Vid Pick: Klokwize w/ Angela Luna - Breaking The Bad
Friday, January 23, 2015

Where hip-hop meets soul meets rock in the state of Connecticut you'll find Klokwize. An artist who has been honing his sound for years, Klok's work has been featured all over ESPN, as well as a variety of other places (including a number of publications I've written for over the years!).

Klok's latest, which features vocalist, and longtime collaborator, Angela Luna, is "Breaking The Bad." Although still in the vein of his previous hip-rock-soul efforts, "Breaking The Bad" breaks from tradition a bit, as it's driven by a killer reggae guitar line that sets the tone for the entire song.

The gravely vocals of Klokwize make every line feel doubly emotional, and Luna breaks things up nicely each time she comes in for the chorus. Give it a play, and let "Breaking The Bad" break any bad you may be experiencing today.



Labels: Vid Picks
posted by Adam Bernard @ 7:00 AM

Blue & Gold Rock From Their Heart And Their 'Head'
Thursday, January 22, 2015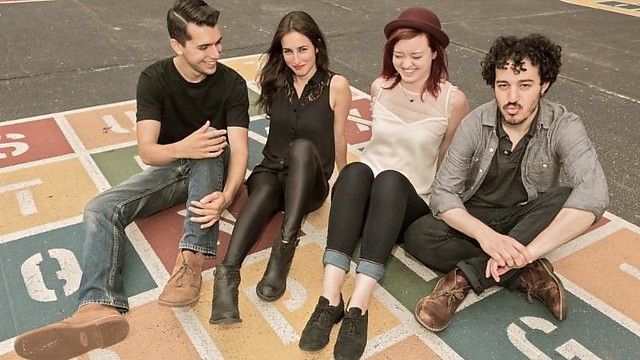 NYC rockers Blue & Gold's full length debut, In My Head, is a result of tension, but according to guitarist, vocalist, and songwriter Chloe Raynes, it was a "good tension," as the band was crafting their sound, while figuring out what they'd do next.

Read the full story at Arena.com.



Labels: Music Interviews
posted by Adam Bernard @ 1:00 PM

Five Crowdfunding Backer Rewards That Work

You're an artist, you need money, and you want to attempt to generate those funds via an engaging crowdfunding campaign. That's all well and good, but as soon as you've figured that out, you have to stop thinking like a band and start thinking like a fan.

Read the full column at SonicBids.com.



Labels: Music Commentary
posted by Adam Bernard @ 10:49 AM

Pop Shots - How'd You End Up There?
Monday, January 19, 2015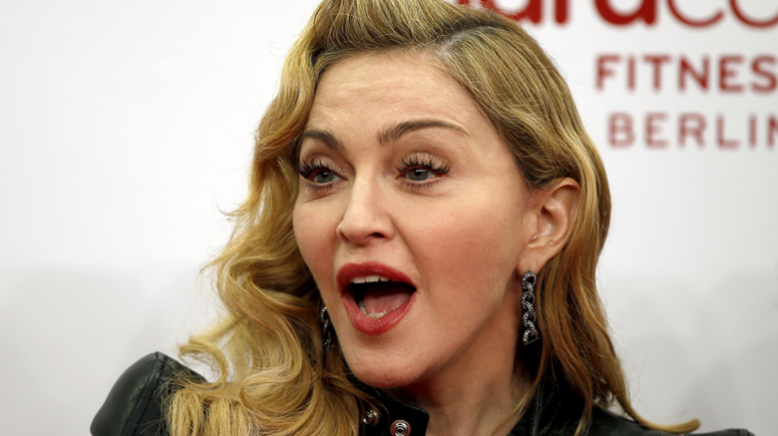 Welcome to your weekly dose of pop world musings. Covering all things pop culture, this week Pop Shots is hitting you with thoughts on everything from Madonna's scheduled Grammy performance, to Ed Sheeran showing up in an unexpected place, to M.I.A.'s unplanned guest spot in a documentary, and since it's Pop Shots you know everything is seasoned with a little bit of attitude.

* The Grammys have announced some huge names as performers for their February 8th festivities, including Madonna, Ariana Grande, Ed Sheeran, Eric Church, and AC/DC. Expect Madonna to attempt to do something that will shock the world, but expect her to attempt to do it in the early part of the show, because grandma needs her sleep.

* A sitcom aimed at middle aged women is probably be the last place you'd expect to hear new music from Ed Sheeran, but that's exactly where the pop star was featured last week, as an unreleased song of his appeared in an episode of the Courteney Cox show Cougar Town. Sheeran has a longstanding friendship with the former Friends star, having stayed at her beach house last year. There is no word, however, on if during his stay there he had to pee on her to ease the pain of a jellyfish sting.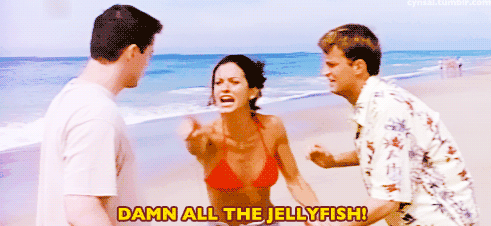 * Taylor Swift is continuing to enjoy what has become her new hobby of giving gifts to her superfans, as this past week she FedExed a personal note, hand painted picture, and a check for $1,989 to a 25 year old fan who was having problems paying off student loans. Swift found the fan while looking through Tumblr, and the package arrived at the fan's house after Swift replied to one of her posts with a heart stamped envelope emoji. I'm looking forward to the day Swift finally makes her way to the darker recess of the internet, and hits up bloggers who talk about her in weekly pop culture based comedy columns. The over/under on years I'll be waiting is... well, I don't know about you, but I'm feeling 22.

* TMZ finally got ahold of the surveillance video footage of Jamie Lynn Spears pulling out a knife in order to break up a fight at a Pita Pit in Louisiana. After seeing it I have to say I think I know how Britney snagged that giant contract to perform in Vegas. Her father isn't running the show, her sister is!



* Scooter Braun, who is the manager of Maple Leif Garrett (aka Justin Bieber), posted a picture to Instagram last week of the Biebs in the studio with none other than the legendary Rick Rubin. The picture was captioned "Working on some history!" A more appropriate caption would have been "Working on destroying a legacy!" I mean, damn Rick, if any of us had known you were that hard up for money we'd have launched a Kickstarter for ya.

* M.I.A. is claiming to be none too happy about appearing in a 20 minute documentary created by her ex-boyfriend, Diplo, titled F10RIDA. The film covers the early stages of Diplo's career, and after seeing it M.I.A. tweeted, "The only fresh exciting bit in this trip hop 'doc' is @ 14.14 Between the butts I'm in there with a brain saving him." With that, however, she also tweeted a link to the documentary, so either she's a complete idiot, and didn't realize that would work as promotion for the film, or she's actually happy someone finally remembered her for something other than flipping off a national audience at the Super Bowl.



* Want new music from Adele? Well, you're just going to have to wait. This according to producer Paul Epworth, who didn't get fans' hopes up in a recent interview when he stated Adele's follow up to 21 is taking its sweet time, saying, "That will come when it's ready." Being that her previous work was filled with songs all about how a man did her wrong, perhaps Adele's waiting to accrue enough stories from motherhood to fill an entire album with songs about how her baby's done her wrong. I can't wait for the grandiose ballads on diaper changing, and getting vomit out of a blouse.

* If you're a frequent reader of this site you already know how much I dig Swedish pop artist Tove Lo. I spoke with her last year, and her album, Queen of the Clouds, was one of my favorites of 2014. "Talking Body" is the latest single, and video, off of the album, and you should definitely check it out.




And with that, my time is up for the week, but I'll be back next week with more shots on all things pop.



Labels: Pop Shots
posted by Adam Bernard @ 7:00 AM

Vid Pick: Donnie Menace w/ White Cheddar & James Joyce - 3 Amigos
Friday, January 16, 2015

Anyone who has been in CT's hip-hop scene over the past few years knows White Cheddar. He's a talented lyricist who is also one of the scene's biggest supporters, showing up at numerous events where he's not even on the bill. When he told me about "3 Amigos," a Donnie Menace cut that features both Cheddar, and James Joyce, I couldn't wait to hear it.

The key to a great hip-hop posse cut, after talent, obviously, is that each emcee has a unique voice. That's definitely the case with "3 Amigos," as the only thing similar about these emcees is their skill level. (As an aside, James Joyce reminds me of everything I liked about Lord Have Mercy. You remember him, right?).

In the video for "3 Amigos" the trio shows they aren't afraid to have a little fun, their choice of transportation being a prime example of this. Click play, and check it out.



Labels: Vid Picks
posted by Adam Bernard @ 6:00 AM

NYC Scene Report - Leapling, Mike Errico, & more
Tuesday, January 13, 2015

This week's edition of Neighborhood Watch: NYC features the experimental indie pop of Leapling, something new from the "prince of postclassical song" Corey Dargel, the singer-songwriter stylings of Mike Errico, and EDM artist Anthony Naples getting inspired by the city he calls home.

Read the full column at Arena.com.



Labels: NYC Scene Report
posted by Adam Bernard @ 12:30 PM

Follow
Email List
Fresh Interviews

Veruca Salt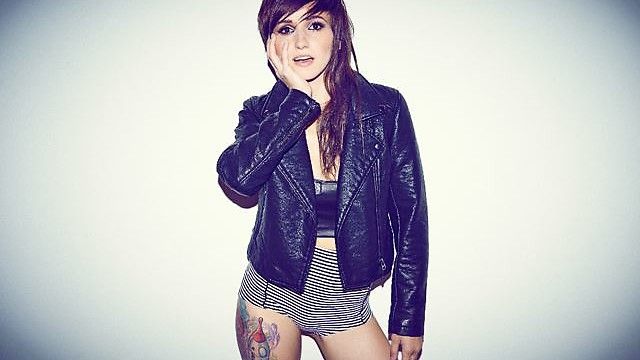 Lights

Pentatonix
Latest Podcast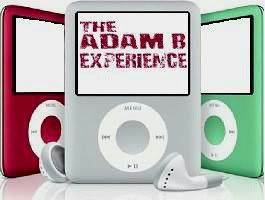 The Adam B Experience Episode #78
Stand-Up Comedy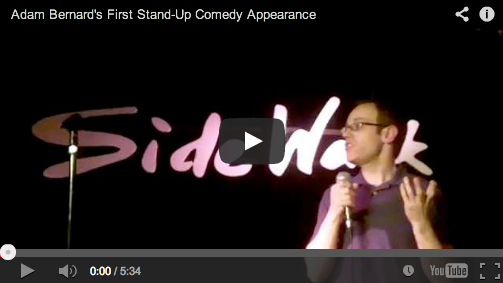 My set from Soce's
First-Timer's Show (April '14)
B-Lister Nation
B-Listers are a select group of artists that were featured in my Artist Of The Week series that ran every Monday from April of '06 to April of '11. All of these artists have two things in common; extreme talent, and a flight path far too under the radar for my liking. They took on the title of B-Listers as they embraced being featured by me, Adam B. Check out the AOTW Archives for all the interviews.
Friends of Adam's World
60 Second Review
Adam John | Kid Kryptic
Always Home and Uncool
AngryMarks
Backpack Cat
Claudia Alick
Definitely Amazing
Gangstarr Girl
Fly Like Dove
FreeHipHopNow
Halo Doesn't Suck
I Are Conscious
iHeartDilla
Jesse Abraham
Joey K's Place
Jus Rhyme
Ken Morico
Life of a Rockstar
MC Larny Rocks
Nappy Diatribe
Nobody Beats The Liz
Paul Gargano
Pay Us No Mind
Popular Opinions
Ramblings of the BK GrrlGenius
RapDirt
RapReviews
Sleep Dirt
Speech Is My Hammer
Stamford Talk
The 54 Reality Show
The BillaBlog
The Race to Nowhere
xo Publicity
Member Of