New Beat Fund Stay Fun, Add Depth
Wednesday, November 19, 2014

SoCal stoner party rockers New Beat Fund have a surprise for fans attending the band's winter tour that began on November 10th, and will conclude on December 14th. The surprise being some of the group's new music might not be what everyone expects.

Read the full interview at Arena.com.



Labels: Music Interviews
posted by Adam Bernard @ 2:00 PM

NYC Scene Report - Dream Police, Chumped, & more
Tuesday, November 18, 2014

This week's edition of Neighborhood Watch: NYC features info on the debut album from The Men side project Dream Police, as well as news on the first full length release from Brooklyn bummer punk band Chumped, an EP from rockers Barkhouse, and a third album from pop harmonizers Anawan.

Read the full column at Arena.com.



Labels: NYC Scene Report
posted by Adam Bernard @ 12:14 PM

Pop Shots - Lost and Found
Monday, November 17, 2014

Welcome to your weekly dose of pop world musings. Covering all things pop culture, this week Pop Shots is hitting you with thoughts on everything from Usher showing up in boxes of cereal, to One Direction making an appearance at the holidays, to Selena Gomez going missing from Justin Bieber's Instagram account, and since it's Pop Shots you know everything is seasoned with a little bit of attitude.

* Usher's latest single, "Clueless," can't be found in the usual places you buy music, because he signed a deal to release it in boxes of Honey Nut Cheerios sold exclusively at Walmart. Apparently Usher's looking to capture that elusive "middle aged men with high cholesterol" market. There's also a chance that with the download code being in boxes of Honey Nut Cheerios the song could be about Carmelo Anthony's wife.

* In more Usher news, TMZ is reporting someone has been shopping a sex tape of the singer and his ex-wife that was stolen from his car back in 2009 as part of a heist that included the theft of two laptops, two video cameras, and approximately a million dollars worth of jewelry. If the sex tape never sees the light of day we'll never know if Usher was being honest when he sang he would "make love in this club."

* One Direction have announced they'll be having their own holiday special that will air two days before Christmas. When I first heard the news I instantly thought of THIS




* This past week we all learned something very important about Lorde; do not mess with her friends, because she is not afraid to get into a war of words. Katy Perry's rumored boyfriend, producer Diplo, found this out firsthand when he took to Twitter to insult Taylor Swift, tweeting, "Someone should make a kickstarter to get taylor swift a booty," following it up a bit later with a link to a Fundly campaign someone created for that purpose. Lorde, a longtime friend of Swift's, shot back at Diplo, tweeting, "should we do something about your tiny penis while we're at it hm." All of this just makes want to hang out with Lorde.

* Ariana Grande and Jessie J will reportedly be remaking the classic Brandy and Monica collaboration "The Boy Is Mine" for a collection of Rodney "Darkchild" Jerkins' originals and remastered hits. I've already attempted to start a rumor that for the Ariana Grande and Jessie J version they're fighting over me, but, sadly, that rumor has yet to gain any traction.

* When you break up with someone, it isn't really over until you stop following them on Instagram. This is the ideology of timeless romantic Maple Leif Garrett (aka Justin Bieber), who tween magazine J-14 noticed unfollowed Selena Gomez on the social network built on narcissism. This news makes me wistful for the good ol' days, when you'd show someone where they stood in your life based on your MySpace top eight.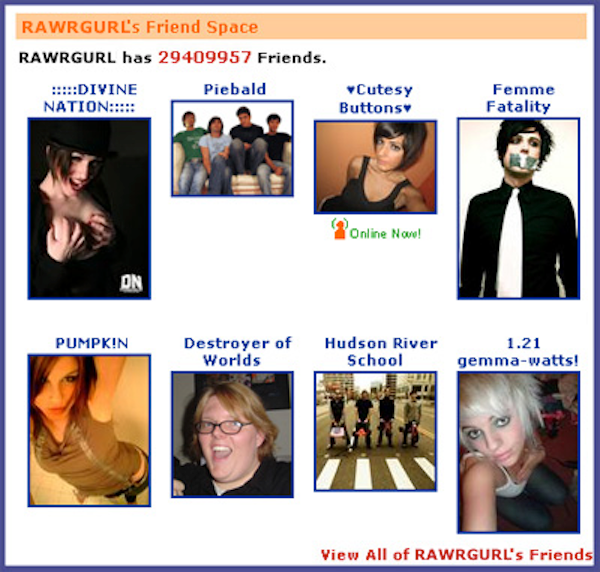 * On November 11th, Jeopardy had a category titled "& Beyonce." I assume the answer to every question was, "What is the dumbing down of America?"

* Iconic 80s band Culture Club reunited this year with every intention of hitting the road for a fall/winter tour. Sadly, even though they're reunited, Boy George doesn't feel so good, as a polyp was discovered on his throat, forcing the band to cancel their tour just days before it was to start. We have to assume that when it comes to their fans, Boy George didn't mean to hurt them, he didn't mean to make them cry.

* In case you missed it, although I'm not sure how that could be possible, Taylor Swift released the video for "Blank Space," and I have to say, she's pretty hot when she's psycho.




And with that, my time is up for the week, but I'll be back next week with more shots on all things pop.



Labels: Pop Shots
posted by Adam Bernard @ 7:00 AM

Vid Pick: Metermaids - IYAM
Friday, November 14, 2014

I've been a fan of Brooklyn hip-hop duo Metermaids for a LONG time (they played my 28th birthday. I am currently 36). Swell and Sentence are incredible emcees, and their live shows are always a high energy good time. With all that in mind I was very excited to hear Metermaids will be releasing a new album, titled We Brought Knives, on December 2nd.

The lead single off of We Brought Knives is "IYAM," which features Metermaids going verse for verse over an electronic music influenced beat that is sure to make everyone's speakers vibrate, and possibly move on their own.

The video for "IYAM" is a creative clip, filmed almost entirely in the back of a pickup truck. You don't see a lot of pickup trucks in Brooklyn, and you don't hear a lot of hip-hop acts like Metermaids. Enjoy!



Labels: Vid Picks
posted by Adam Bernard @ 7:00 AM

The Level Playing Field No One In Music Really Wanted
Wednesday, November 12, 2014

In the early years of high speed internet, when Napster taught us all how to download music, and we used Winamp and RealAudio players to listen to that music, it was thought that all of this new technology would eventually level the playing field for independent artists, giving them the best chance they've ever had to gain success. Today, the playing field of the music industry is as level as it's ever been, but the result isn't exactly what artists had hoped for.

Rewind to the year 2000, when in separate weeks NSYNC sold 2.4 million copies of No Strings Attached, and Eminem sold 1.76 million copies of The Marshall Mathers LP. TRL was MTV's calling card, and there were competing record stores in every mall in America. Indie artists saw the burgeoning world of cyberspace as a potential great equalizer.

While they were right in one sense, they were slightly misguided when it came to their expectations. Record high sales numbers for top acts had visions of fat bank accounts dancing in every artist's head, but what all of them seemingly neglected to realize is listeners have a limited amount of disposable income.

Many artists felt all the new technology would make it so everyone with a modicum of talent would end up with a platinum plaque on their wall, and a luxury car in their driveway. This is the same mindset of kids in school who want their tests graded "on a curve" thinking it will mean all their scores will be raised. That's not how grading on a curve works, and that's now how level playing fields work.

The concept of grading on a curve is a perfect metaphor for what's happened with the music industry over the past decade-plus. The grading curve is a bell curve, with very few A's, very few F's, and the majority of the grades being adjusted so the bulk of the class ends up with a C. This is what we currently have when it comes to opportunity in the music industry.

Taylor Swift just registered the only platinum album an artist has achieved all year, selling 1.287 million copies of 1989 in the album's first week. She's at the "A" end of the bell curve. On the "F" end of the curve are the artists who haven't even figured out how to upload their music onto streaming music services to get it to listeners.

Where are all the artists that used to go platinum? They've been pushed to the middle of the bell curve, selling less than they have in the past, but still doing just fine.

Where are all the indie artists that had visions of platinum plaques? They've been pushed towards the middle of the bell curve, as well, now able to make more money off of their work, some even being able to live off their work.

This is the level playing field of the music industry. It was never going to be "everyone goes platinum," it was always going to be "everyone to the middle of the bell curve."

Today, pretty much any artist can have their music on iTunes, Soundcloud, Bandcamp, Spotify, Pandora, YouTube, and a litany of other services that stream and/or sell music to listeners. That's the good news. The bad news is the purchasing power of listeners has remained exactly the same, so while more artists can live off of their work, this level playing field means sales are far more spread out, which results in very few artists being able to attain huge financial success.

The rich are not as rich as they used to be, and the poor are not as poor as they used to be. On the music industry's level playing field almost everyone has been pushed to the middle.



Labels: Music Commentary
posted by Adam Bernard @ 7:00 AM

Follow
Email List
Fresh Interviews

Veruca Salt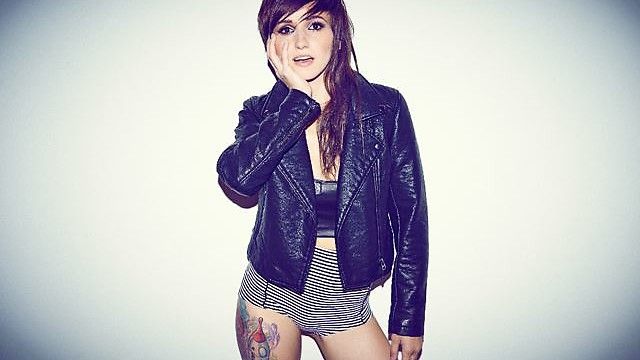 Lights

Pentatonix
Latest Podcast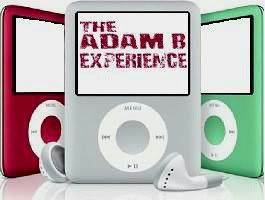 The Adam B Experience Episode #78
Stand-Up Comedy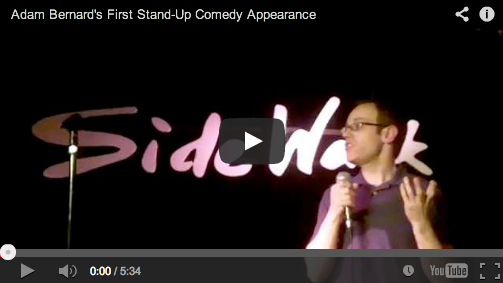 My set from Soce's
First-Timer's Show (April '14)
B-Lister Nation
B-Listers are a select group of artists that were featured in my Artist Of The Week series that ran every Monday from April of '06 to April of '11. All of these artists have two things in common; extreme talent, and a flight path far too under the radar for my liking. They took on the title of B-Listers as they embraced being featured by me, Adam B. Check out the AOTW Archives for all the interviews.
Friends of Adam's World
60 Second Review
Adam John | Kid Kryptic
Always Home and Uncool
AngryMarks
Backpack Cat
Claudia Alick
Definitely Amazing
Gangstarr Girl
Fly Like Dove
FreeHipHopNow
Halo Doesn't Suck
I Are Conscious
iHeartDilla
Jesse Abraham
Joey K's Place
Jus Rhyme
Ken Morico
Life of a Rockstar
MC Larny Rocks
Nappy Diatribe
Nobody Beats The Liz
Paul Gargano
Pay Us No Mind
Popular Opinions
Ramblings of the BK GrrlGenius
RapDirt
RapReviews
Sleep Dirt
Speech Is My Hammer
Stamford Talk
The 54 Reality Show
The BillaBlog
The Race to Nowhere
xo Publicity
Member Of