Vid Pick: 5:am - Spock aka Leonard Nimoy Tribute Song
Friday, March 27, 2015

When Leonard Nimoy passed away on February 27th everyone in the sci-fi world paid their respects in their own unique way. No one, however, did so quite as uniquely as CT hip-hop artist 5:am, who made an incredible tribute song.

Actually, 5:am's tribute should qualify as THREE songs, as it starts out with a traditional tribute to the life of Nimoy done over a beat that samples the Star Trek theme, then moves to an interpolation of "(Sittin' on) The Dock of the Bay," and finally closes with a Spock themed version of "Ruff Ryders Anthem."

5:am's creativity is insane, and the lyrics are both dope, and informative, especially if you want to know some great facts about Nimoy's life. I can't imagine anyone not liking this.



Labels: Vid Picks
posted by Adam Bernard @ 7:00 AM

Dead Sara Finds New Life
Thursday, March 26, 2015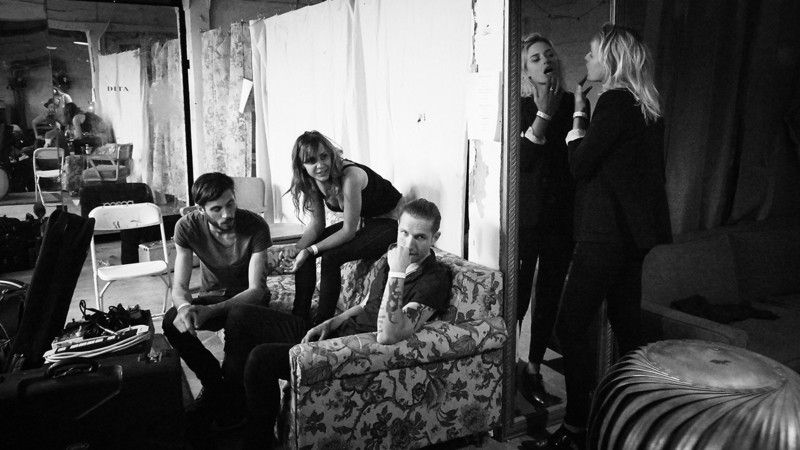 In 2012 Dead Sara were poised to take over the rock world. Their buzz was huge, earning praise from Dave Grohl and Grace Slick. The band, however, was derailed by record label issues. With the label now in their past, Dead Sara are filled with new life.

Read the full interview at Arena.com.



Labels: Music Interviews
posted by Adam Bernard @ 5:00 PM

NYC Scene Report - all boy/all girl, Leapling, & more
Wednesday, March 25, 2015

You know how sometimes a music venue will have a really awesome event for a number of years, but then the venue goes through some changes, and the event ends up looking for a new home? Well, welcome to the new home of my NYC Scene Report! Thankfully, I found a classic venue for it, rich in indie music history dating all the way back to 2003.

Speaking of history, this week's edition of the NYC Scene Report features four acts that have been favorites of the column, as I have a warped game show themed video from all boy/all girl, a weird puppet show from Leapling, a live clip from Rocket & The Ghost, and a "Manifesto" from Bryant Dope.

* Everybody loves game shows. Mostly because if you're watching one it probably means you're a child who has the day off from school. The game show in NYC septet all boy/all girl's video for "Glitters," however, is one you probably wouldn't want your kids seeing in-between The Price is Right and Family Feud.
Deranged beyond all measure of imagination, "Glitters" features two contestants so fixated with the concept of fame that they're willing to do literally anything for the limelight. Directed by Lukasz Pytlik, the video was reportedly inspired by the song's theme of being in a delusional state of bliss despite noticeably non-blissful surroundings.

"Glitters" is off of all boy/all girl's recently released EP, Trophy, which features the septet combining pop, avant-garde jazz, and indie rock, to create their own sound that has a flair for the theatrical.

Check out the video for "Glitters." It will make you think Survivor is a walk in the park.




* Keeping things extremely weird, and creative, indie rockers Leapling released the video for their new single, "Crooked," and it features a surreal puppet show that leads to an equally surreal walk down the street.

Written, produced, and edited by the band's own Dan Arnes, Nerdist describes the clip as, "Puppet Inception." I describe it as one of the great videos of 2015, so far.

"Crooked" is off of Leapling's full length debut, Vacant Page, which was released last month. The album is the result of a wide array of musical influences that range from Broadcast, to Portishead, to J Dilla, to The Neptunes (a DJ could do a pretty insane mash-up using those four acts!).

This month the band has taken their show on the road... well, their actual show, not the puppet show, as they're currently on a tour that will wrap up March 27th in their hometown of Brooklyn. Even if you can't catch them live, you can see their warped puppet show right here.




* Longtime readers of this column are very familiar with the band Rock & The Ghost. I've raved about the Brooklyn-based indie rockers numerous times over the past two years. I haven't been the only one raving, however, as the band won the Independent Music Award for Best Love Song in 2014 for their single "Gold."

How do you follow up such a huge honor? Attempt to be "Better Than Before."

"Better Than Before" is Rocket & The Ghost's latest single, and the video for it, according to lead singer Kiyoshi Matsuyama, was easy to brainstorm. "The concept of this music video is simple," he explained in a statement, "what you see is what's actually happening in the moment. We're performing live, but with high quality visuals and audio to give it the effect of a standard video."

The reason for, to paraphrase Bill O'Reilly's legendary rant, doing it live, was to essentially create an advertisement for Rocket & The Ghost's live shows.

If you haven seen Rocket & The Ghost live, check out "Better Than Before" to see, and hear, what you've been missing.




* I'd been eagerly anticipating Queens emcee Bryant Dope's Raw Dope 2 for over a year. Finally, after a few delays, it arrived earlier this month via his Soundcloud page.

Dope is an emcee I've kept an ear out for since hearing his first Raw Dope album, which was an EP he released at the very end of 2013. It was filled with, as the album title states, a rawness about life. There's also an incredible amount of intelligence to Dope's work. That said, it never feels like he's preaching.

He may only be just barely old enough to order a drink at a bar, but Dope has a maturity, both in life, and in music, that is far beyond his years. "I enjoy great music," he told me in an interview last year, "I love all hip-hop, from trap to super super boom bap in a crate somewhere, but my heart is any type of artist that can express emotional depth. That's where my heart is."

Dope's latest expression of emotional depth is Raw Dope 2, the latest single off of which is "The Manifesto." Check out the video, and download the album.




For more of the best of NYC's indie music scene, come back next Wednesday, and check out the archives for previous columns.



Labels: NYC Scene Report
posted by Adam Bernard @ 7:00 AM

Say Lou Lou Are 'Dreaming' On The Dance Floor
Tuesday, March 24, 2015

With their history of pop perfection, Sweden has long been a country that's provided the world with memorable music. Say Lou Lou, made up of 23 year old twin sisters Miranda and Elektra Kilbey-Jansson, is their latest exciting export.

Read the full inteview at Arena.com.



Labels: Music Interviews
posted by Adam Bernard @ 2:00 PM

Pop Shots - Are You Still Down?
Monday, March 23, 2015

Welcome to your weekly dose of pop world musings. Covering all things pop culture, this week Pop Shots is celebrating column #300! That's right, for 300 weeks I've been loving, mocking, and generally having a good time with the pop world. With that in mind, rather then create a special edition to celebrate this occasion, I've decided to stick to what's made the column a success, so this week Pop Shots is hitting you with thoughts on everything from One Direction being down a man, to X Factor New Zealand being down two judges, to Emmy Rossum not being down with her new neighbor, Maple Leif Garrett, and since it's Pop Shots you know everything is seasoned with a little bit of attitude.

* One Direction fans will be missing out on seeing a member of their favorite fivesome this week as Zayn Malik has taken a break from touring to head back to the UK to deal with what the group's people are calling "stress." "Stress" is code for "was seen with a woman who wasn't his fiance, and although he denies any wrongdoing he needs to straighten that sh*t out with his woman." Malik hopes to rejoin the tour in South Africa on March 28th. Basically, he's been grounded for a week by his woman. The grand irony of this is that he's returned home, but is likely sleeping on the couch.

* Natalia Kills (who I actually like, and have interviewed) and her husband Willy Moon were dismissed from the New Zealand version of X Factor after they ripped into a contestant so harshly that it was downright awkward to watch. The duo, although Kills did most of the talking, claimed contestant Joe Irvine ripped off Moon's style. No one, apparently, was aware that Moon's style was completely ripped off from The Rat Pack.



* Irvine may have angered Kills and Moon, but he found a fan in Ed Sheeran, who, after seeing the X Factor singer get verbally flambéed, tweeted to him, "Don't worry about what anyone else says man. Enjoy yourself with it, that's what singing is about, not what other people think." Remember when Sheeran toured with Taylor Swift? I think Swift's Swiftness is contagious!

* Amanda Palmer and Neil Gaiman have announced they're expecting their first child together in September. If history is any indicator, Palmer will look to crowdfund her baby shower, hospital stay, and nanny.

* Justin Timberlake will take home the Innovator Award at the 2015 iHeartRadio Music Awards, which are set to air live on March 29th on ABC. Many may question what actual innovation Timberlake has done, but no one can deny THIS was a first...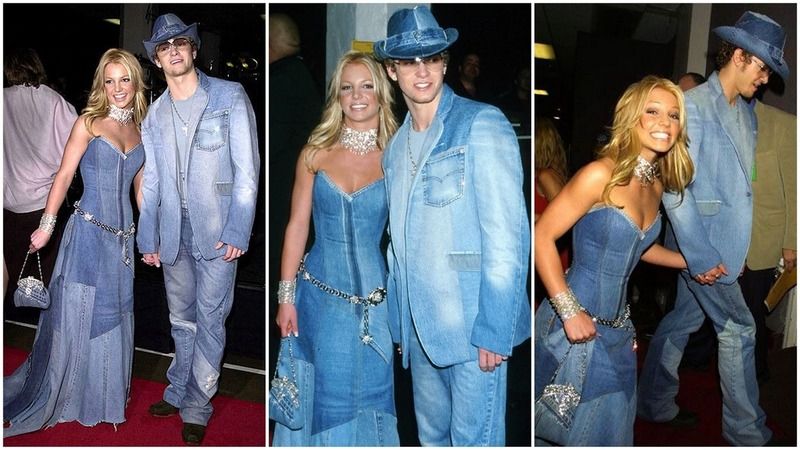 * Actress Emmy Rossum has a new neighbor, and it's Maple Leif Garrett (aka Justin Bieber). To say she's less than impressed with his version of neighborly hospitality would be a bit of an understatement. In an interview with Sway on Sway in the Morning she said, "I went over to kind of offer him a neighborly hello ... I'm not gonna do that again, because he has a ton of bodyguards there and they're really scary." She added that Bieber pulled up to the house in his Bentley rapping along to Jay Z and Kanye West's "Niggas in Paris." If you were looking for a Norman Rockwell image of Justin Bieber, that's it.

* Kendrick Lamar set Spotify's one day streaming record with his latest album, To Pimp a Butterfly, which has been the most talked about album in hip-hop since its release. The album, however, is only projected to sell 375k units in its first week. Comparatively, Taylor Swift never put 1989 on Spotify, sold 1.287 million in the album's first week, and has moved over 4 million copies of the album to date. Kendrick pimped a butterfly, but next time he should try pimping the system.

* Tess Boyer, who was on season six of The Voice, was reported missing on social media by fellow contestant Bria Kelly, but according to Boyer's father, the family not only knows exactly where she is, but she's perfectly fine. The rumor started after Kelly, and other friends, tweeted about Boyer's absence from social media, and lack of response to text messages. I'm pretty sure I know the reaction Kelly, and those other folks, will receive the next time they see Boyer and her family...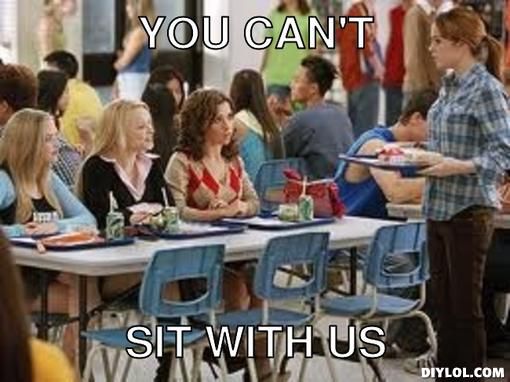 * Meghan Trainor, who is currently finishing up her That Bass Tour, will be back on the road again this summer with her just announced MTrain Tour, which will kick off on July 3rd in Atlantic City, NJ. The fact that Meghan Trainor will still be a thing this summer... look at what you've done America! Look at what you've done!

* Speaking of bass, or in this case "base," one that we actually are all about is Ace of Base, who recently released Hidden Gems, a collection of B-sides, rarities, and previously unreleased tracks recorded between 1991 and 2005. Despite the release of the album, the Swedish superstars who have become synonymous with the 90s have stated they don't think they'll ever tour again, which is a shame, because I've been holding up this sign requesting they do so, and clearly they aren't seeing it.

* We opened with One Direction, and we're closing with One Direction, as they're a group with sneaky good songs. The boy band's latest, "Night Changes," is one of those sneaky good songs, as it's really well written, and much like "Story of My Life," it's an undeniable pop songs that will likely live on for years. Personally, I can't get it out of my head. Can you?




And with that, my time is up for the week, but I'll be back next week with more shots on all things pop.



Labels: Pop Shots
posted by Adam Bernard @ 7:00 AM

Three Underutilized Tools To Help Find The Right Music Publicist
Friday, March 20, 2015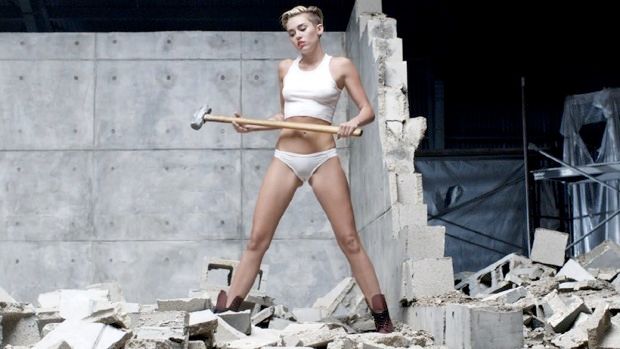 As you may already be aware, SonicBids has a regular column called "Ask a Publicist" that goes a long way in helping artists understand the PR side of their careers. Determining which publicist is right for you, however, is something each artist has to tackle on his or her own. With that in mind, here are three underutilized tools currently at every artist's fingertips that can make the task of choosing a publicist easier – or, at the very least, make it more well-informed.

Read the full column at SonicBids.com.



Labels: Music Commentary
posted by Adam Bernard @ 1:47 PM

Vid Pick: ILL - The Mist

Over the course of the past decade, ILL has been known as one of the most ferocious, and feared, competitors in CT's emcee battle scene. Battle emcees, however, are routinely thought of as solely being able to battle. There's a long list of artists who were never able to translate their skills from quick witted disses, to songwriting. ILL, however, is a battle emcee who's looking to break that mold.

Taking the pure attack mode that has made him such a force in battles, and putting it into song form, ILL is readying the release of his latest full length album, Mental ILLness. The first single off of Mental ILLness is "The Mist," and it features ILL at his impassioned best.

If you like the lyrical equivalent of beastmode, ILL is an emcee you'll love.



Labels: Vid Picks
posted by Adam Bernard @ 7:00 AM

Follow
Email List
Fresh Interviews

Veruca Salt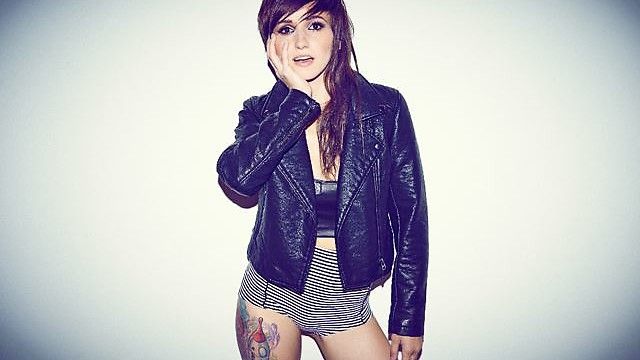 Lights

Pentatonix
Latest Podcast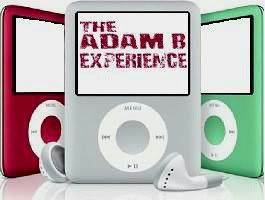 The Adam B Experience Episode #78
Stand-Up Comedy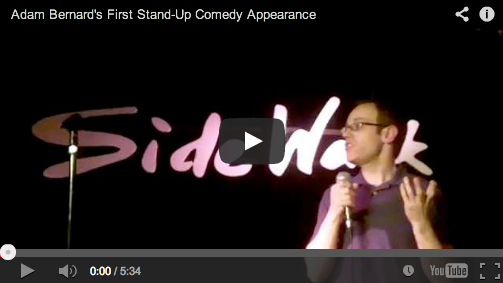 My set from Soce's
First-Timer's Show (April '14)
B-Lister Nation
B-Listers are a select group of artists that were featured in my Artist Of The Week series that ran every Monday from April of '06 to April of '11. All of these artists have two things in common; extreme talent, and a flight path far too under the radar for my liking. They took on the title of B-Listers as they embraced being featured by me, Adam B. Check out the AOTW Archives for all the interviews.
Friends of Adam's World
60 Second Review
Adam John | Kid Kryptic
Always Home and Uncool
AngryMarks
Backpack Cat
Claudia Alick
Definitely Amazing
Gangstarr Girl
Fly Like Dove
FreeHipHopNow
Halo Doesn't Suck
I Are Conscious
iHeartDilla
Jesse Abraham
Joey K's Place
Jus Rhyme
Ken Morico
Life of a Rockstar
MC Larny Rocks
Nappy Diatribe
Nobody Beats The Liz
Paul Gargano
Pay Us No Mind
Popular Opinions
Ramblings of the BK GrrlGenius
RapDirt
RapReviews
Sleep Dirt
Speech Is My Hammer
Stamford Talk
The 54 Reality Show
The BillaBlog
The Race to Nowhere
xo Publicity
Member Of