Pop Shots – Well, That Was Quick
Monday, August 19, 2019

Welcome to your weekly dose of pop world musings. Covering all things pop culture, this week Pop Shots is hitting you with thoughts on everything from Miley Cyrus and Liam Hemsworth calling it quits, to Bebe Rexha being called "old" at age 29, to a NASCAR race car sponsored by Slayer, and since this is Pop Shots you know everything is seasoned with a little bit of attitude.

* Miley Cyrus and Liam Hemsworth separated after less than a year of marriage. Man, if those two crazy kids can't make it … actually the rest of us will probably be just fine.

* Ed Sheeran and Heinz have teamed up for a limited-edition Ed Sheeran X Heinz bottle, which features a variety of of Ed's tattoos. 104 of the 150 bottles, which come in a collector's edition speaker box, will be given away in an online sweepstakes. I'm now waiting for Post Malone to do a similar promotion, but with Hellmann's.

* Russell Wilson, Ciara, and Macklemore are now part of the Seattle Sounders ownership group. There is no truth to the rumor that the MLS team will now be buying all their gear at the thrift shop.




* A video surfaced of Taylor Swift where she appears to be drunk dancing while singing along to one of her songs. So basically, Taylor Swift is no different than the rest of us after a few drinks.

* Bebe Rexha shared a troubling story on social media about a meeting with a music executive, writing, "I recently had a MALE music executive tell me that I was getting too old and that my brand was 'confusing' ..." The "getting old" was a reference to Rexha turning 30 later this year, and her brand being "confusing" was apparently due to the fact that she posts sexy photos and that's not what singer-songwriters are supposed to do. As you know I am a huge Bebe Rexha fan. I think I summed up my thoughts on this situation pretty succinctly in a reply to her on Twitter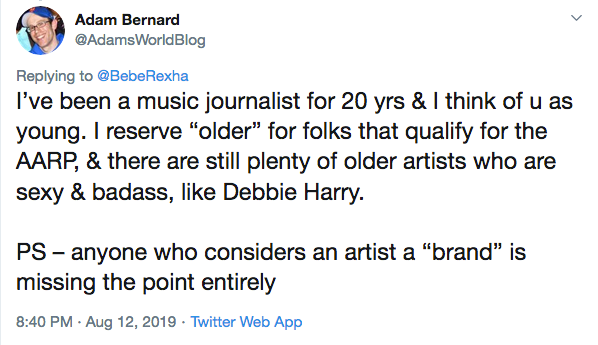 * Billie Eilish's "Bad Guy" finally hit #1 on Billboard's Pop Songs radio airplay chart (which is where it should have been for a while!). Now that it's #1 I feel like it's time for a Weird Al parody titled "Fad Guy" all about someone who jumps on every fad.

* Lady Gaga announced she'll be partnering with DonorsChoose to help schools in Dayton, El Paso, and Gilroy – all of which have recently been affected by mass shootings – funding 162 classrooms in total. I'm sure some asshole at the NRA saw this and immediately thought, "See, look at all the good that comes from our guns!"

* Mike Posner has a goal to walk across America, but 1,800 miles into his 2,833 mile journey he hit a snag – he was bit by a baby rattlesnake. The bite was so debilitating that it sent Posner to the hospital where he is currently relearning how to walk. Once back in action, he plans on completing his excursion. As someone who's rehabbed and recovered from some nasty medical issues myself, I obviously wish him well … but I also think he should consider getting a pet eagle, or mongoose for the rest of the trip.



* The NFL has partnered with Jay-Z, who will reportedly have the newly created role of "live music entertainment strategist" for the league. This will include producing the Super Bowl halftime show. Additionally, it was announced that Jay's Roc Nation will be part of the NFL's social justice campaign. So I guess Jay's support of Colin Kaepernick only extended as far as the next paycheck that could be collected. Billionaires gonna billionaire.

* Slayer teamed with Rick Ware Racing as the primary sponsors of the #54 entry at this past weekend's Monster Energy NASCAR Cup Series race at Bristol Motor Speedway. I wonder what kind of warning would have been issued had the sky started raining blood.




And with that, my time is up for the week, but I'll be back next week with more shots on all things pop.



Labels: Pop Shots
posted by Adam Bernard @ 7:00 AM

Tales From The Crates – Sesame Street Fever
Friday, August 16, 2019

Tales From The Crates is an ongoing series where I do a deep dive into a unique album from my collection.

You'd be hard pressed to find someone who doesn't know the Sesame Street classics "C is for Cookie," and "Rubber Duckie." Heck, just from reading the song titles you probably have the lyrics and melodies going through your head. But did you know that in the era of leisure suits, open collars, and Studio 54, there were disco versions of these songs?

While Cookie Monster and Ernie's audiences may not have been old enough to enjoy the nightlife, these characters' greatest hits were given a disco spin with the release of Sesame Street Fever, which hit record stores on January 1st, 1978.




All of the artwork – the cover, the back, and even the gatefold – was a brilliant parody of the artwork from the famed Saturday Night Fever soundtrack, with Grover playing the role of John Travolta.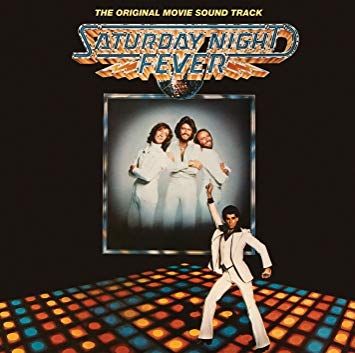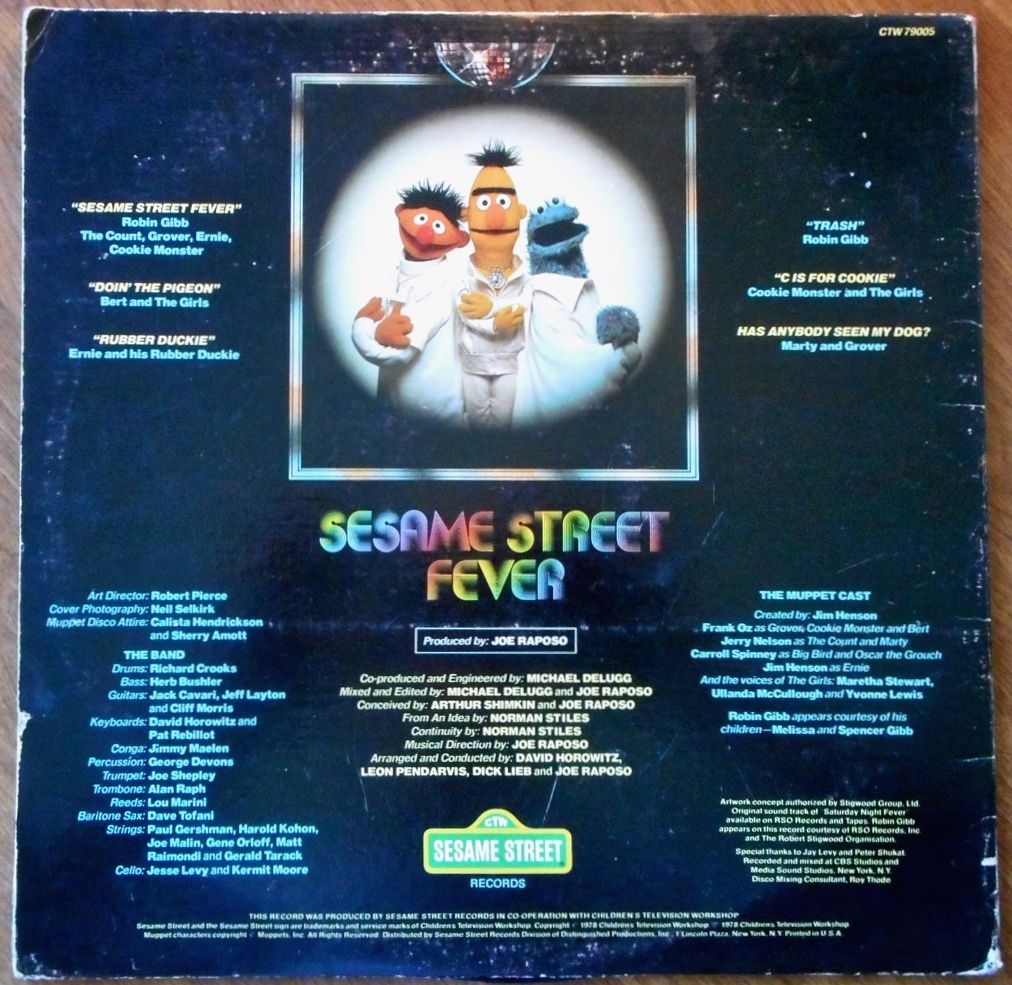 Something else the two releases had in common was the musical genius of Robin Gibb, as the Bee Gees were responsible for some of Saturday Night Fever's most iconic hits – including the genre-defining "Stayin' Alive" – and Robin was featured on multiple songs on Sesame Street Fever, as well. He also had what I consider to be one of the most beautifully sweet liner notes in history, as he said he appeared on the album courtesy of his children.




One slight difference between the two albums is that the soundtrack to Saturday Night Fever sold a few more copies. OK, it sold a lot more copies. It remains the best-selling soundtrack of all-time, going 16x platinum in the U.S., and it held a firm grip on the #1 spot on the Billboard album chart for 24 consecutive weeks.

Sesame Street Fever wasn't quite as impressive sales-wise, but still was no slouch at the stores, as it would be certified Gold by the RIAA, with over 500k units sold in the U.S., and it peaked at #75 on Billboard's album chart.

The album was produced by Sesame Street legend Joe Raposo, who was a composer, songwriter, pianist, and lyricist with credits that included the aforementioned "C is for Cookie," as well as "Bein' Green," and numerous other classics.




The project featured a host of Sesame Street's musical contributors, including Alan Raph, who played the trombone on the album, and the tuba on various episodes of the show. Raph's resume also includes working with everyone from Lena Horne to Mel Torme, recording music for a plethora of films, including The Godfather, and Midnight Cowboy, and founding the Danbury Brass Band.

So how did he get involved with Sesame Street Fever? When I asked him, he answered with one name – Joe Raposo. With Raposo's impressive clout it seems more than likely his name was a common answer for how various musicians became involved with the album, but Raph's connection with Raposo went back significantly further than Sesame Street.

Raph and Raposo studied together with famed French composer, conductor, and teacher Nadia Boulanger at The American School at Fontainebleau back in 1956. Some of Boulanger's other students over the years included Aaron Copland, Philip Glass, and Quincy Jones, among others.

You knew when you started reading this it was going to lead to talk of a French composer born in 1887, right?




Sesame Street Fever, as an album, should be considered a success, because not only was it fun, it was nominated for a Grammy Award for Best Recording for Children. The first cast album from The Muppet Show ended up taking home the honor. In other words, the only person who could beat Jim Henson at the Grammys that year, was Jim Henson.

Grammy Award, or no Grammy Award, I think we can all agree that the disco version of "Rubber Duckie" will always be preferable to "Disco Duck."



Labels: Tales From The Crates
posted by Adam Bernard @ 7:00 AM

NYC Scene Report – Phil and the Osophers, 18th & Addison, & more
Wednesday, August 14, 2019

This week's NYC Scene Report features Phil and the Osophers going into space, 18th & Addison getting rid of some "Leeches," Shura finding her way to "the Stage," and Sav Killz teaming up with Creature, and Frank Knight, for a "Wild" time.

* Brooklyn-based indie pop act Phil and the Osophers recently launched their latest single, "Endeavour" – and I do mean launched, as the video for the song was inspired by space travel.

The band's frontman, Phil Radiotes, says of the clip, "The space shuttles were iconic emblems of the '80s and '90s, and to me they represented a freshness of technology, and hopeful presence to explore beyond. The shuttles seemed like science fiction toys in real life, and made outer space feel achievable to all of us. There is a simple how-to video within the 'Endeavour' video on how to make a paper mache plane. I felt it was an apt medium to create an Endeavour replica, since the song is about constellations that predate history. The whole thing began to turn into something like a science project. It may look simple enough, but I'd never done anything like that before."

As for the song, he says, "It's my attempt to write in Greek mythological terms. The central character is a banished mythological figure who still sees his love up in the sky in constellation form, as he once was. Like in a Greek tragedy, he is hopeless, without chance to ascend back to what he sees as his rightful place in the sky. He can only watch as Orion moves into his place ,and opine about how he has fallen from the gods' favor."

"Endeavour" is off Phil and the Osophers upcoming album, From The Rise Of Fall, which is due out this fall, and you can check out the space travel inspired video for the song right here.




* If you need a little pop-rock/pop-punk in your life look no further than New Jersey-based duo 18th & Addison, who recently released a video for their latest single, "Leeches," which is off their Wiretap Records debut, due out this fall.

18th & Addison's Tom Kunzman explained the song in a statement, saying, "'Leeches' is a song about growth and progression towards a better future, a better sense of self no matter the cost. Out with the old and in with the new."

Kait DiBenedetto, who is the other half of 18th & Addison, adds that when it comes to the video, "We really wanted to do something different than we usually do with our videos. We usually take a much more comedic approach, but with this one we wanted to make it a bit more serious, and tell a little bit of a darker story to drive home the vibe of the song."

Catch the vibe of 18th & Addison by clicking play on "Leeches."




* Brooklyn's super soulful songstress Shura (say THAT five times fast!) would like to bring you closer to "the stage." "the stage" being her latest single.

Shura explains the inspiration for the song came from her first date with her current girlfriend. "I had travelled to NYC to go on it, so I was a little bit nervous as this was definitely THE most high stakes date I'd ever been on. I DMed my friends MUNA who were playing a show the night that I arrived, and asked them if they could get us both in, and they loved the concept of a first date at a MUNA gig. I wasn't sure how the date was going until she took my hand whilst trying to lead me to a spot where I could see them play – i.e. basically nowhere in the venue as I'm too short! Then I knew it was all going to be OK."

"the stage" is off Shura's upcoming album, forevher, which is due out this Friday via Secretly Canadian, and you can check out the single right here.




* For the better part of the past 15 years I've been telling people that Sav Killz and Creature are two of the hardest working artists in NYC's indie hip-hop scene, so it only makes sense they teamed up for a song, "Brooklyn WildLife."

"Brooklyn WildLife," which also features Frank Knight, is from Sav Killz' Still Determined EP, and it's three and a half minutes of pure energy. Seriously, this is a Red Bull in song form. Click play, and get hyped!




For more of the best of NYC's indie music scene, come back next Wednesday, and check out the archives for previous columns.



Labels: NYC Scene Report
posted by Adam Bernard @ 7:00 AM

Pop Shots – More Than Music
Monday, August 12, 2019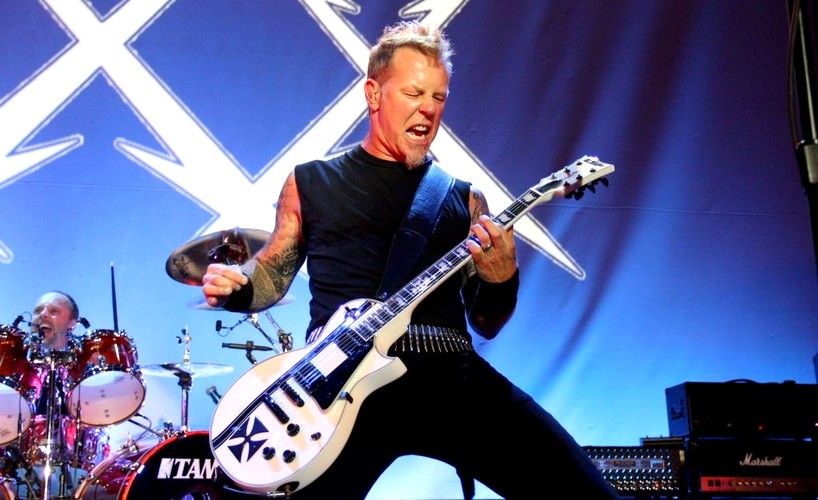 Welcome to your weekly dose of pop world musings. Covering all things pop culture, this week Pop Shots is hitting you with thoughts on everything from Metallica being used as a wild animal deterrent, to Kodak Black doing everything he can to stay in jail, to Rammstein standing up for the LGBTQ community, and since this is Pop Shots you know everything is seasoned with a little bit of attitude.

* A Canadian woman named Dee Gallant was recently on a walk with her husky when she was approached by a wild cougar. In an effort to scare it away she played Metallica's "Don't Tread on Me" on her phone. The song worked, which means it's probably also a viable option for if 30 to 50 feral hogs run into your yard.

* Taylor Swift has been holding secret Lover listening parties – the first took place in London, with the second taking place in Nashville. We caught up with Joey Tribbiani to get his thoughts on the location of the parties …



* A small aircraft carrying P!nk's management team crash landed in Denmark and burst into flames. In a minor miracle, no one was seriously hurt, but the management team has vowed to never again ride with a pilot whose go-to karaoke song is Dave Matthews Band's "Crash Into Me."

* Lauryn Hill and H.E.R. announced a one-night only performance at the Hollywood Bowl, scheduled for October 16th. Knowing her history, one night seems like an awful small window to expect Lauryn Hill to show up.

* '90s rock stalwarts Bush, and Live, have been enjoying touring together so much they've added fall dates to their Alt-imate Tour, which will now run through October 23rd. I hope Gavin Rossdale packed extra socks in his Razorblade Suitcase.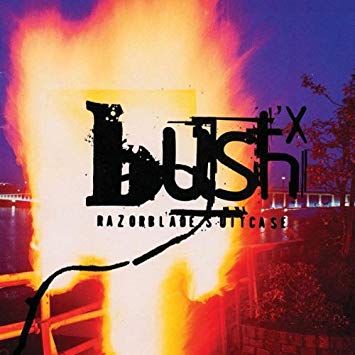 * Veteran rockers Tool finally caved and put their catalogue on streaming music services. The band reportedly can't wait to split the pack of gum they'll buy with the earnings streaming doles out to anyone not named Drake, Taylor Swift, or Ed Sheeran.

* During a performance in Russia, Rammstein guitarists Paul Landers and Richard Kruspe shared a same-sex kiss on stage to protest Russian anti-LGBTQ policies. Sooo Rammstein is the new t.A.T.u.?




* Shots were fired at a luxury SUV driven by Yung Miami of City Girls, but police say the pregnant rapper wasn't injured. The incident occurred less than a week after her ex, Kodak Black, released a freestyle from jail that included a threat to punch Yung Miami in the stomach because she's pregnant with another man's child. Apparently Kodak Black really really really likes being in jail.

* Dolly Parton will be the subject of a nine-part podcast series titled Dolly Parton's America. I'm a little disappointed they didn't go with my idea of having her teach an instructional series on how to play pool, titled Dolly Parton – Wow, Look At That Rack!

* Henri Belolo, co-creator of Village People, passed away on August 3rd. The French music producer and songwriter wrote a bevy of hits, including "Y.M.C.A.," "Macho Man," and "In The Navy." May he forever be remembered for his subtlety.




And with that, my time is up for the week, but I'll be back next week with more shots on all things pop.



Labels: Pop Shots
posted by Adam Bernard @ 7:00 AM

3 Reasons You Should See Rue Snider Live
Friday, August 09, 2019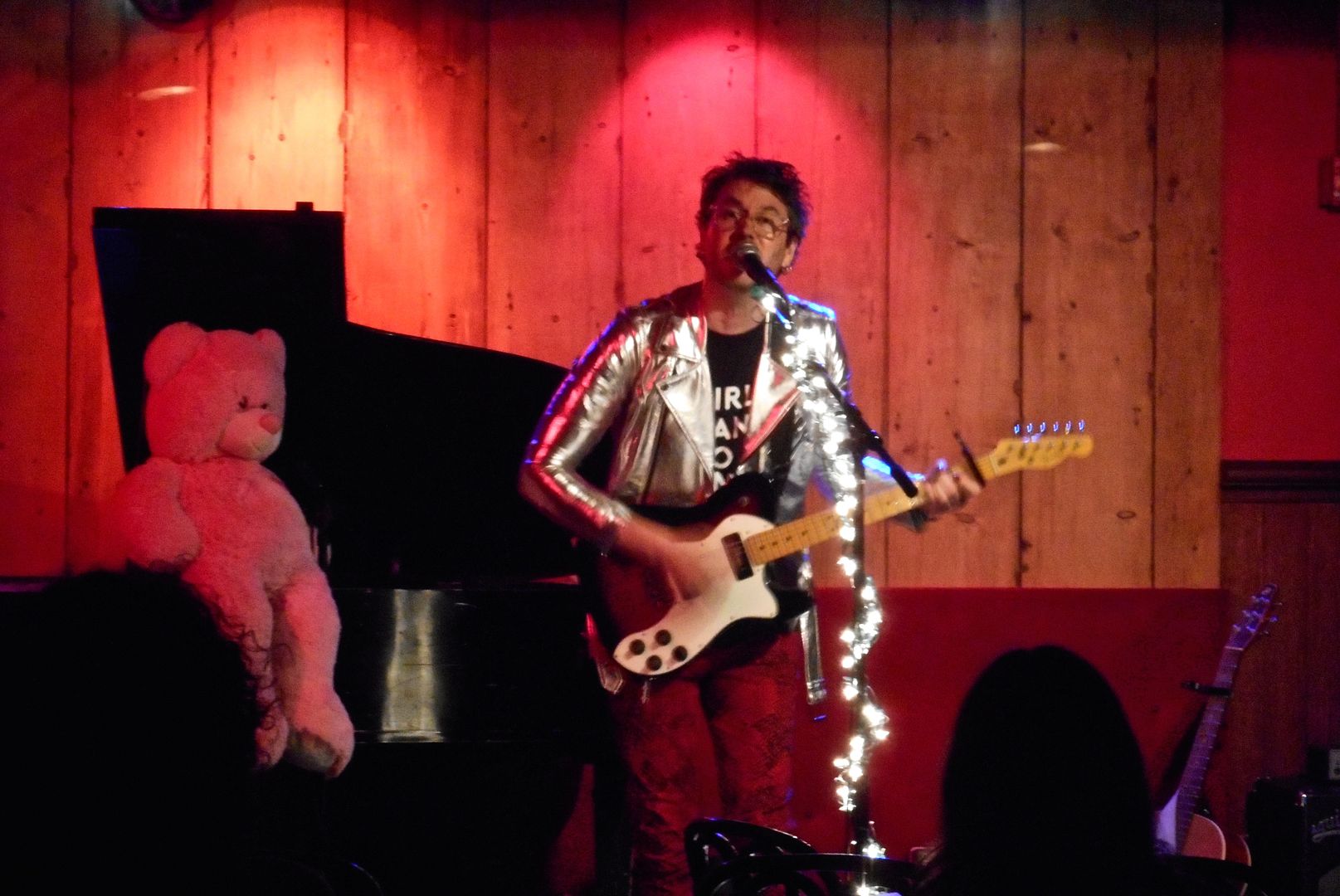 If one were to describe indie rock singer-songwriter Rue Snider in a single word, that word would be fearless.

No, I'm not referencing Taylor Swift's sophomore album (although "Love Story" and "You Belong With Me" are fantastic pop songs, but I digress). The fearlessness I'm talking about is the kind you find in an artist who is totally honest in their work, who gives their opinions unflinchingly, and who walks up to the stage at Rockwood Music Hall Stage 3 holding a giant pink teddy bear under one arm.

His teddy bear sidekick isn't the only thing about the Brooklyn-based artist that creates a unique visual. Wearing a shiny silver jacket over a shirt that reads "Girls Can Do Anything," and sporting red nail polish to match his red pants, he brings his own microphone stand, which is wrapped with Christmas lights, to the stage, as well.

Throughout the evening, Snider's music would prove to match his image, as equally fearless.




After being in the audience for a nearly hour-long set from Snider, I came away with these three reasons why you should see him live.

1. He pours his heart and soul out on the stage

With a mixture of confessional, and political, songs, you truly get to know Rue Snider when you attend one of his shows. Not only is he unafraid to show his emotions, he wears them on his sleeve. Sometimes that emotion is love, sometimes it's reverence, and sometimes – especially in the case of the current state of political affairs – it's anger.

Unlike many artists who have political songs, however, there's a real honesty to Snider's anger. This isn't just for show, or to jump on a bandwagon. You can feel his frustration, which makes you respect the heck out of him.




2. His sound is a mixture '80s college rock and '90s alt-singer-songwriter rock

Weaving vivid true life stories while interjecting political ideologies, Rue Snider's music is a combination of R.E.M. and Marcy Playground (if you haven't heard anything from Marcy Playground other than "Sex and Candy," I highly recommend checking out some of their album cuts).

He has an '80s college rock vibe, with all its forthrightness, and desire to change the world, mixed with a storytelling ability that paints such a clear picture visual artists might get jealous.

3. He's going to inspire some fire inside of you

At the end of Snider's set I felt energized, and like changing the world was a distinct possibility. That kind of inspiration is normally hard to come by, but I'm pretty sure everyone who was in attendance at Rockwood Music Hall Stage 3 shared a similar feeling.

A Rue Snider set is a kick in the pants you actually enjoy!




To find out when, and where, Rue will be performing next, check out his website for show dates.



Labels: Music Reviews
posted by Adam Bernard @ 7:00 AM

NYC Scene Report – I.G.B.O., JOATA, & more
Wednesday, August 07, 2019

This week's NYC Scene Report features an extremely funky jam from I.G.B.O., bilingual singer-songwriter JOATA showing love to the city where he grew up, indie pop artist Sophie Colette asking, "Would You Like It?," and a lovely ukulele ballad from Janet LaBelle.

* NYC-based funk-fusion band I.G.B.O. would like to introduce you to "Dr. Tom," who has a very unique prescription for everyone – he wants to see you dance!

I.G.B.O. started giving listeners a funky good time back in 2015 when they formed as a trio consisting of musician/composer/producers Sly5thave, Benamin, and Jypsy Jeyfree. When they hit the stage they add a three piece rhythm section to bring even more funkiness to the proceedings.

"Dr. Tom," which features MonoNeon on bass, is off I.G.B.O.'s full length debut, ATTITUDE, and after hearing the song I'm ready to call my healthcare provider to see if he's covered by my insurance, because I want an appointment!




* Bilingual singer-songwriter JOATA spent years making a name for himself in his home state of Connecticut before taking up residence in Brooklyn, and while he now calls NYC home, he hasn't lost his love for CT, which can be heard on his latest single, "Born in the City (Struve)."

"Born in the City (Struve)," which features CT hip-hop legend Ceschi, is JOATA's ode to Hartford. He explains the backstory of the song, saying, "I remember I had this Casio keyboard I had found in the trash, and one day I sat behind it with a jar of sangria, and it just came out. I've always been very prideful of where I'm from. While on tour I love hearing stories of others people's hometowns. So 'Born in the City' is a little snippet of where I'm from."

JOATA adds that he wants the song to inspire hometown pride in everyone. "I want my listeners to be proud of where they're from," he says, "I believe your environment does shape you as a person, but you also have a duty to build it. I want the song to inspire a sense of community because there's no way I could've finished this song if it wasn't for my friends around me."

"Born in the City (Struve)," is off JOATA's upcoming album, ¿Cómo Se Dice?, which will be released on August 30th via Panapén Records, and you can check out the video – which features Dunkin Donuts Park, home of the Hartford Yard Goats (one of the best stadiums in all of MiLB) – right here.




* Back in June I guaranteed you'd see indie pop singer-songwriter Sophie Colette in this column again, and it didn't take long for her to make her return. Colette's latest is "Would You Like It?," an addictive pop tune, with a hint of an '80s influence, all about trying to figure out if you should tell someone your romantic feelings for them.

Colette explained the inspiration for the song, saying, "I fell in love – again. It took me a while to admit that to myself, and even longer to figure out how to handle it. It's such a vulnerable, intense, confusing, and heart-shaking experience, compounded by the risk of rejection. What if it's just a fabricated mind game, and completely unrequited? When should I say something, if at all? I was overwhelmed, and having conversations with myself on what to do and how to say it, and writing this song was a way to get out of my head and connect with reality. No more hiding."

When it comes to "Would You Like It?," I sure like it, and I think every pop music fan will, too.




* New Jersey-based artist Janet LaBelle has spanned the musical gamut over the course of her career, including being the singer and keyboard player for the punk band Avery, and playing in various indie rock bands in and around NYC. Now she's embracing her singer-songwriter side with her latest single, "I Only See You."

A ukulele ballad about heartbreak, "I Only See You" was self-produced by LaBelle, and recorded as a solo endeavor at her home.

The song is off LeBelle's EP of the same name, which was released at the end of last year, and you can check out the video for "I Only See You" right here.




For more of the best of NYC's indie music scene, come back next Wednesday, and check out the archives for previous columns.



Labels: NYC Scene Report
posted by Adam Bernard @ 7:00 AM