Pop Shots - Weather Patterns
Monday, June 29, 2015

Welcome to your weekly dose of pop world musings. Covering all things pop culture, this week Pop Shots is hitting you with thoughts on everything from Demi Lovato's plans for a cool summer, to Courtney Love finding herself in the middle of a heated battle, to people warming up to a legendary artist, and since it's Pop Shots you know everything is seasoned with a little bit of attitude.

* Demi Lovato announced her next single, "Cool For The Summer," will be out on July 1st. Expect to hear it all over Top 40 radio until the fall, and as the soundtrack to various beverage, and HVAC school, commercials until the end of time.

* Kesha has a starring role in the Humane Society's latest PSA, which is on using makeup products that aren't tested on animals. In the #BeCrueltyFree spot, everyone's favorite party girl is seen applying makeup, completely surrounded by bunnies. While, obviously, no animals were harmed in the filming of the PSA, they're still totaling up the body count of all the humans who were killed.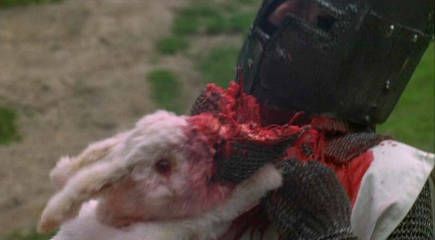 * Taylor Swift had a busy week. First she penned an open letter to Apple on her Tumblr, lamenting the fact that the tech giant didn't plan on paying artists during the three month free trial of Apple Music. She said that because of this she wouldn't be making 1989 available via the service. Apple responded immediately by changing their policy. Taylor then announced 1989 would be made available, and hearts and rainbows ruled the land. So basically, one note from Taylor Swift can bring a billion dollar company to its knees, while eighty bajillion tweets from me to Vanessa Hudgens can't even get me a hello. Hey, Taylor, hook a writer up!

* In more Taylor Swift news, this past Tuesday, while performing to a sold-out crowd in Glasgow, Scotland, she gave a not-so-subtle shout out to her current boyfriend, Scottish DJ Calvin Harris, saying, "I happen to love Scottish people, personally." The duo were recently ranked by Forbes as the highest paid celebrity couple, combining for $146 million in earnings over the past year. Jay-Z and Beyonce were second with $110.5, while Blake Shelton and Miranda Lambert came in third with $57 million. I don't know who came in last, but I can assume it was Kevin Federline and whoever the heck he's currently impregnating.

* Courtney Love is continuing to lead a remarkably strange life. The latest incident in her seemingly never-ending dance with craziness happened last week in Paris when the Uber car she was in was attacked by a mob of striking taxi drivers. Love credits a group of bikers for helping to sneak her out, and get her to her destination. I'm torn by this story, because while I'm completely against acts of violence, I'm all for things that give us pictures like this...



* Ed Sheeran's latest single, "Thinking Out Loud," has made UK chart history by spending a full year in the Top 40. The song is currently at #28 on the UK chart, a full 52 weeks after it was released. To put that into perspective, when "Thinking Out Loud" debuted, LeBron James hadn't yet opted out of his contract with the Miami Heat.

* One Direction released a comedic 90 second clip for their latest perfume, Between Us, in which they show the fragrance was made using, among other things, member Niall Horan's tears. I have no idea what that's supposed to smell like, but I have a feeling we'll be inundated with the scent every time we walk into a mall anywhere in the world, so let's prepare accordingly.



* It took 45 years, but James Taylor finally has a number one album. His latest, Before This World, climbed into the top spot this past week, two weeks after its release. No one is sure if the two weeks between the album's release, and its ascent to number one, represents a slow climb, or it's simply how long it took all of James Taylor's fans to drive to a store to buy it.

* Michael Jackson was the king of pop, and Pentatonix, who are the current reigning royalty of vocal groups, have honored him with the ultimate a capella mash up of some of his most memorable hits. This is a really incredible clip that shows both the legacy of Michael Jackson, and the insane talents of Pentatonix. Enjoy!




And with that, my time is up for the week, but I'll be back next week with more shots on all things pop.



Labels: Pop Shots
posted by Adam Bernard @ 7:00 AM

Three Things Bands Think Impress Music Journalists, But Actually Don't
Friday, June 26, 2015

As a music journalist, I receive a plethora of emails from artists pitching themselves hoping for a feature. One major issue I've seen with these pitches is that a lot of artists don't have a great understanding of what would make them an interesting person to write about. Instead, they have a habit of hyping up aspects of their career that aren't the selling points they think they are.

With that in mind, I've decided to run down the three things I see most often in emails that artists seem to think set them apart from the competition, but really don't. In an effort to make your life easier, I've included an alternative for each, so you'll have something to build on when you put together your next pitch.

Read the full column at SonicBids.com.



Labels: Music Commentary
posted by Adam Bernard @ 1:30 PM

Vid Pick: Bryant Dope - Take It All

As someone who's been listening to hip-hop since the late 80s (yes, I'm old), it takes a lot to get me excited about an artist. While I'm happy the current generation has its versions of the emcees I listened to growing up, most everything I hear gives me a "been there, done that" type of vibe. There are, of course, rare exceptions to this, one of which being Queens emcee Bryant Dope.

I've been writing about Dope for a little over a year and a half, and his latest, "Take It All," is yet another example of why I'm excited about his work, and his future. He not only lives up to his last name, he is equal parts intelligent, and skillful.

On "Take It All," which is off of his latest mixtape, Raw Dope 2 he implores listeners to, "Fuck a dream. Have a plan." My plan is to continue to feature Dope's work, because I think he's one of the best artists in hip-hop today.



Labels: Vid Picks
posted by Adam Bernard @ 7:00 AM

NYC Scene Report - Jack + Eliza, Marcus Goldhaber, & more
Wednesday, June 24, 2015

This week's edition of the NYC Scene Report features the indie pop of Jack + Eliza, something jazzy from Marcus Goldhaber, the hard rock of theSHIFT, and a video that's way out there from punk rockers Soda Bomb.

* This past winter was a rough one in NYC. It was so rough, in fact, I think the last of the snow didn't finish melting until earlier this month. OK, that might be a slight exaggeration, but NYC indie pop duo, and longtime column favorite, Jack + Eliza, have some footage from that winter in the video for their latest single, "White Satin."

In the clip, Jack + Eliza roam around a snow covered city, being extremely couple-y, and exhibiting what many would consider to be "relationship goals."

"White Satin" is off of the duo's upcoming full length debut, Gentle Warnings, which is due out August 7th on Yebo Music, and if you didn't catch them on their recent tours, catch them touring their home city in this retro feeling clip.




* At one point in time NYC was an epicenter for great jazz, and while the genre may not be as popular as it used to be, you can still find some artists, and venues, that can provide a nice night out. Take, for instance, Marcus Goldhaber, who recently sold out Bar Thalia, which is Symphony Space's newest home for jazz. The show went so well the venue launched "Mostly Marcus," a Sunday night residency that will feature Goldhaber backed only by a top jazz guitarist, and a different guest artist each week.

Goldhaber's "Mostly Marcus" residency will run through August 30th, and is designed to highlight his approach to the American Songbook.

To get a taste of what's in store for a potentially very jazzy summer, check out this acoustic clip of Goldhaber singing "Losin' Your Appeal," the original version of which can be found on his 2014 album, A Lovely Way To Spend An Evening.




* NYC trio theSHIFT are all about taking rock 'n roll back to its adventurous roots, which is why it's no surprise that while many bands are writing songs in a rock-by-numbers format, theSHIFT's latest single, "Dreams," is over six minutes long, and features an extended guitar solo.

"Dreams" is off of the group's debut album, 7th Direction, and the video for the song was shot on the other side of the country, in Los Angeles. The band's frontman, John Shannon, says of the decision to shoot in LA, "We felt that LA would be a great place to build around the lyrics," adding, "to film in the place where so many dreams of being a star are built, and also to be there as a band out of NYC, as visitors, or invaders, in a sense, was great. Plus, that special light and nature that exists in, and around, LA really seemed to ignite the force of the song."

theSHIFT are on tour through August 8th, and you can check out their "Dreams" right here.




* Going from dreams to hallucinations, we have Long Island punk rockers Soda Bomb. I have to be honest here, I haven't been able to find very much in the way of information about this band. On Facebook they list their genre as "Tony Hawk Pro Skater" (I assume they're not including the awful edition that came with a board that didn't work nearly as well as it was supposed to).

Here's what I do know, Soda Bomb just released a video for their new single, "Fat Tom," and it's filled with a whole lot of green screen epic-ness, including a hallucinogenic journey through hell, and the Bill Murray scene from Space Jam.

"Fat Tom" is off of Soda Bomb's 2015 album, Wanna Jam?, and if they keep making incredibly wild videos like this one, I'm going to keep writing about them.




For more of the best of NYC's indie music scene, come back next Wednesday, and check out the archives for previous columns.




Labels: NYC Scene Report
posted by Adam Bernard @ 7:00 AM

Pop Shots - New Gigs
Monday, June 22, 2015

Welcome to your weekly dose of pop world musings. Covering all things pop culture, this week Pop Shots is hitting you with thoughts on everything from Katy Perry becoming a model, to Britney Spears' nanny aspirations, to the lead singer of Smash Mouth threatening to become a fighter, and since it's Pop Shots you know everything is seasoned with a little bit of attitude.

* Moschino revealed its latest celebrity model, and it is none other than Katy Perry. Wait, I thought Katy was from California. Biggie told us "all Philly hoes go with Moschino." I'M SO CONFUSED!!!

* In an interview with ITV's Good Morning Britain, Britney Spears said if she wasn't a pop singer her dream job would be Brad Pitt and Angelina Jolie's nanny. Personally, I can't shake the feeling that Fran Drescher is somehow responsible for this.



* Michael Clifford of 5 Seconds of Summer had quite the accident during a recent show in London, as his hair caught fire in an incident with the band's pyrotechnics. Most would decide to take a break from performing for a little while, but for 5SOS the show WILL go on... just probably with a more well placed X for where Clifford should stand.

* Ed Sheeran was strolling through a mall in Edmonton, Canada, when he heard 13-year-old Sydney Bourbeau performing his song "Thinking Out Loud" at a fundraiser for the Edmonton Humane Society. Midway through the performance, Sheeran jumped on stage to join her for a duet, and afterwards he disappeared as quickly as he'd arrived. While Bourbeau didn't get a chance to talk with Sheeran, Sheeran's team reportedly reached out to her, and gave her tickets to an upcoming concert. You know, I catch myself singing along to Selena Gomez songs at the gym all the time, but she never magically appears in front of me. What's up with that, universe?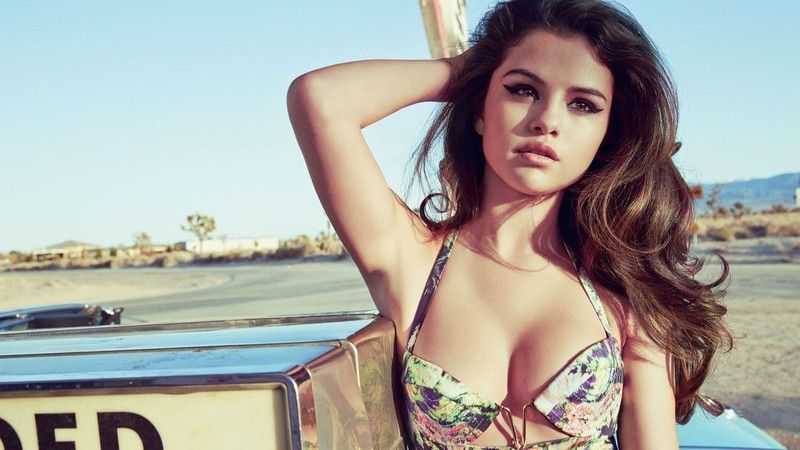 * Madonna released a star-stuffed video for her new single, "Bitch I'm Madonna," that features Beyonce, Katy Perry, Kanye West, Miley Cyrus, Nicki Minaj, Chris Rock, Diplo, Rita Ora, and Alexander Wang. Unlike Taylor Swift's "Bad Blood" video, however, this isn't Madonna's crew, it's just a group of famous people she hopes will make her look cool again. I hate to break it to ya, Madonna, but you haven't been cool, or even interesting, since Erotica, and that album came out one month before Miley Cyrus was born. There's such a thing called aging gracefully. You should consider trying it.

* In another example of why I keep calling for the return of Celebrity Boxing, Donald Trump and Neil Young had a mini war of words last week. First, Trump used Young's "Rockin' in the Free World" during his presidential announcement. Upon finding this out, Young said Trump wasn't authorized to use the song. Trump claimed he obtained the legal rights to use it through ASCAP, but wouldn't be using it again. During the entire back and forth no one mentioned the Pono music player.

* When Smash Mouth performed at the recent Taste of Fort Collins food festival in Colorado the audience decided it would be fun to throw pieces of bread at them (loaves of bread were being given away at the festival by vendors because... Colorado). The band's lead singer, Steve Harwell, reacted with quite the tirade, saying, "You throw one more piece of shit on fuckin' stage I'm gonna come find your ass. I'm gonna beat your ass, whoever the fuck you are out there. You wanna be a badass? Come up here. Come on. Come be a badass up here. Come on! Come onstage! Come onstage, badass! Come on! Come onstage! You bring your ass onstage, whoever's throwing shit at me!" When the local ducks of Fort Collins, CO, were asked to comment, they said, "What the f*ck is this guy's problem!?!?"



* According to US Weekly, Nick Jonas and his girlfriend of nearly two years, Miss Universe 2012 Olivia Culpo, have split. In a related story, I happen to be in the market for a former Miss Universe. What a coincidence!

* Janet Jackson announced she'll be hitting the road this fall for what she's deemed the Unbreakable World Tour. Being that she's closing in on 50, "unbreakable" might be a hopeful reference to her hip.

* Closing things out this week is something ridiculously awesome from GENER8ION and M.I.A. – the music video for their collaborative effort, "The New International Sound II." The clip is an adaptation of the film Dragon Girls, and features somewhere in the neighborhood of 30,000 students from the Shaolin Tagou, the largest martial arts school for children in China (the claim on YouTube is 36,000 kids, while on IMDB it says 27,000). Watch, and be amazed at the skill level of these young martial artists.




And with that, my time is up for the week, but I'll be back next week with more shots on all things pop.



Labels: Pop Shots
posted by Adam Bernard @ 7:00 AM

Vid Pick - 5:am - Dusty Rhodes Tribute Song "Hard Times"
Friday, June 19, 2015

This is a rarity for me, as normally my Vid Pick is an actual video, but when 5:am writes a tribute song it's always a must-hear, so while his latest, a tribute to the late great wrestler Dusty Rhodes, doesn't have an official video, I had to feature the audio here.

As with 5:am's previous tribute songs, his Dusty Rhodes tribute has a wealth of biographical information, and is incredibly heartfelt when it comes to 5:am's feelings about the man and his passing.

My lone concern about how good 5:am is at writing these songs is that at some point people are going to start actively trying to die just to get him to write about them. For real, he's that damned good.



Labels: Vid Picks
posted by Adam Bernard @ 7:00 AM

NYC Scene Report - Ghosts of Eden, Sinem Saniyé, & more
Wednesday, June 17, 2015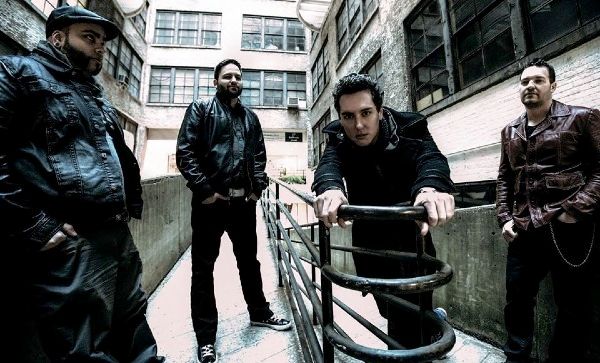 This week's edition of the NYC Scene Report features hard rockers Ghosts of Eden, the jazzy pop vocals of Sinem Saniyé, indie rockers Chappo, and fresh hip-hop from longtime column favorite Top $ Raz.

* As all of you know, I'm a bit obsessed with artist discovery. It's pretty much what this column, and most of my life, is all about. This week I'm featuring four acts of differing genres that I discovered in completely different ways. First up is Ghosts of Eden.

Ghosts of Eden came to my attention a few weeks ago while I was in attendance at the global launch event for IndiMusicTV. Held at Slake, the event featured four acts. The night's headliner, Justina Valentine, I was already very familiar with. Ghosts of Eden, who hail from Brooklyn, were the second act of the night, they and immediately grabbed my attention. Not only were they reminding me of the glory days of Warped Tour, they had a cohesion, and a distinct personality, on stage.

Sometimes you see a band perform and it's a just a moment in time, here for the moment, forgotten when the next band arrives. With Ghosts of Eden it was clear they were performing to be remembered. Their stage presence being a perfect example of the difference between simply being an artist, and being a potential star. Ghosts of Eden are certainly the latter. Check out "Happy," off of their latest album, What Makes You Happy, and hear what I mean.




* Ever wonder if you're taking full advantage of social media? Here's a fun story about that. The other day I noticed someone favorited one of my more off color tweets, so I immediately checked out their profile. The person turned out to be NYC based singer-songwriter Sinem Saniyé, who I had no idea was following me. I followed her back, we talked about Tetris (long story), and I checked out her work. Guess what, she's a really talented vocalist who performs pop music with, as she puts it, "a jazzy, naughty, mischievous twist."

I'm all for my pop music being jazzy, naughty, and mischievous... actually I'm for more than just my pop music being that way, but I think I'm digressing a bit.

Saniyé was born in Germany, is of Turkish-American descent, and currently lives in NYC. Her history includes winning the grand prize in the John Lennon Songwriting Competition, touring the country, and opening for Lisa Loeb. Check out Saniyé's latest, as she looked to make a "Man Outta You."




* Sometimes I find great artists by going to shows, sometimes I find them on social media, and sometimes they're sent directly to my inbox by a publicist. The latter is the case with NYC-based indie rockers CHAPPO.

CHAPPO formed in the LES in 2009, but you won't find them in the city right now, as the band is currently on a national tour that will keep them on the road through the start of August. The tour is in support of their recently released album, Future Former Self, the latest single off of which is "Hang On."

The video for "Hang On" is a creative clip featuring a crashed space traveler from another time, played by the band's frontman, Alex Chappo. We follow the space traveler as he wanders the streets of NYC, looking to find his place, or more precisely, the right place to take his final breath. Check it out.




* Artist discovery isn't something that only happens in the present. After nearly 15 years of writing about music, I have a bit of a past to draw on, as well.

Top $ Raz, a supremely talented hip-hop artist from Far Rockaway, NYC, is someone I met over half a dozen years ago when he was a young upstart cutting his teeth doing the open mic portion of the monthly Bondfire events that were held at the old Bowery Poetry Club (don't make the mistake of thinking the current Bowery Poetry Club is the same thing. It's similarities end with its name, and address).

I've had the pleasure of watching Top $ Raz grow as an artist over the years, and I'm really stoked about his brand new full length album, Regular Black. In a statement, he said the concept of the album is to reinforce the idea that, "Regular black is extraordinary," adding, "we been in this country for 400 years. We came here in chains. From American property to American pioneers."

One of my favorite songs from the album is "Stay Black," featuring Mic Blaque. Give it a listen, and if you dig it, consider picking up Regular Black on bandcamp.




For more of the best of NYC's indie music scene, come back next Wednesday, and check out the archives for previous columns.



Labels: NYC Scene Report
posted by Adam Bernard @ 7:00 AM

Follow
Email List
Fresh Interviews

Veruca Salt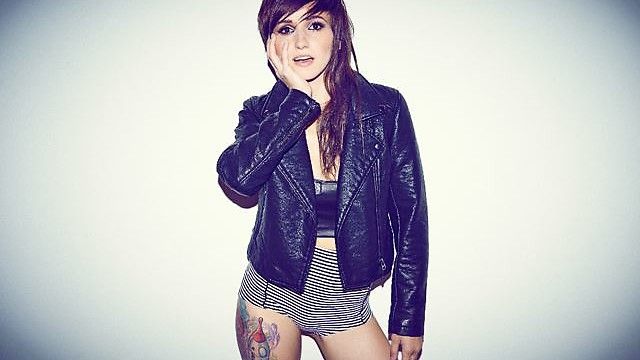 Lights

Pentatonix
Latest Podcast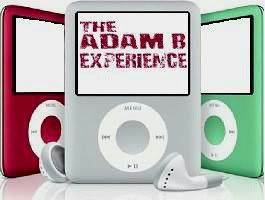 The Adam B Experience Episode #78
Stand-Up Comedy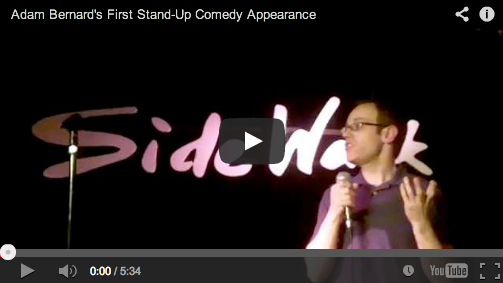 My set from Soce's
First-Timer's Show (April '14)
B-Lister Nation
B-Listers are a select group of artists that were featured in my Artist Of The Week series that ran every Monday from April of '06 to April of '11. All of these artists have two things in common; extreme talent, and a flight path far too under the radar for my liking. They took on the title of B-Listers as they embraced being featured by me, Adam B. Check out the AOTW Archives for all the interviews.
Friends of Adam's World
60 Second Review
Adam John | Kid Kryptic
Always Home and Uncool
AngryMarks
Backpack Cat
Claudia Alick
Definitely Amazing
Gangstarr Girl
Fly Like Dove
FreeHipHopNow
Halo Doesn't Suck
I Are Conscious
iHeartDilla
Jesse Abraham
Joey K's Place
Jus Rhyme
Ken Morico
Life of a Rockstar
MC Larny Rocks
Nappy Diatribe
Nobody Beats The Liz
Paul Gargano
Pay Us No Mind
Popular Opinions
Ramblings of the BK GrrlGenius
RapDirt
RapReviews
Sleep Dirt
Speech Is My Hammer
Stamford Talk
The 54 Reality Show
The BillaBlog
The Race to Nowhere
xo Publicity
Member Of