NYC Scene Report - Xombie, Rachel Lynn, & more
Tuesday, July 29, 2014

This week's edition of Neighborhood Watch: NYC features nu-metal band Xombie rocking our faces off with a new video starring Kimbo Slice, Verite providing some pop goodness, Rachel Lynn with some new additions to her soulful sound, and Jennifer O'Connor reminding us of what we loved about the 80s.

Read the full column at Arena.com.



Labels: NYC Scene Report
posted by Adam Bernard @ 1:43 PM

Pop Shots - What's New?
Monday, July 28, 2014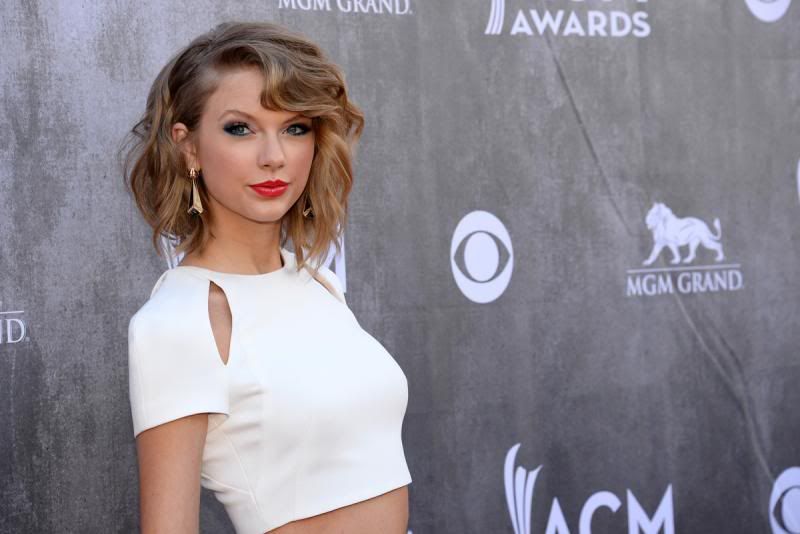 Welcome to your weekly dose of pop world musings. Covering all things pop culture, this week Pop Shots is hitting you with thoughts on everything from Justin Bieber revealing a bit of his new project, to new career possibilities for Taylor Swift and Iggy Azalea, to new music from longtime column favorite, Lights, and since it's Pop Shots you know everything is seasoned with a little bit of attitude.

* Maple Leif Garrett, aka Justin Bieber, uploaded eleven short videos to Instagram on Wednesday that featured snippets of new tracks. Instagram is actually the perfect venue for Bieber's music, as their videos have a maximum time limit of 15 seconds, which is just about as much as most of us can take of him.

* Divorce rumors are swirling around Jay Z and Beyonce, as multiple sources are saying that after they complete their On The Run tour they'll be on the run from each other. The two biggest concerns I have regarding this are that I'm not sure I can handle a world where teens and twenty-somethings have a Beyonce breakup album to sing along to, and who will get custody of Gwyneth Paltrow?



* MAGIC! spent their second week atop the Billboard Hot 100 with their ode to asking a father's permission to marry his daughter despite not actually caring what the answer is. Somewhere in Canada, upon hearing this news, Snow shed a single tear, and quietly remarked, "That coulda been me," before getting back to mowing his lawn.

* Taylor Swift has a role in the upcoming film adaptation of The Giver, and according to star Jeff Bridges, when it comes to acting she can hold her own. "She's so sweet, and such a good actress," he remarked while promoting the film at Comic-Con. So in what may come as a shock to many, when it comes to Taylor Swift, The Dude abides.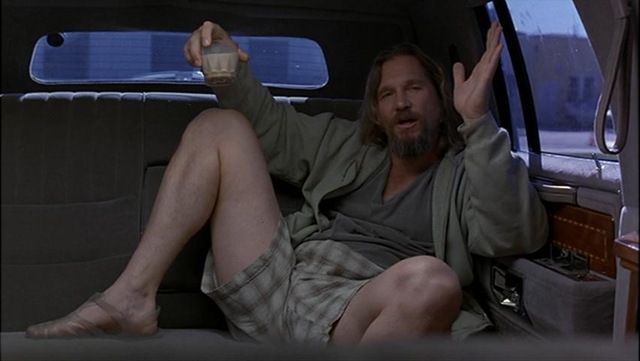 * Mandatory Fun topped the Billboard 200 albums chart this past week, and it was the first time in Weird Al's 32 year career one of his albums landed in the top spot. Congrats to Weird Al! No one is more deserving of being number one!

* The iHeartRadio Music Festival, which will take place September 19th and 20th in Las Vegas, has announced its lineup, and the star studded affair will include Taylor Swift, Nicki Minaj, One Direction, Coldplay, Iggy Azalea, Usher, Ariana Grande, Ed Sheeran, Lorde, and Motley Crue, among others. With Swift, Nicki, Iggy, Ariana, and Lorde on the same bill as Motley Crue it's a safe bet the most excited about this event is Tommy Lee's penis.

* MTV is bringing back House of Style with an eight episode season starting August 4th on MTV.com. The host this time around will be the aforementioned Iggy Azalea, and part of Iggy's duties will include red carpet commentary at the VMAs. It's another big step in Iggy's career, but I think we all know the true test of any House of Style host is how well they can sell us Pepsi.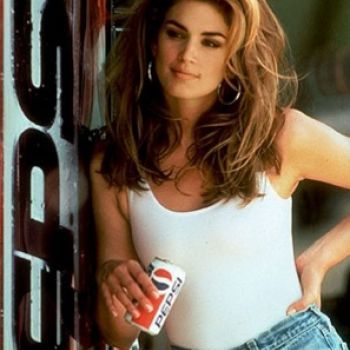 * Stevie Nicks will be releasing a new solo album on October 7th. It's an odd venture for Nicks, because when you're a solo artist there isn't a band to sleep with.

* Ricky Martin has been announced as a coach for the fourth season of The Voice Mexico. Is there any way we can launch a Kickstarter to get William Hung down there to audition?



* Coolio spent the second half of last week refuting a TMZ story that he was releasing new music via the porn site PornHub. The rapper told Rolling Stone, "They made that shit up completely. I didn't talk to them about shit, and they didn't ask me any questions." He added that his work with the site was limited to a promo song he did for them. Regardless, this is the best press Coolio's received since 1995.

* Finally, and I do mean finally, NEW LIGHTS!




And with that, my time is up for the week, but I'll be back next week with more shots on all things pop.



Labels: Pop Shots
posted by Adam Bernard @ 7:00 AM

Vid Pick: PremRock - Photosynthesis
Friday, July 25, 2014

Don't let anyone ever tell you two minutes isn't enough time to do anything. Not only can you sufficiently heat up a Hot Pocket, but as PremRock proves with his latest single, "Photosynthesis," you can also warm up a crowd.

Even though it clocks in at just barely over 120 seconds, PremRock's fantastic lyricism, and the song's lack of a chorus, make "Photosynthesis" a non-stop ride you won't want to get off. In fact, if your head isn't nodding by the end of it there's a good chance something is wrong with you.

Check it out, and if you dig the song you can pick up the album it's on, A Clean, Well-Lighted Place, on bandcamp. If you'd like to know the story behind the album, check out my interview with PremRock on Arena.com.



Labels: Vid Picks
posted by Adam Bernard @ 7:00 AM

The "First Three Songs" Photo Rule Should Be Universal Concert Law
Thursday, July 24, 2014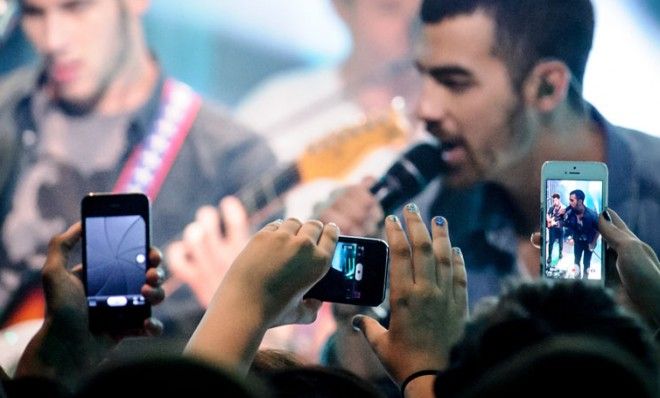 Anyone who's had a photo pass for a concert is extremely familiar with the phrase, "First three songs, no flash." What this means is that photographers can be in the photo pit, taking non-flash photography pictures, for the first three songs of an artist's set.

After going to hundreds of shows over the years, and seeing crowds filled with cell phones held high at the end of raised arms, taking copious amounts of pictures and video footage, I'd like to make the "first three songs" rule universal concert law.

Cell phone concert photographers are plentiful, and, to be blunt, they're annoying. Not only do their outstretched arms block people's vision of the stage, these Ernie Paniccioli wannabes are missing the entire point of going to a concert.

You go to a concert to have an experience, to enjoy a band you love, and to create a memory. The problem these people have is that they're so busy trying to capture the moment that they don't spend any time creating a memory to associate with it. Sure, they have a hundred pics from the concert they just went to, but, "Remember the time I held my arm up for 45 minutes" is not a good concert memory.

I totally understand wanting to have a picture to commemorate the night, but it's important to make sure the night is something worth commemorating past "I got this picture."

Many times when I cover shows I'm given a photo pass. I'm pretty sure it's because when a venue is told I'm press they'd rather just give me a photo pass than go through the process of asking what kind of press I am. Regardless of the reason, I've found myself in numerous photo pit situations over the years, and let me tell you, the "first three songs" rule makes a show a much more enjoyable experience.

A few weeks ago I covered the Summerland Tour, and while I loved getting a few great shots of Eve 6, Soul Asylum, and Everclear, what I loved even more was knowing I had those shots, putting my camera away, and enjoying the rest of their sets as a fan in the crowd. It was a crowd which, incidentally, had far fewer cell phone photographers thanks to most everyone being in their 30s, and having attended concerts well before the advent of the cell phone, let alone the cell phone camera.

The "first three songs" rule has also been a staple of Warped Tour every year I've covered it, and, just like with Summerland, I get my pics of each band I'm checking out, then enjoy the rest of the show. That second part is what so many concert goers who are on an epic quest for the perfect shot are missing out on, enjoying the show.

By applying the "first three songs" rule to everyone, fans would have ample time to get a picture to remember the show by, and they'd have memories that involve more than an arm cramp, some crappy video footage with garbled audio, and being called an asshole by the person standing behind them.

Let's get back to enjoying the concerts we go to. Put your cameras away after the first three songs. There's a show going on up there, and you've been missing it!



Labels: Music Commentary
posted by Adam Bernard @ 7:00 AM

NYC Scene Report - Wet, Saint Pepsi, & more
Tuesday, July 22, 2014

For this week's edition of Neighborhood Watch: NYC we play around with the concept of speed, starting things off with the slowed down sounds of Brooklyn trio Wet, quickening our pace with Degrassi obsessed pop artist Saint Pepsi, flooring it with punk foursome Heeney, and returning to a less frantic pace with singer-songwriter Jesse Marchant.

Read the full column at Arena.com.



Labels: NYC Scene Report
posted by Adam Bernard @ 1:17 PM

Pop Shots - Little High, Little Low
Monday, July 21, 2014

Welcome to your weekly dose of pop world musings. Covering all things pop culture, this week Pop Shots is hitting you with thoughts on everything from Beyonce leading the VMA pack, to Lady Gaga possibly reaching a new low, to Weird Al continuing to be on top of everything, and since it's Pop Shots you know everything is seasoned with a little bit of attitude.

* Because nothing says "important award show" like utilizing a form of technology most often used to send dick pics, MTV announced the nominees for this year's VMAs via Snapchat. Beyonce led all artists with eight nominations, closely followed by Iggy Azalea, and Eminem, who had seven apiece. The nominations were met on Snapchat by an overwhelming response of, "Boobs or GTFO."

* In chart news, MAGIC!'s "Rude" has ended the aforementioned Iggy Azalea's reign at the top of the Billboard Hot 100. Incidentally, you know the summer is strange when you go from an Australian rapper, to a Canadian reggae band. What's next, Norwegian soul-pop? Yes, I'm looking at YOU Nico & Vinz!




* Drake hasn't started recording his next album yet, but that didn't stop him from announcing the name of the project, which will be Views From the 6. The 6 train responded to this by saying, "It's bad enough J.Lo name dropped me, don't get me involved in this sh*t, too."

* In addition to his album announcement, Drake hosted the ESPY awards on ESPN, and used the opportunity to take a shot at Macklemore, having the Seattle emcee's image on the screen while rapping, "Real talent doesn't always win championships / like real music doesn't always win Grammys." It was an odd moment for Drake, who normally decides to be a huge fan of anyone who wins anything.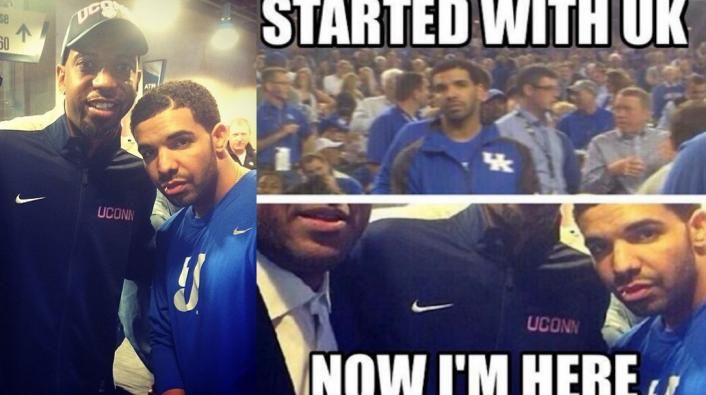 * Remember when one of Lady Gaga's assistants sued her for overtime back pay? That same assistant, Jennifer O'Neill, has signed a deal with Atria Books to write a tell-all about the musician. If the lawsuit is any indicator of the content of the book it should be a pretty interesting read, as O'Neill has already said that part of her job as an assistant required her to share a bed with the singer, and being woken up to change DVDs because Gaga didn't feel like doing it herself. In a related story, I could really use an assistant. Preferably a hot one, that sleeps in the nude.

* Because there are apparently still things we don't know about The Beatles, Academy Award-winning director Ron Howard will helm a new authorized documentary on the band. The film reportedly has the full cooperation of Paul McCartney, and Ringo Starr, as well as John Lennon's widow, Yoko Ono, and George Harrison's widow, Olivia. Most importantly, however, a new Beatles documentary means we might get to see a rebirth of The Rutles.




* Reading contracts is hard. That's the basis for a new initiative 700 indie labels have joined forces to support. The goal is to make digital revenue and accounting more transparent. Admittedly, digital revenue can be tough to navigate. It can require an artist to read through a lot of legal material, and ask quite a few questions. In other artist hardship news...

* South Korea had to introduce a law to guarantee underage performers the right to sleep (yes, you read that correctly), and make it illegal to "coerce minors into wearing revealing stage costumes or dancing sexually suggestive choreography routines." This means no more overnight shows, no more being forced to rehearse and perform without sleep, and no more sexualized portrayals. I have no idea if there was anything in there about clarifying digital revenue.

* Finally, in much happier news, Weird Al came up with a brilliant campaign to promote his latest album, Mandatory Fun, releasing a new video a day, for eight days. All of the videos have been great, but as a writer my favorite is this clip that turns Robin Thicke's "Blurred Lines" into a song about proper grammar.




And with that, my time is up for the week, but I'll be back next week with more shots on all things pop.



Labels: Pop Shots
posted by Adam Bernard @ 7:00 AM

Follow
Email List
Fresh Interviews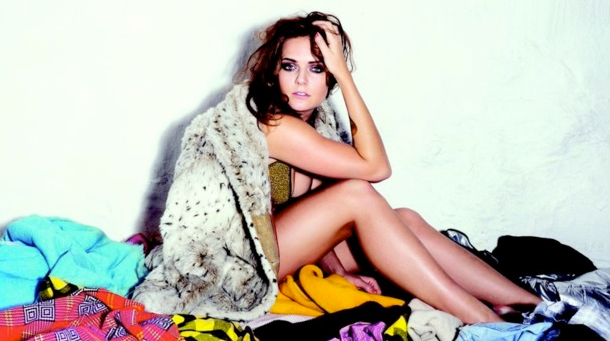 Tove Lo

Mark McGrath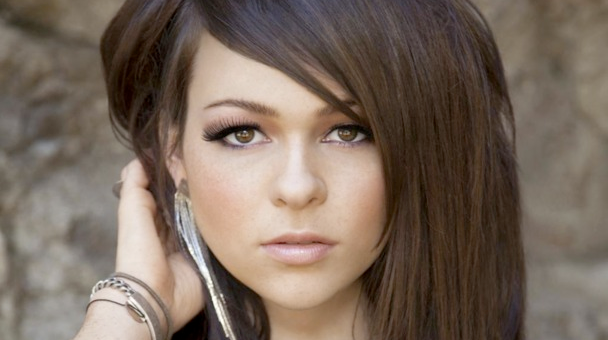 Cady Groves
Latest Podcast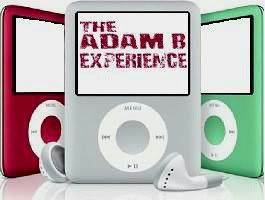 The Adam B Experience Episode #76
Stand-Up Comedy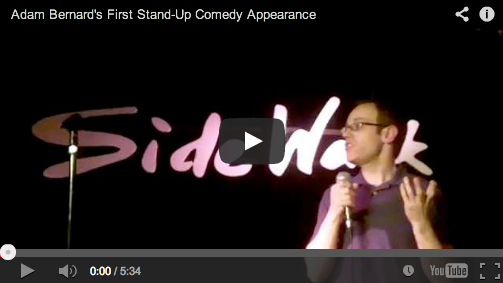 My set from Soce's
First-Timer's Show (April '14)
B-Lister Nation
B-Listers are a select group of artists that were featured in my Artist Of The Week series that ran every Monday from April of '06 to April of '11. All of these artists have two things in common; extreme talent, and a flight path far too under the radar for my liking. They took on the title of B-Listers as they embraced being featured by me, Adam B. Check out the AOTW Archives for all the interviews.
Friends of Adam's World
60 Second Review
Adam John | Kid Kryptic
Always Home and Uncool
AngryMarks
Backpack Cat
Claudia Alick
Definitely Amazing
Gangstarr Girl
Fly Like Dove
FreeHipHopNow
Halo Doesn't Suck
I Are Conscious
iHeartDilla
Jesse Abraham
Joey K's Place
Jus Rhyme
Ken Morico
Life of a Rockstar
MC Larny Rocks
Nappy Diatribe
Nobody Beats The Liz
Paul Gargano
Pay Us No Mind
Popular Opinions
Ramblings of the BK GrrlGenius
RapDirt
RapReviews
Sleep Dirt
Speech Is My Hammer
Stamford Talk
The 54 Reality Show
The BillaBlog
The Race to Nowhere
xo Publicity
Member Of