Bite Me Bambi – Orange County Ska with a Side of Smirnoff Ice
Friday, April 03, 2020

In these trying times we could all use a little fun – something to make us dance in the sweats we've been wearing for a week straight, and joyously bounce off the walls we're currently confined within.

Bite Me Bambi is the answer to our isolation prayers.

The Orange County, CA-based ska band features both fresh faces, and veterans – the latter from such legendary bands as My Superhero, Save Ferris, and Starpool – and they've been making a name for themselves with their raucous live shows.

The group's current plan is to release an EP after releasing a video for every song that will be on the project, with "Hot Lava" being the latest.




I caught up with Bite Me Bambi frontwoman Tahlena Chikami, who discussed the band's video for "Hot Lava," the ska support system in Orange County, and how the seven member band is handling creating music while also practicing social distancing. Chikami also revealed the role the movie Josie and the Pussycats has played in her life, and a band prank involving Smirnoff Ice.

The first question I have is a little unfair – we are in trying times right now, can ska save the world?

Oh gosh. I wish it could, but I feel like listening to the CDC is what's gonna save the world at the moment, but a close second is definitely ska music.

If you were to set the advice of the CDC to ska music …

Maybe that's the secret! That's what the next hit is gonna be.

Hold on, I gotta go. I gotta write this down. I'll be back. {laughs}

Let's talk about the new single, "Hot Lava." How did you decide on a public library as the setting for the video?

We had been tossing around a lot of ideas. When you have seven people in a band there's a lot of ideas going around, and we'd been working on this video for quite a while. Then we got the director, Chris Graue, involved, and he was helping us kinda sort through everything.

We were all at dinner one night, and we were just like, "We don't know what we're gonna do." Out of nowhere I was like, "I should be in a library dancing on a table." Everyone was like OK, that's fun. Then I went like, "What if I was Cupid?" It came out of nowhere. It was divine intervention I guess. I just blurted it out and Chris ran with it, and he created that whole script.

After a lifetime of being shushed in libraries, had it always been a dream to rock out in one?

I really really wanted to dance on a table, that was like my dream. We couldn't make it happen, but that's OK, it was still fun to run around.

And I have to be honest, it's not actually a library, it's this really great local bookstore called Bookman, in Orange. They were super nice, and they let us just wreak havoc, and ska all over that store. We had a really great time.

Between this video, and your video for "Strippers on a Sunday," it's clear you have a lot of fun. This makes me wonder, what's a night out like with Bite Me Bambi? What kind of trouble might I get into if I hang out with you guys?

Oooh, that's a good question.

Well, you'll definitely get iced, which is when you surprise somebody by hiding a Smirnoff Ice, and when they find it they have to get down on one knee and immediately chug it. We like to do that to each other, especially to our bass player, Ryan (Brown), who can be seen doing it in all of our music videos.




I was about to ask about about that, because I noticed it in both "Hot Lava" and "Strippers on a Sunday."

I don't even remember how it started, but it just became a thing, and Ryan's a really good sport about it, because it's usually him, and people have done it to him from the audience, and we've done it to each other at restaurants.

So you'll definitely get iced if you're out with Bite Me Bambi, and you may see some strippers, so get your dollar bills ready.

You released a Japanese version of "Hot Lava." How did you know there'd be an audience for this?

There's a huge ska scene in Japan, and we're lucky enough to know some people who are involved in that scene. There are great bands, legends like Tokyo Ska Paradise Orchestra, and other bands like Oreskaband, and MAYSON's PARTY. There's tons and tons of bands out there.

Since we know some of these people we thought this might be kind of a fun thing, and I'm half Japanese, not that I speak a lick of it, but we got some friends to help us out, help teach me, and translate our song.

We thought it would just be a fun thing to do, and to try and reach some people out there, because the scene is super fun and vibrant in Japan.

Have you toured there?

We have not. We're hoping to get out to Japan in the next maybe year or so, depending on how long this (virus situation) lasts.

There's a lot of cool bands out there, and people are really supportive of live music in Japan. They still have Tower Records, people still buy CDs, and the ska scene is super alive. Even the street fashion – the rude boy / rude girl fashion – is still really alive there, so it's definitely a place we have our sights set on. They have some really cool ska festivals, too.




"Hot Lava" – Japanese version


There's quite a lineage of great bands from The O.C. I know you have a unique perspective, having both new, and veteran, artists in Bite Me Bambi, but what's the relationship like between the veterans of the scene and the new faces making a name for themselves?

That's a really interesting question.

I feel like the veterans of the scene have always been really really supportive of new, up and coming bands. Because if you don't get new blood in your scene, your scene dies.

So everybody, especially the guys in Starpool, who were formerly in Save Ferris, some of which are in Bite Me Bambi, they were always putting on one really big ska show a year called the Ska Luau. That's how I met them as my first band, they asked us to play, they let us open for them, which is always really helpful.

There are a lot of people reaching down. The guys in Codename: Rocky are always trying to put younger bands on their shows.

We're really lucky in Orange County, our scene is super supportive. Everybody is always trying to help each other out, always trying to get the word out for everybody else. Even in times like this, crazy times like this, I've seen ska people helping each other out with non-ska necessities, and things that people need right now, and cheering people up, and checking on each other. I feel like we're really lucky to have such a great scene here.

You mentioned how we're in crazy times. You'd been building your fan base through touring. How are you dealing with tours temporarily having come to a halt?

We're holding out some hope that some of the things further down in the future that we have planned, that we might be able to keep those dates.

Other than that, right now we're just trying to help entertain people at home. We asked people for a bunch of cover requests, so we've been working on trying to do some of those for everybody, and do little videos, and just let people know we're still here, we're still cookin', we're still writing new music, and once all this is clear we'll be right back out there pounding the pavement.




It's gotta be tough to be a seven member band and play together while also practicing social distancing.

Well, that's the thing – we can't.

Brian Mashburn and I have been working on the covers, so they will probably be mostly acoustic. We might be able to throw some keys or bass on there.

We're trying to think of ways to include everybody so everyone out there gets to see all of our smiling faces. Maybe we'll ice Ryan from afar. I don't know. I should call his wife and see if she can get a Smirnoff Ice for him. {laughs}

Have Grubhub bring one.

There we go! I'm gonna blame it on you. {laughs}

You're complicit now!

Ha! I can accept that! When it comes to your group's history, Bite Me Bambi was founded in 2018, but a number of members were previously in other, very successful, bands. What were your initial jam sessions like? What was the excitement level?

We were really excited. Putting the band together was kind of an interesting challenge – finding the right people, and people who mesh together – and I think we have a really great group of people who really get along, and work well creatively together.

When Brian and I sat down to start writing some of the music we were really excited to show it to everybody, and everybody was able to put their own spin on their parts.

There's a lot of crazy schedules, and people are playing in other projects, but once we sat down and were able to work together it was super fun, and it still is. We still all really have a good time. We wouldn't do it if we weren't having fun. I mean, we play ska music, you can't take it that seriously.




Finally, how did you come up with the name Bite Me Bambi?

{laughs} That's a funny one.

We couldn't come up with a name, and it was frustrating. Tbone (Willy) and Brian had been in a band called Wild Wild Monsters previously, and they'd had a hard time naming that band. I remember T-Bone had said that he started reading Star Wars scripts trying to find phrases that could be the band name. We were so frustrated that I was like, "I'm gonna start reading a movie script."

Josie and the Pussycats, the movie from the early 2000s, was the movie that made me want to be in a band as a child, so I started reading it, and one of the characters goes, "Oh bite me, Bambi," and I was like BITE ME BAMBI! Everyone was like yeah, we like that, that's cool. So that's where we got that.

It's funny because I never thought anybody would trace it back to that movie, but several people have come up to me, or written us messages going, "Is this from Josie and the Pussycats?"

If I recall correctly, that movie bombed pretty hard, so I'm surprised anyone remembers it.

It has its own little cult following out there, me being part of it for sure.

When I was 10 it was everything to me. It was the first PG-13 movie I was allowed to see. I went with my friend Sarah. Her parents took us, but my parents had to listen to me sing all of the songs at the top of my lungs through my karaoke machine when I got home.

Was the soundtrack part of your drive to school?

Oh yeah, it was part of a lot of things.

The CD was purple with leopard print on it, which, if anybody knows me, I'm a big leopard print fan.

It all comes back to Josie and the Pussycats. {laughs}

Your origin story is very rooted in this film.

Yes. My lore is all Josie and the Pussycats.

But it was cool – three powerful chicks, and they were rockin' musicians, and I was like, "I want to be that person! How do I be that person?"


For more Bite Me Bambi, follow them on Facebook and Instagram.



Labels: Music Interviews
posted by Adam Bernard @ 7:00 AM

NYC Scene Report – Young Thieves, Vanessa Silberman, & Amsi
Wednesday, April 01, 2020

This week's NYC Scene Report features the Darker Dreams of Young Thieves, Vanessa Silberman proudly proclaiming "Who We Are," and Amsi deciding "I Don't Want to Be Here."

* If you're a frequent reader of this column you've probably been anxiously anticipating new music from indie pop band Young Thieves. Well, the wait is over! The trio have released their InVogue Records debut, an EP titled Darker Dreams.

The latest single off Darker Dreams is "Home," which just so happens to mention the title of the album in the song.

Check out the video, which stars Young Thieves' Alexandra Amor, who is everything you could possibly ask for in a frontwoman, and a pop star.




* NYC, by way of L.A., alt grunge singer-songwriter Vanessa Silberman will be releasing a series of monthly singles throughout 2020, the first of which is the anthemic "Who We Are."

Discussing the song in a statement, Silberman said, "We have grown leaps and bounds in our thinking. These days I believe being different, or thinking outside of what we think is 'normal,' is way more rewarding than choosing the safe path."

"Who We Are" is completely self-made, as Silberman wrote, produced, engineered, recorded, programmed, performed, mixed, and mastered the song. Give it a spin … just be prepared to feel like you can conquer the world after hearing it.




* Soulful pop songstress Amsi is looking to get away on her latest single, "I Don't Want to Be Here."

Owning a strong NYC vibe, "I Don't Want to Be Here" opens with a lyric involving the 6 train – which happens to be a train I frequent, so combine that with a longtime appreciation for Amsi's vocals, and songwriting, and yes, I immediately loved this song.

I think you'll immediately love this song, too. Click play on the video – which features another place I frequent in NYC, Grand Central Terminal – I guarantee you'll want to be wherever Amsi is performing.

As an aside, hey Amsi, can you happen to be singing in Grand Central the next time I'm commuting into the city? That would be rad!




For more of the best of NYC's indie music scene, come back next Wednesday, and check out the archives for previous columns.



Labels: NYC Scene Report
posted by Adam Bernard @ 7:00 AM

Pop Shots – In The House
Monday, March 30, 2020

Welcome to your weekly dose of pop world musings. Covering all things pop culture, this week Pop Shots is hitting you with thoughts on everything from who now lives with Selena Gomez, to Madonna's warped idea of equality, to homeschooling with BTS, and since this is Pop Shots you know everything is seasoned with a little bit of attitude.

* Selena Gomez planned on fostering a puppy while stuck at home, but it didn't take very long for her to realize the puppy had found a home – her home. Selena officially adopted the little pup, named Daisy, and introduced her to the world via Instagram. In a related story it's pure coincidence that I am now dressed in a dog costume and currently seeking adoption.

* Alicia Keys' autobiography, More Myself: A Journey, will be released as an audiobook on March 31st, and feature the familiar voices of Oprah Winfrey, Jay-Z, Bono, and Michelle Obama, among others. Really? Guest features for an audiobook? What's next, Diddy doing ad-libs?



* Madonna had a message for the world about the coronavirus, saying "It doesn't care about how rich you are, how famous you are, how funny you are, how smart you are, where you live, how old you are, what amazing stories you can tell. It's the great equalizer, and what's terrible about it is what's great about it. What's terrible about it is it's made us all equal in many ways … and what's wonderful about it is it's made us all equal in many ways." She said this while soaking in a petal-strewn bathtub surrounded by lit candles in her mansion. I'm not f*cking kidding. That was the setting where she decided to talk about our "equality."

* Elton John hosted the iHeart Living Room Concert For America, an all-star benefit special, this past Sunday. The show featured the Backstreet Boys, Billie Eilish, Alicia Keys, Billie Joe Armstrong, Mariah Carey, and a number of other stars performing in their homes. There's no word on if Madonna attempted to join in from her bathtub.



* With the popularity of the Push Up Challenge – which really isn't much of a challenge, as it's only 10 push ups – rapper Gillie Da Kid created the Kush Up Challenge, which involves taking in 10 pulls of weed without letting any smoke out in-between. I assume this challenge is immediately followed by the "Who's gonna go out and buy more Doritos" challenge.

* With the coronavirus pandemic in mind, Lady Gaga has pushed back the release of her sixth album, Chromatica, which was originally due out April 10th. She has yet to announce a new release date for the project. Additionally, Gaga has postponed her residency shows in Las Vegas through May 11th. Of course, if she's truly concerned about viruses she should probably avoid Las Vegas altogether.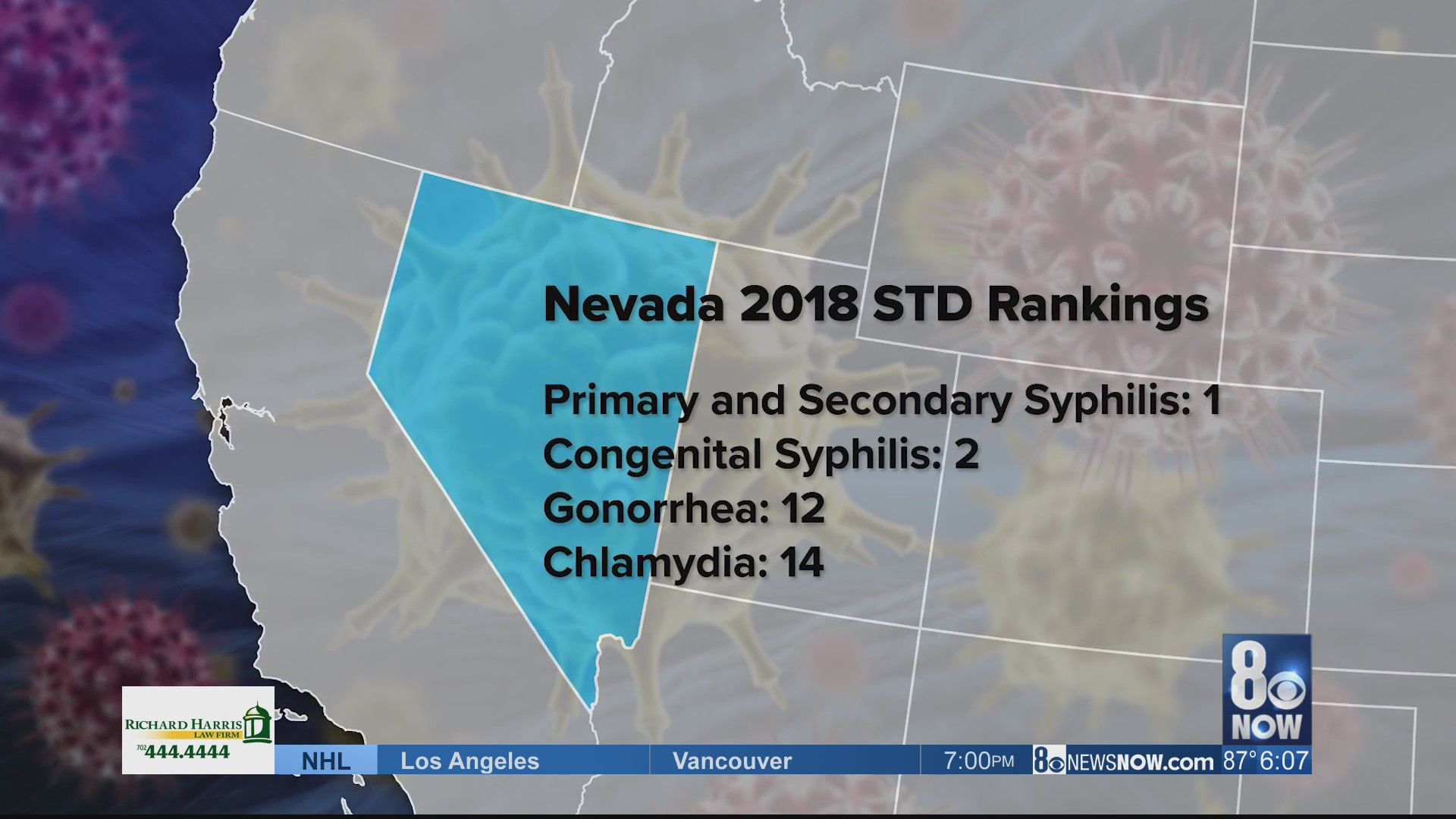 * If you'd been living life happily thinking we'd never hear about the Kanye West – Taylor Swift feud ever again, you were sadly mistaken. The infamous recorded phone conversation between the two unexpectedly came out in full last week, and it showed Kanye was a liar. Sh*t, if we're still talking about this we might as well go find Canibus and ask him what he thinks of LL Cool J.

* Korean boy band BTS launched a 30-lesson series of three-minute Korean language classes titled Learn Korean With BTS. The videos are available on Weverse for free to anyone who signs up for the app. I hope this isn't like the time Styx tried to teach me Japanese. All I ended up learning how to say was "Thank you Mr. Roboto."




That's all for this edition of Pop Shots, but come back next Monday for more shots on all things pop.



Labels: Pop Shots
posted by Adam Bernard @ 7:00 AM

8 Things You Should Know About Vaeda Black
Friday, March 27, 2020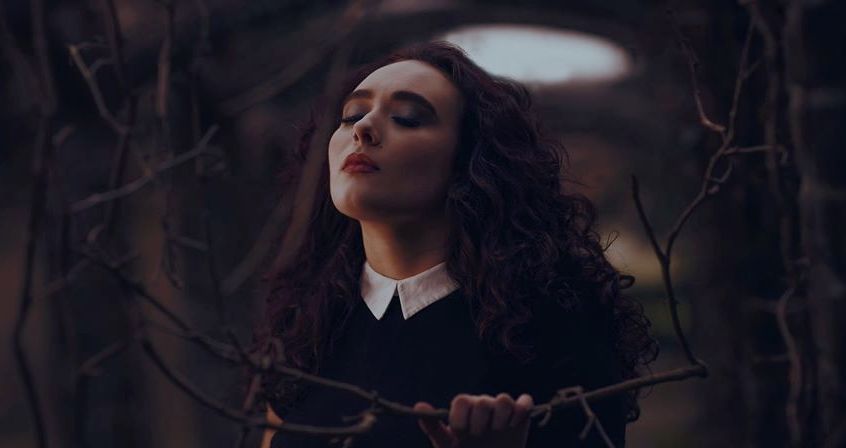 If you think all pop artists are cookie cutter creations, let me introduce you to Vaeda Black.

She's not here to look, sing, or write, like anyone other than herself, and she's been keenly aware of her uniqueness from an early age.

"I was a dinosaur kid. I wasn't a Barbie kid," the Long Island native says, "That's really the only way I can explain it."

The former "dinosaur kid" has evolved to writing and performing her own music in some of NYC's legendary indie venues – even though she's still a few years shy of being able to be served at the bar – and she recently had an audition for American Idol that left every judge impressed … and one a bit scared.




Here are eight things you should know about Vaeda Black.

Her latest single, "Drunken Tears," was inspired by her love of horror

With the opening line, "I left you alone, so I could watch you die," it's clear from the start that "Drunken Tears" is not your traditional pop song.

Black originally wrote "Drunken Tears" – the commercially released version of which was produced by Tiger Darrow – when she was a young teenager teaching herself how to play the piano, and she says her love of horror was a huge influence.

"I've just been such a big horror fan since I was a child," she explains, "I think around the time I wrote ("Drunken Tears") I was binge watching American Horror Story … also, I think as a writer it's really fun to write from different perspectives that aren't necessarily mine. It's just a different way of self-expression. It's definitely where that came from, because I don't want to murder anybody, obviously. That is not my plan."

One plan she does have is to release a video for "Drunken Tears" that will be in the style of a campy slasher movie.



She's been dealing with censorship since childhood

It should probably come as no surprise that if as a young teenager she was writing songs like "Drunken Tears" Black has experienced quite a bit of censorship over the years, but would you believe it started back in grade school, over a Christmas song?

"I wanted to perform 'Rudolph the Red-Nosed Reindeer' in the talent show" she remembers, "and they didn't let me, because it was apparently religious. So I didn't sing, and instead they were like, 'Just be in the fashion show. Wear a dress, and walk across the stage.' So I did that, which was so disappointing."

The censoring continued in high school, when Black wanted to perform her original song "Perfectly Wrong." "There's a part (in the song) where it's like, 'I was always just a notch in your belt,' and they were like, 'You can't sing that. It's inappropriate.'" Black noted there were other girls who were dancing half naked to songs filled with sexual innuendo, but she was still bounced for a single lyric.

"I'm just waiting for my audience, I guess."




Her audition for this season of American Idol was successful, but she scared Katy Perry in the process

Yes, you did see Black in a clip from this season of American Idol, as she not only auditioned, but received a Golden Ticket to Hollywood.

Her Idol story, however, had an inauspicious start.

"I go into the room, and the first thing, I introduced myself and said hello, and nobody really said hi back. It was really weird. It seemed like somebody was in a bad mood. I don't know, so I just kind of ignored it. I sang 'Drunken Tears,' and it was hit or miss … it was a miss. Katy Perry, after I finished singing, she goes, 'You're creepy,' and I was like, I don't know what to say to that, so I was like, 'OK … thank you.'"

After that exchange, Black performed a second song, Amy Winehouse's "You Know I'm No Good." "They liked that, so I got three 'yes' (votes). I was very surprised."

Even as a kid first impressions weren't her forte

"When I first moved to Centerport I was such a weird kid," Black remembers, "I was in 4th grade, that's when I started school in this area, and I thought a great way to make friends would be to walk up to them and be like, 'You want to hear a scary story?' I think I scared the crap out of everybody that I met. Everyone thought I was super weird, and I was, I'm owning that, but I guess the people who respected that about me stuck around."



She gave college the old college try, but it wasn't for her

Black initially had high hopes for her college experience when she started classes at LIU Brooklyn this past fall. "You think – you're in Brooklyn, you're gonna be going to live music all the time, and be surrounded by crazy people."

In reality, things went much differently.

"When I got to college I felt really lost with my music, just because I wasn't feeling really creative in my program. It was an adjustment period for me, because I thought I was going to thrive, but I really did not. A lot of sad poetry came out of that time."

That being said, Black found a silver lining – "It made me realize this is really what I want to do."




Her parents had a strong influence on her musical taste

With a father who loves funk, Motown, and classic rock, and a mother who has a strong appreciation of '80s music, Black grew up in a very musical household. This is something she credits as influencing her interest in discovering new music, and being experimental with her own work.

Because of this …

She now has an influence on her parents' musical taste

With Black diving into an array of musical genres, she's found influence can be a two-way street, as now her parents are becoming fans of some her favorite artists.

"I got them into Donna Missal," she says, "They got tickets for me and my friends, and they were like, 'We're gonna come, too. We really like her.' I was like, OK, so we all went. Bishop Briggs, Twenty One Pilots … I recently got my family into King Princess, too, so they want to go see her."

Her plans for the year include A LOT of new music

"I have a goal of putting out a song every other month, because I want to start putting out music more consistently, and I definitely want to get a band back together. (I just want to be) getting into a routine of constantly making music, because I feel like that is what makes me happy, and that is what I want to do."




For more Vaeda Black, check out vaedablack.com, and follow her on Facebook, Twitter, and Instagram.



Labels: 8 Things, Music Interviews
posted by Adam Bernard @ 7:00 AM

NYC Scene Report – GIRL SKIN, THICK, & WYLDLIFE
Wednesday, March 25, 2020

This week's NYC Scene Report features folk-rock collective GIRL SKIN promising "Forever & Always," punk rock trio THICK getting bummed out, and rockers WYLDLIFE playing "Kiss and Tell."

* Brooklyn-based folk-rock collective GIRL SKIN will be releasing their debut album, Shade is on the other side, on April 17th, the first single off of which is "Forever & Always." A mixture of folk-rock and chamber pop, the song is beautifully melodic first taste of the project.

GIRL SKIN frontman Sid Simons discussed Shade is on the other side in a statement, saying, "I wanted these songs to give listeners a layered experience. There's the first intuitive reaction, which I wanted to be joyful and optimistic, but then, as they listened further, other emotions would come to the fore – darker, more complex emotions that give the songs breadth and depth."

Simons added, "I'm excited by the different interpretations people are having to the same song, some feeling the darker shades, others feeling the lighter ones."

Check out the video for "Forever & Always," and enjoy some of GIRL SKIN's Shade.




* Brooklyn DIY punk rockers THICK were supposed to be hitting the road for a tour from April 11th through May 7th. The coronavirus, however, has forced them to postpone the shows, which is certainly a bummer. With that in mind, I guess it's apropos that the band's latest single is "Bumming Me Out."

"Bumming Me Out," which is off THICK's recently released debut album, 5 Years Behind, is all about feeling powerless. The video for it, however, goes a non-literal route.

Discussing the clip in a statement, the band said, "It's one of our more vulnerable songs lyrically, so it was important to inject the video with some playfulness. We collaborated on the concept with (director) Nic Henry. He had wanted to introduce the 'Chill Reaper' character for a while, so we worked him into the slumber party story, as the night gets weirder and weirder. We constructed the set in Nikki's bedroom as a throwback to our own bedrooms growing up, so there's also a sense of nostalgia throughout."

Click play, and get weird with THICK.




* NYC rockers WYLDLIFE will be releasing their fourth album, Year Of The Snake, on April 17th via Wicked Cool Records, but they're up for some "Kiss and Tell" right now.

"Kiss and Tell" is the second single off Year Of The Snake, and frontman Dave Feldman discussed the inspiration for the song in a statement, saying, "After listening to Definitely Maybe for more times than we can count, Sam (Allen) and I wanted to make a song that was tough and angry, but still confident and cool. The lyric 'I'd rather be ignored than be adored' was a riff on another favorite Manchester band, The Stone Roses. Obviously, we as a band want to be celebrated and have an impact on people's lives, but most times I just want to be left the fuck alone. WYLDLIFE tends to have a larger than life personality, but most people don't actually know any thing about us. I've said 'good to see you' to more people I don't know than I'm comfortable with."

With a sound that transcends eras, "Kiss and Tell" is pure rock n roll, and that's a beautiful thing.




For more of the best of NYC's indie music scene, come back next Wednesday, and check out the archives for previous columns.



Labels: NYC Scene Report
posted by Adam Bernard @ 7:00 AM

Why The Fate of Indie Music Venues Should Matter to Everyone, & How We Can Help
Tuesday, March 24, 2020

VISTA at Arlene's Grocery


Since the coronavirus hit the U.S., and social distancing and isolation began, many businesses have been forced to temporarily close their doors, and indie music venues – with their typical crowds of anywhere from 50 to 200 people – were among the first of these closures.

What some people may not realize is every night that indie music venues have their doors closed, and no one on stage, has a huge effect on the music world as a whole.

You may be thinking, "How can the closing of these venues have an affect on anything other than indie music?"

Point blank – Lady Gaga doesn't exist if Stefani Germanotta doesn't have The Bitter End.




Musicians, however, are just one aspect of a venue, as indie music venues are more than simply a place to see a show, they're small businesses, small businesses made up of very passionate people.

"What the general public doesn't see," explains Dennis Allen Jr., backline manager for All Tech Sound and Production Services Group, "is the people behind the venue."

We're On Each Other's Team

Mark Woodbridge, talent buyer for Arlene's Grocery in NYC, says that when it comes to the venue he works for, the team is a large one. "Bartenders, bar-backs, GM, owner, talent buyer, production manager, social media manager, sound engineer, and security – altogether the staff is around 20+ people."

Sadly, he says, "Of that, the only jobs that remain from this closure are two – GM, and talent buyer."

According to Woodbridge, the numbers are grim all around. "There are many venues in Manhattan having to cut upwards of 90-95% of their staff during this time."



While most of the people who've lost their jobs should have those jobs waiting for them when doors eventually reopen – or, in the case of some venues, if doors reopen – there's little they can do at the moment for money.

Garrick Perry (aka Force), manager and booking agent for Bishop's Lounge in Northampton, MA explains, "The fact that many people on the indie side of the industry are contract workers is a real cause for concern … because those are the exact workers who don't have any real financial recourse."

If the old saying that "money makes the world go round" is true, for many in the music industry the world has come to a screeching halt.

A Hazy Future

Even with forced closures only in their second week, William Vega, owner and manager of The Acoustic in Bridgeport, CT says his level of concern regarding the future of many venues is already quite high. "It's a really tough industry," he says, "we've been here for 20 years, which is almost unheard of, let alone for a club our size. This epidemic could put many venues, studios, bands, etc., out of business."

Vega continued, adding, "Small independently run businesses like ours really rely on the steady flow of funds to pay bills like rent/utilities/insurance/inventory/patrol, and when that suddenly stops like it has, all of the sudden bills that are rolling in stack on top of the last ones and very quickly it puts us in a tough spot."



Audio Jane at The Acoustic (with Chaser Eight's drums)


Woodbridge shares this concern, saying, "The local scene could be wiped away, and bands will break up, if this virus wraps us all up for many more months on end. Financially, bands who are touring regularly have a lot of overhead to cover – van, insurance, merch, etc. – that they are sitting on while they aren't able to be touring."

Perry adds that not only is he, "quite nervous that many small indie clubs will not make it out the other side of this," he says that even the ones that do open their doors again could face an uphill climb upon reopening. "I worry that even when clubs open, and music events begin happening again, there will be a number of people who are averse to gathering in large groups for quite some time."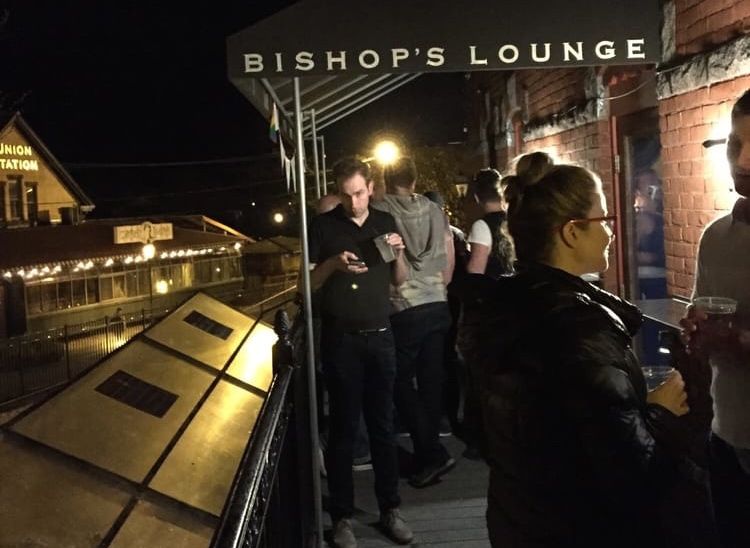 Bad Timing

It's never a good time for a worldwide pandemic, but for the music industry the timing of the spread of the coronavirus couldn't have possibly been worse.

Perry explains the especially huge negative impact, saying, "I believe one of the things people don't really understand is how important this part of the music season is for the industry. We were just coming out of the slowest time for musicians and clubs because of New Year's resolutions to spend less, lack of funds after the holidays, the weather – especially in New England – and other factors. Spring into summer is when festivals normally start up and the real touring kicks into gear … While it might seem easy to reschedule a show, it is much more complicated to juggle schedules and move these events, so many of these festivals and gatherings just won't happen this year, and that revenue cannot be replaced."

Finding A Way For Some Shows To Go On

During this confusing time, venues and artists share a common ideology – the show must go on … somehow.

While festivals can't be re-booked, artists are live-streaming shows from their living rooms, and in the case of The Acoustic, this past Saturday Vega had a closed door, empty venue show, featuring The Breakfast.

"We are working on bringing some shows to the people since they can't come to us," he explains, adding, "if people would like to contribute via Venmo or PayPal, they can."




Perry loves seeing artists and venues embracing this idea, saying, "People are really pushing the envelope on 'live' streaming options, and a ton of great content is being created. I think the best case is venues and artists learn as much as they can, and begin to incorporate some of these streaming options more seamlessly once venues reopen."

What Fans Can Do To Help

When it comes to helping your favorite indie music venues survive, Woodbridge says, "Music fans can support most venues right now by donating – they've all posted about it – or even buying merch from the venue, or buying a gift card."

Allen adds, "Something that concert ticket buyers can do is instead of calling and asking for a refund for tickets, donate the money back to the venue. This will help more than you can imagine."



Merch and beer at The Acoustic


If you're looking for more ways to help, Perry says, "There are a number of nonprofits and Emergency Assistance Programs popping up to provide relief. I've seen some dedicated to bartenders, musicians, and other industry workers" (Billboard has a continually updated list of these programs).

He adds, "Many folks who work in the industry are artists in their own right … For instance, I not only run Bishop's Lounge, but I regularly perform in two regional bands –  The Alchemystics, and The Problemaddicts – and most of my staff also perform in local bands. We've all been working on ways to stream, collaborate and generate funds during these times of separation. I suggest you check in with your favorite bars and staff and see what is the best way to help … the occasional few bucks from Venmo or PayPal can go a long way."

When Normalcy Returns

Here's the good news – at some point in the near future we will be free to congregate again, and life will get back to something that resembles normal. When that time comes, Perry hopes all of the isolation everyone has endured will inspire folks to remember the joys of going out.

"I think we need to get back to the times when going out to shows was more of an event. With our constant access to streaming albums, social media, and binge worthy (television) shows, the act of going out to the club has been diminishing for years. Hopefully once all the social distancing is done we can get back to coming together as a community."

How can we accomplish this? Perry has some ideas – "Plan reunions with your friends. Go and see that band you haven't seen in a few years because things have been hectic. Take a chance and see a band you've never seen before."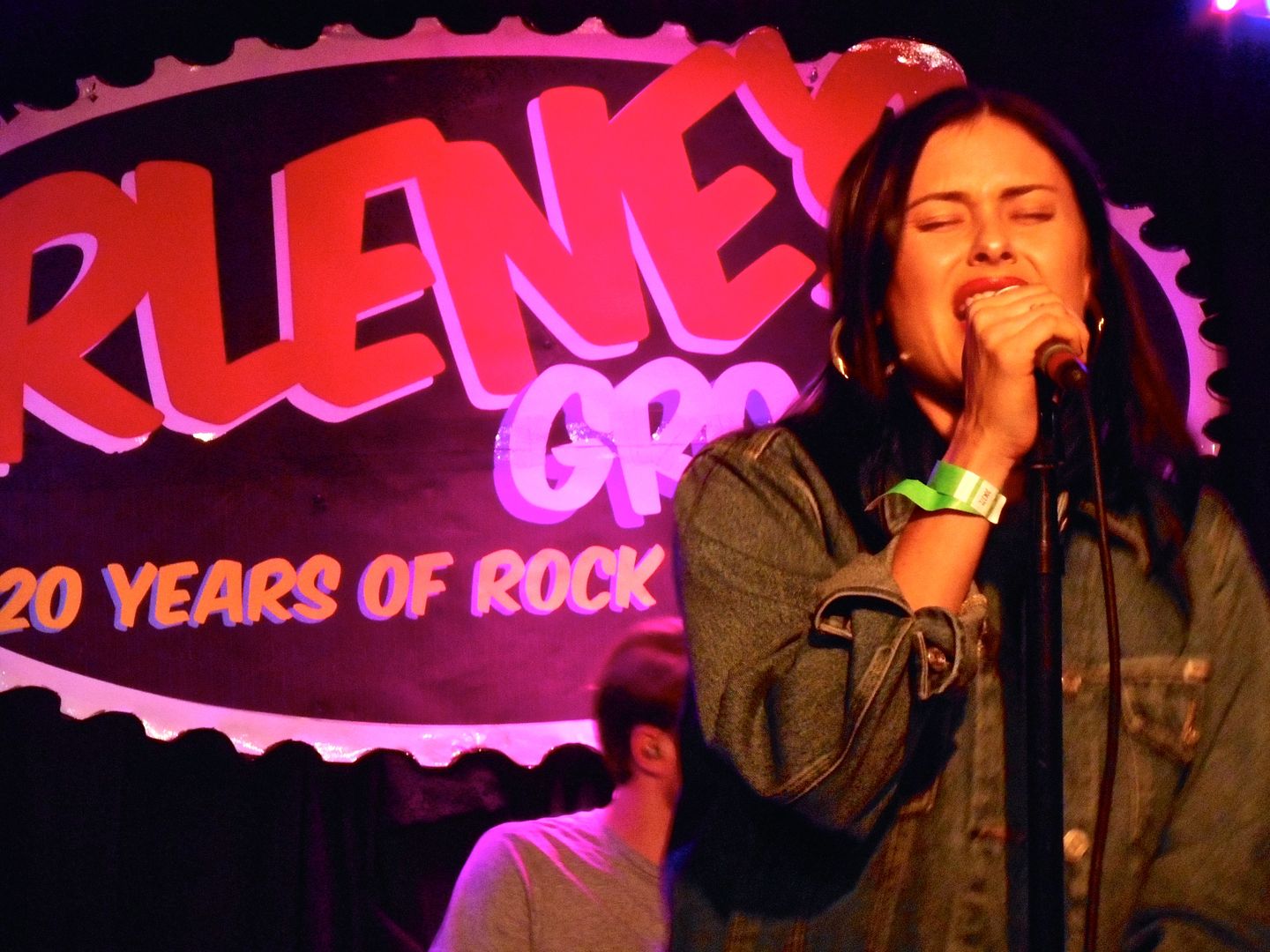 Alexandra Amor of Young Thieves at Arlene's Grocery


Once you're at a show, Allen recommends supporting in any way possible, saying, "Tip better than you ever have, buy the t-shirt, buy the band's merch." Perhaps most importantly, however, he says, "Bring new people to your favorite spots. It's all about getting everyone back together and helping those who are there in support."

Perry adds there's one more thing we can do for the venue's staff, the passionate people who form like Voltron to make everything happen, "Tell folks working these shows how much you appreciate them. Everyone from security to the stage could definitely use a verbal high five after these dark days."

Summing up the ultimate goal for post-coronavirus nightlife, Vega says, "Hopefully the public will be ready to PARTY!"



Labels: Music Commentary
posted by Adam Bernard @ 7:00 AM

Follow
Subscribe to the
Weekly Email