Pop Shots – Showing Up In Unexpected Places
Monday, February 08, 2016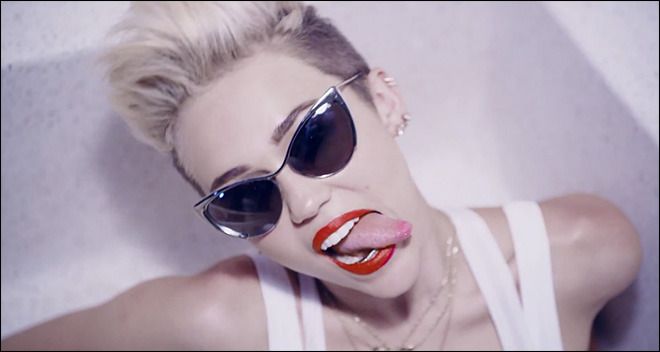 Welcome to your weekly dose of pop world musings. Covering all things pop culture, this week Pop Shots is hitting you with thoughts on everything from Miley being a mentor, to Elton John performing at a train station, to Christina Milian being the latest addition to a TV musical, and since it's Pop Shots you know everything is seasoned with a little bit of attitude.

* Miley Cyrus will be an advisor on The Voice for the show's upcoming tenth season. I'm now expecting this season to involve a bunch of singers partaking in rampant nudity, and licking everything in site. Actually, now that I've written that, The Voice might have my attention again.

* Taylor Swift has announced a partnership with Glu Mobile to develop her own mobile game. If this turns out to be a game based on her video for "Bad Blood," count me in!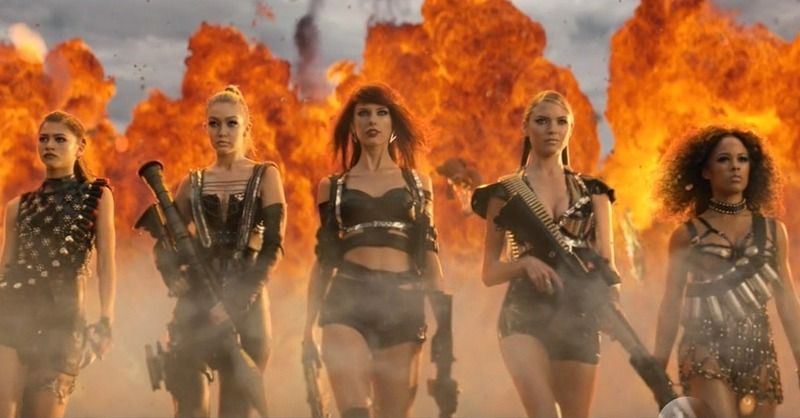 * Much like Zayn Malik, Harry Styles might be thinking of a solo career, having officially split from his longtime management team, Modest Management, and signing with CAA's Jeffrey Azoff. One Direction fans shouldn't worry too much about this hiatus from the group, though, as it won't be long before these guys figure out why Simon Cowell made them a group.

* Kesha won the first two rounds of what looks to be a 12 round fight with Dr. Luke, as a New York judge ruled to dismiss Dr. Luke's lawsuits against Kesha's mom, and Kesha's manager. Dr. Luke had alleged Kesha's mom was trying to extort him, and had forced Kesha to break her contract with his label, while his beef with Kesha's manager, Jack Rovner, was that he felt Rovner was jealous of him, and was trying to gain more money, and control, over Kesha's career. The entire situation stems from Kesha's 2014 lawsuit alleging Dr. Luke had sexually assaulted her. Up next is a court date later this month to determine if she can release music outside of Dr. Luke's company. Here's hoping she wins, because it would be a shame if her career were to "Die Young."




* During the evening commute one night last week, Elton John sat down at one of the pianos open to the public in London's St. Pancras station and gave everyone a free concert. In London that creates a crowd, in NYC 95% of the people would've thought, "Decent Elton John impersonator," and a few would have thrown him some spare change.

* Maple Leif Garrett (aka Justin Bieber) also gave an impromptu concert, of sorts, last week, jumping on stage at the Hollywood club 1 OAK to give an unannounced performance that also included an appearance from Tyga. Does it surprise anyone that Tyga's hanging out with a guy known for attracting teenage girls? It's almost as if he isn't even trying to hide it anymore.



* In more Maple Leif Garrett news, apparently Justin Bieber has a "spiritual advisor," and that advisor, pastor Judah Smith, has now scored an agent. Management 360 has signed the pastor, who has reportedly become a hot commodity among Hollywood's spiritual young folks. After hearing this news the Church of Scientology probably fired their publicists... or sent them to an underground dungeon for re-training.

* Christina Milian has been added to the cast of Fox's upcoming production of The Rocky Horror Picture Show, joining Laverne Cox, Victoria Justice, Ryan McCartan, Adam Lambert, Reeve Carney, Staz Nair, Annaleigh Ashford, and Rocky Horror original Tim Curry. As someone who loves the original, I just want Meat Loaf to bust in on a motorcycle, mid-broadcast, and scares the bejesus out of everyone.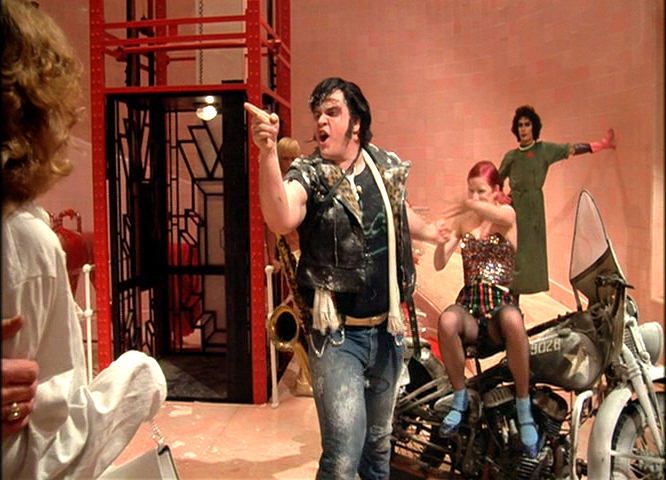 * Lady Gaga will be performing a tribute to David Bowie at the Grammys. The lineage of creativity, and general weirdness, there makes this booking damned near perfect. That said, with the number of musicians who have been dying, there's a chance the Grammys could just be a three hour "in memoriam" with the occasional award worked in.

* Finally, I had a "whoa" moment last week when I was sent the video for ARO's "Cocaine Style." She's the Osbourne daughter who wasn't on the reality show, and with "Cocaine Style" she's released one of the first stop-everything-and-pay-attention songs of the year. Slightly reminiscent of The Cardigans during their Gran Turismo years, "Cocaine Style" is equal parts melancholy and beauty (melancholy topic, and production, beautiful vocals). Here's hoping we hear more from ARO soon!




And with that, my time is up for the week, but I'll be back next week with more shots on all things pop.



Labels: Pop Shots
posted by Adam Bernard @ 7:00 AM

Vid Pick: brokeMC w/ Swordplay & Ceschi - Leviathan
Friday, February 05, 2016

Late in 2015 brokeMC released a guest-laden mixtape titled #DEADBEATSmixtape. The latest single off of the project is "Leviathan," featuring Swordplay, and Ceschi, and now there's a trippy video to go with it that is equal parts artsy and mind-bending.

Artsy and mind-bending are also both good ways to describe the music of brokeMC, who never fails to impress, and constantly pushes hip-hop's boundaries. Check out "Leviathan" and hear, and see, what I mean. If you want to hear more, the full mixtape is available on bandcamp, and limited edition cassette.



Labels: Vid Picks
posted by Adam Bernard @ 7:00 AM

Six Things All Indie Hip-Hop Artists Must Do for Their Live Show
Thursday, February 04, 2016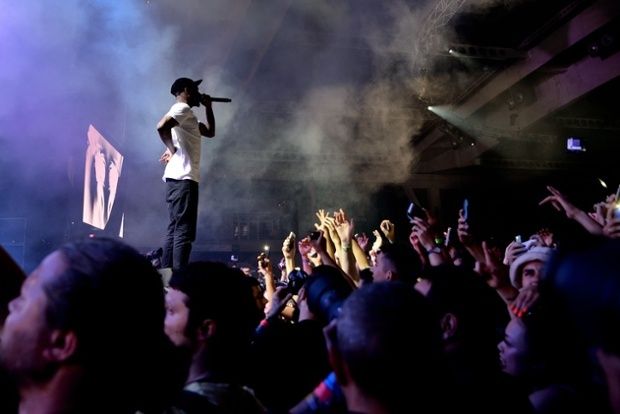 If you throw a rock out of your window, there's a good chance you'll hit someone who claims to be a hip-hop artist. In such a crowded genre, one of the best ways to make a name for yourself is by having a memorable live show. But what actually makes for a memorable live show? Follow these six steps, and you'll be well on your way.

Read the full column at Sonicbids.com.



Labels: Music Commentary
posted by Adam Bernard @ 7:00 AM

NYC Scene Report – Ginette Claudette, Shinobi Ninja, & more
Wednesday, February 03, 2016

This week's NYC Scene Report features new R&B from Ginette Claudette, blistering hip-rock-soul from Shinobi Ninja, a haunting, smoothed out, song from Stray Echo, and the latest from folk singer-songwriter Nick Nace.

* NYC-based R&B artist Ginette Claudette is only in her early 20s, but she's already experienced the full extent of the music industry roller coaster. The daughter of a Latin pop star in the Dominican Republic, whom she is named after, Claudette landed a recording contract with Universal Motown Records in 2010, only to part ways with them before releasing her debut EP, Everything's Coming Up Roses, in 2012.

Claudette followed up the EP with her first full length album, Tainted Emotions, in 2014, and this past December released an EP titled All The Way Back. The latest single off of All The Way Back is "Time." It's a smoothed out modern R&B song that can fit into both R&B, and pop, playlists.

Click play, and give Ginette Claudette a few minutes of your "Time." I think you'll find her radio ready, and on par with the young R&B singers making waves today.




* You'd be hard pressed to find a harder working band than Shinobi Ninja. Every time I turn around the Brooklyn based hip-rock-soul collective has another new single, video, or project, coming out.

For those who are uninitiated, Shinobi Ninja has created a sound that aims to inspire crazy amounts of emotion, and with their latest single, "Bang Bang," they do just that. The blistering punk rock, and metal, influenced song was built for mosh pits, and head banging. Of course, with a name like "Bang Bang" one should expect the latter!

"Bang Bang" is off of Shinobi Ninja's maxi-single, FunBang, and is available as a free download. Bang along with the video below.

Side note: I will take no responsibility for any damage you may cause to your desk. I'm not saying you may get so hyped you'll smash a corner off of it, but I'm also NOT not saying that.




* Slowing things down a bit, up next is "Nu Erotic Ghost." No, that isn't the title of a Ghost Hunters show gone NC-17, it's the latest single from Brooklyn-based artist Stray Echo.

"Nu Erotic Ghost" was reportedly recorded in late night studio sessions, and started out as a ballad before turning into the smoothed out song that ended up being released. Speaking of its release, the song is off of Stray Echo's self-titled maxi-single, which came out in November of last year, and features two other tracks.

After listening to "Nu Erotic Ghost," I've come to the realization that not all ghosts are scary, and the smooth erotic kind can really set the mood. Give it a spin, and enjoy a momentary haunting.




* You may remember that back in December I posted indie folk singer-songwriter Nick Nace's first solo EP, Avenue A & Heartbreak. The EP came after over a decade as one half of the indie folk duo A Brief View of the Hudson, and was inspired by Nace's desire to create something simple, direct, and from the heart.

"She May Be Insane (But I Love Her Like Crazy)" is the latest single off of Avenue A & Heartbreak, and Nace, along with director Victor Varando, and art director Amber Nigro, have created a heck of a video for the song. There are paper puppets, poisonings, and plenty of peril, all with Nace's "thrift store Leonard Cohen" vocals, as one of his friends once described his singing style, painting the picture.

Check out the clip. I'm absolutely sure you haven't seen anything like it before.




For more of the best of NYC's indie music scene, come back next Wednesday, and check out the archives for previous columns.



Labels: NYC Scene Report
posted by Adam Bernard @ 7:00 AM

The Drunk Train – Episode #5: CookBook & Stef Lang
Tuesday, February 02, 2016

Welcome to episode number five of The Drunk Train!

My guests are Los Angeles based hip-hop artist CookBook, and NYC, by way of Canada, pop singer-songwriter Stef Lang.

CookBook, who is a founding member of the hip-hop supergroup LA Symphony, and has his own podcast named Really Tho?!? w/ CookBook, discusses everything from Christian hip-hop groupies, to predictions for The Walking Dead, while Stef talks about becoming a true New Yorker, drunken duet partners, and a whole lot more.

Hear the podcast at RapReviews.com.



Labels: Podcasts, The Drunk Train
posted by Adam Bernard @ 7:00 AM

Pop Shots – Missing The Mark
Monday, February 01, 2016

Welcome to your weekly dose of pop world musings. Covering all things pop culture, this week Pop Shots is hitting you with thoughts on everything from Rihanna releasing an album some may have missed, to Adele missing out on an opportunity to work with Phil Collins, to Zayn Malik claiming to not miss One Direction one bit, and since it's Pop Shots you know everything is seasoned with a little bit of attitude.

* Rihanna released her eighth studio album, titled Anti, exclusively on TIDAL, the music streaming service you totally forgot about, don't have a subscription to, and used all of once during its free trial. Her releasing an album exclusively on TIDAL is like me writing a blog post and posting it on a tree in the middle of the woods. A tree that, if you somehow found it, I'd charge admission for the right to see it.

* StubHub has become an official sponsor of Jennifer Lopez's Las Vegas residency. I'm not entirely sure how this will work, but I hope the ticket scalping service won't be the only way people will be able to get into the show. This really makes me miss the good ol' days of seeing a few shady guys standing outside a venue subtly whispering, "Need tickets?"



* Last week was quite the busy one for Kanye West. Yeezus announced his next album, Swish, would be the greatest album of all-time, immediately changed the album's name to Waves, got into a Twitter beef with Wiz Khalifa, and then had to deal with Amber Rose jumping in and talking about his sexual proclivities. The real winner of the entire thing was the internet, and the real loser was anyone who spent more than five minutes thinking about it.

* In an interview with Billboard, Phil Collins revealed he was nearly in the liner notes of Adele's 25. "She sent me a piece of music that I began working on, but then she was very difficult to find," he told the music magazine, "She had a kid. All this (personal) stuff was happening to her, unbeknownst to me. I sent her an email asking, 'Am I waiting for you, or are you waiting for me?' I found out she's a bit of a ghost. Ryan Tedder told me that. You may not hear from her for a while. So nothing came of it." Don't worry, Phil, if "Hello" has taught us anything, it's that Adele will realize her mistake, and bombard you with voicemails for years to come.

* The first ever Electronic Music Awards & Foundation show has been announced, and will air as an hour-long special on April 23rd at 8pm on Fox. I'm expecting the awards to be in the shape of glow sticks, or giant pacifiers.



* Songwriter Kara DioGuardi, who you probably don't remember from her time as a judge on American Idol, has signed with Warner/Chappell Music. She currently has collaborations lined up with Clairity, Kelsea Ballerini, Brooke Eden, and Becky Hill. Is it just me, or does that last artist sound like she's a long lost character from King of the Hill? If we're just making up artists based on cartoon characters, I'd like to announce I'm working with Gosalyn Mallard (if you don't remember Darkwing Duck, you might believe that's the actual name a singer-songwriter).

* In one of the strangest casting decisions in recent memory, Joseph Fiennes will play Michael Jackson in a one-off British TV comedy that will chronicle the supposed road trip MJ took with Elizabeth Taylor and Marlon Brando following the 9/11 terror attacks. With casting like that it's only a matter of time before we see Jackie Chan starring in a Taylor Swift biopic.

* Professional douchebag Martin Shkreli released a diss video aimed at Ghostface Killah, and told Vice his plan for the one of a kind Wu-Tang album he purchased "vacillates between wanting to destroy the record, and dreaming of installing it in some remote place so that people have to make a spiritual quest to listen." If Shkreli is going to take a trip to a remote place, I say we get him drunk, and pull a Cask of Amontillado.



* In an interview with Zane Lowe, Zayn Malik (we have Zane on Zayne action here!) discussed why he left One Direction, saying, "I think I always kind of wanted to go. From like the first year, really, I never really wanted to be there in the band." My guess is, somewhere along the line all the gorgeous women throwing themselves at him made the whole experience palatable.

* Finally, Tonight Alive has a new album coming out in March, and while they've been one of my favorite pop-punk bands for a number of years, their latest single, "Drive," is wholly on the pop side of things. I will never fault a band for trying something different, but it's gonna take a few listens for me to get used to this one. The last time I saw Tonight Alive the theme of the night was blistering guitars, and crowd surfing. This is definitely more Top 40 radio.




And with that, my time is up for the week, but I'll be back next week with more shots on all things pop.



Labels: Pop Shots
posted by Adam Bernard @ 7:00 AM