NYC Scene Report – The Dig, BONOMO, & more
Wednesday, February 22, 2017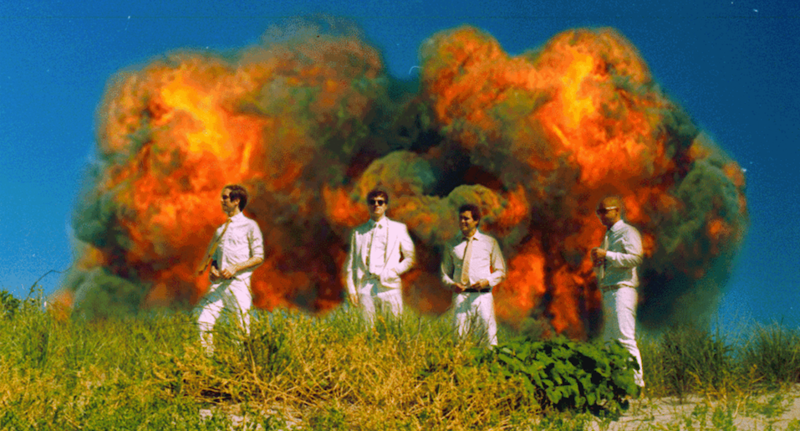 This week's NYC Scene Report features some "Simple Love" from indie rockers The Dig, a portrait filled clip from alternative folk duo BONOMO, multicultural hip-hop from Bohan Phoenix, and indie pop from Retail Space.

* NYC-based indie rockers The Dig released their latest album, Bloodshot Tokyo, earlier this month, and according to the band it's the result of a new ideology in songwriting for the group.

Guitarist/keyboardist Erick Eiser explains, "In the past I think we've tried to create a mindset of writing 'for The Dig' so as to create something cohesive. This time I think we really freed ourselves from that, and just wrote."

Singer/bassist Emile Mosseri adds, "We all grew up playing in different bands together since we were little kids, and have toured with, and were inspired by, all kinds of different bands for years. We did all this together, and I feel like writing this record was the sum of all those years. It's the most wide spanning, stylistically, and colorful, of our records, and also sounds the most like us."

Check out The Dig's video for "Simple Love" to hear the band's colorful indie rock sound.




* Sometimes the most authentic beauty can be found in simplicity. Take, for example, alternative folk duo BONOMO's video for their single "Water."

The clip was conceived, and shot, by photographer Marian Sell, and consists of a series of black and white video portraits of over 150 different NYC residents.

The video is the latest in a series of impressive accomplishments for BONOMO, who are still relatively new on the scene, having formed in 2015. Since their inception they've earned first place at the CASC songwriting competition, placed in the top five at the Indie International Songwriting Competition, and performed at Lincoln Center.

BONOMO's debut album, Phases, was released just last week. Dive into "Water," and enjoy life in the deep end with this talented duo.




* Hailing from straight outta China, but now residing in Brooklyn, is hip-hop artist Bohan Phoenix.

Having immigrated to the US at the age of 11 without being able to speak a word of English, Bohan learned the language, in part, by rapping along to every hip-hop song he listened to.

Now pursuing his own hip-hop career both in the US, and China, Bohan released his latest EP, JALA, earlier this year.

Bohan explains the EP, and the concept behind the project, saying, "I am trying to export my Eastern culture to the West, just as I was 'exported' here years ago. I believe that the exporting and exchanging of culture will be the key to a better future, because it opens up a lane for communication outside of politics. With (the) JALA EP, that's exactly what I wanted to do – open communication. That's why, unlike my previous project, FOREIGN, JALA is no longer just Asian producers. I'm intentionally mixing Western and Eastern producers, sounds, languages, slang, motifs and foods ... everything you can think of! To me, this is what the future looks like."

This also might very well be what the future of hip-hop sounds like. Check out the video for the title track of JALA, and hear for yourself.




* Earlier this month, Brooklyn-based indie-pop duo Retail Space released their amazingly titled sophomore album, You Can Catch A Lobster With Eggs But Not Egg Salad, the latest single off of which is "Tide Tables."

The band's Isabelle Burnet explains the inspiration she and Jacob Rosse had for the song, saying, "We wrote this song a couple months after we had quit our jobs to pursue Retail Space. During that time everyone we knew kept questioning what we were doing, how we were going to do it, how we were going to make money from it, etc. We didn't have any answers for them. We weren't exactly sure of the plan ourselves, but we knew we couldn't work our old jobs any longer, so many of the lyrics draw upon those experiences."

Give the song a spin, as this is one "Tide" where you're going to love catching the waves.




For more of the best of NYC's indie music scene, come back next Wednesday, and check out the archives for previous columns.



Labels: NYC Scene Report
posted by Adam Bernard @ 7:00 AM

Pop Shots – #400
Monday, February 20, 2017

Welcome to your 400th weekly dose of pop world musings! Covering all things pop culture, this week's landmark edition of Pop Shots is hitting you with thoughts on everything from Sia's interesting request of Kanye West, to Guns N' Roses' announcer making an epic mistake, to Maroon 5 giving fans the ability to star in the band's latest video, and since this is Pop Shots you know everything is seasoned with a little bit of attitude.

* This past week Sia tweeted to Kanye West, asking him to go "fur free." There's no word on how Sia became aware Kim Kardashian's waxing habits, or lack thereof.

* Maple Leif Garrett (aka Justin Bieber) had a police report filed against him this past week by a 34 year old Las Vegas man who claims Bieber assaulted him in Cleveland eight months ago. In the report, the man claims Bieber, and possibly a bodyguard, punched him, and that he wrestled the frail pop star to the ground to restrain him. Personally, I think the entire thing should be thrown out on the grounds that it's pathetic for a 34 year old man to be getting into a fight with Justin Bieber.

* Kid Rock has become a potential Republican candidate for a Senate seat in Michigan. "Senator Kid Rock" would certainly pave the way nicely for "State Representative Shifty Shellshock."



* According to Lars Ulrich, James Hetfield was "livid" over the technical error that left the Metallica singer inaudible for the first half of the band's Grammy performance with Lady Gaga. On the flip side, many felt it was the best Hetfield has sounded in years.

* Carlos Santana became the latest person to feel the wrath of the Bey-hive after he dared to say Adele deserved the Grammy she beat out Beyonce for. In an interview, he defended Adele's win, saying Beyonce isn't really a "singer-singer," but more a music model. After being attacked by the usual gang of over-reactors, and Beyonce worshippers, he issued an apology. The good news for Santana is he still has more musical talent than Beyonce and Adele COMBINED.

* Guns N' Roses heard a chorus of boos at their concert in Melbourne last week. The reaction had nothing to do with their music, rather it was because their longtime instrument tech, and announcer, McBob, shouted "Sydney!" to the crowd. Sounds like someone needs to learn a lesson from Spinal Tap.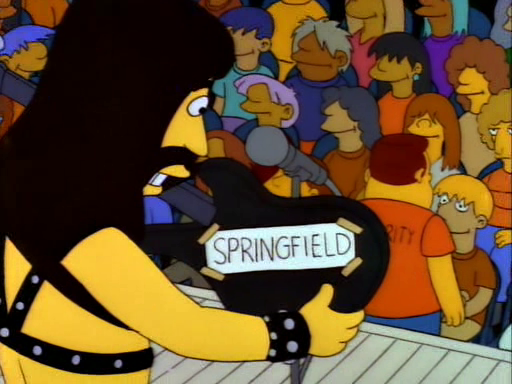 * In the most disgusting story of the week, TMZ reports a scammer pretending to be Ed Sheeran's manager contacted the The Giving Back Fund, promising the charity a performance in exchange for four tickets to the Super Bowl. After accepting the tickets, which he scalped, he completely disappeared. Being that this is Super Bowl related, we can assume the scammer was a member of the Atlanta Falcons defense, who, after the third quarter, also completely disappeared.

* Maroon 5, and two-year-old Boston-based company Vivoom, have teamed up to allow fans to be in the band's video for their latest single, "Cold." Vivoom's Shared Media platform allows fans to insert themselves into the clip for up to 15 seconds, and then share the video via a dedicated website. In a related story, I was in a couple friends' student films back in college. OK, that wasn't really all that related, but this is Pop Shots #400, so I get to brag about my epic moments of fame!

* Finally, I can't think of a better way of celebrating 400 weeks of Pop Shots than with a slice of cherry pie. (Hey, remember when subtlety didn't matter? Those were the days!)




And with that, my time is up for the week, but I'll be back next week with more shots on all things pop.



Labels: Pop Shots
posted by Adam Bernard @ 7:00 AM

Vid Pick: Substantial w/ Marcus D & Precious Joubert – The Sub Way
Friday, February 17, 2017

2Pac had his "Ambitionz Az a Ridah," but DMV (that's DC, Maryland, Virginia) hip-hop artist Substantial is a "ridah" of a different variety, which he illustrates with his latest single, "The Sub Way."

On "The Sub Way," Substantial chronicles the places he's lived using public transportation as the driving (no pun intended) motif.

"I wanted to tell my story in a way I had never done before, or heard it done," he explains. "I thought the idea of using trains to share the path I took would undoubtedly be unique, and 'The Sub Way' was the perfect title for it. Plus I thought it would be cool to be able to take a subway map out and follow along while listening."

Filming the video for "The Sub Way" required quite the road trip. "I basically planned to hit up every stop I mentioned by either driving there, or riding the train, and bringing the crew with me to capture it," he says of the clip, "NYC was a little more challenging because I had to shoot it myself."

The result is a beautifully paced video that gives a glimpse, both lyrically, and visually, into Substantial's history.

Although the song has a theme of public transportation, Substantial says a metro service hasn't offered him any free rides, jokingly adding, "I figure we'd come out of this with a at least a free footlong – pause – from Subway. Come on guys, I think we've earned it!"

While Substantial still has to pay for his own subway rides, and sandwiches, "The Sub Way" has garnered attention from Ford Motor Company, and Uber. After you click play, the smooth hip-hop song will get your attention, as well.


"The Sub Way" is off of Substantial's recently released album The Past is Always Present in the Future, which is available on CD, cassette, and via download, at Bandcamp.



Labels: Vid Picks
posted by Adam Bernard @ 7:00 AM

Ten Underrated '90s Sitcoms
Thursday, February 16, 2017

The '90s were unequivocally a golden era for sitcoms. Seinfeld, Friends, Home Improvement, Roseanne, The Fresh Prince of Bel-Air and Boy Meets World are just a handful of the many shows we still think of fondly, and watch in syndication, today.

When people say sitcoms aren't as good as they used to be, the "used to be" they're referring to is the '90s.

Read the full column at Myspace.com.


posted by Adam Bernard @ 12:00 PM

NYC Scene Report – PEP, Slothrust, & more
Wednesday, February 15, 2017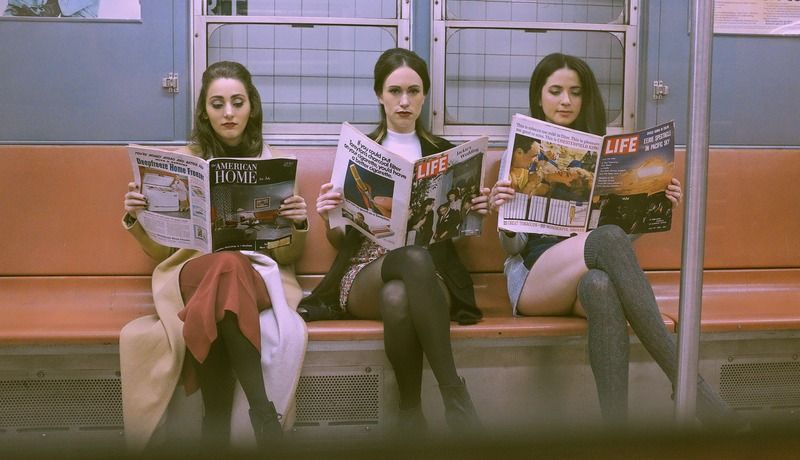 This week's NYC Scene Report features the "Nu-Wop Dreamsauce" of PEP, Slothrust's ultimately rewarding "Horseshoe Crab," post-punk indie rock from Imaginary People, and some electronic tinged soul from Josh Jacobson.

* NYC's PEP describes their music as "Nu-Wop Dreamsauce," and after just one listen, that completely made up genre may end up one of your favorite new genres of music.

"Alleviate that day-to-day stress and put a smile on your face with PEP!" states the band's bio. "Not just another musical sensation, PEP is the only one of its kind! A cunning blend of musical flavors that serve to titillate the earbuds, PEP has even been scientifically proven to heighten your most intimate moments."

Hey, who wouldn't want that!

PEP recently released the single "Get Physical," which is off of their upcoming, as of yet untitled, album. The song showcases the band's unique mix of inspirations that include '60s girl groups, and '80s pop. Give it a listen, and hear why audiences throughout the city have been loving PEP.




* If you're a music fan – which I assume you are if you're reading this column – you know one of the great joys as a listener is hearing a song build as it's being performed. While many songs stay in just one lane, and that's fine, when a band, or an artist, let's a song build, it allows us to be drawn in, and anticipate the climax, and if the song is good, when that climax happens it's ultimately rewarding.

A great example of this is Slothrust's latest single, "Horeshoe Crab." The Brooklyn-based indie rockers, who are influenced stylistically by jazz, and blues, recently released a live version of the song, and as the energy builds you'll be ready to rock out at just the right time.

Check out "Horseshoe Crab," which is off of Slothrust's 2016 album, Everything Else, and catch the band when they're on tour this March.




* Growing up, many of us had imaginary friends. Presently, if you're a fan of reverb-laden post-punk indie rock, you can have more than just one imaginary friend, as you can enjoy NYC's Imaginary People.

Imaginary People recently finished up their second full length album, October Alice, which is due out in April, and was recorded in a barn in upstate New York. There's no word on how hard any horses, chickens, or cows may have been rocking out, but my guess is those animals were the envy of all their fellow farm friends.

The latest single off of October Alice is titled "Mr. Hesitance." Give it a listen, because while they may have "imaginary" in their name, the rock of Imaginary People is real.




* We've all heard someone who's being stared at say, "Take a picture, it'll last longer!" In the case of Brooklyn-based singer, songwriter, producer, and instrumentalist Josh Jacobson, he already has some "Polaroids."

"Polaroids" is the first single off of Jacobson's forthcoming debut EP, First Light, which is due out March 31st. A blend of electronic music production, live instrumentation, and soulful vocals, the song tells a story of faded memories, lost moments, and a search for meaning.

It's our first snapshot of Jacobson's work, and it's well worth a listen.




For more of the best of NYC's indie music scene, come back next Wednesday, and check out the archives for previous columns.



Labels: NYC Scene Report
posted by Adam Bernard @ 7:00 AM