Pop Shots – A Look At The Charts... From 25 Years Ago
Monday, July 25, 2016

Welcome to your weekly dose of pop world musings. Covering all things pop culture, this week I've hopped into my time machine again, and I've set the coordinates for 25 years ago this week. On the Billboard Hot 100 there were quite a few one hit wonders, and some legendary acts who were just getting their first taste of success. Without further delay, let's get into some of that 1991 goodness! Of course, since this is Pop Shots, you know everything is seasoned with a little bit of attitude.



1. Bryan Adams – "(Everything I Do) I Do It For You"




This was one of the most ever-present songs of 1991. "(Everything I Do) I Do It For You" was played so often that, as a listener, you ended up going from hating it, to loving it, to hating it, to loving it again. A gigantic hit off of the Robin Hood: Prince of Thieves soundtrack, it's actually a good song, although I think we can all agree Robin Hood: Men in Tights was a far better Robin Hood movie. (FYI, I couldn't use the actual music video because Bryan Adams has disabled the embedding of his videos)



2. Jesus Jones – "Right Here, Right Now"




"Right Here, Right Now" was an appropriate title for Jesus Jones' monster hit, as it also defined the band's longevity. In 1991 they were here for right here, right now, and we never heard from them again. A pretty good band, while Jesus Jones' Doubt was by no means a seminal album, it's one most 90s fans still dig. (FYI, I didn't use the music video because for some reason it's not on YouTube)



3. EMF – "Unbelievable"




Another band that didn't last all that long, EMF gave us the Andrew Dice Clay sampling "Unbelievable," and then made their home in the one hit wonder hall of fame. Hey, I'm not knockin 'em, if you're gonna have one hit, "Unbelievable" is a pretty great hit to have. (Again, the actual music video isn't on YouTube, hence the live clip)



5. DJ Jazzy Jeff & The Fresh Prince – "Summertime"




The greatest song about summer ever created, 25 years later, hearing "Summertime" on the radio still marks the official start of the season. Everything from the lyrics, to the production, to the overall vibe, of this classic are 100% pure summer. For a duo that had a heck of a lot of hits, "Summertime" will always reign supreme as DJ Jazzy Jeff & The Fresh Prince's best work.



22. Seal – "Crazy"




Call me crazy, but I think this Seal guy might just have a future in music. I mean, it's not like he's gonna marry a supermodel or anything, but...



23. Boyz II Men – "Motownphilly"




Again, I might be going out on a limb here, but I think these Boyz II Men guys might be able to build off of this "Motownphilly" single and have a nice career. Solid debut, don't you think?

And with that, my time is up for the week, but I'll be back next week with more shots on all things pop.



Labels: Pop Shots
posted by Adam Bernard @ 7:00 AM

Vid Pick: Jake Lefco w/ Preachermann – No Justice
Friday, July 22, 2016

Jake Lefco may not release new music as often as some of us might like, but when he does hit us with new material, it's required listening. This is why I was excited to see he recently posted a video for a brand new song, titled "No Justice."

Produced by K.O. Beatz, and featuring Preachermann, "No Justice" sees Jake Lefco taking on the recent tragedies that have been occurring in America at an alarming rate.

I think we can all agree, "Killing unarmed kids is wrong," but there's a special power in hearing that lyric repeated multiple times. Jake Lefco knows the power of words, and he uses that power beautifully on this song, which will be featured on his upcoming album, Clarity. Click play on the video, you won't be disappointed.



Labels: Vid Picks
posted by Adam Bernard @ 7:00 AM

15 Iconic '80s Songs That Were Actually Covers
Thursday, July 21, 2016

The '80s are universally regarded as an amazing decade for music, and rightfully so. Classics from those years are still played today. Many '80s songs, however, aren't actually from the '80s, as in addition to all the synths, and drum machines, what the decade should also be known for is its embracing of unique covers.

The following 15 songs are great examples of this, as they defined the 80s, but have their roots in other eras.

Read the full column at Myspace.com.



Labels: Music Commentary, Throwback Thursday
posted by Adam Bernard @ 7:00 AM

10 Things You Should Know About Apathy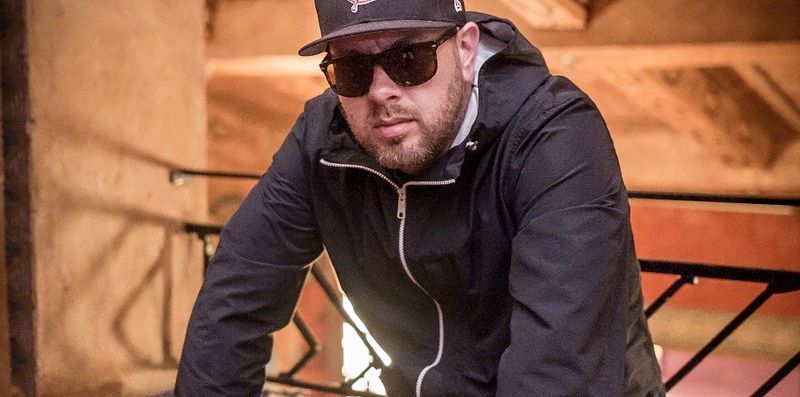 Fans of underground hip-hop have held Connecticut-based emcee Apathy in high regard for over a decade. He's toured the world numerous times, and moved crowds of over 50,000 at festivals. If you request his music at your favorite mainstream hip-hop radio station, however, you might receive some puzzled replies. Apathy address this on his latest album, Handshakes with Snakes, on the introspective song "Charlie Brown."

"I go into a lot of the dynamic of being known, and having some success, but not being like a major label, huge household name," he says of the song. "It's a funny dynamic. It's a funny position to be in."

Here are 10 other things you should know about this highly skilled emcee.

Read the full feature at Myspace.com.



Labels: Music Interviews
posted by Adam Bernard @ 6:30 AM

NYC Scene Report – HEIRSOUND, Bueno, and more
Wednesday, July 20, 2016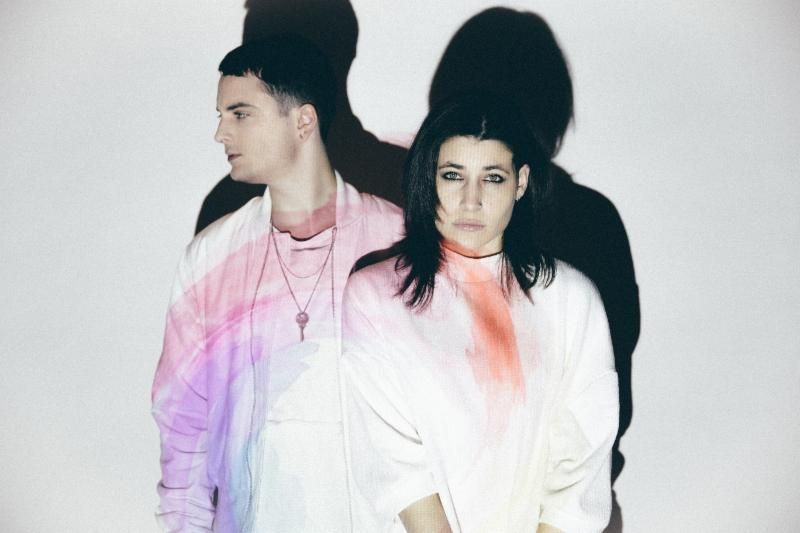 This week's NYC Scene Report features another great single from rising alt-pop-rock duo HEIRSOUND, a city-based project from indie rockers Bueno, a Tron inspired clip from Stone Cold Fox, and head-nod inducing single from hip-hop artist JohnNY U.

* I first wrote about NYC alt-pop-rock duo HEIRSOUND last month, and they're already back with another fantastic single, and video.

Their latest is "Hoods Up," which the band describes, saying, "'Hoods Up' is not about one particular incident, as it is more about describing a particular feeling. The chorus says, 'We've got our hoods up,' and it means just that. That mood where you put on a big sweatshirt, and headphones, and zone out away from everyone. The darkest song on the EP, 'Hoods Up' is lyrically sad, yet melodically beautiful, and we are both very happy with how it turned out."

The aforementioned EP "Hoods Up" is off of is Merge, which is due out August 5th, and the way HEIRSOUND keeps crankin out amazing songs, it could easily end up a column favorite.




* Staten Island indie rockers Bueno have an exceptionally cool concept for their upcoming sophomore album, Illuminate Your Room, which is due out August 19th. Musically representing decades of the NYC rock scene, the album is built around 24 hours in NYC, opening in the early morning hours, and closing late in the night.

The lead single off of Illuminate Your Room is "I Got Your Back." Bueno's Luke Chiaruttini says of the song, "'I Got Your Back' is a song about all the casual disappointments that make up daily life – being disappointed by, and disappointing, the people you love. Living up to expectations, living down to expectations, or disregarding them entirely."

Check it out. You may find Bueno to be muy bueno.




* When a Brooklyn-based indie rock band releases a video that's loosely inspired by Tron, you know darn well I'm going to feature it here in the NYC Scene Report!

The band in question is column regular Stone Cold Fox, and the video is for their latest single, "Change My Mind." "Change My Mind" is off of Stone Cold Foxes' recently released EP Tunnel Vision, and in an interview with Billboard, the video's director, Joseph Carlin, said of the clip, "The whole concept stemmed off of the album art, this image of a crystallized man in a space. It made my mind jump to pictures of nebulas, and 1980's inspired computer art, like Tron. The end result was a sort of moody, neon colored landscape of three dimensional shapes, and the band interacting with them, and vice versa, in a fun way."

You clicked play as soon as you read "loosely inspired by Tron" didn't you? It's cool, I would've done the same thing.




* A lot of folks like to receive gifts for their birthday, but Brooklyn-based emcee JohnNY U. decided to GIVE a gift in honor of his birthday in the form a free single.

The song is "Andre O'Jay," and it's a head-nodding joint produced by Tunnelno5 that's a worthy addition to anyone's summer soundtrack.

For those unfamiliar with JohnNY U., you may remember him from his previous moniker, E.Y.E.Q., or his crew, O.I.S.D.. He says of his name change, "JohnNY U., which is short for UniteUs, is the bonding of my styles and personalities. JohnNY is the balance between my 'conscious' and care free mind."

Check out that balance on "Andre O'Jay," and if you like the single, download it for free on JohnNY U.'s bandcamp page.




For more of the best of NYC's indie music scene, come back next Wednesday, and check out the archives for previous columns.



Labels: NYC Scene Report
posted by Adam Bernard @ 7:00 AM

Top Five Things to do at Warped Tour 2016
Tuesday, July 19, 2016

On July 9th, Warped Tour rolled into Jones Beach on a beautifully overcast day, and I was there from the first note played, until nearly the last band was done. If you're hitting up one of the dates on this year's tour, here are five things you should make sure you do while you're there.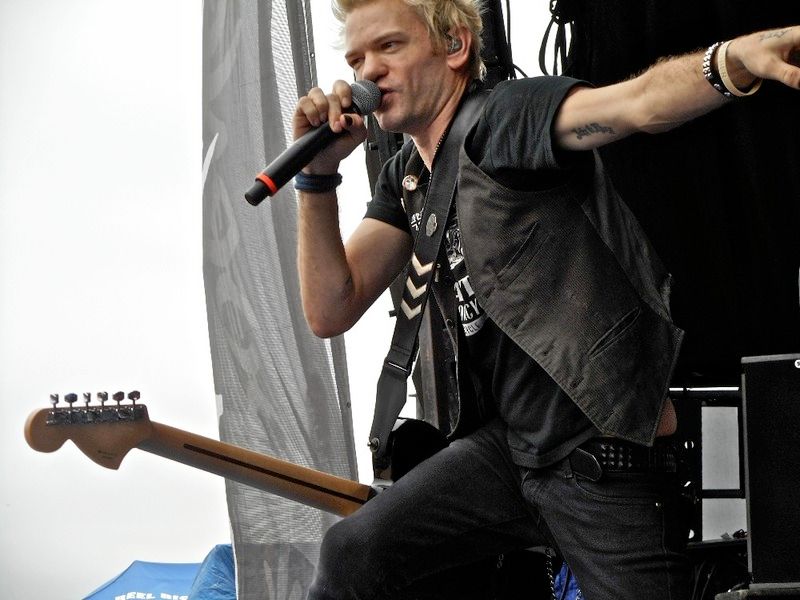 1. Visit the VFW


In this case, VFW stands for Veterans of Former Warpeds, as there are a plethora of bands on each date of Warped Tour that will take you back ten, or more, years, sparking great memories, and potentially inspiring new ones. One of this year's highlights is Sum 41.




Knowing everything Sum 41 lead singer Deryck Whibley has gone through in his personal life, including an especially tough bout with alcoholism, I legitimately wondered what his voice was going to sound like. Would this be a 90s era Aerosmith versus a 70s era Aerosmith type of situation, where the lead singer's voice sounds completely different? I'm happy to report, that was not the case, as Whibley sounds great, and Sum 41 still sound like Sum 41.

Another oldie but goodie on this year's tour is New Found Glory. During their set I witnessed a balding, silver haired, man crowd surf all the way to the front. It was a perfect illustration of how this year's Warped Tour is for multiple generations.





2. Say hi to your mother for me


Point blank, Mother Feather are a must-see band. If you're a frequent reader of this site you already know about the NYC based "pop cock rock" band, and their high energy live shows. Warped Tour was the second time I'd seen them live over the course of a month, and I'd see them again tomorrow if they were playing near me.




Lead vocalist Ann Courtney owns the stage, and with wild makeup, and eye popping moves (as seen pictured above), the band has a visual element that's just as no holds barred as their music. Make it a point to catch their set. You'll become a fan within minutes.





3. Welcome an interruption


I was only able to catch part of The Interrupters' set, because they were on at the same time as Sum 41, but I absolutely loved what I heard, and if I ever see them on a bill in NYC I'm going to make sure to attend the show.

A ska band that sounds a bit like a female led version of Rancid, The Interrupters are a really good time, and who doesn't love a good time?




A friend of mine who attended Warped Tour the day after I did hit me up to ask about The Interrupters, and I told her I really dug what I heard, and that they were nice slice of classic ska goodness. Later that day she thanked me for telling her about them, saying they were one of her favorite bands of the day.





4. Scout a rookie


The one downside to having a veteran filled bill is that it doesn't leave as much room for up and coming acts. That said, with seven stages, and roughly 70 bands, there are still a decent number of Warped Tour newbies for folks to discover. One of my personal faves was Poughkeepsie-based pop rockers Against the Current. Not only did they sound great, lead singer Chrissy Costanza was a bouncing ball of energy on stage.




Funny story – When I met Costanza I noted that I liked her line during the show about people she went to high school with that she wasn't exactly fond of, and I told her about how I skipped my 20th reunion for a rock concert. Later that evening, while researching the band, I learned she's only 20 years old. I immediately wondered how much of an old man I must have sounded like.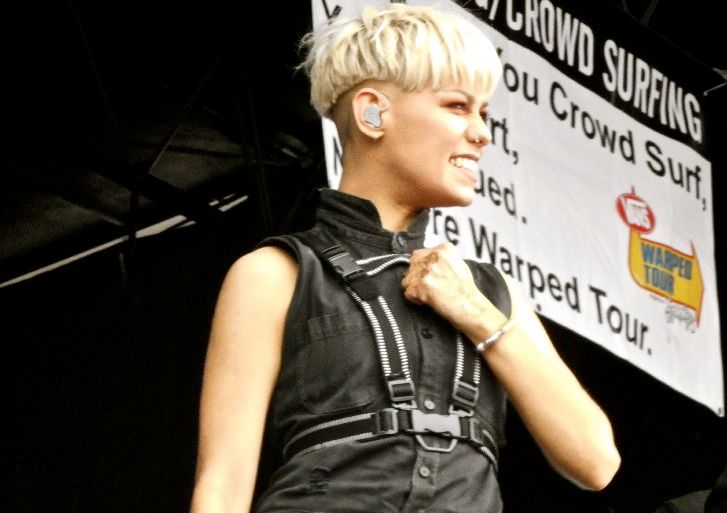 5. Go down under


There are multiple Aussie bands on this year's Warped Tour, including a return appearance by Warped Tour veterans Tonight Alive. A longtime favorite of mine, while the band has leaned more toward pop over the past year, their previous work still rocks hard, and their live performances remind everyone that lead singer Jenna McDougall is a true rock star. Exuding a confidence she looks to spread throughout her audience, McDougall is a rocker who relishes being a role model, and takes the position seriously, while still smiling all the while.




This was either the fifth, or sixth, time I've seen Tonight Alive live. My personal favorite was an intimate gig at The Studio at Webster Hall in NYC. The tight venue with low ceilings was packed, and Jenna was in full punk rock mode. It was gloriously riotous.

Although they aren't as punk rock as they used to be, Tonight Alive can still harness that emotion anytime during their performances, and do so quite a few times during their set at Warped Tour.

All photos by yours truly. Please do not use without permission. For a gallery of 49 pics from the show, check out my Warped Tour photo album.



Labels: Music Reviews
posted by Adam Bernard @ 7:00 AM

Matt Bennett's Five Tips for Getting Through Tough Times
Monday, July 18, 2016

Matt Bennett's recently released album, Terminal Cases, was born of tragedy but represents a triumph. Knocked down by a combination of his parents' divorce—and a simultaneous career lull after the television show Victorious, his main acting gig, came to an end—Bennett picked up his guitar, and with inspiration coming from the unique combination of Robin Williams' films and Lou Reed's Berlin album, he started writing.

Read the full story at Myspace.com.



Labels: Entertainment Features, Music Interviews
posted by Adam Bernard @ 11:35 AM

Pop Shots – So Close

Welcome to your weekly dose of pop world musings. Covering all things pop culture, this week Pop Shots is hitting you with thoughts on everything from Zayn Malik's close encounter, to the Spice Girls' fractional reunion, to customs officers in Belarus being just a bit off with their knowledge of rock bands, and since this is Pop Shots you know everything is seasoned with a little bit of attitude.

* In a strange interview, Zayn Malik told Glamour magazine he left One Direction because, "An alien spoke to me in a dream." Am I the only one who thinks "alien" is a weird nickname for his accountant.

* The inevitable has happened, Taylor Swift and Calvin Harris are having a post-breakup beef. Swift, apparently none to thrilled to hear her ex say they never thought about collaborating, revealed she ghostwrote his latest hit under a pseudonym. Harris, unhappy this was revealed, took to Twitter to reel off a series of tweets against his ex, closing with, "I know you're off tour and you need someone new to try and bury like Katy ETC but I'm not that guy, sorry. I won't allow it." Thank God for social media, or these two would have to fight it out like old school celebrities – via telegram.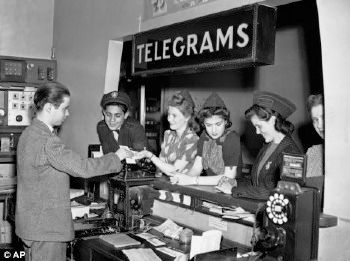 * Three fifths of the Spice Girls – Ginger, Baby, and Scary – have reunited, using the acronym GEM (Geri, Emma, Melanie). Hey, Spice Girls, this is great, and all, but do you know what all of my grade school math teachers could tell you I really really want? To not have to deal with fractions!

* Rich Homie Quan flubbed a Biggie lyric at VH1's Hip-Hop Honors, and quickly became the butt of jokes all over the internet. The rapper blamed technical difficulties for his error, telling Atlanta radio station V-103, his lyrical gaffe was a result of a combination of nerves, and not having the lyrics on the teleprompter. Has Rich Homie Quan not seen Maximum Overdrive? For the love of God, man, don't anger the machines!




* 1,991 copies of the upcoming 25th anniversary re-issue of Cypress Hill's 1991 self-titled debut will come in a special black resin skull. At least 1,990 of those skulls will be turned into something you can smoke out of.

* Selena Gomez now holds the title for the most-liked photo on Instagram. With all due respect to Selena, THIS should really be the most-liked photo on Instagram



* Customs officers at an airport in Belarus thought the Red Hot Chili Peppers were Metallica in a hilarious incident that ended with the Chili Peppers signing Metallica memorabilia. Flea wrote about the incident on Instagram, saying, "We tried to explain to them that we weren't Metallica, but they insisted that we sign anyway." It's going to be really funny when Metallica is eventually stopped by those customs officers, and can't convince them that they're actually Metallica, because the officers will be all, "Nope, we met Metallica. See, they signed this stuff for us. Now bend over, liars!"

* Britney Spears posted a short clip promoting her new perfume, Private Show, that included what might be a teaser of new music. Private Show? That's not bad, but how about showing privates!




And with that, my time is up for the week, but I'll be back next week with more shots on all things pop.



Labels: Pop Shots
posted by Adam Bernard @ 7:00 AM