Pop Shots – Power to the People
Monday, January 16, 2017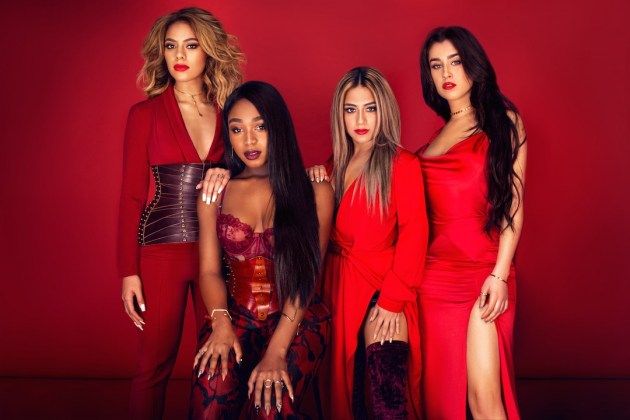 Welcome to your weekly dose of pop world musings. Covering all things pop culture, this week Pop Shots is hitting you with thoughts on everything from Fifth Harmony being people pleasers, to multiple hip-hop artists wanting to beat people up, to Ray J needing a few more people to care about him, and since this is Pop Shots you know everything is seasoned with a little bit of attitude.

* Fifth Harmony, who are now down to four members, will perform at this year's People's Choice Awards, on January 18th. Hmm, if Fifth Harmony are the people's choice, does this, in some way, insinuate that Camila Cabello is not "people?"

* This week's sign of the apocalypse: Following Mariah Carey's train wreck of a performance on New Year's Eve, streams of her hit "We Belong Together" grew 251%, to 4.5 million U.S. streams, in the week ending January 5th. Somewhere, Ashlee Simpson can be heard cursing the gods.



* We have an update on the Chris Brown vs. Soulja Boy beef-turned-boxing match. Brown is now being "trained" by Mike Tyson, and Iron Mike released a diss track targeting Soulja Boy's camp. Before Brown gets too hyped about this, he may want to consult with Canibus as to the career arc of artists who work with Mike Tyson.

* In more random artist boxing news, Kodak Black issued a challenge to Lil Wayne on Instagram, saying, "Ay listen here man. Tell Lil Wayne fight me, know what I'm saying? We finna get in the ring, we finna fight – me and Lil Wayne. I'm finna knock that stupid a-- n---a out. And if he whoop me, he the best rapper alive, ya heard me?" Of course, if he really wants to prove he's the best he'll then have to fight Dylan, Dylan, Dylan, Dylan, and Dylan.



* In an effort to ensure there would be no hard hitting questions, for the latest issue of Interview magazine the publication had Solange interviewed by her sister, Beyonce. If Solange didn't have a sister would they have asked her childhood imaginary friend to do the Q&A?

* Coldplay's Head Full of Dreams tour raked in an incredible $247 million. In a related story, elevators everywhere are reportedly steaming mad that a band that appropriated their music is making all this money off of it, while not paying respect to the culture that started it.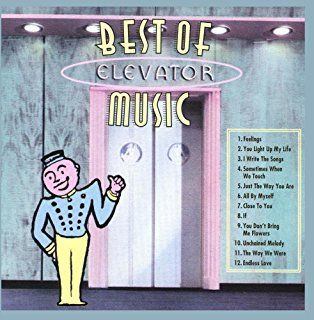 * While shooting Celebrity Big Brother in the UK Ray J was hospitalized due to severe tooth pain that caused him to black out. According to his manager, David Weintraub, the show's producers initially ignored Ray J's medical requests, and ordered him to continue shooting. After his condition worsened, however, and they'd brought in a dentist to give him painkillers, the producers agreed to bring him to a hospital. Ray J blacked out while on the way. The moral of the story is Big Brother is watching you, he just doesn't really care what happens to you.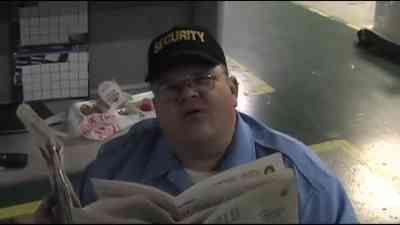 * Bonnaroo announced its lineup, and this year the four day camping festival (which will be held June 8-11) will be headlined by U2, Red Hot Chili Peppers, The Weeknd, and Major Lazer. Other big names on the bill include Lorde, Chance the Rapper, and Tove Lo. These kinds of festivals always lose me with the camping aspect. I don't like my concerts designed by someone's survivalist uncle.

* Most everyone knows Ed Sheeran wrote the Maple Leif Garrett, aka Justin Bieber, hit "Love Yourself," but in an interview with Carson Daly, Sheerhan revealed we almost never heard the song. "That was a song I had written for (my upcoming album) Divide," he told Daly, "it just wouldn't have made it." Here's an artist's rendering of Bieber, at Sheeran's house, looking for his next big hit.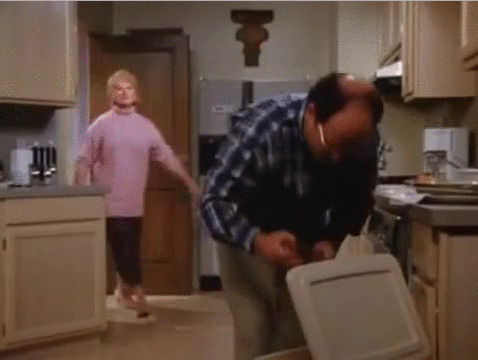 * Finally, Kiiara has the "Feels," and it's making everything in her presence levitate. Who knew that emotion could be so powerful?!?!




And with that, my time is up for the week, but I'll be back next week with more shots on all things pop.



Labels: Pop Shots
posted by Adam Bernard @ 7:00 AM

Vid Pick: Toussaint Morrison – Daisy
Friday, January 13, 2017

For Minnesota-based hip-hop artist Toussaint Morrison, "Daisy" is a flower that took an entire year to bloom.

"The song was produced a year before I began writing for it," he explains. "I asked (producer) Dr. Wylie to listen to 'Fall' (M83 Vs Big Black Delta Remix) by Daft Punk, and then let that influence his hand for the next evening in the studio … The theme Wylie laid down overwhelmed me to reflect on some of the worst moments of my life. It careens like a eulogy for something that could have been saved. Honestly, I was afraid to write for what Wylie had laid down because I knew it required an absolute authentic response, and I clearly wasn't in the place for giving anything authentic of me ... even to music."

Once he was in the right place, Morrison began to write, and the lyrics became highly emotional. "'Daisy' is from the gut, vitriol and hairline trigger of me. The song comes from a bad place and the worst parts of my heart, or lack thereof, to garage sale shades of cutthroat personalities within myself."

Getting more specific, he adds, "I had a relationship of three years end in an abrupt fashion ... We parted ways upon cars brimming with furniture and belongings. She took the cat, Daisy. Being the prideful and stubborn cat dad I was/am, I wrote Daisy a song, the one you hear before you."

Morrison notes that while "Daisy" may be a lot of things, one thing it's not is a concept song. "The song, as well as the rest of this upcoming album, Lesser Restoration, has no foundation or concept, but is bore out of volition and necessity for me to heal. It's a means of confronting the truth, broken pieces of the past, and a potentially dark future."

He says of the video for "Daisy," "I couldn't be more proud of how the video turned out, to be honest. It's a selfishly satisfying, vengeful, and venomous song that, again, both satiates and brings to trial the worst parts of me."

Click play, and pick this "Daisy."



Labels: Vid Picks
posted by Adam Bernard @ 7:00 AM

15 Albums That Turn 15 in 2017
Thursday, January 12, 2017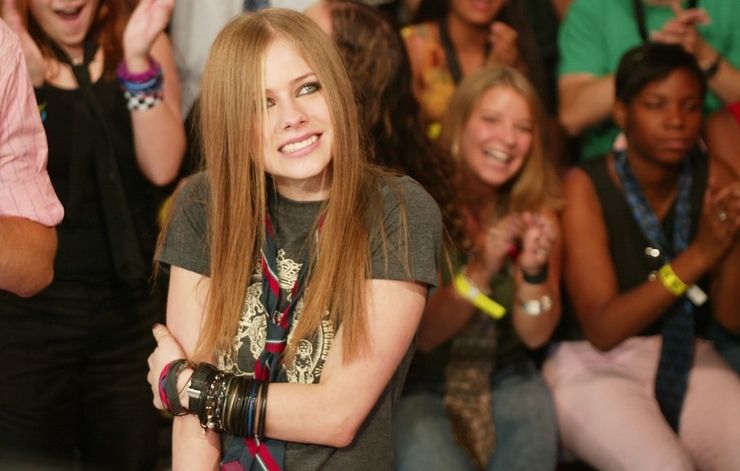 Fifteen years ago we were just discovering the wit and wisdom of Simon Cowell with the debut of a new singing competition named American Idol; Attack of the Clones was the Star Wars movie in theaters and Friends was our sitcom of choice.

Today, Idol is no more, Rogue One is the Star Wars movie in theaters and Friends … well, we're all still watching Friends, just in syndication on a variety of networks.

That said, plenty of albums that came out in 2002 are still incredibly relevant in 2017. Heck, quite a few launched the careers of some of our favorite artists!

Read the full column at Myspace.com.



Labels: Music Commentary, Throwback Thursday
posted by Adam Bernard @ 7:00 AM

NYC Scene Report – Mainland, Born Cages, & more
Wednesday, January 11, 2017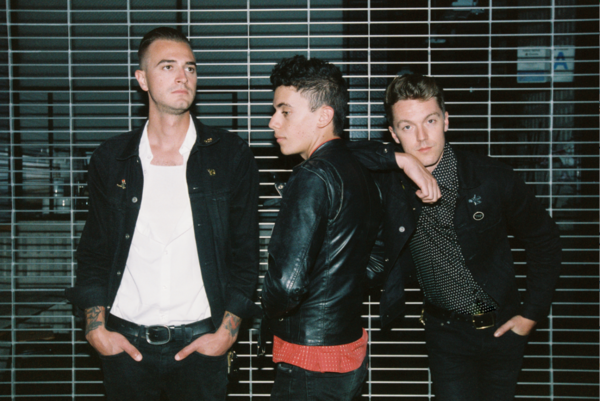 This week's NYC Scene Report features Mainland moving towards a punk sound, new synth-rock from Born Cages, a dream pop tune from Retail Space, and a daddy-daughter hip-hop collaboration from Ciphurphace and Selena Rivers.

* NYC indie rockers Mainland are back with a new single, titled "Dummy Test," and they're cranking up their punk influences with this one.

I have no idea what this single is leading to – an album, an EP, a tour? Literally all I received was a link to the stream. Wait, is not knowing what it's leading to the "Dummy Test?" Man, I hope not! Regardless, enjoy this fast-paced rock song. It's another winner from this up and coming band.




* Two years ago NYC indie synth-rock trio Born Cages debuted with a bang, releasing their first album, I'm Glad I'm Not Me, and hitting the stage at both Warped Tour, and SXSW. If you thought they were going to stop there, it "Ain't Gonna Happen."

"Ain't Gonna Happen" is the lead single off of Born Cages forthcoming EP, Exit Signs in a Burning Building, which is due out in April, and it's filled with synth-rock goodness.

Click play, and rock out to this one.




* It's only the second week of January, but Brooklyn-based psychedelic dream-pop duo Retail Space may have already locked up album title of the year with their sophomore effort, You Can Catch A Lobster With Eggs But Not Egg Salad, due out February 10th.

Retail Space's Isabelle Burnet and Jacob Rosse describe the album saying it's about the tumultuous relationship they've had with their home of Brooklyn – most notably the borough's ability to be magical one day, and impossible the next – comparing it to water's ability to drown, or strengthen.

The first single off of the album, which was produced entirely using an 8-track tape machine, is "Don't Ask Me Why." Check out the beautifully airy track.




* NYC-based hip-hop artist Ciphurphace has found the perfect collaborator – his eight year old daughter, Sela Eunae, aka Selena Rivers.

The two hit the studio together for Ciphurphace's latest single, "Same Old Flows," which uses the beat, and an interpolation of the hook, from Selena Gomez's "Same Old Love." He says of his daughter's contribution to the song, "She pretty much knocked out the hook in 1-2 takes. She's a natural. I was crying tears of joy. I was the happiest, and proudest, father alive."

The effort wasn't a surprise to the proud papa, who says, "Since my daughter was two years old she has been singing and dancing. She loves music wholeheartedly. Her mother is a singer/songwriter/recording artist. It was only a matter of time before the magic would be manifested in the form of a father and daughter collaboration. It was written. It runs in the family. It was destiny."

Check out "Same Old Flows," and the daddy-daughter hip-hop connection.




For more of the best of NYC's indie music scene, come back next Wednesday, and check out the archives for previous columns.



Labels: NYC Scene Report
posted by Adam Bernard @ 7:00 AM

Pop Shots – Brand New
Monday, January 09, 2017

Welcome to your weekly dose of pop world musings. Covering all things pop culture, this week Pop Shots is hitting you with thoughts on everything from Nicki Minaj becoming newly single, to Janet Jackson's new addition to her family, to a new way I've managed to work Vanessa Hudgens into one of my columns (gotta give me an A for effort!), and since this is Pop Shots you know everything is seasoned with a little bit of attitude.

* To the delight of unattached men everywhere, Nicki Minaj has announced she's officially single. You know what this means, ladies, chances are that Meek Mill profile that just contacted you on eHarmony is not a catfish.

* There is now something called the #DemiLovatoChallenge. It originates from a video a young rapper named Kandi Reign shared showing off a dance routine with her friends to her song "I Feel Like Demi Lovato." There's only one problem with it – there's no actual challenge in the #DemiLovatoChallenge! Call me old fashioned, but I like my internet challenges to involve reckless acts of stupidity. Call me when you're hacking up cinnamon in a YouTube video.



* Coachella announced its 2017 lineup, and it features Radiohead, Beyonce, and Kendrick Lamar as headliners. Quite frankly, it doesn't matter who performs at Coachella. The rich kids dressed in Native American outfits pretending to be hippies are going to be so hopped up on molly that there could be a guy throwing old shoes into a wood chipper on stage, and they'd still call it a religious experience, and tell the rest of the world it was the greatest concert they've ever attended.

* This past Tuesday, Janet Jackson, at age 50, gave birth to her first child, a son named Eissa Al Mana. Personally, I think her timing was a bit off. Had she waited a month to get pregnant she could have booked the birth as the Super Bowl halftime show.



* In an interview about her train wreck of performance on New Year's Eve, Mariah Carey told Entertainment Weekly that she placed the blame squarely on the people running the show, saying, "I'm of the opinion that Dick Clark would not have let an artist go through that, and he would have been as mortified as I was in real time." Carey invoked the name of the deceased because all the living artists who wanted to defend her couldn't get their vocal tracks synced up correctly.

* Chris Brown and Soulja Boy had a heated back and forth on social media last week after Soulja Boy commented on an Instagram pic of Brown's ex, Karrueche Tran. Apparently, Brown was none too pleased, and threatened to fight Soulja Boy, because that's a genius move for a domestic violence offender who supposedly graduated from an anger management program. After Tran made her own voice heard, Soulja Boy posted an apology video. I think when it comes to this altercation, Eric Cartman speaks for all of us.



* Ariana Grande revealed the next single off of Dangerous Woman will be "Everyday," featuring Future. Bold prediction – the title of the song will also be the frequency with which we'll hear it on the radio for the entirety of winter.

* Sia has filed for divorce from her filmmaker husband, Erik Anders Lang. I wouldn't worry too much about Sia, though, word is she has thick skin, and an elastic heart.

* Tool, Chance the Rapper, Phoenix, Childish Gambino, and Lorde will be headlining this year's Governors Ball, June 2-4 at Randall's Island Park in NYC. I'm kind of surprised to see Lorde having an outdoor performance in the summertime. I always imagined she was like me, and burst into flame as soon as she was touched by sunlight. Also, this kills my theory that Lorde is a vampire. So much disappointment!



* The Kinks' Ray Davies has been knighted by the Queen of England. How did this odd combination of people find each other? You really got me.

* Last, but certainly not least, here's a video of Vanessa Hudgens and Ashley Tisdale singing Elle King's "Ex's & Oh's." Why? Because I will use any excuse possible to write about Vanessa Hudgens in hopes that one day she'll Google herself, my blog will come up, and she'll think, "Wow, what a talented, witty, guy … and he's quite the handsome devil, to boot! I should give him a shout and go to an indie music show with him." Did you know our couple nickname would be Vandam? True story!




And with that, my time is up for the week, but I'll be back next week with more shots on all things pop.



Labels: Pop Shots
posted by Adam Bernard @ 7:00 AM

Vid Pick: JMNOP – Let Me Live
Friday, January 06, 2017

Hip-hop heads will definitely recognize the beat to O.I.S.D. emcee JMNOP's latest, "Let Me Live," as the song is a new twist on the Jay Z classic "Can I Live."

JMNOP says that while "Let Me Live" is an homage to one of his favorite albums, by one of his favorite artists, it's also a statement, aimed at an older generation that has a tendency to be quick to judge the younger generation.

"It's more than just music," he explains, "it's more so about how the older generation has so much to say about how the younger generation lives, especially the millennial generation. Things go wrong, we get blamed. You see it with rappers, like, 'Oh I don't understand mumble rap.' Funny thing is, nobody understood us when we weren't mumbling. We got criticized back then, too. (laughs) … It's like, instead of trying to knock us down, why don't you find out why we're the way we are?"

JMNOP adds, "In the original song, Jay is asking 'Can I Live,' like can I just do my thing, and enjoy my life without all the scrutiny and judgement from people who wouldn't even understand my lifestyle? I'm saying the same thing, except it's more of a declaration – I'm gonna continue to do me regardless, so deal with it. 'Let Me Live.'"

One great way to let JMNOP live is to play this one at a high volume.



Labels: Vid Picks
posted by Adam Bernard @ 7:00 AM