NYC Scene Report – Mïrändä, Michael Buono, & Bottler
Wednesday, May 27, 2020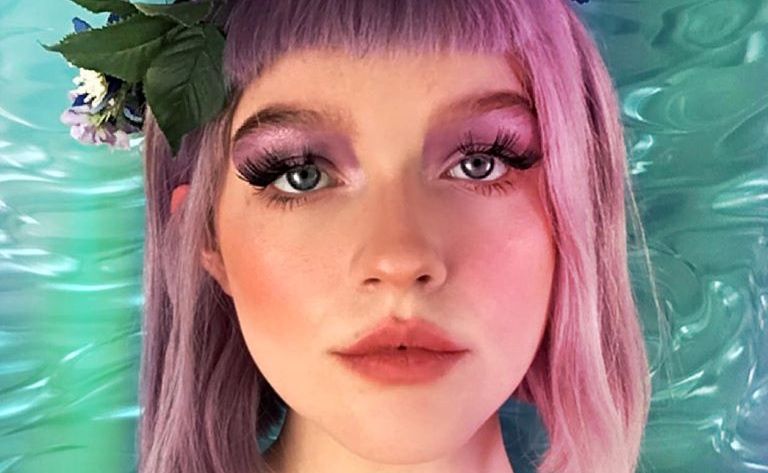 This week's NYC Scene Report features Mïrändä becoming art, Michael Buono seeking a "Rescue," and an incredible animated video from Bottler.

* Indie pop artist Mïrändä has released a homemade video for her latest single, "I Am Art," which is the third song in her tarot-inspired singles trilogy.

She shot the video during quarantine, in the hallway of her NYC apartment, using just her cell phone, and healthy dose of creativity.

"I Am Art" is a deeply personal song for Mïrändä, as she explains, "This song marks a turning point for me, and the beginning of a journey of personal and spiritual growth. I wrote it over a year ago, and it's incredible how its meaning continues to evolve for me. Its message feels so relevant to the time we are currently in."

Check out the song, and the video, both of which are fantastic.




* If you ever feel like you're putting on a brave front, but are hurting on the inside, you are not alone. NYC-based indie pop singer-songwriter Michael Buono's latest single, "Rescue," is all about this feeling.

"This song to me is about how we're all struggling, but each of us is afraid to pull back the curtain to anyone else and let them know the suffering we're experiencing," he explains, "What has hit me extra hard about this video is that even though it feels like we shot this not too long ago – we started about two months ago – watching now in our current global landscape reminds me that many of our normal coping mechanisms, such as going to a bar and hanging out with friends, are no longer available to us. That makes the video even sadder to me, as I envisioned telling a story of frustration and vulnerability, but didn't imagine the horrible situation the world would be in when I was finally ready to release it; we have now been deprived of even our most desperate attempts to quench our lonely souls."

Click play, and get rescued, at least for a few minutes, by Michael Buono.




* Sometimes I see a video that is simply way too cool not to share, and this is the case with Bottler's video for their latest single, "Weekend."

The Brooklyn-based electronic music duo linked up with animator Dylan Goodsell – who does most of the Buffalo Bills' on-screen animation work – to create a video with an old school horror / sci-fi vibe, and the result is absolutely incredible.

You definitely have to check this one out!




For more of the best of NYC's indie music scene, come back next Wednesday, and check out the archives for previous columns.



Labels: NYC Scene Report
posted by Adam Bernard @ 7:00 AM

Pop Shots – Get In Where You Fit In
Monday, May 25, 2020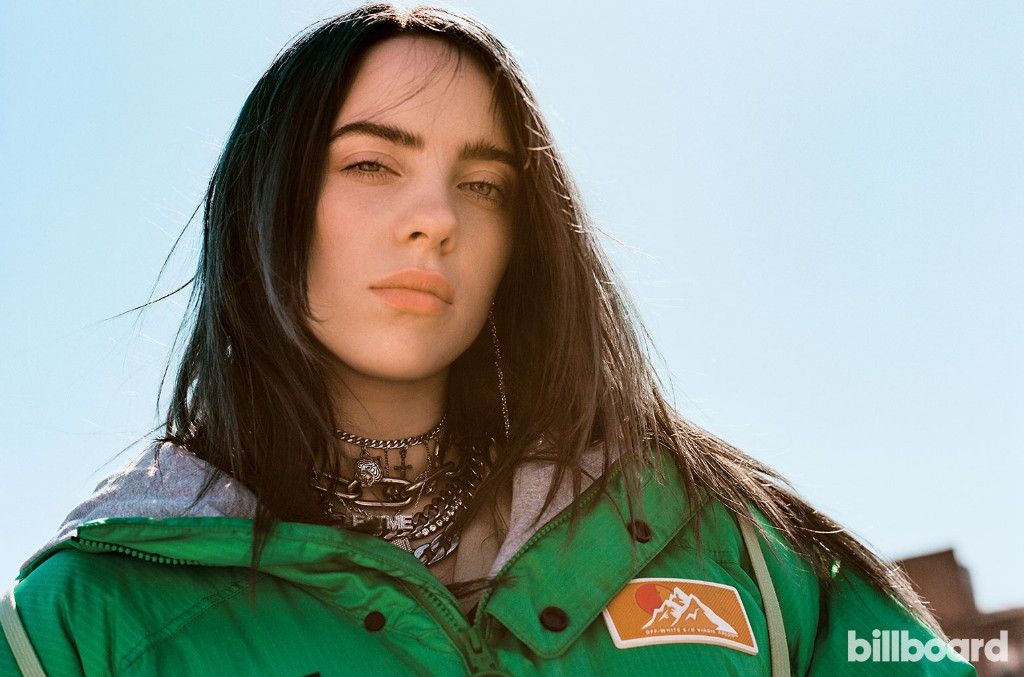 Welcome to your weekly dose of pop world musings. Covering all things pop culture, this week Pop Shots is hitting you with thoughts on everything from Billie Eilish getting into fashion, to Dropkick Murphys getting into Fenway Park, to Robbie Williams getting into a nostalgic mood, and since this is Pop Shots you know everything is seasoned with a little bit of attitude.

* Uniqlo announced a collaboration between Billie Eilish and Takashi Murakami for a new line of apparel for the company. With Eilish's love of '90s fashion, let's just assume there's gonna be JNCO style jeans, shirts with Looney Tunes characters dressed in baggy clothes, and completing the look will be an Avirex leather jacket.

* Metallica launched its Batch 100 limited-edition box set of Blackened American Whiskey. Each set comes with two 12" vinyl picture discs of the playlist used in the distilling process. Since this Metallica we're talking about, I'm sure they'll encourage you NOT to share any drinks with friends.




* Katy Perry was the first headliner of Good Morning America's summer concert series, hitting the stage … err … performing virtually this past Friday. Sooo who's gonna tell 'em summer doesn't technically start until June 20th?

* When Ariana Grande and Justin Bieber's collaborative single "Stuck With U" debuted at #1, with proceeds from sales benefiting the First Responders Children's Foundation, you might be surprised to find out not everyone was celebrating. Noted pedophile and sometimes rapper Tekashi 6ix9ine took to Instagram to allege the duo stole the #1 spot, claiming fraudulent buys. Of course, this had everything to do with Tekashi 6ix9ine's latest single debuting at #3. I have to say, him being at #3 is a bit odd, because if you ask almost anyone they'd tell you he's a giant piece of #2.

* On May 29th Dropkick Murphys will become the first band to perform on the infield of Fenway Park. Live-streamed for free, the event, titled Streaming Outta Fenway, will also include a remote appearance by Bruce Springsteen, with the ultimate goal being to raise money for multiple charities. If the show goes well, the Red Sox will make sure to send everyone involved to the Dodgers.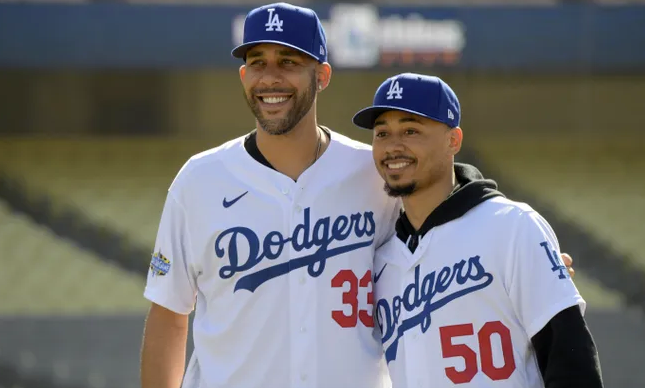 * Graceland, Elvis Presley's legendary home and estate, reopened with reduced capacity after being closed for two months due to the coronavirus pandemic. Of course, with the virus still out there, I'm sure the caretakers of the estate are encouraging "A Little Less Conversation."

* Maren Morris' latest hit, "The Bones," has been #1 on Billboard's Hot Country Songs chart for 11 weeks, making it the longest reigning #1 ever by a solo female artist. After listening to it, I have to say I was surprised to find out it isn't an ode to the families of Bone Thugs-N-Harmony.

* Robbie Williams will be reuniting with the rest of Take That for a virtual show on May 29th. The show will be one-off, however, so don't get too excited thinking they're … back for good.




That's all for this edition of Pop Shots, but come back next Monday for more shots on all things pop.



Labels: Pop Shots
posted by Adam Bernard @ 7:00 AM

Finds From My Most Recent Trip to The Archive
Friday, May 22, 2020

As anyone who knows me can tell you, two of my great loves in life are cult movies, and crate digging. This is why when my buddy Ben introduced me to The Archive in Bridgeport, CT, I immediately knew I was going to have to create a budget specifically for our trips there.

The brick and mortar storefront of Vinegar Syndrome – which restores and distributes vintage cult, exploitation, and horror films – they have all their releases, along with a bevy of rare vinyl, and used DVDs, on the main level, and a basement filled with used VHS tapes, used CDs, and crates overflowing with used vinyl.

I am not exaggerating when I say every time my buddy and I have gone there we've spent over two hours going through the vinyl downstairs, and we only get through around half of it each time.

Being stuck at home has made me incredibly wistful for the joy I find digging in the crates, and pulling out something great, unique, or so awful I have to buy it, so I decided to write about what I added to my music, and movie collection the last time I was at The Archive.




Tammy and the T-Rex is a movie I'd been looking to add to my collection for years. It's the first film for both Denise Richards and Paul Walker. Here's all you need to know – Denise Richards' character is in love with a t-rex that has the brain of her dead boyfriend.

FYI, it absolutely lived up to my expectations!

The two movie combo of Death Force and Vampire Hookers was something I picked up because I couldn't resist a movie named Vampire Hookers. I mean, c'mon, based on name alone it was going to be worth seeing.

The movie had its moments, but the highlight might be that it features one of the greatest theme songs in movie history.




Death Force turned out to be a pleasant surprise, as it's a fast-paced action flick that never stops to take breath. Also, who doesn't love some classic Jayne Kennedy?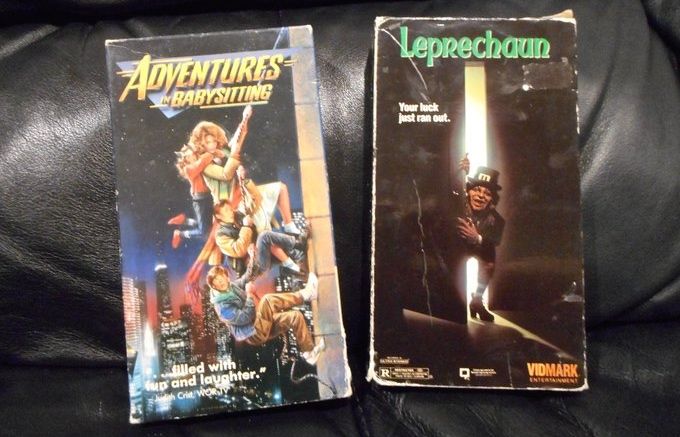 I have an ideology that certain movies should be seen in specific formats. This is why I own the original Star Wars trilogy on VHS (letterbox edition). A movie of that era should be seen on VHS. It wasn't made for a hi-def world, and sometimes viewing those movies in high-def takes away from the experience.

With that in mind I went through The Archive's used VHS tapes and found two classics that I considered must-own for that particular format – Adventures in Babysitting, and Leprechaun.

Leprechaun keeps with the theme of owning movies that feature a famous actress' first major film role – in this case, Jennifer Aniston – and it's required viewing every St. Patrick's Day.

Adventures in Babysitting is an '80s classic, although while watching it again I noticed there are a few jokes that definitely wouldn't fly today, and I'm kinda surprised were even allowed then. Regardless, this movie is a warm blanket for anyone who was a kid in the '80s.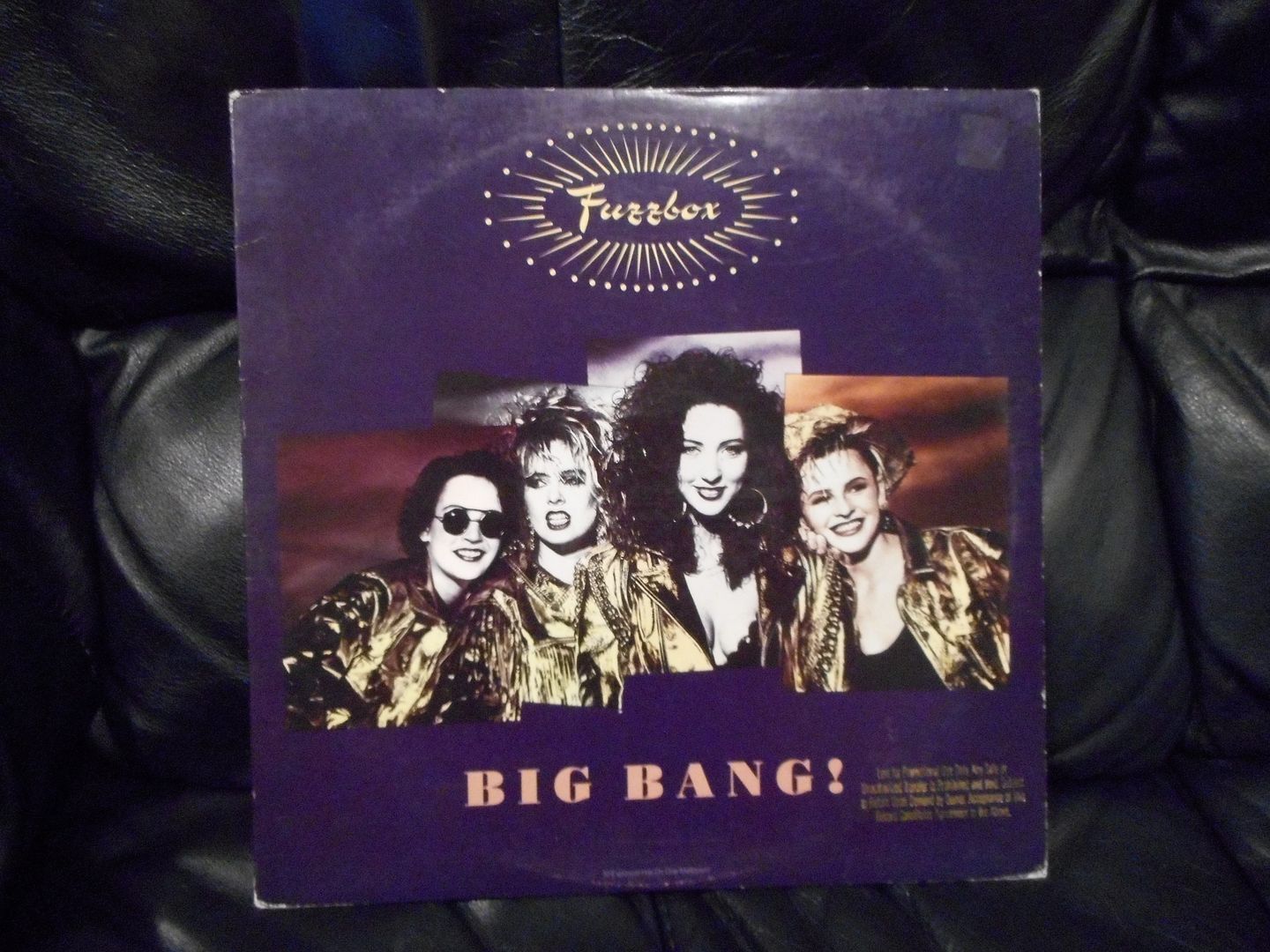 The story of my purchase of this Fuzzbox album actually dates back to a previous trip to The Archive, when I saw it and wondered why I hadn't heard of the band. I later checked out some of their music online, and picked up the album on this trip.

It's actually a very good album, featuring production by Andy Richards, and a guitar solo from Brian May. Yes, that Brian May!

That's the good part of the story.




The sad part of the story is I was hoping to write an extended feature on the English pop-rock band – I did a ton of research, got in touch with one of the members, and had an interview scheduled. Unfortunately, everything fell through, and repeated attempts to get back on the same page haven't panned out.



Ah, well, you can't win 'em all.



This was one of those "I can't believe this is real" finds (my buddy and I have become adept at finding the musically absurd, especially when it comes to white rappers).

If you're wondering about the answer is to the song's title, you can probably tell based on the phrasing – it is not.



I'm not gonna lie, I picked this one up simply for the album art – both the cover, and the gatefold. Also, I found the absurdity of a blonde white woman somehow being representative of the soul of Spain pretty hilarious.



When life begins to return to normal, I look forward to more adventures in crate digging!



Labels: Great Finds
posted by Adam Bernard @ 7:00 AM

NYC Scene Report – The Shacks, fish narc, & GIRL SKIN
Wednesday, May 20, 2020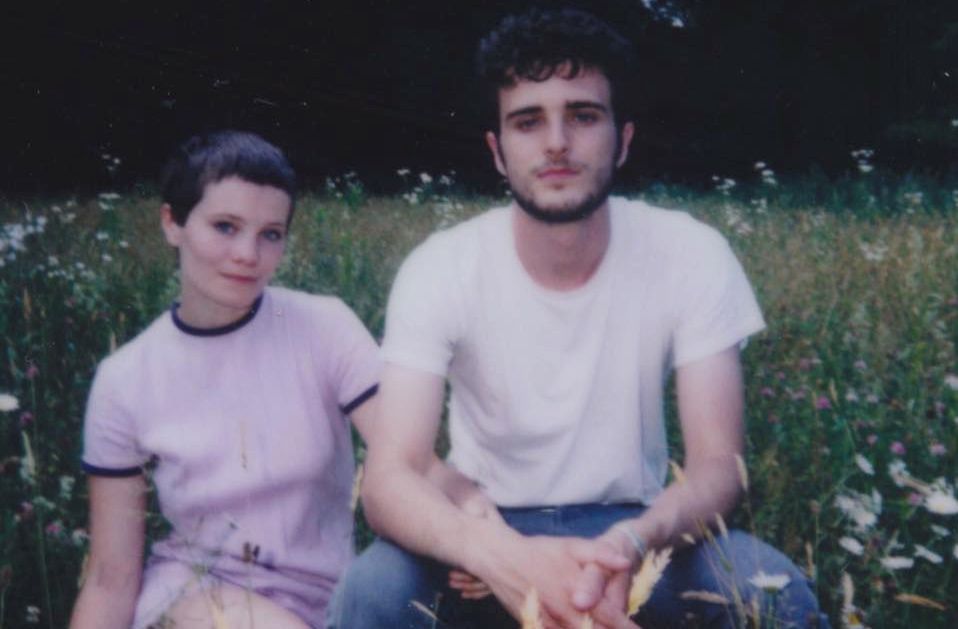 This week's NYC Scene Report features The Shacks spreading their "Wings," fish narc suffering from "BOREDOM," and GIRL SKIN's ode to a "Darling."

* The Shacks are working on finishing up their upcoming album, but to tide us over they've given us a feel-good single titled "Wings."

Featuring breathy, understated, vocals, and a sound that's a mixture of indie pop and indie rock, "Wings" is another winner from the band fronted by singer/bassist Shannon Wise and guitarist/producer Max Shrager.

Give it a spin, and I think you'll love The Shacks.




* fish narc will be releasing his upcoming album, WiLDFiRE, on June 12th via GothBoiClique Records, but presently he's experiencing something many of us obeying stay-at-home orders are suffering from – "BOREDOM."

The latest single off WiLDFiRE, when releasing the video for "BOREDOM" fish narc also relayed a message I think a number of us can relate to – "It's weird, or sad, IDK (I don't know) what to do about it … definitely don't wanna let other people see me like this … not to be cliche, but it's really hard to feel the true emotional impact of the things happening around me. Being alone is inevitable, and feeling that way can't be helped … I miss wheels on concrete, and physical gravity! Being in your head hits different when you aren't supposed to leave the house."

The video for "BOREDOM" was co-directed by fish narc and Nick Blanco, and features clips culled from over 300 fan contributions of skate footage.

Click play, and temporarily cure your "BOREDOM."




* The frontman of indie folk-rock band GIRL SKIN has something to say to his "Darling."

The third track off GIRL SKIN's recently released debut album, Shade is on the other side, "Darling" was written by the band's Sid Simons about the early stages of his current relationship.

"My girlfriend is older than me," he explained in a statement, "and in the early days of our relationship, it seemed like a problem. The only way I could think to tell her it wasn't an issue was to write her a song. She's my 'Darling.'"

Click play, and hear their story.




For more of the best of NYC's indie music scene, come back next Wednesday, and check out the archives for previous columns.



Labels: NYC Scene Report
posted by Adam Bernard @ 7:00 AM

Pop Shots – A Look At The Charts … From 35 Years Ago
Monday, May 18, 2020

Welcome to your weekly dose of pop world musings. Covering all things pop culture, this week I'm hopping into my time machine again, this time setting the coordinates for 35 years ago this week.

Touching down in late May of 1985, I turn on my local Top 40 radio station and hear some of my favorite artists of all-time in heavy rotation, as well as quite a few songs from iconic movies of the era.

So let's check out what we were all listening to this week back in 1985. Of course, since this is Pop Shots, you know everything is seasoned with a little bit of attitude.




1. Simple Minds – Don't You (Forget About Me)




This song not only defined a decade, it defined a generation. A classic on its own, that fact that it was written for The Breakfast Club, and is played during the credits of the iconic '80s film, turned "Don't You (Forget About Me)" into something so much bigger than Simple Minds could've possibly imagined.




5. Sade – Smooth Operator




Here's a fact – Sade's music is responsible for at least 40% of all pregnancies since her career began.

OK, maybe that's not a fact, but anyone who's listened to her music would tell you it's entirely plausible.




7. DeBarge – Rhythm of the Night




A phenomenal songs that immediately inspires jubilance and good times, "Rhythm of the Night" has the added honor of being on the soundtrack to The Last Dragon. It's another marriage of a classic song, and a classic movie.




9. Tears For Fears – Everybody Wants to Rule the World




Tears For Fears had their fair share of hits, but "Everybody Wants to Rule the World" was definitely one of their biggest.

Another era-defining song, the message still resonates three and a half decades later (and probably will until the end of time).

Dennis Miller would use this classic as the theme song for his HBO show, Dennis Miller Live.




10. Harold Faltermeyer – Axel F




Harold Faltermeyer might not be a name you immediately recognize, but when you click play on "Axel F" you'll immediately recognize his biggest hit, as this was the theme from Beverly Hills Cop.

It was the mid-'80s, synths were in style, and this was an instrumental gem.




12. Animotion – Obsession




Even though they had a few other songs that made their way up the chart, I'm gonna go out on a limb and say if you remember Animotion it's probably because of their cover of "Obsession."

If you don't remember Animotion, you will by the time you get to the chorus.

Side note – you have to admire the complete lack of subtlety of lyrics like, "Who do you want me to be / To make you sleep with me?"




13. Tom Petty and the Heartbreakers – Don't Come Around Here No More




"Don't Come Around Here No More" isn't just a great song, the video for it is one of the greatest videos of all-time.

Speaking of great, do yourself a favor and read the full backstory of the creation of this song. It's a batsh*t insane story involving the Eurythmics, and a cocaine fueled party at Stevie Nicks' house the night after she broke up with Joe Walsh.

None of the celebrity-based reality shows of today even come close to what was going on in the '80s.




20. Bryan Adams – Heaven




The music of Bryan Adams has been a guilty pleasure of mine for quite some time. Actually, I don't even feel guilty about it, the man can write a hit (although based on a recent incident he probably shouldn't write anything on social media).

In 2001, DJ Sammy and Yanou saw success releasing a dance club version of the song featuring vocalist Do. It's a completely different take on the song, yet it's equally great, and I've been known to crank up either version when they come on the radio.


That's all for this edition of Pop Shots, but come back next Monday for more shots on all things pop.




Labels: Pop Shots
posted by Adam Bernard @ 7:00 AM

The Best and Worst Aspect of Virtual Dates
Friday, May 15, 2020

Ever since the coronavirus temporarily forced everyone to be homebodies, those of us who are single have been dealing with a unique conundrum – how do we meet new people, go on dates, and potentially find love, when all the places where we'd normally do these things are closed?

Much like many jobs suddenly went virtual, us single folks have taken to apps like Zoom, and Skype, to go on virtual dates with the people we're connecting with on online dating sites.

Having gone on a number of virtual dates, I can tell you the best, and worst, aspect of them, and you might be surprised to find out it's actually the same thing.

I think you already know what the worst aspect of a virtual date is – sex is off the table.

Sex being off the table, however, is also the best aspect of a virtual date.

This may take a little explaining, because I know for a lot of folks, knowing that a date will end Lil Zane style – you ain't gettin' none tonight – makes them far less interested in the proceedings.




With sex being off the table, a lot of things change about a date. When we're having a traditional, in-person date, at least some of what we do involves feeling each other out to see if we want to go further physically. Should I make the next move? Will we kiss? Will we go back to one of our places for a nightcap?

None of those questions exist on a virtual date, and in a way this takes a lot of pressure off both parties, and makes things a bit more honest.

Whether we like to admit it or not, we often change, personality-wise, when there's a possibility of sex, because that possibility becomes something one, or both parties then work towards, ignoring many other aspects of the date.

On a virtual date, you know nothing physical is going to happen, so it's two people spending time actually getting to know each other. If you spend two hours talking, it's because you enjoy each other's company, and likely have some common interests.

A virtual date is all about wanting to get to know someone, rather than simply wanting to get with them. This doesn't mean you've instantly friend-zoned each other – as long as you both plan on meeting in person once the pandemic is quelled and traditional social interaction resumes, the chance for chemistry is still there. It's just that now you'll potentially have a solid foundation on which you can build something real.

Did I say chemistry? Clearly, I meant calculus.




At some point in the near future, bars will be bustling again, concert venues will be packed, and coffee shops will be back to life. Until then, however, all we have are virtual dates, so let's embrace the positive aspect of them, and really get to know who we think we might be interested in.



Labels: Culture
posted by Adam Bernard @ 7:00 AM

Follow
Subscribe to the
Weekly Email