Pop Shots – Strange Bedfellows
Monday, February 18, 2019

Welcome to your weekly dose of pop world musings. Covering all things pop culture, this week Pop Shots is hitting you with thoughts on everything from a controversy involving Cardi B and livestock, to Avril Lavigne and Nicki Minaj joining forces, to the unlikely artist Mötley Crüe is currently working with, and since this is Pop Shots you know everything is seasoned with a little bit of attitude.

* Cardi B is set to perform at the 2019 Houston Livestock Show and Rodeo on March 1st at NRG Stadium – because the B in Cardi B stands for beef? – but one group is trying to get her to stay home. Care2 has a petition asking Cardi to boycott the event, making the claim that the animals are mistreated during the rodeo. I just want to know where in the Venn diagram is the overlap between Cardi B fans and attendees of the Houston Livestock Show and Rodeo. Seriously, who are you, and where are your videos of calf roping to "Bodak Yellow"?

* Rapper 21 Savage – who was taken into custody by ICE (Immigration and Customs Enforcement) on Super Bowl Sunday – was granted a release on bond, but must face a deportation hearing process, which will happen at a later date. With rappers being on the potential deportation list, Iggy Azalea must be somewhere making sure all her paperwork is on point.

* Avril Lavigne released a new single featuring Nicki Minaj titled "Dumb Blonde." If there isn't a remix with Hoku, I don't even know the point.




* The estate of Michael Jackson sent a letter to the U.K.'s Channel 4 claiming that airing the documentary Leaving Neverland, which is about two men who accuse Jackson of molesting them as boys, violates the network's programming guidelines. Oh, so now they care about something being violated.

* Mötley Crüe will be collaborating on a song with rapper Machine Gun Kelly, who plays Tommy Lee in Netflix's upcoming Mötley Crüe biopic The Dirt. Don't worry, nothing about that sentence made any sense to me either.

* Khalid and Normani's "Love Lies" has tied Dua Lipa's "New Rules" for the most weeks spent on Billboard's Pop Songs radio airplay chart, logging its 45th week on the chart, which has been in existence since October of 1992. Was anyone else really disappointed that "Love Lies" isn't about Jennifer Love Hewitt in I Know What You Did Last Summer?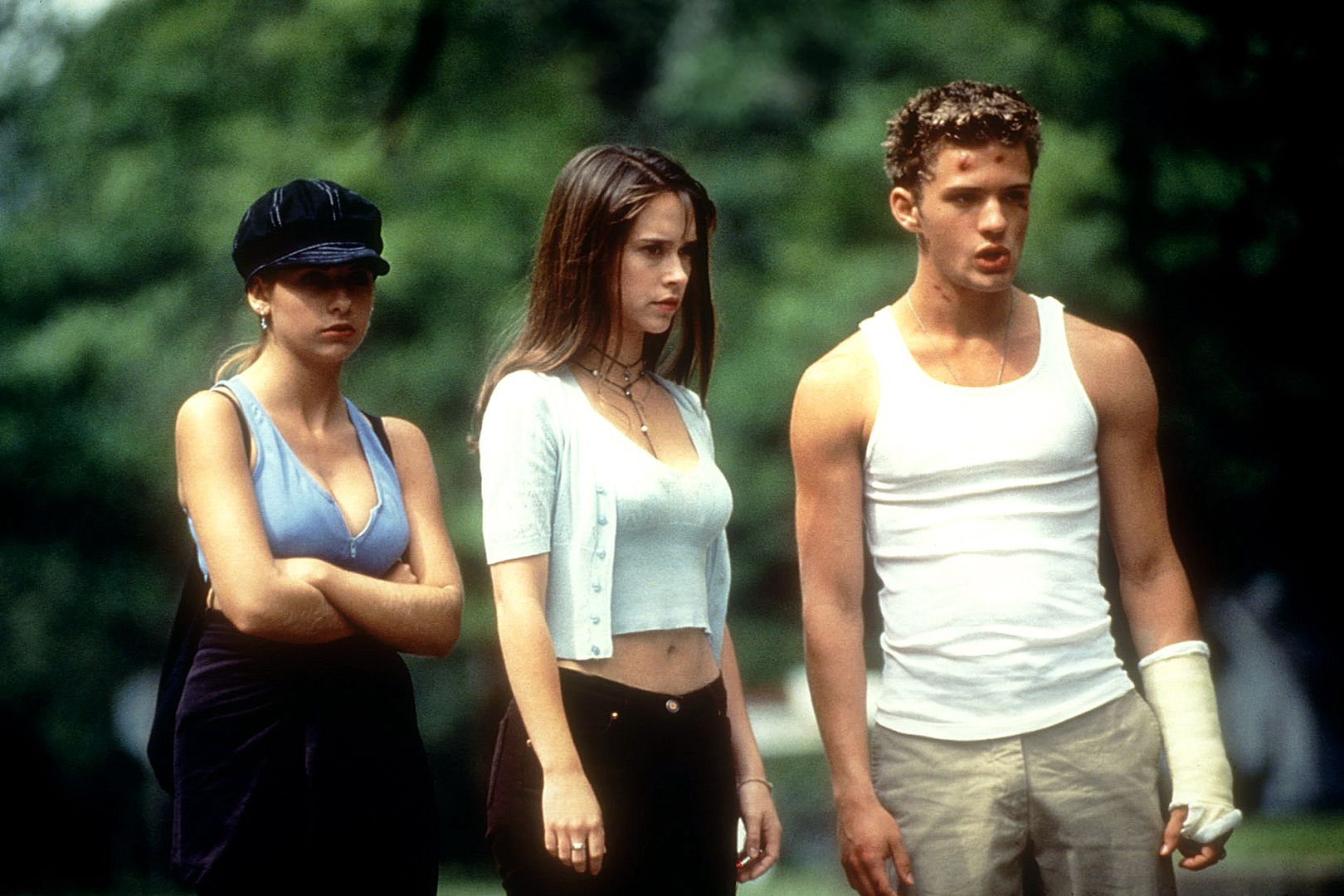 * Heart have announced a 39-city tour that will kick off on July 9th, and also include Joan Jett & The Blackhearts, Sheryl Crow, and Brandi Carlile. I am not afraid to admit I'm old enough to definitely want to go to this.

* Ozzy Osbourne has been release from ICU after complications from the flu sent him to the hospital. Maaan, Ozzy used to be able to bite the head off a bat and not get sick, now the flu sends him to the hospital. Aging is a motherf*cker.

* Singer/actress Justine Skye took to Twitter to levy some serious accusations at Sheck Wes, saying the rapper had abused her, and that he and a group of men stalked and attacked her and a group of her friends. Sheck Wes – who is best known for one of the worst songs of all-time, "Mo Bamba" – tweeted a denial of Skye's claims. In a completely unrelated story, every time Sheck Wes sings/raps his own name, you can easily replace it with "Shake Weight." #TheMoreYouKnow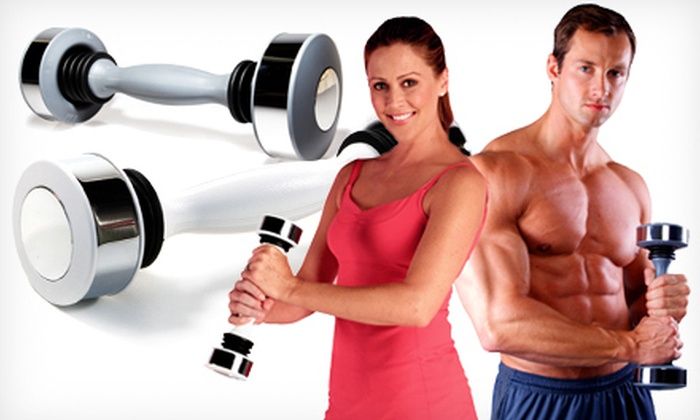 * Record Store Day, which will take place on April 13th, has announced their 2019 ambassador will be Pearl Jam. There is no word on which store Jeremy will speak in.

* Aerosmith have added 17 dates to their Las Vegas residency at the Park MGM resort, which kicks off April 6th. The band – which was just honored with a star on the Hollywood Walk of Fame – had already sold out the previously announced 18 shows. Pop Shots does not know if these concerts come with an early bird dinner, or if the dinner is separate.

* In more Aerosmith news – which is not a phrase I thought I'd be typing in 2019 – Steven Tyler attended the opening of Janie's House, a Bartlett, TN, home for girls and women who've been abused or neglected. This is really fantastic, and Tyler should be proud of his charitable work, although personally I'm still waiting for him to launch an elevator company.




And with that, my time is up for the week, but I'll be back next week with more shots on all things pop.



Labels: Pop Shots
posted by Adam Bernard @ 7:00 AM

Blushing Test Their Skee-Ball Skills and Reveal "The Truth"
Friday, February 15, 2019

If you are of a certain age, the sight of an arcade – with its rows and rows of stand-up video games, air hockey tables, and Skee-Ball machines – sparks a certain kind of joy, and nostalgia. This is why it's easy to fall in love with the video for Austin dream pop / shoegaze quartet Blushing's new single, "The Truth" – part of it is set in an arcade.

Blushing was originally formed by friends Michelle Soto (guitar/vocals) and Christina Carmona (vocals/bass), who then added their husbands – Jake Soto (drums), and Noe Carmona (lead guitar) – into the mix. (Photographed above L to R – the Sotos, and the Carmonas)

After releasing two EPs, "The Truth" is off their upcoming full length debut, which is currently slated to be released later this year.




With the video for "The Truth" featuring quite a few of my favorite things – an arcade, great pop music, the thought of tickets erupting from a Skee-Ball machine – I caught up with the band to ask them about their Skee-Ball skills, the evolution of their music, and the albums that inspired them to be musicians.

First off, tell everyone about the magical place where you filmed the video for "The Truth." I'm pretty sure it's either Heaven, or at least Heaven adjacent.

Michelle: Pretty close … Pinballz Arcade! A true Austin staple.

They were very accommodating, the only problem was not getting people in the shot that were actively moving since the concept was frozen time.

For the other locations we were able to utilize Noe and Christina's awesome apartment complex on the East side of Austin. The parking garage, terrace lounge, rooftop, etc., it all worked out so perfect.

At one point we were setting off these crazy pink smoke bombs from the rooftop and are pretty sure people on ground were calling the fire department. Also, silly string is really tough to pick up off of asphalt.

Did anything about the arcade bring out a level of competitiveness in anyone in the band? Is there someone who is an especially sore loser?

Michelle: Being an only child for the first 13 years of my life I will admit I'm always a sore loser for everything.

Jacob: Michelle is definitely the sore loser of the group. :)

Christina: Noe and I are both very competitive, but it was all for fun at Pinballz.

Which member of the band can kick everyone's butt at Skee-Ball, and what level of prize would they come home with from a carnival, or a Chuck E. Cheeses?

Christina: I've come home with some pretty badass prizes.

Michelle: Not me. I used to think I was really good at skee-ball. I don't know why I thought this because let me tell you, I am not. In the video there is a shot of me jumping in celebration after a score, and I didn't even make a top goal, I had to celebrate my skee-ball mediocrity.

Jacob: Christina would be the champ. I think she goes to arcades regularly to win lava lamps and assorted mugs with the tickets she collects.



"The Truth" is off your upcoming full length album. You've previously released two EPs. What about the process have you found to be different when it comes to putting together a full length rather than an EP? (other than the obvious – writing more songs)

Jacob: Recording multiple tracks/demos/sessions over months and months is way better from doing our entire EP in 2-3 days.

Our producer is somewhat of a perfectionist, so we are always trying to get the best out of each song no matter how long it takes.

Christina: Like Jake said, we have really taken our time with this album, and I've enjoyed that. I love being in the studio, so the full length has definitely allowed us to spend a lot of time there!

When you look back on your initial jam sessions from when the band was in the process of being born, what do you remember being most excited about?

Christina: I was so excited to get to hang out with Michelle and write music! I looked forward to our practices so much, and was really happy that we were able to create such a comfortable, creative environment. I loved watching the songs evolve. There was something really special about when it was just the two of us!

Michelle: Seeing Christina! For real, I would get ready, load up my gear, and drive over to her place, and it was just this awesome rush of creative energy, friendship, and a feeling that we were onto something really cool.

Adding Jake and Noe made the songs come to life, but the excitement of the early days came from those jam sessions of just Christina and I.

How much has your sound changed since then?

Michelle: When Christina and I first started out we wrote very soft, dreamy, delicate songs with simple arrangements. We've evolved in both how heavy our songs are, and how interesting the arrangements have become.

Jacob: I feel like the sound has just gotten more refined and yeah, probably a little heavier.

Christina: Noe's lead guitar parts have really added a lot to the sound. The songs are definitely more complex.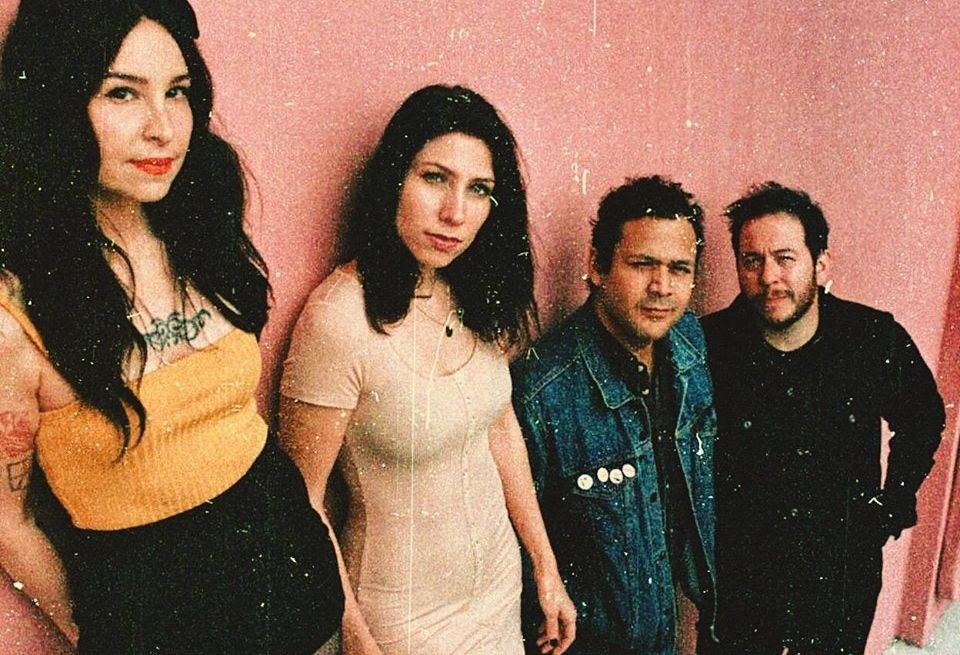 This year you'll be playing SXSW, and embarking on a West Coast tour. What have been some of the most memorable moments from previous shows – be it working with a band you admire, fans getting especially inspired by the music, or accidentally leaving a member of the band at a gas station (or leaving one there on purpose!).

Jacob: Overall, getting the opportunities to share the stage with some of my personal favorite bands that I've been listening to for a long time – La Luz, Sunflower Bean, Broncho, and a whole bunch others – has been pretty memorable so far.

Playing with (Japanese band) Tricot was a huge highlight for me in 2018.

Christina: One memory that comes to mind is the time we opened for Snail Mail and I popped a string at the end of "The Truth." I freaked out, but thankfully the bass player for Snail Mail let me borrow his Hofner bass. He was such a life saver, and someone snapped a good picture of me playing it.

Diving into your personal history, tell me about the first album that sparked your interest in music, who introduced you to it, and how you reacted when you first heard it.

Jacob: Deftones Adrenaline. Discovered them in '95 watching 120 minutes on MTV, and saw the video for "Bored." Adrenaline is still a record that holds up today.

Michelle: I discovered Gish by Smashing Pumpkins when I was 11 while my mom was getting her hair done at a salon her friend owned. The owner had a stack of CDs by the CD player and Gish stood out to me so I put it on. I bought it the next week and it changed my life. I never knew music could take me on a journey of such highs and lows until that album.

Christina: Both my parents are classical musicians, so I grew up around music. My brother is a badass metal bass player, and he introduced me to a lot of heavy music when I was pretty young. If I had to pick an album that made me want to make music, it would be Black Sabbath's Master of Reality. I picked up his bass immediately after hearing "Into the Void." I had to make that sound.

Finally, what makes Blushing blush?

Michelle: Sincere compliments.

Jacob: When people clap after we play a song, instead of throwing stuff at us.

Christina: Everything.


For more Blushing, check out blushingmusic.com, and follow them on Facebook, Twitter, and Instagram.



Labels: Vid Picks
posted by Adam Bernard @ 7:00 AM

3 Reasons You Should See Tropidelic Live
Thursday, February 14, 2019

This past weekend I was introduced to the good vibes of Cleveland-based six-piece Tropidelic, as their tour made a stop at The Acoustic in Bridgeport, CT.

A seamless intertwining of reggae, indie hip-hop, rock, funk, and ska – the band's sound is a musical gumbo that's sonically delicious with expert chefs at the helm, and Tropidelic are some culinary masters. The musical mix was even visually evident, as their guitar player, who has the hair to be in an 80's metal band, was wearing a Cardi B shirt.

There was a 420 vibe amongst the crowd, which included a group of people in onesies, and a few folks who were noticeably … let's just say their glaucoma was being taken care of, but to me those are just signs of a good party, and you know what – those types of folks really enjoy themselves as concerts, and that vibe spreads like a contact high.




I left the night as a fan of the band, and with the following three reasons you should see Tropidelic live.

1. They're all about creating a good time

Rather than a performance that felt like it was for the crowd, Tropidelic made it feel like they were with the crowd, creating a vibe that was less "a band and their fans" and more "a band with their friends."

This wasn't just figurative, either, it became literal, as near the end of their set members of the band brought a trombone and trumpet into the crowd to jam amongst the audience.

Being able to connect with an audience as friends is a remarkable skill, and it wasn't just for show, as after their set they were more than happy to hang out with everyone.

2. They feature an emcee/trombone player

Longtime readers know how many concerts I attend each year. Multiply that by the nearly 20 years I've been covering music and you may think, "This guy's seen it all," but Tropidelic's show was the very first time I'd seen an emcee who also plays the trombone.

Oh, and did I mention the emcee/trombone player can also play the drums, and that he's excellent at all three things?

The level of musical talent in this band is insane, and speaking of those drums …

3. A marching band could appear at any moment

At one point during their set the majority of Tropidelic disappeared backstage, only to return with a variety of drums, and a tuba – yes, a tuba – creating the illest marching band vibe this side of an HBCU.

This was another "only at a Tropidelic show" moment that made this first timer want to see them again as soon as humanly possible.




To find out when, and where, Tropidelic will be performing next, check out their website for show dates.



Labels: Music Reviews
posted by Adam Bernard @ 7:00 AM

NYC Scene Report – The Rad Trads, BAILEN, & more
Wednesday, February 13, 2019

This week's NYC Scene Report features The Rad Trads wishing "Good Luck Unto Ya," family trio BAILEN admitting "I Was Wrong," Teach Me Human looking to connect with "Tell Me That You Love Me," and I Am Snow Angel landing her Mothership.

* It's fitting that Brooklyn-based five-piece band The Rad Trads have rad in their name, because after listening to their latest single, "Good Luck Unto Ya," you'll think they're pretty freakin' rad.

Defying traditional genre categorization, The Rad Trads have elements of pop, rock, soul, and jazz.

The band was formed in 2012 at NYU, and as drummer and vocalist John Fatum, notes, they had some fairly reasonable dreams at that time. "(We were) a bunch of buds looking to play the bars, and drink for free."

Bassist and vocalist Michael Harlen explains that their goals grew as their travel itinerary became more and more interesting. "It turns out that every jazz festival in the world needed a fun band to hold down the late night parties, and so we went to Europe for the first time."

The band has now performed on four continents, in 15 countries, and 41 states, and they're currently wrapping up a West Coast tour. Check out "Good Luck Unto Ya," which is off their most recent album, On Tap, and hear why The Rad Trads are such a good time.




* When I first heard family trio BAILEN's "I Was Wrong" I was immediately struck by the gorgeous harmonies in the chorus. While they may be singing "I Was Wrong," their voices sound oh so right.

The NYC-based trio consists of fraternal twins Daniel and David Bailen, and younger sister Julia, and they explained "I Was Wrong" in a statement, saying, "The song is about coming together and listening to the other side of an argument, hearing another perspective, and being able to say, 'I was wrong.' It was inspired by the growing global divide in ideology, and a general unwillingness to hear out someone with differing opinions. Sometimes the hardest thing to do is admit your faults, but often it's the only way to move forward."

"I Was Wrong" is off BAILEN's debut album, Thrilled To Be Here, which was produced by Grammy award winner John Congleton (St. Vincent, The War on Drugs), and is due out on April 26th, via Fantasy Records.

The trio will be on tour from February 20th through April 6th (see all their tour dates on their Facebook page), and you can hear "I Was Wrong" right here.




* Sometimes an artist's story simply blows you away, and for me that was the case when I read about Long Island indie rock band Teach Me Human, and their frontman, Brian Cotter. Cotter is an active aviator in the United States Air Force, and he wrote the band's latest single, "Tell Me That You Love Me," while deployed in Iraq in 2018.

In a statement, Cotter explained the inspiration for the song, saying, "The lyrics represent the conflict of living in a new and dangerous reality while still attempting to connect with loved ones back at home."

He adds that these are themes that are ever-present in his music, saying, "There is no manual, or instruction book, that we get to help us deal with things like death, heartbreak, friendship … I am learning (to be) human every day. I take many things from life, and mix it with metaphors."

After two independently released EPs, Teach Me Human are now working on their first full length album, and you can see their video for "Tell Me That You Love Me" right here.




* I Am Snow Angel has been creating other-worldly atmospheres at live shows for years with her sultry, ethereal brand of electronic/downtempo music. Now, her Mothership has landed.

Mothership is the singer-songwriter-producer's latest full length album. Recorded in the Adirondack Mountains of New York state, according to I Am Snow Angel the album touches on themes of isolation, longing, paranoia, the paranormal, and ultimately, redemption.

I Am Snow Angel did an amazing Stacking The Deck interview with me last year, which you can read here, and to hear what it sounds like aboard her Mothership, click play on "You Were Mine," and allow her to take you on a chilled out ride.




For more of the best of NYC's indie music scene, come back next Wednesday, and check out the archives for previous columns.



Labels: NYC Scene Report
posted by Adam Bernard @ 7:00 AM

Pop Shots – A Look At The Charts … From 30 Years Ago
Monday, February 11, 2019

Welcome to your weekly dose of pop world musings. Covering all things pop culture, this week I'm hopping into my time machine again, this time setting the coordinates for 30 years ago this week.

Stepping out of my time machine I see all sorts of things I remember fondly from my youth. 1989 was a pretty cool year for me (and for Taylor Swift, since it was the year she was born). I turned 11 years old, and the music was phenomenal, as Top 40 radio was playing every genre imaginable – even giving us some 2 Live Crew after 9pm!

The Billboard Hot 100 from this week in 1989 represents all of those genres, as well as some of the musical shifts those genres were in the process of making as the '80s were coming to an end and the '90s were about to give birth to a plethora of new sounds.

So let's get into this exploration of chart history! Of course, since this is Pop Shots, you know everything is seasoned with a little bit of attitude.




1. Paula Abdul – Straight Up





A true pop classic, what's kinda crazy about "Straight Up" is that Paula Abdul was basically ushering in early '90s pop a year early.

I think a lot of us consider this a '90s song, because it sounds like it should be a '90s song – there's more of an edge to it than much of the pop music of the '80s – but it turns out that Paula, and producer Elliot Wolff, were actually pop music trailblazers.




11. Edie Brickell & New Bohemians – What I Am





A song that sounds just as good today as it did when it was originally on the charts, I'm pretty sure if you slipped "What I Am" into a modern Top 40 radio playlist an entire generation unfamiliar with the song would blow up the phone lines with requests for it, thinking it's a new release.




25. Guns N' Roses – Paradise City





There are two things that are especially noteworthy about the Guns N' Roses classic "Paradise City." First, it was charting in 1989, over a year and a half after the release of the album it's on, Appetite for Destruction. So yes, Virginia, there was a time when an album's life cycle was multiple years, and not just "until next week's releases."

Second, two and a half years after "Paradise City" the entire landscape of rock music changed when Nirvana released Nevermind. So GnR essentially packed an entire career's worth of hits into a remarkably frantic four years.




40. The Bangles – Eternal Flame (In Your Room was at #57)





One of the greatest ballads ever written, performed by one of the greatest voices of the '80s, "Eternal Flame" is a perfect song, and I will fight anyone who disagrees.

PS – I still think Susanna Hoffs is amazing (and I only mention this in hopes that she has a Google alert set up for her own name, stumbles upon this blog post, and thinks, "This guy's awesome! I should do an interview with him!").




50. Roxette – The Look





Sweden has been known for their pop music exports since the '70s, but what made Roxette unique is that they weren't just pop, they had a rock edge to them that acts like ABBA, and later Ace of Base, didn't have (although both of those acts were still fantastic).

Roxette gave us a bevy of classics, and "The Look" has always been one of my favorites.




56. Boy Meets Girl – Waiting For A Star To Fall





While many songs on this chart bridged the gap between the '80s and '90s, "Waiting For A Star To Fall" is so '80s – complete with a gratuitous sax solo – that it sounds like it should be from earlier in the decade. It's also an undeniably great feel-good song. Seriously, just try not to smile. It's impossible.




60. Fine Young Cannibals – She Drives Me Crazy





If you're anything like me, you always think of the Fine Young Cannibals mega-hit "She Drives Me Crazy" as a '90s song, and feel really old whenever an oldies station slips it into rotation alongside '60s, '70s, and '80s classics. Technically, however, it's an '80s song, although it's definitely one of those aforementioned songs that bridges the gap between decades. Of course, just because it's from '89 and not '90 doesn't mean we can't still feel old when we hear it on an oldies station … especially as we crank it up and sing along.




68. The Timelords – Doctorin' The Tardis





As someone who is a lifelong fan of both Doctor Who, and Jock Jams, I can't believe I didn't know about this song until putting together this column. "Doctorin' The Tardis" combines the theme from Doctor Who with Gary Glitter's "Rock'n Roll Part 2," and the result is f*cking fantastic.

As a bonus, the video looks like it was filmed on a budget of "whatever we can find in our couch cushions," which is kinda perfect for that era of Doctor Who.




89. The Escape Club – Wild Wild West





I've always really liked this song. It's catchy, it crosses genres, and the video has some fun effects in it. Why The Escape Club didn't become much bigger has always been a bit of a mystery to me, but after a follow up album that didn't really go anywhere, the London-based band called it quits, eventually making a comeback over a decade later – a comeback that seems to still be going strong, as the band's Facebook page is somewhat active.


And with that, my time is up for the week, but I'll be back next week with more shots on all things pop.



Labels: Pop Shots
posted by Adam Bernard @ 7:00 AM

Your Favorite Indie Artists are Getting Screwed Over
Friday, February 08, 2019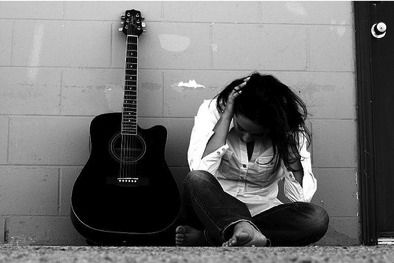 Let's say your taste in music is a bit left of center. Sure, you like some popular artists, but most of your favorites fly a little under the radar. You stream their albums on Spotify, put them in your playlists, and even share those playlists with your friends.

You probably think – "I'm doing my part to help support my favorite indie artists."

In a just world, that would be the case. Unfortunately, as recording artist and musician's advocate Blake Morgan explains, "The people you're listening to are not the people getting your money."

Poisoned Stream

Morgan, who founded the #IRespectMusic campaign, the goal of which is to help artists receive their fair share of earnings from airplay, has gone toe to toe with Spotify regarding their model for paying artists.

"All the streaming companies use a pool model for their money. They don't use a listener model," he explains. "A listener model would mean $7 out of my $10 subscription – that $7 should go to the artists I listen to … What ends up happening is my $7 gets put in a pool, and then divided by the amount of total streams, and who got what percentage of that amount."

Sound confusing? That's probably intentional, because how those percentages break down is jarring.

"90% of the revenue in streaming goes to 1% of the artists, which means 99% of the artists in the world are sharing 10%, and there's no way to get above that, ever."

This means for Morgan, and the many indie artists like him, "If you listen to my music on Apple, or Spotify, Beyonce is getting more money from you streaming my music than I'm getting from you streaming my music."



Morgan adds, "I don't begrudge Beyonce all of the money she has, she deserves it from the people listening to her music." The key part of that sentence is – from the people listening to her music. In a reverse Robin Hood ideology, streaming services are funneling the majority of the money earned by indie acts to artists like Beyonce, and her top 1% contemporaries.

If this continues it could eliminate an entire community of artists from the music world.

The Shrinking Middle Class in Music

When indie artists are trying to develop a career, every penny – or in the case of streaming, every fraction of a penny – counts, so when streaming services disproportionately divvy up earnings it has a ripple effect throughout music.

Morgan sees this on a daily basis. "The middle class of the music world, just like the middle class everywhere else, is being fundamentally destroyed and undermined."

Using statistics from the previous year, he estimates it took artists around 380,000 streams per month just to earn the U.S. minimum wage.

Zoe Keating, like many other artists at the end of 2018, posted her year-end Spotify statistics, but unlike other artists, she also pulled back the curtain, and shared how much her streams actually netted her.




Over 2.25 million listens resulted in only a little over $12k in funds.

This kind of "steal from the poor to give to the rich" revenue sharing makes it impossible for indie artists to climb the proverbial ladder, because, continuing the metaphor, the ladder is missing all of its middle rungs. Either you're already at the top, or you're among the glut at the bottom desperately searching for a musical grappling hook that will help you ascend past the giant void.

Morgan points out the ladder previously had all of those middle rungs, noting that back in the day, "If we start a band, (let's say) we're 18 years old, we can sell 1,000 albums, that's $10k bucks, we can buy a van now. You can build on it." In the present, however, with the way streaming is currently set up, he laments, "There's no way to build a middle class in this economy."

2,000,000 vs. 1,000

Morgan's hypothetical band building exercise begs the question – what's easier for an artist, getting 2 million people to stream their music, or getting 1,000 people to buy their album?

While everyone says "nobody buys albums anymore," there's still a market for CDs, vinyl, and even cassettes, albeit a niche one. If an artist can find that market for their own work, and focus their efforts there, it could reap far greater benefits for them, at least in the short term.

While everyone was posting their year-end Spotify numbers on Twitter, indie hip-hop legend J-Zone spoke up about the idea of sales vs. streams, saying




In a reply to this, hip-hop DJ and producer ChumZilla added




Those tweets, and Morgan's example of how to grow as a band in the days before streaming, led me to think about a panel discussion I moderated a handful of years ago that included SpaceLAB Recordings founder Jake Palumbo, who has been successfully rowing his way through the murky indie music waters for well over a decade. During the panel discussion he'd mentioned 500 being a magic number for indie artists.

Following up with him in the present, he reiterated that the number represented how many fans an indie artist would need to survive. "The notion was a true fan, or hardcore fan, being someone who copped all your product for the year – i.e. at minimum a CD, t-shirt, and concert ticket."

He notes that as the years have gone by, the break-even point has gone up, but is still, ultimately, reasonable. "If you can get approximately 1,000 people to spend $40-$50 a year on you, you can earn $40k-$50k a year before taxes."

With that in mind, can bands still grow the old fashioned way?

Solutions for Helping Indie Artists in a Streaming World

If you're a fan, and you're paying $10 a month for a streaming service, consider bumping it down to a free, ad-supported version, and using that $120 per year to purchase music, t-shirts, and concert tickets, from your favorite indie artists.

I know it may seem like an antiquated notion to buy an album, but this is where the artists come in – if artists can shift some of their focus from streaming, to selling, they can incentivize buying products by offering autographed CDs/posters, merch bundles, etc.



Palumbo also advises artists be diligent about making sure they receive the payouts they've earned from airplay. "Since everything is swinging towards numbers, and stats-based royalties, it's more important than ever to make sure you're registered with every possible royalty retrieval service available in order to cast a wide net, and collect all the pennies owed to you from everywhere."

He adds, "If you aren't signed, then you need a digital distributor of some sort for your streaming, and sales of music (i.e. TuneCore, DistroKid, etc.). You need to be registered with ASCAP / BMI for performance royalties from FM radio, college radio, TV, film, jukeboxes, etc. You need to be with SoundExchange to collect royalties from internet radio, satellite radio, Pandora, etc., and (you need to be with) SongTrust, or Harry Fox Agency, etc., to collect the mechanical royalties your songs earn by being duplicated for distribution."

Artists can also join Blake Morgan's cause – which is a cause for all artists – and learn more about his #IRespectMusic campaign. His petition has nearly 15k signatures.

If petitions used the streaming model, most of those signatures would end up going to another petition, one that already has millions of signatures, which is a perfect example of why artists need to keep fighting for their rights.



Labels: Music Commentary
posted by Adam Bernard @ 7:00 AM