NYC Scene Report – Elliot Lee, Sophie Colette, & more
Wednesday, June 26, 2019

This week's NYC Scene Report features Elliot Lee feeling "Upside Down," a "Version" of Sophie Colette, Makes My Blood Dance "Beaming Right Up," and Mikal Amin stamping your PassPort.

* When I first heard Brooklyn-based indie pop artist Elliot Lee's "Upside Down" I immediately fell in love with her music. She is the best parts of more artists than I can count, combining everything from dark pop, to hip-hop, to electronic music, resulting in the rarest of rarities in 2019 – a fresh new sound.

Lee also crafts her songs with depth, as she explains, "It feels so satisfying to wrap up uncomfortable messages in pretty, stomach-able packages that make people want to dance and sing, but also low-key cry about all of the sadness in the world at the same time."

She adds, "Each song is a representation of what was taking up the most space in my brain while I was writing the lyrics, and the writing process itself helps me to work through the issues instead of just quietly ruminating like I otherwise do."

Give "Upside Down" a listen. If you're anything like me you'll be hitting the replay button again and again.




* Sometimes a great new artist is staring you right in the face, and in the case of Brooklyn-based indie pop singer-songwriter Sophie Colette, I'm not speaking metaphorically – I found out about her music when we were literally staring each other in the face at an event for another artist.

After an impassioned debate about cargo shorts (the passion was all on my side, attempting to convince her they're super cool), we exchanged stickers (what are business cards?). Hers said "I saw the glimmer in your eye." I was intrigued, and went to her site. As it turned out, she's great!

Colette recently released a single titled "Version," and it's a gorgeous song, with vocals so beautifully sweet they grab you right by the heart.

Give "Version" a spin. I guarantee this won't be the last time you see Sophie Colette here!




* Back in April I wrote about disco metal band Makes My Blood Dance making their debut with their song "Beaming Right Up." Now there's a video for the song – which is the first of six singles to be released by the band – and it's just as wild, and unique, as the band itself.

Frontman Evan Russell Saffer discussed the clip in a statement, saying, "We wanted to do something elegant and sexy, so the theme of the video mixes elements of the roaring '20s with a Middle Eastern aesthetic that could be on Mars. Sort of Great Gatsby meets Blade Runner 2049."

In reality, the video wasn't shot on Mars, it was actually filmed in a designer loft in Tribeca, and it's something you should absolutely click play on immediately.




* Brooklyn-based hip-hop artist Mikal Amin has toured the globe numerous times, and with his latest release he's asking listeners to grab The PassPort and take a trip of their own, musically speaking.

The PassPort is Mikal's new, seven track, EP, the second in his "Where in the World is Gun" series (which plays off his stage name of Hired Gun). For the EP, he's joined by artists from Hungary, Germany, France, Italy, Mozambique, and Swaziland.

In a statement, he explained the inspiration for The PassPort, saying, "Four years ago was the release of my last project. Having just finished a tour as an American Music Abroad cultural ambassador, I returned from Mozambique, and Swaziland with new records I'd done with Azagia, RasSkunk and Jazz P. It would be the start of this project. Since that trip, I've toured several European countries, performing and building with these artists to create music for you. Roughly ten years ago I realized that my influence, inspiration, and motivation had ascended from the local to the global and The PassPort, the second international compilation I've released, is a reflection of the universal hip-hop culture and citizenship that I'm a part of."

Check out the song "Duisburg to Brooklyn," featuring Tomasz Kwapien, and get your PassPort stamped.




For more of the best of NYC's indie music scene, come back next Wednesday, and check out the archives for previous columns.



Labels: NYC Scene Report
posted by Adam Bernard @ 7:00 AM

Pop Shots – Be Our Guest
Monday, June 24, 2019

Welcome to your weekly dose of pop world musings. Covering all things pop culture, this week Pop Shots is hitting you with thoughts on everything from Ed Sheeran's guest filled project, to Taylor Swift's celebrity cameo packed video, to the latest big name artist booking a stay in Las Vegas, and since this is Pop Shots you know everything is seasoned with a little bit of attitude.

* Ed Sheeran revealed the artists he's collaborated with for his No. 6 collaborations project (due out July 12th), and the list of names includes Bruno Mars, Cardi B, Camila Cabello, Khalid, and Travis Scott. Man, that reads like a wish list of performers for really rich kid's bar mitzvah.

* In honor of the 20th anniversary of Enema of the State, Blink-182 will be performing the album in its entirety during their North American tour with Lil Wayne. You know, that's much better than my idea of opening a free enema tent next to the merch table.

* The Jonas Brothers' latest album, Happiness Begins, debuted at #1 on the Billboard 200 with a tally of 414,000 equivalent album units, 357,000 of which were actual album sales. Apparently a lot of folks are a sucker for the Jonases (and I hate to admit it, but that song is catchy as f*ck).




* Taylor Swift released a celebrity cameo filled video for her LGBT anthem "You Need to Calm Down." Predictably, fans reacted by doing the exact opposite of the song's title.

* Nicki Minaj made her way back into listeners' ears this past Friday with the release of "MEGATRON," and the return of Beats 1's Queen Radio. I wonder how many people tuned into the latter and were really disappointed by the lack of Freddie Mercury.

* BTS extended their record for the most #1 songs on Billboard's World Digital Song Sales chart, as "Dream Glow," their collaboration with Charli XCX, debuted in the top spot, becoming the Korean boy band's 12th #1. This begs the question – why does pop music have better foreign relations than every government in the world???

* Shania Twain announced a Las Vegas residency that will kick off at the Zappos Theater at Planet Hollywood Resort & Casino on December 6th. OK, so you have a Vegas residency …




(sorry Shania, I dig you, but that joke pretty much wrote itself)

* Guns N' Roses added eight new shows to their 2019 itinerary. There's no word on how many times they will break up before, during, and after those shows.

* Jeremy Spencer, who once manned the drums for Five Finger Death Punch, is now a southern Indiana police officer, having been sworn in as a member the Rockport Police Department. I don't know about you, but I'd DEFINITELY toe the line if I knew my local police force included a guy who played the drums on a song titled "The Way of the Fist."

* In sad news, Megadeth frontman Dave Mustaine has been diagnosed with throat cancer. Best wishes to Mustaine in his fight. Here's hoping his treatments will be a "Symphony of Destruction" to the cancer.




And with that, my time is up for the week, but I'll be back next week with more shots on all things pop.



Labels: Pop Shots
posted by Adam Bernard @ 7:00 AM

My First Time – CookBook
Friday, June 21, 2019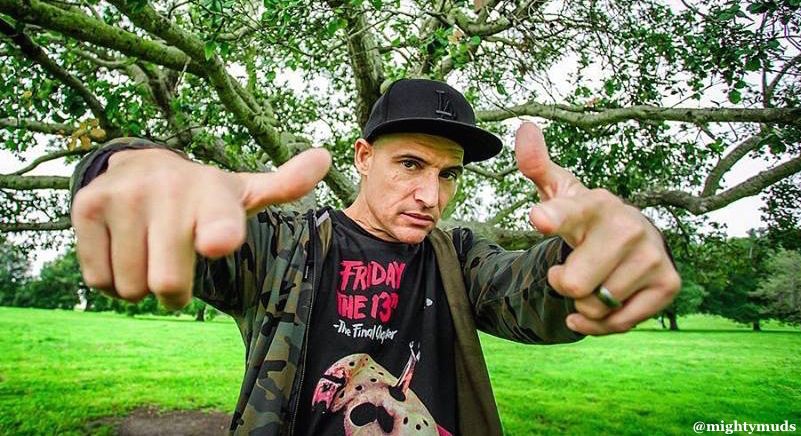 My First Time is a feature exclusive to Adam's World where artists discuss some of the major artistic firsts from their life.

CookBook is a Southern California indie hip-hop legend. Whether it's been as a member of the famed hip-hop group LA Symphony, his work as one half of Cook and UNO, with UNO Mas, or as a solo artist, he's been moving crowds for over 20 years.

Two decades, however, is a long time to do anything, and with that in mind, CookBook is about to turn the page to the next chapter of his career. What that will entail, he isn't sure yet, although he does have a long-running podcast with MURS named Felipe's Garage, where the two "meet to pop sh*t about pop sh*t, talk sh*t about hip hop sh*t, and argue about nerd sh*t."

Earlier this month, CookBook put one last exclamation point on his solo career, releasing what he's calling his final solo album, Jason Soto Was Here, featuring MURS, Gangsta Boo of Three 6 Mafia, and Pigeon John, among others.




With CookBook moving on to his next musical endeavor, he sat down with me to talk about some of the major artistic firsts from his life.

My first time performing on stage

The first ever time I can remember being on stage was at 5 years old. I was going to what would end up being the only school I would ever go to – a private Christian school that at the time was called Temple Christian School. It went from K-12, and my parents made sure that I did, too!

The play was called Down by the Creek Bank. I couldn't tell you what it was about. Can't even remember one scene. All I do remember is I had a solo, and one of my lyrics was, "Down by the creek bank, by the ole hollow log." LOL!

From there I would always try out for every single play my school put on. I was in at least one play a year, K-12th grade. 90% of the time I had the lead role, or one of them, but that time, at 5 (years old), is the first time I can remember being on a real stage.

My first time buying an album

I honestly think that The Fat Boys Are Back was the very first album I ever bought. I begged my mom to get it, cuz at the time she didn't let me listen to "secular music." I was young, and she didn't want the devil to influence me, I guess! LOL!

But for some reason this question reminds me of a later time when I was heavy into music, and it must've been like 1992. I used to go to school every day with three cassette tapes – my favorite three at the time, that I bought with my own money – A Tribe Called Quest's Low End Theory, Leaders Of The New School's first album, A Future Without a Past, and Stunts, Blunts and Hip Hop by Diamond D. I wore those three tapes out for MONTHS! I knew every lyric. Today, I probably only know most of the lyrics to Low End. The other two, ehhh … not so much. Still great albums, but didn't quite stay the rest of time with me.

You know what? I think it's time to bump those two albums again!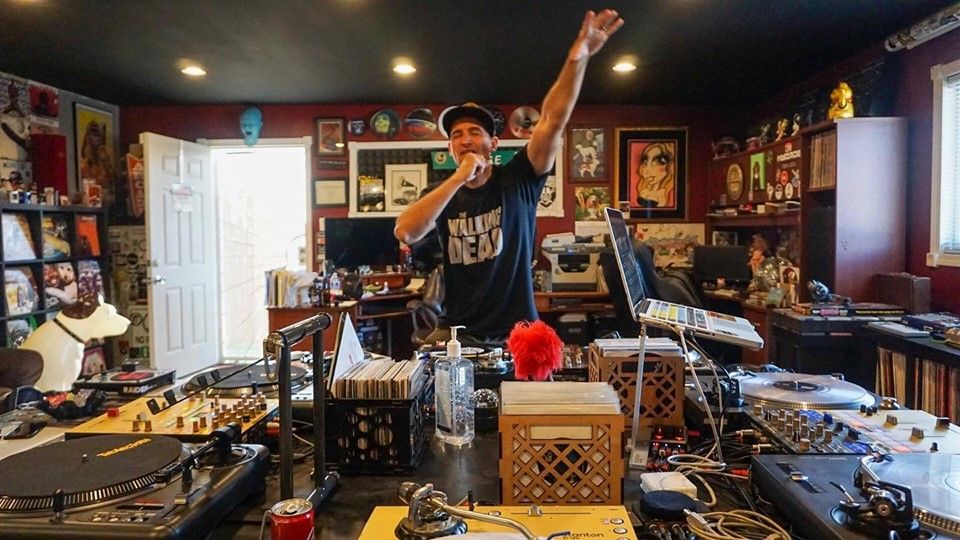 My first time attending a concert

I don't remember my first ever concert, but I do remember my first ever concert I lied about going to!

Growing up, I was always around kids much older than me. My brother and sister are much older than me, too. My sister went to the Prince Purple Rain concert, and brought me home a purple concert shirt. I was way way way too young to go to a Prince concert, but because I had the shirt, and wanted to look cool for the older kids, I told everyone that my sister took me to the concert. I would tell them whatever my sister told me about what happened at the concert, but I didn't know WTF I was talkin' 'bout!

Eventually one of the older kids caught me in the lie, and I was mocked mercilessly. 

My first time writing an original song

I was still in school, and heavy into church. Our youth pastor would encourage us to "do something for God," or however he worded it. I thought to myself, "I wanna do something for God, and I'm into hip-hop … hmm … I'll start rapping for God" LOL!

I believe the song was called "I'm on a Love High."

So bad!

I'm NOT gonna spit the bars, even though I think I remember a bunch, but what I will say is the song opens up with these two lines – "I'm strong … tough like bounty / cuz I got the Holy Spirit who surrounds me!"

SMH. Horrible!



My first time at an open mic night

My first ever open mic night was going to Project Blowed with Pigeon John. I had been there before, but I never had the nerve to sign my name on the list.

Pigeon OWNED that place back then. He would kill it all the time, and they all loved him. This particular week, he said, "Enough of this. You're going up!" and signed my name next to his on the list.

I was so nervous, especially cuz he wouldn't ever have a real song prepared, he would just figure out a loose hook idea, grab a beat, and go up and freestyle the verses. I had to just jump in!

Well, it was probably the worst night in Project Blowed's history. It was dead! Most people were outside, and everyone who went up was getting the infamous "please pass the mic" shouted at them! John went and looked at where our names were on the list, and told the host, "Screw this! Put us on next!"

I went up with Pigeon, and, mostly because of him, we rocked it so hard that EVERYONE that was outside came running in, and the whole place erupted! The rest of the night was live AF!

I did my little raps, but I was more amazed at what my homie Pigeon John had just done – he took what was the worst night I'd ever seen at Project Blowed, and with one song turned it into the BEST night I'd ever seen at Project Blowed!

Needless to say, I felt great leaving there, knowing I was a part of it!



My first time going on tour

I've been on so many tours, especially with LA Symphony!

I'll talk about my first ever solo tour. It was truly a SOLO tour! UNO was supposed to go on the road with me, but for whatever reason he couldn't, so I hit the road in my little Honda Civic with me, my laptop, and a trunk full of my first solo CD, I Love The 80's.

I had booked my own shows, and also got myself to join two other tours on this run. One was with the Hellfyre Club, which was Nocando, Dumbfoundead, Intuition, and Open Mike Eagle. The other was a tour that Aceyalone, and Sunspot Jonz of The Living Legends were doing.

Everyone couldn't believe that I was literally driving around the country alone doing these shows, but I was hungry as hell, and wanted to make it happen!

Aceyalone has the best quote – I had met him numerous times before, but for whatever reason, he always forgot who I was, so every time was the first time meeting me for him. This time he said, "Dude, you're out here touring alone? Doing all the driving and everything ALONE?!? Man, I got mad respect for you, bro! This time I won't forget you! I'll remember meeting you forever!"

Fast forward to sometime in the future, back in LA. I run into Aceyalone at some event, and he said to me, "Nice to meet you, bro. I'm Aceyalone. What's your name?" 




For more CookBook, check out MusicByCookBook.com, and follow him on Facebook, Twitter, and Instagram.



Labels: Music Interviews, My First Time
posted by Adam Bernard @ 7:00 AM

NYC Scene Report – Gabrielle Marlena, Raveena, & more
Wednesday, June 19, 2019

This week's NYC Scene Report features Gabrielle Marlena dealing with the wrong kind of love, Raveena feeling "Stronger," The Ritualists picking an "Ice Flower," and Verdigrls making Small Moves.

* When it comes to love, and relationships, who among us hasn't wanted the wrong person? NYC-based singer-songwriter Gabrielle Marlena's latest single, "Anyway," is all about those unhealthy longings we all experience at some point in life.

In a statement, Marlena explained the events that led up to the writing of "Anyway," saying, "When I wrote this song, I was so emotionally exhausted from dating, and finding men that didn't fit right, and I was so angry that it kept not working out. In the end, I was recognizing my own tendency to settle for anything that felt good enough to fill that void."

Marlena added that when it came to one ex in particular, "This guy treated me like actual dirt, and I hated most things about him, but I was still so jealous and hurt when he found someone who he was 'more compatible with,' in his own words. The line 'I want it anyway' didn't actually come to me until I was in the studio. It's about how even the worst kind of attention is so addictive. I can't wait to give all the people stuck dating out there an anthem to cry to when they're texting the wrong person at 4am."

"Anyway" is off Marlena's upcoming EP, Manners, which is due out June 28th, and you can give the song a listen right here.




* NYC-based songstress Raveena is feeling "Stronger." "Stronger" being the name of the latest single off her debut album, Lucid, which was released last month.

In a statement, she explained her personal ethos, which clearly plays a role in her music, saying, "You can be soft and full of power and full of strength. You can go through things that tend to really harden people, but that doesn't take away from those beautiful, vulnerable, creative parts of yourself. Those can still be alive and growing."

Raveena wrote "Stronger" while using psychedelics, but the only trip you'll be taking when you give it a listen is a smooth one.

Click play, and check out the beautiful strength of Raveena.




* NYC-based dark psychedelia rockers The Ritualists have been paying their dues in the scene for a number of years, and come August 2nd their hard work is going to culminate in the release of their full length debut, Pained People (via Out of Line Music).

The lead single off the album is "Ice Flower," which has a timeless feel to it, as it could just as easily have been a hit in the '80s or '90s, yet still sounds completely fresh in 2019.

Whichever subgenre of rock you're into, you'll find something to connect with when you click play on "Ice Flower," and if you're anything like me, you'll immediately want to hear more from The Ritualists.




* Verdigrls (not to be confused with Verde Girls, which would be young women who are green) are the classically trained sister duo of Anna and Catherine Wolk, and while the title of their latest EP is Small Moves (out now on Substitute Scene Records), the NYC-based sisters are well on their way to making plenty of big moves.

The self-described "sad girl electro chamber pop" duo recently released the title track of Small Moves as a single, and they explained the song in a statement, saying, "'Small Moves' is about the disorientation you feel at the end of the night when everything seems separate from you. Everyone appears to be having fun, and you just feel empty."

They added that when it comes to the music of "Small Moves," "We played with unorthodox ways of using the cello bow, and included pedals to capture the strangeness of drunken late night fogginess."

Hey, who can't relate to that?




For more of the best of NYC's indie music scene, come back next Wednesday, and check out the archives for previous columns.



Labels: NYC Scene Report
posted by Adam Bernard @ 7:00 AM

Pop Shots – A Look At The Charts … From 30 Years Ago
Monday, June 17, 2019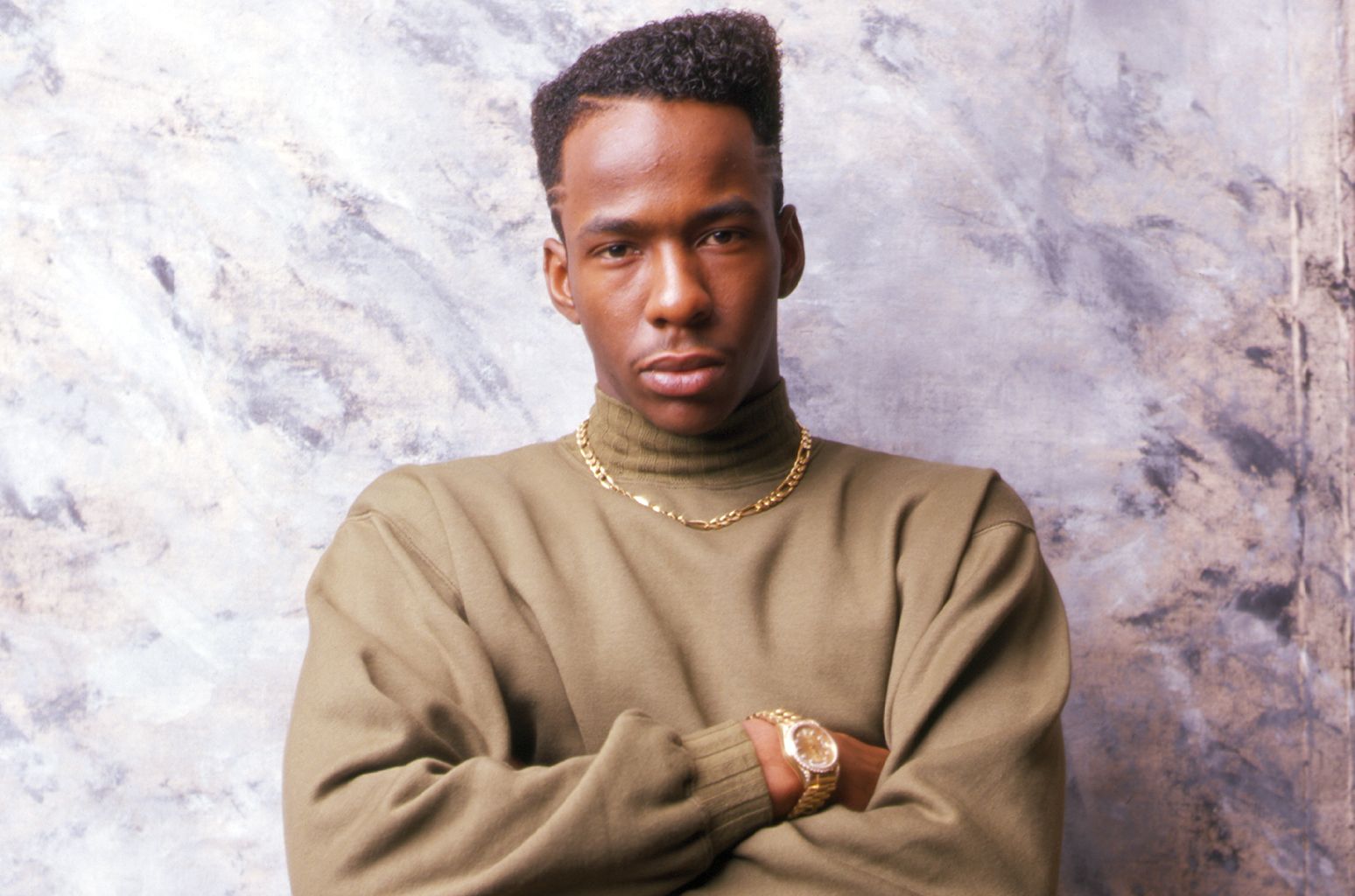 Welcome to your weekly dose of pop world musings. Covering all things pop culture, this week I'm hopping into my time machine again, this time setting the coordinates for 30 years ago this week.

Stepping out of my time machine I hear ... I hear songs that spark memories of good times. It was the summer before I turned 11, and all I really had to worry about was having fun, and not getting into too much trouble while doing so.

The #1 song in the nation this week back in 1989 was New Kids On The Block's "I'll Be Loving You (Forever)." Thank God for those parentheses, or who knows what kind of timetable NKOTB could've been working with!

Thankfully, this edition of the Billboard Hot 100 was filled with other, much more memorable, songs. So let's get into this exploration of chart history! Of course, since this is Pop Shots, you know everything is seasoned with a little bit of attitude.




3. Bobby Brown – Every Little Step




In 1989 Bobby Brown was on top the world, and "Every Little Step" would become one of his biggest hits of all-time. It's an undeniably great song, so much so that hearing the beat come on will immediately make pretty much everybody smile.

Bobby pulled double duty on this chart, as "On Our Own," his contribution to the Ghostbusters 2 soundtrack, gave him a second song in the Top 50, coming in at #45.




5. Neneh Cherry – Buffalo Stance




I hold the position that Neneh Cherry still doesn't get the props she deserves.

Neneh Cherry holds the position of a "Buffalo Stance."

Over the years there have been conflicting reports as to what that stance actually entails.

According to Urban Dictionary, it's "to stand with your arms tightly crossed, looking over to (the) side at somebody. This comes from the pose struck by Bruce Smith of the Buffalo Bills in the late 1980s." Coincidentally, Cherry was married to a different Bruce Smith from 1983 to 1984.

Sadly, the Bills Mafia doesn't get to own this one, as it's actually about The Buffalo Posse, which was a crew formed by fashion stylist Ray Petri that was made up of photographers, models, musicians, hair and makeup artists, and other creatives – a crew that included Cherry. Cherry confirmed this, saying in a 2007 interview with the New York Times, "The song is about our gang, our time, and our mentor, Ray, who is still behind every word and every melody. Buffalo meant classic. None of us were into here-today-gone-tomorrow fashion, which is why we gravitated toward each other."




7. Fine Young Cannibals – Good Thing




For all those who thought Fine Young Cannibals were a one hit wonder, please allow me to remind you of their second monster hit, "Good Thing."

A pop song with a musical feel reminiscent of a bygone era, "Good Thing" followed "She Drives Me Crazy," which was also on this chart at #69. Yes, that's right, "She Drives Me Crazy" was at 69. Nice.




11. Michael Damian – Rock On




A few years ago I wrote a feature for Myspace on 15 Iconic '80s Songs That Were Actually Covers. On that list was Michael Damian's "Rock On."

It doesn't happen often that a remake is better than the original, but this was the case with Damian's version of the 1973 David Essex song. This is not to say the Essex version is bad, it's just when you hear the cover you realize having an '80s spin on it brought it to another level.




26. Martika – Toy Soldiers




One of the great pop songs of the '80s, "Toy Soldiers" is off Martika's self-titled debut, and with a hit like this, and a voice like hers, it's kind of mind-boggling that she didn't stay at the top of the charts for years to come. This gets even more confusing when you take a look at her sophomore album and see it featured four songs written and produced by Prince, yet, after that album there were no more Martika albums.

There was a resurgence in interest in "Toy Soldiers" in 2004 after Eminem sampled it for his song "Like Toy Soldiers," and I'd like to call for a resurgence in interest in Martika in 2019. Can we hear what she's been up to, yo???




40. Great White – Once Bitten Twice Shy




Rock music was peppered throughout this particular Billboard Hot 100, which included songs by Warrant, Ozzy Osbourne, Bon Jovi, Queen, Winger, Skid Row, Cinderella, and this memorable hit by Great White.

"Once Bitten Twice Shy" is a song that would probably cause an uproar on social media if it was released today. Lyrically it was … overt. Let's go with overt. For example

You didn't know how rock and roll looked
Until you caught your sister with the guys from the group
Halfway home in the parking lot
By the look in her eye she was givin' what she got

This is exactly why we should be happy it was released in the '80s, when it could become the timeless classic it absolutely deserves to be.




67. Rob Base & DJ E-Z Rock – Joy and Pain




Everybody knows "It Takes Two," and rightly so, it's a classic, but Rob Base & DJ E-Z Rock also gave us "Joy and Pain," which was another fantastic song.

On a personal note, "Joy and Pain" was part of my summer camp soundtrack, so I'll always associate it with good times.

Something tells me Rob Base didn't write the song thinking it would end up the soundtrack to suburban lakeside hijinks, but I bet he'd be cool with it.


And with that, my time is up for the week, but I'll be back next week with more shots on all things pop.



Labels: Pop Shots
posted by Adam Bernard @ 7:00 AM

My First Time – Luca Bertaglia
Friday, June 14, 2019

My First Time is a feature exclusive to Adam's World where artists discuss some of the major artistic firsts from their life.

Despite James Brown's "Funky Drummer," and Public Enemy's forceful request to "hear the drummer get wicked," drummers sometimes don't get the notoriety they deserve … mostly because their instrument is set up in furthest reaches of the stage, behind all the other members of the band.

NYC, by way of Italy, drummer Luca Bertaglia knows this position well, having manned the drums for a number of bands over the years, including performing for 80,000 people at a stadium show.

Currently, Bertaglia is the drummer for The Motor Tom, and Astra The 22's, and is a session drummer for a bevy of other bands.




Bertaglia's time to be in the spotlight is coming soon, as in addition to all his work with various bands in the city, he's also the bandleader of his own group – Luca Bertaglia Mind Project.

With Luca Bertaglia Mind Project currently working on their debut album, which they plan on releasing later this year, Bertaglia sat down with me to talk about some of the other major artistic firsts from his life.

My first time performing on stage

I've performed so many times in so many different roles, it's hard for me to remember which one was the first one.

I've been a guitar player, percussionist, the older man of my village, a detective, a hit man, who knows what else, but most of all I've been a drummer.

(Editor's Note – at some point we're gonna have to revisit that hit man thing … or perhaps I should just leave it alone!)

One thing I definitely can't forget, though, is the relationship with the audience. No matter how young I was back then, or how old I am now … it's a very unique, and intimate moment, different every time.

My first time buying an album

I'm the youngest member of a four piece family. We have different tastes, but we all share the same passion for music, even if in different degrees, therefore I've always been surrounded by all kinds of 45" and 33" vinyl, cassettes, and CDs – from hard rock, to Italian singer-songwriters, to pop music, and so on and so forth.

Part of my personal growth, and education as an artist, is studying the work of other musicians, and, based on what I like and what I don't, create my own interpretation of it and develop my own voice.

Buying a record is the best, and more grateful, way of supporting someone else's work, and enjoying the process of being a lifetime student.

There are so many albums that influenced me, but probably the first one that made the transition from my Italian background into today's American style is Four & More by Miles Davis.




My first time attending a concert

Niccolò Fabi was the first concert I attended. I was around 12 years old.

I was with my family, and I clearly remember his face when I asked him to sign the back of my phone, which then I properly covered with scotch tape in order to protect it from fading out due to the sweat of my hands. I'm sure it's still there!


My first time writing an original song

I've been singing new melodies my whole life, so I've always been fascinated by the compositional aspect, but being a drummer never gave me the chance to really go deep into it, at least until I moved to New York.

Studying in a music school (The Collective School of Music in NYC) allowed me to relate the themes I had in my head with the rules of theory, and learning piano as a second instrument opened the door for a new world of possibilities.

Part of my course of study was composing and arranging songs, so in 2015, after dreaming about the emotional state that pervades this wood piece of chess during a game, I wrote "(Red) Pawn."

If I had to analyze this song today I'd say it's a mix of oriental and classical music with the influences of contemporary jazz and progressive rock as foundations, but when I wrote it I wasn't thinking about all of this at all, (I was) just trying to convert into music what I had in my head.

I was lucky enough to record this piece with some of the best performers in the New York scene, which were my teachers at that time. Everybody can hear this song every time I'm playing with the Luca Bertaglia Mind Project. It's also one of three songs of mine that will be used as soundtracks for the namesake mini-series that will come out by the end of this year, which I had the pleasure of acting in as the main character, as well.



My first jam session

One of the reasons I moved to New York was to play with as many musicians as possible, so the first time I decided to go to a jam session it was in the middle of the week after a full day of (teaching) lessons.

I knew what a jam session was, but I had no idea about how it worked in the capital of jazz. So, scared and determinate as I could be, I entered Fat Cat in the West Village.

The venue was packed, as always, and a lot of people wanted to play, so I was able to sit in just for one song. Afterward, as you can imagine, I felt an emotional mix of feelings happening at the same time.

You never know what to expect at the jam sessions, especially in a city like New York, but I'm glad I took the chance. I've learned a lot from it. 

My first time going on tour

Playing with a lot of artists has given me the chance to be involved in all sorts of performances – from gigs in the area, to national concerts, to international tours. After experiencing all of them I can tell you they all have one thing in common – it's an unforgettable adventure you have to do at least once in your life.

When I was in Italy I performed around the country with the IM Drum Ensemble, a group of drummers playing together and combining multiple rhythms at the same time.

Right before moving to The Big Apple I was lucky enough to have a national tour with the band Attika. We participated in, and won, the Festival Show.

A couple of years ago, with the band The Motor Tom, I performed at SXSW, where we spent the whole week.

Last summer I went on tour in Europe with Astra The 22's. After I played a few shows with other artists in Italy, my bandmates met me in Rome, where we had the first gig, then we flew to Latvia to perform at one radio station, one live concert in a venue in Riga, two TV shows, and two festivals – LABA DABA, and Summer Sound.




For more Luca Bertaglia follow him on Facebook, and Instagram.



Labels: Music Interviews, My First Time
posted by Adam Bernard @ 7:00 AM