NYC Scene Report – Samia, The Next Great American Novelist, & Slight Of
Wednesday, August 05, 2020

This week's NYC Scene Report features Samia discussing body image, The Next Great American Novelist getting existential about living in NYC, and Slight Of talking about "Other People."

* Samia has something important to say about body image, which is the theme of her latest single, "Fit N Full."

Discussing the song in a statement, Samia said, "For some reason the words 'fit' and 'full' have always felt mutually exclusive to me. I wrote this while I was living in the East Village, so overwhelmed by the magic and culture around me, and literally only capable of thinking about my fucking body. I tried to write this from the perspective of the person I wanted to be, instead of the person who stares at her reflection in the window of Veselka."

"Fit N Full" is off Samia's upcoming debut album, The Baby, due out August 28th via Grand Jury Music. After checking out the song, I think there's a pretty good chance you'll want your playlist full of her music.




* Sometimes living in NYC will make you contemplate your place in the world, or at the very least, your place in the city. This is the inspiration behind Brooklyn-based indie rock band The Next Great American Novelist's latest single, "Drag."

In a statement, songwriter Sean Cahill discussed the song, saying, "I love New York City, though some days it feels like a dysfunctional landscape of ill-routine. Living here, you realize you're functionally necessary, but of small significance or importance within the larger enterprise. I'm immersed in a series of habits – standing in line, getting on a train, heading to work, buying coffee, buying booze … are these choices I want to make, or am I just keeping the machine going?"

"Drag" is off The Next Great American Novelist's upcoming sophomore album, Careless Moon, due out October 2nd, and you can check out the video for the song right here.




* Slight Of is Brooklyn-based musician Jim Hill's ever evolving collective, and right now they're talking about "Other People."

"Other People" is the title track off Slight Of's upcoming album, due out August 28th.

Hill explained the inspiration for the song in a statement, saying, "'Other People' was the spark that gave way to the rest of the album. I was at a New Years party in my hometown swapping stories with an old friend about the people we used to know. At a certain point, I realized we hadn't said a word about ourselves. I think we all do this to a certain extent – we avoid vulnerability by talking about the latest show we watched, gossiping about people we work with, celebrities, or politicians. We're obsessed with the lives of others. We find meaning in them when we can't in our own. I thought this would be an interesting way to approach my songwriting. I felt I might be able to access something new by imagining the world through different perspectives."

Click play on "Other People," as Slight Of gives us something to think about.




For more of the best of NYC's indie music scene, come back next Wednesday, and check out the archives for previous columns.



Labels: NYC Scene Report
posted by Adam Bernard @ 7:00 AM

Pop Shots – Keeping Up Appearances
Monday, August 03, 2020

Welcome to your weekly dose of pop world musings. Covering all things pop culture, this week Pop Shots is hitting you with thoughts on everything from Ariana Grande's next appearance at the perfume counter, to Drake's latest appearances in the top 10, to when Katy Perry's album will be appearing in record stores, and since this is Pop Shots you know everything is seasoned with a little bit of attitude.

* Ariana Grande revealed she's been working on the new fragrance, and that she "finalized everything during quarantine." A fragrance that was finalized during quarantine? I can't wait to catch a whiff of "When Was The Last Time I Showered?"

* Insanely popular k-pop group Blackpink will be releasing their debut studio album on October 2nd. If you're anything like me, you're old enough to think it's crazy that a group can be insanely popular without having released an album.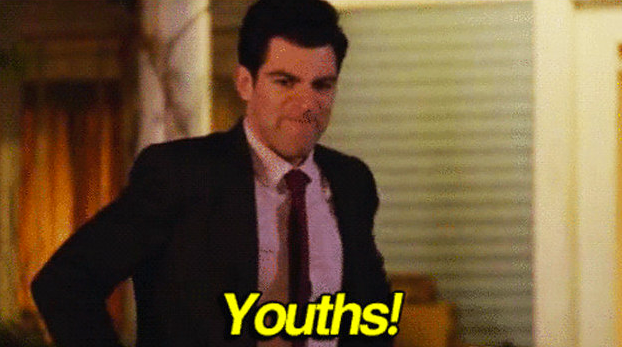 * Drake has broken the record for the most top 10 hits in the history of the Billboard Hot 100 thanks to DJ Khaled's "Popstar," and "Greece," both of which have now reached the top 10, and feature the Canadian rapper. These are Drake's 39th and 40th appearances in the top 10. I feel like the top 10 is like a nightclub that used to be super exclusive, but slowly started to let in anyone. You'll find a few folks who still show up every week, insisting it's still a hot spot, but the rest of us know better.

* With One Direction celebrating their 10th anniversary, streams of the boy band's music skyrocketed, seeing a 173.6% jump in U.S. on-demand streams the day of the anniversary (July 23rd). Pop Shots has acquired an exclusive image of Simon Cowell from when he heard the news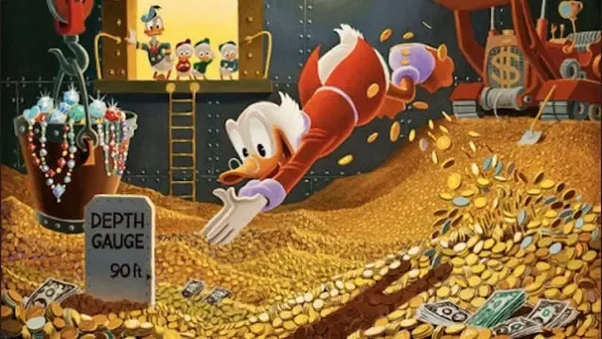 * Tove Lo is now a married woman. The singer shared a photo on her Instagram Story of herself and husband Charlie Twaddle showing off their wedding bands. Personally, I think if you were saddled with the last name Twaddle you absolutely deserve to marry the pop star of your dreams.

* Yellowcard have dismissed their lawsuit against late rapper Juice WRLD over his 2018 hit "Lucid Dreams," which the band alleges lifted "melodic elements" of their 2006 song "Holly Wood Died." With the rapper having passed away, the band reportedly felt uncomfortable about pursuing the action, being that it would now be against Juice WRLD's mother, who is the representative of his estate. Somewhere, Robin Thicke is thinking, "You mean to tell me all I had to do was die?"

* Billie Eilish released a new song, titled "My Future," last week. Of course, since she released it last week, technically "My Future" is her past.



* Guns N' Roses had to scrap their 2020 tour dates due to the coronavirus, but they've announced they'll be hitting the road in 2021 with a 13-date tour beginning July 10th. I assume Las Vegas will shortly have an over/under for how many dates the band will actually get through before breaking up again.

* Katy Perry has pushed the release date of her fifth album, Smile, to August 28th. Some may feel the delayed release of Smile is leaving them with an Empty Soul, but that's no reason to crawl into the "Bottom of the Bottle." (Yeah, I know, I went a long way for that one)




That's all for this edition of Pop Shots, but come back next Monday for more shots on all things pop.



Labels: Pop Shots
posted by Adam Bernard @ 7:00 AM

Syrena is On Her Way Home With a Whole New Vibe
Friday, July 31, 2020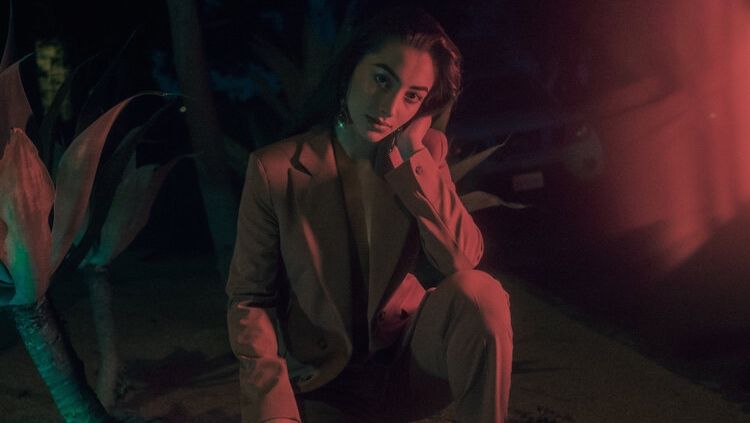 As we connect for our Zoom chat, indie pop artist Syrena looks happy and relaxed in her current residence in Texas, but Texas was never where she intended to be. The native New Yorker had been living in L.A., and has an apartment waiting for her in NYC, and her belongings … well, they're in various stages of transit.

Attempting to move across the country during a pandemic has some quirks. For Syrena, one of those quirks includes temporarily being stuck in the Lone Star State.

While she can't control very much about her move, Syrena has most certainly taken control of her career, embracing a new sound, and discovering a new personal strength.

Her latest single is the synth-filled, retro-flavored, "Sweet Talker," which feels like it would be just as at home in the '80s as it is in the present.




I caught up with Syrena to find out more about the music she's been releasing, her unexpected musical past, and what it's like to move across the country during a pandemic.

I was first introduced to your work back in 2018. You were doing a lot in NYC – singing, acting, bellydancing, fire eating, there's a long list of what you do – but last year you made the move to Los Angeles, a move you're now in the process of returning from. What inspired your move to L.A., and what is calling you back to NYC?

I went to LA for the first time in October of 2018, and (at the time) I was like, I don't feel like anybody with New York is connecting with me musically. I couldn't find a producer, or a collaborator, that was really able to tap into the sound that I was looking for, so I was like you know what, L.A. seems to be the place to go for pop music, so I'm gonna go there.

I went there for a week and had a few meetings at different studios, and one of them I really liked. After that initial meeting at the studio, (I learned) they also have an artist management company, so I was like OK, let's talk about this, and they decided to sign me.

I moved to L.A. in January of 2019 to do stuff with this management company.

I'm gonna move back to New York because the producers that I'm working with now … I'm working with Scott (Byrne) mostly, (who's) my boyfriend, so I don't have to be in L.A. to be at that studio anymore, and I wasn't getting a lot of work in Los Angeles.

The variety performing work, the rates are much lower (in L.A.), and I just wasn't feeling the vibe of Los Angeles very much, so I've decided that New York is the place to go back to.

Be honest, how much fun is it trying to move during a pandemic?

Oh my God, it is like the most stressful, awful thing. There's just no way to plan out what to do.

Did you basically just pack up a truck and hope for the best?

Yeah, basically.

The way it happened was I left L.A. very abruptly, because it was right at March 15th when all the coronavirus stuff hit the fan, so we hopped in (Scott's) car and just drove to Texas.

I moved out of my apartment, put all of my stuff in his studio in L.A., we came to Texas, waited it out, and in May we came back to L.A., I took all of my stuff and shipped it all to my parents' place in New York.

I had to ship all of my costumes, all of my props, and this was at the time when I'd finally got everything back from New York, just had it settled in L.A., and then it was like, nope, just kidding, time to go back!

I have an apartment that I'm gonna be in when I move back, and I'm just gonna have to take all my stuff back from my parents' place, move it into the new apartment, (get) everything in Texas, move it back. It's just been very hectic.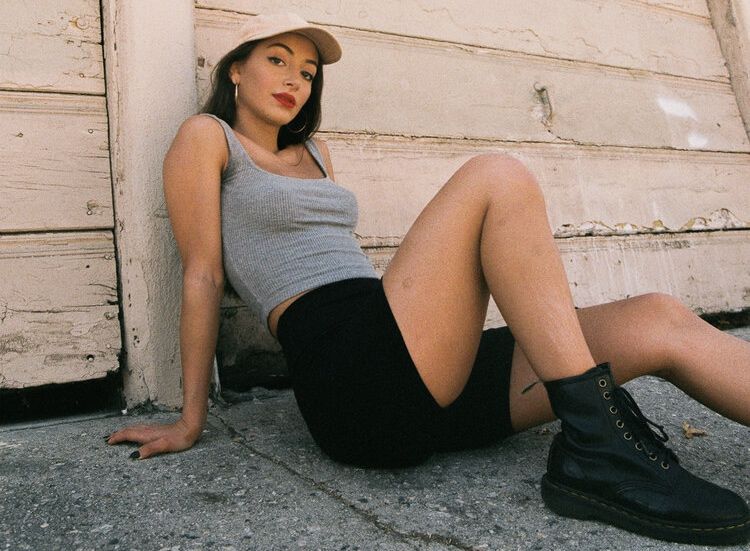 Meanwhile your parents are just accepting large boxes of stuff.

Yeah, they just open the door and it's, "Oh, OK, Syrena, what do you want us to do with this?"

"Umm, could you just leave it in my room until I'm back?"

What knowledge are you coming home with that you didn't have before?

I'm definitely coming back with more knowledge of the music that I want to be making, and the sounds that I'm looking for, because I did learn a lot in Los Angeles about what are the sounds of today, what are more current, exciting, sounds and artists, and also just what to look for when you want to work with other people.

I'm glad you mentioned sound, because you've been releasing a steady stream of singles this year with "Can't Sleep," "Glowing Red," and most recently, "Sweet Talker." All of these songs are very different. Would you say you're in an experimental period with your music, or do you have a goal of making sure no two songs ever sound alike?

I would say it's more experimental. I definitely am going for something more cohesive, but I also think I got into the habit of trying to make songs that just sounded like what I thought people would want to hear, and now I'm branching off from that – what would I want to hear if I'm a listener? What do I get excited about? What inspires me? Just be authentic, just be yourself, and don't try to manufacture a sound that you think people will want to hear.

I think through that shift of mindset I've been doing things a little more experimental.

"Glowing Red" was actually a very very old song. That was the first thing I wrote before going into the studio in 2018. I released that more as an act of rebellion, like I'm not gonna be scared to release this song that is not necessarily pop, and it's not necessarily what I'm going for in the future. This was a way for me to just break my own fake boundary I set in my head of, "You can't release certain things." Why not? If you liked it, and it made you happy, put it out.




Once you're back in NYC, COVID not withstanding, what else are you looking to get back into?

I'm definitely getting back into the variety performing. I miss performing every single week. It's going to be harder because there aren't a lot of live shows happening, because you need an audience for that, but there are a few smaller parties that are outdoors and socially distanced, and I've been getting a lot of requests for singing telegrams, and smaller and more intimate shows, so I'll be doing a lot of that when I get back.

Being involved in so many different types of performance, what do you think it's going to feel like when you can finally be on stage again in front of a full live audience?

It's gonna feel incredible. I really hope we get back to that soon, because that's part of the fun of performing – you feed off the energy of the audience. You do this to create this sort of bond of audience-performer that just takes you to a different world.

Musically, what do you hope to accomplish for the rest of 2020, with the knowledge that maybe we won't have live music for another couple months?

I want to get better at producing, so I've been learning on Ableton. I want to tap into this throwback sound that's coming up, this '80s, and disco (sound). I LOVE that. When I heard The Weeknd's new album I just flipped out because I was like oh my God! Oh my God! All the sounds that I like that are super outdated are coming back and they're new and fresh again and I have to make an album that's like this!

So musically, even though there won't be a lot of live shows, I think we can start looking at how to make interesting online performances, especially tapping into the synthwave aesthetics, to create a virtual live show with lights, and keyboards, and really amazing costumes, almost like making mini music videos, but as a live show. That's how I think of it right now.



I want to rewind a bit, because you mentioned old school sounds from the '80s, and disco. I'm old enough to remember the '80s, but you weren't alive back then. What turned you on to '80s music, was it your parents' record collection?

When I was young, I would say in high school, when I was 15, or 16, I got into glam metal. All I listened to was heavy metal in high school. When I got into glam metal, that '80s sound just changed my world. I was all about that, and through that I discovered other synthwave bands, and the pop sound of the '80s.

I would love to know, are there any interesting pictures of you from your glam metal phase?

Oh yeah! I mean, the way I dressed in high school was ridiculous. I showed up to school every day in like black lipstick, wigs, platforms.

Wigs? You have so much hair!

Yeah, but different colors, you know?

Glam metal was such a fun era. Was there a resurgence of it when you were in high school, or was it just something you happened to find?

It was just something I happened to find. I was into goth rock first, when I was 10-12, and then goth rock turned into thrash metal, thrash metal turned into glam metal.

That actually kinda makes sense, because you're very theatrical with all your performances, and glam metal was all performance. Now you're moving to synthwave?

Yeah, I want to explore those sounds, and the singles that I have upcoming are going to be very influenced by that.

Which artists are in rotation right now in your personal playlist?

I'm listening to a lot of the Dua Lipa record, a lot of The Weeknd record, and even Tears for Fears, and the original, darker sound, so it's a mix of the old and the new.

Are you throwing in some Depeche Mode for the darker sounds?

So much Depeche Mode. I love them.

Even the Banks album that came out last year, even though I wouldn't say it's '80s inspired, I love the sound that she uses.

Is there anything else you'd like to add about what you have coming up, or when you hope to be back in New York City?

I'll be back in New York City by August 13th, and I'm gonna try to compile some online shows of the music that I'll be releasing.




For more Syrena, check out iamsyrena.com, and follow her on Facebook, and Instagram.



Labels: Music Interviews
posted by Adam Bernard @ 7:00 AM

NYC Scene Report – Uni, The Bobby Lees, & Dan Miraldi
Wednesday, July 29, 2020

This week's NYC Scene Report features Uni with some post-apocalyptic "Debris," The Bobby Lees introducing us to "Wendy," and Dan Miraldi setting off some "Fireworks."

* If you're going to make a music video, why not make it as wild, and visually captivating as possible? I'm pretty sure that's the theory behind the clip for Uni's latest single, "Debris."

Discussing the video in a statement, Uni's Charlotte Kemp Muhl, who directed the clip, said, "'Debris' is about a post-apocalyptic cult, embracing the manifesto of 'Mutate or Die,' and using the metaphor of the end of the world for the end of a relationship."

She continued, saying, "My main inspirations for directing it were The Man Who Fell To Earth, Nam June Paik, and Mandy. Jack plays the genderless alien cult leader. David is the warrior, and I was inspired by the mysterious and ominous presence of Kim Jong Un's sister and royal advisor for my role, who is one of those rare, ice cold women running a militaristic state."

In a bit of cruel irony, she notes, "Right after we filmed it there were pandemics and riots, so it felt eerily premonitory of the despair and destruction of Western civilization getting it's comeuppance, but also about the Phoenix of a better future rising from the ashes."

Click play, and hang on for a wild ride.




* The Bobby Lees released their latest album, Skin Suit, earlier this month via Alive Naturalsound Records, and it's one of the most exciting rock releases to come out of NY's indie scene in 2020.

Loud, unapologetic, and in your face, The Bobby Lees are the kind of rock n roll that makes you want to tear shit up.

Need proof? Meet "Wendy", and take two minutes to go out of your mind in the best possible way.




* I know most of us feel like we've heard more than enough fireworks over the past few months, but Dan Miraldi's "Fireworks" are actually pleasing to the ear.

The singer-songwriter explained his latest single in a statement, saying, "'Fireworks' is an apocalyptic love song that compares the sky being on fire to a fireworks display. It's about who you would want to be with in those last moments before everything ends."

The song may seem like a sign of the times, but according to Miraldi, "It was actually recorded last summer, but now with the heaviness of world events, the song seemed appropriate."

That said, he does add, "For the record, I do not think we are currently experiencing the end of the world, but there's a lot to process and things feel overwhelming."

Experience the beauty of Dan Miraldi's "Fireworks."


posted by Adam Bernard @ 7:00 AM

Pop Shots – Finding Music Everywhere
Monday, July 27, 2020

Welcome to your weekly dose of pop world musings. Covering all things pop culture, this week Pop Shots is hitting you with thoughts on everything from Kylie Minogue hitting the disco, to Billy Joel tickling the ivories on a Long Island sidewalk, to Migos in the Top 10 for a record setting time, and since this is Pop Shots you know everything is seasoned with a little bit of attitude.

* Kylie Minogue announced her 15th studio album, Disco, will be released on November 6th. 15th studio album?!?! I'd personally like to thank Kylie Minogue for single-handedly keeping the album format alive.

* Nicki Minaj posted a photo of her pregnant stomach to announce she has a child on the way. I'm not sure the internet will be able to handle the photos she'll post to show she's ready to begin breastfeeding.



* Taylor Swift released a surprise album this past week, but contrary to what her fan base may believe, it did not cure the world of the coronavirus.

* Queen's Greatest Hits notched its 55th week at #1 on Billboard's Catalog Albums chart, moving it into second place in the chart's history, behind only Bob Marley and the Wailers' Legend. This seems like a great achievement until you realize the album it just passed is Creed's My Own Prison. This means we live in a world where people are still buying Creed albums at an alarming rate.

* Megan Thee Stallion was wounded in a shooting, and a rapper she'd been arguing with, Tory Lanez, found himself behind bars after cops found a gun in his car. Personally, I'm not sure Lanez is the real culprit, as I feel it could've just as likely been a 2nd grade English teacher who could no longer stand looking at the extra "e" in "Thee," and decided to take matters into their own hands.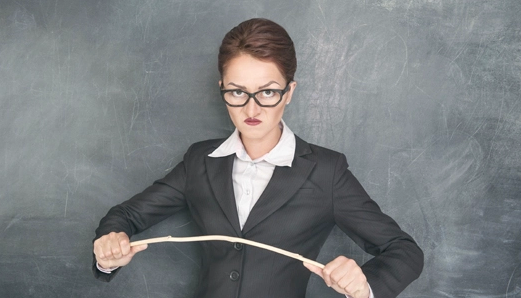 * Maroon 5 released a new single titled "Nobody's Love." I'm sure there are quite a few people out there who consider Maroon 5 the perfect soundtrack for a pandemic.

* Dua Lipa teamed up with reggaeton stars J Balvin, Bad Bunny, and Tainy for the collaborative single titled "Un Dia (One Day)." I know what you're all thinking – holy sh*t, reggaeton is still a thing?!?!

* While riding his motorcycle around his native Long Island, Billy Joel saw a piano on the side of the road, and because he's Billy Joel he decided to stop to find out how well it played. After playing Shelton Brooks' 1917 tune "Darktown Strutters Ball" he deemed the instrument a "perfectly good piano," and lamented its current fate. There's no word on if he later saw a sofa on the side of the road, stopped to nap on it, and then declared it a "perfectly good sofa," and lamented its current fate.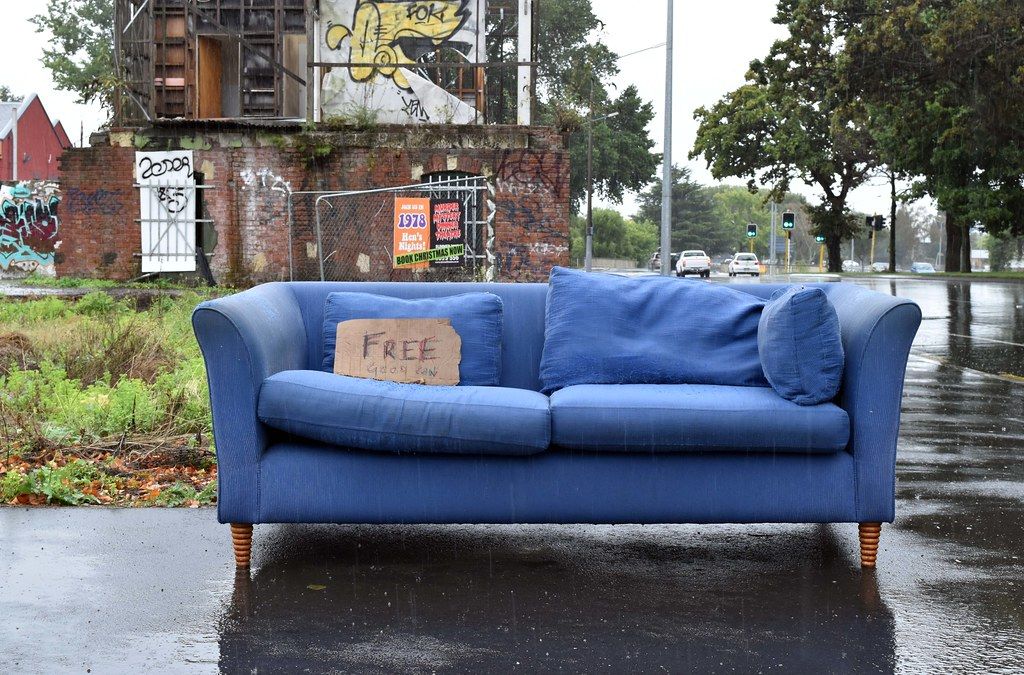 * Logic announced that his latest album, No Pressure, which hit stores last week, will be his last, saying he's hanging up the mic in favor of being a full time dad. So he's going from No Pressure to INFINITE pressure.

* Migos' latest single, "Need It" featuring YoungBoy Never Broke Again, has reached the Top 10 of Billboard's R&B/Hip-Hop Airplay chart, giving the trio their 10th Top 10 song on the chart. This matches the totals of Destiny Child and Dru Hill, putting them in a three-way tie for the most Top 10 songs in the chart's 28 year history. I know this is a Migos story, but here's your friendly reminder that Dru Hill were freakin' great.




That's all for this edition of Pop Shots, but come back next Monday for more shots on all things pop.



Labels: Pop Shots
posted by Adam Bernard @ 7:00 AM

5 Tips for Artists Live Streaming Concerts
Friday, July 24, 2020

To say I enjoy live music would be an understatement. Some of my favorite places in the world are cramped, sweaty, indie music venues with sticky floors, and bathrooms that inspire Olympic-level gymnastics so as to not touch anything with your hands.

I usually see somewhere in the neighborhood of 100 live acts per year. Even in my injury plagued year of 2017 (chemo, two surgeries) I still managed to see around 75 acts. Heck, I have a name tag that lists my occupation as "Professional Concert Hopper."

The current pandemic having put the kibosh on the live music scene has been heartbreaking. I feel for every artist, venue owner, and venue employee that is going through hard times right now, and, of course, the music lovers who are temporarily deprived of one of their great joys in life.

Many artists have turned to live streaming to perform for their fans. Some of these concerts have been fantastic, while others have had their issues. After checking out a number of these shows over the past few months, here are my five tips for artists who are planning on live streaming concerts.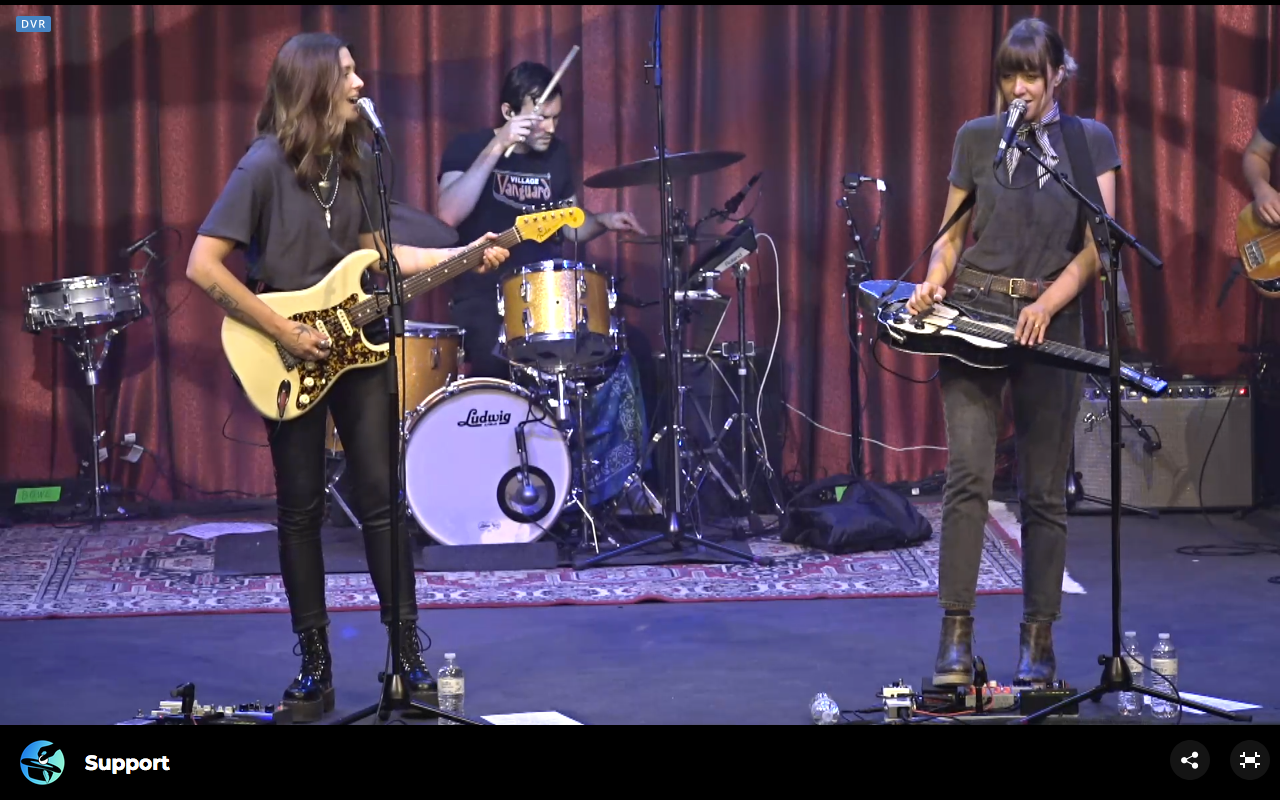 1. Get your sound right

If you're going to do a live stream, you owe it to yourself, and your fans, to sound your best, and just propping up your iPhone isn't going to be enough. Believe me, I've watched quite a few shows that have tried that method, and the sound has ranged from mediocre to downright awful.

The best live streams I've heard have been from bands performing at empty venues. This should come as no surprise, as venues have a professional running sound.

You might assume that as an indie artist you don't have the same kind of access to professional sound, but think back to all the shows you've performed – you've likely worked with a plethora of professional sound people, and if you've kept in touch with any of them all it would take is a quick email to employ them for their services in helping set things up correctly for a show.

One sound person I spoke with said it's actually possible to have good live sound while streaming from a tablet if things are set up correctly, you just have to know how to do it.

So call that sound person you know, because what's the point of having a show if it's going to sound anything less than great?

2. Recognize the situation

The worst thing an artist can do is try to make everyone believe a live streamed show is the same thing as a traditional concert (I've seen a live stream where fake crowd noise was used. That aspect of an otherwise fantastic show was cringeworthy).

There is no way the concert experience can be fully recreated via a live stream. A live stream is a markedly different experience, and should be treated as such.

You're playing to an audience at home. Recognize this, and tweak your performance accordingly.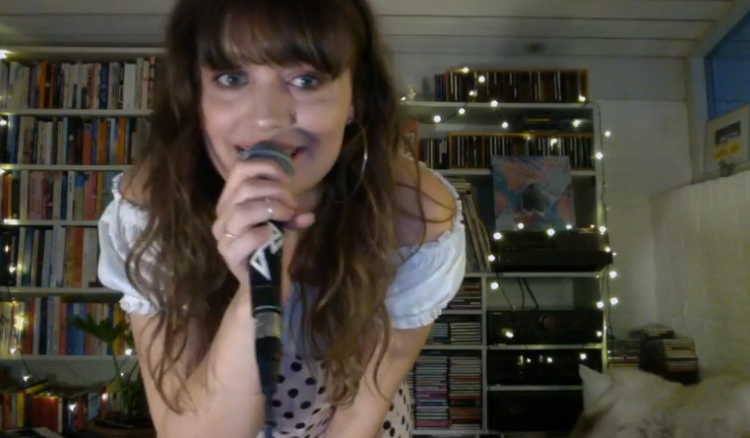 3. Embrace interactivity

One of the many ways a live stream differs from a traditional concert is how people can interact with each other.

If an artist is streaming via social media they'll be able to see "likes," and fans can comment, and converse. I've seen Fjer, Maggie Miles, and Ada Pasternak do live streamed performances via social media, and they not only commented on the chats going on, but encouraged interaction, and even gave people shout outs.

Larkin Poe recently did a show at Brooklyn Bowl Nashville that was streamed via fans.com, which created a multi-screen experience, having fans connect via Zoom, and appear on the screens in the venue for the band to see.

Last weekend Bush live streamed a show via fantracks.com, which provided a chat box for fans to interact.

In August, The Dales will be having a live stream via topeka.live that will involve some fans (who pay a premium) having added access, and "front row" seats – meaning the band will be able to see those fans on screens near the stage.

All of these are great ways to further connect during a time when human connection is hard to come by.

While we're on the topic of making a connection, after Bush's concert Gavin Rossdale sat down with Matt Pinfield to answer a few questions that were sent in via video by fans. I LOVE the idea of a post-show interview, whether it's a fan-based Q&A, or a professional sit down interview. Just set a time limit, and replace "say hi at the merch table" with this virtual adaptation of it.

Speaking of the merch table …

4. Remember to sell merch

Something that has really surprised me is how many artists neglect to try to sell merch when they have their live stream concerts. Don't forget about this incredibly important aspect of your live show.

I don't know the exact percentage of people that buy an album, or a t-shirt, at a show, but based on my personal wardrobe, and album collection, I know it's way more than zero.

I think a creative way to create a good virtual merch booth experience would be to offer a discount to fans who are watching the show live. During the show you could reveal a coupon code for 20% off t-shirts and hoodies for everyone watching. You could also offer autographed copies of your album to anyone who orders it via your site for the two hours following the show.

There are a litany of possibilities that can create a solid virtual merch booth experience.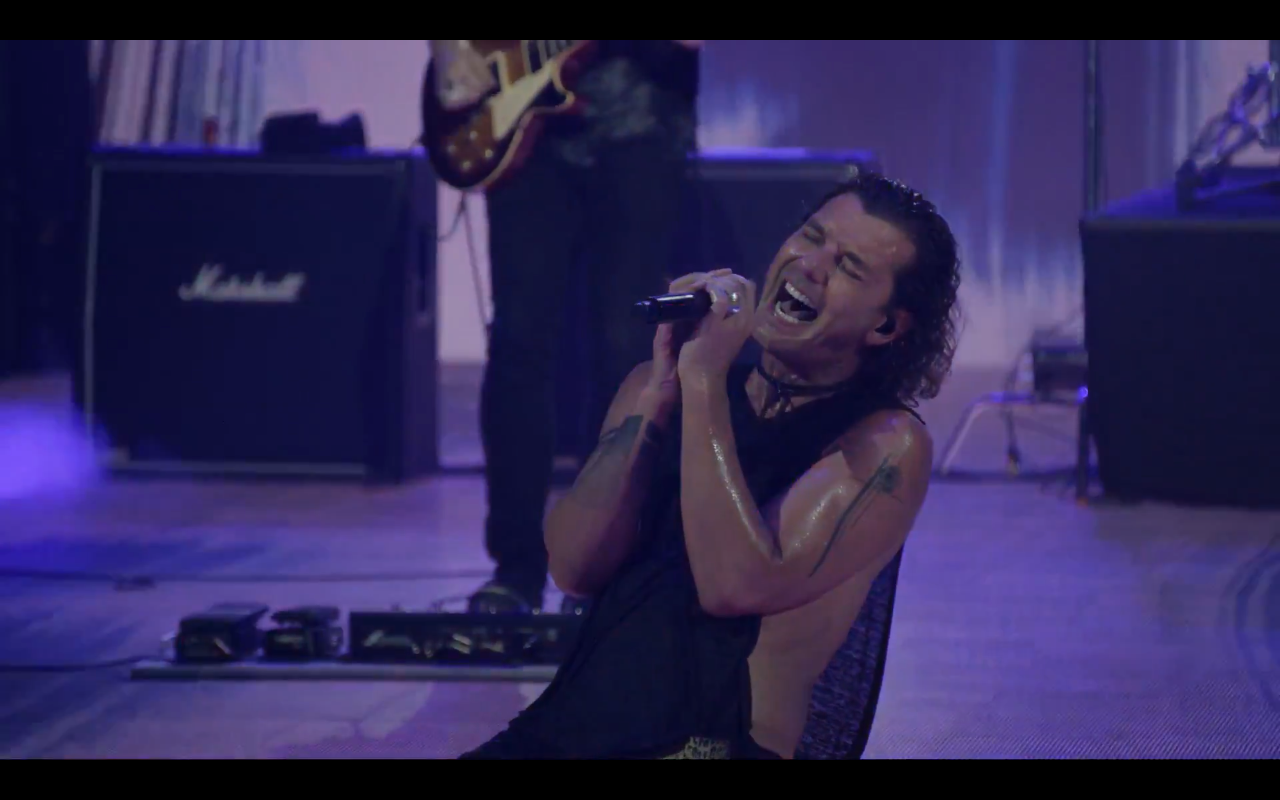 5. Have a strong internet connection

You know what makes for a really bad live stream concert experience? When the artist's internet keeps freezing or dropping out. The result is a show that's pure frustration, both for the artist, and the fans.

I know having a strong internet connection seems like a no brainer, but you'd be surprised how many people just assume every internet connection is going to make for smooth sailing.

If you have a dead zone in your home, or wherever you plan on performing, rearrange some furniture and make sure nothing will be preventing you, and your fans, from having a good live stream experience.


Now go out there – or I guess technically stay in there – and make the best out of this tough situation. You know I'll be tuning in!



Labels: Music Commentary
posted by Adam Bernard @ 7:00 AM

Follow
Subscribe to the
Weekly Email