A Call For a More Nuanced View of Hip-Hop
Tuesday, July 28, 2015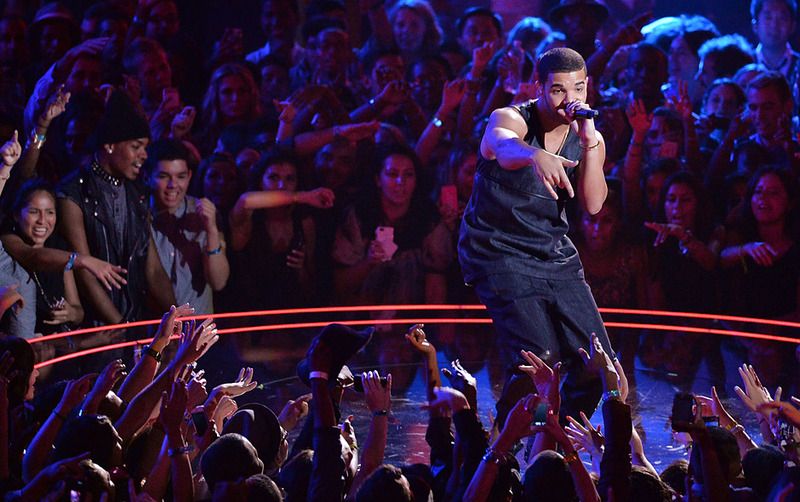 Last week Meek Mill threw a barb Drake's way, making the claim that that Toronto rapper doesn't write his own lyrics. Large swathes of hip-hop heads were up in arms over the notion that one of the most visible artists in the genre might not be writing his own work. The controversy, which is one as old as the genre itself, made it readily apparent that after 40 years of beats and rhymes, it's time we developed a more nuanced view of hip-hop.

Read the full column at RapReviews.com.



Labels: Music Commentary
posted by Adam Bernard @ 7:00 AM

Pop Shots - A New Attitude
Monday, July 27, 2015

Welcome to your weekly dose of pop world musings. Covering all things pop culture, this week Pop Shots is hitting you with thoughts on everything from Taylor Swift doing an internet first, to James Franco attempting to be an author, to Nick Jonas' wild and crazy night with drag queens, and since it's Pop Shots you know everything is seasoned with a little bit of attitude.

* Over the years Taylor Swift has done a myriad of incredible things, but this past week she did something so unprecedented, so earth shattering, that it may go down in history as "the day the internet stood still." This is because Swift became the first person in social media history to admit they were wrong, and apologize. The landmark happening occurred after a brief online spat with Nicki Minaj over a tweet Swift thought was a thinly veiled insult to her. After some back and forth Swift realized her mistake, and tweeted a mea culpa. If she didn't already have that whole "being the most successful pop artist on the planet" thing going for her, I think Swift could make a pretty penny teaching internet manners courses around the world.

* Because everyone likes to capitalize on a high profile beef, someone from Katy Perry's team must have seen the back and forth between Taylor and Nicki and thought, "Let's remind everyone that Taylor Swift's 'Bad Blood' is all about Katy." With that in mind, Perry, midway through the argument, tweeted out a jab to Swift. The tweet went completely ignored by its intended target. Since Perry might be feeling a bit down from that, I'd like to take this opportunity to offer her a hug. A hug that may go from comforting, to awkwardly long, but that's just because I recognize that healing takes time.

* Selena Gomez announced her next album will be titled Revival, and will hit stores on October 9th. Hmm, that's just six days before my birthday. This can't just be a weird coincidence, right?



* Miley Cyrus will be hosting this year's MTV VMAs, which will take place on August 30th. If I were a betting man, I'd put money on Robin Thicke spending the evening multiple time zones away.

* James Franco is writing a book about Lana Del Rey, titled Flip-Side: Real And Imaginary Conversations With Lana Del Rey. The book is due out March 15th of next year, will clock in at just 100 pages, and being that it's about Lana Del Rey it will be able to be placed in both the Biography, and Fiction, sections of your local bookstore.

* During a performance at London's G-A-Y nightclub, Nick Jonas had two drag queens attach bondage-style chains to his arms and legs before he performed his latest hit, "Chains." There's no word on if either drag queen was wearing Nick's old Jonas Brothers' purity ring.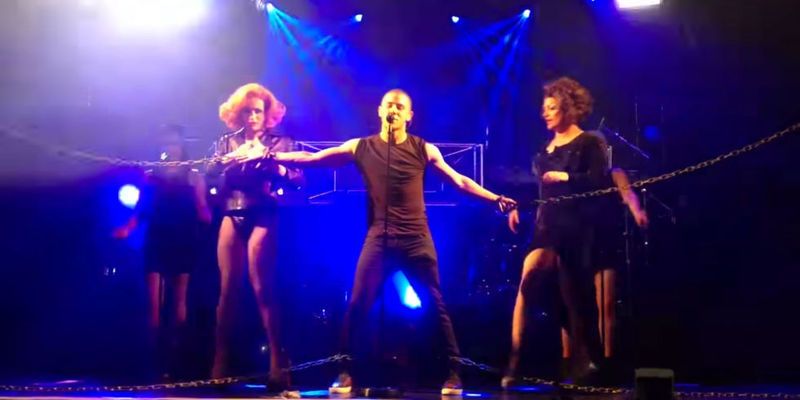 * Psy, of "Gangnam Style" fame, was involved in a car accident in China when his Rolls Royce collided with a bus at an intersection. No one was injured, and the K-pop star left the scene in a Porsche that had been clearing the way for the Rolls Royce. Yes, that's right, a guy who invented a silly dance has a Porsche whose sole responsiblity is to clear the way for his Rolls Royce. So glad I bothered to go back to school for that master's degree.

* During a recent interview, Madonna, in an effort to show that artists don't have to stop making art at a certain age, said, "I like to compare myself to other kinds of artists, like Picasso." Personally, I feel Vincent van Gogh would have been a better choice for comparison, as most of Madonna's music makes me want to cut off an ear.

* Demi Lovato has released a video for her bi-curious pop anthem "Cool For The Summer," and it features lots of sweat, writhing, and a girl on girl kiss. Pretty much a typical Monday at the office.




And with that, my time is up for the week, but I'll be back next week with more shots on all things pop.



Labels: Pop Shots
posted by Adam Bernard @ 7:00 AM

Vid Pick: Bop Alloy w/ Oma Pearl - Sketches of Pain
Friday, July 24, 2015

Can a song be political, motivating, thought provoking, and jazzy all at the same time? In the capable hands of the Bop Alloy duo of Substantial and Marcus D it isn't just a possibility, it's a reality, as evidenced by their latest single, "Sketches of Pain."

"Sketches of Pain" is a deeply personal track, and while the vibe is mellow, what Substantial is rapping about is anything but, as he openly discusses some of the struggles of being Black in America. Because of the musical vibe, however, nothing about "Sketches of Pain" comes off as preachy, instead it draws compassion out of the listener. This is a heck of an impressive feat. Of course, we should all be used to being impressed by Substantial by now.



Labels: Vid Picks
posted by Adam Bernard @ 7:00 AM

NYC Scene Report - Diet Cig, Stranger Cat, & more
Wednesday, July 22, 2015

This week's NYC Scene Report features the alt-rock of Diet Cig, electro art-pop from longtime column faves Stranger Cat, something soulful from The Seal Breakers, and a the hip-hop infused reggae of Oogee Wawa.

* It's tough to win me over instantly, but that's exactly what New Paltz, NY, duo Diet Cig did as soon as I heard their latest single, "Sleep Talk."

Singer Alex Luciano's voice would have fit in perfectly in the alt-rock scene from the 90s, and the song's opening line of "I can't play instruments very well and I'll eat all of your cereal" is so beautifully honest, and real, that by the time you get to Noah Bowman's drumming you're completely ready to fully embrace the band.

"Sleep Talk" follows up Diet Cig's debut EP, Over Easy, and is set to be released as a 7'' this September with the song "Dinner Date." The record will be limited to 1000 copies on white frosted clear vinyl. There's no limit on downloads, however, and "Sleep Talk" is available right now. Check it out.




* I've written about Brooklyn based electro art pop act Stranger Cat a number of times for this column, and I'm going to keep writing about Cat Martino's musical project until she no longer qualifies as an indie act.

Stranger Cat has an incredible live show that creates an amazing vibe, as Martino's voice, and the production, have an atmospheric quality to them. There's a distinct beauty to every aspect of Stranger Cat's sound, which pulls you in, and really makes you feel what she's singing about.

Martino is currently midway through a tour that will wrap up on July 31st with a hometown show at Baby's All Right in Brooklyn. Before she hit the road, however, she hit the world off with the video for her latest single, "Sirens," which is off of her recently released full length album Into The Wilderness. Much like her music, the video is beautiful, artsy, and will capitvate you.




* If you're in the mood for something soulful, Brooklyn seven piece outfit The Seal Breakers have what you're looking for. The band was formed back in 2001 (originally named the Eagles Brass Band) when founder Craig Williams wanted to combine the music he heard in church with classic acts like The Ohio Players, Sly and the Family Stone, and Chicago.

Williams enlisted the help of some local teenagers, whom he took under his wing, having already had experience in the music industry. He taught them how to play brass instruments, and perform. The result of all of their hard work is a feel good sound that's equal parts uplifiting, and cool.

The Seal Breakers' latest is titled "Is It Possible?" Is it possible you'll like the song? I'd say it's not just possible, it's probable. Give it a listen, and hear for yourself.




* Coming straight outta Long Island we have Oogee Wawa, a hybrid band that combines elements of reggae, hip-hop, and soul, to create music that can best defined as really dope.

Oogee Wawa, which officially came to be in 2008, consists of longtime friends Jesse Lee Roenbeck, who is the band's emcee, JP Aceto on guitar and vocals, Chad Chadwick on bass, and Nick Loiodic on drums and vocals, and they're currently two full length albums, and a whole lot of live dates, into their career.

Speaking of their live show, Oogee Wawa opened for 311, and The Mighty Mighty Bosstones this past Friday, and have a plethora of local dates lined up this summer, all the way through September 19th. For a taste of the Oogee Wawa experience, check out their latest single, "Jump Off," the video for which is below.




For more of the best of NYC's indie music scene, come back next Wednesday, and check out the archives for previous columns.



Labels: NYC Scene Report
posted by Adam Bernard @ 7:00 AM

Pop Shots - Unexpected Results
Monday, July 20, 2015

Welcome to your weekly dose of pop world musings. Covering all things pop culture, this week Pop Shots is hitting you with thoughts on everything from an unplanned addition to One Direction, to members of BSB and NSYNC joining forces to fight zombies, to the boy band singer who was so overdressed for a flight that he ended up in a hospital, and since it's Pop Shots you know everything is seasoned with a little bit of attitude.

* Briana Jungwirth is this week's person you don't want to be. This is because the LA based stylist has become a lightning rod for tween ire after the revelation that she is pregnant with the child of One Direction member Louis Tomlinson. According to Billboard, the two aren't actually dating, they just have a friendship that's "extremely strong." In a related story, I thought I had good friends, but apparently none of my friendships are "extremely strong."

* In more One Direction news, former member Zayn Malik is no longer a friend in any way, shape, or form, with UK producer Naughty Boy. Malik very publicly denounced the producer on social media, calling him a "fat joke," and adding that he wants Naughty Boy to "stop pretending we're friends." All of this could be due to leaked audio of Malik in the studio, but if that's the case I think Malik is at least slightly at fault for trusting someone who goes by the name Naughty Boy.

* When Taylor Swift's tour hit Washington D.C. this past week, the weatherman for the local FOX station had some fun with his forecast, working in as many Taylor Swift song references as possible. There is a word for this man – HERO!




* It's only July, but if you feel like making your New Year's Eve plans well in advance, it has been announced that for the fourth straight year Maroon 5 will be performing at Mandalay Bay in Las Vegas to celebrate the occasion. So basically, you can watch the ball drop, or check out someone who sings like his still haven't. (Side note: I actually like Adam Levine, but that joke was too easy to pass up)

* Good news, Meghan Trainor fans (is it still appropriate to use the plural there? It feels weird), the "All About That Bass" singer is back on the road, having recovered from her vocal hemorrhage. Trainor's tour will continue through mid-September, at which point we may, or may not, be able to pick her out of a lineup of two.

* In zombie related boy band news, Backstreet Boys member Nick Carter was at Comic-Con to announce he's written, and will be directing, a Syfy network zombie film titled Dead Seven. The movie will star Carter, as well as BSB's A.J. McLean, and NSYNC's Joey Fatone, the latter being a Syfy movie veteran having been in Jersey Shore Shark Attack. Carter tweeted to One Direction member Niall Horan hoping to also get him on board, saying, "Ok @NiallOfficial I know we're from different generations but...would you like to play my brother in this zombie movie with me? #Dead7." I don't know if Niall checks his @ mentions, but I do know I have a bucket list goal of dying in a Syfy movie, so if you're reading this, Nick Carter, hit me up! I want it that way!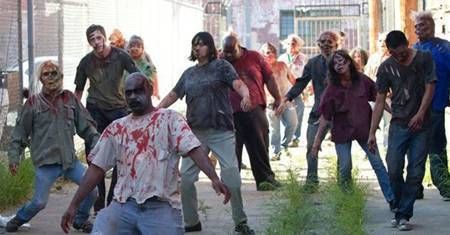 * Have you ever been so fed up with airline baggage fees that you thought it might be easier to just wear all of your clothes onto the plane? James McElvar of the British boy band Rewind tried the stunt, and his reward for all his troubles was that he collapsed due to heat exhaustion, because that's what happens when you wear six t-shirts, five sweaters, three pairs of jeans, two pairs of sweatpants, two jackets, and two hats. The good news is he was heavily padded for any fall that may have occurred.

* In the scariest story of the week, at 2am this past Wednesday three armed men wearing masks forced their way into the LA home of Chris Brown, locked his aunt in a closet, and then ransacked the house for valuables. Obviously we should all feel bad for the aunt, who was the only one home at the time, and did nothing to deserve this. That said, I think it's become abundantly clear that if you're a woman, and I mean any woman, it's a really bad idea to be associated with Chris Brown.

* The other night I was driving home from a show when I heard Alessia Cara's "Here" on the radio, and the anti-party song instantly struck a chord with me. It's anthemic for anyone who is not the life of the party, and has no desire to be. I have no idea why "Here" isn't a bigger hit, but it should be, because it represents a lot of folks out there. Hopefully the late night spin I heard is just the beginning for this great song.




And with that, my time is up for the week, but I'll be back next week with more shots on all things pop.



Labels: Pop Shots
posted by Adam Bernard @ 7:00 AM

Seven Signs You're Not Ready for a Crowdfunding Campaign
Friday, July 17, 2015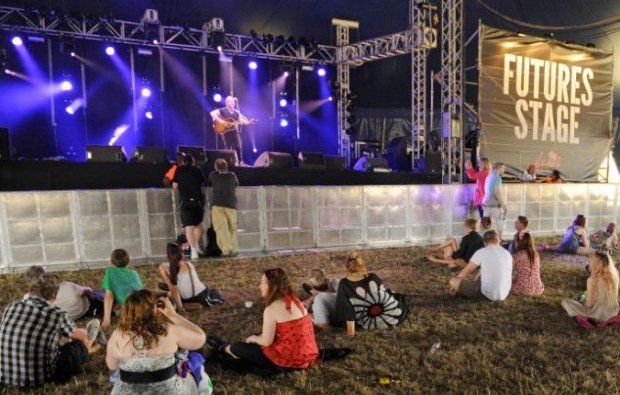 Many artists see their peers running successful campaigns on Kickstarter, PledgeMusic, and Indiegogo and think crowdfunding is the road to easy money. They envision an internet filled with people who are just waiting to fork over $10, $25, or even $100 to fund someone else's passion project. They see music campaigns on Kickstarter have roughly a 50 percent success rate, and think, "Hey, I'm talented. I could be in that 50 percent!"

What many of these artists fail to recognize, however, is the groundwork that was laid out before these campaigns were launched. Artists who've experienced success with crowdfunding didn't just have great campaigns, they were in a position to run great campaigns. The latter is something many artists neglect to think about.

Crowdfunding campaigns take a lot of time and effort, and a failed campaign can be soul-crushing. So before you decide to go this route, be absolutely sure you're in the right place in your career. Unsure if you are? Here are seven signs that you may not be ready to launch a crowdfunding campaign.

Read the full column at SonicBids.com.



Labels: Music Commentary
posted by Adam Bernard @ 7:00 PM

Vid Pick: Jon Hope - F.I.S.H. & Coffee Milk

You all know how incredibly picky I am about new hip-hop artists. Less than a handful per year impress me, and this isn't a "nose in the air" thing, it's simply that at age 36 I've heard a lot of hip-hop, and most everyone sounds like someone I've heard in the past. How does an artist get through that wall? By making music that's radically unique, and, of course, dope.

The first time I heard Jon Hope, he scaled that wall. Poetic, passionate, and with a point to his music, lines like, "This is for you cowards on Instagram who always crop the sadness," drew me in, as very few rappers are ever willing to admit they feel anything other than joy, or anger.

Check out the video for "F.I.S.H. & Coffee Milk," which happens to be where that aforementioned line is from, and hear why Jon Hope is an emcee I'm excited about in 2015.



Labels: Vid Picks
posted by Adam Bernard @ 7:00 AM

Follow
Email List
Fresh Interviews

Veruca Salt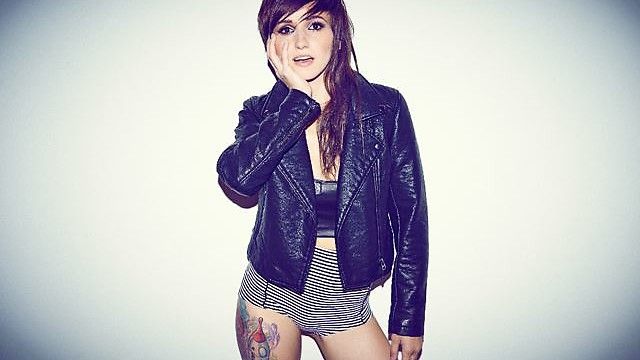 Lights

Pentatonix
Latest Podcast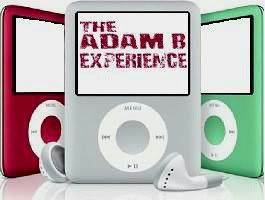 The Adam B Experience Episode #78
Stand-Up Comedy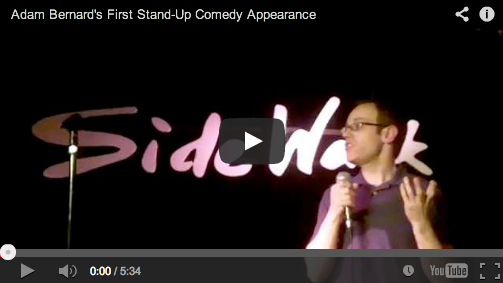 My set from Soce's
First-Timer's Show (April '14)
B-Lister Nation
B-Listers are a select group of artists that were featured in my Artist Of The Week series that ran every Monday from April of '06 to April of '11. All of these artists have two things in common; extreme talent, and a flight path far too under the radar for my liking. They took on the title of B-Listers as they embraced being featured by me, Adam B. Check out the AOTW Archives for all the interviews.
Friends of Adam's World
60 Second Review
Adam John | Kid Kryptic
Always Home and Uncool
AngryMarks
Backpack Cat
Claudia Alick
Definitely Amazing
Gangstarr Girl
Fly Like Dove
FreeHipHopNow
Halo Doesn't Suck
I Are Conscious
iHeartDilla
Jesse Abraham
Joey K's Place
Jus Rhyme
Ken Morico
Life of a Rockstar
MC Larny Rocks
Nappy Diatribe
Nobody Beats The Liz
Paul Gargano
Pay Us No Mind
Popular Opinions
Ramblings of the BK GrrlGenius
RapDirt
RapReviews
Sleep Dirt
Speech Is My Hammer
Stamford Talk
The 54 Reality Show
The BillaBlog
The Race to Nowhere
xo Publicity
Member Of