Vid Pick: Sav Killz – Fearless
Friday, December 02, 2016

Every time I hear NYC hip-hop artist Sav Killz I'm transported back to an era in which Wu-Tang ruled my CD changer, and boy does it feel good. In fact, Sav Killz sounds like he could be a long lost member of Wu-Tang.

One of the hardest hustling artists in NYC, Sav's latest single is "Fearless." On the song, which is off of his upcoming mixtape, Bangers and B-Sides 2, he rhymes over an Apollo Brown instrumental in the aggressive, yet heartfelt, style that has come to be one of his trademarks.

Click play on the video, and get yourself a dose of NYC hip-hop.



Labels: Vid Picks
posted by Adam Bernard @ 7:00 AM

13 Notable Names (Other Than Drake) Who Got Their Start on Degrassi
Thursday, December 01, 2016

As we all know, Drake didn't really start from the bottom, he started on Degrassi, but "Started from Degrassi, now we're here" isn't nearly as catchy as they lyric he went with, so we'll forgive the former wheelchair Jimmy for the exaggeration.

Drake, however, isn't the only person who "started from Degrassi." The following 13 notable names were also on the long-running Canadian teen melodrama.

Read the full column at Myspace.com.


posted by Adam Bernard @ 7:00 AM

NYC Scene Report – Rubblebucket, Alexander F, & more
Wednesday, November 30, 2016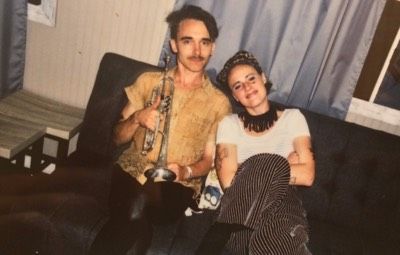 This week's NYC Scene Report features something that will make you move from indie sweat-pop band Rubblebucket, one of Rubblebucket's members going indie rock for their side project, Alexander F, indie pop band Stargroves going Hollywood with "Movie Stars," and Aly Tadros serving up a tune that is "not yo mama's folk music."

* Brooklyn-based band Rubblebucket describes themselves as an indie sweat-pop band. Have no idea what that means? Well, judging by their latest single, "Donna," the sound of indie sweat-pop is an unbelievably fun mixture of disco, funk, and pop.

The beat immediately makes you want to get on the dance floor, and when the horns come in an element of funk is added that makes "Donna" an even more ridiculously awesome track.

"Donna" is off of Rubblebucket's upcoming EP, If U C My Enemies, which is due out in early 2017, and the fivesome of Alex Toth, Kalmia Traver, Adam Dotson, David Cole, and Ian Hersey, will be on tour from December 1st through January 28th.

While we wait for both their EP, and tour, let's get to know "Donna."




* Pulling double duty in this week's NYC Scene Report, Rubblebucket's Alex Toth has another project coming out in early 2017 – his debut offering as Alexander F, which will be released in February of next year.

According to Toth, the idea for the indie rock project came to him while he was on an 11 day silent meditation retreat. He says of the content of the album, "The songs are about freedom from self, and freedom from the illusion that we're separate entities. Freedom from being so lost in thought that we hurt ourselves and those around us."

The music sounds nothing like his work with Rubblebucket, as he notes he had a unique set of inspirations for this project, including meditating daily, reading the Tao Te Ching, and listening to Pixies and Fugazi.

Check out the single, "Swimmers," and dive into Alexander F.




* Stargroves, the NYC-based retro pop band founded by lead singer and songwriter Teddy Watson, is going Hollywood with their new single, "Movie Stars."

The song, which will on the band's upcoming album (release date TBD), features a vibe that will take you back to the '80s, as it's reminiscent of the Spandau Ballet classic "True."

Give "Movie Stars" a spin. There's a good chance it could land Stargroves a leading role in your playlist.




* Brooklyn, by way of Texas, singer-songwriter Aly Tadros describes her music as "Not yo mama's folk music." The self-taught musician explains she "love(s) pulling from Latin, Middle Eastern, and American pop – all at once," adding, "I also appreciate a well-placed F-bomb."

Tadros recently raised 120% of her goal for her PledgeMusic campaign, and with that, she'll be releasing her third album, Hungry Ghost, on December 2nd.

The songs of Hungry Ghost are reportedly inspired by, among other things, relationships, overcoming alcoholism, and the death of her father. To hear a sampling, check out "Silence of The City," and hear why Tadros has drawn crowds for over 800 performances worldwide.




For more of the best of NYC's indie music scene, come back next Wednesday, and check out the archives for previous columns.



Labels: NYC Scene Report
posted by Adam Bernard @ 7:00 AM

Pop Shots – Big Ticket Items
Monday, November 28, 2016

Welcome to your weekly dose of pop world musings. Covering all things pop culture, this week Pop Shots is hitting you with thoughts on everything from Bruno Mars filling arenas, to Maple Leif Garrett (aka Justin Bieber) having one brief shining moment as a prize fighter, to Shakira giving us another hip shaking video, and since this is Pop Shots you know everything is seasoned with a little bit of attitude.

* According to Live Nation, in the span of just a single day Bruno Mars sold more than one million tickets for his 24K Magic World Tour. I think somewhere around 99% of those tickets were bought by classic funk bands looking for one more piece of evidence before their inevitable lawsuits.

* "Come for the rapidly aging Dwight Howard, stay for the romance," turned out to be the theme of an Atlanta Hawks game this past week, as Gucci Mane proposed to his longtime girlfriend, Keyshia Ka'oir, while on the kiss cam. It was a nice scene, although Gucci should be careful, because while this is a beautiful beginning, The Simpsons taught us that sporting events can also be the scene of a relationship's tragic end.



* Kanye West was hospitalized last week due to exhaustion and sleep deprivation. Upon hearing this news, every fellow parent commented, "Exhausted and sleep deprived? Welcome to the club."

* Maple Leif Garrett, aka Justin Bieber, was caught on video appearing to punch a fan in the face, and, even more surprisingly, drawing blood with said punch. The incident, which happened in Barcelona, is a reminder of the 1 in Glass Joe's 1-99.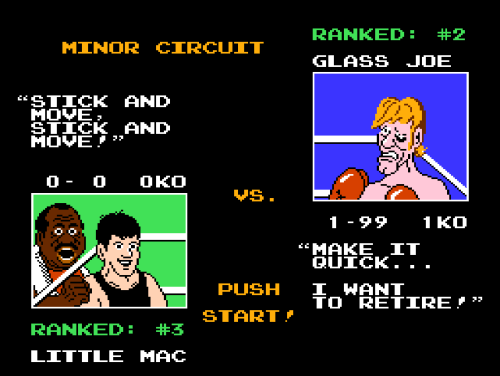 * Kesha will be honored with the Trailblazer award at the 11th annual Billboard Women in Music event, which will be held on December 9th in New York City, and air on Lifetime on December 12th. It won't be long before P. Diddy is going to want to wake up in the morning feeling like Kesha.

* Tidal is in hot water yet again. This time the streaming music company owned by Jay-Z is being sued by a former employee, Lisette Paulson, who claims her rights were violated after she requested a private room to pump breast milk, and was fired the next day. It's safe to say this would have played out differently had Joe Budden owned Tidal.




* Nas has released a Christmas sweater through his HSTRY clothing line. The sweater features Santa Claus (both black, and white), kneeling, surrounded by raised fists and snowflakes. With all due respect to Nas, something tells me a guy who keeps elves in indentured servitude isn't going to be about a revolution.

* T.I., and his management team, have been hit with a $390,000 lawsuit by a promotion company after the rapper skipped out on a performance at a high school graduation party in Florida this past June. I wonder how doubly disappointed the parents would have been had T.I. actually shown up, and they found out he isn't the T.I. that manufactures the graphing calculators their kids used to pass math.

* Shakira released a new music video this past week. It's entirely in Spanish, but if you're focusing on the words, I think you're missing the point.




And with that, my time is up for the week, but I'll be back next week with more shots on all things pop.



Labels: Pop Shots
posted by Adam Bernard @ 7:00 AM

Vid Pick: brokeMC – Every Damn Day People
Friday, November 25, 2016

One of the many great aspects of being an independent artist is that your work doesn't have a pre-planned lifespan. Major labels have an album cycle, and once they're done with promotional efforts, singles, and a tour, the album's run is considered over. Indie artists, on the other hand, can continue to release singles from an album years after its release.

A perfect example of this is brokeMC, who just released an official video for his song "Every Damn Day People," a song that was originally on his 2008 album Seeing Things. You want to know how many major label artists would kill to have an album cycle that lasts eight years? Probably all of them.

"Every Damn Day People" is still completely relevant in 2016, as I'm sure we can all agree with the chorus' sentiment of, "All day, every damn day / too much work, and not enough play."

It may have taken eight years for this video to be released, but don't wait eight years to check out brokeMC. Click play, and enjoy.



Labels: Vid Picks
posted by Adam Bernard @ 7:00 AM

NYC Scene Report – Mainland, Rosebug, & more
Wednesday, November 23, 2016

This week's NYC Scene Report features indie pop-rockers Mainland signing, and singing, their own "Permission Slip," Rosebug giving us dream punk we want to hear in the Worst Way, some ageless emo from MELT, and singer-songwriter Conversing With Oceans tapping into the "Heart of a Poet."

* Brooklyn-based indie-pop/rock band Mainland are back with a new song that's a celebration of freedom that will also allow you to take a class trip. "Permission Slip" is the name of the single, and it's the first of a new collection of songs the band has been working on.

Mainland's latest efforts are the result of a trip to the Bay Area, as the band explained in a statement, "We wrote and recorded 'Permission Slip' in the foggy hills above of San Francisco … This is the first of a collection of songs that we've recorded completely on our own, and we found it inspiring to have zero creative boundaries. The seclusion was great for having minimal distraction, but after awhile the cabin fever can make you feel restless. The song is a reflection of that pent up energy needing to be released."

This is a permission slip you don't need signed, but should be spun.




* Keeping things in Brooklyn, up next we have Rosebug, a dream punk band who released their debut LP, Worst Way just two weeks ago.

Describing their album by saying it "toes the line between guilty pleasure and essential punk fantasy," Rosebug have the melodic qualities of pop, while still embracing some of punk's more gritty musicality.

Featuring elements of both pop, and punk, some may want to call Rosebug pop punk, but I think that would be a misleading label, as they don't sound like a pop punk band, at least not on their lead single, "I Am The One." A better description would be – a dream pop band with attitude. Give "I Am The One" a spin to hear what I mean.




* Modern English once offered to stop the world and melt with you. The next artist in this week's NYC Scene Report just wants to stop the world so you can check out MELT. MELT being the New Jersey-based band who originally bonded over a mutual interest in updating early aughts' emo without the "stuff that didn't age well."

The band's debut album, Riffer, was co-released last week by Danger Collective Records and Topshelf Records. Vocalist Dylan White describes the sound of the album, saying, "We like to think that MELT is what would happen if The Anniversary took too much Adderall and did a terrible Jawbreaker impression."

Want to know what that sounds like? Give "Out Of Line" a listen, and stop the world to check out MELT.




* NYC-based singer-songwriter Conversing With Oceans is hitting listeners with something deep, and heartfelt, with his latest single, "Heart of a Poet," which is about the bond he shared with an older friend who was battling cancer.

In a statement, Conversing With Oceans explained, "We developed a friendship where he'd share philosophies on life – particularly on how he had beaten cancer several times, the importance of family and friends, of enjoying life, and most importantly, of what it means to live a 'worthwhile' life,"

The song will be on Conversing With Oceans' upcoming EP, due out on Friday, and you can check out the single right here.




For more of the best of NYC's indie music scene, come back next Wednesday, and check out the archives for previous columns.



Labels: NYC Scene Report
posted by Adam Bernard @ 7:00 AM