Brendan Robinson Talks 7 Years of Pretty Little Liars Memories
Monday, May 22, 2017

Through 7 seasons of threats, romances, and murders on Pretty Little Liars, Brendan Robinson's character of Lucas has always been there for Hanna.

Their relationship has been a unique one on the show, and I caught up with Robinson to talk about that relationship, as well as some of his favorite memories from filming the show, and what the table read was like for the final episode.

Spoiler alert – There were tears.

Read the full interview at Myspace.com.



Labels: Entertainment Features
posted by Adam Bernard @ 12:30 PM

Pop Shots – Basic Math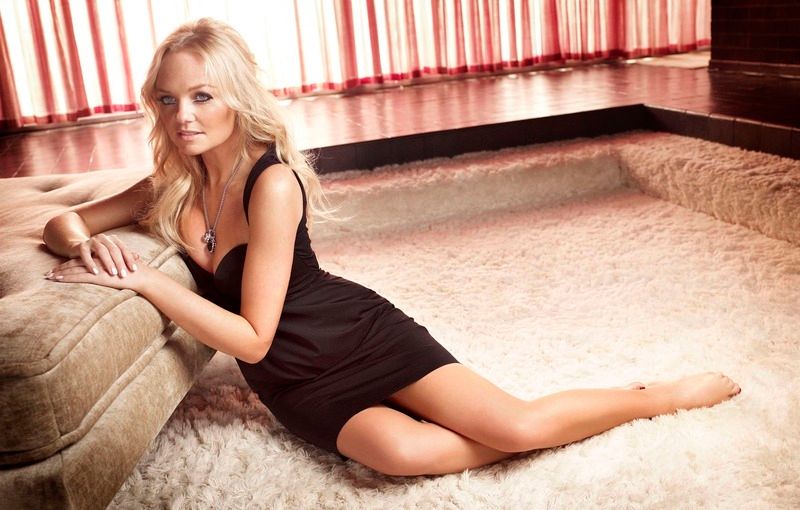 Welcome to your weekly dose of pop world musings. Covering all things pop culture, this week Pop Shots is hitting you with thoughts on everything from the spicy mentor ABC has added to their upcoming boy band show, to PWR BTTM watching their problems multiply, to a pop singer who added, and subtracted, a husband while we weren't looking, and since this is Pop Shots you know everything is seasoned with a little bit of attitude.

* Emma Bunton, aka Baby Spice, and Nick Carter, have signed on to be a part of ABC's upcoming reality series Boy Band. The pop legends will be "architects" who will guide/mentor contestants. If you need me, I'll be over here, refining my best boy band dance moves, trying to figure out if I'm the cute one, or the bad boy, and working on radically mispronouncing "me" until it turns into an annual meme. Almost ready!

* A biopic on Michael Jackson titled Michael Jackson: Searching For Neverland is set to premiere on Lifetime later this month. If it's anything like Lifetime's previous biopics it will rival Captain EO in terms of authenticity regarding Jackson's life.



* Queer punk act PWR BTTM has hit rock bottom. A little over a week ago they were one of the most buzzed about bands around, but then came a Facebook post accusing one of the members of having a history of sexual assault and predatory behavior. Since then, all of the band's tour plans have been cancelled, and their music has been removed from all streaming services. Of course, if they're looking for a new producer I'm sure Dr. Luke will take their call.

* Taylor Swift has commissioned an expert on sexual assault for her summer trial against a radio personality who she says grabbed her butt during a meet and greet photo. I hope this isn't just a roundabout way of her saying she's working with PWR BTTM.

* TBS is reviving the classic game show The Joker's Wild, with Snoop Dogg taking over hosting duties. Here's hoping this goes well, and Snoop can then revive the $20 Sack Pyramid.



* Grammatically challenged "Ex's and Oh's" singer Elle King (that's not how apostrophes work!) shocked fans last week, revealing on Instagram that she had a secret marriage last year to a man she'd only known for three weeks, and they'd just divorced. King's already had her 15 minutes of fame, but apparently she's hell bent on EVERYTHING in her life only lasting 15 minutes.

* Harry Styles had a four-night residency on James Corden's The Late Late Show last week, because when your target audience is teen girls that 1am time slot is totally what you're looking for.



* Solange took home a Webby award for Artist Of The Year. In an alternate universe, Chris Webby took home a Solange. (shout out to Connecticut's own Chris Webby)

* Janelle Monáe received an honorary degree from Dillard University in New Orleans. That's like a journalism degree, but with better job prospects.

* Finally, Shakira has a new video, and in the longstanding tradition of Pop Shots featuring any music video Shakira is in, regardless of whether or not I understand a single word of the song, here it is.




And with that, my time is up for the week, but I'll be back next week with more shots on all things pop.



Labels: Pop Shots
posted by Adam Bernard @ 7:00 AM

Vid Pick: Hired Gun – Future Sounds (Live)
Friday, May 19, 2017

Dynamic, passionate, skillful, intelligent, worldly – these are just a handful of the adjectives that can be used to describe Brooklyn-based hip-hop artist Hired Gun.

If you're a longtime reader of this site, you know I've been writing about Hired Gun for over a decade. One reason why is whenever I see him perform, I'm inspired. Simply put, the dude is incredible on the mic, and the stage.

If you haven't had the chance to see him, he's posted a few live clips from a set he had at a recent edition of the What Now? Sessions, including the above performance of his song "Future Sounds."

Wanting to know more about the song, and the event, I caught up with Hired Gun to ask him about both.

What was the inspiration behind "Future Sounds?" FYI, one of my favorite lines is about your many world travels.

The inspiration behind "Future Sounds" was the beat, and my personal travels.

The song kicked off the EP, The Devastating Masterpieces, and I wanted to make a hard hitting political statement. The verses are me speaking about gentrification, classicism, and appropriation. The beat knocks, though, so I wanted to put a little braggadocio in the hook.

What are the What Now? Sessions, and how did you become involved with them?

The What Now? Sessions is a new open mic live jam conceived by the emcee Happy Accident. She has an amazing jazz band that she invites featured artists, and open mic'ers, to improvise over. It's a wonderful night, and really is the vibe that brought me to Brooklyn almost twenty years ago.

Happy is a jazz singer, and ridiculous freestyle emcee, and she has been making her way through the community via Legendary Cyphers, Freestyle Mondays, and EOW. She is one of the up and coming voices in the NYC scene people are taking notice of for good reason – she recently cameoed with RA the Rugged Man.

The event is every third Wednesday at Terra Firma in Bushwick.

In what ways does working with a live band alter, and further inspire, your performances?

A live band invites improvisation, especially if it's jazz musicians. There is space, and breath, that allow me as an emcee to fluctuate, and vary, my voice and flow.

I definitely prefer rocking with a band live versus a recorded track, because listening to them, and having conversations pushing me to stretch what I do vocally, opens me up to experiment lyrically. 

You can pick up The Devastating Masterpieces at Bandcamp.



Labels: Vid Picks
posted by Adam Bernard @ 7:00 AM

17 Songs That Spent the Most Time at #1 in the '00s
Thursday, May 18, 2017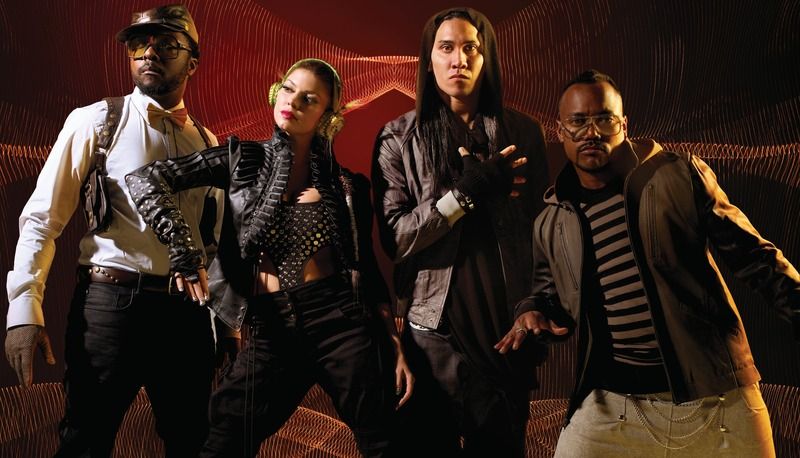 The first decade of this millennium was nearly impossible to define musically. No one genre dominated the airwaves, and with the prevalence of the single, we had a plethora of artists who were here today, gone tomorrow.

This lack of a musical identity led to a collection of party songs rocketing to the top of the chart. When in doubt, have a good time, right?

The majority of this list of the 17 songs that spent the most time at #1 in the '00s could still spark a good time if they were put on today. A few, however, might clear the dance floor, and produce a loud groan from anyone within hearing distance.

One act took over the top spot for half a year. Who was it? Click through to find out.

Read the full column at Myspace.com.



Labels: Music Commentary, Throwback Thursday
posted by Adam Bernard @ 7:00 AM

NYC Scene Report – Birch, Halycine, & more
Wednesday, May 17, 2017

This week's NYC Scene Report features an electro-pop jam from Birch, a gorgeous new video from indie rockers Halycine, a summery, groove inspired song from alt-pop artist Sarah Solovay, and a multi-genre single from newcomer Ivy Layne.

* Longtime column favorite Birch is back with a new single, and a new sound. Now with a distinctly electro-pop vibe, Birch is looking to reach out and touch listeners with "Cell Phone."

"Cell Phone" is the lead single off of Birch's new EP, Not Human, which was released last week. The song is about preferring real human relationships versus technology based interactions. With that in mind, I, personally, can't wait to see Birch perform "Cell Phone" live.

Give the song a spin … you can take a selfie later.




* If someone's ever challenged you to find something beautiful in indie rock, send them the video for Halycine's "Circles."

Directed by Halycine frontwoman Chloe Raynes, the clip features ballet dancer Nyasha JD dancing her way through various locals around the city not traditionally known as ballet hotspots.

"Circles" is off of Halycine's debut EP, In The Salt, which was released last year. Check out the video, and get inspired to spread your own brand of beautiful wherever you go.




* Alt-pop artist Sarah Solovay has released her latest single, "Trick Me," and it's a summery, groove inspired, jam that has the ability to fill dance floors, and would sound equally great while driving around on a warm day with the windows down.

In a statement, Solovay explained the inspiration for the song, saying, "It's about turning a blind eye to the fact that a guy might not be good for me in the long-term, and just letting the experience be fun and exciting for as long as it lasts. Right now in my life this is really where my head's at – learning to appreciate experiences, and people who come into my life, regardless of how long they will last, or whether it might hurt when it ends."

"Trick Me" is the second single from Solovay's upcoming, as of yet untitled EP. Give it a spin, and groove to this potential song of the summer.




* Ivy Layne is a well-traveled pop singer. A lifelong globetrotter, Layne was born in the Ukraine, moved to France with her mother, father, and two brothers when she was a pre-teen, and most recently landed in New York City. Because of this, her debut single, "One You Love," has an international appeal, mixing genres from around the globe. There's electro-pop, reggae, and a little R&B thrown in for good measure.

"One You Love" is off of Layne's recently released EP, In Time, and we're happy to be In Time to catch Ivy Layne while she's still indie. Check out the single, and hear why.




For more of the best of NYC's indie music scene, come back next Wednesday, and check out the archives for previous columns.



Labels: NYC Scene Report
posted by Adam Bernard @ 7:00 AM

Pop Shots – Bigger On The Inside
Monday, May 15, 2017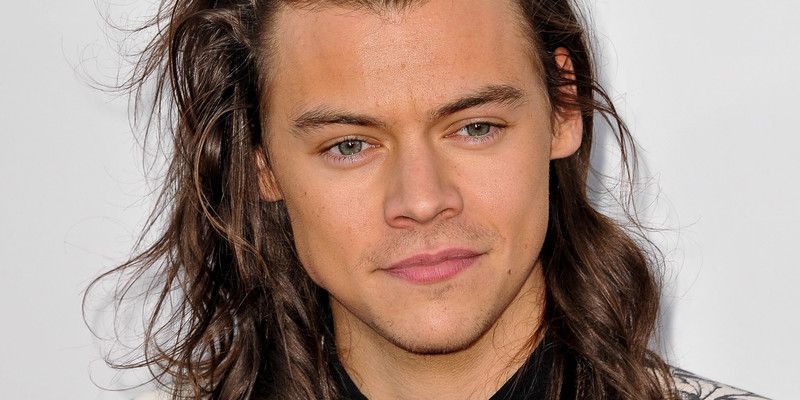 Welcome to your weekly dose of pop world musings. Covering all things pop culture, this week Pop Shots is hitting you with thoughts on everything from Harry Styles giving insider info, to a husband and wife pretending to be on the inside of Adele's career, to someone getting inside 50 Cent's house, and since this is Pop Shots you know everything is seasoned with a little bit of attitude.

* Harry Styles will be releasing a documentary today via Apple Music. This will spark millions of One Direction fans to ask, "What's Apple Music?"

* American Idol, which hasn't been gone long enough for anyone to actually miss it, will be returning in 2018, this time around on ABC. Personally, I can't wait to see it launch the career of the next Lil' Sweet.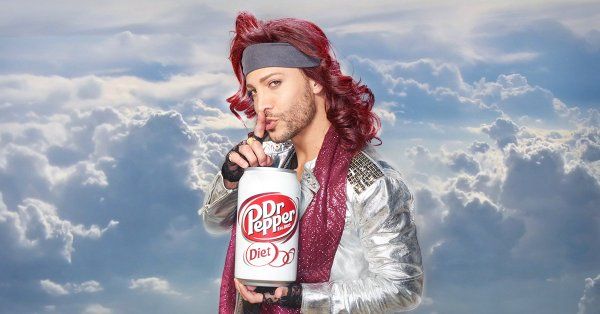 * A husband and wife were arrested in Miami for posing as Adele's manager in an attempt to score free tickets to see Kendrick Lamar. This was the latest in a series of attempted scams by the duo, as they've reportedly posed as Adele's manager in the past to request freebies from Rihanna, Usher, Drake, Katy Perry, Chris Brown, and Pharrell. Personally, I think it's sweet when a married couple finds things to do together.

* Miley Cyrus will perform her new single, "Malibu," at this year's Billboard Music Awards, which air Sunday, May 21st. My hope is the performance will somehow incorporate Malibu rum, Malibu Barbie, a Chevy Malibu, the Hole classic, "Malibu," and the Malibu Sands beach club from Saved by the Bell.



* In more Cyrus family news, Billy Ray Cyrus said in an interview that he's dropping the Billy Ray from his name, and plans on simply going by Cyrus. I just want to be there when he's told he's named himself after a Pokemon character.



* Calvin Harris announced his next album, Funk Wav Bounces Vol. 1, will hit stores Friday, June 30th. With that kind of timeline, we can expect Taylor Swift to find someone new to go on very public, and carefully photographed, dates with, sometime in the next month.

* Authorities arrested a suspected burglar at 50 Cent's mansion in Connecticut. Young Buck insists he was let in.




* DJ Khaled's "I'm the One," featuring Maple Leif Garrett (aka Justin Bieber), Quavo, Chance the Rapper, and Lil Wayne, debuted at #1 on the Billboard Hot 100, creating a weird moment in chart history. "I'm the One" debuting at #1 made Bieber the first male solo artist, and third act overall, to debut at #1 with multiple titles, as he previously entered atop the Hot 100 with "What Do You Mean?" This begs the question, at what point do we consider this a declaration of war from Canada?

* Kiiara is back with a new single titled "Whippin." If you think it sounds similar to her mega-hit, "Gold," you're right. If you think this is a good thing, you're right again. Hey, there's nothing wrong with sticking with what works.




And with that, my time is up for the week, but I'll be back next week with more shots on all things pop.



Labels: Pop Shots
posted by Adam Bernard @ 7:00 AM

Vid Pick: UZOO – Crayons
Friday, May 12, 2017

Arguably one of the most colorful crews in hip-hop, it's poetic that UZOO's latest single is titled "Crayons."

Hailing from Connecticut, UZOO consists of nine artists, including one of the state's most respected emcees, Joey Batts. On "Crayons," UZOO members Sloth and Detelj grab the mic, and rhyme over one of Detelj's own beats.

I've covered hip-hop in CT for a long time, and UZOO is a crew worth getting excited about. Check out "Crayons" to get a taste of their vibe, and if you like what you hear, consider supporting their Kickstarter campaign.



Labels: Vid Picks
posted by Adam Bernard @ 7:00 AM