Pop Shots – A Look At The Charts … From 26 Years Ago
Monday, April 22, 2019

Welcome to your weekly dose of pop world musings. Covering all things pop culture, this week I'm hopping into my time machine again, this time setting the coordinates for 26 years ago this week.

Stepping out of my time machine I hear a plethora of hip-hop classics, including Dr. Dre's "Nuthin' but a 'G' Thang," Naughty By Nature's "Hip-Hop Hooray," and Digable Planets' "Rebirth of Slick (Cool Like Dat)," which were all on the Billboard Hot 100 this week back in 1993. I also hear a handful of acts that crossed generations, and … a song by a TV star? Yup, that happens sometimes.

So let's get into this exploration of chart history! Of course, since this is Pop Shots, you know everything is seasoned with a little bit of attitude.




1. Snow – Informer




This song was such a phenomenon when it came out, but honestly, how could it not have been? A white Canadian reggae artist doesn't exactly come along everyday.

I remember people were so unable to understand the lyrics to "Informer" that a version of the video was made that ran the words along the bottom. Now we all know "A licky boom boom down," aaaand that's about it. But hey, we tried our best!




8. Spin Doctors – Two Princes




For a short time, Spin Doctors were the ultimate purveyors of feel-good pop-rock jams, and "Two Princes" is one of their hits that has truly stood the test of time. You probably don't even need to click play to have the lyric "just go ahead now" running through your head.

Fun Fact – If you follow Spin Doctors frontman Chris Barron on Twitter you will find he is a huge fan of cats, which makes him pretty awesome in my book.




15. Ice Cube – It Was A Good Day




While the internet had a field day attempting to figure out the actual date of Ice Cube's "Good Day," back when this song was released it was an incredible crossover hit for the former N.W.A. member. It didn't matter who you were, or where you lived, you knew this one by heart, and can probably still rap at least a few bars, starting with "Just waking up in the morning, gotta thank God."




20. Arrested Development – Mr. Wendal




The early '90s were a really interesting time in music. Case in point – when else could you imagine a song about treating the homeless well, and even learning from the homeless, becoming a major hit? Of course, it takes a phenomenally talented group to pull off such a feat, and Arrested Development were that group, which is why we became so well acquainted with "Mr. Wendal."




28. Joey Lawrence – Nothin' My Love Can't Fix




What do you do when you're a teen heartthrob who's on a hit sitcom, and graces the pages of every teen magazine on the planet? If you're Joey Lawrence, you cut an album.

All things considered, this isn't nearly as bad as it could have been.

Joey Lawrence isn't the first actor to try his hand at music, and he certainly won't be the last.




47. R.E.M. – Man on the Moon




The older I get the more I appreciate the music of R.E.M. Sure, I liked their music back in the day, but they make the kind of songs that get better with time, and experience.

"Man on the Moon" was the band's tribute to Andy Kaufman, and it's yet another classic from a band that has a bevy of them.




48. Prince & The New Power Generation – The Morning Papers




"The Morning Papers" is the second of two Prince songs on this chart ("7" was at #39). Both are from his symbol album. That album happens to be my favorite Prince album – an unconventional choice, I know – and "The Morning Papers" happens to be one of my favorite Prince songs. Again, an unconventional choice, I know, but the lyrics are fantastic, his vocals are ridiculously on point, and I've always felt he was at his best when teamed with The New Power Generation.




59. Duran Duran – Come Undone




"Come Undone" is the second of two Duran Duran songs on this chart ("Ordinary World" was at #17), and it's one of my favorites from the band's vast catalogue of hits ("Come Undone" was their 24th single).

When I saw this song on the chart I started doing some investigating regarding the female vocalist. It turns out her name is Tessa Niles (no, she's not the woman pulling the Houdini act in the video), and a handful of years ago she wrote a book about her many years backing up some of the all-time greats, including David Bowie, and Eric Clapton (if you're wondering, yes, I added that book to my Amazon Wish List).

Speaking of voices, how great does Simon Le Bon sound on this song? From his vocals, and the overall vibe, you might mistake this for a George Michael song!




61. Exposé – I'll Never Get Over You (Getting Over Me)




If you are of a certain age – and I am of that certain age – you probably have a soft spot for Exposé. The Latin freestyle group had some major hits, and "I'll Never Get Over You (Getting Over Me)" was their final single to reach the Top 10 of the Billboard Hot 100.

A gorgeous ballad, the song features saxophonist Euge Groove (then known as Steven Grove), who also provided the sax solo for the group's mega-hit "Seasons Change."

So if you're taking notes – seasons change, and sax players' names do, as well.


And with that, my time is up for the week, but I'll be back next week with more shots on all things pop.



Labels: Pop Shots
posted by Adam Bernard @ 7:00 AM

The Hugs Are Ready To Love You To Death
Friday, April 19, 2019

A good hug will almost always make a person feel better, and that's definitely the case when talking about Portland, OR-based band The Hugs, who just released their latest album, Love You To Death.

The Hugs consist of (photographed L to R) Keagan O'Brien (drums), Danny Delegato (lead singer, guitar), and Kauri Voss (bass, vocals), and their Brit-pop meets indie rock sound is a highly infectious romp that's easy to embrace. A perfect example of this is the band's latest single, "Mile High Lady."




Wanting to know more about The Hugs, and their "Mile High Lady," I caught up with the band's frontman, Danny Delegato, to find out about their music, the advice he would have given his younger self, and what happened when the band was pulled over outside of Joshua Tree.

Let's start by talking about your latest single, "Mile High Lady." What inspired this song? Please tell me it stems from an undying love for a flight attendant!

It actually doesn't have anything to do with a flight attendant lady. It's a song written back in 2014 about being in my early 20s and going to parties every night and meeting people who were enjoying themselves to an excess. More so, a lady whom I knew (in the party scene) who lived so fast I thought deserved a song about who she was.

It's more of an anthem of a song for all the bad ass chicks in the world who don't care about what people think of them, and live true to themselves daily. It's a bit random, but I thought it was a nice sentiment for times past.

The video looks like it was a blast to film. What was the concept you had going in, and what was your favorite moment from filming it?

We wanted to create something with color and effects – keep it simple – (and) it seems that vision worked out great.

I love the funny parts where we were being made up. I have fun, and joke in music videos more often nowadays, and I think that adds to The Hugs' charm.



"Mile High Lady" is off your just released album, Love You To Death. Who, or what, do love to death?

I love writing songs and sharing them with the world. I'll never stop. It's my refuge to speak my mind in a world that seems pretty close to bat-shit crazy right now.

Love You To Death is a lyrical sentiment about how a love, or relationship, can be so strong that it can last a lifetime, and overcome any obstacles in its path. I think it's an amazing set of words that can mean so much to many different people, so it stuck for the album title right away. 

You've been together for a band for a dozen years. When you think back to your original jam sessions, what would you want to tell the younger versions of yourselves about the journey they're about to embark on?

Stay true to yourself, is the first thing, and remember where your origins are.

Release music you sincerely enjoy, and that elevates you.

Don't get caught up in the music industry machine.

Mainly, I'd tell myself to pay attention to the craft of songwriting more, and never stop learning.

Twelve years as a band means you've spent a considerable amount of time on the road together. When you've been on tour, what's the closest you've come to getting arrested without actually getting arrested?

We were driving to Joshua Tree to meet with our English friends Dirty Pretty Things and we got pulled over about 25 miles away from where Gram Parsons (of the Byrds, and Flying Burrito Brothers) passed away, (which was) where we were staying that night. The cop told us we weren't speeding but our light was flickering in the back. He asked, "Do you play music?" Our manager at the time responded, "Yes, they play psychedelic rock," and we all held our breath until we heard the cop say, "Love that band. Well, have a good tour. Free to go."

Close call, but we survived to see Dirty Pretty Things and play the Troubadour the next day, and hang in Gram Parsons' old hotel room.



That's a great story! Moving from the road, to the internet, being that you've been around since MySpace was the social media network of choice, did you shed a tear when the story came out that they'd lost all the music hosted there from before 2015?

I only used MySpace for about 3 years, and it was a great vehicle to get my very first recordings heard.

Rest in peace, MySpace era. 

Do you have a favorite memory from that era?

I remember talking to Ben Kweller, Roger Sargent, a few record labels and magazines, and lots of bands back then on MySpace. It was an exciting time for new music to be heard and discovered, and I think it still is today.

My fave memory would be that Columbia Records heard my songs through MySpace and signed the band in 2007 and we moved to London.

Moving back to the present, and your current locale of Portland, I noticed some of your recent promotional photos were taken in a laundromat. Did anyone actually get any laundry done that day?

We did not do laundry that day, no. Great location for photos, though!



Final question – which member of The Hugs gives the best hugs?

Hard to know. We all are living the hug life, and equally give great hugs. :)


For more of The Hugs, check out thehugsmusic.com, and follow them on Facebook, Twitter, and Instagram.



Labels: Vid Picks
posted by Adam Bernard @ 7:00 AM

NYC Scene Report – Gemma, Barrie, & more
Wednesday, April 17, 2019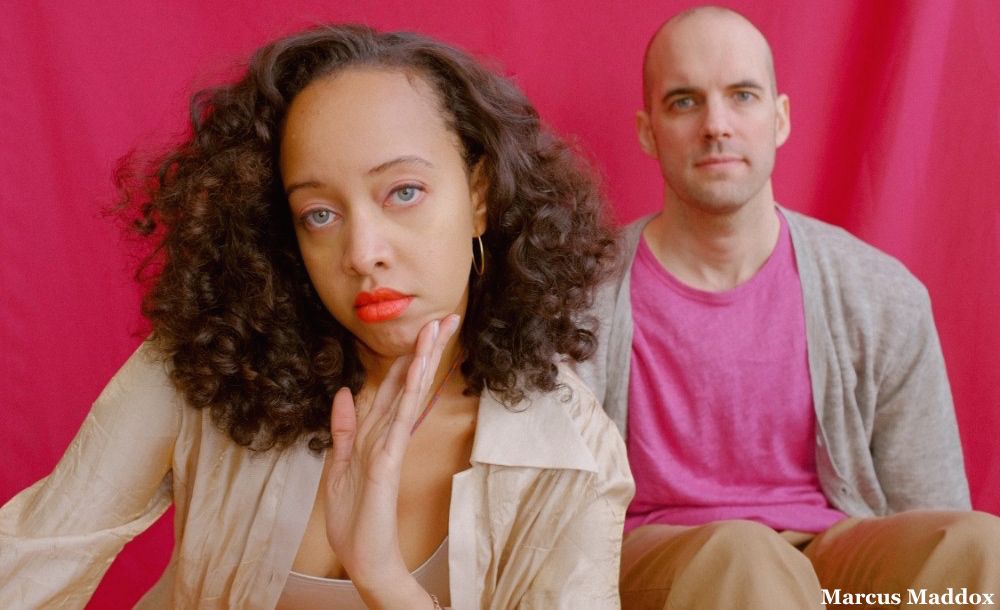 This week's NYC Scene Report features indie soul-pop duo Gemma being your "Only One," indie pop band Barrie finding inspiration at the impound, an ambitious new video from the musical melange that is Sinkane, and singer-songwriter Caicos hooking us up to his Dream Machine.

* With a unique blend of retro-pop and modern R&B, you could say that when it comes to NYC's indie music scene, Brooklyn-based duo Gemma are the "Only One" with such a sound. "Only One" also happens to be the name of their latest single, which is off their sophomore album, Feeling's Not A Tempo, due out May 31st via Double Double Whammy.

Gemma's Felicia Douglass says of the project, "A lot of the lyrics are things I dream of saying. They hint at taking a chance, just going for it. Something I've always had trouble with, with logic and practicality as factors."

In a statement, the production half of Gemma, Erik Gundel, who also happens to be a music therapist, explained the title of the album – which came to Douglass in a dream – saying, "The way you're feeling at any point can be frustratingly arhythmic. (The album's title is) a direct acknowledgement and acceptance of this fact of life. Riding out the shifts in tempo can be incredibly difficult and scary, and just being aware that it will change – without knowing the new BPM – can be comforting when you're in the thick of it."

Continuing the thought, Douglass adds, "Not everything can be bound to a grid. There's much more to discover in the chaos if you let go."

Enjoy the beautiful chaos of Gemma's "Only One."




* Brooklyn-based five-piece Barrie have become a column favorite here at the NYC Scene Report, and we expect to be hearing a lot more from them throughout the year, as they just released their full length debut, Happy To Be Here.

The latest single off Happy To Be Here is "Darjeeling," which Barrie frontwoman Barrie Lindsay explains has a relatable origin story. "The opening line of the song – the city towed my car the first night I got in – is true. My car got towed when I first moved to New York. The first night I hung out with (fellow band members) Spurge and Noah, we went to this warehouse party in Bushwick on the train tracks, which was totally new to me. My car was in Manhattan, and when I went back to find it at 3 AM it was gone. So I walked along the West Side Highway to the impound lot. At 4 AM it was this eerie wasteland of abandoned cars."

Lindsay continued, "It was in the honeymoon phase of moving to New York, and I remember feeling very happy and surreal in the tow lot. I've had a lot of experiences like that in the city, and I think I had that feeling in mind with this song — it's kind of a collection of those vignettes."

Speaking as someone who has also had to make the long walk to the impound lot in the wee hours of the night/morning, it's ridiculously impressive that Barrie turned that experience into something as beautiful as "Darjeeling."




* There's one thing you can always count on with each new release from Sinkane – it's going to be musically adventurous. The Ahmed Gallab led collective's seventh album, Dépaysé – which is French for "to be removed from one's habitual surroundings" – is due out May 31st, and the first single is the inspiring "Everybody."

The video for "Everybody" was filmed in Brazil, and the clip's director, Bruno Ferreira, described his experience working on the project, saying, "This film is incredibly emotional and personal to me. The people I met during filming taught me to smile and dance, even in the midst of a daily life oppressed and undignified by politics and those who consider themselves superior. They are tired of fighting, and yet they fight every day. They are the heroes of the film. They are the heroes of life."

Check out "Everybody." It's sure to move you in a multitude of ways.




* Caicos is the solo project of NYC-based singer-songwriter Alex Frenkel, who you may be familiar with from his time as one of the principal songwriters for the indie band Gospels. His second solo EP, Dream Machine, is due out May 31st via Very Jazzed Records, and the lead single is "Genesis."

If you'll pardon the pun, "Genesis" sounds like the start of something big. It features a great indie-pop-rock sound, and at times is downright hypnotic … hmm, maybe that's the initial stage of being hooked up to Caicos' Dream Machine. If it is, hook me up, because I want some more!

Give "Genesis" a play, and I think you'll feel the same way.




For more of the best of NYC's indie music scene, come back next Wednesday, and check out the archives for previous columns.



Labels: NYC Scene Report
posted by Adam Bernard @ 7:00 AM

Pop Shots – Comings and Goings
Monday, April 15, 2019

Welcome to your weekly dose of pop world musings. Covering all things pop culture, this week Pop Shots is hitting you with thoughts on everything from Beyoncé's Homecoming, to The B-52's hitting the road, to Madonna having a new "vision," and since this is Pop Shots you know everything is seasoned with a little bit of attitude.

* The Homecoming: A Film by Beyoncé will debut on Netflix on April 17th. If it's anything like the homecomings I remember, I expect the entirety of the movie to be Beyoncé drinking cheap beer out of a red Solo cup in a parking lot until campus police come by and insist everybody break it up and go back to their dorms.

* Nickelback frontman Chad Kroeger was honored by SOCAN (The Society of Composers, Authors and Music Publishers of Canada) as the most performed songwriter in the society's 30-year history. So in the immortal words of South Park …



* Mick Jagger is expected to make a full recovery after undergoing a heart valve replacement procedure. Here's hoping that right before going into surgery Mick pointed to his heart and told his cardiologist, "You can start me up."

* In celebration of their 40th anniversary, The B-52's will be embarking on a worldwide tour. In other words, they will roam where they want to.




* R. Kelly spent half an hour hanging out with fans who paid $50 to $100 to see him at a club in Illinois. There were reportedly 100 people in attendance, so the next time you see a poll that's "out of 100 people," realize ALL of them may have paid to hang out with R. Kelly in 2019.

* Madonna will be performing at this year's Eurovision Song Contest. If past Eurovision contests are any indicator, she will be the most painfully ordinary performer there.

* Green Day are creating a graphic novel titled Last of the American Girls. Due out October 29th, the book will be co-authored by all three members of the band, and illustrated by cartoonist Frank Caruso. They're billing the book as "a rallying cry for all rebel girls." Sooo, four guys are gonna write and illustrate a rallying cry for all rebel girls?



* Claiming the song wasn't country enough, Billboard removed Lil Nas X's "Old Town Road" from their Hot Country chart. This, however, sparked a huge interest in the song. How huge? "Old Town Road" rocketed up the Billboard Hot 100, and is the new #1 song in the country. Personally, I don't care how you categorize the song, I just want to know which online name generator from 1998 he got his moniker from.

* Last, but not least, GIRLI just released her full length debut, Odd One Out, and it's an absolute gem. The single "Deal With It" has some serious Icona Pop vibes, and should be played at a high volume, with the windows down, while driving over the speed limit.




And with that, my time is up for the week, but I'll be back next week with more shots on all things pop.



Labels: Pop Shots
posted by Adam Bernard @ 7:00 AM

Lenny Bull Won't Put Up With Any Bull
Friday, April 12, 2019

If you're the type of person who likes to gossip, and spread rumors, rising rock artist Lenny Bull would like to have a word with you.

With a classic rock 'n' roll attitude that's a mixture of Pat Benatar and Debbie Harry, Lenny is gearing up to bare her fangs on her upcoming debut EP, Sharp Teeth, due out April 25th. The first topic she's sinking those teeth into – rumors.

Her anti-rumor anthem "Don't Talk About It" is the lead single off the EP, and it's for anyone who's spread rumors, or had rumors spread about them (so basically, it's for everyone).




Wanting to know more about Lenny and her music, I caught up with the Toronto, via Virginia, artist, to find out about her musical history, how a ballet injury gave birth to a rock 'n' roll career, and whether she'd rather attend Degrassi, or Bayside High.

Your new single is "Don't Talk About It," which is all about dealing with people who spread rumors, and talk trash. When in your life have you, or friends of yours, had to deal with especially ugly rumors?

Ugh, who HASN'T dealt with rumors?! Seems like there's always someone out there making people miserable.
 
It's not when in my life, or my friend's lives, I've had to deal with it – it's inevitable! – but how I choose to respond.

Speaking of that, the message of the song is to not be bothered by what people think. What incident, or occurrence, inspired you to have this strength, or is it an ongoing process?

ONGOING PROCESS.

Doesn't even matter what the situation is, I'm learning to stand my ground, and be a little more self-assured.

I'll keep you updated on my progress.



How can someone who hears "Don't Talk About It" begin to instill that virtue in themselves? What would be a good first step in developing the ability to not give a f*ck about the comments of others?

Great question!

Let them talk if they want to. The truth will come out in the long run.

"Don't Talk About It" is off your upcoming EP, Sharp Teeth, due out April 25th. First off, how sharp are your teeth, and what are you biting into?

I literally still have two baby teeth, so my actual teeth, not so sharp.

We're biting into songwriting pretty hard right now, getting ready to record a follow up EP this fall.

Is the rest of the EP similar to "Don't Talk About It," and its classic rock feel, or do you dip your toe in other forms of rock music?

The whole EP was inspired by early punk records from the '70s and '80s, but I also think our songs fit into their own category. They're a fresh take on a retro feel, or at least that's what I want them to be.

When we went into the studio (Baldwin Street Sound) we did a bunch of songs, and we picked the five that had the most cohesive feel. These all have a distinct raw energy, and we felt they belonged together.

Writing songs like the ones on Sharp Teeth is flat out fun to do, and feels the most authentic to me.



Speaking of your inspirations, what initially sparked your love of punk records from the '70s and '80s? Were you parents heavily into music? Did a friend turn you on to one of your favorite bands?

Okay, so two answers here

1. My dad is a very big music aficionado, and encyclopedia. We had lots of music around the house when I was growing up, which was more in the background.

We really bonded over our shared taste when I started writing my own music.

He sends me song recommendations all the time. Thanks Dad!
 
2. My guitar player, Evan Fowler, is a huge (Rolling) Stones fan. I mean, he can turn a conversation about sidewalks into one about the Stones. He really brought my attention to his favorite bands, and got the ball rolling for my own music exploration.

What was your first mind-blowing moment listening to an album, like, "Holy sh*t, I can't believe how amazing this is!"

I have that moment all the time, and I don't even remember the first time!

I'll give you three off the top of my head.
 
Lucinda Williams – Car Wheels on a Gravel Road

Heartless Bastards – Arrow

Pretenders – Pretenders

You're originally from Virginia, but now live in Toronto. What brought about the move?

I moved to Toronto when I was 14 to train at National Ballet School of Canada. I was a professional ballet dancer before I got into music.

I actually learned how to play the guitar while I was off recovering from an injury when I was 19. Kind of evolved from there.

Songwriting is very addictive.



I have a few big questions coming up here. First … Tim Hortons or Starbucks?

I'll take a medium dark roast, and an everything bagel, toasted, with cream cheese, please.

Timmy's all the way, thank you very much.

Metric system or US system of measurements?

Ugh. Neither. I don't do math.

Degrassi or Saved By The Bell?

Saved by the Bell. Zack is a dream.

Alright, one final question – has Lenny Bull ever been in a china shop, and if so, how much damage did you cause?

More damage than I intended on.


For more Lenny Bull, check out lennybull.com, and follow her on Facebook, Instagram, and YouTube.



Labels: Vid Picks
posted by Adam Bernard @ 7:00 AM

NYC Scene Report – Rachel Lynn, J Hacha De Zola, & more
Wednesday, April 10, 2019

This week's NYC Scene Report features a soulful gem from Rachel Lynn, a wild "Anarchy" filled video from J Hacha De Zola, Phil and the Osophers making a "Bee Liner" to long-forgotten '80s technology, and punk rockers Show Me The Body launching a "Madonna Rocket."

* Longtime column favorite Rachel Lynn recently released a new single titled "Didn't I," and it's soulful gem with a classic feel to it.

The NYC-based singer-songwriter says of the song, which is off her forthcoming EP, due out later this year, "'Didn't I' is my hopeless, angry, heart-wrenching anthem. I wanted to write something I could really wail on, really lose myself in on stage, and that's how 'Didn't I' came about. I without a doubt lose myself in this one."

Having seen Rachel Lynn bring down the house in the past, I can't wait to see/hear her perform this song live.




* Speaking of column favorites, J Hacha De Zola is certainly no stranger to the NYC Scene Report (even if he's technically in NJ. Hey, it's all love in the tri-state area!). Late last month the "urban junkyard" artist released his latest album, Icaro Nouveau, and there's now a wild black and white video for the song "Anarchy."

"There's a bit of a Stephen King's It vibe to it," J Hacha De Zola says of the clip, adding, "The weather was terrible, and we kinda rode it by the seat of our pants. I thought I'd try to recreate the 'debauched harlequin' look that we did for the album cover, along with my 'diabolical 'brella.' I kinda wished my umbrella prop actually worked, though, because I got drenched!"

I think that qualifies as suffering for your art, and judging by the finished product, it was well worth it.




* Phil and the Osophers is a Brooklyn-based band led by Phil Radiotes, and everything about their latest single, "Bee Liner," is undeniably joyous – from the vocals, to the music, to the awesomely retro video.

Speaking about the video, which features effects from the '80s video synthesizer the Fairlight CVI, Radiotes says, "I was first unknowingly introduced to the Fairlight at five-years-old when I performed a karaoke version of Michael Jackson's 'Bad' at a music service shop at the Fashion Island Mall in San Mateo, CA. I showed the 'Bad' video to ('Bee Liner' director) Ken (Anderson), he posted a sample of it to a few video forums, and found out it was a Fairlight CVI. We then tracked down what, to my knowledge, is the only working Fairlight CVI still available to use, and we convinced the guy who owns it to run our footage through it. So, the footage for 'Bee Liner' went from 2019 to the 1980s and back."

"Bee Liner" is off Phil and the Osophers upcoming full-length album, From The Rise of Fall, which is due out this summer, and you can check out the must-see video right here.




* NYC-based punk rock band Show Me The Body is launching a "Madonna Rocket." "Madonna Rocket" being the latest single from the band's just released album, Dog Whistle.

The group discussed the album in a statement, saying, "This album is for those who are no longer with us. It is about coping with the loss of friends, family, and mentors, while building a new community in their wake. (Quoting "Madonna Rocket") 'When I meet someone that's good I want to die with them, dead friends I still want to say goodbye to them.' In the midst of losing friends we strive to create a stronger community, dedicated to fight, survive, and thrive in their memory and spirit."

Yesterday, Show Me The Body kicked off a national tour that will run through May 16th, and you can see the video for "Madonna Rocket" right here.




For more of the best of NYC's indie music scene, come back next Wednesday, and check out the archives for previous columns.



Labels: NYC Scene Report
posted by Adam Bernard @ 7:00 AM