Vid Pick: The Nightowls – #selfiequeen
Friday, July 20, 2018

They're all over your social media feeds, your cell phone contains copious amounts of them, and Kim Kardashian even put out a book of them. Of course, I'm talking about selfies, and with their latest single, "#selfiequeen," Austin-based 10 piece band The Nightowls have put a soulful spin on the act of holding out your phone and saying cheese.

A big, brassy, jam that will get you moving, "#selfiequeen" is off of The Nightowls' recently released album, We Are The Nightowls.

Wanting to know more about The Nightowls, and their "#selfiequeen," I caught up with frontman Ryan Harkrider to ask him about the song, their live show, and the challenge of fitting 10 people on some indie venue stages.

First off, how on earth did you bring so much soul to something that many folks consider soulless – the act of taking a selfie.

Is taking a selfie soulless? Man, that seems a little harsh. I suppose I understand how people could say it's a bit narcissistic, but for me, I know a lot of people who take and post selfies, and they are, for the most part, well-adjusted and down to earth people. So I guess this song is just my attempt to enjoy this moment in time, and enjoy this rapidly changing world that we live in.

Cheers to all the selfie takers out there!

A selfie is actually taken by a member of the band during the video for "#selfiequeen." Was that planned, or an awesome moment of improvisation?

An "awesome moment," you say? I thought selfies were soulless??? Just kidding. It was definitely improvised.  

Speaking of improvisation, how much improvisation are fans treated to during a Nightowls live show?

We play about 250+ shows a year, so our show is a pretty well-oiled machine. That said, we know that each city and each show is unique, and feel that in order to communicate with the audience we've got to leave some things open and unscripted. There are several solo sections, song lengths, etc., that we improvise each night. It's a nice way to keep the band on their toes, too.  

As a 10-piece band I have to imagine that on more than a few occasions you've arrived at a venue and seen a stage that's made you say, "How are we gonna make THIS work?" Give me your best story about adapting to a smaller stage, and still bringing the full Nightowls vibe.

While it doesn't happen as often as it used to in the early days, we're still pretty accustomed to those small stages. The venue that comes to mind was in Cambridge, MA. I forget the (name of the) venue, but it was like trying to cram 10 musicians into a hallway closet. We ended up having to put the keys player off the stage in front of the entrance to the kitchen. Rock and roll, baby.



Soul music can oftentimes be an aphrodisiac. How often have you noticed a couple get closer during one of your shows, and have you ever REALLY wanted to know how someone's night ended based on what you saw during your set?

There's usually a couple or two at each show, and no, we never want the play-by-play. Ha!

With 10 people you have 10 distinct personalities, and 10 sets of likes and dislikes. This seems like it could be a potential minefield on the road, but I'm guessing you guys have figured out how to make it all work. What are some of your secrets to success for staying calm, cool, and collected as a group while on tour?

First, we try to be as organized and prepared as possible so we can anticipate as much of the headache in advance. We've been touring together for about four years so most of us have a bit of experience under our belts.

I also wrote out a Touring Handbook with stuff like "Who sleeps where," "What to bring," "Driver rotation," etc. It just makes things as clear as possible.  

You recently released a full length album, We Are The Nightowls, which was two years in the making. What went on during those two years that helped shape the music, and the album?

Letting go of the past and re-learning how to write and record with a large group of people.

It's always a challenge working with a bunch of creative people, so finding the band's "process" is important.

We also wanted to give ourselves the time and freedom to write without a deadline. This allowed us to write songs, record, re-write, re-record, start over in some cases, throw ideas out, and ultimately choose the songs and the music that we felt best represented us as an ensemble.  

Finally, are there any Nightowls that are actually morning people? With 10 people in the band, I feel like at least one has to like watching the sunrise.

Several of our band members have young children and are permanently on that early morning kid routine. It's tough because when we're on the road you sometimes don't get to sleep until 3, or 4am, and those guys seem to always still wake up at 7am. Ew.

For more of The Nightowls check out wearethenightowls.com, and follow them on Facebook, Twitter, and Instagram.



Labels: Vid Picks
posted by Adam Bernard @ 7:00 AM

NYC Scene Report – WAJU & AIYA, Gabrielle Marlena, & more
Wednesday, July 18, 2018

This week's NYC Scene Report features an R&B jam from WAJU with AIYA, an indie folk tune from Gabrielle Marlena, the latest from electro avant-pop duo TMBOY, and the return of avant-pop-rock sister duo The New Tarot.

* If you're looking for a cool R&B jam to add to your summer playlist, NYC-based R&B artist WAJU has teamed up with Dutch artist AIYA for a perfect chilled out song titled "Don't Rush."

Although his sound is rooted in R&B and hip-hop, WAJU counts artists such as Tracy Chapman, Florence + The Machine, and Maggie Rogers as influences. "I understand sonically my music doesn't sound like any of those artists," he explains, "but from a writing perspective, and feeling aspect, I want my records to resemble a similar feeling. I want there to be an emotional, and moody, feeling with my records."

This, he notes, also plays a role in who he decides to work with, as he says, "The artists I decide to collaborate with strike an emotion that makes me feel good."

WAJU's collaboration with AIYA is sure to make any fan of R&B feel good, so click play and give "Don't Rush" a spin.




* Brooklyn-based indie folk artist Gabrielle Marlena spent a lot of time behind the wheel last year, traveling 13,000 miles on her own to play 25 shows in 21 different states over 36 days. It was during this time that she started writing the songs that would make up her new EP, Easier Love, which she released last month.

While Marlena's eyes were on the road – she estimates she was driving, on average, six hours per day – her mind was a hotbed of creativity. "I was making phone calls to pass the time to friends, past flings, mostly my mom," she says, "but between the phone calls was when the best lyrics came to me."

Check out the video for the title track of the EP, and hear how Marlena's travels resulted in some great music.




* Sometimes we can plant a seed in our mind about a person. It can be an assumption, or it can be a desire we wish were true regardless of the facts of the situation. Brooklyn-based electro avant-pop duo TMBOY know all about this, and it's part of the basis for their latest single, "Seed."

TMBOY's Sarah Aument – who is one half of the band along with Will Shore – explains, "'Seed' is in part a love song, but it's also about becoming totally consumed by something that isn't real. Most of my initial romantic experiences as a queer person were ones where I made up that the other person was gay and had romantic feelings for me. I wanted so badly for my feelings to be reciprocated that I started to see signs of their 'attraction' for me where there was none. But the song is also about romantic experiences I've had later in life, where I've wanted people simply because the initial lust and attraction feels so good. I was using it as a distraction, an escape from other things in my life. I think I wrote this song when I was finally starting to realize what I was doing and how it was hurting myself and others."

TMBOY are currently putting the final touches on a full length album, and you can check out "Seed" right here.




* Longtime column favorites The New Tarot have returned with a new single titled "The Skinny," which is the first track off the avant-pop-rock sister duo's upcoming full length album, The Book of Promises, due out this October.

According to The New Tarot's Monika Walker, the idea for the theme, and imagery, of the album came to her in her sleep, and her sister Karen knew it's what they had to create.

Monika explains the unique video for the album's lead single, saying, "This video is our first visual introduction to The Book of Promises, and our album's hero – the reincarnation of 15th century mathematician, and occultist visionary, John Dee. Clearing out his mother's house after her death, John remembers a book she had warned him about. He finds it in a box in her basement. Inside the book are instructions for summoning an angel. He follows them, and finds himself transported to a realm between worlds."

Click play and enter the world of The New Tarot. We make no guarantees that you'll be able to leave that world … or that you'll want to return to your own.




For more of the best of NYC's indie music scene, come back next Wednesday, and check out the archives for previous columns.



Labels: NYC Scene Report
posted by Adam Bernard @ 7:00 AM

3 Reasons You Should See Super King Armor Live
Tuesday, July 17, 2018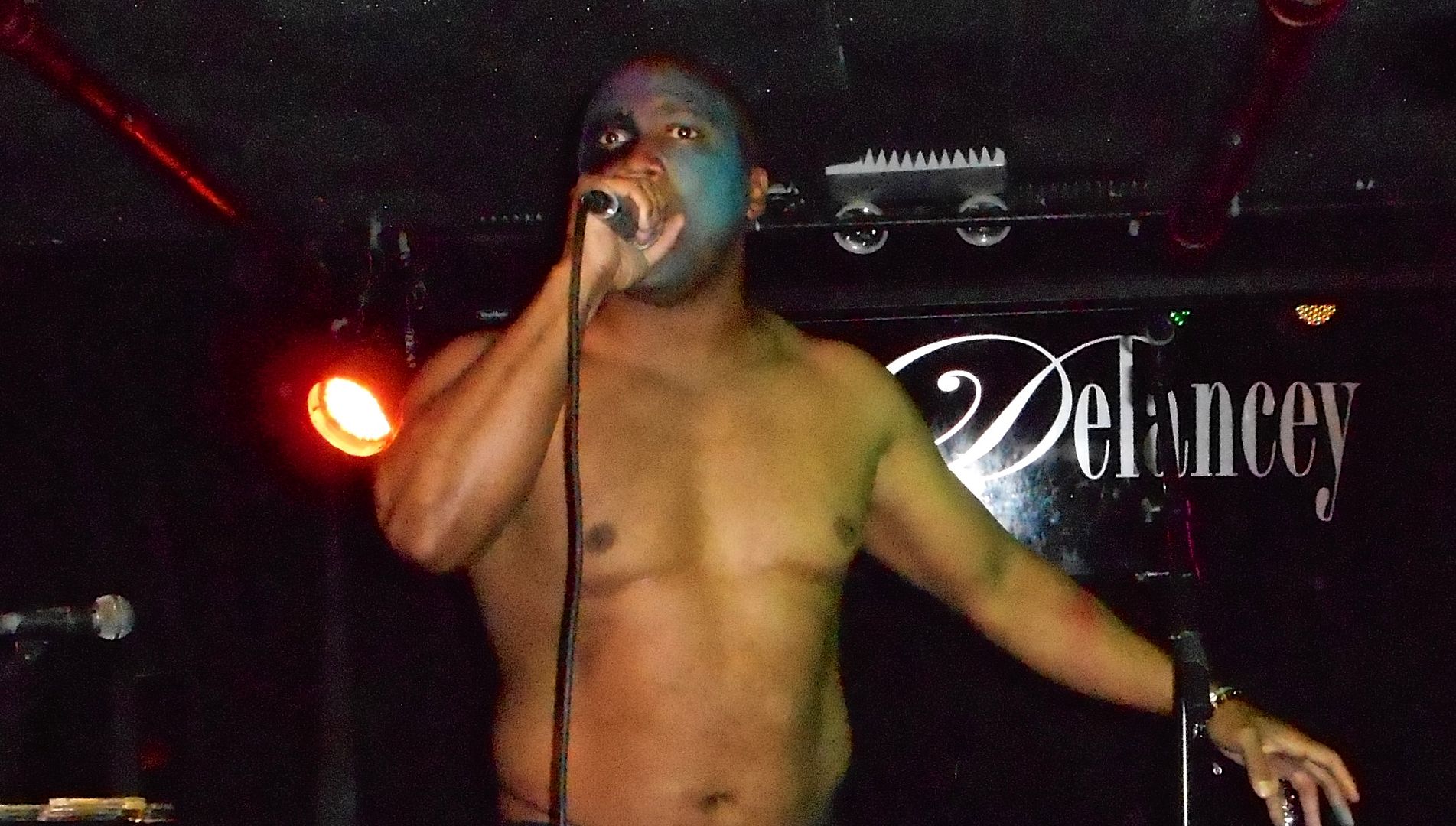 I can't count how many times I've seen NYC hip-hop veteran Super King Armor perform live over the past decade-plus, but the fact that I continue to mark his shows on my calendar, and attend as many of them as possible, should tell you something about him as a performer.

Most recently, I caught Super King Armor at The Delancey (home of the most expensive well drinks on the planet), and he once again tore it down.

If you haven't already looked up when and where he's performing next, here are three reasons you should join me in the crowd for one of Super King Armor shows.

1. He is pure energy

One of the first things you'll notice at a Super King Armor show is that he performs like he has Red Bull flowing through his veins. I'm not sure what takes over his body when he hits the stage, but whether he's launching into one of his classics, like "Warganism," or rapping something off of his most recent album, Gone is the Illusion, his energy level is cranked up to 11, and never wavers.

2. There's a personal aspect to every show

Although an indie artist's stage time is always shorter than they – and their fans – would like it to be, Super King Armor manages to put a personal touch on each show. For a number of songs he goes the VH1 Storytellers route, giving fans the story behind the song, even if it means revealing something deeply personal, and wearing his heart on his sleeve while on stage.

During other times in his show he'll call for audience participation, so if you're in the crowd, and especially hyped, you may be asked to come up on stage to do push ups with him as an intro to "I Workout," or hold his drawing pad so he can create an illustration while freestyling (this is really cool to see).

3. He turns everyone into a fan

For this particular show Super King Armor was on a bill with a bunch of acts that had little to no musical connection. The crowd grew as he performed, eventually becoming wall-to-wall people, and by the end of his set he had all the fans of all the other acts totally engaged, and even doing a little call and response.

He'd drawn them in, and he'd done so in under 30 minutes.

When you see Super King Armor perform, whether you paid to see him, or another act on the bill, you become a Super King Armor fan.




To find out when, and where, Super King Armor will be performing next, check out his Facebook page for show dates. And for more Super King Armor give his Stacking The Deck feature a read.



Labels: Music Reviews
posted by Adam Bernard @ 7:00 AM

Pop Shots – Get The Message
Monday, July 16, 2018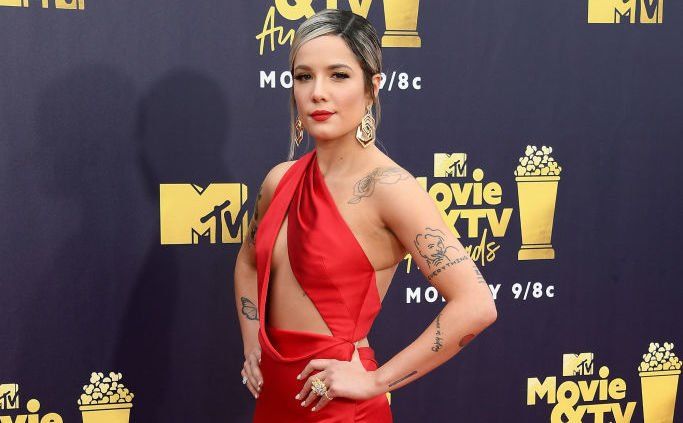 Welcome to your weekly dose of pop world musings. Covering all things pop culture, this week Pop Shots is hitting you with thoughts on everything from who Halsey isn't dating, to Gwen Stefani throwing her exes under the (tour) bus, to Twenty One Pilots' cryptic new campaign, and since this is Pop Shots you know everything is seasoned with a little bit of attitude.

* Halsey, who just recently broke up with G-Eazy, was briefly rumored to be dating Machine Gun Kelley after an old photo of the two resurfaced on Instagram. Apparently just because she dated one lanky wack rapper it was assumed that was her type.

* Speaking of Halsey's ex, G-Eazy was reportedly stopped at the Canadian border, and turned away by customs officials, while attempting to enter the country to perform at Cowboys Music Festival in Calgary. According to TMZ it's unclear what the issue was, but if Canada is turning away our wack rappers, we get to send back Drake.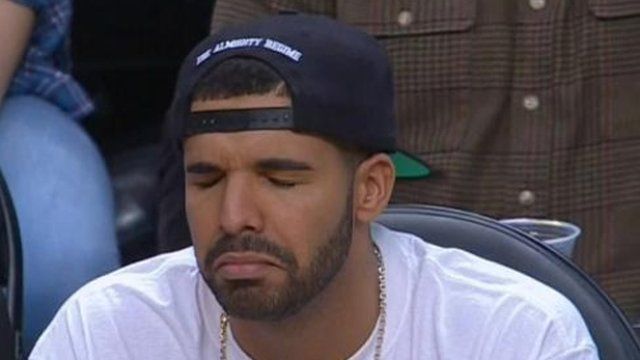 * Ariana Grande headlined the Amazon Music Unboxing Event in New York City this past week. If it was anything like when I unbox my Amazon orders, in addition to Ariana, it included a few random household items to reach the minimum for free shipping.

* During a recent interview, Gwen Stefani was asked about her current style, which she defined, saying it's "more feminine than ever before," adding, "It's probably because I'm super in love and have a really manly man (Blake Shelton)." Tony Kanal and Gavin Rossdale have to feel super f*cking great reading that.

* Iggy Azalea is looking to further her relationship with Fashion Nova to outfit some deserving high school students for the fall. So apparently you have to be attending high school to get into Iggy Azalea's pants. Damn.



* Mary J. Blige has launched a jewelry collaboration with designer Simone I. Smith (who is also LL Cool J's wife). Named the Sister Love collection, they're the perfect gifts for the woman who is your lover and your secretary.

* Aspire Music Group, the record label that first signed Drake to a contract in 2008, has been given the green light to pursue a major profits lawsuit against Cash Money Records and UMG Recordings. According to a Billboard report, after Aspire signed Drake it furnished his services in 2009 to Young Money Entertainment, a joint venture between Cash Money and Lil Wayne. Under the agreement, Aspire was to get one-third of net profits from the exploitation of Drake's first six solo albums, as well as a third share in the copyrights. If Cash Money Records' album covers from the '90s and early 2000s are any indicator, the label should have the assets to cover any potential ruling against them.



* Twenty One Pilots have launched a major campaign for … something. On July 6th, after one year of silence, the band sent an email to their newsletter subscribers with the subject "ARE YOU STILL SLEEPING?" and a GIF of an eye opening slightly, and on July 9th they updated all of their social media sites. Adding to the intrigue, fans have begun spotting the band's new logo and color scheme on billboards in cities around the world. This is kinda like when your favorite indie band orders new stickers and flyers, but with a million dollar budget.

* Justin Timberlake convinced the O2 Arena in London to open its doors early this past Wednesday, reportedly for the first time ever, so fans could watch the England vs. Croatia World Cup match on the venue's big screens before his concert that night. This is the closest anyone from the U.S. came to being involved in this year's World Cup.

* If you've ever listened to Ariana Grande's "No Tears Left To Cry" and thought, "I wonder what this would sound like as a rock song?" you're in luck, as Erie, PA's First To Eleven – who have a bevy of rock covers of popular songs on their YouTube page – have made that a reality.




And with that, my time is up for the week, but I'll be back next week with more shots on all things pop.



Labels: Pop Shots
posted by Adam Bernard @ 7:00 AM

Vid Pick: Wilson – Like A Baller
Friday, July 13, 2018

Who doesn't dream of being a baller? Detroit-based party rockers Wilson have those dreams, and their latest single, "Like A Baller," is an anthem for anyone who's spent time fantasizing about living it up, while working a day job that might occasionally get them down.

For Wilson – which consists of Chad Nicefield (vocals), Jason Spencer (lead guitars), Kyle Landry (rhythm guitars), James Lascu (bass), and Matt Puhy (drums) – "Like A Baller" represents the band's first new musical output in three years, and is the lead single off of their upcoming album, Tasty Nasty, due out August 24th.

Wanting to know more, I caught up with Wilson's Jason Spencer to find out about the album, how they've come to embrace having fun, and the time some pretty heavy authorities spotted them enjoying themselves just a bit too much.

Your new single is "Like A Baller." Tell me about a time in life when you've most felt like a baller.
 
Every time I fly first class and drink red wine in the morning.
 
The song, and video, are all about dreaming of being a baller while working a less than dreamy day job. What was the least enjoyable day job you've ever worked, and did you quit that job in an especially amazing way?
 
I worked in a college cafeteria dish room for about a year – probably came into contact with STDs not even known to man yet – but I quit by carving my name on the wall by the check-out stand and giving my one-day notice.
 
"Like A Baller" is off of your upcoming album, Tasty Nasty, due out August 24th. What was the most memorable moment from the writing or recording process?
 
Finishing the acoustic overdubs at Pulse studio was a highlight. I was by myself in the live room, chatting back n' forth with (mixing engineer) Chris Baseford about each take. It was a nice moment of clarity knowing that I was a handful of strums away from finishing the music portion of the album.

Tasty Nasty is your first new album of original material in three years. How would you describe your musical growth, and aesthetic changes, over those years?
 
Finding heart n' soul again in more than just a couple genres.

I think everyone has a growing up, or realization period when it comes to musical growth. I believe the same happens in regards to aesthetics. You find yourself in unique ways.

Some people never let go, and that's too bad.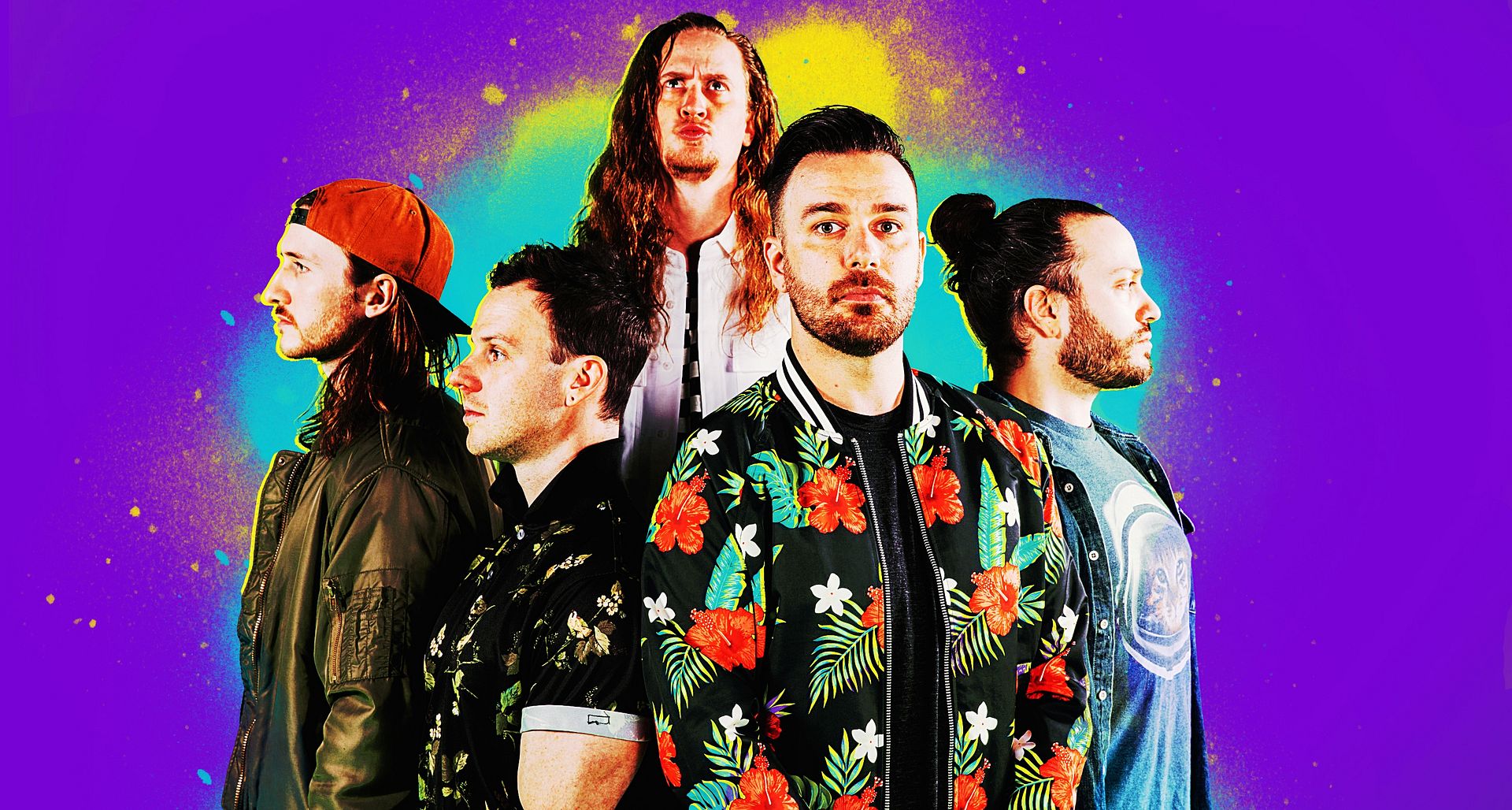 Your frontman, Chad Nicefield, said in a statement that while making this album you guys realized you're "a bunch of lovable, silly dudes that love to make music." Before that realization was there a time when making music, wasn't enjoyable, when something stripped the fun out of it for you?
 
Deep down inside we've always been those dudes, and people know that … but we hit a dark period. Not only were we all battling personal problems, we weren't happy with a lot of things.  Everything felt stagnant and boring, you know? Things were at a standstill. Our demos were getting darker. Our attitudes were lame. We needed that pick me up, and I believe a big part of that was taking a hiatus, and regrouping with a new team.

On a personal level, I owe a lot of my own realizations to (producer) Scott Stevens.
 
Is having fun becoming a lost art? Is it something that you've found is missing from a lot of the music you've been listening to?
 
It's not lost, but it can be hard to find if you're looking in the wrong places.

I've been having the most fun to date listening to new music. I don't care about what's "good," or "bad." If a song takes me to that special place, that's where I want to be.
 
You are currently having a ton of fun on a tour that began July 5th and runs through August 10th. It seems like you guys could have some wild times on the road. With that in mind, what's the closest anyone in the band has come to getting arrested, without actually getting arrested?
 
Getting arrested on the road usually starts with doing stupid shit. We are just good at not doing it at the wrong times. However, we had border patrol helicopters spot us having a good time by Niagara Falls once. That was a good run-in with authorities.
 
Border patrol? That must've been crazy. Finally, speaking of crazy, which other Wilson would you most like to party with – The volleyball from Cast Away, the neighbor from Home Improvement, or 28th U.S. president Woodrow Wilson?
 
The neighbor Wilson for sure. That snake always seemed to have something up his sleeve, or maybe he had bodies in his basement, or was running some kind of drug operation. We all know Tim Allen's past.

For more Wilson check out houseoffuckery.com, and follow them on Facebook, Twitter, and Instagram.



Labels: Vid Picks
posted by Adam Bernard @ 7:00 AM

NYC Scene Report – Nao Yoshioka, Active Bird Community, & more
Wednesday, July 11, 2018

This week's NYC Scene Report features a slow jam from R&B singer Nao Yoshioka, an invitation to unwind with indie rockers Active Bird Community, a joyful indie pop song from The Rungs, and an ode to NYC's "Hot Summer Nights" by singer-songwriter Rue Snider.

* NYC-based R&B songstress Nao Yoshioka will be seeing the U.S. release of her third album, titled The Truth, this Fall, the lead single off of which is the sultry, and soulful, "I Love When."

While many R&B songs of this variety are inspired by an artist's love life, in the case of "I Love When," Nao was inspired by her parents.
 
"After my parents went through a painful, and tough, divorce, I became very guarded and skeptical of love," she explained, "but eventually I witnessed true love prevailing when my parents rediscovered that special feeling that they could not deny and got remarried! This inspired me to write 'I Love When.'"

Check out the song, which is reminiscent of the slow jams of the '90s, and will immediately put you in the mood.




* If you're looking to unwind, Brooklyn-based indie rockers Active Bird Community have an open invitation for you in the form of their new song, "Unwind With Me."

"Unwind With Me" is the lead single off the band's upcoming album, Amends, which is due out September 14th via Barsuk Records.

Of the song, singer/guitarist Tom D'Agustino says, "I don't think I realized until after the song was finished that it sort of felt like I was declaring bankruptcy on myself. It was finished during a pretty confusing time in my life – my relationship was ending, I had gotten sick with shingles, and it became clear that my life wasn't going in the right direction, or any direction really. I felt like I could take back some control, and unravel everything, so I could get back to some sort of starting line. In doing so, I understood that even if tearing down and rebuilding hurts, it's alright, because I'm moving forward, I'm willing a change."

The video for "Unwind With Me" was filmed entirely in the back of a moving truck, and according to director Henry Kinder, "This choice created tight parameters within which we had to work, but it felt like the only way to achieve exactly what we wanted – to visually represent this state of unsettled displacement that we were both feeling at the time, and that we were hearing in the song."

Check out the video, and unwind with Active Bird Community.




* I think we could all use a little more joyful indie pop in our lives. With that in mind, let Brooklyn-based indie pop trio The Rungs climb into your life, and your playlist, with their latest single, "Trees."

"Trees" is the lead single off the band's upcoming EP, Everyday Visions, which will be released on August 17th.

The band originally started as a music therapy project for frontwoman Mandy Gurung (vocals, songwriting, guitar, production), who is joined by her husband, Diwas Gurung (guitar, production, songwriting), and recent addition, drummer Steven Bartashev, who became a member of The Rungs during the recording process of Everyday Visions.

Click play on the video for "Trees," and prepare for some feel-good vibes.




* Singer-songwriter Rue Snider has become a favorite here at the NYC Scene Report, and if you've listened to his music I'm pretty sure you can figure out why – he's really great!

Snider's latest is "Hot Summer Nights," which is an ode to a previous time in his life, as he explains, "There used to be a bar on Avenue B called Boxcar Lounge that had a two for one happy hour on everything until 10PM. I would drop off my clothes at the laundromat on the next block and drink myself into a stupor waiting for it to be done. A lot of seedy stuff went on in those East Village bars. Nobody was shy. A person can get lost living like that. I'm glad it's behind me. But the party is part of the story that made me who I am, and that's what this song is about."

"Hot Summer Nights" is off of Snider's upcoming album, City Living, which is due out July 27th. An album release party is set for July 26th at Berlin, in NYC, and you can get wrapped up in Snider's tales of the city's "Hot Summer Nights" right here.




For more of the best of NYC's indie music scene, come back next Wednesday, and check out the archives for previous columns.



Labels: NYC Scene Report
posted by Adam Bernard @ 7:00 AM