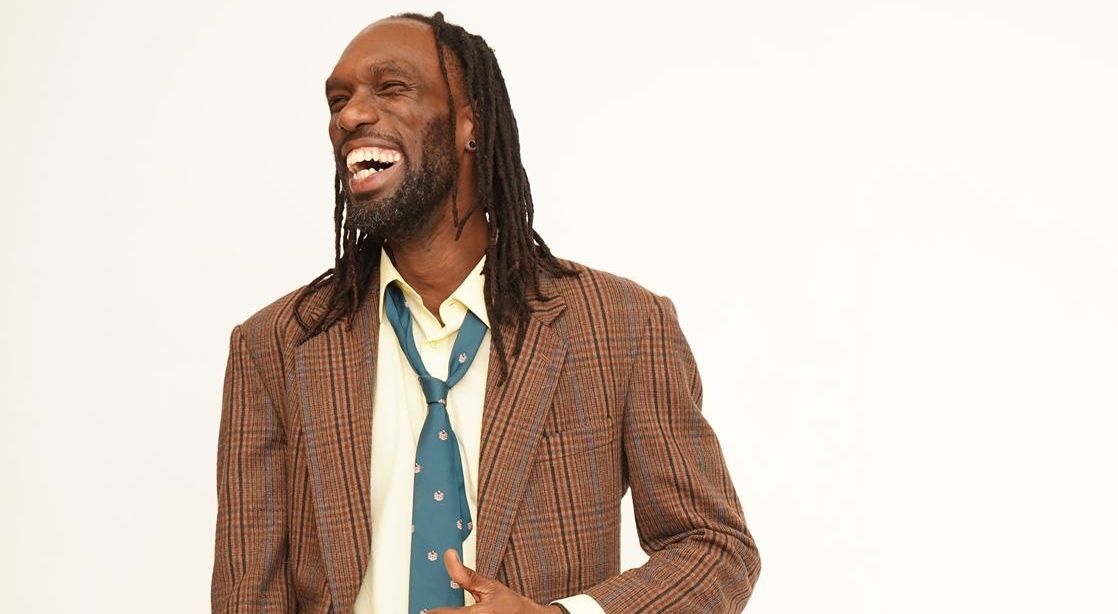 Stacking The Deck is a feature exclusive to Adam's World where I bring packs of 1991 Pro Set Superstars MusiCards to artists, and we discuss who they find in each pack.
"I've got a problem," states NYC-based musician Ryan-O'Neil, "I can't not do shit."
A constant creative, self-motivation and musical passion have led Ryan-O'Neil to doing just about everything over his many years in the city's indie music scene.
His latest group project is Tyger Handheld. They recently released their first single, "Shanghai," and have more music on the way, including two more singles, and a concept album that's currently in the developmental stage.
While his solo work can go in a plethora of directions – from singer-songwriter to hip-hop, and just about everything in-between – he says one thing he loves about Tyger Handheld is that it forces him into a specific lane. "Tyger Handheld was a project that was made to be put in a box, to have this '80s digi synth vibe with me rapping and singing on top of it, and a pinch of Frank Ocean inspiration," he explains. "Every beat we make has to have some kind of Juno synth. I'm all about Auto-Tuning, I'm all about vocoder on this project. Anything that sounds like a live drum, I'm like take that shit out. I want super compressed, super gated reverbs for doing this."
In addition to an album, he says other forms of media may be involved, including a possible comic book, and a release schedule that could be inspired by old radio dramas.
As a solo artist, Ryan-O'Neil is putting the finishing touches on an EP titled Love in Three Acts, which will be his first vinyl release, tentatively due out this spring/summer.
For the multifaceted musician, having so many varied projects is all about one thing – creative freedom. "People look at Beck, Beck can do whatever he wants and no one's like, 'What the fuck is that? Beck doesn't do that kind of music.' I would like to be seen as that, Ryan is a musician that just makes music."
I recently caught up with Ryan-O'Neil via Zoom to open up some packs of MusiCards, and the artists we found sparked conversations about an ex-girlfriend's dad, the times we separate art from artist, and the power of a great performance.
Lionel Richie
A couple things about Lionel Richie … I don't know much of his music. I know "Hello, is it me you're looking for," the great music video with the blind girl, and the Lionel Richie bust.
He's got "All Night Long." "All Night Long" is a tune!
I feel like Lionel Richie is one of those artists that if you play his discography I'm like oh, I know that!
I dated a girl in high school whose dad looked a lot like Lionel Richie, like when he was younger, so when I see Lionel Richie he has a special place in my heart, because they were a good family.
Is there a bust of her dad's head somewhere in the house?
That's the kind of Christmas gift that man should get.
And it has to be done by a blind girl.
It HAS to be done by a blind girl.
Hall & Oates
Oates is so smooth, and I feel like Oates falls into that "Is Oates Black? How Black is Oates?" (category). Oates is one of those artists that exists in that vibe for me.
The hair here on Oates, and the mustache, are kind of iconic.
If only I could grow a mustache like that.
When I was a kid I was really into long hair. I wasn't into dreadlocks, but guys with long hair were cool. I realized I could (try to) perm my hair, but my hair didn't grow long enough to be permed, but when I locked my hair it grew.
I'm doing my best.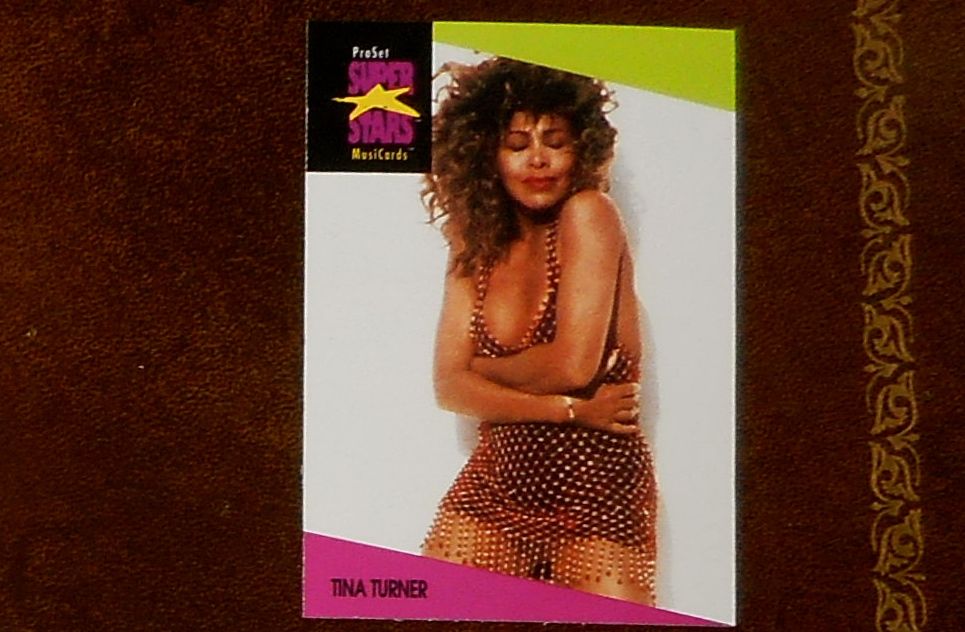 Tina Turner
Aw man, Tina Turner's awesome.
Growing up did you hear a lot of Tina in the house?
I did. I don't know if I was aware of who she was, but "River Deep – Mountain High" is a really big tune in my house. I remember it from when I was a kid.
This is really interesting, this package of artists (we're talking about), because none of them I'm like, "Oh yeah, I listen to that, and I can tell you about the influence," but I have these weird, roundabout, connections to them.
When I think of Tina Turner I think of Angela Bassett in the movie What's Love Got to Do with It?, because I was really young, and I watched that movie about this person who I didn't really know about. I knew her songs, but I didn't know she was an actual human being.
Then you're like oh yeah, that's the woman who sings this song, and she was abused by her husband. Then as I got older, people talked about Ike Turner. I saw these lists about Ike Turner, and I'm like dude, that's the guy who beat Tina Turner. Then I realized Ike Turner was an actual musician who found Tina Turner, and I started to listen to their old stuff that I never knew existed, the more soulful stuff, and he's a terrible person for beating his wife, but that old soulful stuff with The Ikettes is my favorite.
And it's difficult, because then you have to do the whole thing where you separate art from artist.
Yeah, but at least she's still singing (on the songs), she's still there, and those women are still there, and it's still her voice.
His voice is (also there), it's still his songwriting, it's still his guitar, and that really f-ing sucks.
Are there any other artists where when you listen to them you're like, "I appreciate the music, I love the music, I have to just separate who they were as a person from it"?
I don't know if there are many.
I think there are some artists I like that other people feel that way about, like Michael Jackson. I don't have a thing with Michael Jackson, my wife definitely does, and she's not a huge fan.
Oh, Kanye West. I boycotted his music for a while, and then I met my wife, who didn't know much about hip-hop. Sometimes we'd be doggin' him, but then I'd be like, well, he did make this one. I felt the need to educate her on why he kind of gets a pass, so we went back and listened to his old stuff, and she was like oh wow, OK, I can see why people let Kanye West say stupid shit. It's like, yeah, I know, there was a time.
But he's one man, and he supported Trump, or whatever, and did his stupid run for president, but he hasn't sexually assaulted anyone, he hasn't hit anyone, and while I love Michael Jackson, and in my heart believe nothing happened, I'm just one stupid dude, and there are millions of people who believe opposite from me. I don't argue with them too much, because they make good points, (and) I think I make good points. It's just really hard, because I grew up listening to that music, and it's like the best music ever, in my opinion.
It's very interesting to see people wrestle with this. We all have one or two musicians, or actors, whose work we just enjoy too much to ever put it away. I will never stop watching Major League no matter what Charlie Sheen does in his personal life, but Mystikal, I was like, alright, I've liked some of your stuff, but I'm not playing it anymore.
Word. I was actually surprised people still play Mystikal. I was like, yo, didn't we hear he raped a woman?
Yeah, and he went to jail for a while for it.
I'm glad he went to jail, at least that happened. Sometimes that doesn't even happen.
And with Chris Brown I was just like, nope. I didn't even really like you that much anyway.
Sometimes it's really nice to take the high road because you already didn't like the artist.
It's like sweet, now a legit reason to hate on you!
Janet Jackson
She's awesome.
I actually found a Janet Jackson record recently. In my building we have a spot on the first floor where people put things before they throw them out. I was like, really? You don't throw a Jimmy Jam record (out). You might not like Janet Jackson, but these songs are dope.
When I put it on I didn't know every song word for word, but in 2020, on my system, it sounded great. It sounded like this would work today.
The person (who left it) wasn't feelin' Janet. Maybe an ex was a big Janet Jackson fan, and they were like, alright, no more.
If you like Beyonce, and I'm not a huge Beyonce fan, but I respect the shit outta Beyonce …
Janet paved that road.
Exactly. Along with many others, but she's huge, and I'm sure Beyonce was a little kid looking at Janet Jackson.
There's a video of Janet doing a costume change backstage during one of her shows. The whole thing is less than three minutes. She changes her costume, and her team is phenomenal because they're doing her makeup, and she just runs back out. It's like a NASCAR thing.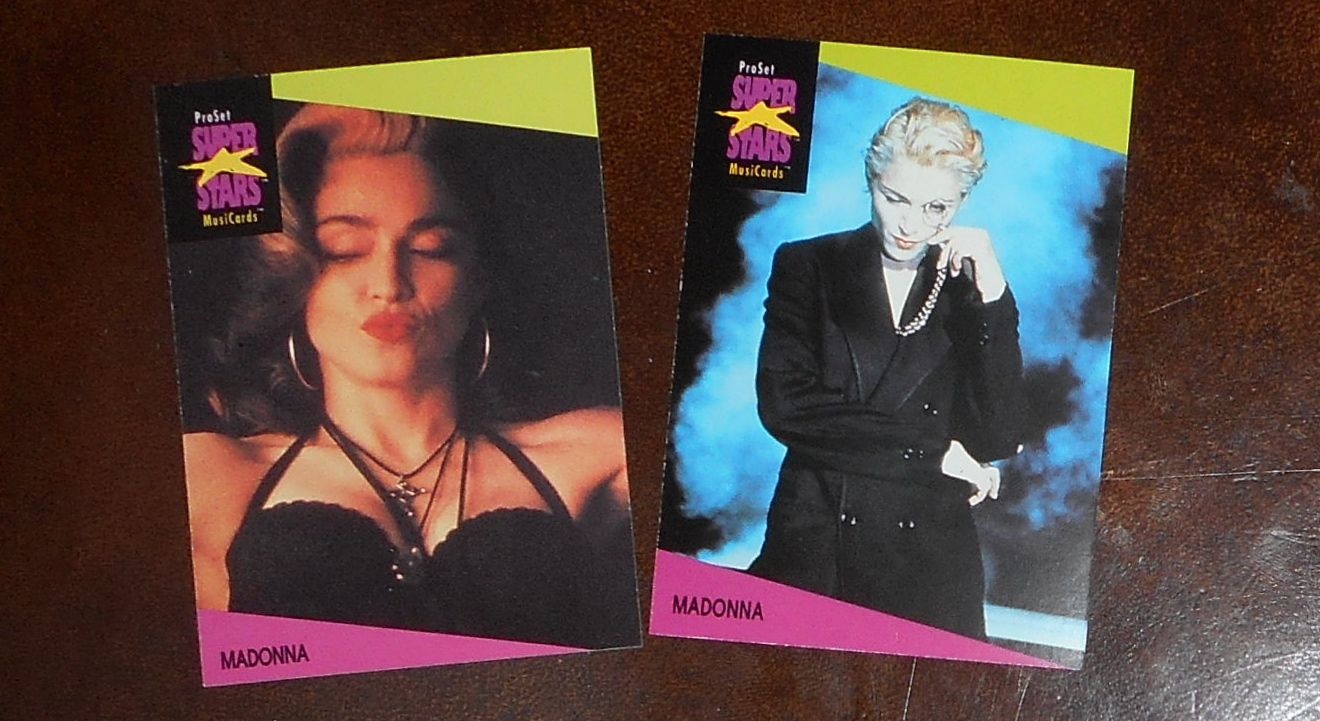 Madonna

I started out hating Madonna, like ugh, she's everywhere, she's just in your face all the time.

In the early '00s I was not a fan of the Ray of Light Madonna. I just felt like before people were having these conversations about appropriation, Madonna was just wading in the appropriation pool. She went to India, and then she had a bindi in her video. At one point she was doing the British accent thing. Then she had Ali G, before he was famous, in her music video, and I remember saying, "Oh, Madonna's a Black lesbian now. That's cool. That's her new thing." So I was never really into her, and I always found her kind of annoying.

I don't know when, probably around college, with '80s theme parties … you throw on a couple of her jams from the '80s, and you're like, "Oh, wow, this little teenager got a bop!" She's not a great singer at all, which is why it works for silly pop songs, and not ray of fucking light –Madonna, sit down. But like I said, those jams in the '80s, you put on a bunch of Madonna bangers, you put on some Cyndi Lauper, you cannot go wrong. I don't care who you are, I don't care if you're the hardest thug, I don't care how old you are, when those songs come on you're just vibin'. It's 1982 again and you're there.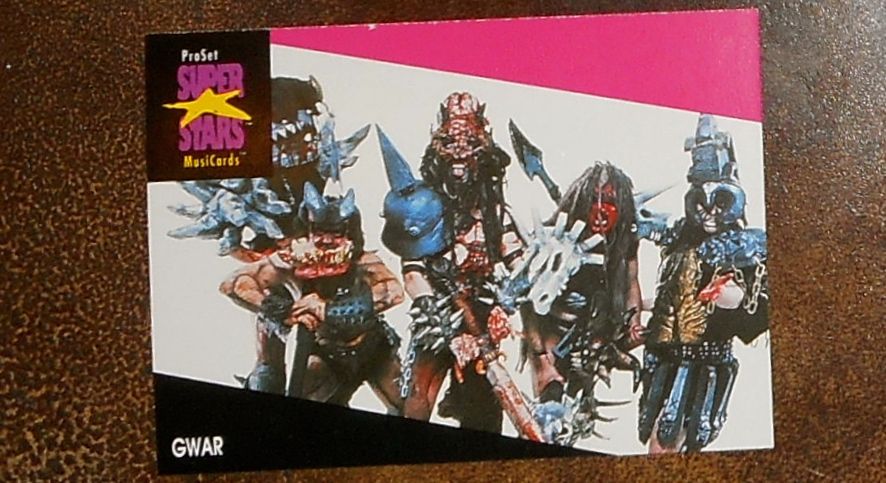 GWAR
Here's the thing with GAWR, I have an idea of what GWAR's music sounds like, I can't name a single GWAR song, but – and this is why, and I understand why he did it, but if it wasn't for Gene Simmons kind of being a conservative asshole I'd have picked KISS, too – I appreciate performance. I appreciate showmanship. I appreciate going hard. I miss old Busta (Rhymes). I miss that, man. Not everything needs to be cool and laid back.
GWAR, regardless of how they got to where they are, or how they settled on that aesthetic, and regardless of who likes that aesthetic – fuck yeah. More artists need to lean into that shit more, and I'm trying to do that myself.
Let's talk about your live performances, your latest group project, Tyger Handheld, and the video you guys made for "Shanghai."
We did that music video, and it was just literally, "We need a video." My buddy was in the building with a camera, and I was like let's get some shots of me on the roof performing. (Because of COVID) everyone else sent in their own shots of themselves, and then my friend edited it.
In the video I'm dancing a lot, and I dance a lot, it's a thing in my family, we dance a lot. I was like, you know, I don't dance enough. You see James Brown, you see Mick Jagger, you see these dudes and really, not just two stepping when the guitar is doing a solo, but really dancing, and really feeling yourself, and in that video it was the first time I was like – I'm gonna try to ignore the fact that people are gonna see me dance, and embrace the fact that people are gonna see me dance.
I'm glad I did it. It was fun. I wish there was a stage where I could do it more.
For more Ryan-O'Neil follow him on Facebook, Twitter, Instagram, and YouTube, and check out Tyger Handheld on Bandcamp.

Labels: Music Interviews, Stacking The Deck