3 Reasons Lion in The Mane Need to Continue Their Comeback
Friday, September 20, 2019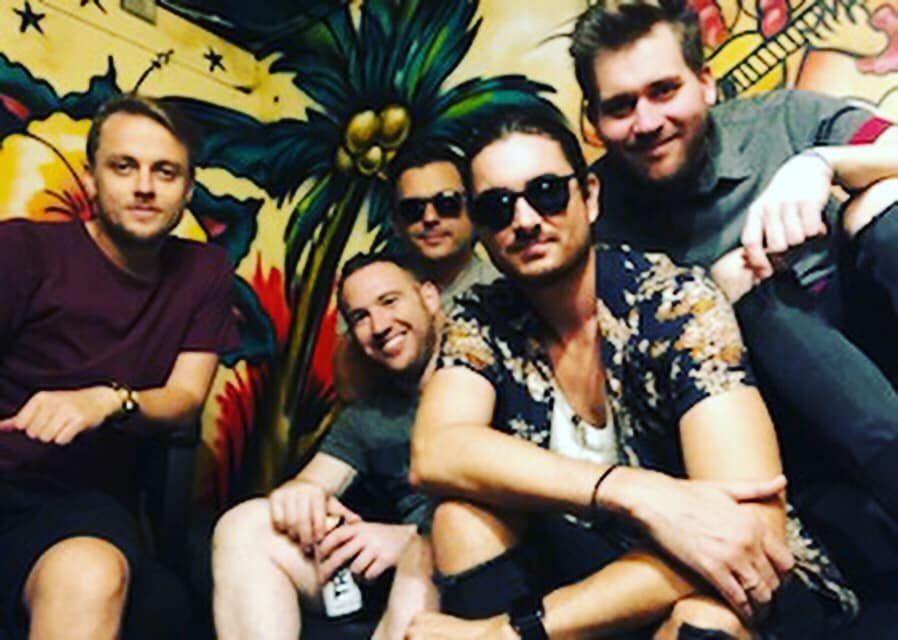 On September 6th, at Arlene's Grocery in NYC, Lion in The Mane performed together for the first time in three years, and if there was any rust, it wasn't apparent to anyone in the crowd.

The NYC-based rock band – which technically split up in 2017, but hadn't all been on the same stage together since the year prior – effortlessly slipped back into form on this night that was one part reunion, one part show.




Still feeling the vibe of a great night, here are three reasons why Lion in The Mane need to continue their comeback.

1. Pop punk's not dead!

If you're anything like me, you already miss Warped Tour, which is why I absolutely loved Lion in The Mane's set, as it brought me back to those summer days of rockin' out, and sweating through my clothes.

The band sounded like they could've been on one of the main stages of Warped Tour, as despite three years apart, they were incredible tight, and frontman Jon Masters' vocals are pop punk perfection.

I legitimately thought they might break into a cover of Yellowcard's "Ocean Avenue," or a song by The Summer Set. They sounded that damned good.

2. Their energy and excitement over playing together again was huge

I caught up with various members of the band both before, and after, the show, and one thing they all had in common was they were hyped. This reunion was clearly something everyone was stoked about, and getting back together brought about a level of excitement in them that spread throughout the venue.

Masters would work his way into the crowd multiple times during their set, and he, along with guitar player Andrew Lynch, climbed on top of the bar for one of the band's final songs, sending the crowd into a frenzy.

Post-show, drummer Jonny Coryn was so amped up he could barely stand still.

When everyone in a band is this excited about being back together, it's a pretty good indicator that they should keep it going. Yes, two of the members are also currently in Young Thieves (Lynch, and Dmitry Libman), but artists are in multiple bands all the time, so they could conceivably make it happen.

3. They packed the house

By the time Lion in The Mane hit the stage Arlene's Grocery was as packed as I've ever seen it. It was legitimately tough to move.

I realize that in music you can't say that the numbers never lie – album sales have been manipulated over the years, payola exists, etc. – but a packed house can't be faked, especially a packed house with fans who are singing along, and that was the case on this night.

Personally, I'd love to see many more packed nights in Lion in The Mane's future. I know if they play in the city again, I'll be in the crowd.




For more Lion in The Mane, follow them on Facebook.



Labels: Music Reviews
posted by Adam Bernard @ 7:00 AM

NYC Scene Report – Miranda Joan, Anna Rose, & more
Wednesday, September 18, 2019

This week's NYC Scene Report features Miranda Joan getting "Free," Anna Rose letting us know "Broken Is Beautiful," Leah Voysey covering Noah Cyrus' "July," and Gon "Breaking Out."

* Born in Montreal, raised in Vancouver, and now calling NYC home, singer-songwriter Miranda Joan is ready to get "Free."

A mixture of pop, electronic music, and soul, "Free" sees Miranda Joan realizing it's OK to live life for herself, as she sings that there's no shame in being "a woman who wants to be free."

While she's living life for herself on "Free," Miranda Joan has also been hard at work helping other women in the scene, as she's the co-founder, and co-host, of NYC's first all-female led jam session, Femme Jam.

Right now you can click play on her latest jam, and get "Free" with Miranda Joan.




* Longtime column favorite Anna Rose has announced she'll be releasing her long-awaited upcoming album, The Light Between (produced by Paul Moak), on October 4th, and if "Broken Is Beautiful" is any indicator, it will be well worth the wait.

Rose discussed the inspiration for "Broken Is Beautiful" in a statement, saying, "The most powerful people in the world are the ones who are broken beyond repair, and make the choice to get back up again and continue to fight. This song is for them."

Fans will be able to see Rose perform "Broken Is Beautiful" live this fall, as she'll be hitting the road for a bevy of tour dates, including stops at multiple festivals throughout the country.

Of course, you don't have to wait until she hits your town to hear the song. Just click play, and enjoy!
  



* Over the past year, Brooklyn-based singer-songwriter Leah Voysey has become a mainstay in this column, both for her original work, and her phenomenal covers. Her latest is one of the latter, as she sings a beautiful version of the Noah Cyrus song "July."

Even if you're like me, and fall is your favorite season, Voysey's vocals will have you wanting to keep your calendar on this summer month. Thankfully, with the replay button, it can be "July" as often as we want!




* Every up and coming artist wants to be a break out artist, and NYC, by way of Tel Aviv, singer-songwriter Gon is about to become just that with his latest single, "Breaking Out," which is off his upcoming full-length debut album, Diagonal Fields, due out October 25th.

Gon's road to creating this album was a winding one. In a statement he explained, "The short version is that I moved to New York to study opera singing, and somewhere in the middle of it I stopped liking it, so I kind of stopped doing opera and started doing my own music, performing in small venues. Despite being an atheist, I paid my tuition by performing for Jewish community centers and synagogues. At some point, a cantor of a congregation in Florida asked me to perform there, and they gave me a big enough budget to bring the musicians I wanted to have up on stage with me. It was the first time I heard my music played the way I wanted it to be played. Once I heard that rich, deep sound of a rock band, choir, and a string ensemble merge around my music, I got all the confirmation I needed to start working on my album."

Click play on "Breaking Out" and I think you'll find he made the right decision.




For more of the best of NYC's indie music scene, come back next Wednesday, and check out the archives for previous columns.



Labels: NYC Scene Report
posted by Adam Bernard @ 7:00 AM

Pop Shots – That Was Unexpected
Monday, September 16, 2019

Welcome to your weekly dose of pop world musings. Covering all things pop culture, this week Pop Shots is hitting you with thoughts on everything from Nicki Minaj's future plans, to the band that took down Taylor Swift, to Sam Smith's latest milestone, and since this is Pop Shots you know everything is seasoned with a little bit of attitude.

* Nicki Minaj posted a since-deleted tweet saying she was retiring from music to start a family with her partner, Kenneth "Zoo" Petty. In a related story, I now know more than I've ever wanted to know about what's going into, and possibly coming out of, Nicki Minaj's vagina.

* Taylor Swift's Lover had a rather unceremonious upending from the top spot of the Billboard 200 albums chart this past week. Lasting only one week at #1, Lover was knocked her off the throne by Tool's Fear Inoculum, which earned 270k album equivalent units in its first week of release, 248k of which were album sales. I think we all know what this means – Taylor Swift is now hard at work on a bunch of songs about Maynard James Keenan.

* Ariana Grande, Miley Cyrus, and Lana Del Rey have teamed up as a sort of pop music Cerberus for the song "Don't Call Me Angel," which is the theme song for the upcoming Charlie's Angels reboot. Hmm, sounds like those three haven't been hanging out with Juice Newton.




* Multiple people were injured during a stampede at Lil Wayne's Lil WeezyAna Fest in New Orleans. Police aren't sure what caused the disturbance, but quite frankly do we even know if there are laws in Lil WeezyAna?

* Harry Styles revealed he was on the shortlist for the role of Prince Eric in the upcoming live action version of The Little Mermaid, but passed on the project to work on music. I guess you could say he's focusing his career in just … one direction.

* Green Day, Fall Out Boy, and Weezer will be hitting the road together in 2020 on what they're calling the Hella Mega tour. Ladies, if you're looking for a man who considers himself a "cool dad," this is the crowd where you'll find him.



* Zac Brown Band held the record for the most sold-out shows at Fenway Park with nine, but to quote the immortal words of Spinal Tap, "these go to 11," because after two more sold out concerts at the home of the Red Sox, Zac Brown Band has extended their record. The shows were the most excitement to take place at Fenway Park all year.

* Sam Smith's "Stay With Me" was a gigantic hit when it was released five years ago, and apparently it's had some staying power, as the song has now reached one billion streams. With the earnings from the streams Smith will be able to celebrate the accomplishment with anything he wants off the dollar menu.

* Camila Cabello had two songs debut on the Billboard radio airplay chart this past week, with "Liar" coming in at #36, and "Shameless" landing at #37. I haven't heard either, but I'm secretly hoping "Liar" is a Rollins Band cover.




And with that, my time is up for the week, but I'll be back next week with more shots on all things pop.



Labels: Pop Shots
posted by Adam Bernard @ 7:00 AM

Tales From The Crates – The Story of MC Skat Kat
Friday, September 13, 2019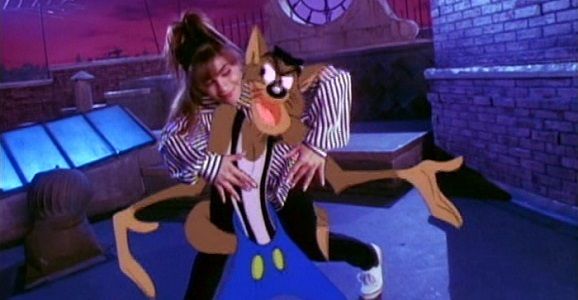 Traditionally, most artists release a couple of songs from an album as singles, but hardly any go as deep as releasing a sixth single from a project, and if they do, the song doesn't usually end up a classic that still receives play three decades after its release. That's exactly what happened, however, with Paula Abdul's "Opposites Attract."

Officially released as the sixth single off Paula's debut album, Forever Your Girl, on November 28th, 1989, "Opposites Attract" is still beloved to this day thanks in large part to a rapping, dancing, cartoon feline named MC Skat Kat.

The video for the song, which featured live-action mixed with animation, as Paula interacted, and danced with MC Skat Kat, came just a year after Who Framed Roger Rabbit captured the imagination of moviegoers.

With the video boosting the popularity of "Opposites Attract," Paula and her feline friend quickly found themselves in heavy rotation on MTV, and Top 40 radio.




But who was MC Skat Kat? What went into the creation of the rapping, dancing, cartoon feline? How many people were involved, and what do Gene Kelly, a-ha, Michael "Boogaloo Shrimp" Chambers, and the Treacherous Three have to do with it?

This is the story of MC Skat Kat.

The Kat's Meows – The Voices Behind MC Skat Kat

MC Skat Kat's vocals were provided by multiple artists for "Opposites Attract," with The Wild Pair duo of Marv Gunn and Bruce DeShazer providing the singing vocals, and Derrick Stevens providing the rapping vocals.

Gunn and DeShazer had recently left the group Mazarati (where DeShazer was known by the name Tony Christian), which was produced by Prince, and signed to Paisley Park Records.

"We were approached as The Wild Pair by an up and coming producer (named Oliver Lieber) to do an album," Gunn remembers, "He asked if we wanted to sing with an artist he was producing some songs for."

At the time, Paula Abdul was an unknown commodity. Gunn admits, "We had no idea who Paula was."



The Wild Pair still saw the collaboration as good opportunity, so they decided to record the vocals.

For Gunn, it was a quick trip into the studio. "As I handled most of the lead vocals for The Wild Pair, I ended up singing the entire lead vocal as a demo for her to follow. We were ecstatic to find out that my lead vocal was going to be kept, and it was to become a him-and-her relationship song."

During all this time, however, Gunn says he and DeShazer were completely unaware of one important detail regarding the song – "We had no idea I would be turned into a cartoon cat!"

"As artists we figured there would be some kind of video performance with us and Paula. It was later that we found out I/we were turned into a cartoon Skat Kat that was dancing his ass off with Paula. Personally, we thought it was awesome! Probably one of the coolest things I had seen at the time."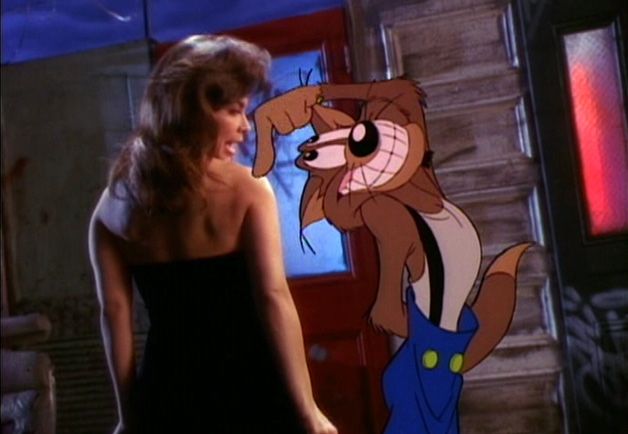 Derrick Stevens, the rapping voice of MC Skat Kat, came into the fold while he was in a Twin Cities-based rap group named The Soul Purpose, which also featured DJ Dan Speak. The group was signed to a local label named Wide Angle Records when the opportunity to be one of the voices of MC Skat Kat came Stevens' way.

Stevens, however, did his recording after the plan to turn the vocals into an animated character had been thought up.

"Everything was explained at the very beginning of the recording process," he remembers, "so I was well aware there would be animation associated with the video."

That said, even knowing what the clip for "Opposites Attract" was going to entail, Stevens says he was still floored by the finished product. "I had no clue as to how complex and detailed the animation would be, nor did I ever conceive of how popular the music video would become."

An Animated Feline – Creating MC Skat Kat

Just like there were multiple voices behind the cat, there were multiple people involved in the creation and animation of the cat, as well – the main person being Mike Patterson, whose career in music videos began in 1985 when he animated a-ha's "Take On Me."




By the time the "Opposites Attract" project came along he was no longer working alone, as he'd teamed up with his wife, Candace Reckinger. In an interview with the Cartoon Dumpling podcast he noted, "I think we became known as people who worked in combining animation and live action."

Why MC Skat Kat, or any animation, for that matter, became part of "Opposites Attract" was due to a person you might not think would have had much sway in the late '80s/early '90s pop scene – stage and screen legend Gene Kelly.

Patterson told Carton Dumpling, "The project actually began with Gene Kelly. He and Paula had become friends, and he challenged Paula to do a video with animation, like Anchors Aweigh, his movie with (the animated cat and mouse duo) Tom and Jerry."



Paula took him up on his challenge, Patterson and Reckinger were hired, and suddenly a team of animators, many of whom worked at Disney, and were doing the video in-between major projects, were busy coming up with what would become MC Skat Kat.

Patterson noted in his podcast interview, "We were commissioned to come up with creating a cat character that was like MC Hammer," adding, "They really wanted Paula to be with kind of a street character, and then come up with a series of dance numbers."

As an interesting aside, he also mentioned that the label considered contacting MC Hammer to voice MC Skat Kat, but Hammer had become too big by the time of the recording of the song.

Hammer would end up getting animated just two years later, with the Hammerman cartoon, which had a 13 episode run beginning in the fall of 1991.



As noted earlier, at the time of the recording of "Opposites Attract" Paula was an unknown commodity as a pop artist. She was a highly sought after commodity, however, as a choreographer. Her resume included having been the head choreographer of the Laker Girls, choreographing music videos, and a tour, for Janet Jackson, and choreographing Tom Hanks' giant keyboard scene in Big, so putting together a few dance routines for her and MC Skat Kat was right up her alley.

Michael "Boogaloo Shrimp" Chambers was brought in to perform the routines that would become MC Skat Kat's memorable moves. In addition to being Turbo in the breakdance films Breakin', and Breakin' 2: Electric Boogaloo, Chambers also has the claim to fame of being the man who taught Michael Jackson to moonwalk.

Patterson remembers the dance aspect of the video coming together, telling Cartoon Dumpling, "That was incredibly fun. We worked with an old Hollywood tap master. We did all the rehearsals in Debbie Reynolds studio in Hollywood."

Once all the routines had been performed, Patterson and his team did pen and ink drawings of MC Skat Kat doing all of Chambers' moves. At which point, a dancing, rapping, cartoon cat was officially brought to life.

The Ill-Fated MC Skat Kat Album

Virgin Records, which was Paula Abdul's record label at the time, wanted to see if they could capitalize on the success of "Opposites Attract." With MC Skat Kat having a number one hit on his hands … err, paws, they decided – let's give the cat his own album.

And just like that, the idea for The Adventures of MC Skat Kat and the Stray Mob was born. For MC Skat Kat, however, it would be an excruciatingly long delivery process.



Stevens, who reprised his role voicing the cartoon cat, remembers, "It took almost two years to release the first MC Skat Kat single off the new project, and by then MC Skat Kat wasn't the hot commodity that he'd proven to be just two years prior."

"Skat Strut" was the single, and although the label gave it a push, the music world had moved on other things.

"A lot of money was spent on the 'Skat Strut' video," Stevens notes, "It was a staple on MTV, but radio did not get behind the project, and the album quickly fizzled, ending the rap career of the animated feline."




The album, which did not feature any vocals from Paula Abdul despite her appearance in the video for "Skat Strut," may not have been a success sales-wise, but it was a success for Stevens in a way he could have never imagined – working on The Adventures of MC Skat Kat and the Stray Mob created a lifelong friendship with a legendary hip-hop artist.

While Romany Malco did the bulk of the writing for the MC Skat Kat album, Special K from Treacherous Three was involved, as well, and Stevens still remembers how excited he was to work with the hip-hop legend.

"Growing up in hip-hop music, the Treacherous Three were always one of my favorite groups, so when I had the opportunity to work with Special K, I was too stoked, and tried not to come off as a fan boy."

Special K wrote the album's final song, "Skat Kat's Theme," and Stevens remembers, "For three weeks we were hanging out with one another, 10 hours a day. I still remember walking down Hollywood Boulevard with him, rapping Treacherous Three songs. (It's) a friendship that still endures to this day."




In addition to working with Special K, Stevens has a number of other fond memories from his time laying down the raps for MC Skat Kat. "The Skat Kat project allowed me to sit at the table with Virgin Records founder Richard Branson, and to work with some amazing executives. I've met some of my music idols, including Quincy Jones, B.B. King, Stevie Wonder, Pat Benatar, Ozzy Osbourne, Natalie Cole, and others."

As an interesting aside, the liner notes of The Adventures of MC Skat Kat and the Stray Mob features a short paragraph on, of all things, voting. It reads as follows

Skat Kat says help rock the vote! Don't be left out. If you want to change things, or just have your say, you have to get involved. Getting involved means voting. Your vote can make a difference!

So there's a chance, albeit a small one, that somewhere, someone is registered to vote because of MC Skat Kat.

The Legacy of MC Skat Kat and "Opposites Attract"

On February 10th, 1990 "Opposites Attract" began a three week run at #1 on the Billboard Hot 100. It would be Paul Abdul's fourth #1 single from Forever Your Girl, which at the time made her only the fourth solo artist in history to have four #1 songs from one album (the others being Whitney Houston, George Michael, and Michael Jackson).

In 1991, the video for "Opposites Attract" would take home the Grammy for Best Short Form Music Video, besting clips by Madonna, Phil Collins, Sinead O'Connor, and Phil Collins.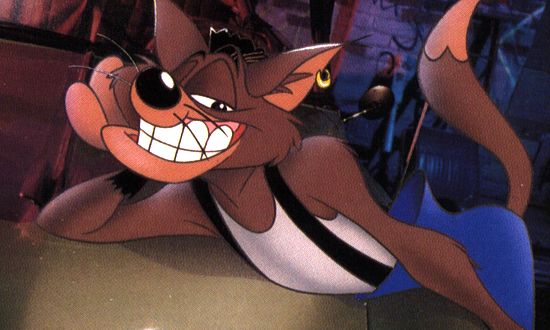 Even with all the accolades that came its way, Gunn admits he never could've predicted the song's lasting impact.

"When a song hits #1 on the charts there's always the potential that it could be remembered for a long period of time," he notes, "Two other songs we (The Wild Pair) sang backing vocals on with Paula – 'Forever Your Girl,' and 'It's Just The Way That You Love Me' – charted well (reaching #1, and #3), but they didn't have the staying power of 'Opposites Attract.' It's never the song you think will be remembered that's remembered."

Stevens adds that when it comes to the continued notoriety of MC Skat Kat, "I'm amazed that MC Skat Kat still has an impact all these years later. He is definitely a part of pop culture, and in the past five years I've done several interviews with media outlets, as well as a cameo appearance voicing the MC Skat Kat character in the animated television series American Dad."



In another TV appearance, the prodigious feline was seen on a 2012 episode of Dancing With the Stars, as Paula danced with a projected image of the legendary cartoon cat.

Where Are They Now?

* Derrick Stevens is currently the Production Manager at The Current, which is part of Minnesota Public Radio's 46-station radio network.

* Marv Gunn now goes by OneGunn, and as a solo artist he has a distribution deal with Wolf Entertainment, which is located in Europe.




* Mike Patterson is still creating art, and is a Professor of the Practice of Cinematic Arts at USC.

* Paula Abdul continues to be a global pop star. In 2016 she toured with New Kids on the Block, and Boyz II Men. In 2018 she had a 26-city solo tour, and currently she has a residency at the Flamingo in Las Vegas.



Labels: Music Interviews, Tales From The Crates
posted by Adam Bernard @ 7:00 AM

NYC Scene Report – The Nuclears, Young Thieves, & more
Wednesday, September 11, 2019

This week's NYC Scene Report features The Nuclears with a rock n roll anthem for post-breakup reconciliations, Young Thieves taking a "Skinny Dip," pronoun making a "run" for it, and Jennifer Denali giving self-love a "Try."

* NYC-based rock band The Nuclears released their latest album, Barrage Rock, back in April, via Fake Chapter Records, and now they have a lyric video for the single "Back to My Girl."

A rock n roll anthem about reuniting after an argument, "Back to My Girl" features '60s rock influences, and a memorable chorus you'll be singing along to by the end of the song.

Check out the video, and prepare to want to reunite with a former flame, as The Nuclears will have you strongly considering a post-breakup reconciliation.

(and for more of The Nuclears check out my Stacking The Deck interview with the band's Mike Dudolevitch by clicking here)




* If you haven't heard the news, column faves Young Thieves have signed with InVogue Records!

In celebration of this, the NYC-based band released a video for their song "Skinny Dip," and had a kick ass show at their home base of Arlene's Grocery this past Friday.

Staying hard at work, an EP – for which the band is working with producer Matt Squire (Panic! at the Disco, Ariana Grande, Katy Perry) – is due out this fall. While we wait for that project, we can keep listening to "Skinny Dip" (which longtime readers may remember I mentioned in my initial review of the band back in 2017), and for more info on Young Thieves check out our Stacking The Deck feature from 2018.

FYI – You can keep your clothes on for all of the above … unless you'd prefer to keep with the "Skinny Dip" theme. I'm not saying which option I chose, but I have a home office, and I'm self-employed. ;)




* NYC-based indie pop artist pronoun hopped on a plane for a trip across the country, and then hopped on a skateboard for the video for her latest single, "run."

"run" is off pronoun's recently released full-length debut, i'll show you stronger, and she explained the song, and video, in a statement, saying, "What's scarier than putting out this record? Putting out music videos. A huge goal of this project is to challenge myself and make myself so uncomfortable I want to implode. I'm really proud I bit the bullet and flew out to LA to get this video done. I was linked up with the amazing (director) Ryan Watanabe, who had a huge part in this treatment and execution. A big part of pronoun was born from events in Los Angeles, (and) I hadn't been back since. Everything about it is like – wait what the hell is she doing … there? And that's kind of how I feel about the entire past three years."

Get ready for some cardio, and go for a "run" with pronoun.




* NYC-based singer-songwriter Jennifer Denali has a lot to say about self-acceptance, and self-love, and she lays it all out on her latest single, "Try."

"'Try' is a retrospective," she explains, "It's about finding the strength to accept everything that led to who you are, good and bad. For my own journey in loving myself, I came to realize that good or bad doesn't matter, it makes you who you are, and that's what matters."

Denali continued, adding, "I wrote this song because it was what I was going through at the time. I was reflecting on the things that make me who I am, and that it's all okay. In a way, I was feeling defeated about not being where I thought I should be in life. Once I reworked the idea of loving myself, I realized I'm right where I'm supposed to be."

Click play, and give Jennifer Denali a "Try."




For more of the best of NYC's indie music scene, come back next Wednesday, and check out the archives for previous columns.



Labels: NYC Scene Report
posted by Adam Bernard @ 7:00 AM

Pop Shots – Where Have You Been?
Monday, September 09, 2019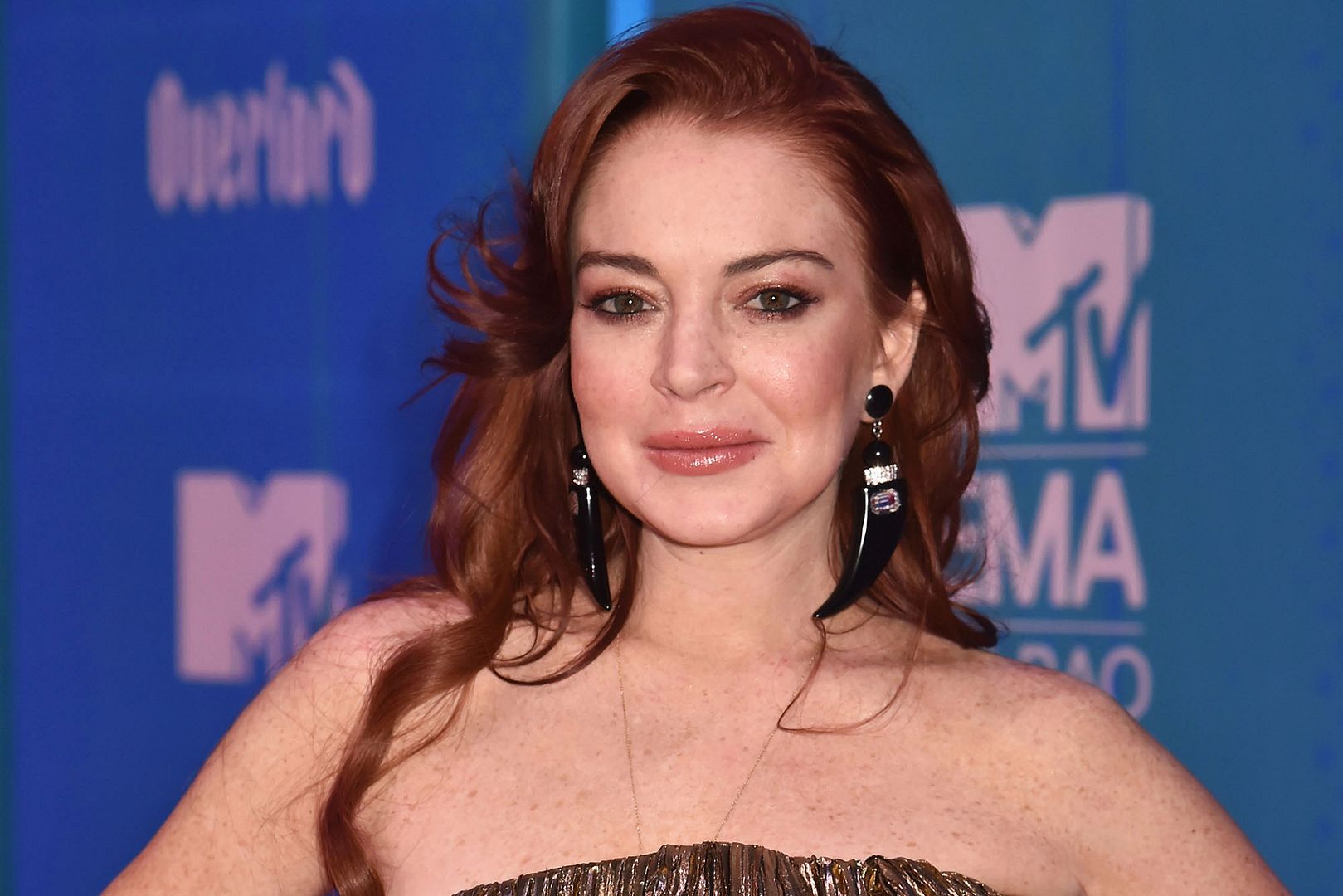 Welcome to your weekly dose of pop world musings. Covering all things pop culture, this week Pop Shots is hitting you with thoughts on everything from Lindsay Lohan's musical comeback, to Selena Gomez hinting at new tunes, to Noel Gallagher getting back to his regularly scheduled program of insulting of other artists, and since this is Pop Shots you know everything is seasoned with a little bit of attitude.

* Lindsay Lohan announced she'll be releasing her first new music in 11 years – a single titled "Xanax." This revelation came on an episode of Virgin Radio Dubai's The Kris Fade Show, because apparently a radio show in Dubai is the only place left that will book Lindsay Lohan.

* Lizzo's "Truth Hurts" is the new #1 song in the country. The other day I heard it on the radio and found out there's actually something that hurts even more than the truth – listening to the sound of Lizzo's voice.

* Selena Gomez used her Instagram to hint that new music could be on its way soon. You know what this means – I get to post another random image from Spring Breakers! Forget about The Masters, this is a tradition unlike any other!



* Taylor Swift's Lover sold 679,000 copies in the week ending August 29th. This accounted for 27% of all albums sold in the U.S. for the week. The other 73% were my purchases of '90s rock albums.

* Fetty Wap was arrested in Las Vegas after allegedly assaulting three employees at a hotel. In honor of this taking place in Vegas, I think we should deem this assault a … one eyed jack.

* DMX helped a Maine family with their back-to-school purchases when he saw them in line at the Maine Mall. The rapper reportedly said he was blessed to have 15 children, and wanted this family to be blessed, as well. With 15 kids I'm going to hazard a guess that one thing noticeably absent from those supplies was a box of condoms.



* Upon hearing that a 16 year old fan would be missing their concert in Hersey, PA, due to chemo treatments, the Jonas Brothers paid the girl a surprise visit in the hospital. The Jonas Brothers didn't show up for any of my chemo treatments, but, quite frankly, that would've just been weird.

* During the Foo Fighters' set at the Reading Festival the band joked about attempting to get Oasis back together, saying, "Let's sign a petition, everyone here." Oasis' Noel Gallagher addressed this during his High Flying Birds concert in San Diego, and he did so in classic Noel Gallagher fashion, saying, "Is anyone gonna sign that petition Dave Grohl wants to get together to get us back together? I'd like to start a petition to get the Foo Fighters to split up." I'm pretty sure Noel Gallagher has beef with just about everyone in the world, and I never want him to stop talking about it.



* In troubling news that's just coming to light, Britney Spears' father, Jamie, was accused of physically abusing her oldest son during an argument last month. Kevin Federline filed a police report the following day, and was granted a domestic violence restraining order against Jamie, barring him from seeing either of the boys. Personally, I never thought we'd see the day where Kevin Federline would be a responsible adult, and the voice of reason, but here we are, and good for him.

* Young M.A had a gigantic hit in 2016 with "Ooouuu," and now, three years later, her debut album, Herstory in the Making, will be hitting stores on September 27th. You know how the old saying goes – strike while the iron is not.




And with that, my time is up for the week, but I'll be back next week with more shots on all things pop.



Labels: Pop Shots
posted by Adam Bernard @ 7:00 AM