NYC Scene Report – Poise, Cautious Clay, & King Nova
Wednesday, June 23, 2021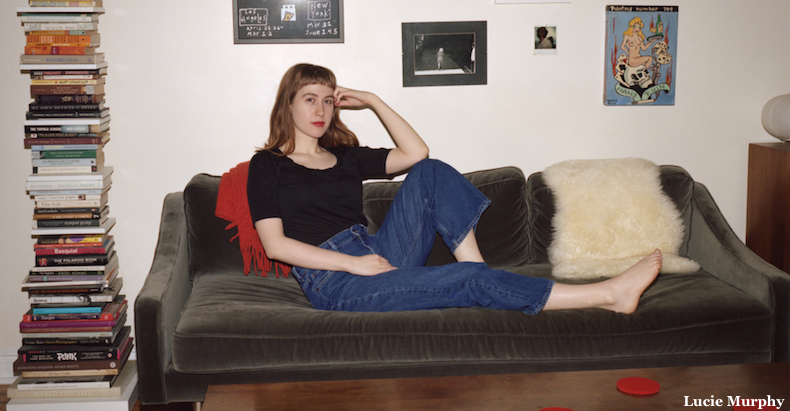 This week's NYC Scene Report features Poise walking through fire, Cautious Clay stripping things down, and King Nova paying tribute to hip-hop's roots.
* Poise will be releasing her debut album, Vestiges, on July 30th, and the first single sees her with singed feet, as she's "Walked Through Fire."
Explaining the inspiration for the indie alt-rock song in a statement, Poise – which is the performance nom de plume of NYC-based artist Lucie Murphy – said, "After a difficult year of losing my father, the cancellation of my new band's first tour, and the beginnings of a devastating pandemic, I wrote this song. 'Walked Through Fire' is about weathering the storm, and coming back stronger. It's about appreciating what you have, and making it work for you. It's about striving for a life full of adventure, and curiosity. It's about proving yourself to those around you, and gaining confidence in the process."
She continued, adding, "I wrote 'Walked Through Fire' to alleviate my self-doubt. It serves me as a musical psych-up in the mirror."
Click play, and get psyched up with Poise.
* Cautious Clay's debut album, Deadpan Love will be out this Friday, and in anticipation of this he's released a stripped down version of his song "Wildfire."
Discussing the song in a statement, he said, "'Wildfire' explores the fact that people's intentions sometimes get lost in translation. Good intention is not always enough to prevent people's emotions and insecurities from spiraling. Subtle signals, or cues, can unintentionally ignite emotions—like a brush fire."
Check out this beautiful version of "Wildfire," and get ready for Clay's Deadpan Love.
* Sedgwick Ave. is legendary as the birthplace of hip-hop, and emcee King Nova is paying homage to both the avenue, and hip-hop's roots, with his latest EP, appropriately titled Sedgwick Ave.
The project dropped earlier this year, and has a classic hip-hop feel to it thanks to production by SngBeats (Star Child and Finale Blaque), and BVU.
Give the song "Naked in the Rain" a spin, and hear King Nova earn his crown.
For more of the best of NYC's indie music scene, come back next Wednesday, and check out the archives for previous columns.

Labels: NYC Scene Report
posted by Adam Bernard @ 7:00 AM

Pop Shots – A Look At The Charts … From 18 Years Ago
Monday, June 21, 2021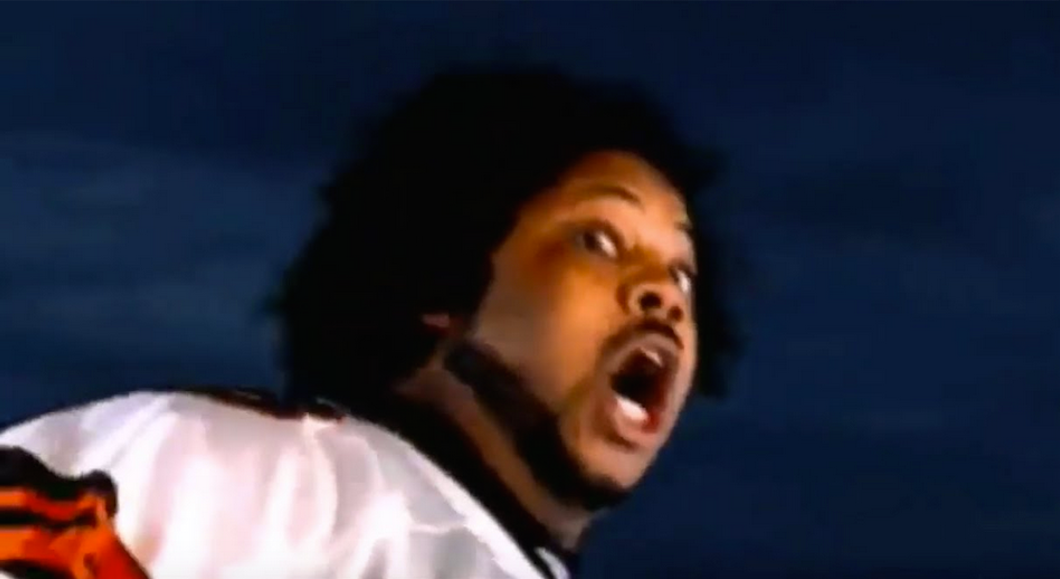 Welcome to your weekly dose of pop world musings. Covering all things pop culture, this week I'm hopping into my time machine again, this time setting the coordinates for 18 years ago this week.
Turning on the radio this week back in 2003 I'm reminded that we were really aggressive that year. It was the summer of crunk, and with it came a summer of hard rock, and some in your face pop, as well.
It was impossible to go anywhere without hearing 50 Cent, as he was at #1 and #3 with "21 Questions" and "Magic Stick." That said, as we'll see, the South was the strongest force in hip-hop at the time.
Strength was actually in abundance in all genres of music – even pop divas packed a punch! So let's take a look at what was hot on the Billboard Hot 100 this week back in 2003. Of course, since this is Pop Shots, you know everything is seasoned with a little bit of attitude.
6. Evanescence w/ Paul McCoy – Bring Me To Life
I've found that people have a weirdly visceral reaction to Evanescence. They either love their music, or can't stand their music. There's very little in-between.
I happen to fall firmly on the side of those who love their music, and "Bring Me To Life" was the first time many of us heard the killer vocals of Amy Lee.
I still crank this song up when it comes on the radio.
24. Christina Aguilera – Fighter
I told ya we had pop divas who packed a punch, and Xtina was one of those aforementioned divas who came out swingin'. No longer asking to be rubbed the right way, "Fighter" was a powerful song about inner strength.
If we're ranking Christina Aguilera songs, this one's probably in my top three … and yes, sometimes I rank Christina Aguilera songs.
26. Bone Crusher w/ Killer Mike and T.I. – Never Scared
If you want to know how big "Never Scared" was, 18 years later some of us still quote the chorus. How could we not? It isn't just a song, it's a life mantra … even if "I ain't never scared" is a double negative, which means Bone Crusher was actually scared.
Leaving grammar aside, this one's a classic, and it didn't hurt that one of my buddies looked exactly like Bone Crusher at the time.
29. Lumidee – Never Leave You
In a way, Lumidee was the original Olivia Rodrigo. She, too, had a gigantic hit that seemingly came from out of nowhere – that hit being "Never Leave You" – and she, too, had an album that was immediately rushed out.
That's where the comparisons end, though, as Lumidee's limitations as a vocalist, and people seemingly wanting her to be a one hit wonder, made her run on mainstream radio a short one. "Never Leave You" was THE JAM for an entire summer, though, and no one can ever take that away from her.
38. Michelle Branch – Are You Happy Now?
I've always had a soft spot for the music of Michelle Branch. Her brand of singer-songwriter meets mainstream pop had a more mature edge than many of her pop peers, and while other pop singers worked to maintain an air of unapproachability, Branch always seemed like someone who would sit next to you at a coffee shop and strike up a conversation.
That was a really long way of saying I own multiple Michelle Branch albums, and yes, "Are You Happy Now?" is a great song.
49. Lil Jon & The East Side Boyz w/ Ying Yang Twins – Get Low
This was when the king of crunk truly earned his crown. "Get Low" was an anthem. So much so that it was immortalized in a Chris Rock act where he discussed how difficult it must be to find a wife in 2003 – "Oh, she was singing about balls at a club."
Truthfully, we all were.
Side Note – I chose a lower quality version of the video, because it was the only version with the real lyrics. Let's face it, a clean version of a Lil Jon song isn't a Lil Jon song at all.
52. Stacie Orrico – Stuck
One of Stacie Orrico's two big hits – the other being "(There's Gotta Be) More to Life" – "Stuck" is still stuck in the head of many a listener.
I feel like there should've been a bigger place for Orrico in the pop world (and I know my friends Bear, and Deshair agree with me), but based on many of her lyrics, and what I've heard from folks, fame was never a goal of hers, so there's a pretty good chance she's perfectly happy wherever she is, and whatever she's doing, now.
61. Trapt – Headstrong
Leaving the lead singer's politics aside, "Headstrong" is a song that, even after 18 years, remains on every locker room, and workout playlist. It's pure adrenaline, and by the time the song ends you really do feel like you're ready to "take on anyone."
Just make sure the "anyone" isn't a bunch of people on Twitter.
65. Linkin Park – Somewhere I Belong
It's been nearly four years since Chester Bennington took his own life, and songs like "Somewhere I Belong" are still kind of difficult to listen to because the lyrics are such a clear indicator that he was hurting. He was laying it all out there for us, and we were totally blind to it.
84. The White Stripes – Seven Nation Army
"Seven Nation Army" is an amazing song well known to two groups of people – rock fans, and basketball fans who've decided to hijack it for a remarkably annoying chant.
As a lifelong sports fan I have to say … seriously guys? Whatever happened to chants with words in them? At least we had a good, "F*ck Trae Young" chant going at the Garden this year.
Anyway, Jack White seems like a pretty cool dude, and it isn't his fault "Seven Nation Army" turned into a wordless chant, so I guess I can let it slide.
100. Freeway with Peedi Crakk – Flipside
In 2003 literally every rapper's mixtape featured this beat being freestyled over. It was ever-present, and, quite frankly, there's a good reason for that – it's freakin' fire!
Producer Just Blaze did an amazing job with not just "Flipside," but the entire Philadelphia Freeway album, which, for my money, was one Roc-A-Fella Records' best.
That's all for this edition of Pop Shots, but come back next Monday for more shots on all things pop.

Labels: Pop Shots
posted by Adam Bernard @ 7:00 AM

How Laundry Day (Among Other Things) Helps Determine My Albums of the Year
Friday, June 18, 2021
If you follow me on social media you've probably seen me post about days when I go through the "Albums" folder of my inbox, tackling over 100 upcoming releases at a time, usually every month, or so. You may wonder how I manage to work my way from that monthly mess to my year-end "10 Must-Hear Albums" list (for which I focus mostly on indie releases that may have flown under the radar).
Well, today I'm pulling back the curtain to give you a glimpse into my process, including how clean underwear plays an important role.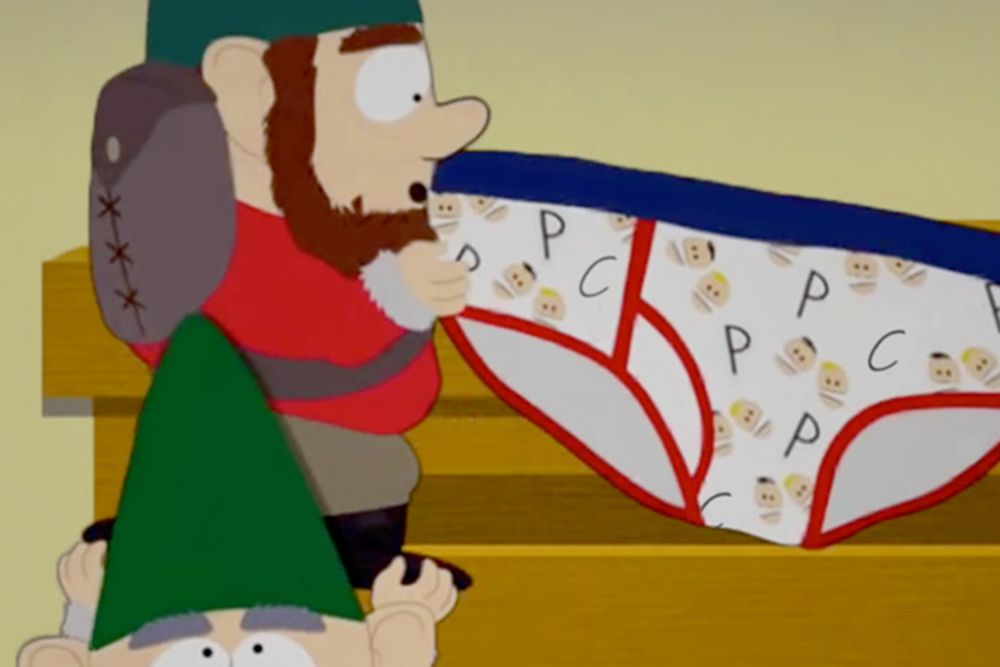 Skim Skim Sugar
Obviously, there aren't enough hours in a day to get through 100+ albums, so the first part of my process involves a lot of skimming. I'll start by clicking play on a random song, and give it 15 to 30 seconds. If the song isn't my taste, I'll know within that time frame, but if I like what I hear I'll sample a few more songs. If I keep liking what I hear I'll download the album, or save the Bandcamp, or Soundcloud link.
Through this process I'll usually find 5 to 10 albums I want to listen to in full.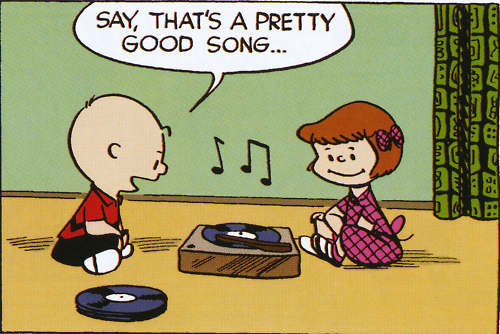 Yes, that means less than 10% of the albums sent to me ever make it past the skim stage. Is there a chance I miss something? Absolutely, but thankfully it doesn't happen often.
Waiting For Wow Moments
OK, so now I have 5 to 10 albums to listen to.
I'm a person who can't listen to music when they're writing unless it's the music I'm writing about, so this leaves the new album listening for when I'm doing research-based work – and I do love to dig into a story, so I spend many a day doing research – or when I'm doing something totally outside of work, like attempting to improve my fantasy baseball teams, or swiping through profiles on online dating sites.
I'll put on an album, and let it play in the background. Not all albums stay in the background, however. This is because when something is great, it's obvious, and it causes me to stop everything else I'm doing, and pay full attention to the album. That's the moment I'm looking for when listening to new albums, that WOW moment that makes me think, "This could be something special."
The albums that give me that WOW moment get put on my "Best of The Year" list, which I start on January 1st of each year.
Laundry Day Listening
At around the halfway point of the year (hey, that's right now!) I start burning the albums that are on my "Best of the Year" list onto CD. I do this because I want to hear the albums FOR REAL, and to me that means on stereos with proper speakers.
In my home I have a really nice stereo system in my living room, and a smaller system in my bedroom. Each album gets at least one spin on the big system, and then I move all the albums to my bedroom, where on my weekly laundry day I listen to them while folding laundry.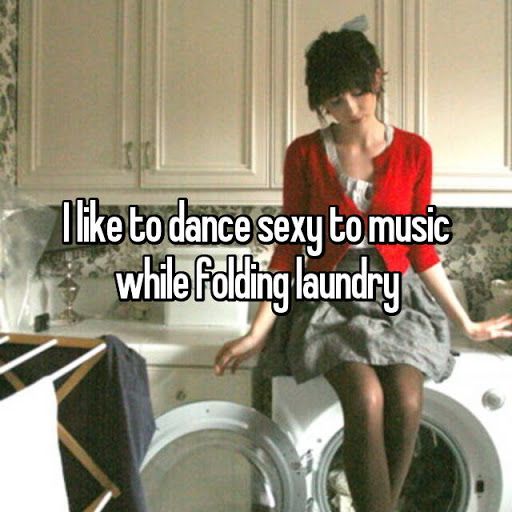 Don't worry, I don't actually dance … that you know of!
Potential clean laundry dance party aside, the weekly spins are a great way for me to get the extra listens in necessary to know if an album is great, or if my initial impression/appreciation was just a fleeting moment.
My ultimate goal for my year-end list is to find albums that will stand the test of time. It's tough to predict that, but knowing an album can at least stand the test of staying in rotation for a handful of months is a good start.
See, I told you clean underwear played an important role in this!
The Final Countdown
Even having listened to each album numerous times, when December comes around I have one more listen to what I feel are my 10 favorite albums of the year before finalizing the order of my list (by this time I'm already being serviced albums that are due out in February, or later, so only a surprise release could affect things).

Some may say I put way too much effort into a list of ten albums, but hey, I'm a music loving weirdo who always goes above and beyond the call of duty. That's just my thing.
That … and clean underwear.

Labels: Culture
posted by Adam Bernard @ 7:00 AM

NYC Scene Report – New Myths, Sammi Rae, & Everstill
Wednesday, June 16, 2021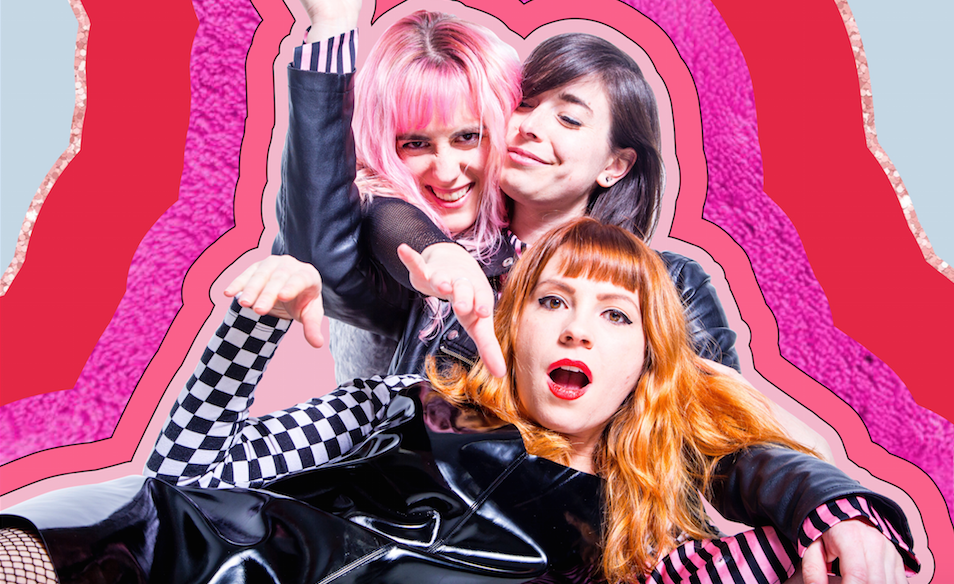 This week's NYC Scene Report features New Myths having a "Fever Dream," Sammi Rae making a major move, and Everstill no longer "Waiting."
* Column favorites New Myths are back, and the NYC-based indie rock trio are getting animated … literally!
The group's latest single is "Fever Dream," and the video for it is a fantastic, wildly creative, animated clip created by Emily Zullo.
The "Fever Dream" video really is a very cool must-see, and the song has a strong '90s, Elastica, feel to it that's impossible to resist.
I am once again hoping this will be the year I get to see New Myths live, and rock out to songs like "Fever Dream."
* You know what's awesome? Seeing a young artist grow, and ascend the ladder of success.
Sammi Rae has been making a name for herself in the city's indie music scene since she was a young teenager, and this past month she signed an exclusive recording contract with SOHO Johnny's Tribeca Records.
The signing comes after an eventful 2020, which she capped off by releasing the video for "Nunca" in November. The clip for the Latin pop song has already surpassed 200,000 views, and after giving it a spin you can hear why Sammi Rae is on the rise.
* Luca Bertaglia is a member of a number of bands I've written about over the years, including one of my personal favorites, The Motor Tom. When I learned he'd teamed up with singer-songwriter and multi-instrumentalist Sara Aridi to form Everstill, I couldn't wait to hear what their collaboration would produce.
I didn't have to wait long, as "Waiting" was waiting for me in my inbox, and I didn't have to wait much longer for their album, Longing, which was released this past week.
"Waiting" is a great introduction to Longing, as it reflects the deeply personal approach the duo are taking with their music. The song was written by Aridi during a period of stagnation, as she wondered what was holding her back – life's roadblocks, or the excuses she saw herself hiding behind.
Give the song a spin, and get to know Everstill. I have a feeling we'll be hearing a lot more from them throughout the rest of 2021.
For more of the best of NYC's indie music scene, come back next Wednesday, and check out the archives for previous columns.

Labels: NYC Scene Report
posted by Adam Bernard @ 7:00 AM

Pop Shots – Picking Teams
Monday, June 14, 2021
Welcome to your weekly dose of pop world musings. Covering all things pop culture, this week Pop Shots is hitting you with thoughts on everything from who Miley Cyrus wants to work with, to all the lawyers running from R. Kelly, to Rob Zombie finding a new family, and since this is Pop Shots you know everything is seasoned with a little bit of attitude.
* Miley Cyrus told British Vogue that she'd "love" to work with Billie Eilish, saying, "I think she's just the coolest." Wait, are you telling me an artist who isn't as popular as she used to be wants to work with an artist who's currently one of the biggest names in music? Color me shocked by this revelation!
* Snoop Dogg was named Senior Strategic Advisor at Def Jam. With this news, I'm gonna go out on a limb and say there probably isn't a rigorous drug testing policy at Def Jam.
* Sinéad O'Connor announced she was going to retire from touring and recording, only to change her mind just a few days later. We haven't seen a change of heart happen this fast since a certain game show incident involving The Game.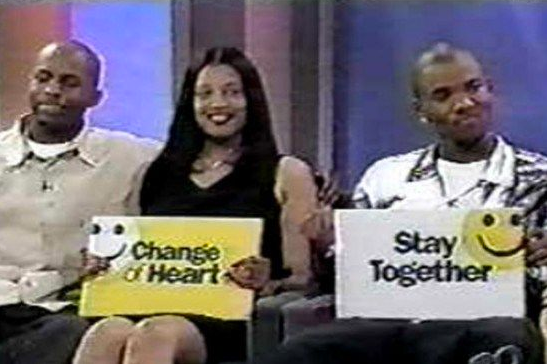 * Diplo has teamed up with Crocs to make a "psychedelic" Croc. Crocs will never be cool, but focusing on an audience known for overindulging in pills is probably their best bet for finding new buyers.
* R. Kelly is slated to go on trial in a racketeering case in federal court in Brooklyn in August, but he may not have any lawyers by the time the case begins. According to the Chicago Sun-Times, lawyers Steve Greenberg and Michael Leonard asked to withdraw from the case – although one of the remaining attorneys claims the pair were fired before they could quit – and New Jersey attorney Douglas Anton is also no longer an official part of the team for the case. Do you know the level of scumbag you have to be to be a celebrity and have people outright say you couldn't pay them enough to represent you? That's R. Kelly.
* Rob Zombie will be directing a film version reboot of The Munsters. This means at some point we'll be getting a version of The Munsters theme song that will be played in strip clubs everywhere.
* EDC Las Vegas has announced its 2021 lineup, and the event, which runs from October 22nd through the 24th, will feature more than 200 artists. I wonder how many people in attendance will be wearing Diplo designed Crocs?
* Bruce Springsteen will return to Broadway this summer for his one-man show, Springsteen on Broadway, at the St. James Theatre. The new run of dates will begin June 26th, with a tentative end date of September 4th. In a related story, Aaron Carter will also be on Broadway. He doesn't have a show, he'll just be on the street begging for nickels.
* CHVRCHES announced their fourth studio album, Screen Violence, will be released on August 27th, and they'll be embarking on a North American tour that kicks off November 9th. The second single off Screen Violence is "How Not to Drown," and it features none other than Robert Smith of The Cure. Click play on the video, it's a great way to start your week off right.
That's all for this edition of Pop Shots, but come back next Monday for more shots on all things pop.

Labels: Pop Shots
posted by Adam Bernard @ 7:00 AM

Excessive Adulation is Killing Music
Friday, June 11, 2021
In the past I've taken streaming playlists to task as one of the big reasons for the lack of groundbreaking new music, as each playlist has a pre-defined box, not allowing for any creativity outside of that box. That said, they aren't the only perpetrator that's having a negative affect on the current state of music. There's another group that's unwittingly doing a great deal of harm, and to see who's in that group one need only to look in the mirror, because we are the ones to blame.
We are to blame because we've fallen into a routine of doling out over the top adulation for anything that comes along that we like.
Social media, and a lust for being thought of as some sort of tastemaker, has created a world where we laud excessive praise. It's always love at first play. Every album is a classic. Then a week later we move on to the next artist, and do it all over again.
All the adulation isn't a sign that we have a plethora of great new artists. It's a sign that we're desperate.
We haven't had anything truly new, or revolutionary come along in music in well over a decade, and because of this we're in a rush to call someone iconic, or an important voice, rather than letting things happen naturally.
Think about it, artists like Britney, Madonna, Janet, and Mariah weren't considered icons overnight. They worked their butts off over the course of many years, survived, and even thrived, through multiple waves of music trends, and ultimately made it to a place where we can look back on their careers, and say they were truly special.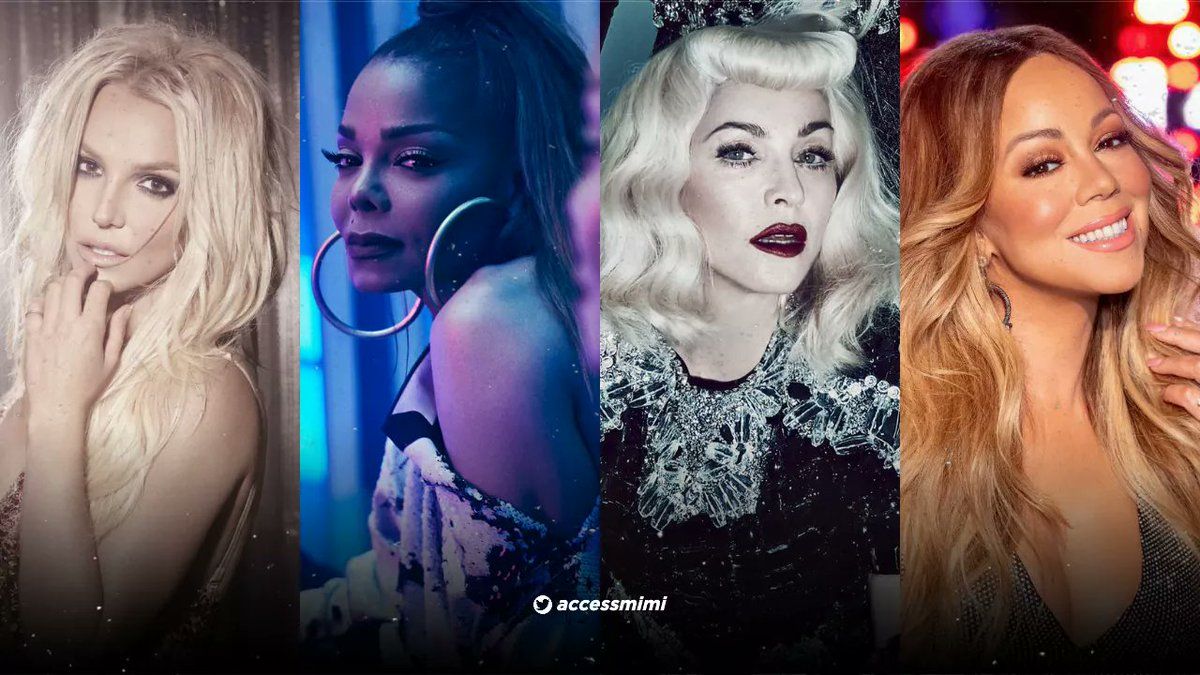 We need to remind ourselves of this when it comes to new artists, and let things develop naturally over time. Right now we're trying to force the matter. Two perfect examples of this are Olivia Rodrigo, and The Linda Lindas.
A couple weeks ago, on the strength of her mega-hit debut single, "Driver's License," Olivia Rodrigo released her debut album, Sour. It's a good teen breakup album, but if you read the reaction from media outlets, and people on social media, you'd think she'd just released Nevermind, Purple Rain, or Abbey Road.
The album is not an earth-shattering, this-changes-everything, release … and it doesn't have to be. It can be a solid debut album from a teen artist, and something for her to build on. That, however, is somehow considered an offensive take, because in 2021 everything must be 100% pure praise. If you dare to present any kind of nuance, and do anything but worship at the altar of the latest hot new thing, you are considered the most awful of people.
Celebs quickly joined in with the praise mob, showing Rodrigo love, but celebs are quick to latch onto anything that will keep them in the public eye. Showing support for a young, newly popular artist is an easy way to gain social points. Anyone else remember when Taylor Swift was "best friends" with Lorde?
A few weeks ago the spotlight shone brightly on a band named The Linda Lindas. The foursome of young girls set social media on fire with a punk rock song titled "Racist, Sexist Boy," and became internet darlings in mere hours. Grown folks were acting like groupies.
The inspiration for the song was something that resonated with people, and it's great to see young girls stand up for themselves, but once again, can we pump the breaks on making them icons before we've heard a second song? Can we allow them to grow, both as artists, and as people?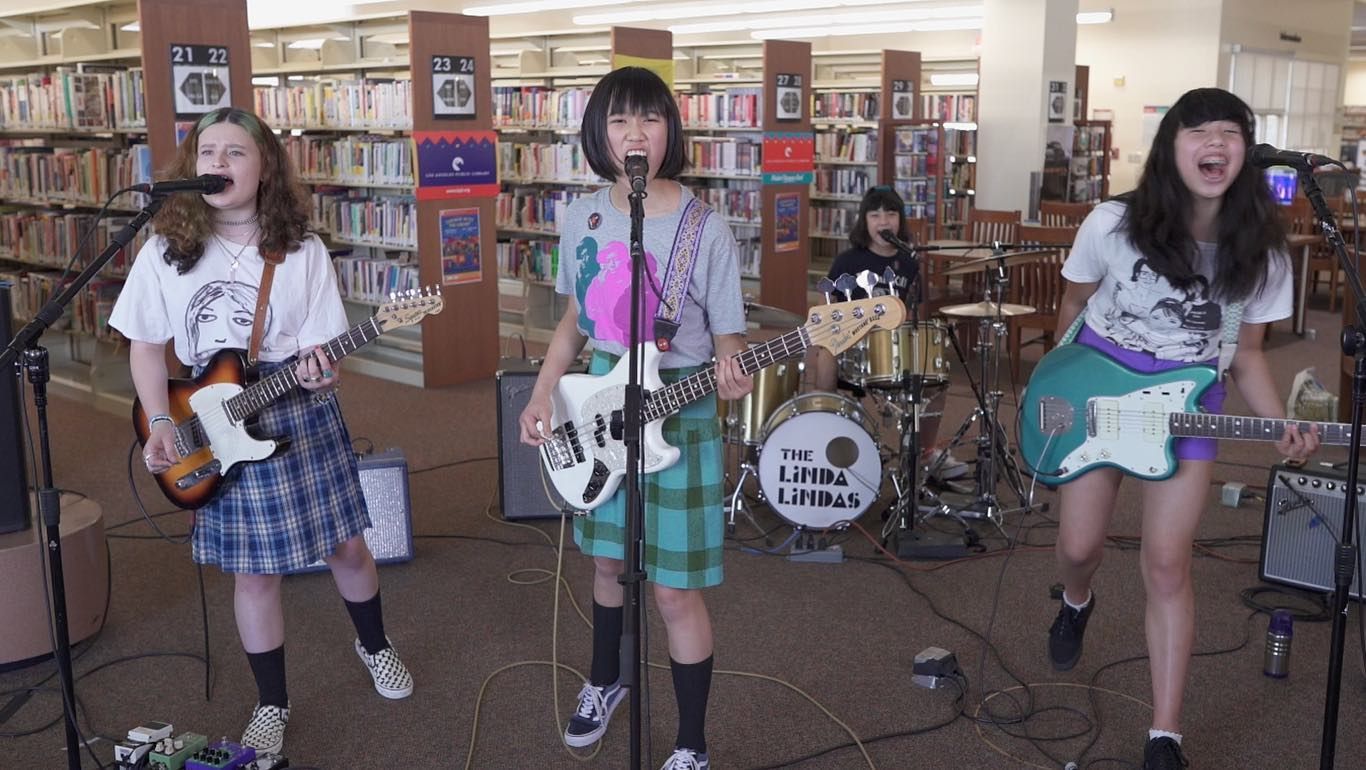 The Linda Lindas were quickly signed by Epitaph. The age range of the members of the band is 10 to 16, with a 14 year old reportedly being given full creative control by the label. This seems a bit extreme being that most 14 year olds don't even get full creative control of their bedrooms.
Will The Linda Lindas become a huge success? There's always a chance, but the best way for that to happen is to leave them alone for a while. Are we capable of doing that without also completely forgetting about them and moving on to the next band, or artist, that starts trending on Twitter? As of now, we haven't shown ourselves to have that ability, and until we do we'll continue to cycle through new artists at a record pace, and be stuck in a stasis with no musical revolutions, or developing legends, for years to come.

Labels: Music Commentary
posted by Adam Bernard @ 7:00 AM

My Book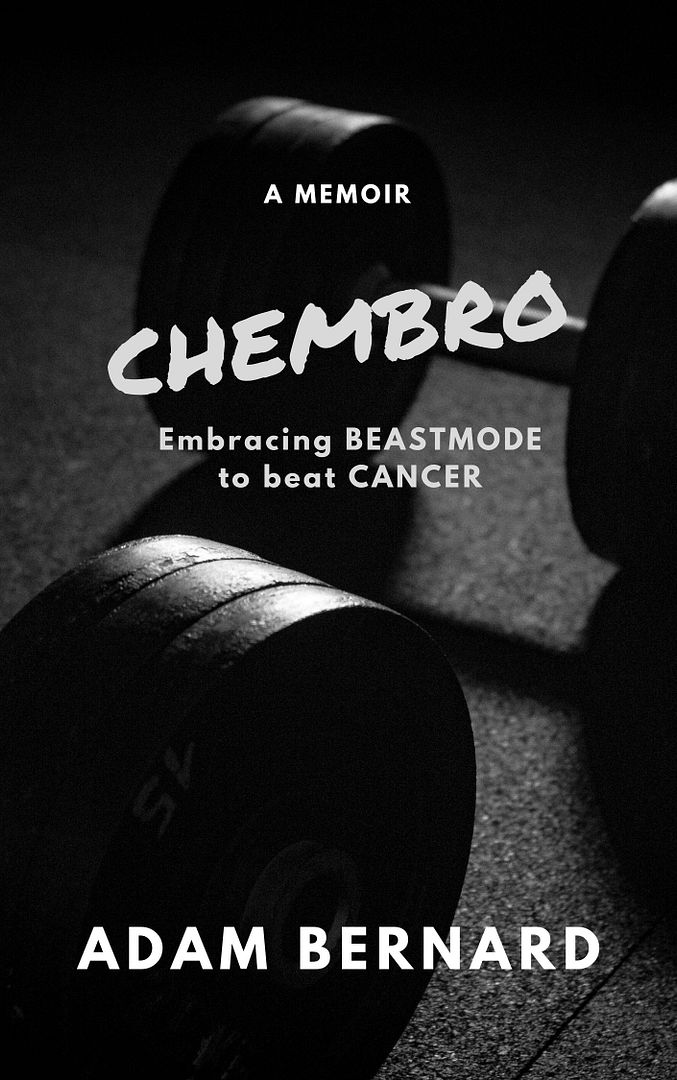 ChemBro:
Embracing Beastmode
to Beat Cancer

Click here to purchase
Latest Interviews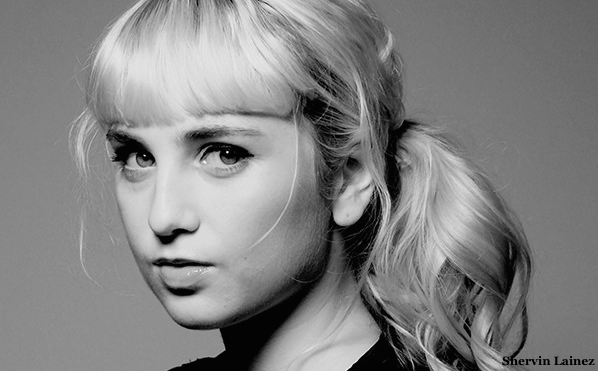 Emmrose

J Hacha De Zola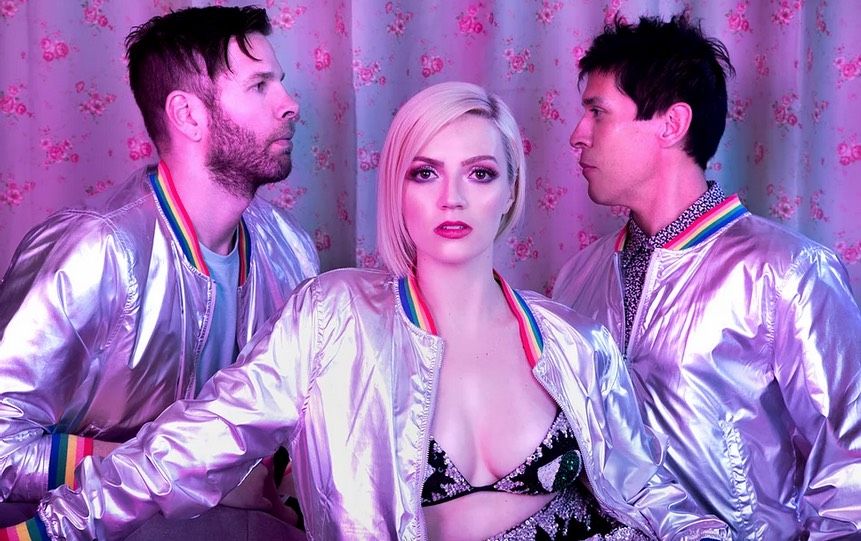 Tidal Babes
Magazine Articles
Rocko The Intern

July 2010 - January 2013