Pop Shots – A Look At The Charts … From 16 Years Ago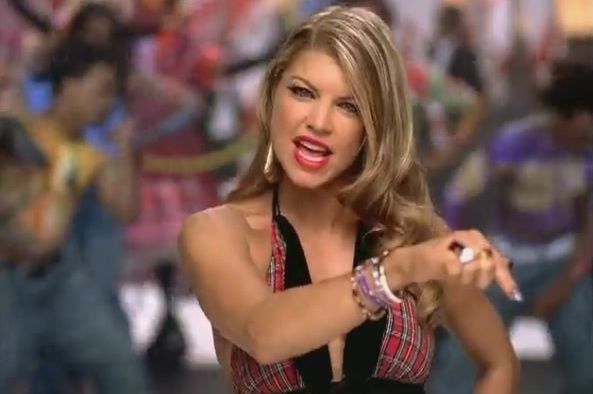 Welcome to your weekly dose of pop world musings. Covering all things pop culture, this week I'm hopping into my time machine again, this time setting the coordinates for 16 years ago this week.
Touching down in November of 2006, this was a time when was truly living the good life as a music journalist – writing for multiple magazines, and websites, while also running this blog. This was also the tail end of when record labels were sending CDs on a daily basis, and still throwing album listening events.
One memorable listening event from '06 was for Justin Timberlake's FutureSex/LoveSounds, and it just so happens that the #1 song on the Billboard Hot 100 from this week back in '06 was from that album, with "My Love" featuring T.I. sitting atop the chart. Timberlake was actually quite the dominant force at this time, as he even had a second song in the Top 10, with "SexyBack" holding on at #7.
There's a lot more than just Justin on this chart, however, as there's lexicon changing hip-hop, memorable rock, and a few artists who absolutely deserved better. So let's get into the exploration in chart history! Of course, since this is Pop Shots, you know everything is seasoned with a little bit of attitude.
1. Justin Timberlake w/ T.I. – My Love
Justin Timberlake was EVERYWHERE in '06. Not only was he all over the Billboard Hot 100, he managed to become that ultra rare artist who received airplay on both Top 40 radio and urban radio.
While "My Love" was one of the biggest songs of the year, we're still waiting to find the person who calls T.I. "candle guy."
3. Fergie – Fergalicious
Fergie was another artist whose star was shining brightly at this time. She'd risen to fame when she was added to Black Eyed Peas, and her solo debut, The Dutchess, would produce five top five singles, including "London Bridge," which was at #27 this week, and "Fergalicious," which was at #3.
Admit it, you love when "Fergalicious" comes on at the gym, and you hear the line "I be up in the gym just working on my fitness."
11. JoJo – Too Little Too Late
When JoJo was about to release her first single I was sent an advance copy of her self-titled debut album. Normally I don't interview kids (she was 13 at the time), but after hearing her voice I was like – oh, this one's different, she can SING! That was back in '04. Two years later she released her sophomore album, The High Road, which featured "Too Little Too Late," and anyone who wasn't already on board, hopped on the JoJo bandwagon.
After this album she would face some major hurdles, as for many years she was unable to release new music because she was stuck in what seemed like a never-ending legal battle with her record label. Thankfully, she's made it to the other side of that, and with a nice comeback, is finally getting the credit she richly deserves.
15. My Chemical Romance – Welcome to the Black Parade
If someone wants emo explained to them, just play them this song, it's an emo anthem, and it's freakin' spectacular. The number of musical changes over the course of five minutes is truly impressive, and harkens back to artists who threw basic song construction out the window in order to make something great.
That said, when it comes to the lyrics, it does seem like the protagonist's father puts just a bit of pressure on the kid, don't you think?
16. Evanescence – Call Me When You're Sober
It has come to my attention that there are two decidedly opposing views of Evanescence – there are those who love them, and those who can't stand them. Based on the fact that the band is still going strong on the eve of their 20th anniversary, I'd say there's plenty of the former, and I include myself in that group. I've always loved Amy Lee's voice, and "Call Me When You're Sober" is yet another example of why I will always crank up an Evanescence song.
25. Carrie Underwood – Before He Cheats
"Before He Cheats" is the song that made everyone realize they should never cheat on Carrie Underwood, because while you might survive her wrath, your vehicle certainly won't. When scorned, she's a one woman demolition derby!
As an aside, I don't want to be downwind of anyone who's dabbed on "Three dollars worth of that bathroom Polo." Christ almighty, dude, have some f*ckin restraint with that sh*t.
29. Jim Jones – We Fly High
If you've every loudly exclaimed "BALLIN'!" it's because of this song.
DipSet may not have been the height of intellectual hip-hop, but they could make a damned catchy chorus, and their beat selection was top notch.
30. The Pussycat Dolls w/ Snoop Dogg – Buttons
I have two quick Pussycat Dolls stories for you.
First, when I had to review their Doll Domination album for a magazine I was writing for I gave it a generally favorable review, noting that it was a pop album intended for teen girls, and it hit the mark. I was KILLED by some folks for this because all they looked at was the number ranking (which was I believe 7.7 out of 10), and compared it to the number rankings of other albums. Never mind my reasoning, and that whole paragraph they'd have to read to understand it!
This is when I started reminding people that when you review an album you should be reviewing it with its intended audience in mind. If you're listening to Pussycat Dolls looking to compare them to Bob Dylan you're guaranteeing disappointment. You're also an idiot.
Second, my friend Norma, who used to work in the industry, liked to poke fun at my appreciation of PCD, so the one time I was in Las Vegas I went by the PCD area of one of the casinos, and took plenty of photos to share. The reaction was exactly what I'd expected. LOL!
Oh, and "Buttons" is still a banger. Fight me.
34. Rascal Flatts – What Hurts The Most
"What Hurts The Most" is one of those songs like "Torn," where we all associate it with one artist – or in this case two artists – even though it was originally by someone else, and has been covered numerous times.
Written by Jeffrey Steele and Steve Robson, "What Hurts The Most" was originally released by country artist Mark Wills in 2003. Rascal Flatts made it a hit in 2006, and Cascada brought it to the dance floor in 2007.
Not gonna lie, I really like the Cascada version.
41. Panic! At The Disco – I Write Sins Not Tragedies
I know it's only been 16 years, but I think we can call this song an all-time classic. In just a handful of years it will be in rotation on classic rock radio stations, and we will all be singing along as loudly as possible whenever it comes on (and I will still be confused as to why the word "God" was edited out for the clean version, rather than the word "damn").
45. Lady Sovereign – Love Me or Hate Me
Much like JoJo, Lady Sov is another artist that deserved better. On the day her album was set to drop on Def Jam, then Def Jam president Jay-Z decided to "leak" his own comeback song. All the media that Def Jam should've been pointing towards Lady Sov was instead firmly on Jay, and the former never recovered.
I, for one, am ready for a Lady Sov comeback!
55. Fat Joe w/ Lil Wayne – Make It Rain
If you're looking for music that left a lasting mark on society you may not immediately think of Fat Joe, and Lil Wayne, but for many, the use of the phrase "make it rain" can be directly attributed to their 2006 hit.
Personally, I'm a little more cautious with my money, but I will not hesitate to lose my sh*t when this song comes on.
56. KT Tunstall – Suddenly I See
I have to admit, I slept on the music of KT Tunstall until just recently when I picked up Eye to the Telescope at a library sale. The album is damned good, and "Suddenly I See" is just one of a plethora of recognizable songs from it.
We don't get a lot of grown folks pop music, so we should celebrate artists like KT, who give us this rarity, and do it so remarkably well.
69. Vanessa Hudgens – Come Back to Me
If you've known me for more than 30 seconds you know about my love of Vanessa Hudgens (one day she'll respond to one of my tweets, or pick up my book! One day!). As soon as I saw "Come Back to Me" on this chart it was a HELL YEAH for me. The fact that it's at #69? Nice.
That's all for this edition of Pop Shots, but come back next Monday for more shots on all things pop.