NYC Scene Report – Rubblebucket, Lizzie & The Makers, & Delicate Steve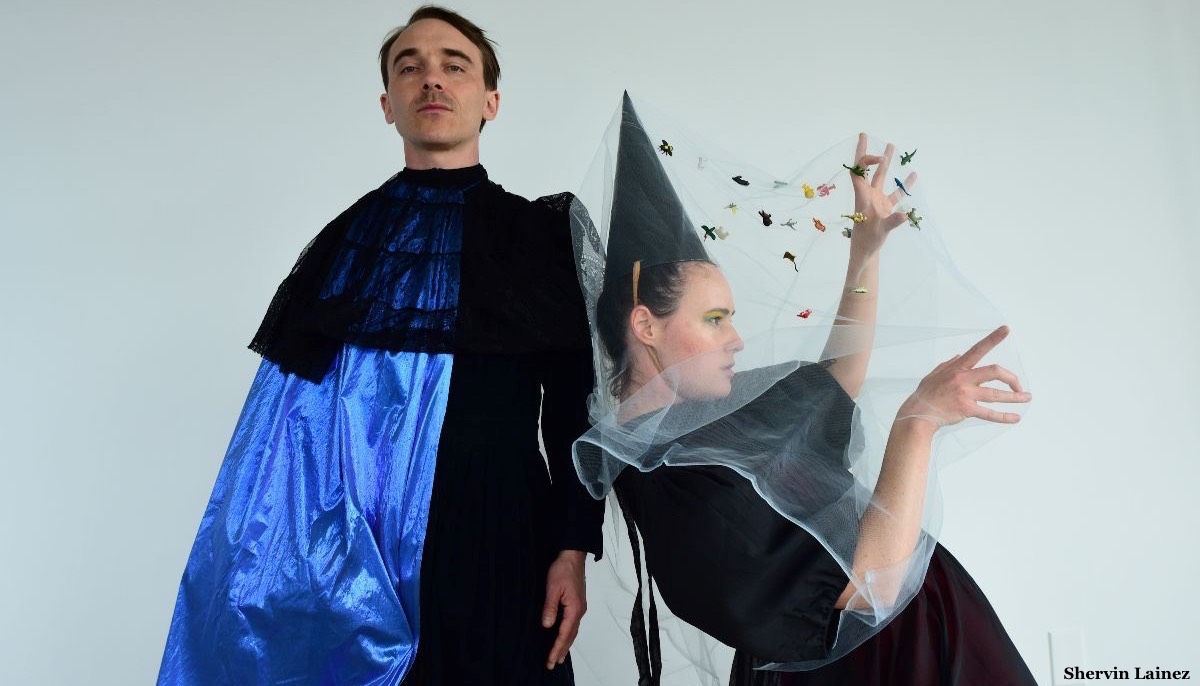 This week's NYC Scene Report Features Rubblebucket enjoying a "Morning in the Sun," Lizzie & The Makers showing how they do it live, and Delicate Steve taking flight.
* Rubblebucket have made their triumphant return with "Morning in the Sun," their first new music since 2018.
Discussing the song in a statement, Rubblebucket's Kalmia Trave said, "The way I see it there are at least two kinds of love – one's the kind that tugs at your loins, and pulls you into wild chasms of desire and confusion … the other kind is more of a drifting everything, fully dappled, dust motes in a beam of morning sunlight, sound of white pines blowing in the breeze kind of love. It's easy for the two to get confused or conflated, and that's when the danger arises … when you mistakenly think that whatever current fix is in front of you is the only portal to the divine. I wanted to write a song about that perfect morning moment of opening your eyes into your lover's eyes, but for the last time, knowing what's ahead – the sound of the white pines blowing in the breeze kind of love – may be scary, but is ultimately OK."
Check out the colorful, and cool video for "Morning in the Sun," and welcome the return of one of the scene's indie pop faves.
* Earlier this year I wrote a column giving everyone three reasons to see Lizzie & The Makers live (you can find that column here). Now the band is giving music lovers another reason – a fantastic video of a live performance of their song "Bottle" from a show at The Bowery Electric.
"This show at The Bowery Electric was our first full band show in NYC post quarantine," frontwoman Lizzie Edwards remembers, "Eight people on stage playing to a packed room felt so good! I had missed that electric feeling. The crowd was more alive than ever, and the energy between the band and the crowd was pure joy."
"Bottle" is from the band's sophomore studio album Dear Onda Wahl, and if you haven't seen them live yet, this clip will inspire you to pick up a ticket the next time they're in your town.
* Delicate Steve's latest album, After Hours, was just released this past Friday, and the single "I Can Fly Away" is definitely an after hours jam.
"I was experiencing moments of joy creating all of these new songs." Delicate Steve said in a statement, "'I Can Fly Away' was inspired by Helado Negro, Funkadelic, Pharoah Sanders, Marion Williams, and The Clash. It features the voices of Tall Juan and Breanna Barbara, the percussion of Mauro Refosco, and the drumming of Austin Vaughn, along with keys by Jake Sherman."
You can check out "I Can Fly Away" right here (no frequent flyer miles required!), and if you're in the mood for more of his After Hours grooves, Delicate Steve is currently in the midst of a month-long residency at Brooklyn's Union Pool.
For more of the best of NYC's indie music scene, come back next Wednesday, and check out the archives for previous columns.