3 Reasons You Should See Blake Morgan Live
Friday, October 15, 2021
Always the best dressed man in any room he walks into, on a rain-soaked late September evening Blake Morgan took the stage at Rockwood Music Hall Stage 3. Having had a residency at the venue for a number of years, this particular night featured a guest appearance by Anna Rose, and marked Morgan's 25th consecutive sell out.
In addition to being a phenomenal singer-songwriter and multi-instrumentalist, Morgan is also known for his #IRespectMusic campaign, which is his fight for artists to receive fair pay for radio airplay. The campaign has resulted in the creation of the American Music Fairness Act, which is being brought before Congress.
During his time on stage Morgan read aloud a letter he'll be presenting before Congress, which inspired an ovation from the crowd, as did every song from his hour-plus long set.
If you see Blake Morgan is heading to your city, or if you're in NYC and see the next date in his Rockwood residency is coming up, here are three reasons you should pick up a ticket, and see Blake Morgan live.
1. He has one of the most gorgeous voices you'll ever hear
I've seen about 100 artists/bands per year for the past 20 years (2020 being an obvious exception), and I absolutely love the once in a blue moon moment when a singer opens their mouth and you immediately know you're hearing something special.
That moment happens at the outset of every Blake Morgan show.
Morgan has obviously spent a lot of time honing his craft, as his vocals are jaw-droppingly beautiful, and remarkably crystal clear.
From the first song in his set, through the show's finale, the main thought you'll have going through your mind is "WOW!"
2. He's truly emotionally invested in his performances
Sometimes you'll see an artist who is so used to their music that when they hit the stage it seems like they're simply going through the motions. This is never the case with Blake Morgan, who fills his performances with raw emotion to the point where he'll get visibly choked up while telling a story.
On this night, his first back on stage after 20 months of pandemic cancellations, he was clearly touched by having so many people in the house, some of whom were longtime fans, while others were seeing him for the first time.
Whether he was performing a favorite song, telling us about a friend who couldn't be there due to illness, or reading his impassioned plea to Congress, it was clearly all deeply meaningful to him.
Morgan is an artist who wears his heart on his sleeve, and in his voice, and during his live performances he leaves it all on stage.
3. He'll only spoil the endings of movies, and plays, that are 80 to 400 years old
If you never made it to the end of Romeo and Juliet when you were supposed to read it in high school, or if the only thing you know about the original King Kong is that he climbed the Empire State Building, Morgan may present a few spoilers while telling stories in-between songs. He jokes that in the case of Romeo and Juliet we all had 400 years to read it, and in the case of King Kong we had 80 years to see it, so the words "spoiler alert" no longer apply.
How did those two classics come up during his show? He discussed Romeo and Juliet while introducing one of his songs, and King Kong became a topic of conversation when he revealed what he says when people ask him which is his favorite movie about New York City. FYI – you really want to hear his story of why he chose King Kong. It's hilarious, and pure NYC.
To find out when, and where, Blake Morgan will be performing next, check out his Facebook page for show dates.

Labels: Music Reviews
posted by Adam Bernard @ 7:00 AM

NYC Scene Report – America Jayne, VHS Collection, & Wilmah
Wednesday, October 13, 2021
This week's NYC Scene Report features America Jayne finding limited benefits in a friends-with-benefits relationship, VHS Collection diving into "The Deep End," and Wilmah smashing the rose colored glasses we sometimes use to view the past.
* America Jayne has become the person I bump into most often when I'm in the city. Since the reopening of music venues we seem to run into each other every other week. What's cool about it is I know after she blows up I'll be able to tell people, "Oh yeah, I know America Jayne, we used to see each other all the time!"
The NYC-based indie-rocker's latest single is "Souvenirs," which she explained in a statement, saying, "'Souvenirs' is an unabashed, fuck being friends with benefits, anthem. This song is the anger phase of the five phases of grief. The song was born from a time where I struggled to find the boundaries between friendship, emotional relationships, and sex. Whenever you mix those three things, disaster is bound to happen, and this explores the uncomfortable in-between."
I gotta say, getting uncomfortable never sounded so good!
* VHS Collection has become a bit of a favorite around here, and come next year they're going to release a full length album titled Night Drive. The latest single off the album is the synth-pop-rock gem "The Deep End."
Discussing the song in a statement, the band said, "'The Deep End' was written on one of our last trips to L.A. before travel stopped. It was written pretty organically, one part flowing into the next. We really fell in love with the pre-chorus drop as soon as we came up with it, and wanted to build around it. The verse is shouty and sparse, describing someone who's angry/confused with their way in the world, searching for meaning, or something better. The pre (chorus) is a groove, hopeful, yet with a twinge of darkness. It moves you along. The post-chorus/outro we went full sail on, maybe too much – celebratory, and complete in the range of emotions. We didn't hold back. It's a track about finding where you fit, and searching for comfort and companionship in trickier times."
I'll tell you one thing, VHS Collection songs fit in with any playlist I'm making.
* We all tend to romanticize the past, and that's the subject of NYC-based alt-pop band Wilmah's latest single, "Television."
The video for "Television" is a super fun clip featuring Wilmah parodying classic sitcoms like Friends, Seinfeld, and That '70s Show, as well as the movie Wayne's World.
So yes, as the lyrics state, our memories love to lie like television, but this is one video you'll want to see in syndication.
For more of the best of NYC's indie music scene, come back next Wednesday, and check out the archives for previous columns.

Labels: NYC Scene Report
posted by Adam Bernard @ 7:00 AM

Pop Shots – A 43rd Birthday Celebration
Monday, October 11, 2021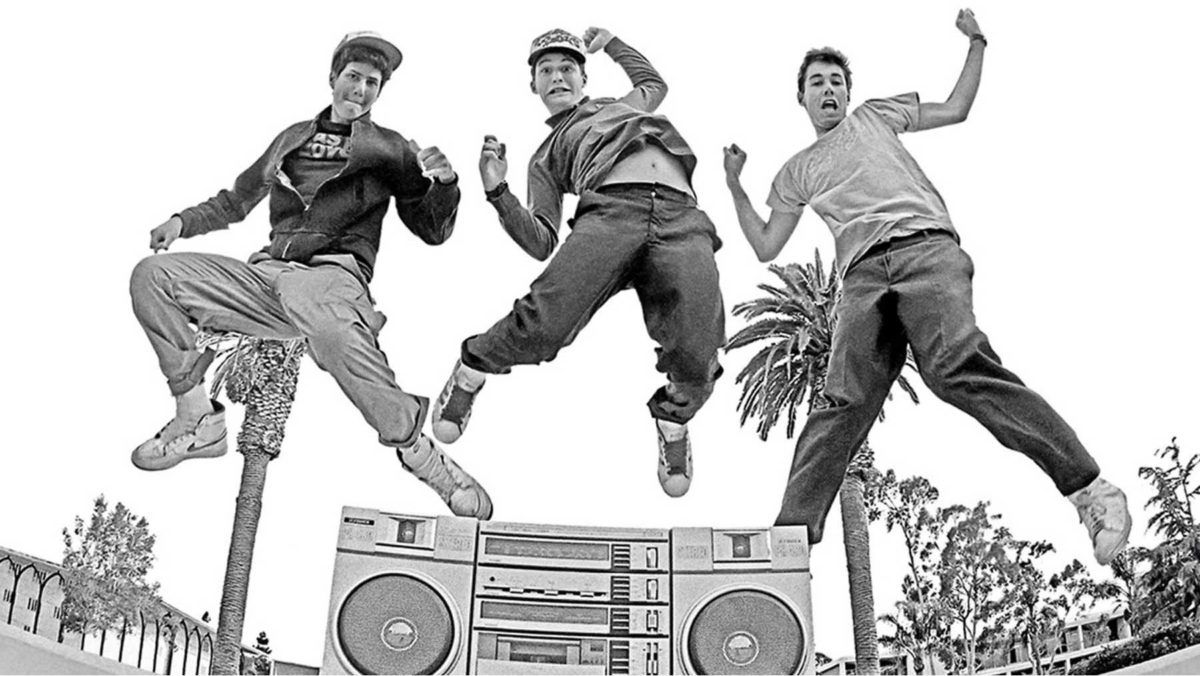 Welcome to your weekly dose of pop world musings. Covering all things pop culture, with my 43rd birthday coming up on Friday, I've decided to do a special edition of Pop Shots in honor of the occasion (shocking, right?). Over the years I've written a plethora of unique Pop Shots columns celebrating reaching my next year of life, and this year I'm going to be taking a look at some of the great songs that were #43 on the Billboard Hot 100 on my birthday.
#43s at 43, pretty cool idea, right?
Of course, since this is Pop Shots you know everything is seasoned with a little bit of attitude.
1980
AC/DC – You Shook Me All Night Long
After a couple duds at #43 on my first two birthdays, in 1980 I had a true classic – AC/DC's "You Shook Me All Night Long." When I saw this at #43 I let out a very audible "YES!" and threw in a fist pump for good measure.
Unlike me, this song will never get old.
1982
Stray Cats – Rock This Town
I honestly thought this song came out much more recently. Maybe it's because we've had so many genre revivals over the years I've just come to assume anything sounding retro is actually recent. Regardless, I will most definitely "Rock This Town," and a few others, for my birthday.
1994
Lucas – Lucas With The Lid Off
I've always really liked this song, and the album it's off of. In fact, a handful of years ago, when I was writing for Myspace, I listed Lucacentric as one of the most wildly underrated albums of the '90s. I even spoke with Lucas about it! So yes, you can be assured that all birthday celebrations will involve lids coming off!
1995
Raekwon – Ice Cream
I don't think I really need to say anything about this song other than it's one of the greatest Wu-Tang Clan "solo" efforts EVER.
Also, I still maintain that ice cream trucks should play this song after a certain hour instead of the traditional jingle.
1996
Gin Blossoms – Til I Hear It From You
A classic '90s band, with a classic '90s song, that was featured in a classic '90s movie – you really can't go wrong with Gin Blossoms' "Til I Hear It From You," or Empire Records. This isn't Rex Manning Day, however, it's a celebration of my birthday. Ah, ya know, if you want to celebrate Rex Manning, too, say no more mon amour!
1997
Aqua – Barbie Girl
All music lovers fall into one of two categories – those who appreciate insanely catchy pop earworms, and those those can't stand them. I would be of the former, and "Barbie Girl" is an all-time great pop earworm. Heck, it's probably already stuck in your head, even if you haven't pressed play … but you know you want to. Come on Barbie, let's go party!
1998
Beastie Boys – Intergalactic
It doesn't get much cooler than the Beastie Boys.
Earlier this summer I was at a stoplight next to a restaurant that had outdoor seating when "Intergalactic" came on the radio. I cranked it up to eleven. So, you're welcome, people who were eating halfway decent Mexican food in Fairfield, for adding a little extra spice to your burrito binge.
2000
Aaliyah – Try Again
I think all of us still miss Aaliyah. It wasn't just her voice, it was her overall vibe that was just so damned cool. I can also report she was a truly lovely person. She hugged me at my college graduation, in a moment I will never forget (unless I get really old, then all bets are off. At 43, however, I'm still pretty sharp … what was your name again?).
2002
Jimmy Eat World – The Middle
Try to find a better song about muddling through your awkward teen years than Jimmy Eat World's "The Middle." Even though they say "little girl" in the chorus, it's definitely a song for everyone, and an anthem in support of being yourself.
2015
Taylor Swift w/ Kendrick Lamar – Bad Blood
Taylor Swift's 1989 album was the last time I really enjoyed her work, and "Bad Blood" was a heck of a single from that album even before Kendrick Lamar hopped on for the remix. Obviously, I will be avoiding all bad blood for my birthday, but the song will be allowed.
That's all for this edition of Pop Shots, but come back next Monday for more shots on all things pop.

Labels: Pop Shots
posted by Adam Bernard @ 7:00 AM

Sisters in Synth – Bunny X are Bringing Back an '80s Vibe Steeped in Nostalgia
Friday, October 08, 2021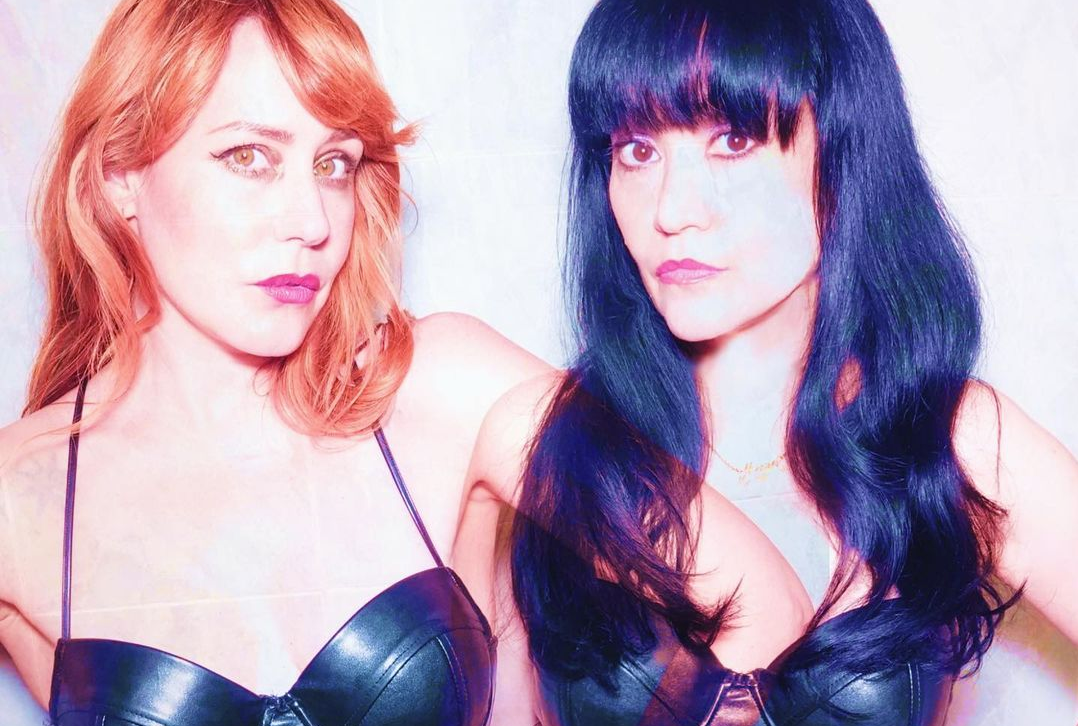 Imagine you're having one of your first shows as a band, you're building on the excitement of everything coming together, the crowd is into the music, the night is going perfectly, and then the sound guy, who's had a few too many drinks, brings everything to a screeching halt, cutting your sound off mid-set.
This is what happened to NYC-based Italo disco/synthwave duo Bunny X back in 2013 at the now defunct Brooklyn venue The Flat.
It was like a scene out of Seinfeld's Soup Nazi episode, except instead of "no soup for you!" it was "no sound for you!"
Bunny X's Abigail Gordon (photo: L) remembers, "We weren't anywhere near being done, and he was like that's it, you're done."
Mary Hanley, who is the other half of the Bunny X duo (photo: R), was especially shocked, since it was also her birthday, and she thought everything was going to be fine after a pre-show shot with the sound guy. "(He said) 'Well, if you don't get up there and take a shot with me then I'm cutting your sound off.' I was like, OK, bottoms up, honey! And that didn't even help, because we still got cut off early!"
According to Hanley, the sound guy later apologized.
Eight years later, Bunny X have performed a plethora of complete sets to enthusiastic crowds, and released a bevy of music, including their brand new album, Young & In Love, which takes listeners back to both the '80s, and their high school years.
Crushes, angst, and killer synths
For most of us, our high school years are a time of extremes – extreme emotions, extreme awkwardness, and extremely tight friendships.
According to Hanley, this type of nostalgia plays a huge role in Bunny X's Young & In Love. "We all can remember the anxiety of school stuff, and crushes in general," she says, "like there he goes, and you want to be like, 'Hey,' and you're afraid to do it. Some of the songs have that approach."
Hanley notes that when it comes to those teenage crushes, she's speaking from experience. "I just remember having different crushes and then finally having, excuse my French, but the balls to take my yearbook and have the guys that I had crushes on sign it, and I was all like *sighs*. Then I was like wow, they were really nice. If I would have just actually tried I could've been friends with them, but I was too shy. At that last minute, just before they were shutting school down for the summer, or forever, really, because I was graduating with the rest of them, I was like oh my God, that just happened, why'd I wait so long?"
In addition to crushes, Young & In Love also has a song tackling the subject of bullying. Titled "Who Cares What They Say," Gordon describes the song saying, "It's (about) being supportive of your other friend, or fellow misfit, just saying don't worry about whatever they're saying, just keep on being you, and doing you, and just ignore them."
Bunny X's '80s inspired synthwave sound, which is the musical backbone of the album, helps turn the sometimes difficult subject matter into songs that can make people dance, smile, and reminisce. "Even though some of the themes are a little heavy," Gordon explains, "it doesn't come across that way … We think it comes across as pretty poppy, and light, and fun, and romantic."
Hanley seconds this, saying, "It's a good time album."
A blizzard of Freddie Mercury
Something else that's a good time are Bunny X's live shows, and Gordon credits her time in a short-lived, but well-received Queen cover band for the development of her stage presence.
Named Dairy Queen, Gordon and Hanley formed the band with a few friends back in 2009, and while they only had a few shows, Gordon says those shows helped her immensely. "I was honestly really shy for a long time, so I would get stage fright. (Being in the cover band) helped me to conquer some of that … just getting more comfortable on stage, working with other musicians, and all of that. Then Mary and I just improved our harmonies, and singing together."
She continued, adding the cover band was an important building block as an artist. "I feel like with anything in life, you take these little steps forward, and build on top of that."
Connecting with a passionate fan base
One of the things Bunny X has been building over the years is a relationship with the synthwave community.
Synthwave wasn't the duo's first style of music, that was Italo disco, which Gordon describes, saying, "It's kind of happy-sad. You have these really very sad lyrics, with kind of brighter chords … I just love the juxtaposition."
Bunny X's musical journey then took an unexpected turn. "With synthwave, I had been listening to several synthwave artists for years without realizing that it was under that umbrella, so I had been a fan for a long time, then thought about Mary and I opening our project up to encompass other genres, just to experiment, to really try our hand at that."
In the spring of 2017 they released the synthwave single "Lasers and Lace," and immediately found themselves wrapped in the loving arms of the synthwave community.
"People are unbelievably supportive of others' projects," Gordon says, "lots of sharing, and featuring. It's a really beautiful community, and they've been very welcoming, and supportive, to us."
With Young & In Love, she says Bunny X is, "blowing a kiss to the community."
Bunny X is for everyone
Having just released a full length synthwave project, the duo say that in the coming year they plan on writing and recording some Italo disco tracks for their Italo disco fans, while also collaborating on more synthwave music with some of the artists featured on Young & In Love.
Whether it's Italo disco, synthwave, or something else altogether, when Bunny X creates music, it's universal, and when they're on stage the good times will last the entire night.
Well, as long as the sound guy stays sober.
For more Bunny X, follow them on Facebook, Twitter, and Instagram, and purchase their music and merch on Bandcamp.

Labels: Music Interviews
posted by Adam Bernard @ 7:00 AM

NYC Scene Report – Women of the Night, Nick Vivid, & Local Nomad
Wednesday, October 06, 2021
This week's NYC Scene Report features Women of the Night going "Stir Crazy," Nick Vivid not accepting any "Hush Money," and Local Nomad taking it back to his 20s with "On and On."
* The first thing you'll notice about Brooklyn-based duo Women of the Night is that they aren't women, but don't let that make you go "Stir Crazy," instead check out their recently released single, "Stir Crazy."
"Stir Crazy" is off Women of the Night's sophomore album, Sub Rosa, which frontman Jordan D'Arsie discussed the creation of in a statement, saying, "I noticed my songwriting, and the voices within the stories were often flickering between a sinister voice, and a much lighter and optimistic voice. As the album began to come together, I started to imagine it as its own space, and almost as if there were two parallel planes – what is spoken of in the light of day, and what is spoken of in the night, or simply put, Sub Rosa."
On "Stir Crazy" D'Arsie's vocals are reminiscent of Jakob Dylan's, but with a darker vibe – that sinisterness he mentioned embracing at times.
Click play on the video. If you're anything like me, you'll go crazy over "Stir Crazy."
* Some people love trying to take shortcuts in life, but NYC-based indie electronic funk artist Nick Vivid sees that path as one that's bad for the soul. He breaks down his ideology, and the reasoning behind it, on his recently released song "Hush Money (Straight to the Bribe)."
"I have to make choices about who I am gonna be, and what I'm gonna be about … and live with the consequence of those choices," Vivid said in a statement, "The 'bribe' in the song is the alluring 'shortcut' to the fake 'easier' solution, but for me, that doesn't work. I've tried."
"Hush Money (Straight to the Bribe)" is off Vivid's upcoming album No More Secrets, due out November 12th via MegaPlatinum Records, with an album release party set to take place at Brooklyn's All Night Skate the following night.
The thought of rollerskating may bring you back to your youth, and the lyric video for "Hush Money (Straight to the Bribe)" is in a similar vein, as it features Nick Vivid at just six years old playing the drums. "It seemed like my future self was giving my six-year-old self an ominous warning about my future," he says, "'Hey kid, you have no idea what you are in for.'"
What you'll be in for when you click play on the video is three minutes of a funky jam.
* Long Island native Local Nomad, which is the performance moniker of singer-songwriter Michael Desmond, waited a long time to release his latest single, "On and On," and if it wasn't for the influence of two very important people in his life, it might've never seen the light of day.
An indie-pop song about pushing through all the chaos life, "On and On" was originally written ten years ago for Desmond's former band, Gabriel the Marine. He explained the song's reemergence in a statement, saying, "My father, and my old manager Eddie Levy, convinced me to reimagine, and produce it."
Desmond continued, adding, "It's hard to describe what I was feeling when I wrote this song because I was 19. I used to write a lot of songs based purely on instinct, but if I had to put a meaning to it I'd have to say this song is about trying to make it as a band in your early 20s. We made a lot of mistakes. We were young kids when we used to tour in a beat up Ford Econoline Club Wagon, and now that I'm older the song takes on a whole new meaning. It still feels pretty damn good."
It also sounds pretty damned good. Click play, and check it out.
For more of the best of NYC's indie music scene, come back next Wednesday, and check out the archives for previous columns.

Labels: NYC Scene Report
posted by Adam Bernard @ 7:00 AM

Pop Shots – Cooking Something Up
Monday, October 04, 2021
Welcome to your weekly dose of pop world musings. Covering all things pop culture, this week Pop Shots is hitting you with thoughts on everything from Eminem stepping into the restaurant world, to multiple groups announcing reunion tours, to a Celine Dion documentary that's currently in the works, and since this is Pop Shots you know everything is seasoned with a little bit of attitude.
* A strange commercial popped up on the internet, and on local TV in the Detroit area for a new venture from Eminem – a restaurant named Mom's Spaghetti. The ad looks like it could be a joke, but reports indicate that it seems to be a real thing. I don't know about you, but I probably wouldn't eat at a place with a name that immediately brings to mind the lyric "there's vomit on his sweater already."
* The Teletubbies have reunited to drop a full-length album titled Ready, Steady, GO!. The album will be available on October 15th (why on my birthday? Why???), and marks their first musical release in more than 20 years. Wait, it's been over 20 years?!?! We need an episode of Breaking the Band dedicated to them, because I really need to hear Dee Snider narrate the story of which Teletubbies were on smack, and which were sleeping around with other band members' wives.
* BTS are returning to Los Angeles later this year for four shows at SoFi Stadium. The dates of the shows are November 27th and 28th, and December 1st and 2nd. So if you feel like you didn't get trampled enough on Black Friday, you can follow it up by getting trampled by k-pop fans in Southern California.
* The Fugees reunited for the first time in 15 years, and announced an international reunion tour in celebration of the 25th anniversary of their sophomore album The Score. Fans can't wait to rap along with Wyclef, and Lauryn Hill's verses, and mumble to the beat during Pras' parts.
* During an episode of his web show Inside Studio G, Garth Brooks told fans that he wouldn't be performing at stadiums this year, but instead will be looking to hit the stage at smaller venues, and dive bars. The reason – he feels it will be easier to monitor, and uphold COVID protocols with smaller crowds. Having been to plenty of indie, and dive bar venues since everything reopened I can say Brooks is right about COVID protocols being upheld. What you might catch in the bathroom, however …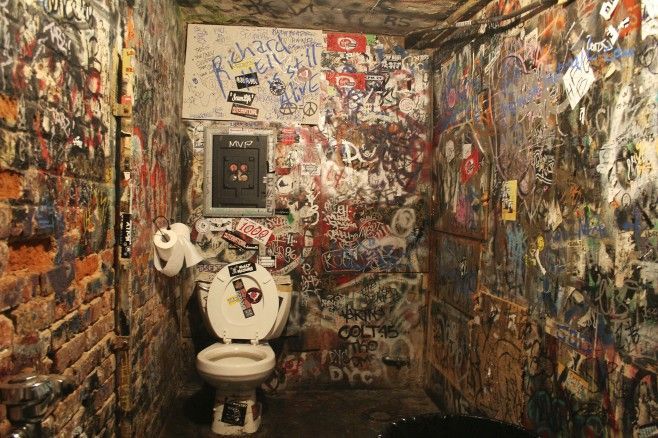 * Production has begun on an as-yet untitled documentary about Celine Dion. I just hope we find out there's some sort of Robin Sparkles phase of her career that those of us in the States have been totally unaware of.
* R. Kelly was found guilty of all nine charges brought against him by the government, including racketeering and sex trafficking, and will be sentenced on May 4th of next year (Happy Star Wars Day, Robert). The man who once referred to himself as The Pied Piper of R&B, has more trials coming up later this year – one in Illinois for child pornography and obstruction, and one in Minnesota for a child prostitution charge. I'm guessing quite a few inmates look forward to getting R. Kelly trapped in a closet.
* With "Only Love Can Save Me Now" reaching the top spot on Billboard's Mainstream Rock Airplay chart, The Pretty Reckless now have two albums that have each produced three #1 singles. I just gotta say, if The Pretty Reckless are consistently receiving radio airplay, I think the world's gonna be alright. (Side note – Taylor Momsen is my favorite current rock goddess. WHAT. A. VOICE.)
That's all for this edition of Pop Shots, but come back next Monday for more shots on all things pop.

Labels: Pop Shots
posted by Adam Bernard @ 7:00 AM

My Book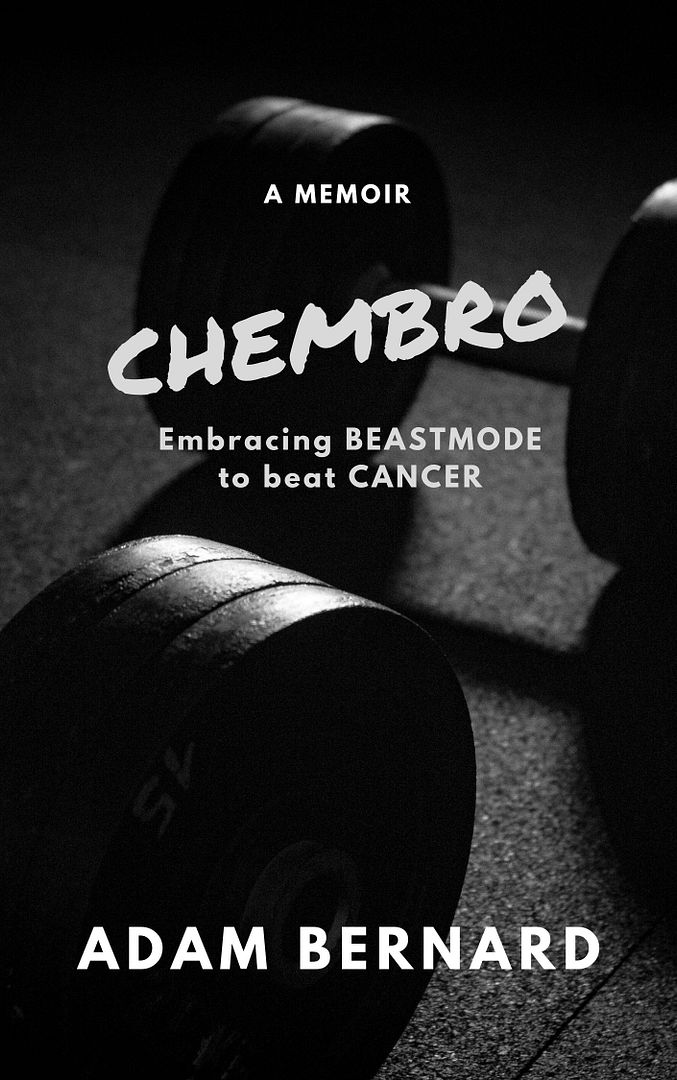 ChemBro:
Embracing Beastmode
to Beat Cancer

Click here to purchase
Latest Interviews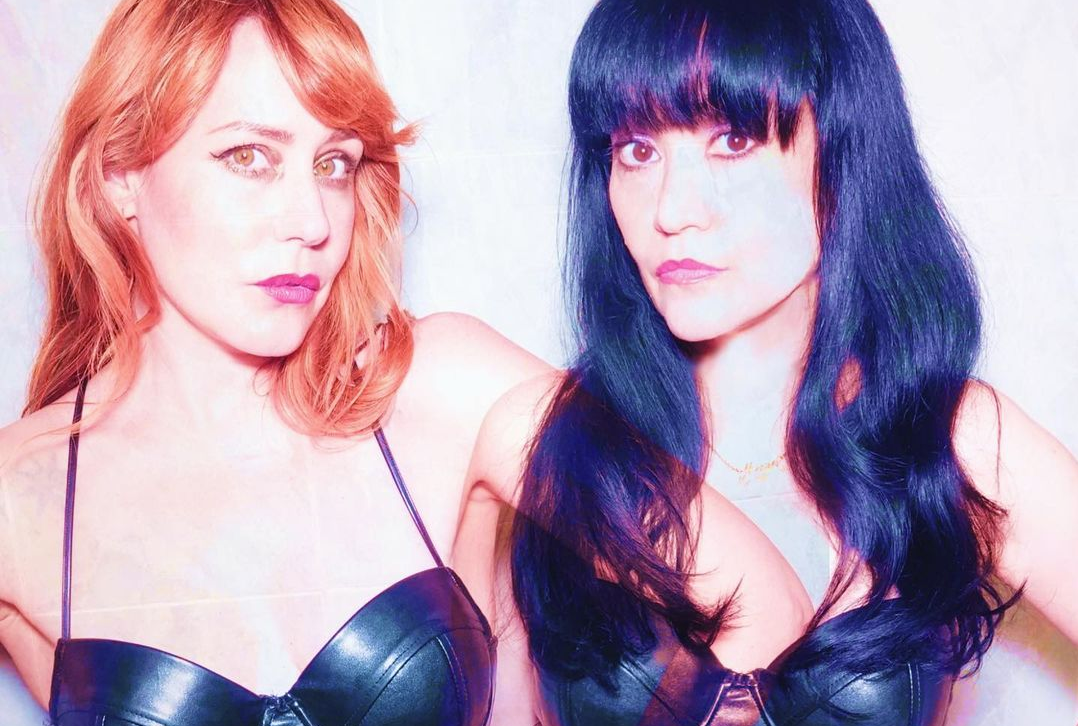 Bunny X

Sweet Nobody

Sunlust
Magazine Articles
Rocko The Intern

July 2010 - January 2013