Pop Shots – A Look At The Charts … From 30 Years Ago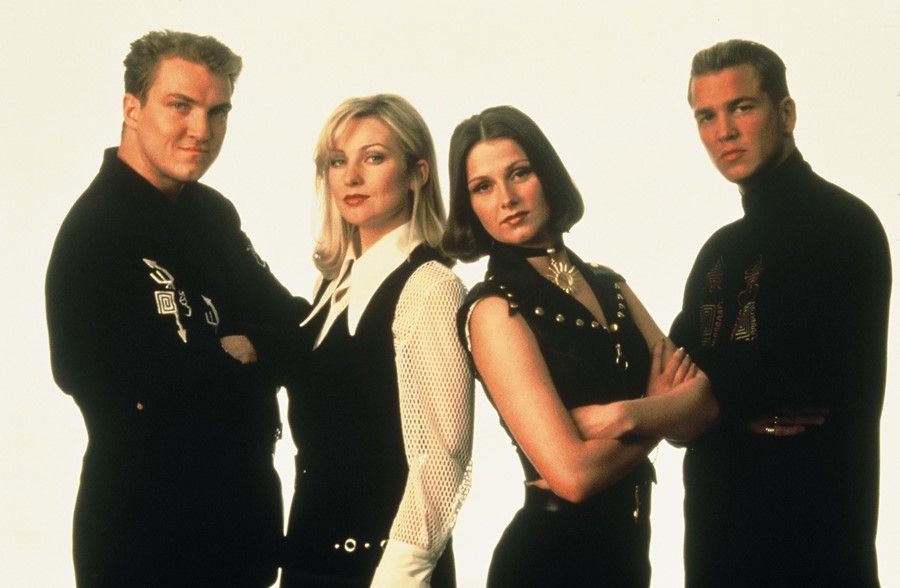 Welcome to your weekly dose of pop world musings. Covering all things pop culture, this week I'm hopping into my time machine again, this time setting the coordinates for 30 years ago this week. I'm choosing 30 years ago, because I recently attended a Leave A Lasting Mark charity event that featured the music of 1993, and we were all singing along to every song.
Touching down in that magical year for music, when my 15 year old self wasn't bouncing off the walls to Tag Team's "Whoomp! (There It Is)" (#9), and Cypress Hill's "Insane in the Brain" (#46), I was trying to get Haddaway's "What is Love" (#11) out of my head.
I was basically listening to damned near everything, and this was because radio, and MTV were diverse enough to have damned near everything in rotation. In fact, looking at the Billboard Hot 100 from this week back in '93, I still crank up around half of these songs whenever I hear them, which actually made it a bit of a challenge to keep this column to a reasonable length.
So let's get into this trip back into time!
Of course, since this is Pop Shots, you know everything is seasoned with a little bit of attitude.
1. Meat Loaf – I'd Do Anything For Love (But I Won't Do That)
I have three things I want to share about Meat Loaf …
First, I consider him one of the greatest vocalists of all-time.
Second, his autobiography is an absolute must-read. The man once picked up a hitchhiker who turned out to be Charles Manson!
Third, around a year, or so, after this song hit I was working for a hardware store, and made a delivery to Meat Loaf's house! Sadly, he wasn't home at the time.
2. Ace of Base – All That She Wants
It's kind of amazing how well Ace of Base's music is aging for those of us who love the '90s. Even when their lyrics aren't necessarily the sunniest, the actual music never fails to make you feel good.
5. Mariah Carey – Dreamlover
The first of three badass female vocalists with multiple songs on the chart, Mariah came in at #5 with "Dreamlover," and #21 with "Hero." The woman who is now most known for owning the Christmas season, also totally owned the '90s.
14. Toni Braxton – Another Sad Love Song
Not to be outdone by Mariah, Toni Braxton went back-to-back on this week's chart with "Another Sad Love Song" at #14, and "Breathe Again" at #15.
Whenever Toni Braxton and Babyface teamed up, as they did for those songs, it was really something special. Speaking of Babyface, he'll be making his own appearance as an artist a little further down the chart.
17. Janet Jackson – If
Janet actually had a song higher on this chart than "If," as "Again" was at #4, but I wrote about "Again" for a previous A Look At The Charts column, so I want to give "If" it's shine this time around.
"If" was … how can I put this delicately? "If" was a song, and video that was of vast interest, and importance to those of us who were 15 year old boys in 1993, especially those of us who were 15 year old boys, and going to an all-male high school. Janet definitely helped us out a lot in '93.
19. Aerosmith – Cryin'
I know there's plenty of debate about this, but personally, I'm a huge fan of '90s Aerosmith. Their blues influences really shined in this era, and while some only think of the trilogy of videos starring Alicia Silverstone, I maintain the songs are even better than the fantastic visuals.
33. Jodeci – Lately
Jodeci were one of the best R&B groups of the '90s. They also ruined an entire generation of singers who attempted to sing like them. I hate to break it to anyone who had illusions of being in their class, but unless you're actually K-Ci, or JoJo, you ain't hittin' those notes, so just enjoy the fact that they could.
Their cover of "Lately" rivals Stevie Wonder's original, and that's really saying something!
65. The Cranberries – Linger
No discussion of amazing voices of the '90s is complete without talking about Dolores O'Riordan. The Cranberries' frontwoman made soft songs sound beautiful, and powerful songs sound intense, and she did it all with a wonderful Irish lilt that made her stand out in the best of ways.
The Cranberries are a band whose music gets better with every repeat listen. If you haven't popped in one of their albums in a while, it's time to give one a spin.
66. Babyface – Never Keeping Secrets
I promised you'd see Babyface later in the chart, and here he is at #66 with yet another one of his classics.
When it comes to writing, singing, and producing R&B music, Babyface was – and still is – straight up special, and I wish his work was more embraced by today's R&B artists.
78. Wu-Tang Clan – Method Man
Method Man's self-titled solo track off Enter the Wu-Tang (36 Chambers) was the first indication that the individual members of Wu-Tang Clan could have star potential on their own.
While over half the members of Wu-Tang would go on to see huge solo success, Meth was the first up to bat, and for good reason – he isn't just a dope emcee, he has an instantly recognizable voice, and his charisma is off the charts.
81. Culture Beat – Mr. Vain
We've all seen the EDM movement explode into giant festivals filled with brightly colored outfits, and people living for the beat, but can we, just for a second, admire the awesomeness that was the '90s dance music scene? The beats were meant to make you move, and we had actual vocalists on many of the tracks!
While the current EDM scene is more self-contained, '90s dance songs like "Mr. Vain" could make just about any crowd get up and dance.
84. Spin Doctors – Jimmy Olsen's Blues
Spin Doctors were more than just "Two Princes," and "Little Miss Can't Be Wrong." If you missed out on their deeper cuts, you missed out on some great tunes, like "Jimmy Olsen's Blues." After hearing this one again, I think it's time to give Pocket Full of Kryptonite another spin. Who's with me?
That's all for this edition of Pop Shots, but come back next Monday for more shots on all things pop.