3 Reasons You Should See Bad Mary Live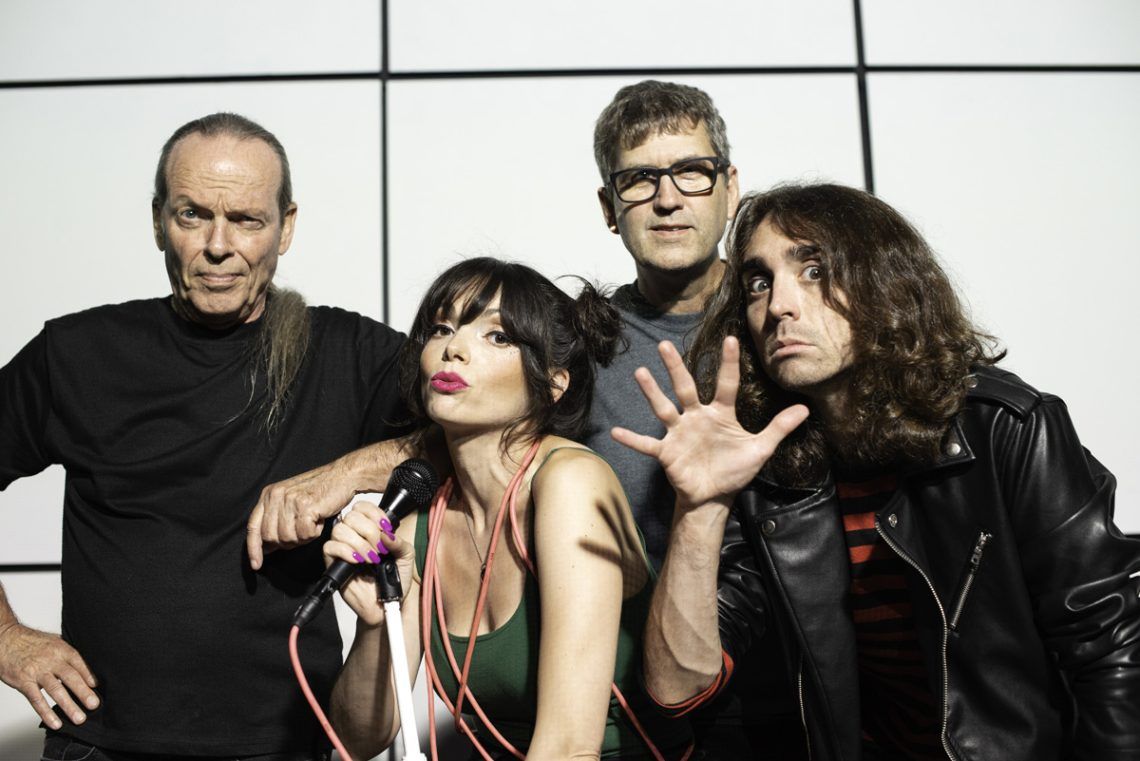 A select few bands are always a good time, and Bad Mary is one of those bands.
I initially discovered the Long Island-based punk rock foursome when I saw them open for The Dollyrots last year. They were such a blast I was immediately hooked, and couldn't wait to see them again. That opportunity came last week when I caught them at Bowery Electric, in a jam packed Map Room that was filled to the point of probably a fire hazard, but since when does punk rock play by rules?
The rule breakers of Bad Mary are a unique lineup of musicians that cross multiple generations, with Amanda Mac on vocals, her husband Mike on bass, her father Bill on drums, and one of Amanda and Mike's former professors from Hofstra University, David, on a pink Hello Kitty guitar.
They're a punk rock band for everyone, and they crush it every time they hit the stage.
Speaking of the stage, here are three reasons you should see Bad Mary live.
The band is pure energy
Imagine if Toni Basil fronted The Ramones, and you'll start to get an idea of the manic energy, and big time power of Bad Mary.
Everything moves at a blistering pace, and frontwoman Amanda Mac performs like she just personally caused a nationwide shortage of Monster energy drink.
I'm not sure if their mantra is "rock out till you pass out," but it certainly could be, and that makes for a heck of a show.
The band is also pure fun
There are a plethora of different types of punk rock, and while Bad Mary can be as loud, and fast as anyone, they're also a damned good time. How could they not be with songs like "The Floor is Lava," "Ninja," and "I Just Called to Say Fuck You"?
They also love to get the audience involved, and Amanda Mac will even get into the crowd to add a jolt of inspiration.
You will leave with at least one of their songs stuck in your head
To say Bad Mary knows how to write an infectious tune would be an understatement. Having now seen them multiple times, I find myself humming their songs, and even reciting their choruses quite often.
Their finale at Bowery Electric was "Ninja," and ever since I've had the lyric, "You best back off cause I'm a mother-fuckin' ninja" going through my head … and I've been reciting it … perhaps at awkward times … but is it really ever an awkward time IF YOU'RE A MOTHER-FUCKIN' NINJA???
For more Bad Mary, and to see when they'll be coming to your area, check out badmary.com.