Pop Shots – Here, There, Everywhere
Welcome to your weekly dose of pop world musings. Covering all things pop culture, this week Pop Shots is hitting you with thoughts on everything from Ice Spice spending some time, and a lot of money, at a jewelry store, to Ed Sheeran crashing a wedding, to Olivia Rodrigo gearing up to hit the road, and since this is Pop Shots you know everything is seasoned with a little bit of attitude.
* Ice Spice purchased an 80-carat diamond chain in honor of her new collaboration with Dunkin'. No, not a rapper named Dunkin', Dunkin' Donuts. She bought an 80-carat diamond chain in honor of Dunkin' Donuts. Someone please show her MC Hammer's Behind the Music ASAP!
* The VMAs happened last week, and the big news from the event was that NSYNC reunited onstage to present Taylor Swift with the award for best pop video. It's apropos that this would be the headline from the show since the height of NSYNC was the last time MTV played music videos.
* The Toronto International Film Festival premiere of the Lil Nas X documentary Lil Nas X: Long Live Montero was delayed after a bomb threat was called in. Are they sure it was a bomb threat, and not just an Uber Eats order arriving?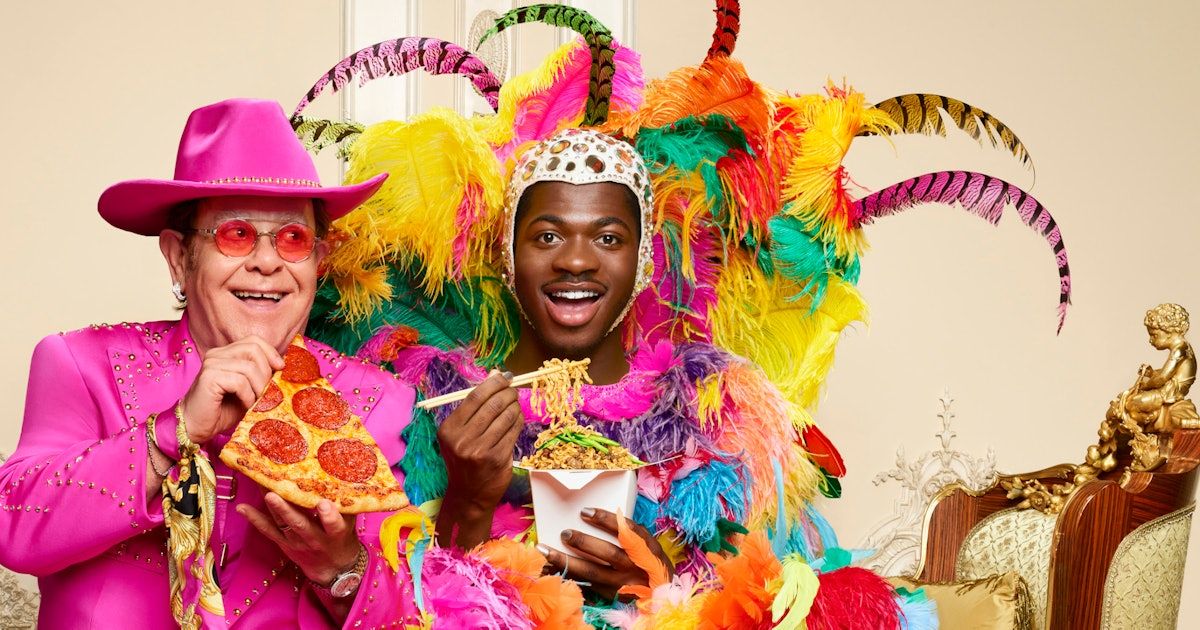 * Ed Sheeran crashed a Las Vegas wedding, and played a new song for a couple on the cusp of becoming married. Sheeran then took a photo with the couple, and even signed their marriage certificate as a witness. Oh sure, when Ed Sheeran crashes a wedding, and sings a song he's a hero, but when I stumble into a chapel and rap "Baby Got Back" I've "ruined the moment."
* Joe Jonas and Sophie Turner are getting a divorce. Apparently his purity ring isn't the only ring he has that's disposable.
* Aerosmith was forced to postpone a number of tour dates after Steven Tyler injured his vocal cords. I love Aerosmith, but if we're being real here, injured vocal cords, or healthy vocal cords … at this point would any of us be able to tell the difference?
* Grimes and Elon Musk confirmed they have three children together. This news only matters to degenerate gamblers who have over/under bets going on celebrity procreation.
* Olivia Rodrigo announced a 57-date Guts World Tour that will kick off on February 23rd in Palm Springs, CA. Support acts for the tour include The Breeders, PinkPantheress, Chappell Roan, and Remi Wolf. Wait, The Breeders have dates on this tour? For those of us of a certain age this just became a Breeders tour with Olivia Rodrigo supporting.
That's all for this edition of Pop Shots, but come back next Monday for more shots on all things pop.