3 Reasons You Should See Big Gorgeous Live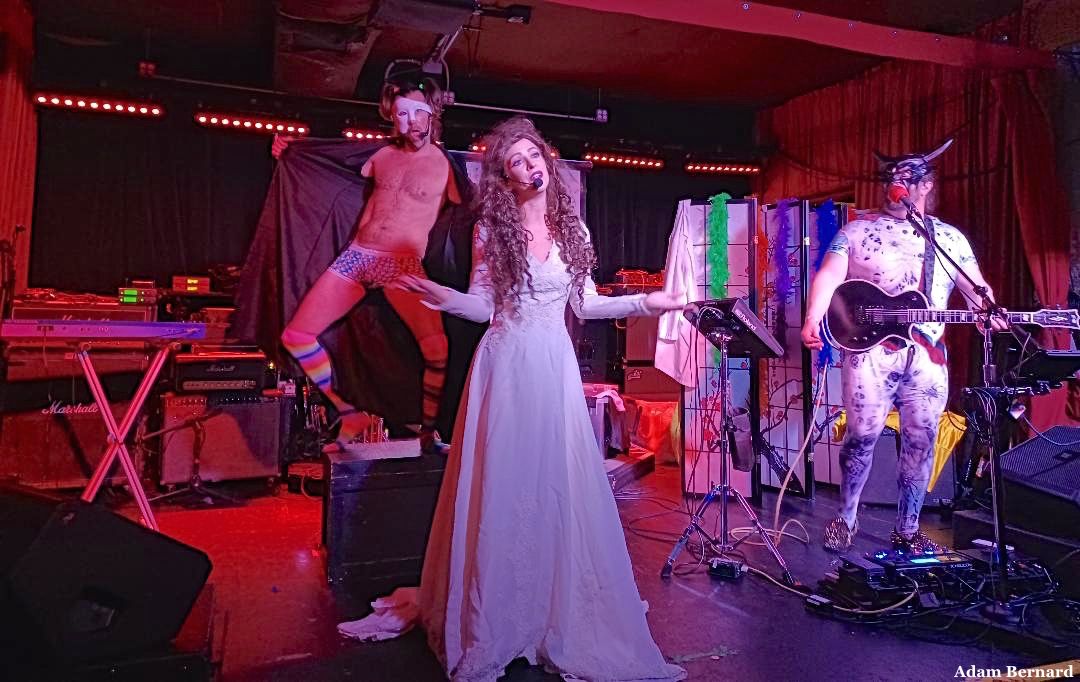 Imagine if GWAR and Tragedy had a baby, and that baby was a theater kid that did mountains of cocaine while listening to Weird Al, and Ween, and you'll begin to grasp the wonderful insanity that is Big Gorgeous.
The San Francisco-based trio consisting of Young Potatoe, Shirley Sugarfoot, and Big Gorgeous (photo: L to R), describe their music as dance / synth / theatrical metal / shit indie / perv pop.
After catching their live show last week when their Size Doesn't Matter mini-tour hit Arlene's Grocery in NYC, I describe them as a hell of a good time.
Here are three reasons why you should see Big Gorgeous live.
It's an experience unlike any other
Being a Big Gorgeous first-timer, midway through their set I turned to a friend, and said, "I have no idea what's going on, but I love it!"
This is the beauty of a Big Gorgeous show.
The trio are true performers in every sense of the word, and the controlled insanity is a sight to behold.
With a major theatrical aspect to their set, the trio seamlessly work in a litany of costume changes – I think it was basically one costume change per song for Shirley Sugarfoot, and Young Potatoe – and because they really know what they're doing, the costume changes never mess with the flow of the show. How do they pull this off (and in the case of the costumes – off, and on, and off, and on again)? They have spoken interludes that lead into what's going to happen next that are timed perfectly.
All of this works to create what is essentially a unique world for each song, giving audience members unforgettable moments that will undoubtedly be talked about for days, if not weeks after the show.
I don't want to spoil any surprises, but at one point Young Potatoe plays the drum pads with something that certainly isn't a drumstick!
They're an NC-17 good time
Speaking of that "not a drumstick," with songs like "Firecrotch," and a video screen airing some wild content (the fornicating cartoon bears come to mind), Big Gorgeous are a blast for those of us who aren't afraid to get a little dirty – or even a lot dirty – with our humor.
Obviously, prudes need not apply, but who wants to party with prudes anyway?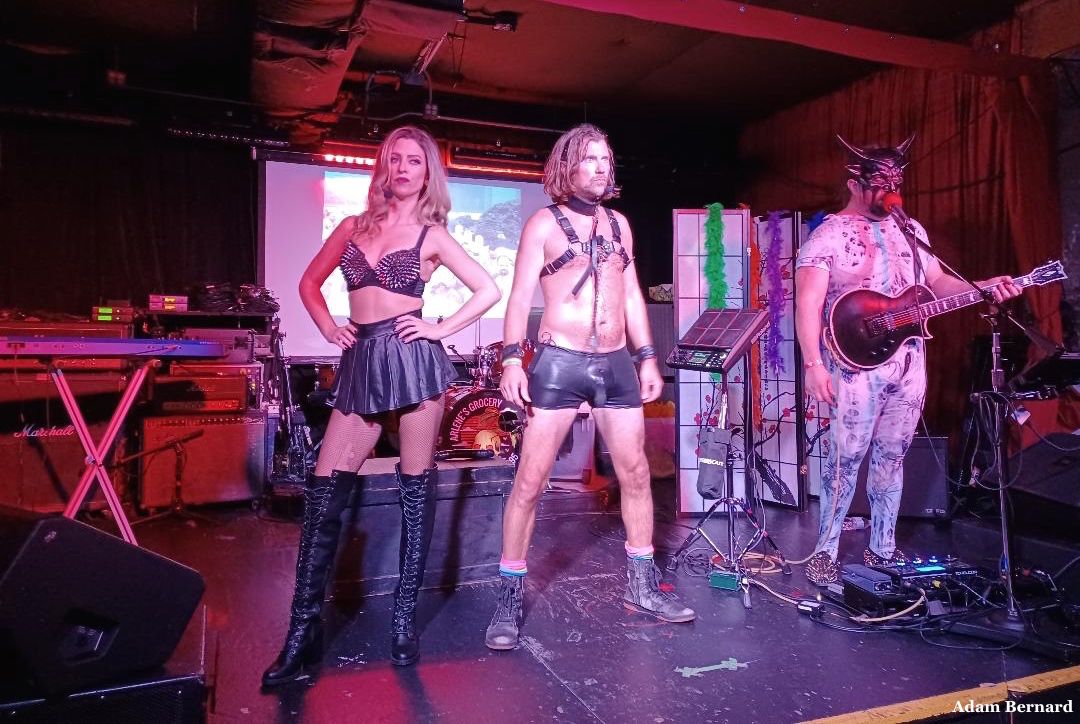 They're actually good musicians!
One of the secrets of bands that blend music and comedy is that they only work when the music is actually good. You can't be a fun band without first addressing the whole "band" aspect of things, because no matter how humorous a band may be, no one is going to want to listen to them if they make terrible music. Comedy can't replace the music, it has to work with the music.
If GWAR wasn't a good metal band they wouldn't have nearly 40 years of decapitations under their belt. If Tragedy weren't experts at their craft, the concept of disco metal would be nothing more than a weird mash-up novelty.
Big Gorgeous are funny, and they know what they're doing musically, which is why their live shows are so amazing.
In fact, I feel like I have to see them again, because there were times when I was laughing so hard I probably missed something else that was happening on stage, or on the video screen.
Hey, another Big Gorgeous show sounds good to me. Who's coming with?
For more Big Gorgeous, check out biggorgeousband.com.