NYC Scene Report – Overcoats, Sam Himself, & Pearla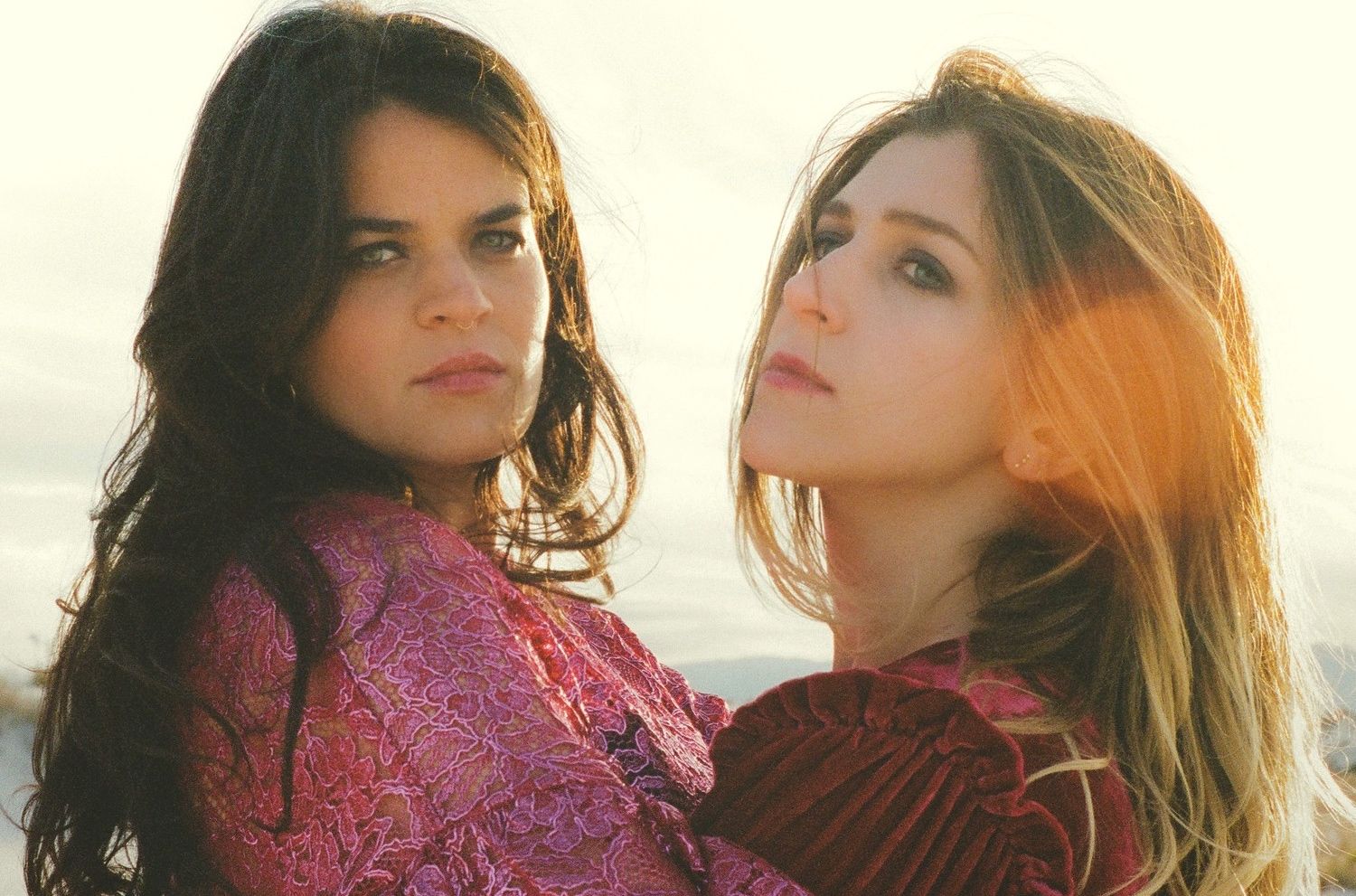 This week's NYC Scene Report features Overcoats getting ready to be a Winner, Sam Himself driving through the "Heartland," and Pearla contemplating the absurdity of life.
* Overcoats are the NYC-based indie pop duo comprised of JJ Mitchell and Hana Elion, and their new studio album, Winner will be crossing the finish line (i.e. be released) on April 7th. One of our first tastes of Winner is the excellent single "Never Let You Go."
Discussing "Never Let You Go" in a statement, the duo said, "The song, and video are about the messiness that comes with the end of a relationship. Surrounded by memories of a love you shared, you begin to doubt the decision to end things."
With killer harmonies, and Top 40 radio ready production, "Never Let You Go," has a pretty good chance of getting stuck in your head for all the right reasons. Click play, and check it out.
* Moving from "Never Let You Go" to Never Let Me Go, we have the sophomore album of Sam Himself. The recently released project includes the single "Heartland."
Sam Himself described "Heartland" in a statement, saying, "'Heartland' is a Fondue Western road movie, shot through the lens of someone who only has eyes for one other person, driving a stuffy Prius to the end of the world – or across three states, at least – just to be with them. If that sounds over the top, it is."
With Sam Himself being on tour internationally through the end of the month, it's poetic that the video for "Heartland" features a mix of live footage, fan videos, and self-made recordings of Sam and his band on tour.
If you were looking for a perfect indie rock song to add to your road trip playlist, you now have one in "Heartland."
* Pearla released her debut album, Oh Glistening Onion, The Nighttime Is Coming, last month, and it features the equally uniquely titled single "Unglow The" (yes, I have the words in the correct order).
"'Unglow The' is about mortality, and the absurdity of life on Earth," Pearla explained in a statement, "I wrote it after one of my old friends passed away and I was finding it so impossible to grasp. No matter how many times I experience death, it never feels 'real.' I feel a similar way when I experience anything really grand, or beautiful. Some things are just too big to process."
She continued, adding, "I think we're all walking through life in varying degrees of denial of death … anxiety about death. We find ways to comfort ourselves, and live in a meaningful way, but we don't know what we don't know! There's a lot of mystery to being alive. I want to stay open to that mystery. That's what this song is about for me."
Click play on "Unglow The," and embrace the mystery.
For more of the best of NYC's indie music scene, come back next Wednesday, and check out the archives for previous columns.