NYC Scene Report – Aria Lisslo, Stéfon Charlot, & The Women's National Hockey League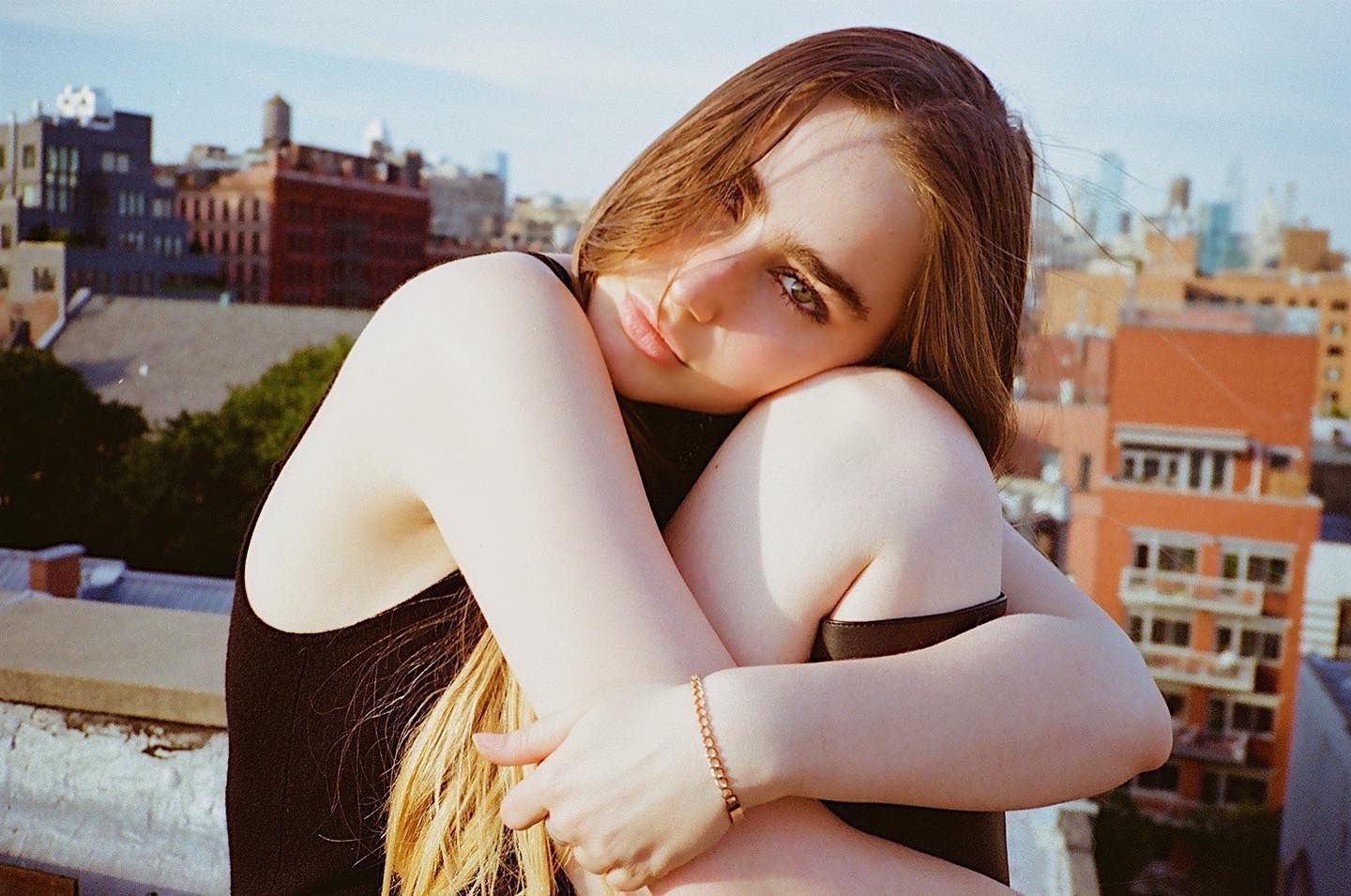 This week's NYC Scene Report features three artists I discovered while attending shows in the city – indie pop artist Aria Lisslo, indie soul artist Stéfon Charlot, and "post-mom rock" band The Women's National Hockey League.
* Indie pop artist Aria Lisslo may not have technically been old enough to get into the venue when she was on the bill for Ashley Strongarm's comeback show at Bowery Electric, but at age 20 she's used to having a black X on her hand reminding bartenders not to serve her.
What she is old enough to do, however, is wow a crowd.
Armed with just her guitar, and a laptop, Lisslo hit the stage for a true solo performance. One of the standouts from her set was the song "Bonnie," which features a groove that inspires you to move, and a chorus that has some serious earworm potential.
Speaking of potential, Lisslo is definitely a star in the making. I can only imagine how she'll completely own the stage with a full band, and how packed the venues will be once all of her friends can attend.
For now, click play on "Bonnie," and ride along with Aria Lisslo.
* Indie soul artist Stéfon Charlot is someone I discovered when Maggie Miles' most recent tour hit NYC – another show at Bowery Electric – and he was on the bill. Charlot's vibe was for the lovers in the audience – whether full time, or part time, as he noted one of his songs was about a romantic tryst at a nightclub.
At one point during his set he told the crowd that if they sensed a pattern, they were correct – many of his songs are about his exes. He then went on to give quite the memorable self-description, calling himself "a gay, Black, Taylor Swift with better fashion sense."
Charlot just released an EP titled The Lovers, which he says tells the story of how love, lust, and disappointment have altered him. One of the songs from the EP is "My Head." Give it a spin, and get into the head, and emotions of Stéfon Charlot.
* When you see a name like The Women's National Hockey League on a music venue's calendar you have to be at least a little curious, right? I know I was when I saw them scheduled to perform at Rockwood Music Hall Stage 1, and I made sure I was in attendance.
It turned out I wasn't the only one intrigued, as they packed the place with a raucous crowd.
The band, which is fronted by Kristen Nodell, was formed when she was attending Penn State University. The school magazine, KLIO wrote a story about her, and in it she mentioned she wanted to start a band. It didn't take long after that for her dream to come to fruition.
The now NYC-based bunch describes their sound as "post-mom rock," which, based on their set, is a mixture of indie pop, and indie rock, with occasional KT Tunstall vibes.
Check out their single "Start Over, Again," and get your start on discovering The Women's National Hockey League. Personally, I can't wait to hear more from them. (FYI, you may have to crank up the volume on the video, as it's a little low)
For more of the best of NYC's indie music scene, come back next Wednesday, and check out the archives for previous columns.