8 Things You Should Know About Craig Greenberg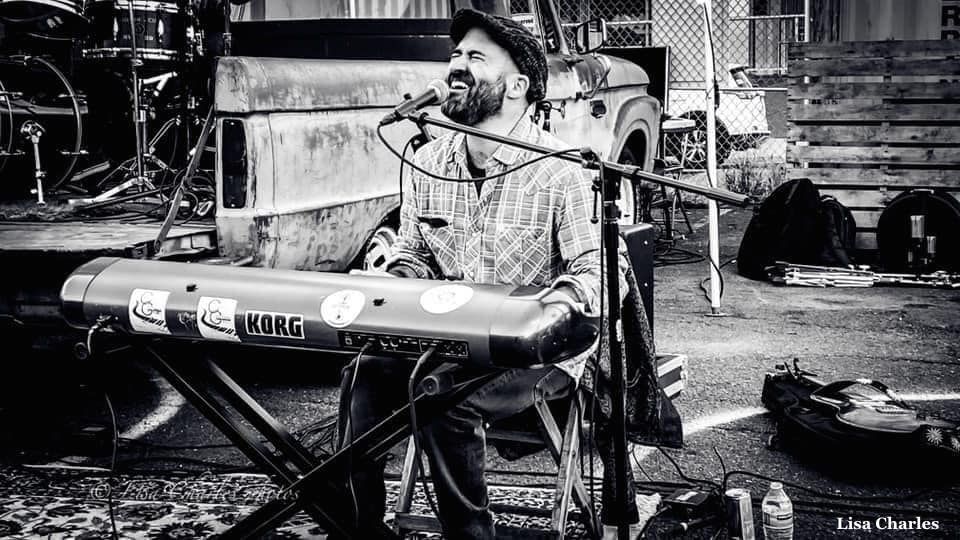 Singer-songwriters from NYC tend to have unique qualities about them that stem directly from living in the city.
NYC-based singer-songwriter Craig Greenberg explains, "It's a very dynamic place, an extreme place … I like to think that I have some dynamics in my music, and that, I feel like, comes from this place a little bit."
Additionally, Greenberg notes there are a myriad of diverse styles of music prevalent throughout the city, and bits and pieces of these genres will find their way into a songwriter's work. He points to two of his musical heroes – Paul Simon, and Billy Joel – as prime examples of this.
Greenberg was born in Queens, raised on Long Island, and currently lives in Brooklyn. He recently celebrated his 20th year making music by releasing a five-song EP titled Between the Sea and the Sky, and having an EP release show at Rockwood Music Hall.
His path in music, however, hasn't been a direct one. It's included multiple stints not just outside the city, but outside the country, as he looked to hone his craft.
Here are eight things you should know about Craig Greenberg.
His latest project, Between the Sea and the Sky, comes from a unique perspective
"The theme in a couple of the songs is about being on the precipice … I wouldn't say I'm all the way in, but kind of like putting my toe in the pool of middle age," he says, adding, "It feels like I'm in a different period, a different stage of life, and it's made me a little more reflective, but also more appreciative."
He notes that when it comes to the imagery of the title track, "I'm not trying to be too esoteric with it. The sea is this realm, and the sky is the next life."
We almost never heard his voice
"I was in New York after college, and I wasn't really doing music," he explains, "I was avoiding it, actually. I didn't think I was up for the lifestyle of it. I'm the first artistic person in my family. I grew up in a family that was traditional in the sense that the path was doctor, lawyer … there's a lot of that in my family, (the) Jewish New York thing.
He briefly considered being in bands, but says, "I didn't have much trust that I would be in a situation where these people would be reliable."
Greenberg made attempts to harness his creativity in other ways, including comedy writing, and TV and film production, but music kept calling to him. The stage, however, was not. "Somewhere in my brain," he says, "this practical side, was like if I can ever make a living in music, the writing is probably a better place to be."
So long before there was Craig Greenberg – singer-songwriter, there was Craig Greenberg – songwriter, with his vocals taking a backseat.
Instead of coming to NYC to "make it," he left NYC to "make it"
The story of a musician coming to NYC to "make it" is a tale almost as old as the city itself. Greenberg took a decidedly different route.
He finished a few demos while working corporate jobs that he found unbearably unfulfilling, noting, "Not only was I unhappy, I also had some health issues … and I knew it was stress related."
His solution was to fully dive into music. "When I made that decision, I felt like people move to New York from other places to make it in New York, I was like – I have to get out. I know what the level is here, growing up in this area, knowing it's some of the best in the world, and I just felt too intimidated by that idea, so I felt I needed to leave, I needed to spend some time elsewhere."
Having studied abroad during college, living in a foreign country wasn't anything new for Greenberg, and he chose Chile as his destination. A childhood friend of his was living there, teaching, and could get him a job as a tutor to pay the bills. Before Greenberg could move forward with his plan, however, there were a few people he needed to convince – his family.
"This was how I sold it to my family – I'm gonna leave New York. I want to go and have a sabbatical. I want to write music, but I also want to learn another language, and culture, because if I don't pursue music I'm gonna go back to grad school for psychology, and this would be an experience that would be good for that. I could see myself writing college essays based on that experience."
His pitch worked, and he arranged to spend six months in Chile.
His body then gave him a sign that he was making the right decision. "I got on the plane, and this health thing, which was basically a pre-ulcer, it literally disappeared, from day one. I was just wound up."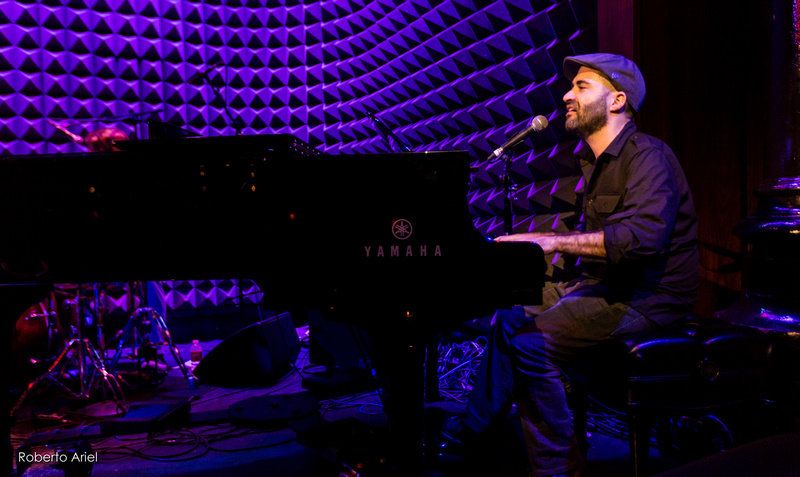 He received a warm reception during his time in Chile
Greenberg's six month plan became a more extended stay thanks to having an open-ended return ticket, and becoming heavily involved in Chile's music scene.
"I had met these two guys that played in a bar, a guitar player and a singer. I befriended them. I used to carry egg shakers on me sometimes, these little percussion things … I started jamming with these guys, and then they invited me back, and that graduated to me having a pair of bongos, and then I was singing harmony, but I wasn't getting paid. I was getting free food and drink. They were actually working there, I was just kind of sitting in."
"They had another friend who had opened up a little bar/venue, and was looking for a house musician, so I went in and I auditioned. Really up until that I point I thought I was going to be a songwriter. I wasn't really thinking of myself as a singer. I knew I could sing a little bit, and sing harmony. I had about 8 or 9 cover songs, and maybe one original that I could play and sing, but they gave me the gig."
His first week at the venue he played Wednesday, Friday, and Saturday. "I wake up on Sunday," he remembers, "and something just had fundamentally clicked on … I had just felt this peaceful feeling like wow, this is where I'm supposed to be. That changed my whole trajectory."
After his initial six months in Chile, Greenberg estimates he had "about a hundred song repertoire."
Another venue was interested in having him as their house musician, and he managed to play both gigs, hitting the stage six nights a week. "That's really where I got my foundation," he says, "It was an invaluable experience."
The second time wasn't the charm in NYC
After over a year in Chile, Greenberg, knowing his family was wondering if they were ever going to see him again, returned to NYC. During that return he reached out to an old friend who now worked in the music industry.
"I called him, 'Hey I'm just back, I want to play you my stuff.' I went into his office, which was already intimidating, and I played him this demo I had made in Chile."
The reaction wasn't what Greenberg was hoping for.
"It didn't blow him away. He's like, 'Here's this kid who's 17, and did this in his basement.' I realized my original stuff was not up to snuff."
With New York still not being the right place for him to further his career, he packed up his things, and got another stamp on his passport. This time around he was headed to Spain.
A student he'd taught while in Chile had recently returned from from living in Spain, and told him not only is it great for artists, but her ex-boyfriend was still living there, and had a free room Greenberg could live in.
Greenberg didn't hesitate to jump on the offer.
He made major strides while in Spain
"The first week I see a flyer for an open mic," he remembers, "I go sign up, I play my originals, and I just meet this whole crew of people from the UK, Australia, other parts of Europe, other musicians, theatre people. I just found my people. It was very nurturing, and encouraging."
The open mic became a huge point of inspiration, as he says, "At one point I was trying to finish a song a week for this open mic."
Additionally, he and a friend were busking throughout the area.
"I wound up staying there just under a year, and I had a full set of music before I left."
The third time was the charm in NYC
After moving away from NYC twice to work on his music, when he returned from Spain everything was finally correctly aligned for Greenberg in the city he was born and raised in.
"I came back to New York, went to an open mic on Avenue C, The C-Note, I believe it was, and got offered my first gig in New York."
Greenberg's been in NYC ever since, although he admits, "It kicked my ass the first few years. It was a rough reentry, let's just say that, but it's what I needed, because I needed that push, I needed other people that were really working on their stuff."
One type of song has eluded him all these years
"I still hope to write a great love song," Greenberg says, "it just tends to not be what comes out."
What does come out? "I like to talk about people, and situations, but I also like to try to touch on universal themes, things people can relate to." When it comes to those songs, he says, "I like to think that they will hold up, and can be played at any time, and will resonate with people."
For more Craig Greenberg, check out craiggreenbergmusic.com.