Pop Shots – 8 Songs About the Best Place to Be on Thanksgiving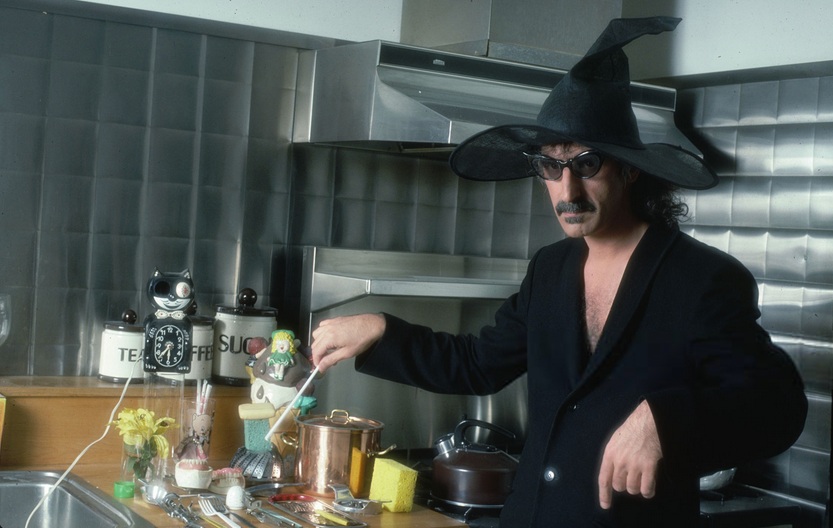 Welcome to your weekly dose of pop world musings. Covering all things pop culture, with Thanksgiving come up on Thursday I've put together a special holiday themed column, and you know that that means – a playlist that only ever so slightly has something to do with said holiday!
For Thanksgiving I thought about the one place everything revolves around, and where everyone wants to be – the kitchen. So this playlist features eight songs involving the kitchen, and it's a mix that ranges from classics, to covers, to … well … Frank Zappa (he defies description).
Of course, since this is Pop Shots you know everything is seasoned with a little bit of attitude.
Larkin Poe – Come On in My Kitchen
I think most of you know one of my golden rules – whenever I can feature a Larkin Poe song, I'm going to feature a Larkin Poe song! Their cover of this nearly century old Robert Johnson classic is jaw droppingly awesome, and I will head into any kitchen featuring such a delicious tune.
The Doors – Soul Kitchen
As soon as you hear Ray Manzarek's keyboard at the beginning of "Soul Kitchen" you know you're listening to a Doors song. Jim Morrison wrote "Soul Kitchen" as a tribute to soul food restaurant Olivia's in Venice Beach, CA, where he often stayed so late the staff had to kick him out. It's wild to think there are people with stories that start, "The Doors? Yeah, I used to have to kick Jim Morrison out of the place where I was waiting tables back in the day."
Frank Zappa – The Dangerous Kitchen
This Frank Zappa tune is a warning about all the things that could hurt you in a kitchen, specifically a dirty kitchen, especially after dark. Consider it a weird PSA about keeping your kitchen clean, and/or thinking twice about grabbing leftovers as a midnight snack.
Martika – Martika's Kitchen
I have no idea why I hadn't heard this absolute jam from Martika until putting this playlist together, but daaaaaaamn!
My first thought when listening to "Martika's Kitchen" was – this sounds like the kind of song Prince would make. I then checked the liner notes, and lo and behold, Prince wrote, and produced "Martika's Kitchen," and this is '90s Prince, which was my favorite era of Prince!
All I have left to say is – what's cookin' Martika! (and yes, after writing this column I picked up Martika's Kitchen on CD)

UB40 – Rat In Mi Kitchen
"Rat In Mi Kitchen" is a song that was inspired by UB40 lead singer, Ali Campbell, finding a rat in the kitchen of his new home. It was written by UB40's Astro – who takes the lead on this one – after he asked Campbell about song ideas, and Campbell said, "Oh God, I don't care about the album for a minute, I've got a rat in the kitchen!" The rest is music history.
Jona Lewie – You'll Always Find Me in the Kitchen at Parties
English artist Jona Lewie's song about being the awkward guy who's always in the kitchen at parties, is a really fun '80s tune that was never released in America. The song was so big in the UK, New Zealand, and Australia, however, that IKEA UK used a cover of it, performed by Man Like Me, for a commercial.
Dropkick Murphys – Captain Kelly's Kitchen
"Captain Kelly's Kitchen" is important story from Dropkick Murphys about the dangers of "courtin' in the kitchen," especially if the invite is from a maiden who won't hesitate to lie, and throw you under the bus in court!
Johnny Mercer – Someone's in the Kitchen With Dinah
Talk about a song that has stood the test of time, the origin story of "Someone's in the Kitchen With Dinah" is that it was written in London in the 1830s, or '40s, with the music credited to J.H. Cave. Of course, you probably know it because it's been in every grandfather's repertoire for the past century. I think it's a right of passage, before you can be a grandfather you have to be able to sing this song.
That's all for this edition of Pop Shots, but come back next Monday for more shots on all things pop.