NYC Scene Report – Late Sea, San Roman, & The Vacant Lots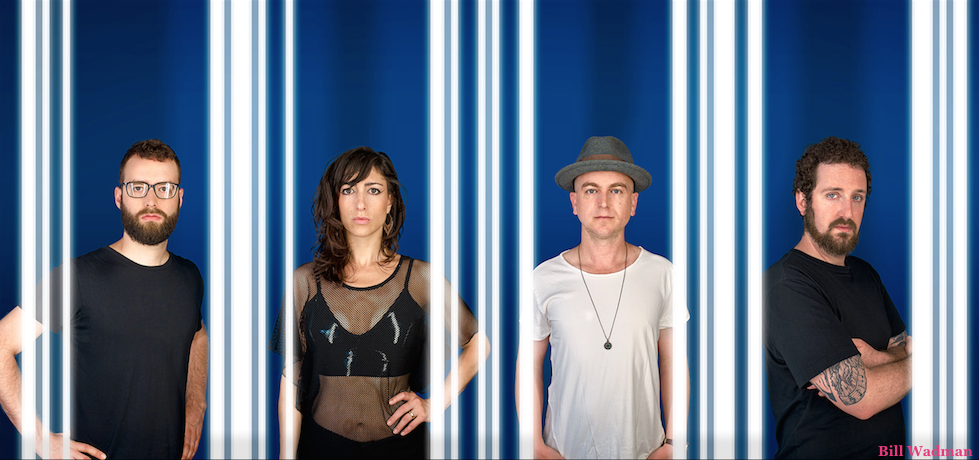 This week's NYC Scene Report features a stunningly gorgeous anti-war song, and video, from Late Sea, SAN ROMAN visiting her childhood bedroom for "Rain Cloud," and The Vacant Lots sending us home with a "Consolation Prize."
* Late Sea, which is the alt-rock project of Brooklyn-based composer and multi-instrumentalist Izzy Gliksberg, has released an incredible anti-war song titled "Cover Up."
The horrors of war are a topic that hit especially close to home for Gliksberg, who explains, "Growing up in Israel, I have seen, firsthand, that war is the definition of insanity. We keep expecting a different result, and nothing changes. It keeps happening, cyclically, and seasonally this cold winter of humanity keeps coming back. War is not a solution. It won't solve your problems. In a bird's eye view, everyone will lose, and nobody will win until we decide war itself is over."
Click play on the stunning video for "Cover Up." Gliksberg's vocals are gorgeous, and the story told in the video is incredibly poignant. You won't forget this one anytime soon.
* Alexa San Roman being back in the scene is really a wonderful thing, and one of the latest songs from her SAN ROMAN project is "Rain Cloud," which draws influence from, of all things, her childhood bedroom.
Explaining the song, and video, in a statement, SAN ROMAN said, "When I was a kid I had asked my mom for a painting of a sky and clouds on my ceiling in my bedroom, so one day when I was at school she had someone come to paint it. I had always envisioned a cartoony bright blue and white sky but she decided to go with a more renaissance classical painter. Needless to say the joke became that it always looked like it was just about to rain in my room. After going through a very difficult time in my adulthood I found myself back in my childhood bedroom writing this song, so I figured why not shoot the entire video in the room."
"Rain Cloud" is off SAN ROMAN's upcoming album, Messy, which is due out November 18th, and you can check out the video right here.
* The Vacant Lots released their fourth album, titled Closure, earlier this fall via Fuzz Club Records, and after finishing up a U.S tour they've made their way overseas, where they'll be playing shows through December 8th. If you missed them when they hit your town, allow their latest single to be a nice "Consolation Prize."
"Consolation Prize" is obviously far better than any game show's consolation prize (congrats on getting a home version of the game to remind you of your tremendously embarrassing effort on national TV!), as it sees the Brooklyn-based post-punk/synth rock duo at their best.
Dealing with the emotions that come at the end of a relationship, "Consolation Prize" has a bit of a darkness to it. You can almost feel the exasperated nature that comes during such a time with the lyrics, "Reaching for the stars / life is my consolation prize."
Thankfully, life with the music of The Vacant Lots is pretty damned good.
For more of the best of NYC's indie music scene, come back next Wednesday, and check out the archives for previous columns.