NYC Scene Report – Craig Greenberg, Happie, & STRAINJER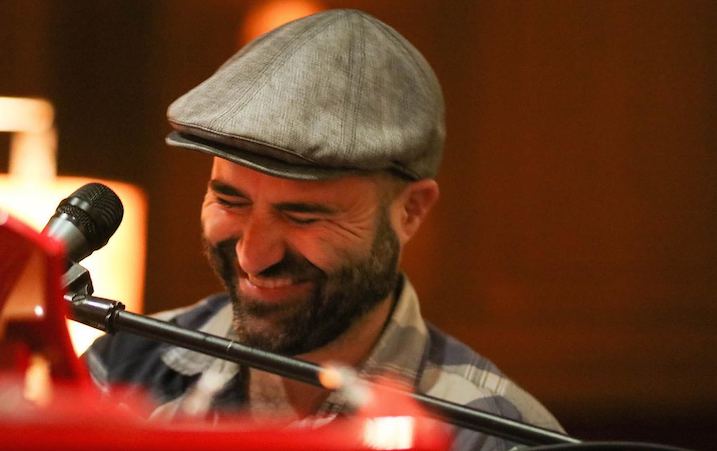 This week's NYC Scene Report features Craig Greenberg searching for his "Quarantine Queen," HAPPIE getting through "Heartbreak Season," and the debut of electro-rock duo STRAINJER.
* Although we've already transitioned into fall, Brooklyn-based singer-songwriter Craig Greenberg has one last summer song for us to enjoy, as he's ready to tell everyone about his search for a "Quarantine Queen."
"Quarantine Queen" was written at the beginning of the pandemic, when everyone was stuck at home. Greenberg had also been single for a while, and he explains dating during this time left a lot to be desired. "I went on a couple of virtual dates, as well as a couple of dates IRL – i.e., masked, and outside at a park, which was a pretty weird, and unsatisfying experience. It was a lonely time for me, and I think to keep myself from losing it I wrote a song about my dream companion to spend lockdown with."
The video for "Quarantine Queen" was shot in two locations – Brighton Beach, and Coney Island – although the original idea was to have it done completely indoors, to have to be as "Quarantine" as possible. Greenberg says changing it into "a bit of a romp by the beach," turned out to hit all the right notes. "Brighton Beach, and Coney Island have so much character, and I knew they'd be a perfect backdrop for us. I really like that is has kind of a '90s feel, I think it suits the song well!"
Click play on "Quarantine Queen," and go for one last summer romp, courtesy of Craig Greenberg.
* Staying with the themes of love, and relationships, indie pop artist HAPPIE is getting ready to release Heartbreak Season on November 18th.
Written in the middle of one of NYC's typical bone chilling winters (we invented the term "brick" for a reason), HAPPIE describes the EP, which was co-written by iRO Music, aka Ori Rakib, saying, "These are the most vulnerable songs I've ever released, and I definitely shed tears writing them. Heartbreak Season is about what we have to go through to find real love. It doesn't have to represent sadness, but rather bravery, empowerment, growth, truth, excitement, and knowing that anything is possible – that the love I'm seeking is seeking me."
If what you're seeking is a smokey, spooky indie pop gem, click play on the title track of "Heartbreak Season," and catch HAPPIE's vibe.
* As kids we were told to never talk to strangers, but when it comes to NYC electro-rock duo STRAINJER, you're going to want to hear as much from them as possible.
The new project from Golden Pony's Timothy Layn, STRAINJER are making their debut with the single "Cherry's Bent," a very fun song with an equally fun video.
Layn discussed the creative clip, and the weirdly poetic moment that happened after filming, saying, "A number of the scenes in the video are about me being in this video game, Grand Theft Auto, where the player steals cars, and motorcycles. Ironically, the scooter which I am driving in the video was actually stolen right after the video shoot! I was so exhausted from the shoot I forgot to lock it up. I was super pissed at the time, but can laugh about it now as insurance paid more money than I bought it for, and I have a new scooter … which I lock every night!!!!"
Click play on "Cherry's Bent," and get ready for a good time with STRANJER … just don't steal their scooter!
For more of the best of NYC's indie music scene, come back next Wednesday, and check out the archives for previous columns.