Pop Shots – 7 Songs Other Than "Thriller" For Your Halloween Playlist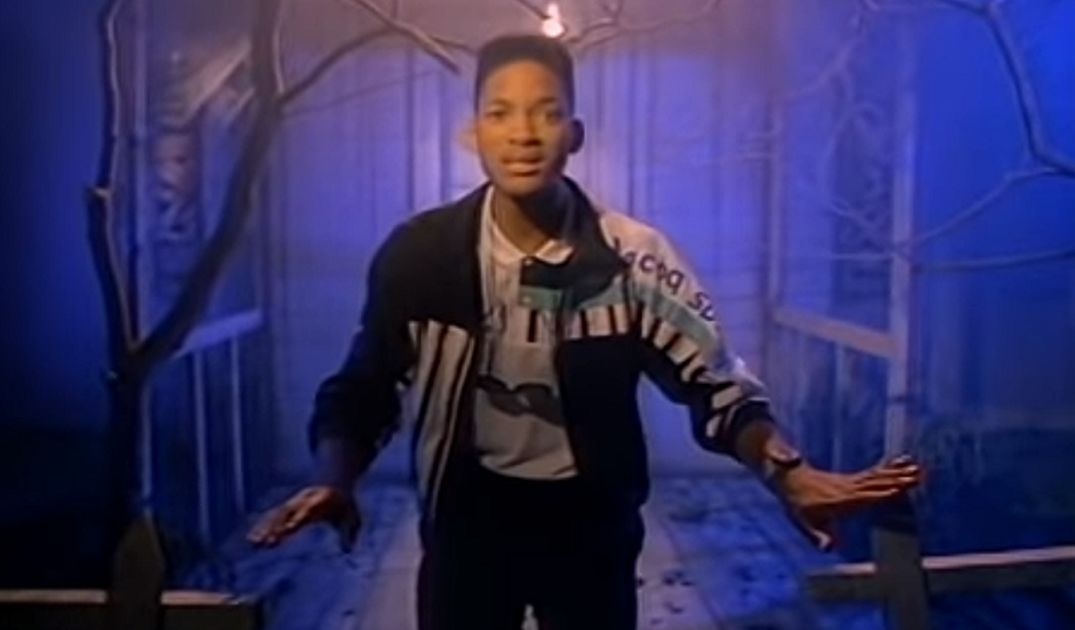 Welcome to your weekly dose of pop world musings. Covering all things pop culture, since today is Halloween I have a treat for you, as I'll be celebrating songs that are perfect for the holiday of witches, ghosts, and ghouls.
Michael Jackson's "Thriller" has become THE song of Halloween, and for good reason – it's a spooky tune featuring a killer appearance by Vincent Price, and the epic music video has a special breed of zombies that can break it down in impressively choreographed dance routines. That said … there are other songs that should rank right up there with "Thriller," and be on everyone's Halloween playlist.
I have seven of those terrifying tunes for your consideration.
Of course, since this is Pop Shots you know everything is seasoned with a little bit of attitude.
Alice Cooper – Welcome to My Nightmare
Honestly, you can't even begin to put together a Halloween playlist without Alice Cooper, and there's no better song for the day – and night – than "Welcome to My Nightmare."
Alice Cooper has made a career of turning every day into Halloween, so much so that if he were to ever dress up for the holiday I'm pretty sure he'd have to wear a suit and tie to truly scare us.
Ludo – Lake Pontchartrain
I have no idea if Lake Pontchartrain is actually a haunted body of water filled with terror the likes of which we can't conceive, but based on this song by Ludo I probably wouldn't pull over and take a dip in it.
One part rock song, one part campfire tale, if you aren't already a fan of the St. Louis rockers you will be after you hear them tell the tale of "Lake Pontchartrain."
Blue Oyster Cult – (Don't Fear) The Reaper
While I'm sure there's a Blue Oyster Cult song for every occasion, for Halloween this is especially true, as "(Don't Fear) The Reaper" is a perfect fit for the holiday. I think the reason why is fairly self-explanatory.
Oh, and for those who have a fever, "(Don't Fear) The Reaper" has your cure, as there's plenty of cowbell!
Vanilla Fudge – Season of the Witch
Originally released by Donovan in 1967, "Season of the Witch" has been covered by countless artists, but for my money Vanilla Fudge's version, which clocks in at just under nine minutes, is a perfect psychedelic haunted house for the ears.
A musical roller coaster with a slow build, and moments of calm that precede each explosive high, this is a spooky, wild ride that oozes creepy vibes.
DJ Jazzy Jeff & The Fresh Prince – Nightmare on My Street
The Fresh Prince has always been fantastic at crafting storytelling songs, and "Nightmare on My Street" is one of his best.
There was actually a lawsuit over this song, and the music video was supposed to be destroyed. Thankfully, at least one copy was spared, and finally found, and put on the internet in 2018.
Talking Heads – Psycho Killer
How can you not have a song titled "Psycho Killer" in your Halloween playlist?
This Talking Heads classic is perfect for the holiday, plus you'll be singing the chorus all night long. Fun fact – I've heard the more inebriated you get, the better you sing the chorus … or at least the louder you sing the chorus.
Weird Al Yankovic – Nature Trail to Hell
This Weird Al original has a special place in my heart, because "Weird Al" Yankovic in 3-D spent a considerable amount of time in the tape deck during a road trip with my parents when I was a kid, and once at our destination my father and I would end up going on what we considered a literal nature trail to hell.
Not only is this song great for Halloween, Weird Al had some fun at the expense of the "satanic panic" folks by putting a hidden message in "Nature Trail to Hell" when the song is played in reverse.
That's all for this edition of Pop Shots, but come back next Monday for more shots on all things pop.