Pop Shots – What Gives?
Welcome to your weekly dose of pop world musings. Covering all things pop culture, this week Pop Shots is hitting you with thoughts on everything from Cardi B giving back, to Tommy Lee giving us more than we want, to NBC not giving Ozzy Osbourne any airtime, and since this is Pop Shots you know everything is seasoned with a little bit of attitude.
* Cardi B announced she'll be donating $100,000 to her old elementary school, and even stopped by to say hi to everyone. All I have to say is career day there is gonna be lit!
* Usher celebrated the 25th anniversary of his 1997 album My Way by releasing a deluxe edition, and a mini-documentary. I hope he also plans a return appearance on Sesame Street where he'll teach everyone how to spell his full name. (You totally sang the line, didn't you?)
* In a since-deleted Instagram story Demi Lovato wrote that her current tour in support of Holy Fvck will be her last. Does this mean she'll be warring against sugar free cookies full time???
* Tommy Lee closed out Mötley Crüe's tour by pulling down his pants to show the words "ONLY FANS" written on his butt. Tommy Lee having an OnlyFans is a reminder that he still doesn't realize that to most of us he was just an extra in his sex tape.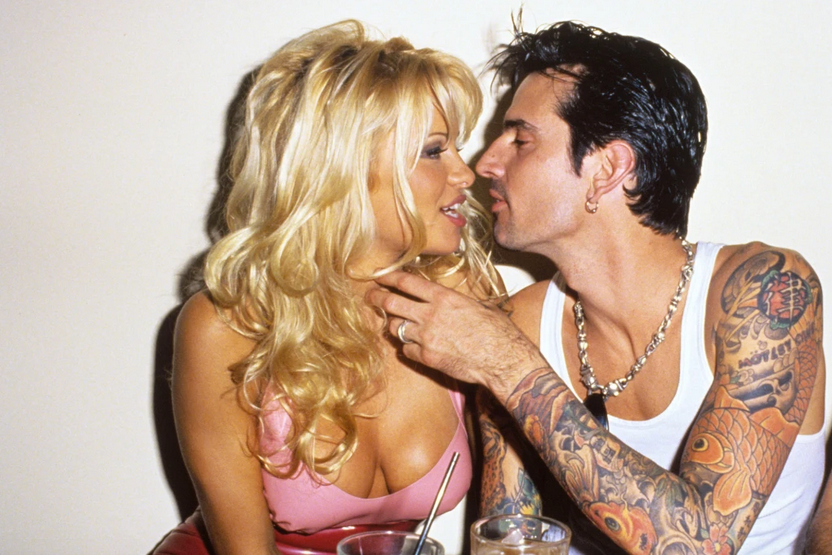 * Ozzy Osbourne's halftime show during the first NFL game of the season was seen by … well, it was seen by the people in attendance, because NBC chose to air all of 10 seconds of it. Ozzy, however, would later upload the full seven minute set to YouTube. Imagine being a network that clings to literal amateur hours like The Voice and America's Got Talent, and choosing not to air a musical legend. I hope someone walked into work the next day to find a headless bat in their office!
* According to recently unsealed documents, the FBI spent time tracking Aretha Franklin, and the reason was her civil right activism. So lemme get this straight … the government spent considerable amounts of money to track someone who had a very public tour itinerary? Sounds about right.
* ESPN enlisted Marshmello to remix the Monday Night Football theme song. They know Hank Williams Jr. is still alive, right?
* After spending its 86th nonconsecutive week in the Billboard 200 Top 10, Morgan Wallen's Dangerous: The Double Album has broken the record for the most weeks in the Top 10 for an album by a singular artist (i.e. not a soundtrack to a show, or a film). I really hope this doesn't start a trend of country artists attempting to racial slur their way to success.
* Elton John fans who couldn't make it to his farewell tour will have a chance to see his final U.S show from the comfort of their own home, as Disney+ will air Elton John Live: Farewell From Dodger Stadium on November 20th. November 20th is a Sunday, so the concert will compete, at least in part, with an NFL game. Disney may not want to check the numbers after this one.
* During an appearance on The Drew Barrymore Show, Katy Perry revealed that after the conclusion of her Las Vegas residency she plans on recording another album, and embarking on a world tour. Wait, does this mean she's getting tired of … waking up in Vegas?
That's all for this edition of Pop Shots, but come back next Monday for more shots on all things pop.