Pop Shots – A Look At The Charts … From 15 Years Ago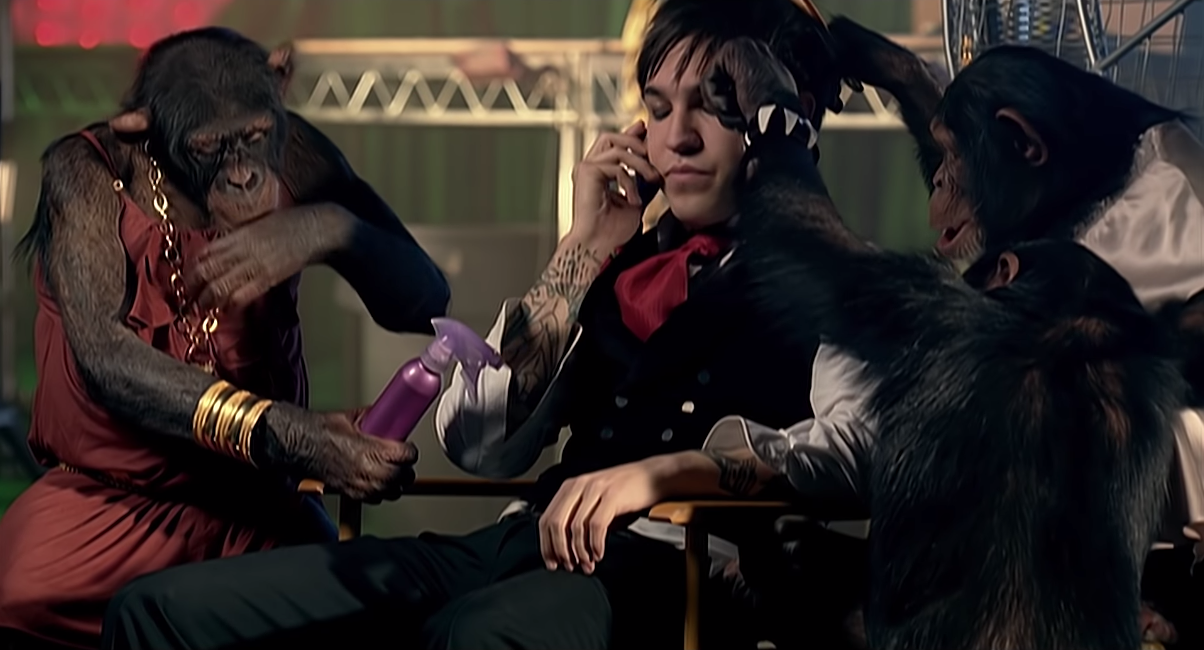 Welcome to your weekly dose of pop world musings. Covering all things pop culture, this week I'm hopping into my time machine again, this time setting the coordinates for 15 years ago this week.
Touching down in 2007, the first thing I think is – 2007 was 15 years ago?!?! What the f*ck?!?!
After recovering from that somewhat cruel reality, I look around and realize I was almost seven years into my career at this point, and I was booking a bevy of interviews, and spending a lot of very late nights in the city covering shows.
One artist I almost interviewed was Rihanna – it was cancelled when the label ultimately decided that, despite being the ones who requested the feature, they didn't like the publication – and she was at #1 on the Billboard Hot 100 this week back in '07 with "Umbrella." She was also at #39 with "Shut Up and Drive."
While we were certainly in the midst of the Rihanna era, the radio still had quite the mix of pop, hip-hop, and rock, as well as some young artists just getting their start that have made a considerable impact since.
So let's get into the exploration in chart history! Of course, since this is Pop Shots, you know everything is seasoned with a little bit of attitude.
8. Avril Lavigne – Girlfriend
Not quite on the level of Toni Basil's "Mickey," Avril Lavigne's "Girlfriend" is still an incredible cheerleader-esque earworm reminiscent of the '80s classic. Avril's been giving us infectious tunes for two decades now, and this is one we all turn up when it comes on the radio … even if some folks won't admit it. Hey, we see you at the stoplight singing along!
13. Hurricane Chris – A Bay Bay
In 2007 we were knee deep in one-off party oriented hip-hop songs from artists who were here today, gone tomorrow. On this chart alone Shop Boyz were at #2 with "Party Like a Rockstar," Huey's "Pop, Lock & Drop It" came in at #17, and Lil Mama's "Lip Gloss" was at #21. Hurricane Chris may have given us the longest lasting of these songs, however, with "A Bay Bay," which came in at #13 this week back in '07. Unfortunately, in 2020 Chris was indicted on a murder charge, so a comeback might not be on the horizon.
15. Fall Out Boy – Thnks Fr Th Mmrs
I can't imagine someone not liking Fall Out Boy, but apparently there are people out there who aren't fans of the band. I'm guessing those folks don't have very much fun in life. Every Fall Out Boy song is a song worth listening to at a loud volume. They're perfect workout music, party music, and music to drive really fast to with the windows down. I'm happy to "Thnk" them for all the good "Mmrs" for which they've provided the soundtrack.
16. Carrie Underwood – Before He Cheats
This is the song that let everyone know not to cheat on Carrie Underwood, because she will F*CK UP your ride! Carrie was one of the artists who helped bring country music to Top 40 radio by infusing her songs with just enough pop to make them crossover. Quite a few artists owe her a debt of gratitude … and some of their royalties!
23. P!nk – U + Ur Hand
Before P!nk started making music exclusively for dental office waiting rooms, she was releasing pop songs that kicked some serious ass. "U + Ur Hand" is a personal favorite, with it's ridiculously catchy, and quotable chorus. Here's hoping we get this version of P!nk again at some point in the near future!
31. Timbaland w/ Nelly Furtado, & Justin Timberlake – Give It To Me
This song was such a jam, and it still sounds so fresh that I bet it could be released today and be the song of the summer. Even after all these years, who among us wouldn't love to hear this trio create an album together? Seriously – Tim, Nelly, JT, there's a market for this! To quote your own song, give it to me!
42. Taylor Swift – Teardrops On My Guitar
Do you think this Taylor Swift kid is gonna make it? She writes a pretty good, weepy country pop song. I wonder if she'll have any staying power. Hmm … I guess we'll find out eventually.
48. The White Stripes – Icky Thump
There's one thing about the music of The White Stripes – when a White Stripes song comes on, you immediately know it's a White Stripes song. Depending on how you feel about the band, this can either be a good, or a bad thing. I think by now, even those who didn't like them the first time around secretly enjoy their songs. That said, could we please stop that awful "Seven Nation Army" chant I hear at every damned sporting event. It's become almost as bad as The Wave.
78. My Chemical Romance – Teenagers
This song is so good I'm almost willing to forgive the horrific grammatical error in the chorus (it should be "couldn't care less," not "could care less." If they could care less it means they actually do care, at least a little bit). Regardless, this is an anthem.
95. Amy Winehouse – You Know I'm No Good
Amy Winehouse's most well known song, "Rehab," was at #10 on the chart this week, but I chose to feature "You Know I'm No Good," which came in at #95, because it's a damned good song that deserves more shine. Somebody let radio know they can play any of Amy's songs as a throwback, not just "Rehab." Her entire, sadly limited, catalog is amazing.
97. Colbie Caillat – Bubbly
I kinda love that amidst all the other songs, and musical genres, that were making waves at this time, Colbie Caillat managed to sneak this light, happy tune into the mix. It's really difficult to feel bad when you're listening to "Bubbly." It's like a three minute shot of good vibes.
Random fun fact – I actually interviewed three of the artists featured in this column: Avril Lavigne, Hurricane Chris, and Colbie Caillat.
That's all for this edition of Pop Shots, but come back next Monday for more shots on all things pop.