Pop Shots – Up, Up, & Away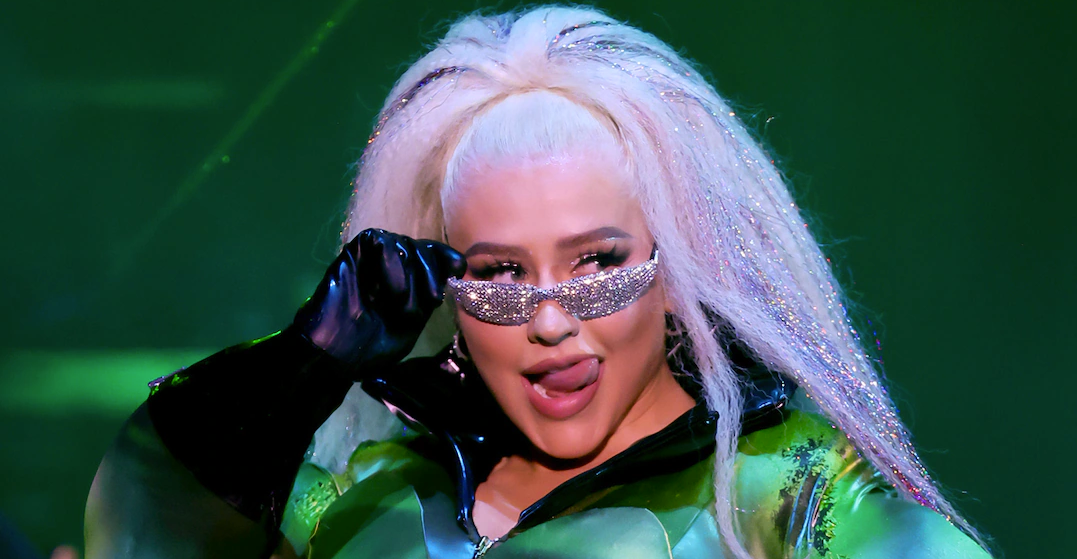 Welcome to your weekly dose of pop world musings. Covering all things pop culture, this week Pop Shots is hitting you with thoughts on everything from Christina Aguilera Hulking up, to a classic Kate Bush song blowing up, to Jennifer Hudson leveling up in a way few others have, and since this is Pop Shots you know everything is seasoned with a little bit of attitude.
* Christina Aguilera and Mya reunited at L.A. Pride to perform their cover of "Lady Marmalade," but an even more eye popping duet was the one Christina did with Kim Petras, which featured Xtina dressed as the Hulk, and donning a glittery strap-on. Kinda brings a whole new meaning to the phrase "Hulk smash."
* In more "collaborations none of us asked for" news, Coldplay brought Kelly Rowland on stage during a recent show to team up to perform the Destiny's Child hit "Independent Women Part 1." Well, Kelly sure as heck was independent of the rest of Destiny's Child there!
* Post Malone casually announced the birth of his daughter, and his engagement to his girlfriend. While the birth of a child is a joyous occasion, he might want to touch up those "Always Tired" tattoos under his eyes, they're about to be more relevant than he ever imagined.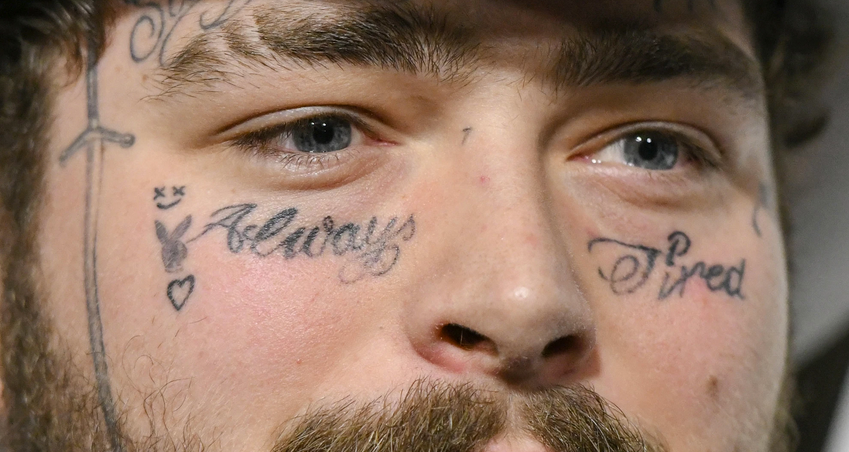 * The Rolling Stones were forced to postpone another European tour date with Mick Jagger dealing with COVID-19 symptoms. Of all the viruses Mick Jagger could have, I feel like COVID is a "best case scenario."
* Thanks to an inclusion in an episode of Stranger Things, Kate Bush's 1985 song "Running Up That Hill (A Deal With God)" hit #1 on Billboard's Hot Rock & Alternative Songs chart, and Billboard's Hot Alternative Songs chart. The show sparked new interest in the song to the tune of 29 million official U.S. streams, 2.4 million radio audience impressions, and 22,200 downloads sold over the course of a week. I'm sure she would've received a similar boost had streaming been around when The O.C. featured a cover of the song in an episode, but that boost would've just been a … Placebo effect.
* Robin Thicke now has a tattoo of the naked body of his fiancée, April Love, on his arm. Because that idea worked out so well for Nas and Kelis?
* Sean "Diddy" Combs will receive the lifetime achievement award at the 2022 BET Awards. I assume his acceptance speech will be written by someone else, and sample 15 other people's acceptance speeches.
* Lady Gaga is reportedly in talks to play Harley Quinn in a musical sequel to Joker. The movie will target that oh-so-large portion of the Venn diagram where "comic book fans" overlap with "lovers of musical theatre."
* Kanye West called out the CEO of Adidas for, in his words, "Blatant copying" of his Yeezy design. Ye said the Adidas Adilette 22 sandals "represent the disrespect that people in power have to the talent." You mean like how you're super rich and famous while the people who do all the work for you aren't?
* Paris Hilton revealed she turned down an invitation to DJ at Joe Biden's Summit of the Americas dinner in favor of attending Britney Spears' wedding. I feel like a dinner with Joe Biden has to end somewhere around 5:30pm, so Hilton probably could've made it to both events.
* Speaking of early bird dinners, Sting announced the return of his Las Vegas residency, Sting: My Songs, which will be back at The Colosseum at Caesars Palace for six new dates in April of 2023. It's the perfect show to attend if you want to pick up a grandma who's super into tantric sex.
* Jennifer Hudson became just the 17th person to achieve EGOT status (winning an Emmy, Grammy, Oscar, and Tony) after taking home a Tony Award for A Strange Loop. I'd say she's doing a pretty decent job of making up for not winning American Idol.
* Justin Bieber took to social media to show fans that half of his face has been paralyzed due to complications with Ramsay Hunt syndrome. I poke fun of Bieber a lot here, but this is really scary stuff. The only time a pop artist's face should freeze is if you're watching a video of theirs on YouTube, and you have a bad internet connection.
That's all for this edition of Pop Shots, but come back next Monday for more shots on all things pop.