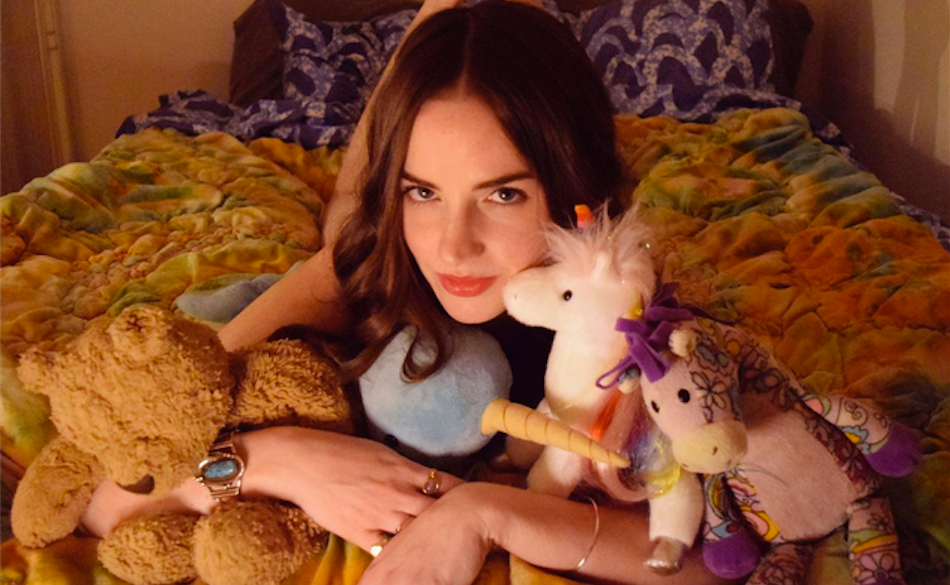 Last month Growl Honey was performing at Rockwood Music Hall Stage 1 when they called Meghan Morgan Lynch, aka MeMo, to the stage. The third member of the indie folk band, she sang half a dozen songs with them, and then asked the crowd to follow her next door, to Stage 2, where she'd be performing songs from her solo – well, solo-ish – indie rock project MeMo and Friends.
The following day MeMo shot a video for her single "Untouchable," and while all of this was going on she was also working on finishing up her master's degree, which she'll complete later this month.
"I definitely was a maniac thinking it was a smart idea to put out a single, do the show, and then do the music video literally the day after the show," she says with a laugh, "and I'm graduating on April 11th."
With her album, Business of Healing, due out April 29th, here are eight things you should know about MeMo.
She's been in every band ever
This is only a slight exaggeration.
MeMo started out in a band named The Hey! as, at the time, the latest in a long line of female lead singers. While in that band she found musical chemistry with Matt Berger, who went on to found the indie rock band Teen Girl Scientist Monthly, which MeMo immediately joined as frontwoman. When it comes to her music life, she says, "That really started the family-family."
In addition to Teen Girl Scientist Monthly, MeMo would go on to join indie retro soul-pop band PEP, and currently she's a member of the aforementioned indie folk band Growl Honey.
From all of these experiences, MeMo has developed deep friendships with numerous musical peers – these are her "and Friends," which is now a group of anywhere from five to nine musicians who join her on stage as MeMo and Friends, giving her performances a remarkably wide range in sound.
"I love to collaborate with other people," she says, "and really the whole reason I can make music at this point is that I have an amazing support system around me of artists, and musicians."
Her parents were in the music business, and initially steered her towards musical theatre
According to MeMo, she was "never not drawn to music," saying, "from the time that I could speak, or move, I wanted to perform."
Her parents had an intimate knowledge of the music industry, with her father having come from the music business, and her mother having worked for ASCAP, and having been a BMI artist. Knowing what they knew, they steered MeMo in the direction of musical theatre.
"I started musical theatre in the city when I was ten," she remembers, "so that was its own trajectory for a while, and I got to do great theatre here from a young age. I think that my parents thought that theatre would be at least a calmer, gentler place (than the music industry)."
When MeMo attended NYU, she focused solely on acting. Upon graduation, however, say says, "I realized that acting – though I've continued it to today – you have very little say in when you get to perform, and what you get to do. It's a game of permission, whereas music, it's still a game of permission, but you can make your inroads a little bit easier, at least make something for yourself along the way."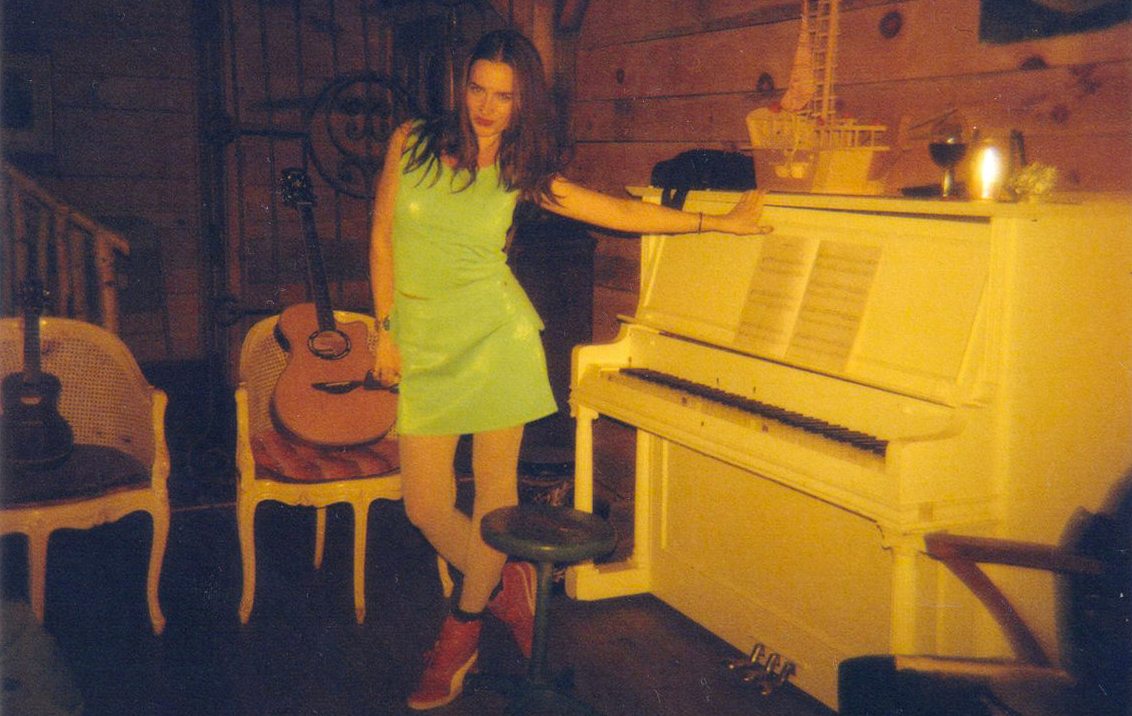 Music has always been her salvation
"Music for me, in particular, and art in general, has always been my place of salvation," MeMo says. "I started writing music when I was 12, and it was really my therapy … I processed everything through music."
MeMo also found a unique relatability when listening to music, saying, "It made me feel less alone, and more connected to the world around me, and less unique in a really satisfying way when you realize that a lot of people go through the same stuff, and it might be from different vantage points, but we're all really interconnected in the human space. So for me it's always been a space of healing."
She had a diva phase, but only as a toddler
MeMo has zero diva tendencies, although that wasn't always the case. She laughs as she recounts the one time she was a diva, which was at the ripe old age of three.
"There's this video of me, even at three, singing 'Baa Baa Black Sheep,'" she says, "I'm singing it, and then I kind of go up on my lines, as a thee year old is wont to do, and my mom goes to try to help me, and I literally go silent, I walk over to her, and I pat her on the leg and say, 'Stop singing.'"
As a clear indicator of how much she's changed, with MeMo and Friends she enjoys as many people joining in as possible.
You can call her Doctor
On April 11th MeMo will be graduating from Pacific College of Health and Sciences with a Master of Science in Traditional Oriental Medicine.
"I've always loved science," she says, "particularly I've always loved the body, and biology, and human physiology. Before I went back to school for it I was the witchdoctor of the group. Anytime someone was having a stomach ache, or got a cold, they were like, 'What natural remedies do you have for me for this?' So it's always been something that I was really into, and I was a yoga teacher, so I was within the healing arts field, and then decided to put my life on hold for four and a half years and go to grad school."
Healing is the through line of her life
From medicine to music, healing is the overarching theme of everything MeMo does in life. She came to this realization during a trip to Indonesia.
"I had this moment" she remembers, "I was in Bali, learning how to be a doula, that's all birthing babies into the world, and helping moms do such, and I realized from a yoga perspective that's all second chakra, whether it's an art baby or a baby baby, it was all kind of the same thing … Being an artist you work multiple (jobs), and have different hustles. I realized the overarching thing for me always was creation, and healing, so it became very easy to go back to school when that became – oh, my life has a through line! It hasn't had all these different things."
She continued, adding, "Whether it's performing, or sharing music and putting it out there in that way, I hope that it has a healing effect on people, or whether they're coming into the clinic, and I'm sticking (acupuncture) needles in them, I hope that it has a healing effect. From that vantage point, it's just the way that I want to live my life."
Her upcoming album, Business of Healing, has been 12 years in the making
MeMo and Friends' Business of Healing will finally be open for business on April 29th, but it's been ready for half a dozen years, as it was originally completed in 2016.
The genesis of Business of Healing, however, dates all the way back to when MeMo was a teenager. "There's one song on there from when I was 16," she says, "and the last song (I recorded) I guess was at age 28 … It's a wide (timespan)."
Coming back to the MeMo and Friends project stemmed from quarantine, and two of the members of Teen Girl Scientist Monthly having their second child together during that time. With that combination of events, she says, "We weren't seeing each other, and we couldn't perform in the beginning (of quarantine), and I think with the new baby it was very clear that we wouldn't be performing anytime soon, so I think that for me was like OK, I really miss performing, and I have missed performing with friends, let me start this project back up. Who's around who wants to be a part of it?"
It wasn't easy to decide to finally share Business of Healing
When it comes to Business of Healing, MeMo says the element of healing is "the only reason that I share it," noting the album is "deeply personal to me … For me it's sensitive, but if it's gonna help anyone, if they're gonna feel more connected, that's all I would ever want from it."
For more MeMo, check out her music on Bandcamp, and follow her on Instagram.

Labels: 8 Things, Music Interviews