Welcome to your weekly dose of pop world musings. Covering all things pop culture, this week Pop Shots is hitting you with thoughts on everything from how Katy Perry is using her cans, to Jason Derulo really wanting people to use his name, to Omarion using TikTok for an important PSA, and since this is Pop Shots you know everything is seasoned with a little bit of attitude.
* After the first night of Katy Perry's Las Vegas residency, TMZ ran the amazing headline, "Katy Perry Lactates a Corona Beer During Vegas Residency." In response, Katy tweeted, "This is exactly the headline I deserve." Personally, all I can say is – now that's a keg I'd like to tap!
* The latest season of Cobra Kai includes a guest appearance by Carrie Underwood. On an episode of the show she performs "The Moment of Truth," which was originally by the band Survivor, and is from the soundtrack to The Karate Kid. That's all well and good, but based on the lyrics of one of her biggest hits, I feel like "Before He Cheats" Carrie Underwood could be in an episode kicking some ass.
* Halsey has released a bonus edition of If I Can't Have Love, I Want Power that features two additional tracks. I like Halsey, but even I have to say – why release it with two additional tracks when most folks haven't even heard the ones that were originally on it?
* Jason Derulo, upset at being called Usher, physically struck at least one person in an incident in Las Vegas. Here's an idea, maybe Jason Derulo should start stating his name at the beginning of his songs. I'm pretty sure he's never considered that. Nope. Never.
* Kodak Black has apparently been feeling pretty high on himself, as he tweeted a challenge to Jay-Z, writing, "I'll do a (Verzuz) wit Jay Z. 'IF' he win he get 15 % of my catalog! I win he make me Vice President of roc nation." I guess now we just wait to see if Jay actually wants 15% of Kodak Black's catalog.
* Machine Gun Kelly announced he'll be dropping two new studio albums this year. Here's a live look-in at the reaction of music lovers worldwide
* Omarion took to TikTok to remind fans that he is not a variant of the COVID virus, saying "I am an artist, not a variant," playfully adding, "So please be aware if you just so happen to run into me on the street, you don't have to isolate for five days, nor do you have to have a negative test result in order to dance to my music. So please be safe, be healthy, happy new year!" Dang, and here I thought that because bumped into Omarion once in the past it would mean I have the antibodies!
* Britney Spears has been on an extended break from music, and based on comments in a recent Instagram post, don't expect that break to end anytime soon … or ever. "People have no idea the awful things that were done to me personally," she wrote, "and after what I've been through, I'm scared of people and the business! They really hurt me! Not doing my music anymore is my way of saying 'F*ck You,' in a sense …" In other words …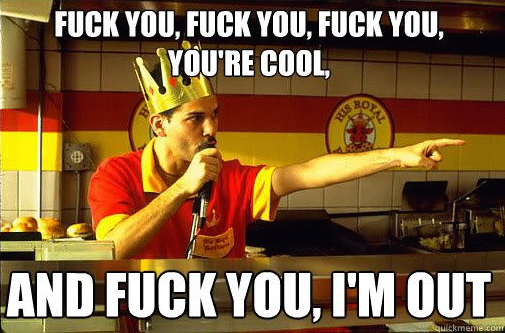 * David Lee Roth was planning on sliding into retirement on the heels of five residency shows at Las Vegas' House of Blues at Mandalay Bay. Those shows, however, have been canceled, so barring any rescheduling, we've seen the last of Diamond Dave on stage. There's no word, however, on if he's also retired from being "Just a Gigolo."
That's all for this edition of Pop Shots, but come back next Monday for more shots on all things pop.

Labels: Pop Shots