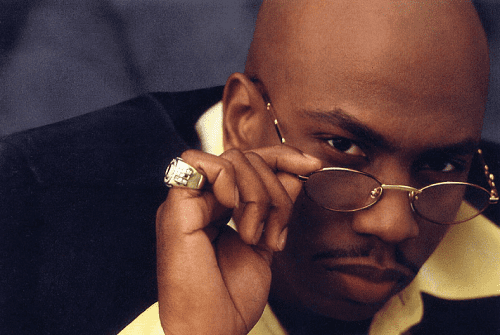 Male R&B singers in the '90s and '00s were all about the love, and boy were they willing to tell us all about how they made that love, and sometimes even how many women they made love to. Legendary Lotharios, they'd croon to entice women, and then croon about the bedroom exploits that ensued.
You'd think with all this lovin' every R&B singer had it made, but alas that was not the case, as here are five examples of male R&B signers who really wanted to let us know they were being cheated on.
Dru Hill – In My Bed
It takes a voice like Sisqo's, and the four-part harmony of Dru Hill, to turn being cheated on into a monster hit, and not only did they make it happen once, they did it twice, with "In My Bed," and the So So Def remix of the song.
While the original version is a tear-stained ballad, the remix features a beat meant for the clubs, because who doesn't want to get their boogie on to rampant infidelity?
Admission – I own the cassingle, so apparently I wanted to get my boogie on to rampant infidelity.
Joe – Stutter
During a simpler time, Joe simply wanted to know what turns you on, but on "Stutter" he can tell his woman is lying to him about her whereabouts, and ultimately her faithfulness to him. How does he figure this out? Because she continues to stutter in her replies to his questions.
Who knew Joe was both an R&B singer, and criminal investigator in matters of love? That's one talented dude!
For some reason, either Joe, or the label, didn't want to end the video the way the song ends, and the result is quite the disconnect between the lyrics and the final visual.
Of course, since this was the era of the remix there's a second version of "Stutter" that features a prominent sample from The Pharcyde's "Passin' Me By," and an appearance by Mystikal.
Mystikal would later have far bigger issues than infidelity, and spent a considerable amount of time in prison for sexual battery, and extortion, making his aggressive performance in the song, and video, kind of disturbing.
Mario Winans – I Don't Wanna Know
"I Don't Wanna Know" may use the beat from The Fugees "Ready or Not," but Mario Winans clearly wasn't ready to know the truth about what was going on in his love life.
He'd heard the rumors, but he just didn't want to know if it was true that his girl was cheating on him. In fact, he asks her to keep any and all affairs a secret from him!
Call me old fashioned, but I don't care how in love you may be, torturing yourself by staying with a cheater seems like a terrible idea. You can do better Mario!
Hmm … I bet a lot of women had a similar reaction, which means he did pretty well for himself with this song. Well played, Mario Winans. Well played.
As an aside, it's incredibly Diddy that the Bad Boy Records founder made himself the thumbnail image for the video rather than the actual artist.

Uncle Sam – I Don't Ever Want to See You Again
Uncle Sam didn't beat around the bush with this one – his woman cheated on him, and he doesn't ever want to see her again.
Did you hear him? He said EVER!
To be fair, his woman was messing around with his best friend, and the friend wrote him a letter about it, so I wouldn't want to see either of those people again.
Ne-Yo – Go On Girl
Ne-Yo has discovered his girl is out playing the field, but he wants to let everyone know that despite finding out this information, he's fine.
You know how sometimes people will say they're fine, but say it in a way that indicates they're anything but? A great example would be the time on Friends when Ross was saying "I'm fine" while attempting to deal with Joey dating Rachel.
I'm not saying that's the case here, but I could easily imagine Ne-Yo saying "I'm fine" in that way, and the lyric "I'm too fly to be depressed" sounds like someone who's trying to convince themselves of something, rather than someone who's actually OK.
This is definitely the most celebratory of all the songs on this list, because Ne-Yo is all about being strong, and moving on … but do we really believe he's "fine"?

Labels: Music Commentary