Stacking The Deck with Jennifer Silva
Stacking The Deck is a feature exclusive to Adam's World where I bring packs of 1991 Pro Set Superstars MusiCards to artists, and we discuss who they find in each pack.
Stevie Nicks with a soulful twist. That might be the best way to describe Jennifer Silva, although no single sentence, or even set of paragraphs can truly encapsulate the Brooklyn-based artist, who has a must-hear voice, and a must-see live show.
An incredible vocalist, and master storyteller, Silva has been hitting the stage in support of her third full length album, Purgatory Road, which features the single "Landline."
I caught up with Silva before her recent show at Bowery Electric to open up some packs of MusiCards, and the artists we found sparked conversations about her soulful side, a childhood obsession, and the qualities that are at the core of every artist she loves.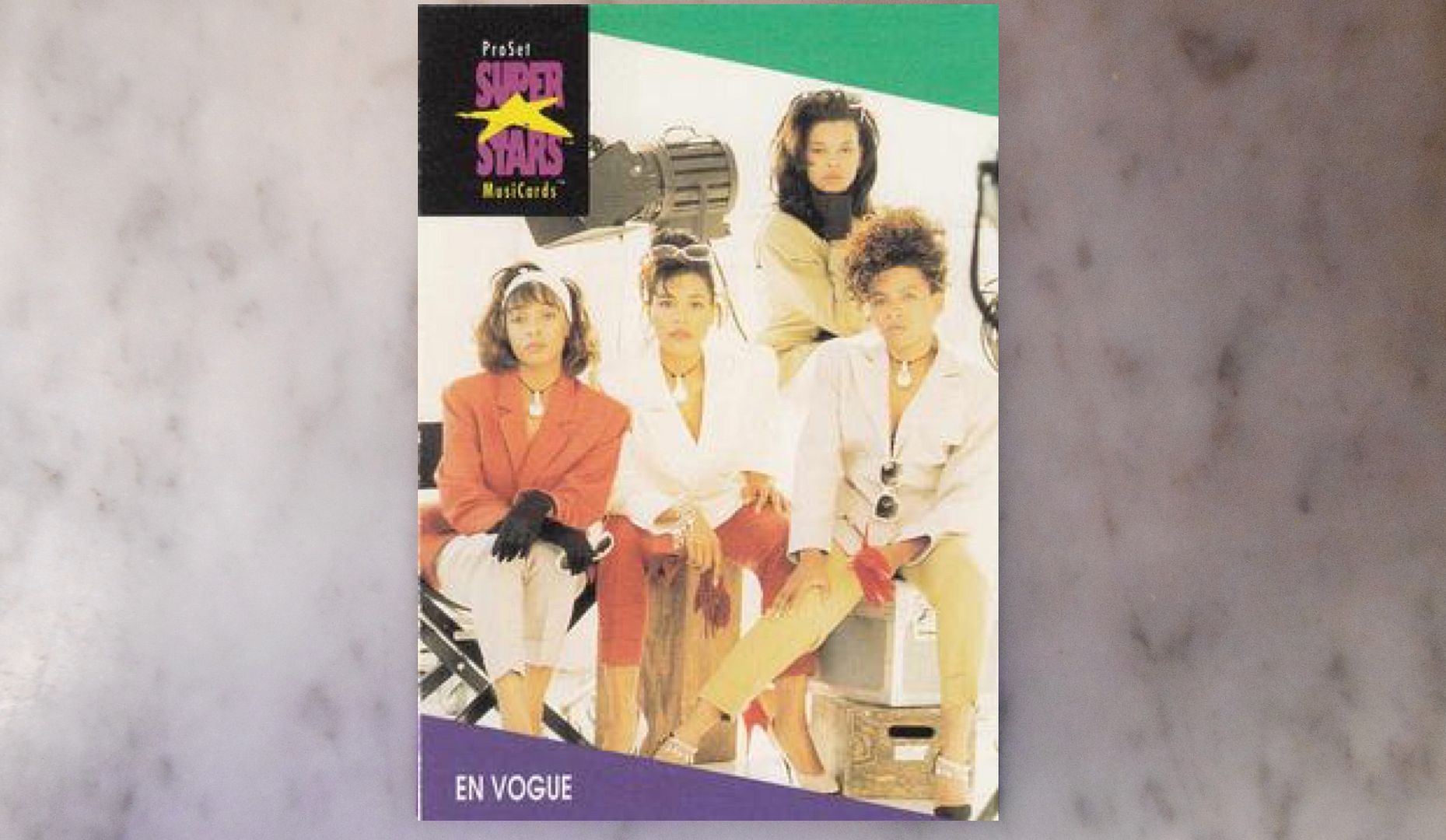 En Vogue
We are gonna start with En Vogue, because you have a huge, soulful voice, so I feel like En Vogue is a big part of your personal history.
They are a big part of my history. This was a group that I listened to incessantly. I definitely had all the albums.
Do you remember BMG Music Club?
Yeah, and Columbia House. I still owe them money.
(As a kid) I discovered this thing with BMG where I would sign up for five memberships at the same time, and just have like apartment A, B, C, D, 1, 2, 3, at my address, and I would get like 13 free CDs, buy one, and get 13 free more, and I had them all going at the same time.
Once I closed it out I just waited a little bit of time, and I'd start up another one. That's how I got En Vogue, and Nine Inch Nails … I discovered so many bands. I'd be like, what's this cover? I don't even know this band. I'll get it! What the fuck, I'll just get it! I'd get every band under the sun because I was like, I'm just gonna get it free anyway, and pay $1 for the other ones.
That's how you built your album collection.
I'm telling you, man, I had so many CDs. It was crazy. It was not good. It was good, but it was not good.
So that's how I discovered En Vogue. I really felt their music at that time. I was a kid, but the harmonies were fantastic, soulful … "Giving Him Something He Can Feel." Oh my God, they were so beautiful, so talented.
I love R&B. It's in me. Even though I rock, I had this vision – I loved Erykah Badu so much that I felt one day, if I was ever gonna be an artist I was gonna be like Erykah Badu. That's the vibe I wanted to do. It just so happened my own music, there's something there, that soulful thing. It didn't go that route, but it could've.
I go to this amazing Thursday night showcase at this new venue called Brooklyn Music Kitchen in Clinton Hill. It's this cool guy Jesse, he's like an old rocker, it's been his dream to open a bar, and that's what the fuck he did. It's state of the art, everything's amazing. On Thursday nights they do something called The Vibe, it's a neo soul night, and they do all this music that I grew up loving. They don't rehearse, that's the whole point, they just come together on those days – horn players from the neighborhood show up and just wing it, and join in. It's everything. It's so phenomenal.
En Vogue reminds me of this R&B side of me that is there.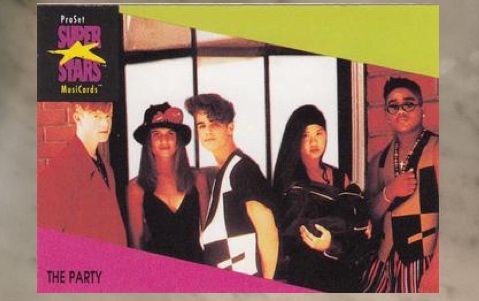 The Party
Up next is The Party, because you had such a huge reaction when you pulled this card.
I feel like this gonna make me sound so uncool.
Be uncool! We like uncool.
When I was a child I loved The Mickey Mouse Club. It was a thing I watched when I was a kid.
Who was in it at the time? Was it Britney?
No. It was The Party. The Party was on The Mickey Mouse Club, and I used to watch it after school.
The freakin Party! I had no idea who they were!
Damon Pampolina.
You know their names!
Deedee, Tiffini, Chase, Albert.
These guys were on the show, and I loved that. Then they had this spinoff band, The Party, and I just loved them. I had the hots for Damon, he was one of my crushes.
It's funny, because a woman who's gonna be here who shot … you know the cover of my record, the actual Purgatory Road part, we combined two photos from two photographers. She shot the Purgatory Road. She shot all the ones where I'm on the road, all that series, on a road that we're deeming Purgatory Road. She's from my childhood, I've known her from elementary school – we went to see The Party together!
We went backstage, we met them, and she's gonna be here tonight! So this is incredible, that this showed up. She lives in Rhode Island, she's never been to one of my shows. Tonight she is here to see the show, and we went and saw The Party, and went backstage and met them because of her.
Magic Marc Anthony was the DJ at 92 PRO-FM in Providence, and she was like best friends with him, she'd babysit for his kids, and she was like, "I got us in, we're going backstage to meet The Party."
The fact that this (card) came up, like when do you ever see this band?


This is gonna make me look so uncool, but this is like childhood stuff.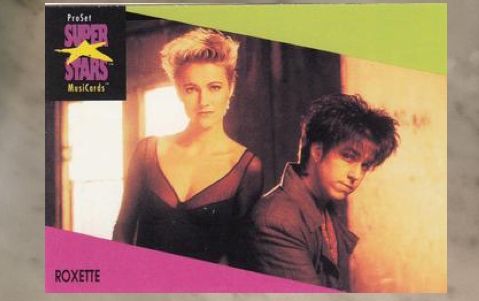 Roxette
When you pulled this card you mentioned this is a band you've thought about covering.
Yeah, "It Must Have Been Love." I've been playing with it. I just love that song.
I haven't covered them yet, but I have a playlist on Spotify that's "Songs to Cover," and their song is in there as a possibility. It's always there, and then I whittle it down, and it doesn't make the cut.
I actually hate doing covers. I get stressed out about covers. I'd rather just do my songs.
So if we hear you do a cover tonight we'll know you're miserable about it.
Well, that's not it. I am doing one cover. I'm gonna do one that I've known all my life. I don't get stressed out about this one because I know it so well.
It's a song by The Party, isn't it?
No, actually I'm doing something … one of my last shows a friend of mine told me what she's missing from my set is a quiet moment, an acoustic quiet moment. I appreciate that. I want to take feedback. I love feedback. I want to get better, so I don't take it personally.
One time I did (Fleetwood Mac's) "Dreams." I stripped it down, I did my own vocal runs on things, and I made it my own. People loved it, because it sounded good, but it wasn't the original, and the feedback was, "Buuut I really like the original," "I wish it stayed more true to the original." So I took that into consideration.
The second time I played it, we (originally) weren't gonna play it. Then at the end of the set they wanted an encore, and it was the best feeling ever. I'm like, I guess we're gonna do "Dreams," because that's like the last song we have. Let's do it, but we were gonna do the original. As soon as I did it everybody got up dancing.
I was high on life based on the reaction, so I'm really open to feedback. I want to give the audience what they want, and I've heard this from more than one person, they want this intimate moment, so that's what I'm gonna give them tonight. Hopefully, fingers crossed, it does well. (Editor's note: It went well!)
George Michael
I like George Michael because I just fuckin' love his songs. "Father Figure," that whole record, Faith, I LOVE that record. That is a top, beautiful masterpiece of a record.
I really tapped into the emotion that he brings. You believe his stories. His vocals were impeccable. I loved his style. I just really enjoyed his choices.
"Father Figure" is really powerful. I really like heavy songs. I think that's why I'm so dramatic. I really like a deep, heartfelt, sad song that you can really cry over. I love that shit, I really truly do, and he did that. He had his pop hits, but he had songs that had grit, and meat, and he was a great storyteller.
"Freedom! '90" is one of my favorite songs.
Oh my God, I love "Freedom '90." That video, I remember when that played, I was obsessed with it.
He was such a talent. It's sad that he's gone, but he was ahead of his time.
He was a great singer. It's easy to forget about that, and be like he's this gay icon, and he's so flamboyant, and fabulous, and all that, but really, at the heart of it, he was an incredible singer, and that's what I love.
He couldn't have been an icon if he wasn't an incredible singer.
It was effortless. That's why people don't talk about him as one of the great singers, but his vocals were incredible.
Again, that's what I gravitate toward. All my influences, at the core of it, they're incredible vocalists, incredible storytellers, incredible writers. That's what I love.
For more Jennifer Silva, check out sheissilva.com, follow her on Facebook, and Instagram, and pick up Purgatory Road on Bandcamp.