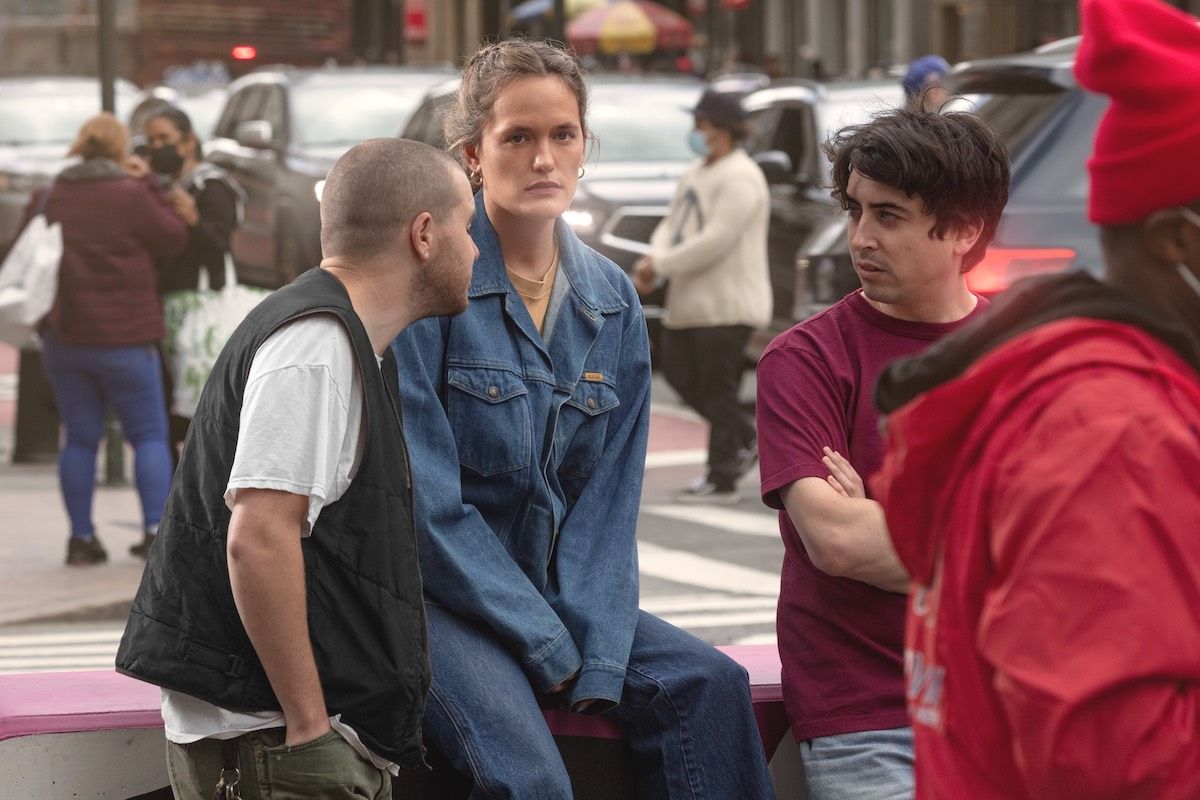 This week's NYC Scene Report features Wet having flashbacks, Tishmal feeling a confidence boost, and Late Night Thoughts needing some "Faith."
* Longtime column favorites Wet released their latest album, Letter Blue, earlier this fall, and the latest single, "Only One," has an Andrew Theodore Balasia directed video that's filled with magic rituals, and flashbacks.
The clip is a heck of a visual, and the song follows the overall theme of Letter Blue, which Wet frontwoman Kelly Zutrau explained in a statement, saying, "I'm always interested in multiple feelings at once. Not just a happy song, but happy and sad and guilty — those can all be true."
She continued, adding, "We see these messages in music and media that are very black and white, but our lives don't really live up to those expectations. Instead, we're somewhere in the middle of all these states that are much easier to explain."
I can't guarantee that if you click play on the video Wet will suddenly become your "Only One," but I can guarantee you'll hear a great indie pop song with some early Y2K vibes. So what are you waiting for?
* Indie singer-songwriter Tishmal has been featured here various times over the past half decade, and the latest single from the NYC, by way of Utah, artist sees her continuing her journey on the way up.
The song, titled "On My Way Up," is about the freedom found in being yourself, and embracing all that you are, especially in the face of uncertainty.
Tishmal's voice, and the song's joyful indie pop vibe, are a recipe for inspiration. Click play on the video, and you'll feel on your way up, as well.
* Brooklyn-based folk-pop duo Late Night Thoughts will be releasing an EP titled Bridges & Tunnels this Friday via Mifflin Street Music, and the latest single is the gorgeous piano ballad "Faith."
In a statement, Late Night Thoughts – which consists of Brian Rauch and Michael Harlow – explained the inspiration for the song, saying, "It was influenced by a time in one of our relationships when long distance seemed like it was an impossible hurdle to climb, despite the love being so strong."
They added, "Although this time had passed in our relationship, the pandemic reminded us of the value of what it means to be able to be together in person, so that's where this whole song came from. We believe that love is strong enough to conquer the bounds of distance, but sometimes the feeling of doubt creeps in when love is faced with adversity."
I know I've already said this, but this is a really gorgeous song. Click play on the video. You won't be disappointed.
For more of the best of NYC's indie music scene, come back next Wednesday, and check out the archives for previous columns.

Labels: NYC Scene Report