Pop Shots – A 43rd Birthday Celebration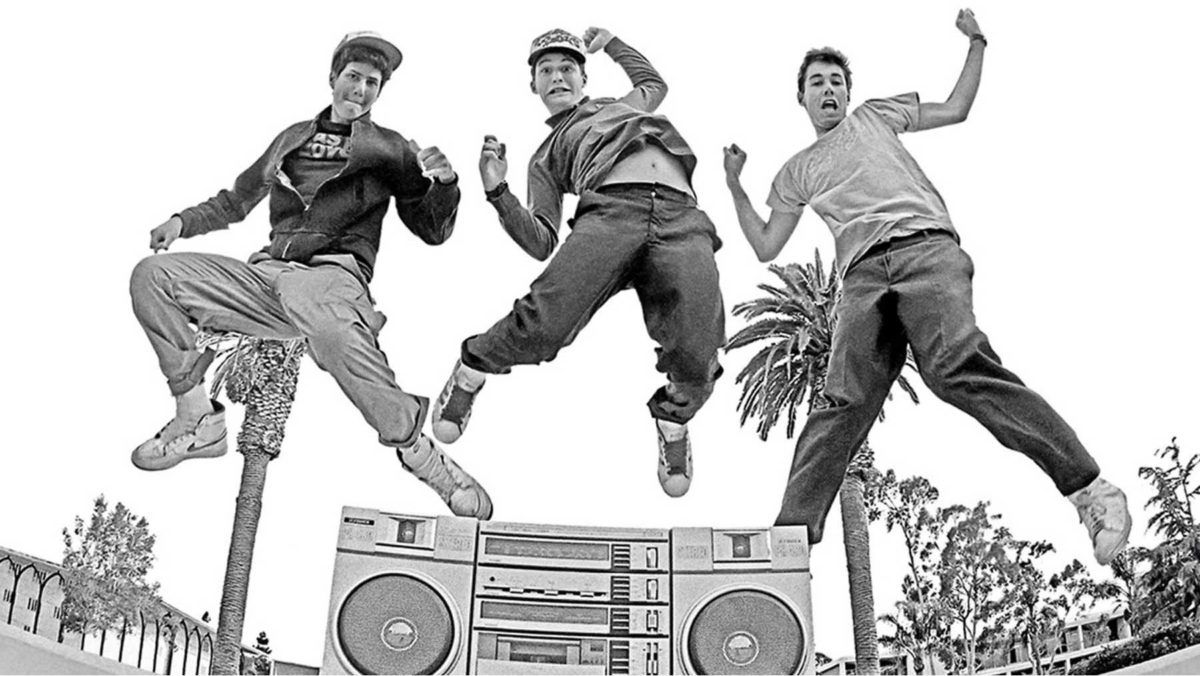 Welcome to your weekly dose of pop world musings. Covering all things pop culture, with my 43rd birthday coming up on Friday, I've decided to do a special edition of Pop Shots in honor of the occasion (shocking, right?). Over the years I've written a plethora of unique Pop Shots columns celebrating reaching my next year of life, and this year I'm going to be taking a look at some of the great songs that were #43 on the Billboard Hot 100 on my birthday.
#43s at 43, pretty cool idea, right?
Of course, since this is Pop Shots you know everything is seasoned with a little bit of attitude.
1980
AC/DC – You Shook Me All Night Long
After a couple duds at #43 on my first two birthdays, in 1980 I had a true classic – AC/DC's "You Shook Me All Night Long." When I saw this at #43 I let out a very audible "YES!" and threw in a fist pump for good measure.
Unlike me, this song will never get old.
1982
Stray Cats – Rock This Town
I honestly thought this song came out much more recently. Maybe it's because we've had so many genre revivals over the years I've just come to assume anything sounding retro is actually recent. Regardless, I will most definitely "Rock This Town," and a few others, for my birthday.
1994
Lucas – Lucas With The Lid Off
I've always really liked this song, and the album it's off of. In fact, a handful of years ago, when I was writing for Myspace, I listed Lucacentric as one of the most wildly underrated albums of the '90s. I even spoke with Lucas about it! So yes, you can be assured that all birthday celebrations will involve lids coming off!
1995
Raekwon – Ice Cream
I don't think I really need to say anything about this song other than it's one of the greatest Wu-Tang Clan "solo" efforts EVER.
Also, I still maintain that ice cream trucks should play this song after a certain hour instead of the traditional jingle.
1996
Gin Blossoms – Til I Hear It From You
A classic '90s band, with a classic '90s song, that was featured in a classic '90s movie – you really can't go wrong with Gin Blossoms' "Til I Hear It From You," or Empire Records. This isn't Rex Manning Day, however, it's a celebration of my birthday. Ah, ya know, if you want to celebrate Rex Manning, too, say no more mon amour!
1997
Aqua – Barbie Girl
All music lovers fall into one of two categories – those who appreciate insanely catchy pop earworms, and those those can't stand them. I would be of the former, and "Barbie Girl" is an all-time great pop earworm. Heck, it's probably already stuck in your head, even if you haven't pressed play … but you know you want to. Come on Barbie, let's go party!
1998
Beastie Boys – Intergalactic
It doesn't get much cooler than the Beastie Boys.
Earlier this summer I was at a stoplight next to a restaurant that had outdoor seating when "Intergalactic" came on the radio. I cranked it up to eleven. So, you're welcome, people who were eating halfway decent Mexican food in Fairfield, for adding a little extra spice to your burrito binge.
2000
Aaliyah – Try Again
I think all of us still miss Aaliyah. It wasn't just her voice, it was her overall vibe that was just so damned cool. I can also report she was a truly lovely person. She hugged me at my college graduation, in a moment I will never forget (unless I get really old, then all bets are off. At 43, however, I'm still pretty sharp … what was your name again?).
2002
Jimmy Eat World – The Middle
Try to find a better song about muddling through your awkward teen years than Jimmy Eat World's "The Middle." Even though they say "little girl" in the chorus, it's definitely a song for everyone, and an anthem in support of being yourself.
2015
Taylor Swift w/ Kendrick Lamar – Bad Blood
Taylor Swift's 1989 album was the last time I really enjoyed her work, and "Bad Blood" was a heck of a single from that album even before Kendrick Lamar hopped on for the remix. Obviously, I will be avoiding all bad blood for my birthday, but the song will be allowed.
That's all for this edition of Pop Shots, but come back next Monday for more shots on all things pop.