The Travel Ban & Indie Music – One Drummer's Quest to Return to America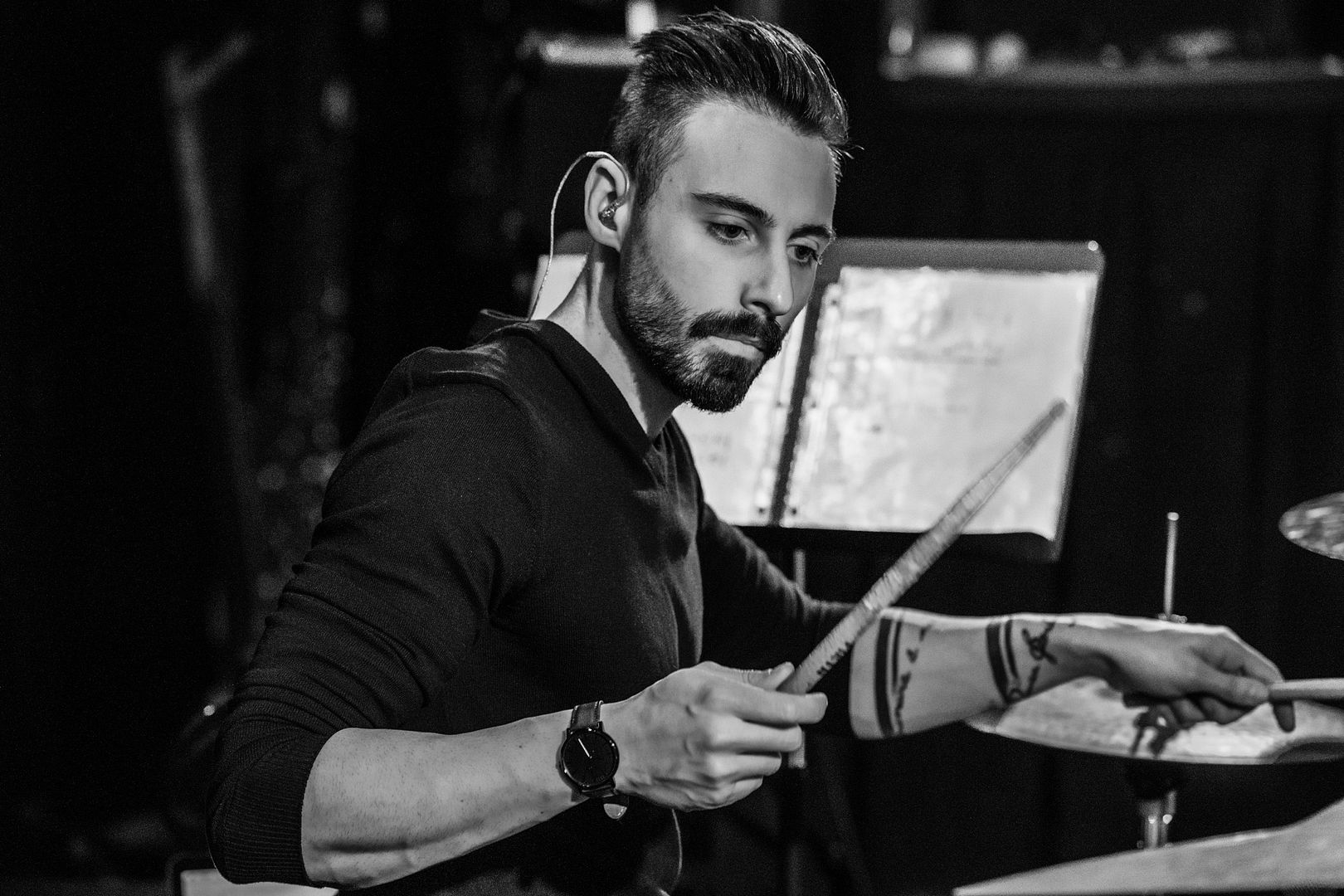 For over half a decade Luca Bertaglia has been one of the most in-demand drummers in NYC's indie music scene.
If you've been to a show in the city you've probably seen him on stage. Whether it's been his longtime associations as a member of The Motor Tom, Astra The 22's, and Lady Strange, or his more recently launched projects, Everstill, and Opposite, Luca's drumming has been the beat music fans in NYC have moved to for quite a while.
Unfortunately, it's unknown when concert-goers in NYC will get to hear that beat again.
Luca – who is from Italy, but has an O-1 visa that allows him to live in America as a performing artist – went back to his home country to be with his family during the pandemic. With America's current travel ban not allowing anyone into the U.S from Italy, Luca has been shut out of his second home, and stuck over 4,000 miles away from his bandmates.
I caught up with Luca to find out more about his situation, including the steps he's taken to try to get back to America, and the message he has for his bands, and the fans of those bands.
You're a drummer for nine bands in NYC's indie music scene, and you've been part of the scene for a number of years. What brought you back to Italy during the pandemic?
I've always considered myself a person with a high level of awareness, especially in situations of uncertainty where the outcome doesn't depend on me, but on somebody else's action. When the pandemic hit in March of 2020 I realized right away it wasn't something that would take just a few months to get fixed.
The whole music scene, unfortunately, as many other businesses, literally stopped from one day to the other. No concerts, no rehearsals, no recording sessions, no lessons, no jams, no human interactions – everything was canceled until an undefined date.
Back then I was in the middle of the Spring semester, which switched to online mode, so I had to wait for the end of it before making any move. Once that was over, after spending months completely isolated in my studio apartment with no chance of even playing my instrument, I did what I could to go back to Italy right away, where I had the opportunity to work on myself musically, be with family, and stay in the house where I grew up.
At what point did you start the process of attempting to get back to America, and what have the steps been in that process?
As I mentioned, I wasn't expecting to come back to New York anytime soon. With that in mind, I decided to utilize this period to also take care of some health issues I'd been experiencing. In the process of doing so, I found out that I had a tumor, which I had removed in April of this year. Once that weight was out of the way, I was ready to come back to New York.
After one year away from the States I needed to get back to the mindset of the Big Apple, get vaccinated, make sure I had a practice space ready to use in the city, reach out to all the people in the projects I was still involved in and let them know we could go back to our plans, as well as the music schools and the private students, and, most importantly, book the flight.
It was a lot to deal with, but the excitement was real.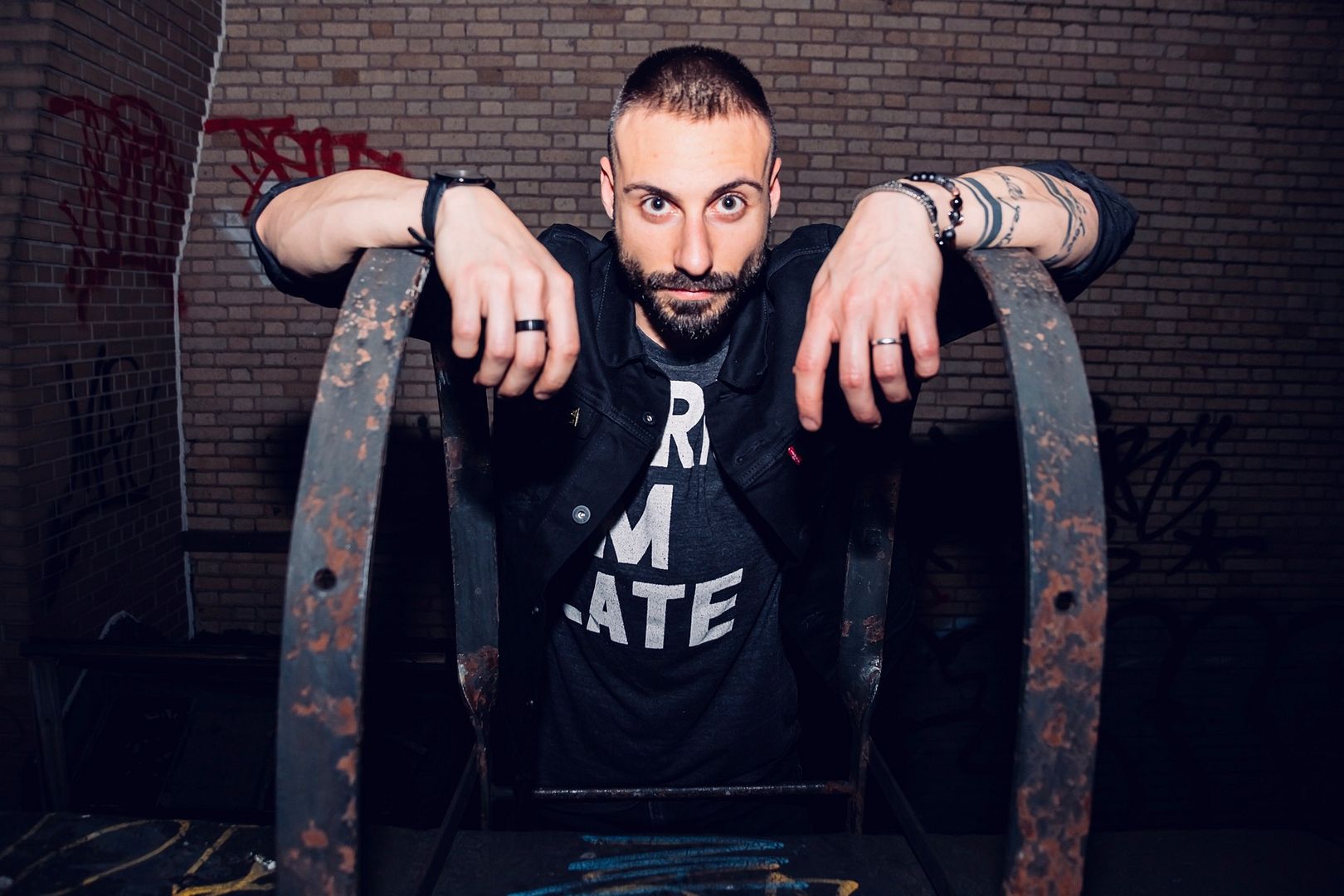 How far did you get in the process before being told America wasn't going to let you, or anyone from Italy, in because of the travel ban? Did you know about the travel ban from the beginning, and were just hoping it would be lifted by the time you had everything ready to go?
COVID-19 brought almost all countries, if not every, to conform to specific travel restrictions, some more limiting than others. The United States was no exception, and their mandate emanated on April 30th, allowing only green card owners and student visas to get into the country. This changed everything.
You have an O-1 visa (an artist visa). Does that sway things at all in your favor, or does it have absolutely no effect on things?
We are all aware of the importance of having a visa that allows you to stay, and legally work, in the country you're living in, but when you are a foreign citizen who wants to pursue his dreams you feel the weight of either owning one, or not. Having an artist visa not only allowed me to do so, I also had the freedom of traveling in and out of that country whenever I needed to.
When the United States closed its borders the first time in 2020 due to the pandemic, I thought, if vaccinated, I could still come back to New York thanks to my O-1 – that's what visas are for, right? – so I didn't even worry about checking the specific restrictions. But then I started hearing some rumors about it, so I did my research, contacted my American lawyer, and unfortunately what I was fearing turned out to be true – I couldn't come back to New York.
Is there a daily routine you do to check on the situation, and see what kind of progress is being made?
There is on a smaller, and larger, scale.
Of course, I keep hoping the situation will change soon. I check every other day to see if there is any change, or update on the mandate regarding visas and travel restrictions.
I try to keep myself informed about the cases and casualties caused by COVID-19, both in Italy, and in the States. I also keep respecting the COVID-19 safety measures for myself, and others, and I hope everybody else will continue doing it, too, because it would help to bring the losses numbers to zero for good, and therefore, me going back.
Opposite is one of the many bands awaiting Luca's return
What forms of support are available to you to potentially help with your situation?
That is an interesting question, Adam!
I am not sure if there is any specific campaign for situations like this. What I can tell you, though, is that an artist's works are his forms of expression and communication, so the continuous, and sincere, support from the people who truly care about his journey, showed to him through the appreciation of his craft, is one of the best forms of assistance he can receive. That is why I want to take a moment to thank you for giving me the opportunity to talk about my case, and for the continuous support and care that you, and your incredible blog, always provide. (editor's note: I'm not crying, you're crying!)
What message do you have for your bands, and for the fans of those bands, who can't wait to have you back in the fold?
(Arnold accent) "I'll be back!"
Seriously, though, I will! New York is the place where I need to be now. I miss it, and every time I come back it feels like home.
My musical journey will continue with a whole new gear, and level of excitement.
I look forward to reuniting with all the projects I had when I left, and hopefully start many more!
There is no more time to waste, and a lot of plans are ready to be finalized!
For more Luca Bertaglia, you can find him at lucabertaglia.com.