NYC Scene Report – Nation of Language, Pom Pom Squad, & Sam Himself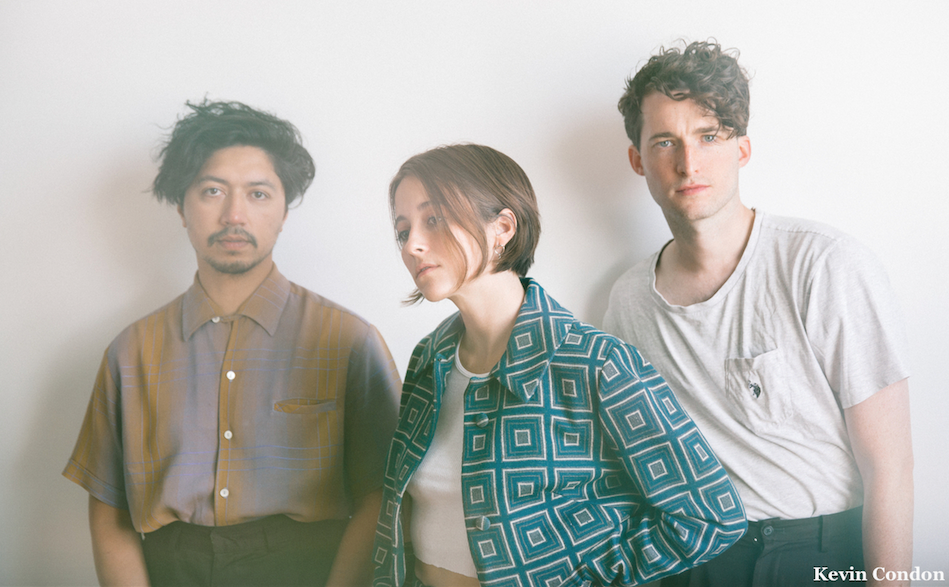 This week's NYC Scene Report features Nation of Language making a leap "Across That Fine Line," Pom Pom Squad "Crying," and Sam Himself singing some Power Ballads.
* NYC trio Nation of Language will be seeing the entire nation this fall, as the indie synth pop band will be heading out on their first U.S. headlining tour. The tour, which will begin in September, will be in advance of their upcoming sophomore album, A Way Forward which is due out November 5th.
The first single off A Way Forward is "Across That Fine Line." The band's Ian Devaney discussed the song in a statement, saying, "'Across That Fine Line' is a reflection on that moment when a non-romantic relationship flips into something different. When the air in the room suddenly feels like it changes in an undefinable way. It's a kind of celebration of that certain joyous panic, and the uncertainty that surfaces right after it."
Devaney continued, adding, "Sonically, it's meant to feel like running down a hill, just out of control. I had been listening to a lot of Thee Oh Sees at the time of writing it, and admiring the way they supercharge krautrock rhythms, and imbue them with a kind of mania, which felt like an appropriate vibe to work with, and make our own."
Click play on "Across That Fine Line," and feel the mania of Nation of Language.
* Longtime column favorites Pom Pom Squad have released their full-length debut, Death of a Cheerleader, and one of the highlights is the modern grunge meets '50s pop song "Crying."
At a time when originality is at a premium, Pom Pom Squad has it in spades, and "Crying" is yet another example of how the Mia Berrin led band are looking to create something new, rather than simply follow the latest trends.
Click play, and shed a tear to "Crying."
* Indie alt-rock artist Sam Himself is ready to hit listeners with some Power Ballads, Power Ballads being the name of his upcoming full-length debut, due out this October.
Power Ballads was written while Sam Himself was essentially trapped in his native Basel, Switzerland. He was on tour when the pandemic hit in 2020, and the rapidly expanding restrictions ended up preventing him from being able to return to his current home of NYC.
"Nothing Like the Night" is the first single from the album, and Sam Himself discussed it in a statement, saying, "My worst habits grew a lot stronger in the loneliness of the early pandemic. I felt pretty lost and uprooted, exiled without a witness to caution me against self-destructive behaviors that felt like coping mechanisms at the time. 'Nothing Like the Night' is about ways of escaping yourself, and losing control, when you suddenly have a perfect alibi for self-indulgence – the end of the world as you know it."
At times, 2020 really did feel like the end of the world as we knew it, and while Sam Himself didn't feel fine, he created some very fine music, including "Nothing Like the Night."
For more of the best of NYC's indie music scene, come back next Wednesday, and check out the archives for previous columns.