8 Things You Should Know About Melody Duncan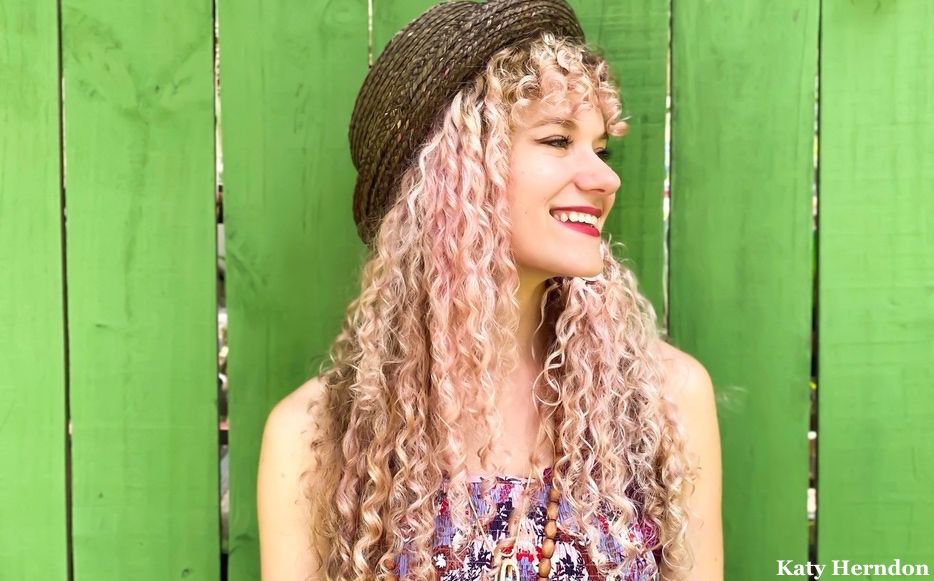 After over a decade of being in numerous bands – including the popular Americana / folk band The Mulligan Brothers – on March 12th Melody Duncan will finally be front and center with the release of her first solo album, Wolf Song.
The Atlanta, GA, by way of Mobile, AL, artist's style is one part Norah Jones, one part A Fine Frenzy, as she has beautiful, jazzy vocals she accompanies with her own playing of the guitar and violin. This year fans have been treated to her work through a series of live streams she's been doing on a regular basis, although she admits that occasionally her two pets – a one year old Shih Tzu named Atlas, and a hedgehog named Albert Einstein – try to steal the show.
In addition to her music, Duncan is also a yoga instructor who earned her certification in Thailand, and she has a short-form podcast about being mentally resilient, titled The Head and Tail.
With Wolf Song ready to howl (you can pre-save the album here), here are eight things you should know about Melody Duncan.
She comes from a very musical family
With a grandmother who, according to Duncan, could play anything by ear, a mother who's an accomplished pianist, and a father, and a brother, who are multi-instrumentalists, music runs in the Duncan family.
In fact, for quite some time Duncan thought all families were like this. "My mom was a piano teacher," she says, "so the community that we created was full of musicians, so it was really really common to just be like, 'Oh yeah, my friend plays guitar,' 'Oh yeah, my friend sings,' so I suppose it probably wasn't … gosh, I would probably have to be in my teens before I realized that not everybody has music as a part of their family."
She initially felt she had to keep her violin playing a secret
With such a musical family, it might be surprising to hear that when Duncan took up the violin, she felt she had to do so in secret.
An experience as a toddler originally made her fall in love with the instrument.
"One of my earliest memories was being at this church service type thing where they had a guest artist come in, and it was a violinist, and she played a concert for us. I knew in that moment that I wanted that. I was like, I don't know what that is, I love the sound, this makes me so happy."
Her parents, however, had their reservations after Duncan's brother had tried the violin, but quickly lost interest, so they started Melody off on the piano.
Fast-forward a few years, and her brother came home from college with a violin in hand. "He had decided to take it back up as just kind of like a fun thing," she remembers, "I was like NO, I wanted this to be MY thing!"
Duncan would routinely steal the violin out of her brother's room, and sneak into the basement to teach herself the instrument in what she calls "a series of incognito 'steal violin from your brother while he's at classes' sessions."
The thief, however, couldn't get away with it forever.
"My mom caught me in the basement one day, and I thought I was in big trouble. She was like, 'What are you doing?' I was like I … uhhh … and then she disappeared, and like 20 minutes later she came back, she's like, 'We're getting you lessons.' I was like oh, OK, cool! The next week, or something, she had a teacher lined up, and it just took off. I loved it."
Her first big talent show win as a kid involved no music at all
With a gorgeous voice, and the ability to play numerous instruments, it's not surprising to learn Duncan was a talent show kid. What might be surprising to find out, however, is that her first talent show win involved no music, and in fact, no sound, at all.
"I won our entire school's talent show one year by being a mime."
Duncan says there are likely plenty of photos of the performance, "but they're boxed up somewhere now, I'm sure. I need to go digging through them to find them. Display them proudly on my mantle."
She had a screamo phase
Folk, Americana, and … screamo?
Yes, Duncan, who radiates sweetness, and counts artists like Alison Krauss, Marie Brennan, Andrea Bocelli, Freddie Mercury, and James Taylor as influences, once tried her hand, or more precisely, voice, at screamo.
"I went through this phase where I was listening to screamo bands," she says, "there was this one point in time where I was like yeah, I'm gonna teach myself to scream. That lasted an afternoon. Like, well, no, that's not happening. I guess I'm not built for that."
One of her bands opened for GWAR
Just as surprising as Duncan's screamo phase is the fact that one her bands opened for legendary metal act GWAR.
"GWAR came to Mobile, and funny enough, my rock n roll band at the time opened for GWAR, but I actually had another show down the street, so I couldn't stay for the show, which is a little ridiculous looking back on it now, for sure, but I sort of got to see the band in passing. I was like, 'HEY,' but they would not remember me at all."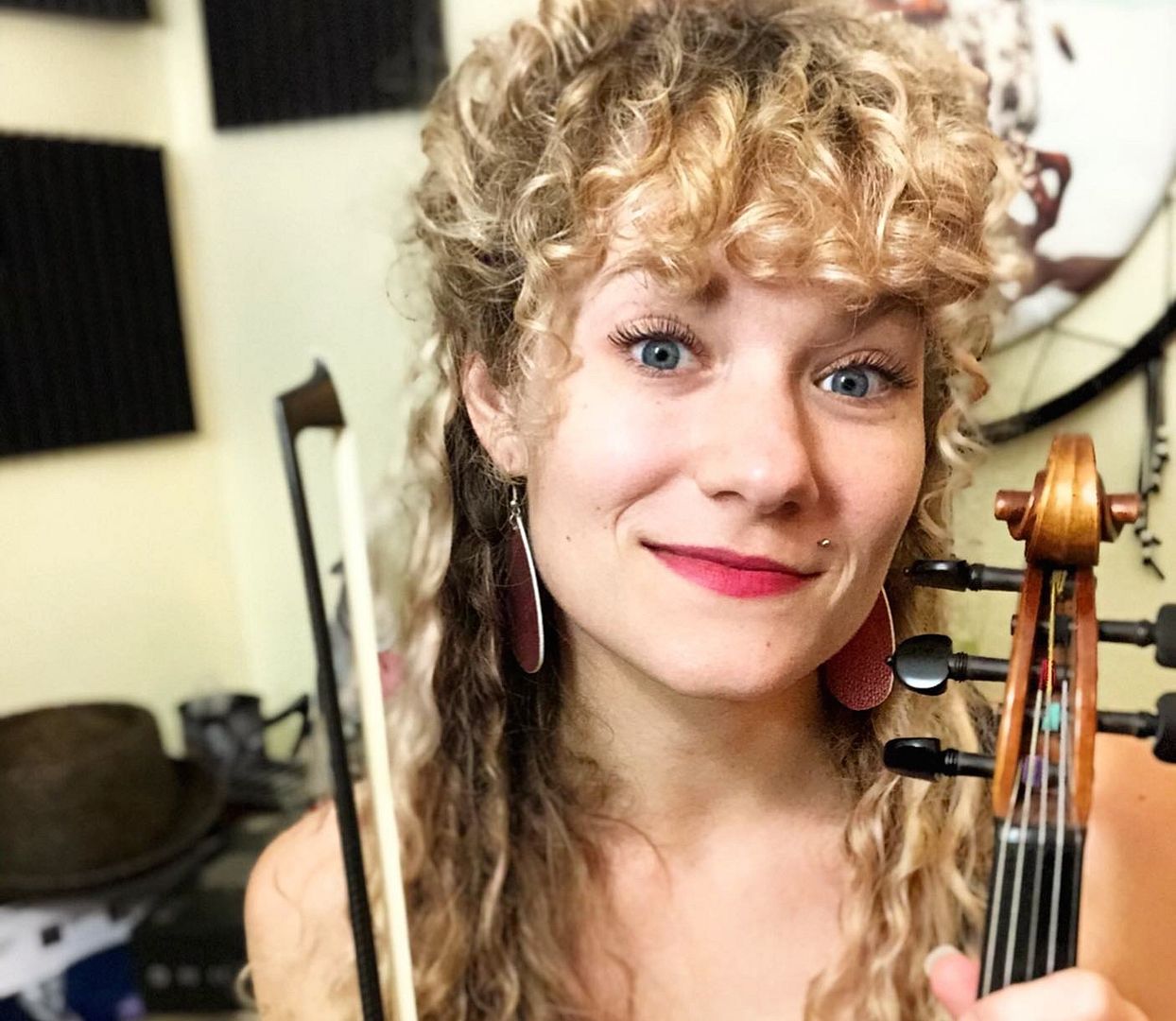 The tour van of one of her bands left some cops very disappointed
What kind of wild times can an Americana band get into? When The Mulligan Brothers were on a tour that was making its way through the Midwest, a police department in Kansas seemed to think the answer was – a heck of a lot.
"I don't know if (the band will) appreciate me telling those stories, but we definitely got pulled over in Roseanne, that was the name of our travel bus, if you will, and got searched for drugs," Duncan says of the incident, "they brought out the dogs and everything. So we're standing there on the side of the road, and they've gotten us to take off our jackets, and they're pattin' us down. The dogs are on chains, growling, sniffing our gear. My one thought was – I cannot go to jail. My dad will be so freakin' upset."
Duncan notes there was a strange odor in the van, but it was coming from their equipment.
"I'm not really sure why our speaker cases smelled like weed, but they always did. The whole entire time that we had them. We bought them, and they smelled like weed. To this day, sitting somewhere in our drummer's house, they probably still smell like weed, and we don't really know why. It was just like the weird material, I don't know if it got rained on one too many times, or something, so that just made our trailer extra interesting no matter what. One of the guys was trying to explain that, and you can just see on the officer's face, they're like, 'Yeah right.' We're like, 'No, but it's really true! It's a real true story!'"
Thankfully for Duncan and crew, no arrests were made, and they could continue on their way to their next tour date.
Her fan base's Wolf Pack name stems from a story involving a real wolf pack
Duncan has nicknamed her supporters the Wolf Pack, and the story behind the name involves an experience she had with an actual wolf pack in Colorado during a Mulligan Brothers tour.
"I went and visited a place called Mission: Wolf," she remembers, "It's a wolf sanctuary where they rescue these animals and they let them live in these incredible enclosures. They're very very large, they're in the mountains, and the wolves just run freely, and get to live out the rest of their happy wolf days. When I was there, I was actually there on tour with The Mulligan Brothers, we were able to go and meet the owner of the establishment, and I had brought my violin to just see if I could play music for the wolves, and he loved the idea."
Duncan was allowed into one of the enclosures with her violin. She notes stepping inside "was actually kind of nerve wracking, because these creatures are huge, and they're really intimidating, and they're not domesticated at all, so I'm like, man, I hope they like this."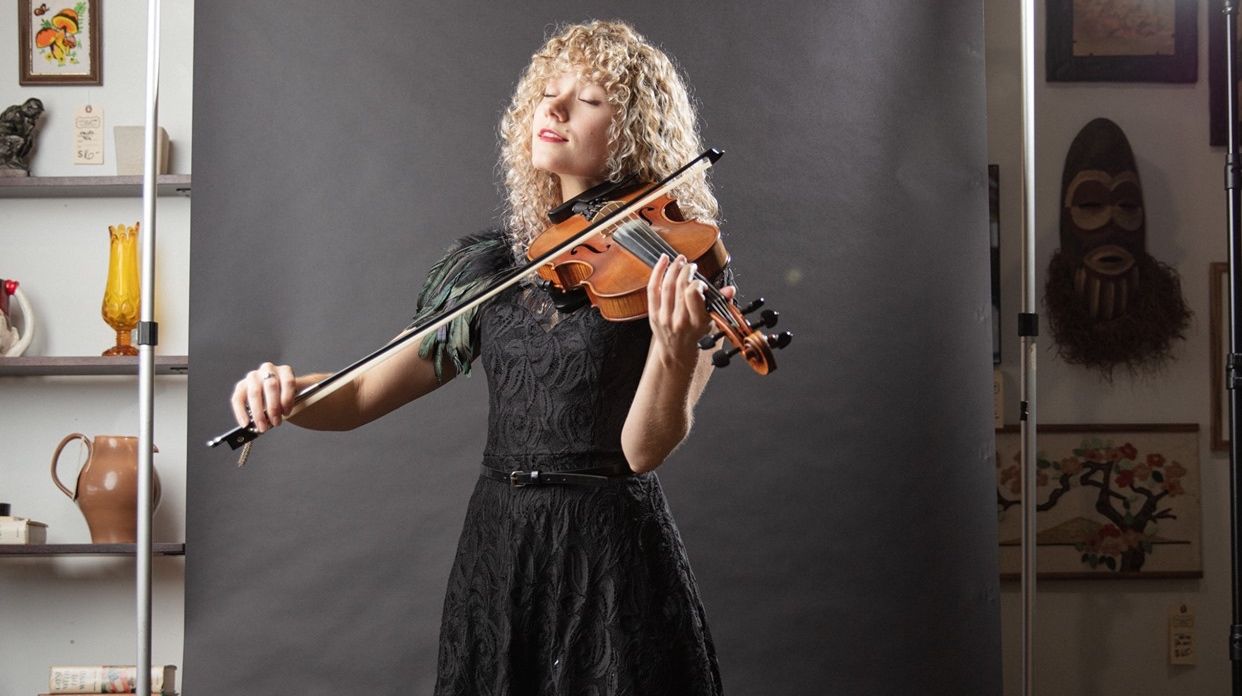 When she began playing, the reaction of the wolves amazed her. "You could see one or two of 'em wake up, and then slowly they all start howling together, and it was bone chilling. There are dozens of them out there, and they're stretched out over miles and miles of property, and it was such an incredible moment because you realize that this one little instrument brought together all these creatures in this harmonious moment that just felt totally surreal. It was amazing. They were all like just singing with my violin."
The experience is one Duncan has taken with her, as she says, "I think from that experience kind of burst this thing in me like you know, that's what I love about music, connecting people through songs. It's not necessarily that you have to have specific words, or a specific background, to connect over one piece of music, but it's just so expressive, and I love that idea that it could just bring us all together sonically, spiritually, right there, in that moment, that's what birthed the Wolf Pack.
Releasing Wolf Song is the culmination of over a decade and a half of hard work
Duncan can't help but get excited when discussing her upcoming album, Wolf Song. "It's something I've wanted to do for a really long time," she says, "I've freelanced a lot of my career where I've just kind of been a part of bands where we wrote together, or I put a spin on harmonies, or added instruments on things that other people wrote, but all the while, I think in the pocket I was writing some solo stuff that I wanted to put on an album, and I did kind of record a few EPs along the way, but didn't do too much with them, so some of the songs on the album are over 15 years old, and then others on the album were written just last year, so it spans a long part of my career. It's really a dream come true for me to get it out there."
For more Melody Duncan, check out melodyduncanmusic.com, and follow her on Facebook, Instagram, Twitter, and YouTube.
You can pre-save Wolf Song here.