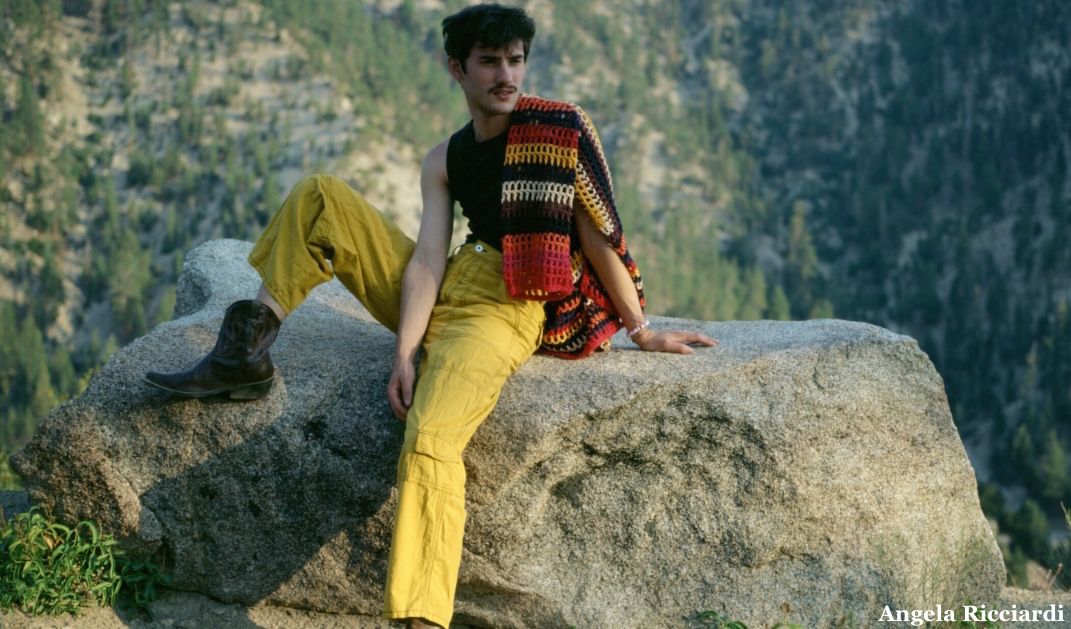 This week's NYC Scene Report features something soulful from Charlie Burg, Rue Snider trying on "David Bowie's Clothes," and puppet noir from Miranda and the Beat.
* I love when an artist has a sound, or a vibe, that makes me stop everything I'm doing and pay attention, and Brooklyn-based singer-songwriter Charlie Burg is one of those artists.
The super soulful Burg recently released a double single, "Lancaster Nights" / "Title Guide to the Talkies." "Lancaster Nights" is a soul gem, while "Title Guide to the Talkies" is a beautiful piano ballad.
In a statement, Burg discussed his goals for not just these songs, but all of his music, saying, "I want people to know that every and any story can be interesting if you find the narrative in it. Some songwriters might lack confidence in their own story, but the fact is that their lives are the stories that no one else owns. When people hear my music, I want them to be able to look inside themselves and realize there's life, art, and beauty in everything."
Check out "Lancaster Nights" and "Title Guide to the Talkies." If you're anything like me, when you click play on these songs it will be love at first listen.
* Rue Snider has been a mainstay of the column for a number of years, and his latest offering is a piano-based song titled "David Bowie's Clothes."
Fun fact – The mother of Guns N' Roses guitarist Slash was Bowie's costume designer in the mid-'70s. Shout out to Ola Hudson!
Focusing back on Snider, "David Bowie's Clothes" is the first single off his upcoming album, Puzzle Pieces, which is due out this winter, and he says the song is about the beginning of healing, shared joy, and learning to detach.
Showcasing many of the true qualities of love, "David Bowie's Clothes" is a must-listen.
* What do you do when you want to make a music video, but a pandemic has you cooped up in your apartment? If you're Brooklyn-based garage-soul band Miranda and the Beat, you make puppets … lots of puppets, and you film something really wild for your latest single, "Such a Fool."
According to Miranda and the Beat frontwoman Miranda Zipse, the video is very left field for the band, as she explained in a statement, "'Such a Fool' was written before COVID, but I made the music video in quarantine at home in New York City. Being very limited in what I could do with the resources I had forced me to create something I would have never normally created."
The result is something I'd describe as "puppet noir." Click play on the video, and enjoy the wonderful black and white weirdness for yourself.
For more of the best of NYC's indie music scene, come back next Wednesday, and check out the archives for previous columns.

Labels: NYC Scene Report