Bahari Are Ready To Bare Their Souls
Thursday, February 20, 2020

When Bahari hit the stage each night of the Group Therapy Tour (Feb. 21st through April 4th), the indie pop duo of Ruby Carr and Natalia Panzarella (photo: L to R) will likely look and sound flawless … but this is only because emotional wounds don't leave a visible mark.

"We haven't talked about a lot of things," Natalia says, "we've been quiet."

After a tumultuous half-decade that's included a stint at a major label, temporarily being stuck on separate continents, and real life tragedy, Natalia and Ruby are now ready to bare their souls.




Separated By An Ocean

Bahari was originally a trio – born in Rock Mafia Studios in Southern California back in 2014, the group included a third member, Sidney Sartini. They'd spent some time with a major label, having been signed to Interscope for a brief period, and they even toured with Selena Gomez.

In June of 2018, however, blazing their path as newly independent artists would take a back seat, as they found themselves having to navigate something even more complex – immigration. Ruby was in her native South Africa, and the government wasn't letting her leave.

"I was stuck in South Africa for three months," Ruby says of the ordeal, "because South Africa tried to revoke my citizenship. I had to try and prove to them that I was a citizen of South Africa, because I don't live there, I live here (in Los Angeles) now, but I'm only a citizen of South Africa."

The situation was equal parts frustrating, and frightening. "They took away my passport. I had no way of leaving the country. After a while there was a moment I had to go to court, and they were discussing whether or not I would get a passport, and I was so nervous."

Ruby would end up having many of these moments. "I had my suitcase packed," she remembers, "I was thinking I was gonna leave every couple days. I'm like, I'm leaving tomorrow, and then it would be another denial, another two weeks."

One thought entered her mind – "Oh my gosh, what if I don't go back to America?"



Overflowing with stress and nerves, Ruby called Natalia, who, despite knowing just as little as Ruby when it came to how things would go, assured her everything was going to be fine. Perhaps it was a manifesting thought, as a few days later Ruby called again, this time with happy news. "I was like, 'It's fine! I'm coming home!' Then I picked up my passport and went straight to the airport."

Natalia recalls the day everything finally worked out, saying, "That was the best day of my life," adding, "I cried."

Bahari was back in action.

Please Don't Stop The Music

For Ruby, not being able to write and record had been one of the most difficult aspects of being stuck in South Africa. "I had FOMO," she says, "(Natalia's) in the studio writing and stuff, and I'm like oh my gosh, I want to be there."

Distance and time zones be damned, they were going to find a way to make it work.



Ruby recalls their unique process during their separation, saying, "We were sending each other songs, and working on songs, and I'm in South Africa sending lyrics and notes, and she's sending me voice notes, and we managed to get stuff done, which is pretty cool."

Three Become Two

Just a handful of months after Ruby was back in the fold, Sidney decided to go her separate way. Natalia notes that Sidney's departure, and the Ruby's immigration issue, led to a shift in focus for the now duo.

"When you go through something like that, and there's so much change, you just have to hold on to each other, to create a project for other people to believe in. That's all we had focused on for like a year."

Natalia continued, adding, "It was actually, looking back on it, the most rewarding time. It was the hardest, but the most rewarding time."

It was also a time of great personal growth for the duo.

All Grown Up

Natalia and Ruby are not the same people they were when they originally signed a recording contract with Interscope at just 16 years of age, and their new music reflects this. It's music that will be heard on the duo's upcoming, as-of-yet untitled album, which they hope to release by the time the Group Therapy Tour wraps up in early April.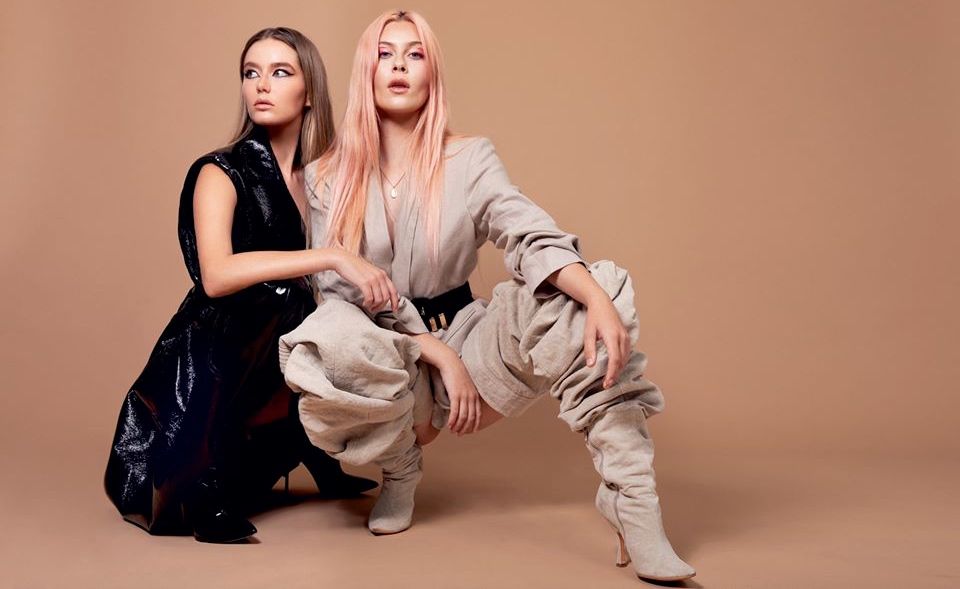 "We're both at an age now where we write more about exactly how we feel, and our experiences, and what we're going through," Ruby explains, "I think as we matured as young women, so did our music. It grew with us."

Natalia adds, "It distinguished also, I think, a lot of becoming an adult, and going through everything you've gone through, and actually learning from it."

For Natalia this included mentally processing a recent tragedy – an ex-boyfriend passing away.

"I did not mentally deal with that until I actually wrote one of the songs that on the album," she says.

Natalia credits Ruby for encouraging her to tackle such subjects in their work. "She's like, 'That's really good. Put that out.' I'm like, 'I'm scared.' She's like, 'No, we have to put this out.'"

Ruby notes, "It's a healing process when you write about things," adding, "We write a lot for ourselves, too, even songs that will never come out, but that's something we wanted to share on the album, all of these songs that meant so much to us, that helped us grow, and helped us heal as people."

The song about Natalia's ex is titled "Jackie Kennedy," and according to Natalia, it's one she's planning on including in their set list while on tour. "I first wasn't going to," she says, but, crediting the longtime friendship with her tourmates – ELOHIM and Mehro – and the vibe they're all looking to create with the Group Therapy Tour, she changed her mind. "I feel comfortable to play it, so I think we're gonna try it."



Songs like "Jackie Kennedy" aren't easy to write, and Natalia notes she and Ruby would come home completely drained after some of the sessions in the studio. "We watched a lot of Netflix because we were emotionally too tired to do anything."

The album, however, isn't going to be emotionally draining to listen to, as Ruby explains, "One of the things we also learned while we were making this album is that we want to make music to have fun. That was another thing that we learned, just being able to go into a session with an open mind and just make a song that we have fun to, and that makes us happy. There are lot of the songs on the album where you're gonna learn a lot about us, but there's also a lot of songs on the album you can just put on and have a good time to."

A Smooth Ride Ahead

Everything is finally set up perfectly for Bahari. They recently released a new single, titled "Gameboy," they're hitting the road with their good friends ELOHIM and Mehro on the Group Therapy Tour, and they'll be releasing a new album this spring.

After a half decade of incredible tumult, Natalia and Ruby have come out the other side stronger than ever.

"Sometimes we're like – what else is the universe gonna throw at us?" Ruby says with a laugh, adding that whatever it may be, "We're ready."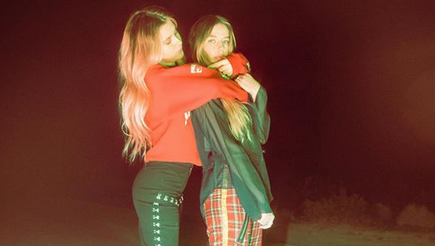 "When you go through things like that it can either tear you apart, or bring you together," Ruby explains, "and I really felt like if anything it made us more determined, and made us work harder, and made us more prepared for whatever's in the future, because we know we got this. We just want to work hard, and put out music, and tour."

She continued, adding, "You have to go through a certain amount of things to be able to finally hit a flat part on the road. Everything's good for us right now. We're really excited about the album, about the new music, and about going on tour, and a lot of possibilities that are on the horizon. We're just really looking forward to everything. I feel like we've finally reached a point where we're really confident with ourselves, and with our music, and our abilities."




For more Bahari, and to find out when the Group Therapy Tour will be hitting your city, check out bahari-music.com, and follow Bahari on Facebook, Twitter, and Instagram.



Labels: Music Interviews
posted by Adam Bernard @ 7:00 AM

My Book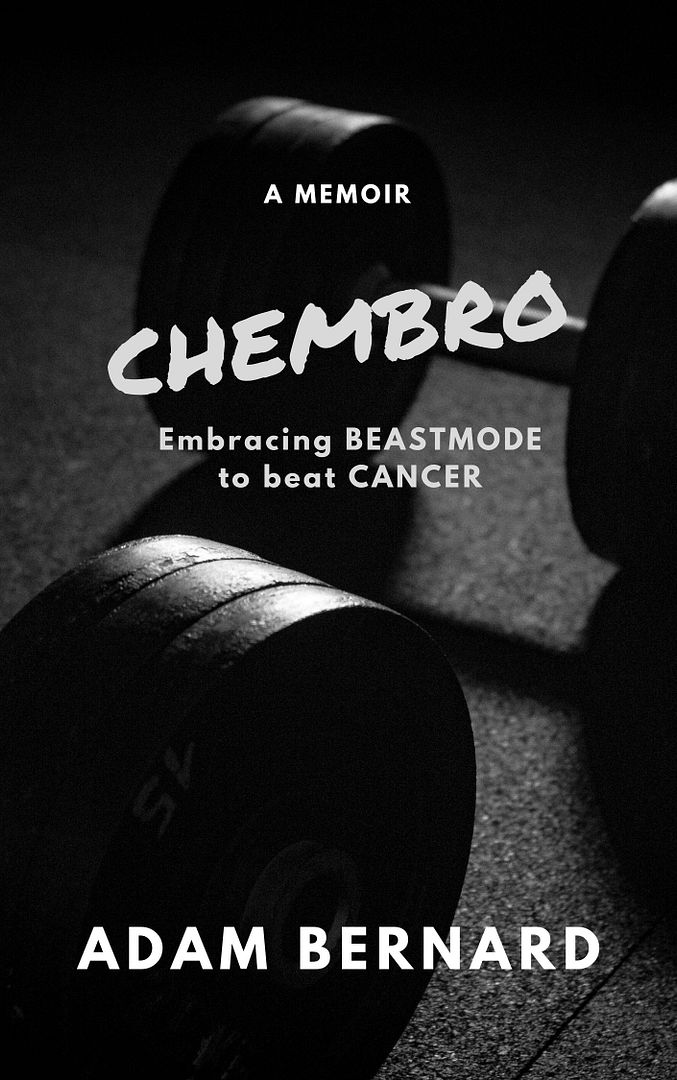 ChemBro:
Embracing Beastmode
to Beat Cancer

Click here to purchase
Latest Interviews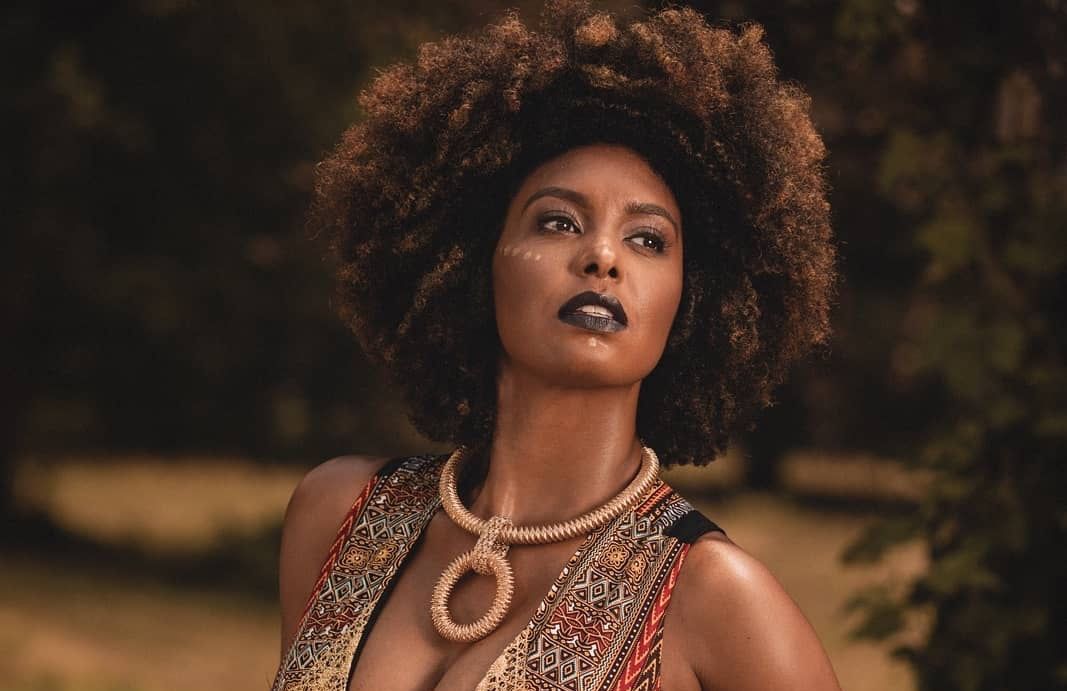 Jessie Wagner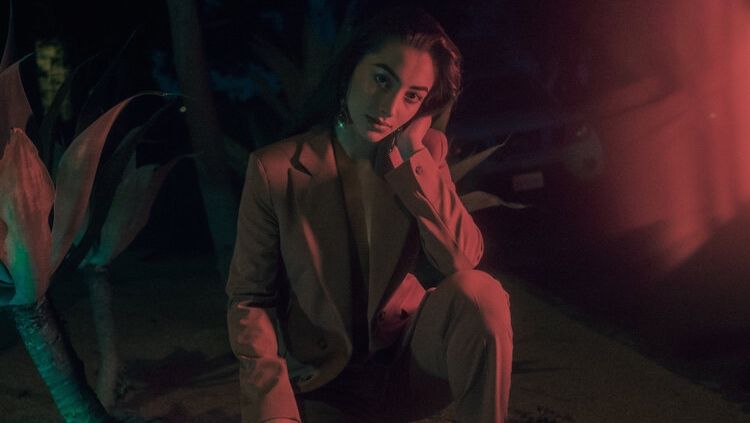 Syrena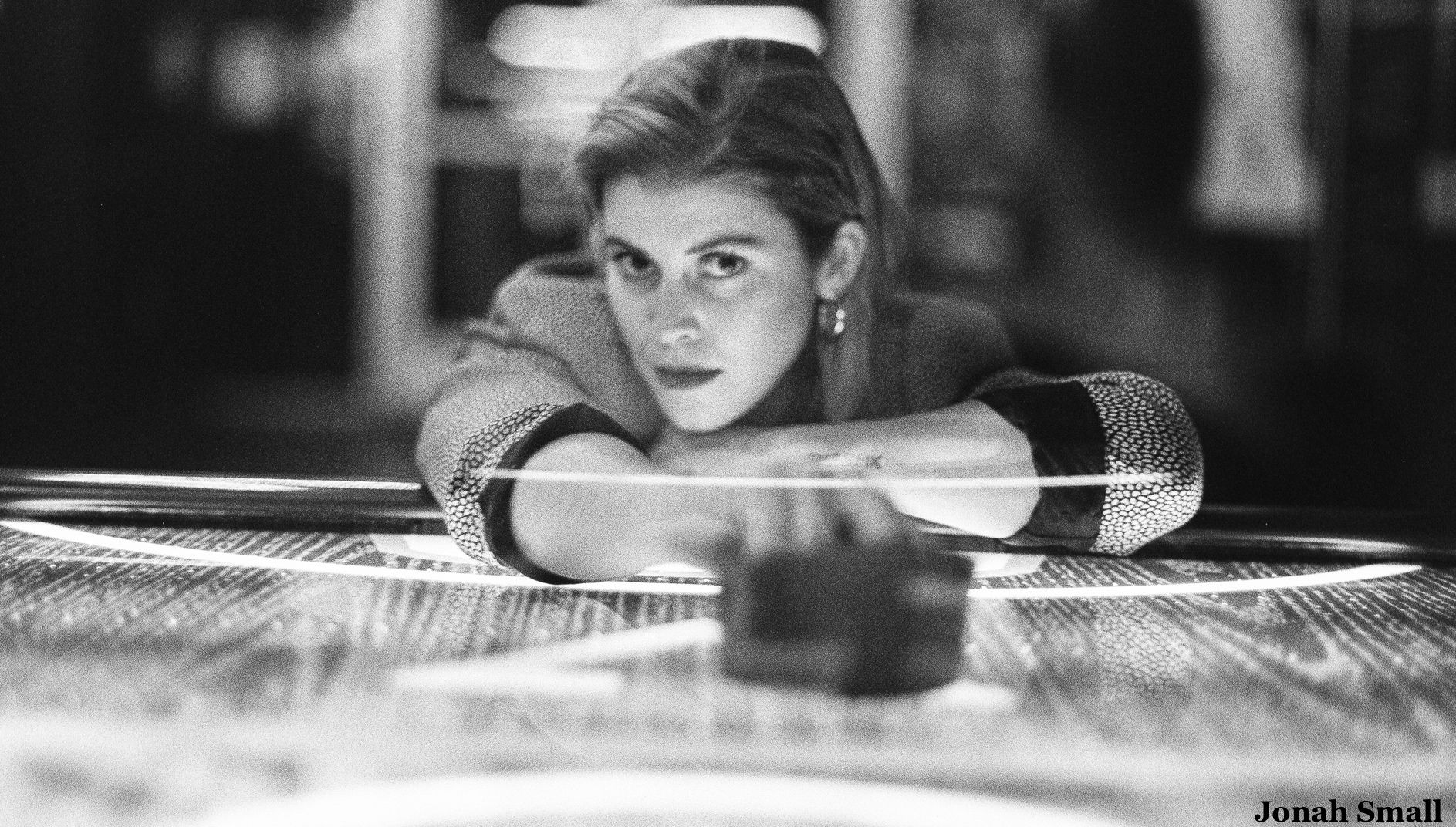 Marlana
Magazine Articles
Rocko The Intern

July 2010 - January 2013