Sweet Lizzy Project – Technicolor Indie Rock Born From Cuba's Grey Market
Friday, January 24, 2020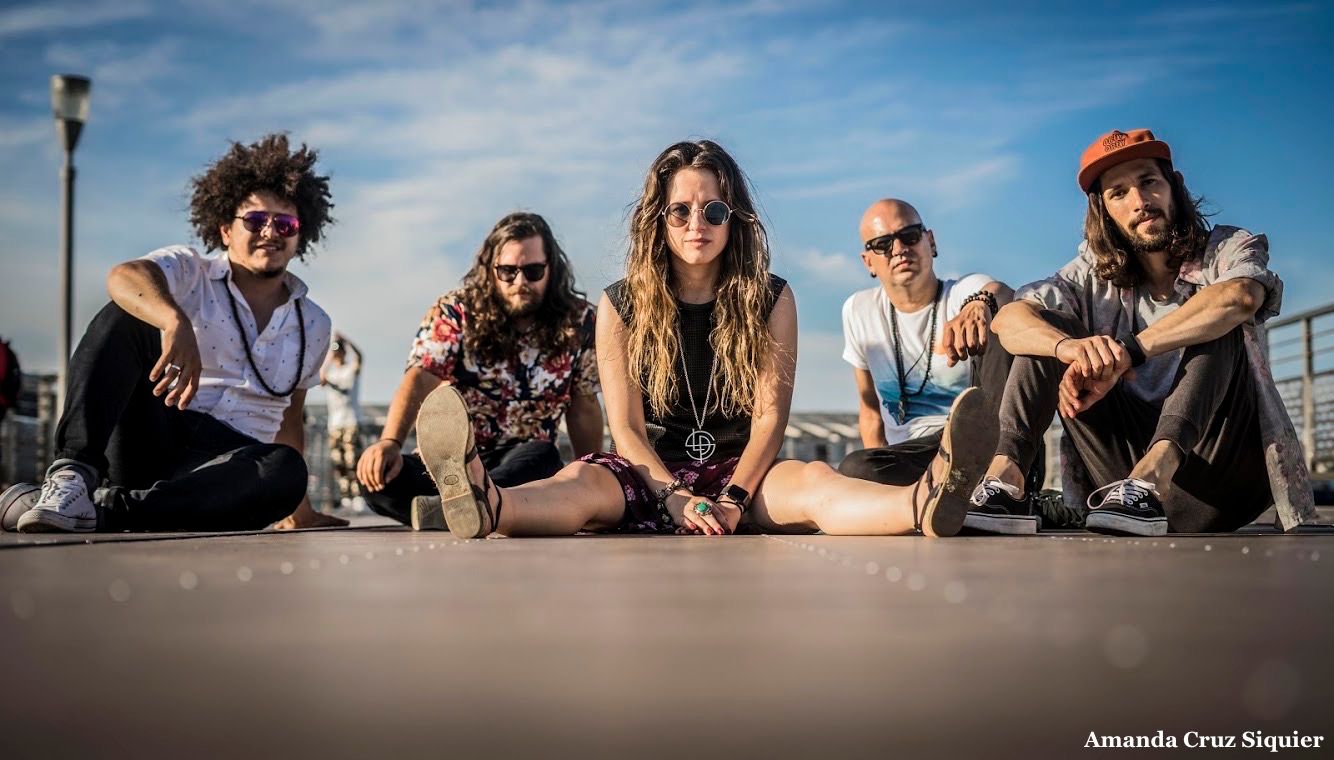 In April of 2018, when Lisset Diaz and her Sweet Lizzy Project bandmates walked into Blackbird Studio in Nashville, TN, alongside The Mavericks, it was a momentous occasion. Hailing from Havana, Cuba, Diaz and company had been connected to The Mavericks since a 2017 PBS documentary titled Havana Time Machine brought them into each other's lives, but when it came to this particular moment at the studio, she says, "It was the first time we actually recorded all together."

The song they recorded was "The Flower's In The Seed," which is on Sweet Lizzy Project's upcoming debut album, Technicolor, due out February 21st.

In addition to finally recording with The Mavericks, Diaz notes there was another memorable aspect of the experience – "The microphone I was singing on was more expensive than anything and everything I had in my life, so it was a big deal for me, not because of the money, but because of what it represents. Where I come from, we don't have that."




In Havana the band had a unique set up for recording.

Building a Studio Where You Can't Buy Instruments

When Sweet Lizzy Project were creating their sound back in Cuba, Diaz, along with guitarist Miguel Comas, keyboard player Wilfredo Gatell, bassist Alejandro Gonzalez, and drummer Ángel Luis Millet worked out of a home studio created by Comas that was an extremely tight space filled with equipment of varying degrees of usability. "We had this little apartment," Diaz remembers, "where if you were recording the drums you couldn't even walk in the room because it was so little. It was impossible to record a session with all the musicians in the same place. Also, all the equipment was super old, like Russian stuff {laughs}. You don't have Guitar Center in Cuba, or any other record store, or music store."

The equipment was acquired via Cuba's underground grey market.

According to Diaz, the fact of the matter is, "It's really hard to survive as a musician in Cuba."

From Biochemistry to Forming The Band

Music, while always playing a role in her life, had just been a hobby for Diaz until a handful of years ago. "When I started doing this I was not thinking like oh I'm gonna be a real artist now, and I'm gonna get a band, and I'm going to go to Nashville," she explains, "I was studying biochemistry, and I was like, I like music, and I can play guitar, and I want to write my songs, but no one's gonna hear them. It's not like I'm gonna share it with the world, it's just for me."

After graduating from the University of Havana, Diaz stayed at the school as a teacher, and researcher. Music, however, would continue to call her, and eventually she was teaching during the day, and performing at night.

"It was weird," she says, "because right after the exams at school the students would ask me, 'Hey teacher, where are you playing tonight? Can I go to the show?' I was like, yeah."




Booking shows would prove to be a challenge for Diaz, who notes, "The music scene in Cuba, some people really love rock n roll, but it's not promoted as much as it should be. It's all about traditional Cuban music. That's what you're supposed to do."

Diaz also had two additional hurdles to get over – she had no musical past, and she was singing in English.

"Since I didn't come from a music school it was really hard for me to start performing," she explains, "because in Cuba it's not like here (in America) where you just start playing everywhere … (In Cuba) you have to go through the institutions, and it's basically the government, so they need to kind of approve your work, what you're doing. That's really hard if you decided, like it was my case, to sing in English and (perform) rock n roll. Years ago you could go to jail in Cuba if you had a record of The Beatles, for example, just because it was music in English. It was considered too American, or whatever, even though The Beatles were not American."

Luckily, Diaz found some kindred spirits in the form of her band. "I have four other crazy people with me. They did exactly the same. They were like oh, you're singing rock n roll in English … ahh, we'll do it with you."



Diaz has been honing her English skills since childhood. She says it's partially the result of having a mother who refused to let her kids to be stagnant. For Diaz, this meant English lessons, although she says, "I don't think I learned too much back then, but I realized how much I liked it, and after that I was just paying attention all the time, like when I was watching a movie, or listening to music, or reading a book, I was always learning English, because I liked it. I like languages. I studied French, as well."

Learning English was part of a childhood Diaz describes as a happy one. While in America there are two distinct versions of Cuba people see – the version that has celebrities vacationing there, and the version that involves people fleeing the country in hopes of a better life – Diaz says, "Every case is different, and every family has its own story, but in my case it was never that bad. I was a happy kid."

Making Their Way in Havana's Music Scene

While happiness was the dominant emotion of her childhood, frustration peppered her early musical endeavors, especially when trying to book herself at local venues, which were not interested in rock n roll, especially rock n roll performed in English.

Persistence, however, paid off, and Sweet Lizzy Project started to become prominent in Havana's music scene. Diaz, who was burning the candle at both ends, realized a major life decision had to be made. "It was really hard for me … I was waking up very early in the morning to go to the University, dealing with the public transportation in Cuba – which sucks, you have no idea – and then in the nighttime I was playing clubs, or bars, and eventually it was theaters. It was exhausting for me, so I had to choose."

While she says, "I love science," in the end, "music won."

"I was really happy about Sweet Lizzy, and what I was doing."

The Documentary That Changed Their Lives

Diaz wasn't the only one happy she decided to do music full time, when PBS made a trip to Havana to film the 2017 documentary Havana Time Machine the network chose Sweet Lizzy Project to be part of the show.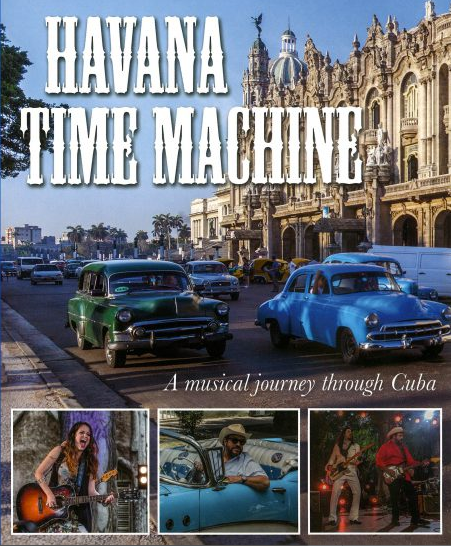 The documentary was hosted by Raul Malo of The Mavericks, a band with strong Cuban roots, and Malo took an immediate liking to Sweet Lizzy Project, spending a considerable amount of time with the band.

"We talked a lot," Diaz remembers, "He listened to the music. We were recording what was going to be Technicolor … We had some stuff already recorded, and he was fascinated because it was so hard for us to record in Cuba."

Malo was so impressed by the band, Diaz says, "He was very excited about the possibility of signing us to his brand new record label (Mono Mundo Recordings)."

When Malo left Cuba to return home to Nashville, however, the members of Sweet Lizzy Project figured they'd be out of sight, out of mind.

"Right after he left we were like OK, we're not gonna see this guy again in our lives."




Less than a month later Diaz's phone rang, and it was Malo. Before she knew it, she and guitarist Miguel Comas were in Nashville meeting Malo's family, and the people he wanted the band to work with.

"The first time Miguel and I came here," Diaz remembers, "The Mavericks were recording at Blackbird, so we got to see that amazing studio, working with all the amazing team they have there, and we were so impressed."

Diaz says she and Comas left with one idea in mind – "We have to be here. This is the place. We have to record here. Technicolor needs to be recorded here."

Upon returning home the band made plans to get everyone to the U.S., but those plans hit an unexpected snag. "We needed visas to come to the States," Diaz explains, "and right before we had the interview the American embassy in Havana was closed by the Trump administration."

The emotional hit was a big one. "It was really hard, after having all those plans like oh yeah we're going to the States, and we're going to record in Nashville, music city, that's so exciting … then (to) go back to reality, like OK, that's not gonna happen, we just have to keep doing what we were doing before."

Thankfully, their melancholy was short lived. "We found the right people, and they helped us because this was a cultural project, and because we all knew The Mavericks."

Malo and his family became the official host of Sweet Lizzy Project, not only signing them to his label, but housing members of the band, as well.

A Life in Technicolor

Diaz and company had already recorded parts of their debut album, Technicolor, before they hit Nashville, but now they had access to Blackbird Studio, and could actually record together. The result is an album that's a mixture of Cuba, and Nashville, or as Diaz puts it, Technicolor is "our story."

"I love that it has a part of Cuba there, and it has the Blackbird there, as well, so it really is our story on this record. All of that change, all the process of changing our lives, together, it's right there. That's something I think people are going to appreciate once they know the story, because it comes together – music and our story. That's something I love about this record."




Getting Technicolor to American fans will be easy. Getting it to the band's Cuban fans, however, will be more of a challenge. Diaz notes that Cuba currently has no access to services like Spotify, or Amazon, so she plans on bringing copies of the album to Havana herself, saying, "They're going to have it from me."

She adds that she has no problem going above and beyond for the band's Cuban fan base. "Every time we go there everybody is super supportive," she explains, "We have a lot of radio interviews, and TV shows, everybody wants us. They know (about us), it's just that they don't have access. The dynamics are so different there."

Something that's been helping Cubans gain access has been an underground distribution system called El Paquete, which is an element of Cuba's grey market. El Paquete is a thumb drive that has American movies, music, and TV shows. It can be had for one day – enough time to transfer all the files – for a fee.

While Diaz says internet access has expanded in Cuba over the past three years, "El Paquete was from people who had internet for some reason, and they would distribute this thumb drive all over the city. It was amazing."

Diaz continued, adding, "That's something I love about Cuban people, we are very – and I'm going to include myself – we are very resourceful. Since we don't have a lot of stuff, and it's always hard to get, sometimes food, or toilet paper, or whatever you can imagine can be hard to get in Cuba, you have to make it work. If you don't have this, then you have to try with this other thing. It has to work. It's the same thing with music."




Cuba won't be the only place Sweet Lizzy Project visits this year, as the band – which has already performed in 19 U.S. states over the past two years – is planning a U.S. tour in support of Technicolor.

Considering their history, Technicolor is a perfect album title, as Sweet Lizzy Project went from having to procure instruments on Cuba's grey market, to being a band known for their vibrancy.


For more Sweet Lizzy Project check out sweetlizzyproject.com, and follow them on Facebook, Twitter, and Instagram.



Labels: Music Interviews
posted by Adam Bernard @ 7:00 AM

My Book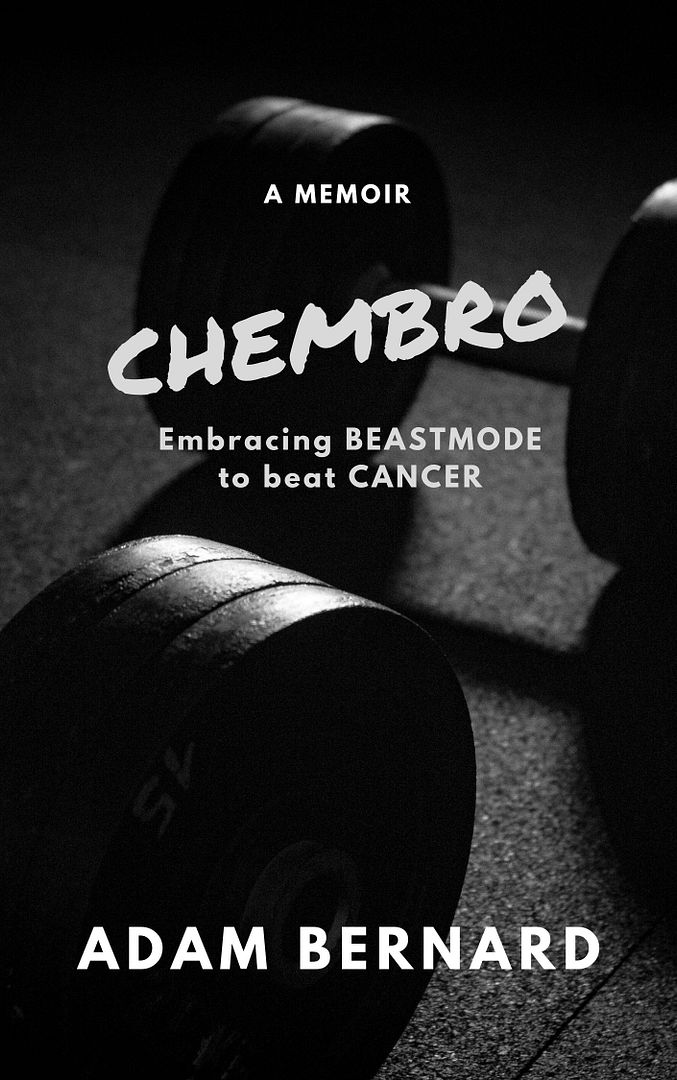 ChemBro:
Embracing Beastmode
to Beat Cancer

Click here to purchase
Latest Interviews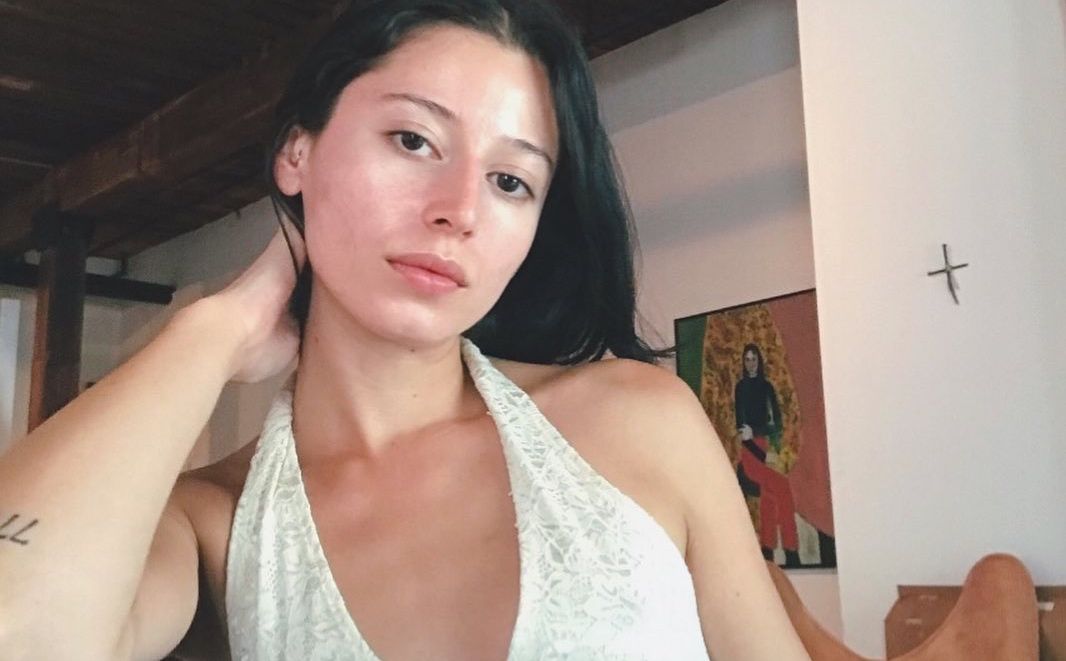 Valley Latini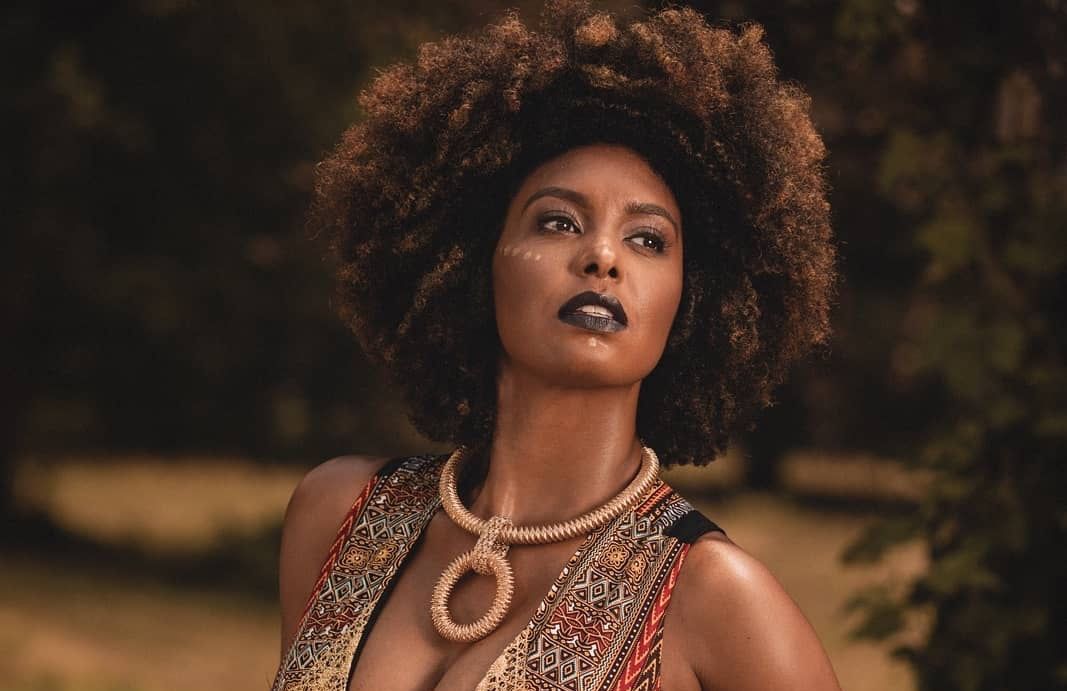 Jessie Wagner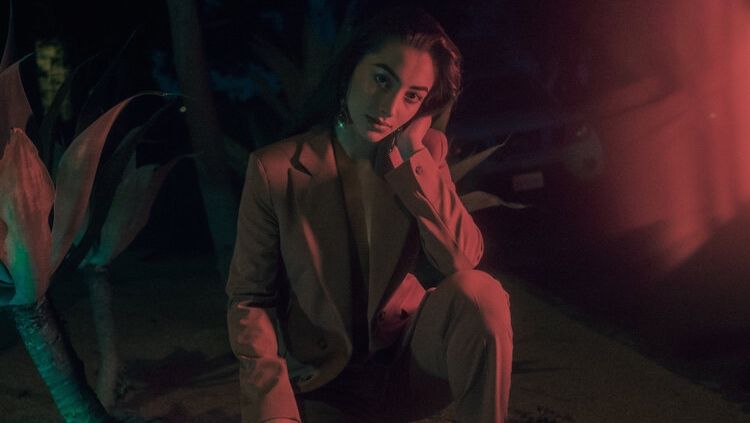 Syrena
Magazine Articles
Rocko The Intern

July 2010 - January 2013