Stacking The Deck with Primo
Friday, November 15, 2019

Stacking The Deck is a feature exclusive to Adam's World where I bring packs of 1991 Pro Set Superstars MusiCards to artists, and we discuss who they find in each pack.

Primo has never played a local show. This is because the synthwave artist is from another galaxy.

Explaining how she landed here, Primo breaks down her backstory, saying, "The story of Primo is that I am an intergalactic assassin sent from the future, and another galaxy, back to the '80s to do a hit job, and I end up falling in love with my target … so she's always been an alien, and she's always been a badass rock and roll assassin, but she fell in love with the '80s and wanted to stay, so she didn't go back to her planet. She's here now."

A wildly creative concept, Primo is the alter-ego of Austin-based musician, Laura Lee Bishop, who released her first EP under the new moniker back in 2017. Titled To the Max!, the project was a first glimpse into the world she's created.




I caught up with Primo before her recent show at Berlin Under A in NYC to open up some packs of MusiCards, and the artists we found sparked conversations about her musical influences, the time she was in a hair metal cover band, and her very non-PG thoughts about the movie Labyrinth.




Tina Turner


Let's start with Tina. She is 100% one of my biggest influences. Huge huge huge for me. I'm obsessed with everything she's ever done.

I saw her when I was in college at NYU.

You have to specify that you're not 100 years old, because she's been performing for like 60 years.

OK. I saw her in like 2008, or '09. I took the train into New Jersey with my friend Bennett. It was the first time I ever drank 40s on the train out of a paper bag, which was really fun for me.

I would say like 75% of my songs, when I write them, I think – would Tina sing this? Is this a Tina song? A lot of vocal things I do are based on Tina Turner.

Is this for your previous projects under your own name, as well as Primo?

I would say for Primo, but Tina Turner has been a huge influence on me my whole life. It's not like something that was an influence when I started doing Primo, my whole life Tina Turner has been one of my #1s … and Patti LaBelle. Tina and Patti are my two ladies.

Do you remember when you first bought a Tina Turner album, or when you first heard her? How old were you?

Really really young.

My mom had an amazing record collection, and great taste in music.

And when I did see Tina (live), I don't know how old she was, but she was maybe in her 60s, running around, it was insane.

She has the energy of a woman half her age.

Yeah, because I perform and I'm gonna keel over after 30 minutes.

Please don't. That would be a terrible end to this night.

It's almost happened. One of my last shows was a short set, so I was trying to pack everything in, and by the end I was totally out of breath.

This is the only cardio I get – performing.




RATT


RATT is not a huge influence, but RATT just gives me a memory.

I used to be in an '80s hair metal cover band.

What was the name?

It was called Rock Hard.

I was the singer, and we sang every one hit wonder song, and then every popular hair metal song, (but) they hated anything that was too popular, so if it was Def Leppard's "Pour Some Sugar On Me," it was a no. They would do "Photograph," but not anything too too obvious.

The guitarist, who actually played on (the Primo songs) "To The Max!" and "Showdown City," he's a phenomenal guitarist, but he was obsessed with RATT, so we used to call him RATT Boy.

He's amazing, and he fuckin' looks like he's in one of these bands. He's just rad from head to toe, a badass guy. We used to call him RATT Boy, and then one day someone called him RATT Boy one too many times – fistfight.

So every time I see RATT I think of him getting really pissed about us calling him RATT Boy. He's probably going to get so mad that this is in the story, but he just loves RATT, and he's such a good guitarist.




Tom Petty


Tom Petty I saw with my mom in Dallas. I think it was the only concert we saw just the two of us. It was a really special weekend.

I love Tom Petty. My husband is huge Tom Petty fan. My husband plays drums for me in Primo, and has always played drums for me. I used to do more singer-songwriter, Americana rock type stuff, and Tom Petty was a huge influence.

The thing I love most about Tom Petty is that I love a singer who the second they start singing you know who it is. You don't need to hear any music, they just have the most distinct fucking voice, and he has one of the most distinct voices that's ever sang ever in the history of the world, and he's written some of the best songs in the entire world.

He's also evidence that maybe the cleanest and "best" voice isn't necessarily the best thing in the world.

Oh yeah, I 100% agree, and I'm not a "pretty" singer, necessarily, I'm a screamer. It's like a guttural screech a lot of the time, but it's me, and it's emotional, it's what I'm feeling, it's not perfect, but it's real.

I'm into an interesting vocal, not a perfect vocal.

Did you have any vocal instructors who tried to get rid of any perceived imperfections in your singing?

This is gonna sound really conceited, but no, because I was a Class 1 vocal soloist, so I can do that, but that doesn't move me, or inspire me. I feel like that's really important to being a singer, to have that technical side, and to be able to sing perfectly, but what moves me is when someone takes that training and then does something interesting with it.




Cher


Cher is, even outside of music, just attitude, 100% what I would like to be. She's funny, number one, which is huge, and she's so confident, and sure of who she is and what she's doing. There aren't a lot of artists that have the confidence that Cher has. And the longevity she's had … she put out an album not that long ago, a few years ago, the one that had "Woman's World," I loved that album!

When I was in college she released "Believe," and started that whole Auto-Tune, vocal distortion, thing.

She was one of the first people to do that.

She's innovated. That song … people kind of were saying stuff about when it first came out, and the next thing you know everyone is doing it.

And that voice, that's another thing about Cher, it's distinct.

I like innovators, and I like unique, interesting, vocal stylings.

When it comes to unique vocal stylings, how did you develop yours?

I don't think I developed it as much as it's just what comes out. Even when I say, "On this one I'm going to be calm, and tame, and normal," I'm never calm, and tame, and normal. I always end up being ridiculous. If I'm not yelling by the end of the song it's not a Primo song, it's not a Laura Lee Bishop song. If ain't screaming then it's not happening. That's just the way it is with me.

Sometimes when I'm singing I'll cry. I upset myself if it's sad, or if it's an angry thing I get really mad, and I'll be sweating profusely, so I think for me developing it is just living in the song, and really feeling the song, and making it like a story that I'm telling that I'm intricately involved in, and invested in.

Cher was also a chameleon, constantly evolving and changing, and you've done that going from your solo work under your own name, to Primo. What sparked your evolution?

I was just kind of tired of people telling me what I was gonna sound like, or what I should sound like, or what they thought I wanted to sound like. They were always so wrong, and things were getting so far away from where I intended them to be that I wanted to cut out all producers, all label people, all anyone.

With Primo I record and produce everything myself in my guest bedroom. No one else is involved but me, so I don't have to answer to anyone. I don't have to do anything I don't want to do, and I can release music when I want, and how I want. It's 100% freedom, that's what Primo is for me. It's been the most freeing, exhilarating experience, and I've learned so much, so so much.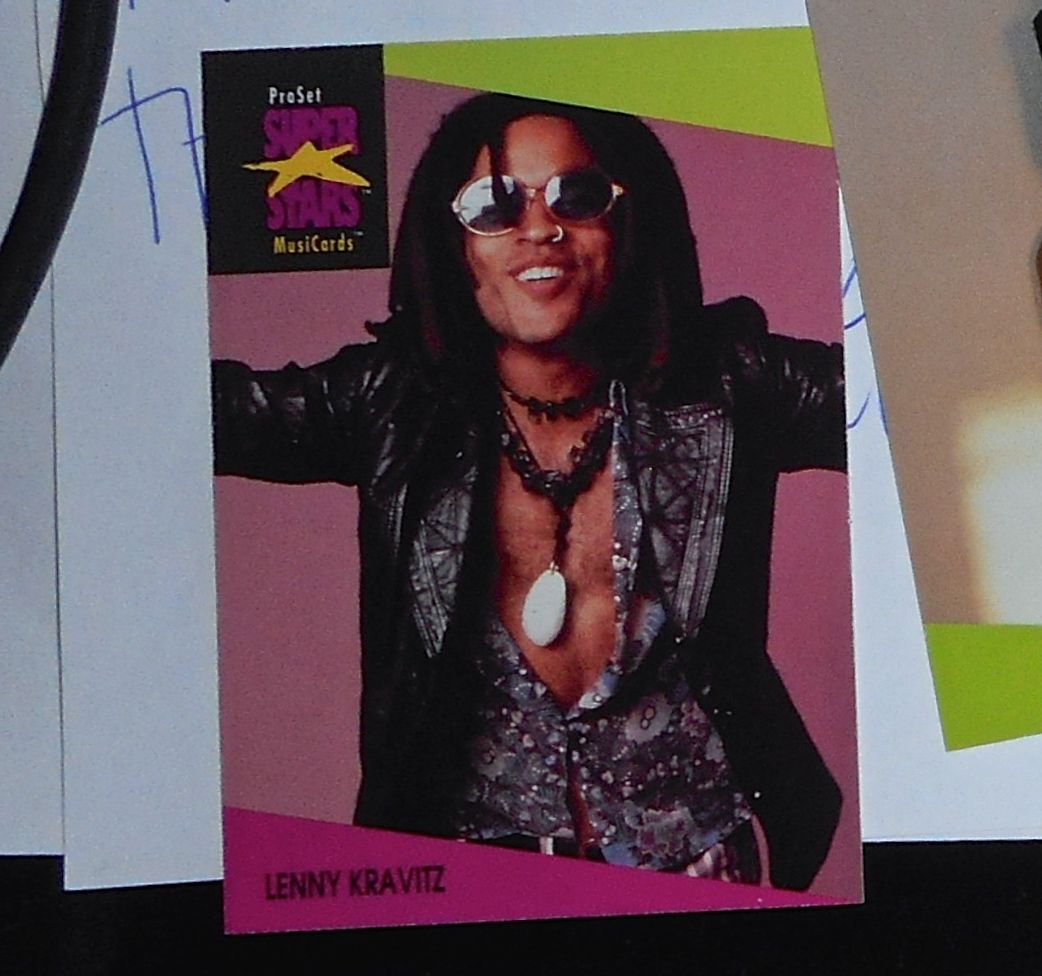 Lenny Kravitz


Lenny Kravitz has been a sex symbol for a long time. I'm sure quite a few people had posters of him on their bedroom walls. Was there any artist whose poster you had on the wall as a kid, that maybe you were obsessed with?

Obsessed with David Bowie 100%. Obsessed to the Nth degree. My screensaver on my computer, my iPad, my phone … well, right now my phone is Freddie Mercury.

My first sexual feelings in life were David Bowie. Labyrinth. Jareth.

Wait, your first sexual feelings were David Bowie stealing a child?

David Bowie wearing really tight stretch pants with his whole package on display.

I focused more on the stealing of the child.

It was all about the dick for me.

David Bowie 100%. I have dreams about him. I have written songs about him. I have a song called "Within Me" because there's a line in Labyrinth where he says, "You can't live within me," and I made that into a song.

Did you ever get to see him?

No. No, it's really painful. I always had this dream that he would hear my music one day, and then I would be his protege, and then we would fall in love.

Does your husband know about this dream?

Oh yeah, he knows how I feel about David Bowie. I'm obsessed. It's borderline weird.

It's sad that he won't be able to read this.

He's watching down on me. He watches me all the time, like while I'm in the shower … while I'm changing … just laying in bed at night.




For more Primo, check out primothealien.com, and follow her on Facebook, Twitter, and Instagram.



Labels: Music Interviews, Stacking The Deck
posted by Adam Bernard @ 7:00 AM

My Book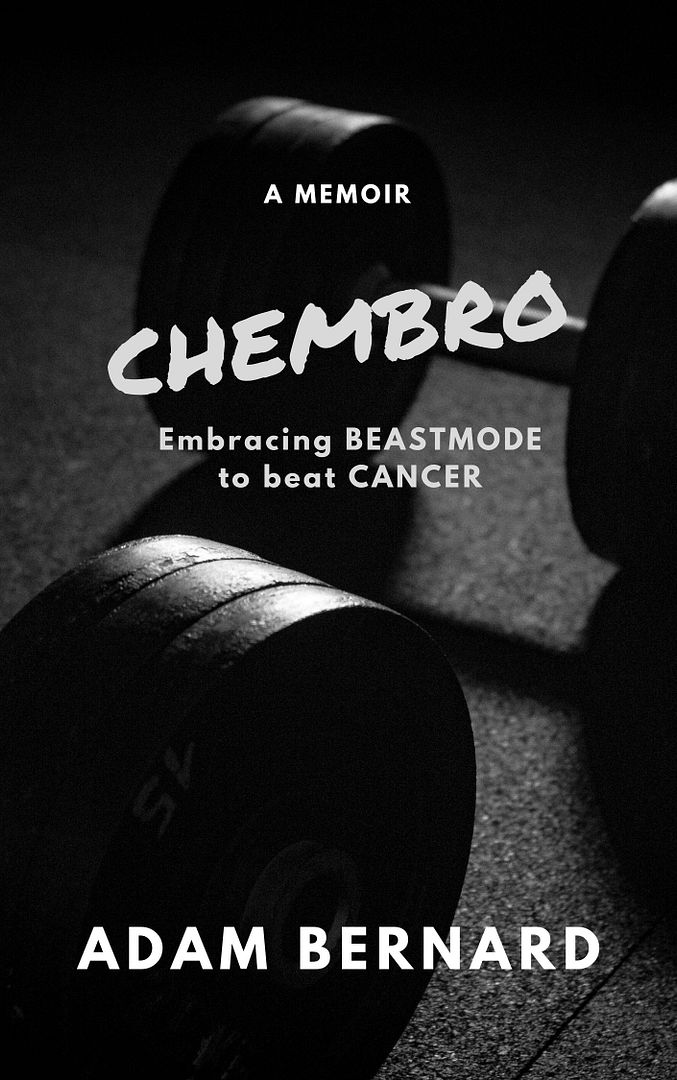 ChemBro:
Embracing Beastmode
to Beat Cancer

Click here to purchase
Latest Interviews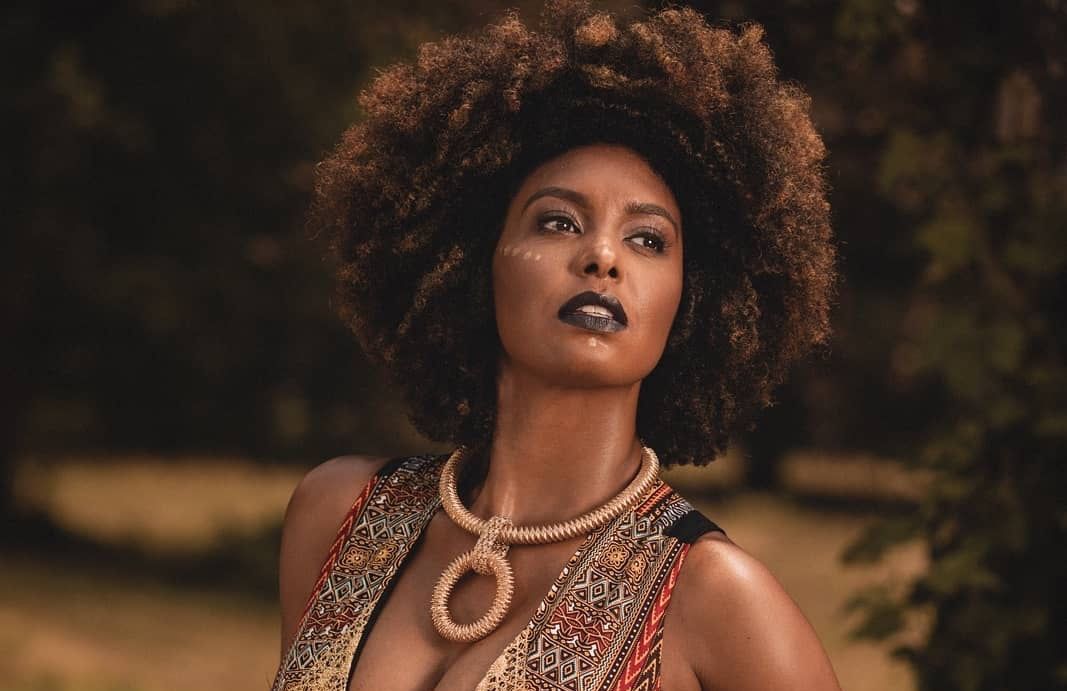 Jessie Wagner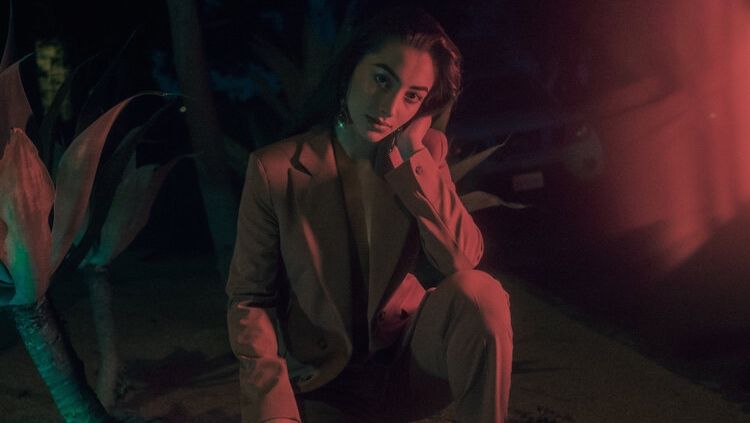 Syrena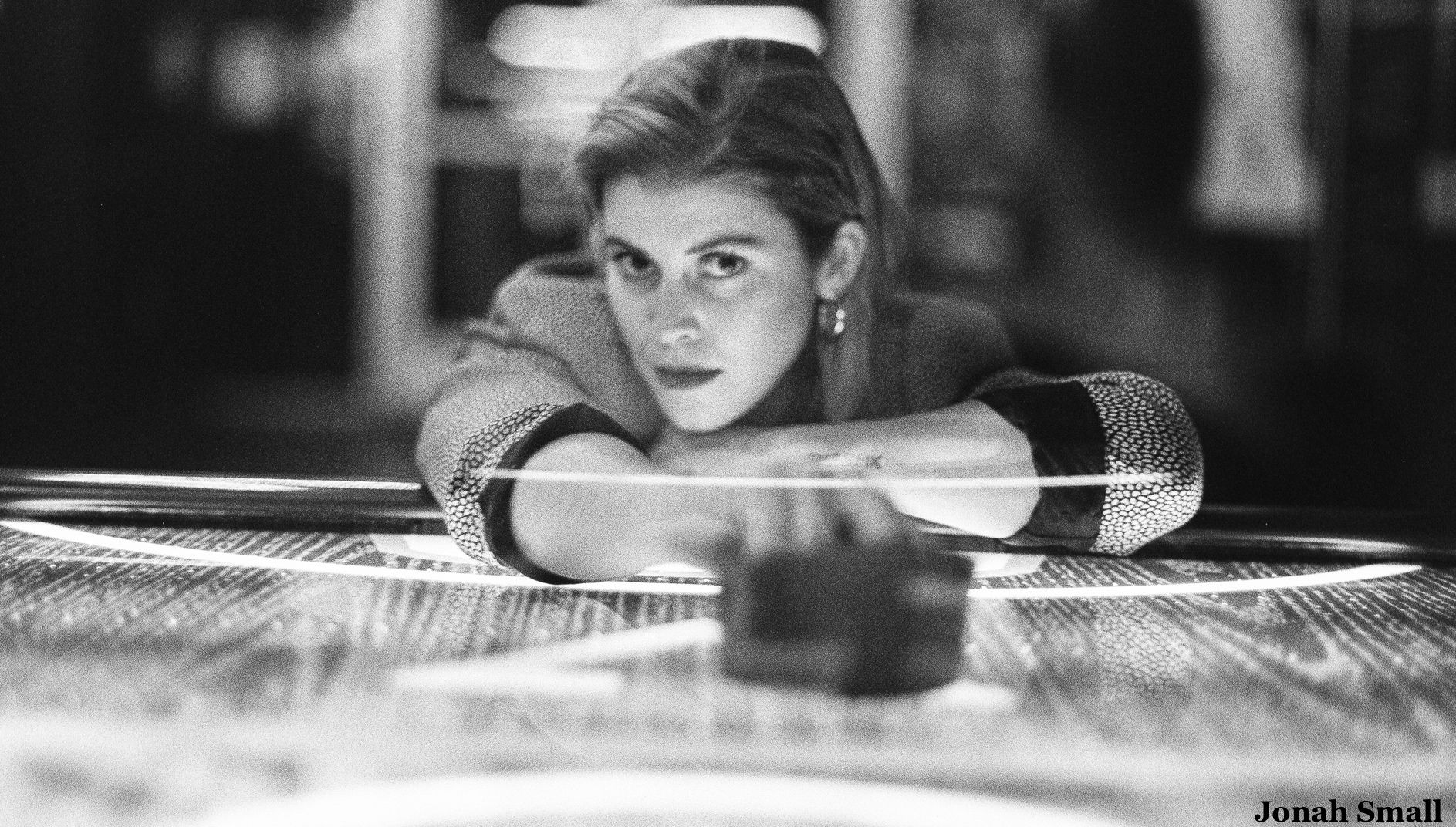 Marlana
Magazine Articles
Rocko The Intern

July 2010 - January 2013