From Brooklyn to Anchorage – How Half of an NYC Indie Band Ended Up in Alaska
Friday, November 01, 2019

On April 1st of this year, NYC indie rock band Schmeeze took the stage at Gold Sounds in Brooklyn as the headlining act of the night. It was a night that had been filled with an air of mystery, as the band said it would be their final show before lead singer Michelle Eliza and guitarist Mike Miller moved to Alaska, but due to the date of the event, fans had no idea if the claim was true.

"We were kind of able to bait it," Michelle remembers, "like, 'We're moving to Alaska. Is this an April Fools joke, or is it not?"

By the end of their set it was April 2nd, and the band revealed it was no joke, the couple had their bags packed, and were going to be leaving NYC in ten days.

Now, six months later, the duo are firmly ensconced in Anchorage, with Michelle hosting a weekly radio show on KNOR 106.1FM, and having a spot on the Rage City Roller Derby roster.

She admits it was a pretty big risk when she and Mike made Alaska their chosen destination. "We'd never been here before," she says, "Never been here. Didn't know anyone."

The decision to make such an adventurous move actually came in the winter of 2018 during an especially frustrating December in NYC.

A Long December

The holiday season is New York City is marked by traditions like the Christmas tree lighting in Rockefeller Center, the Radio City Christmas Spectacular, and an influx of tourists that make an already crowded city seem even more cramped than usual.

For Michelle and Mike, the holiday season of 2018 was also marked by what was turning into a fruitless search for a new apartment.

Having bounced around Brooklyn and Long Island, the couple were looking for something more permanent, but were finding nothing. "We were having no luck at all trying to stay in Brooklyn," Michelle remembers, "everything was entirely too expensive. We just couldn't find something that would be a good living situation for us as a couple who'd been together, at that point, for six years, in our late 20s, and in his case, early 30s."



There was another issue lingering at the core of their housing dilemma – they were burned out on NYC.

"A lot of the things we really loved about New York, we kind of noticed were getting phased out," Michelle explains. "It's a city that moves very quickly … I just got tired of having to feel like I'm constantly playing catch-up."

With Mike having grown up in Florida, and still having friends and family there, the couple's first thought was to move to Fort Myers. Michelle notes, "We had a plan A, B, and C, for people we could stay with when we got there so we could get settled."

When all three of those plans feel through, Michelle and Mike were back at square one.

During one final search for apartments in Brooklyn, a search that wouldn't turn up anything even close to affordable, Michelle said something that would change her and Mike's lives – "I said, 'Fuck it. Let's move to Alaska.'"

Destination Anchorage

Michelle knew Alaska was a destination Mike had on his radar, as he'd mentioned he'd love to take a trip there. When she suggested they move there, sight unseen, Mike agreed, and the couple started making plans. The first step was figuring out where in Alaska they wanted to live. Ultimately, they decided on Anchorage.

"We picked Anchorage because if you look at the road system, at the road map, it's the most central location," Michelle explains. "We were being honest with ourselves. As much as we like to think we're badasses, and we're gonna move to the bush and rough it, we'd die. We would die in about six hours if we did that."

With the wheels in motion, they decided it was time to tell the rest of the band about their plan to leave NYC. "They took it well," Michelle says of the emotionally rough reveal, "I think to a certain extent they kind of saw it coming a little bit. We had been talking about leaving New York."



Before they were going to set up residence in Anchorage, however, they wanted to find jobs there. Mike teaches guitar, and would able to keep instructing students via Skype lessons. Michelle works with animals, and starting in January she applied to "literally everything that involves animals anywhere near Anchorage." It wasn't long before she started receiving calls, and was hired by a dog daycare the area.

With jobs in hand, they purchased one way tickets to Anchorage, which included a layover in Seattle, and waved goodbye to NYC.

You Stayed Where?!?!

At roughly 2am on April 11th Michelle and Mike's plane touched down in Anchorage. They had arrived at their new home, the only problem was that while they had secured jobs, they didn't actually have a home yet.

After a night at a hotel, they happened upon the Spenard Motel, an inexpensive option with weekly, and monthly, rates. What they didn't discover until after their stay is that the Spenard Motel also has quite the reputation.

Michelle laughs when she thinks about some of the conversations she's had about their two week stay there. "Every time I mention the Spenard Motel to other people they kind of cringe and ask how we did that … Apparently the hotel had a bit of a checkered past, and used to be a place where you'd take an escort."

Once they found an apartment in Anchorage, Michelle, needing transportation, bought a bike off someone on CraigsList. When she went to pick it up, it turned out the couple selling it were about to go on an adventure of their own. In the process of retiring, they were looking to do something similar to what Michelle and Mike were doing, and were getting rid of many of their belongings so they could downsize to an RV. The couple, seeing kindred spirits, and perhaps a younger version of themselves, ended up giving Michelle and Mike a couch, and a La-Z-Boy chair. Incredibly thankful for their generosity, Michelle says with those two gifts, "They furnished our living room."

To further get situated in the area, Michelle, an active roller derby athlete, transferred as a skater from the Long Island Roller Rebels to Anchorage's Rage City Roller Derby, who she notes are currently ranked 69th in the Women's Flat Time Derby Association rankings (out of 354 teams).

All that was missing was music, but that would come soon, thanks to a post on Instagram.

Searching For The Music Scene

Alaska is a tough place to be a musician in the summer months. "No one is doing any indoor activities in the summer at all," Michelle has discovered, adding, "With the summer, much like everyone else, we spent much of our time hiking, camping, and just generally being outside."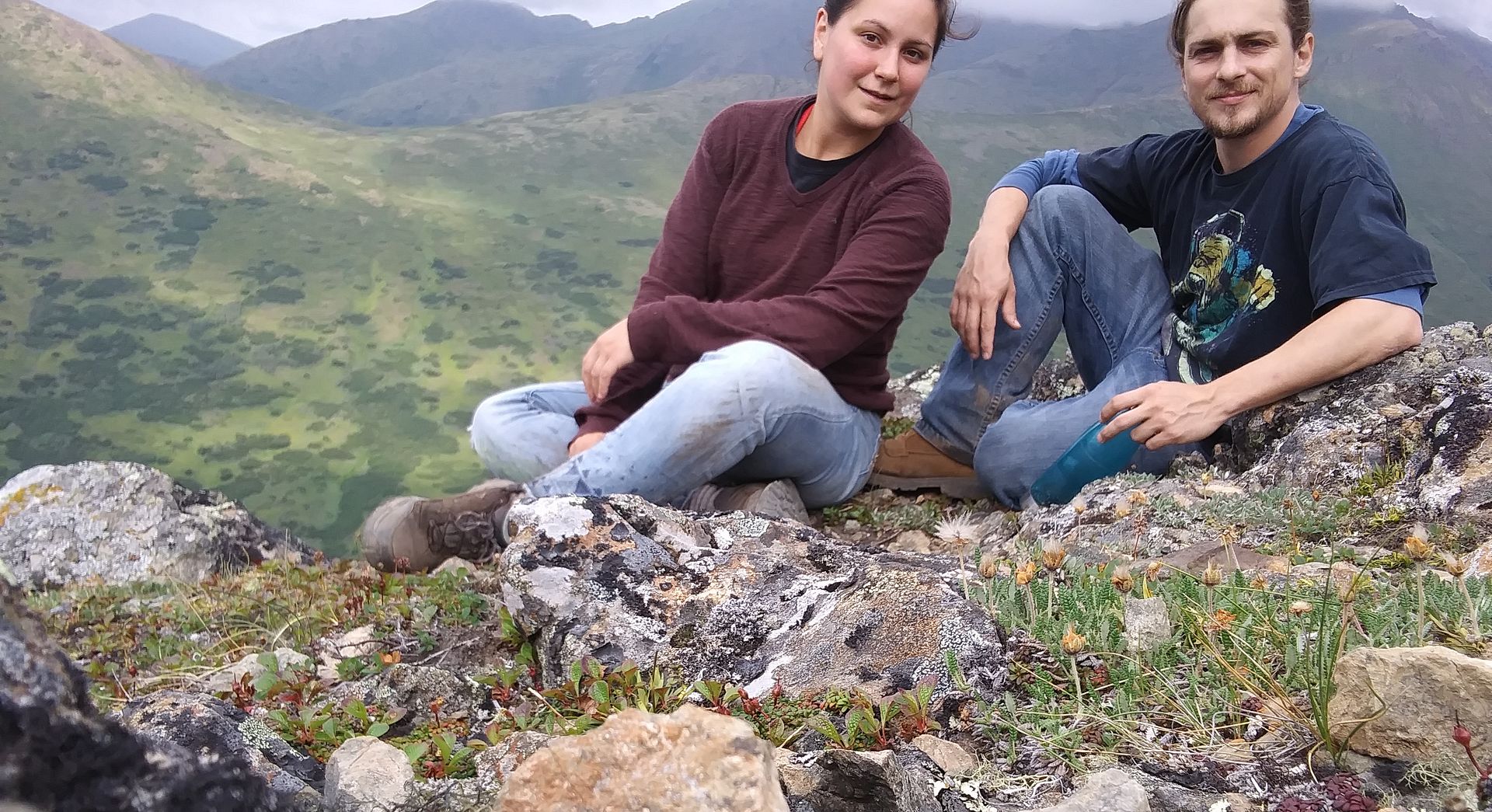 She does note they're starting to connect with some of the musicians in the area, saying, "We're meeting people, and that's kind of the first step. It's a long process before you find yourself where you're actually playing with a band. I was in New York for at least two or three years before Schmeeze got together, and I know Mike was in New York a couple years before he had his first band get together in the city."

In August, Michelle made a discovery on Instagram that would make her a member of the scene in a completely different capacity.

"A volunteer run radio station called KONR (106.1FM) put up an Instagram post that they were looking for hosts." This was a revelation for Michelle, who says, "It's kind of been like a dream of mine to have a radio show."

After sending an email, and filling out an application, she was in, and now hosts her own show, 99 Cents a Hit, from 8pm to 10pm (Alaskan time) on Tuesday nights, on 106.1FM in Anchorage, and streaming online at outnorthradio.com. The show's name is derived from its concept, which Michelle came up with – "It's all music that has somehow made its way into my collection for a dollar or less."

Already an avid digger of dollar bins, the show has led Michelle to come across some monumental finds.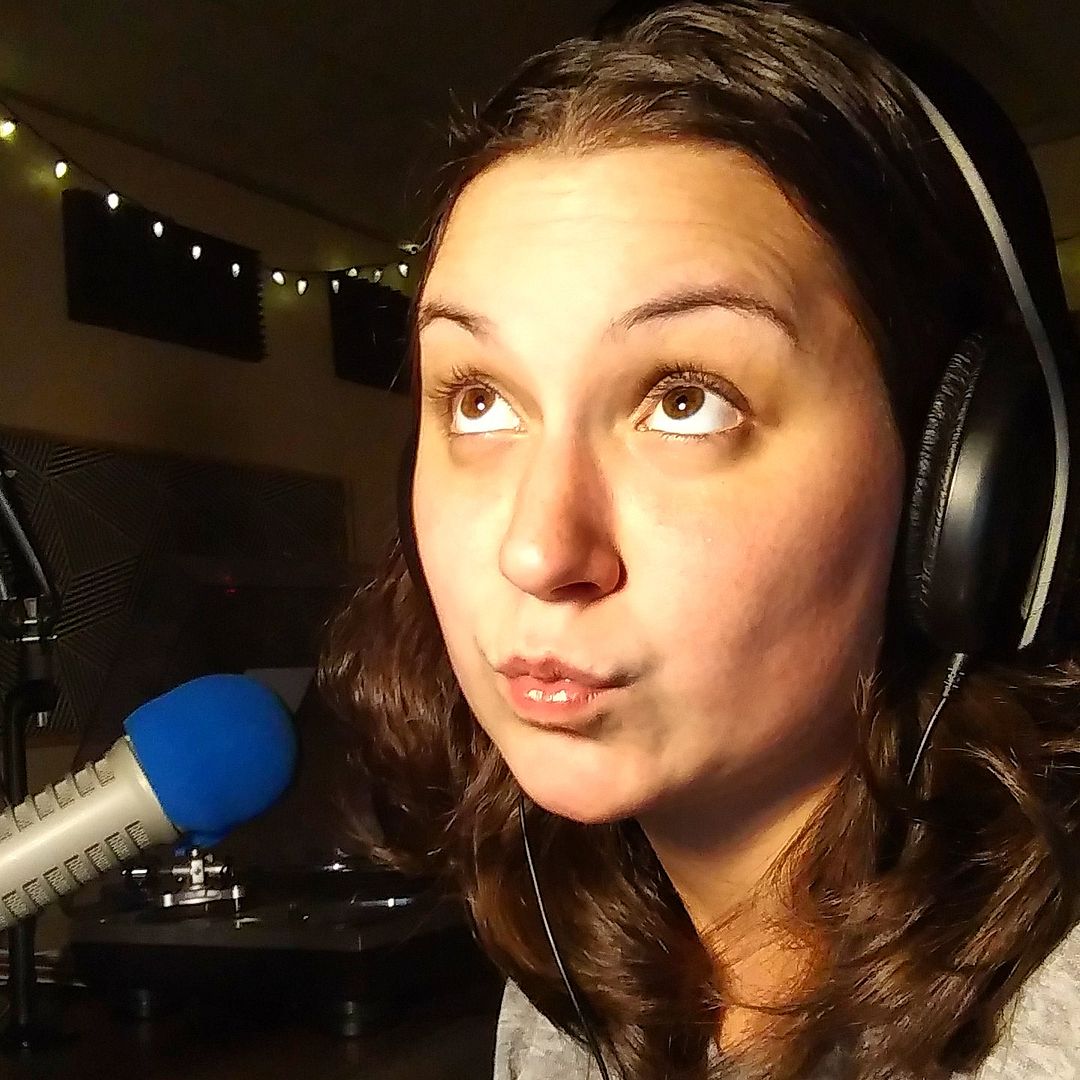 Quite a few gems came into her possession thanks to DJ friend of hers who was making the switch from turntables to a more digital set up. "He brought like three or four milk crates filled with records, and said, 'Here, take what you want. I'll take the rest to my friend to sell at a flea market.' (There was) everything from Iron Maiden, to a really good one that's outtakes from Prince called Chocolate Box, a lot of Sheila E., Tom Tom Club, a lot of extended dance remixes. A lot of great stuff in there."

The big question is – will she ever have any new Schmeeze to play?

One More Serving of Schmeeze

Can a band survive with over 3,000 miles between members? For Schmeeze, the answer is – maybe.

Michelle notes that when it comes to her and Mike's relationship with their former bandmates, "We still keep in touch, and kind of have the idea that we're at least going to jam, and get together whenever we're in town."

Her hope is that those jam sessions will inspire a new EP. It might seem like a nearly impossible task with Michelle and Mike only making sporadic visits to NYC, but judging by what Michelle has already accomplished this year, it's a safe bet she's up for the challenge.


You can follow Michelle Eliza on Twitter at @Jazzbaby433, and follow her radio show, 99 Cents a Hit, on Facebook.



Labels: Music Interviews
posted by Adam Bernard @ 7:00 AM

My Book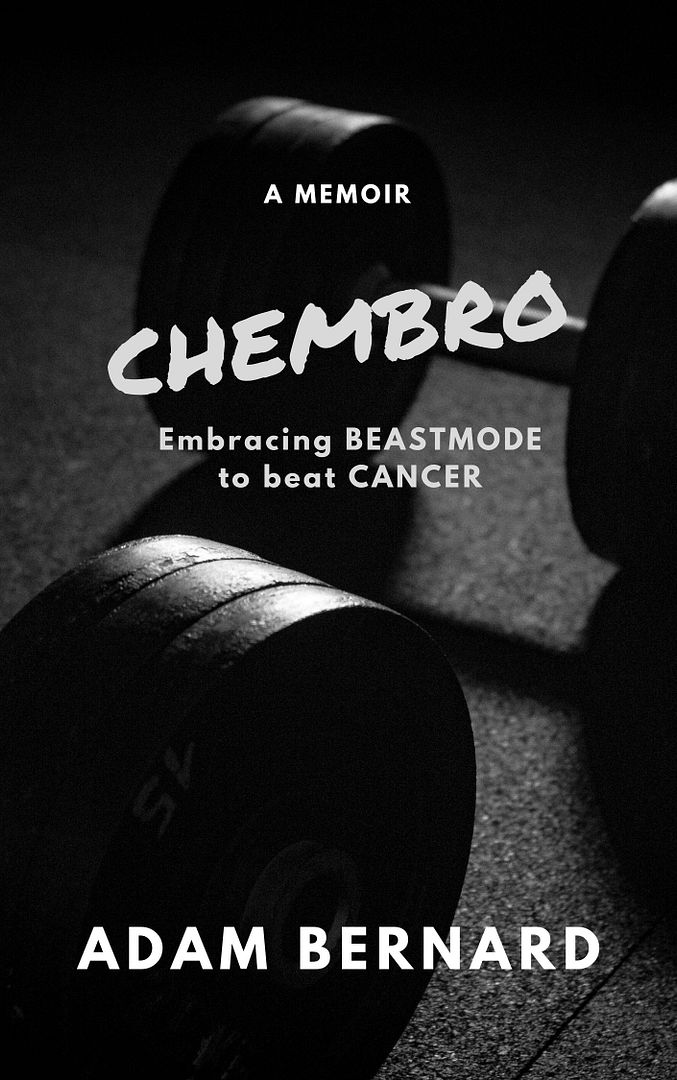 ChemBro:
Embracing Beastmode
to Beat Cancer

Click here to purchase
Latest Interviews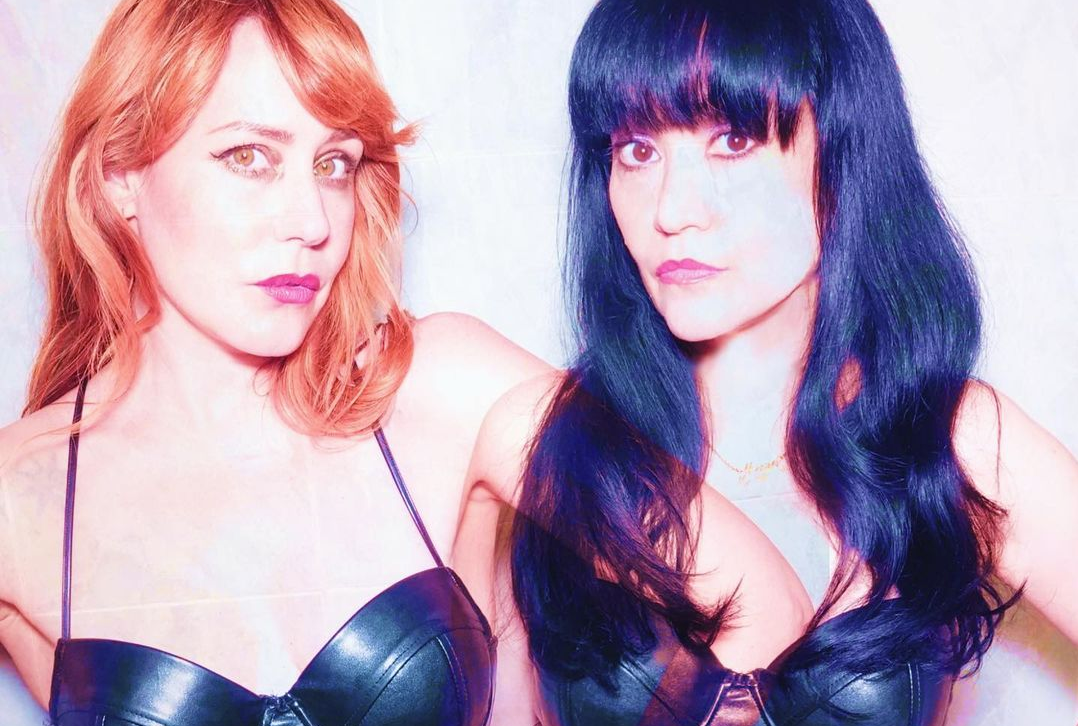 Bunny X

Sweet Nobody

Sunlust
Magazine Articles
Rocko The Intern

July 2010 - January 2013