Corina Corina & Dan Dillinger Team Up to Form I.S.K.B. & Write Some "Script$"
Friday, August 23, 2019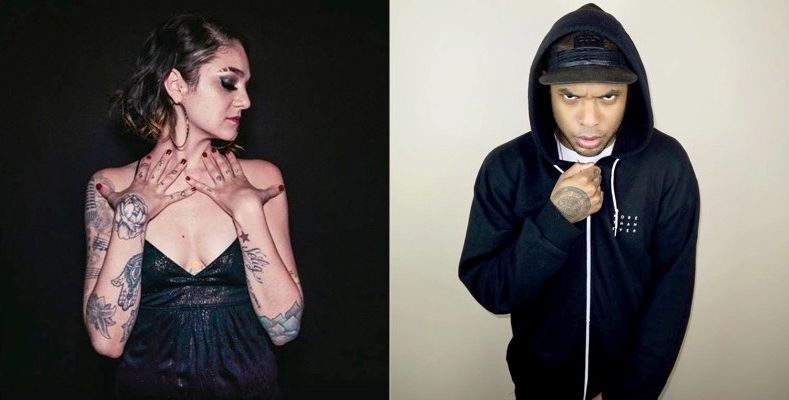 If you've ever been to one of Corina Corina's shows, you've probably met Dan Dillinger, and if you've ever been to one of Dan Dillinger's shows, you've probably met Corina Corina. The two veterans of Brooklyn's underground hip-hop scene have been friends, and supporters of each other's music, for years. Now – despite Corina Corina currently calling the Bay Area home – they are finally collaborators, with a new project titled I.S.K.B. (I Should Know Better).

I.S.K.B.'s debut single, "Script$," features Corina Corina vividly telling the story of her journey navigating the world of prescription drugs to treat her lifelong chronic depression, ADD, and OCD, over a heavy metal infused beat created by her musical other half.

Adam's World has the exclusive premiere of the lyric video.




Wanting to know more, I caught up with both artists to find out about the I.S.K.B project, as well as Corina Corina's medical journey, and the battle to destroy the many stigmas surrounding mental health.

You two have had a collaborative project in the idea phase for quite some time. Tell me how it finally came to fruition.

Corina Corina: We've run in the same music circles for years, and have always strongly supported each other. We always knew we'd do a project together when the time was right.

Dan Dillinger: To be honest, we were finally just both in a good creative groove at the same time, and both didn't have too much on our plates, music wise. She basically came to me and was like, "I'm about to write a really dark heavy project and I think your beats would go great with the subject matter," so obviously I was on board.

Corina Corina: We drunkenly wrote up a contract once, and I think his whole career is signed over to me on a Spike Hill napkin somewhere. {laughs}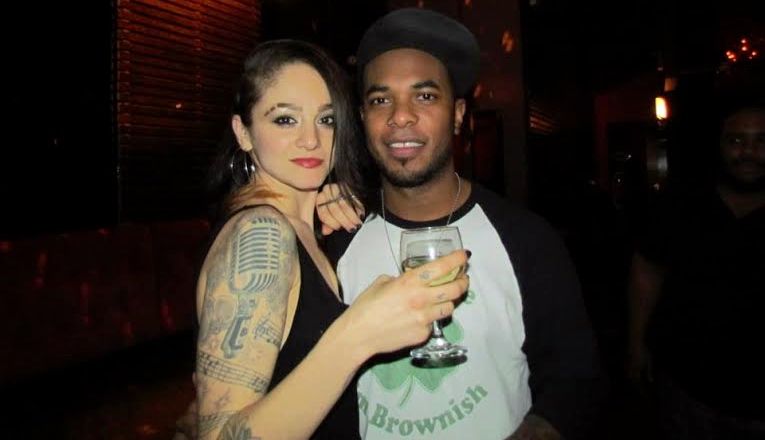 What makes "Script$" the perfect song to introduce the world to I.S.K.B.?

Corina Corina: It fuckin' slaps!!

I think it's such a powerful song, with a strong message, and it came together pretty organically. 

Dan Dillinger: Most of my content is pretty personal and reflective. We all experience these things, but sometimes hearing someone else experiencing the same feelings, emotions, and even problems helps us get through our own struggles.

I think my beats are similar in that way, and create an environment that facilitates what Corina is trying to get out.

Corina, on this song you go into some pretty heavy detail regarding dealing with depression, OCD, and ADD, and the many medications you've been prescribed over the years. What do you hope others gain through hearing your story?

Corina Corina: First off, I want to be clear that this song isn't anti-medication. In some cases, like mine, it's totally necessary. During times where I haven't been on meds, shit gets really dark really fast. That being said, it's taken me a long time to find the right one – shouts to Prozac! – and along the way I've been through some real hardcore suffering with side effects, withdrawals, lapses in health insurance, etc.

Part of the suffering is because of the stigma that surrounds being on medication. It's not something people talk about in any kind of positive light. Usually someone who is on meds is (viewed as) a "crazy person," and that keeps people like me feeling really ashamed, and like we have to be secretive about it. Fuck that!

I'm here for everyone who has been through this. There are a lot more of us than you think.



Two lyrics that really struck me in the chorus are, "Fall in love, couple up / I'm alone, don't give a fuck," and, "Don't cry anymore." How many of the issues people endure today do you think stem from societal pressures to be a certain way?

Corina Corina: I have plenty to say about the societal pressure to settle down – see "Wedding Season" from Hangover Music. This lyric is more about feeling like I'm on the outside looking in.

It's been harder for me to be in a relationships because of the fear of letting anyone get close enough to me to see that darkness. I was ashamed of my mental health struggles and the treatment, or was trying to protect (a significant other) from me for their own sake. All the while I'm watching everyone around me get married and move on. A part of me felt sorry for myself, and a part of me felt really apathetic about the whole thing and didn't give a fuck, as the song says.

The "Don't cry anymore / I don't cum either" line refers to the trade-off of taking meds.

In my experience, most antidepressants have robbed me of some of the more extreme emotional releases – it's harder to cry, harder to orgasm, harder to tap into any sort of vulnerability. That's the part of all this that feels extremely unfair – like either way I'm missing out on a part of being human. Unfortunately, the alternative of not being on meds gets pretty scary, and unmanageable.

Finally, what's on the horizon for I.S.K.B.?

Dan Dillinger: We have 4 or 5 songs done, so maybe adding 1 or 2 more, and finishing up this project. From there we can really go anywhere, and do whatever we want, with it.

We're both busy solo artists, but it's always exciting to collaborate with another creative, especially when you've been friends for as long as we have.

Corina Corina: What we have so far is fire. It's still deeply personal, and filled with a lot of angst, but if you know Dan and I as artists, you wouldn't expect anything less from our debut collaboration.


For more I.S.K.B. follow Corina Corina (Facebook, Twitter, and Instagram), and Dan Dillinger (Facebook, Twitter, Instagram).



Labels: Premiere
posted by Adam Bernard @ 7:00 AM

My Book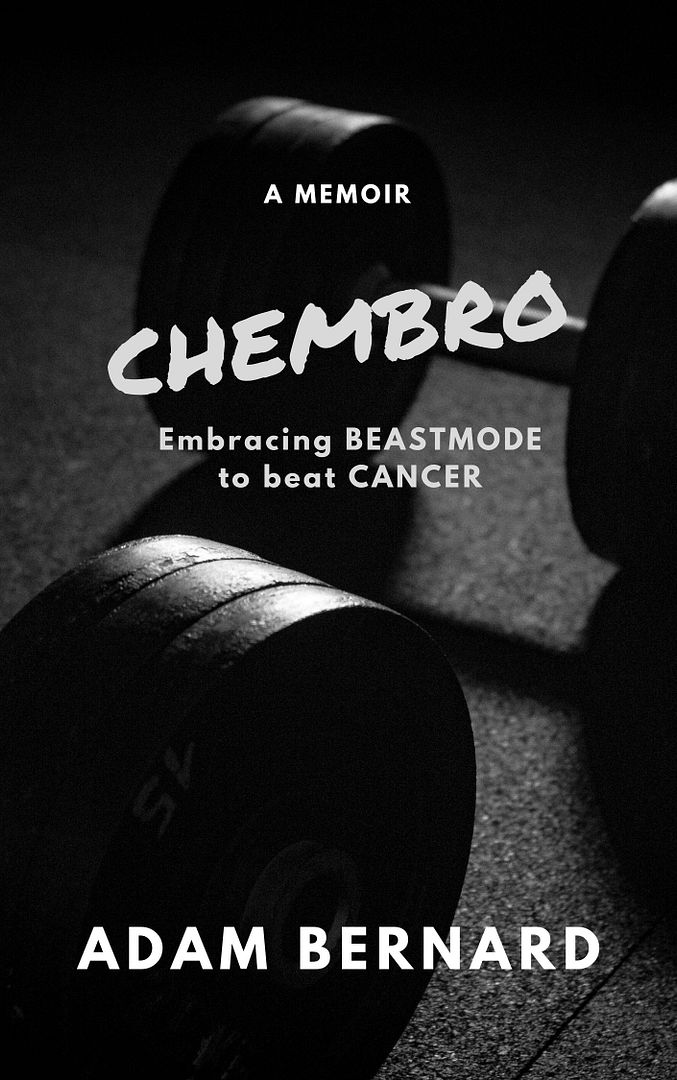 ChemBro:
Embracing Beastmode
to Beat Cancer

Click here to purchase
Latest Interviews

Lisset Diaz
of Sweet Lizzy Project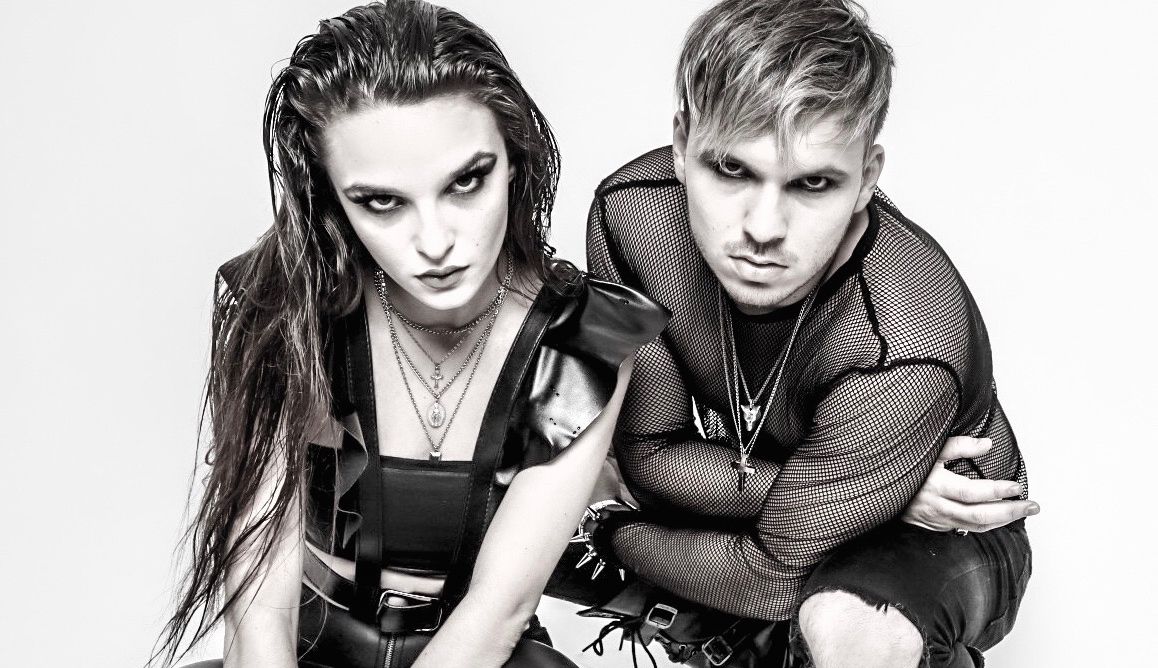 The Haunt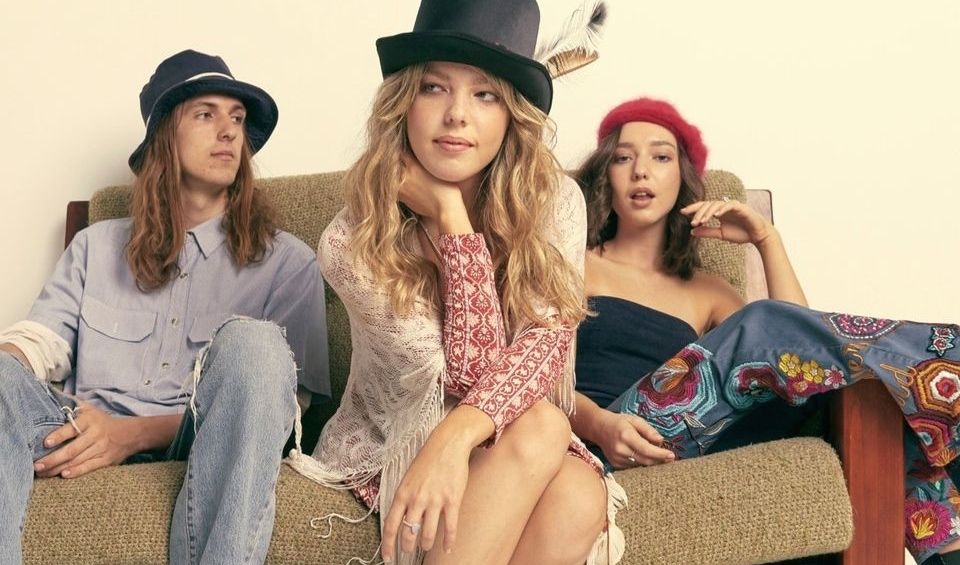 The Buckleys
Magazine Articles
Rocko The Intern

July 2010 - January 2013