Stacking The Deck with Blake Morgan
Friday, January 18, 2019

Stacking The Deck is a feature exclusive to Adam's World where I bring packs of 1991 Pro Set Superstars MusiCards to artists, and we discuss who they find in each pack.

When Blake Morgan was in his early teens, growing up in New York City's Lower East Side, he'd go to Fat Tuesday's (which was on 3rd Ave. at 17th Street) to see legendary guitarist Les Paul, who had a residency there, playing the first Monday of every month.

A young Morgan would sit down, order a hamburger, and in a crowd of 50 to 60 people, watch Les Paul perform.

"I remember thinking to myself, that's what I want. More than anything I want a home base where I can play my music, and have guests, make it a scene."

A few decades later, Morgan is currently in his fourth year of a residency at Rockwood Music Hall Stage 3, performing to a sold out crowd every 8 weeks, and bringing a special guest each time.

"It's a total dream come true."

Guests have included Chris Barron (of Spin Doctors fame), and Tracy Bonham, among others. Duncan Sheik will be joining Morgan in March.

In addition to his own music, Morgan has been at the forefront of fighting for artists' rights with his #IRespectMusic campaign, which aims to help artists receive their fair share of earnings from both radio airplay, and streaming.




I caught up with Morgan at the Think Coffee on the corner of Bleecker and Bowery to open up some packs of MusiCards, and the artists we found sparked conversations about attending Berklee College of Music at just the wrong time, the Greatest Hits album he listens to every year, and how he ended up buying Bo Diddley a drink.




Randy Rhoads and Extreme


I have nothing against Extreme or Randy Rhoads.

I don't know enough about Nuno Bettencourt to know why he really has never been a bigger deal, because I think he's a really badass guitar player, and not like a douchebag badass guitar player, like an actual badass guitar player.

Either he's really amazing, and just didn't want to do any of the shitty stuff, or he's really not amazing, and it just kind of ended for him.

Randy Rhoads died tragically, and was the guitar hero for so many, and the reason I know he was the guitar hero for so many is because I went to Berklee (College of Music) right in-between all of the great music that was happening in the late '80s and Nirvana. I went there right between them.

I showed up in Boston as a lifelong native New Yorker at the worst time possible to go to Boston, because my beloved Metropolitans had just won the World Series and I was proudly walking around with my Mets hat.

I went there with a very open mind, but I hated Boston. Bill Burr, the comedian, has a great line, he's from Boston, and he says people think Boston's really quaint, but it's really just a racist San Francisco.

I showed up at my first Ear Training class and this guy who I didn't know was sitting next to me, his name was Harold, and he was from Alabama. I grew up on 13th Street (in NYC) and went to United Nations School for 12 years. This was the first time I had been a new kid in a school in a really long time.

We left the Ear Training class and he said, "You know, Blake, that was a really tough class." I was like, "It really was. This is pretty amazing." He said, "This is just one of those moments I wish I was black." I went, "Totally … wait, what?" He said, "I just wish I was black because then I'd have all this music just naturally." I was like, "Wow, you know what Harold, I'm really glad you said this to me instead of Luther over there who'd kick your ass, and I'd hold you down while he kicks your ass."

That was the environment at Berklee, and extreme Randy Rhoads idolizers were also (there).

Berklee was like the Jets and the Sharks, but it was different than other music schools, it was jazz heads and metal heads. I wasn't either of those.



And this was during a time when metal was gigantic.

Gigantic, and (it was) terrible metal, not cool metal. Not even good Van Halen metal.

"So Blake, who's your favorite guitar player?"

"Um, George Harrison."

"What are you a f*ggot!"

"No, but I believe in fairies."

"He doesn't even play fast!"

"I don't know what that means. I get really excited when he plays guitar, and I love The Beatles, and I love other people, too."

"You're an asshole. You should listen to Randy Rhoads."

"OK, I'll listen to Randy Rhoads."

And I did, and I think he's amazing, but he never fucked me in the heart with anything he played. I was pummeled with Randy Rhoads' music, though, as if he was the idol of a fallen religion.

(When it comes to) Extreme, they are, to me, one of the tragedies of that period – late '80s/early '90s – because they're actually kind of a good band, and their one hit ("More Than Words") was a sensation because it was, in the midst of all the hair metal stuff, it was like – we wrote a good song, that has a good melody, that we can sing together.

In the video the rest of the band is sitting with their feet up, and holding lighters, so it was like their "Yesterday," but I liked it when it came out. Because of that, they were like the first band I can remember, and the '90s were filled with this shit, where a band had a sound, and then they had a hit with a song that was an outlier for them that wasn't really their sound, and then right after that everything they did was trying to recapture what they did for that hit, and these guys did exactly that. They fell into that trap.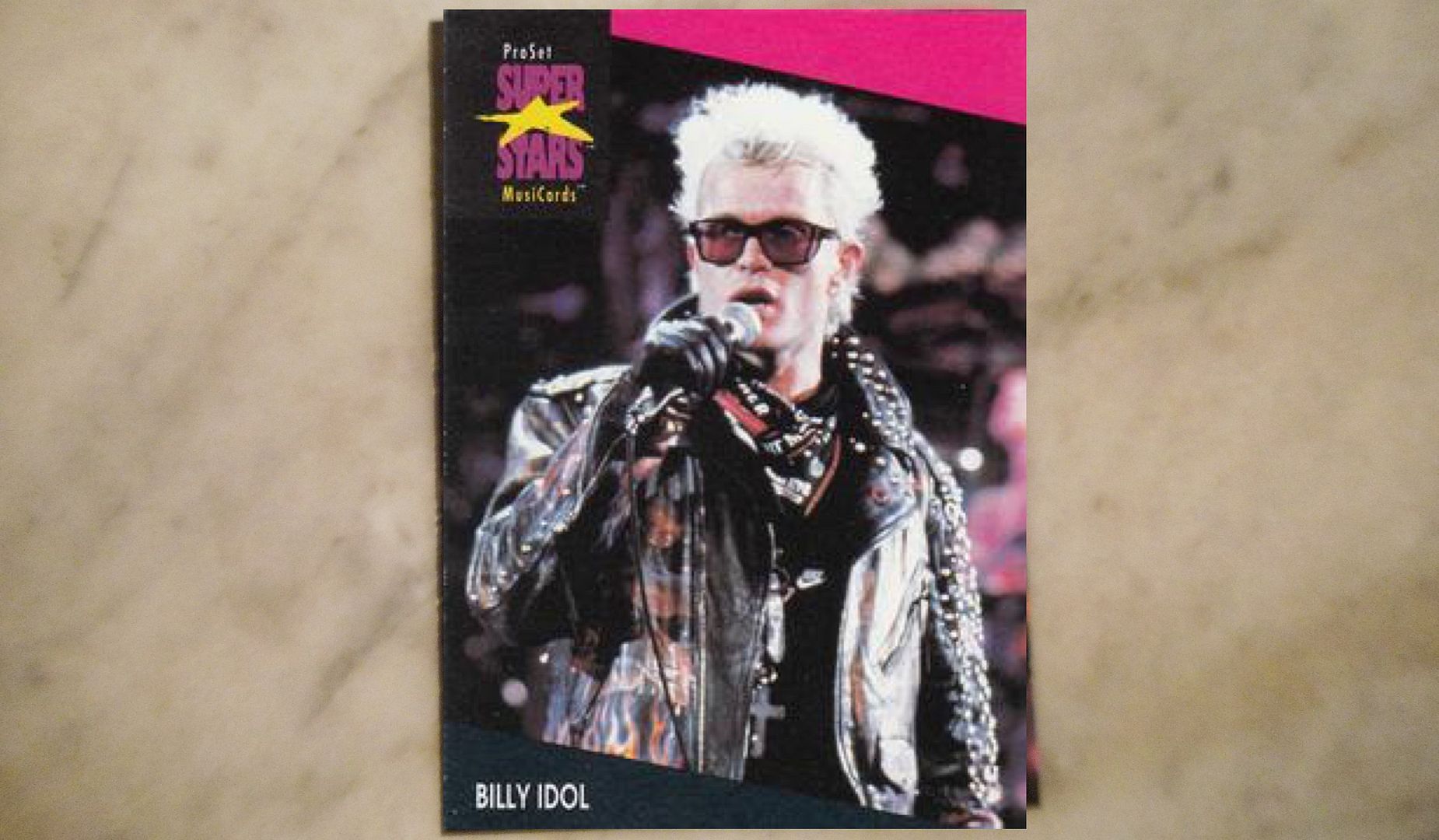 Billy Idol


Three things about Billy Idol come to mind.

1. He fuckin' rules. He's great.

Once a year I put on his Greatest Hits and I become completely convinced that I've wasted my life and that he's the greatest recording artist in the history of the world. By the end of the Greatest Hits I feel a little nauseous, I'm not happy, but I realize 12 months from now I'm going to be able to listen to it again.

2. He had a guitar player named Steve Stevens, who I think he still plays with. Steve Stevens had the biggest hair in the universe.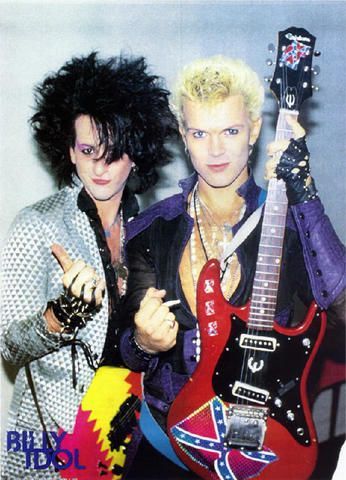 He was a crazy great player, had great facility. I think he was also his music director, and did a lot of the arranging.

Steve Stevens, I don't know how he would rig this up, I still don't understand the technology, in his guitar he had two buttons, one of them, if I remember correctly, was a machine gun sound, and the other one triggered a bomb sound. So he would take some hellacious solo and it would end with KABOOM!

3. My senior year of high school the girl I was in love with ended up going back to her older French boyfriend who she'd been cheating on with me, and then a few months later she went out with my best friend.

She sounds like a real peach.

The best friend was the real peach.

We all went on a senior trip to Jamaica. Our whole grade went to Jamaica together. We had these little bungalows, and I set up all these speakers outside by the swimming pool and had "Rebel Yell" on a loop. I listened to that song probably 400 times in a row on that trip because it was the perfect angry, awesome hot song.

Endearing yourself to the people of Jamaica forever.

Correct. And pissing off all the other people at the resort.

Bizarrely, as luck would have it, two years ago I performed at House of Blues Las Vegas. I did two nights there. The venue has an upstairs and a downstairs, and the downstairs is where there's an artist in residence, and the artist in residence was Billy fucking Idol.

That is so strange.

I thought to myself exactly that. But that is what oldies music is now, it's not Dean Martin.

Did you bump into Billy Idol while you were there?

I did not bump into him, but that's a great gig for him. I swear to God I bet he kills it.

Britney had a Vegas residency, Blink-182's doing it. Jennifer Lopez. No Doubt has one coming up.

What people figured out, in the rock world, is – touring is really hard, what if I just stayed put and people came to me?

The first person really to figure that out from the pop standpoint was Celine (Dion). She was like, "Wait a second, I'll just live here."

And in terms of people, and having an audience, there's ONLY turnover in Las Vegas.

There's only turnover, and if people like you they'll say, "Remember when we went to Vegas last year? Let's go back and see Celine Dion again, that was great."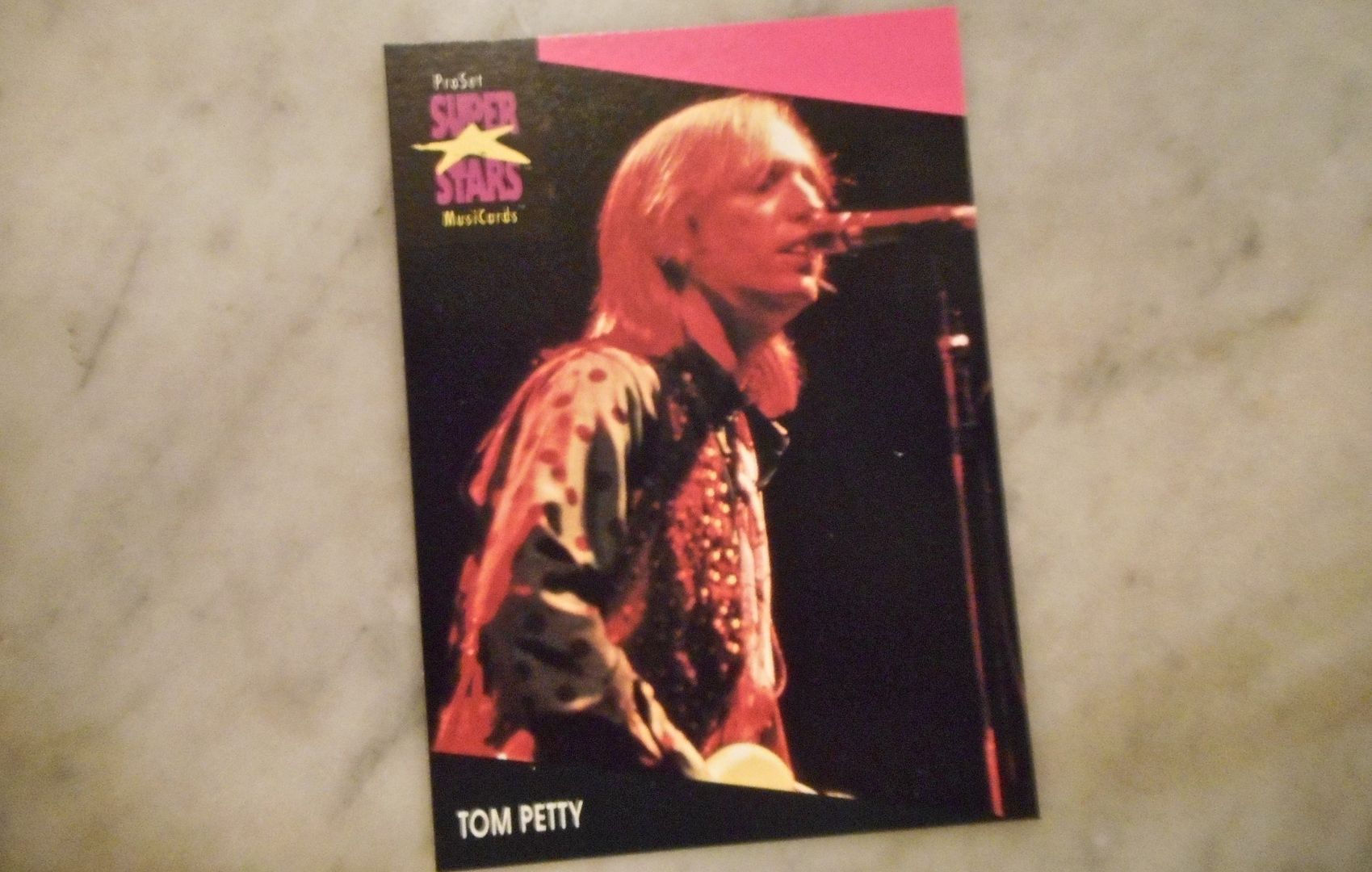 Tom Petty


Three of the components to great art are originality, quality, and consistency.

You can't argue with quality with Tom Petty.

You can't argue with originality, either, because nobody really did that the way he did it. He's deceptively simple, but (at the same time) he's not, and he's deceptively pop. There's just nobody who did that.

It's the consistency that's so frightening, because they're all good songs. They're ALL good songs.

You mentioned him being "deceptively pop," which I think is a great phrase. Do certain artists have to be deceptive about their pop-ness because of the assumptions we make when we hear the word "pop"?

Well, kind of.

You know, the thing that I'm the biggest fan of, artistically, is when the best version of something is also the most popular version of something. I'm a Shakespeare guy, I'm a Hitchcock guy, and I'm a Beatles guy. The Beatles are deceptively pop, as well, because they were the first boy band, but there are at least six revolutionary arranging choices in their first single, "Please Please Me," that rocked and changed the world. They were the Black Sabbath of their day with that shit when they came out.

I think you're the only person who will ever compare The Beatles to Black Sabbath, and that's awesome.

You know what, I bet you the guys in Black Sabbath would be like, "Yeah, that's what we were trying to do."

So I think Petty is an example, to me, of how something can be fantastic and also be popular. I love it when that confluence occurs. It shouldn't be a dichotomy. The best burgers should be the most popular, not McDonald's.




Bo Diddley


I'm an only child, but I grew up with a lot of godfathers and a lot of godmothers, and a lot of them were artists. My rock n roll godmother was Lesley Gore, famous for "It's My Party," and "You Don't Own Me." Later on I ended up producing a record with her on my label. It turned out to be her last record. We didn't expect that.

I grew up with her (in my life), and she was like the first person to really teach me what it entails to be a professional musician. She would come back on a red eye from a gig somewhere, she'd be tired, and I was a little kid, so I'd be like, "You flew all night after a show and came home …"

I got to be backstage with her to see how she prepped for shows, and she did a lot of shows with Bo Diddley. They would do co-headlining stuff, and they would do a lot of early '60s music together, so I got to hang out with him. The biggest problem for me, as a kid, hanging out with him – I was probably somewhere between 11 and 14 – was I couldn't understand anything he was saying. He was imparting (wisdom), he was like, "You're a musician, {unintelligible garble}," and I could only say "what" so many times.

Once I was an adult, I was in my 20s, and Lesley was doing a show with Bo Diddley, I got to buy him a drink. I got to buy him a Jack on the rocks, and I remember thinking to myself – I don't know what the next bunch of things that are going to happen in my life are, but I got to buy Bo Diddley a Jack on the rocks, and he said, "Oh, thank you, that's great." That I did understand.

I really didn't even start listening to his music until long after that, until I kind of grew up and came together, and he's an unrelenting badass. He's a great guitar player, a great musician. He was really great with Lesley.

Later on, when we made a record with her, we did a lot of touring with her. I met a lot of the people from her era – most of them were much older than her because she was so young when she hit – and a lot of her so-called contemporaries were real assholes. Diddley was not that at all. He was a really lovely guy, and really fun, didn't begrudge anybody, never begrudges playing his hits. A super cool guy.




For more Blake Morgan, check out ecrmusicgroup.com, and follow him on Facebook, Twitter, and Instagram.



Labels: Music Interviews, Stacking The Deck
posted by Adam Bernard @ 7:00 AM

My Book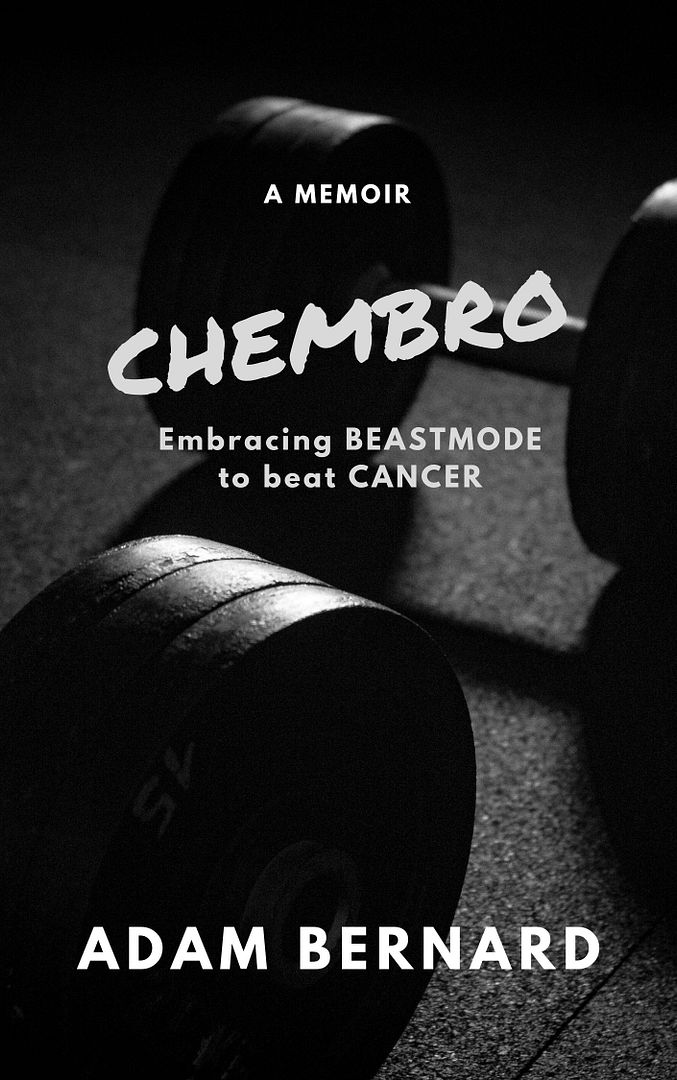 ChemBro:
Embracing Beastmode
to Beat Cancer

Click here to purchase
Latest Interviews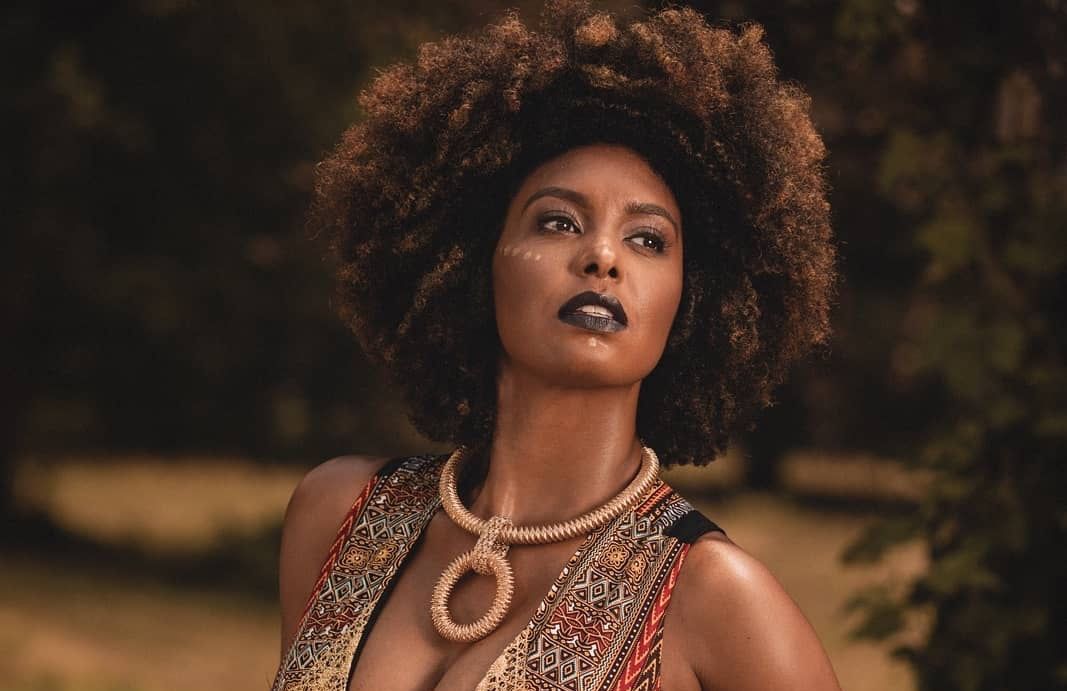 Jessie Wagner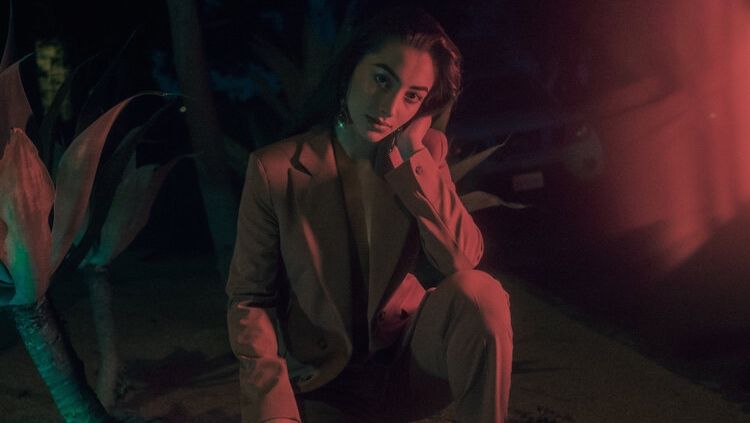 Syrena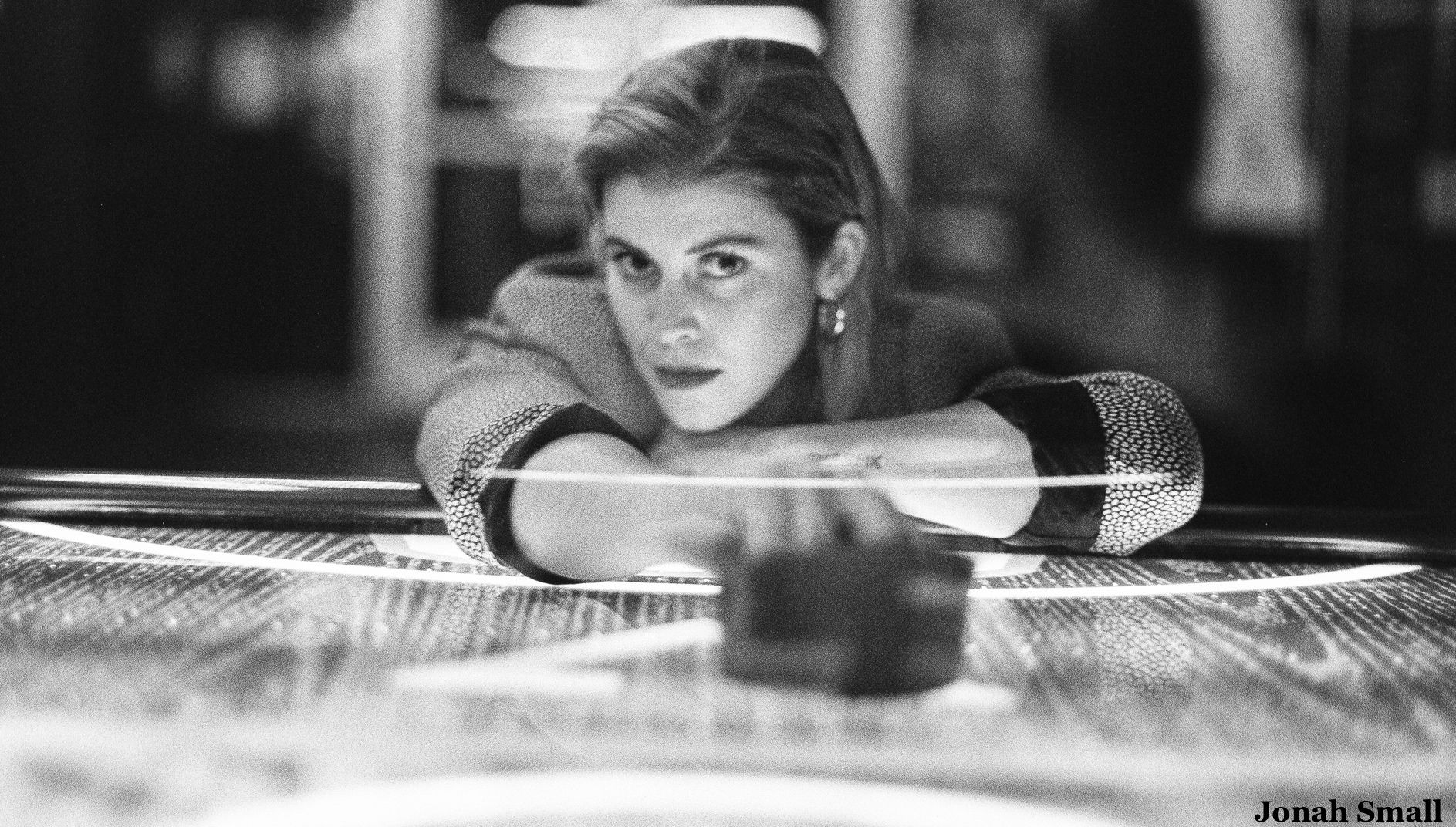 Marlana
Magazine Articles
Rocko The Intern

July 2010 - January 2013