Five Things You Need To Know About Warped Tour 2015
Tuesday, July 14, 2015

In recent years, Warped Tour has had its share of critics who have been disappointed by the genre expansion the tour has experienced over the past decade. Don't count me as one of those critics.

When I think of the modern version of Warped Tour I think of acts that have become some of my favorites, and how Warped Tour was the very first place I heard them perform live. Lights, Tonight Alive, and The Summer Set, are all acts Warped Tour introduced me to, and I have gone on to interview, see, and support, multiple times since. This is why I go into every Warped Tour with the same mindset – discover something new. As long as I come home with a handful of CDs, and having been wowed by a performance, or two, I consider the event a success.

With all that in mind, if you're heading to one of this year's Warped Tour dates, here are five things you need to know about what you'll see, and hear, while you're there.




1. Beautiful Bodies are having the most fun humanly possible


Even before Beautiful Bodies' set started, lead singer Alicia Solombrino made her way to the crowd, sitting on the barrier separating the fans from the photo pit area, taking selfies with everyone. As I witnessed this, little did I know it would set the tone for the most fun set of the entire day.

The sound of the Kansas City rockers is one part Lacey Sturm era Flyleaf, and one part early Paramore, and their stage presence is nothing short of absolutely spectacular. Solombrino, with her hair, overall look, and high energy vibe, could easily be mistaken for a modern-day version of Debbie Harry, and as she sang, danced, and whipped her mic cord, she had complete ownership of the stage.




Midway through their set, guitarist Thomas Becker left the stage, with his guitar, to buy some ice cream, handed the ice cream to a fan, and then took a huge bite out of it (he would then announce he broke veganism by taking that bite). He also, at one point, sat on the edge of the stage, put his legs over the shoulders of a security team member who was looking over the crowd, leaned over, and kissed the security guard's bald head.

Not to be left out of having fun with the crowd, Solombrino closed Beautiful Bodies' set by sitting perched on the photo pit barrier, wearing a fan's hat, as she requested everyone follow her to the band's merch tent, which was perfectly located a straight shot from the stage. The music didn't stop as she ran to the tent, and much like the Pied Piper, she was followed by everyone in the crowd, who were rewarded with hugs, and autographs. Becker even autographed a cardboard ice cream cup.





2. PVRIS are poised for a huge breakout


PVRIS (pronounced "Paris") were already buzzed about heading into Warped Tour, and with the band recently learning they've been bumped up to being on the main stage for the rest of the tour, it seems more and more people are finding out about this fantastic synth-rock band.

The crowd for PVRIS reminded me of the crowds quite a few bands that have been on the cusp of mainstream popularity have enjoyed while on Warped Tour. It bled out past the sides of the stage, and all the way to the merch booths, and if I were to hazard a guess, that crowd is only going to get bigger as the tour moves forward.




Vocalist Lyndsey Gunnulfsen has a voice that borders on perfect. She hits every note, and does so with a clarity that is remarkable for a live rock performance in 90 degree heat. The combination of her vocals, and the band's synth-rock sound, create a really awesome vibe.

One personal funny moment from their set, which proved exactly how old I am, happened when Gunnulfsen led into "My House" by emphatically asking, "Who's house is this?" Being an old school hip-hop head I immediately responded "Run's house!" My old guy mistake not withstanding, PVRIS is well on their way to big things.





3. Riff Raff is a sad spectacle


You know how people differentiate between laughing with someone, and laughing at someone? Well, I was prepared to laugh with Riff Raff, as I was under the impression that he was more of a character than someone who was taking himself seriously. When he hit the stage, however, may jaw dropped for all the wrong reasons.

With disheveled purple hair that looked like a poorly attached wig, and at nearly twice the size as he was when he first achieved fame, the now portly rapper was nearly unrecognizable. He lumbered across the stage, flanked by a hype man, and bodyguard, the latter having the dual purpose of drinking Monster energy drinks and taking up space. The hype man was an exercise in excess, which might be the only exercise Riff Raff gets nowadays, as the "Neon Icon" was also rhyming over his own vocals. Yes, his breath control has reached the point of being so bad he can't even keep up with the slow flow that made him famous.

Gone is the flamboyance, and joviality, and in its stead is a sad spectacle. I did not laugh with him, or at him. I just kind of felt sorry for him.





4. New Years Day will rock your face off


I've never been a huge heavy metal fan, but if you went through my CD collection (yes, you read that right. CD collection) you'd find the genre rearing its head here and there. Heck, I grew up in the 80s and 90s, a time when we all pretty much listened to everything, so today I enjoy good metal music, as long as the singer isn't doing guttural metalcore Satan vocals that sound like a cross between starting a car with a bad muffler, and dropping a deuce after going ten rounds with Taco Bell. Thankfully, New Years Day's Ashley Costello has a great voice, and the rest of New Years Day rocks extremely hard.




New Years Day actually led off my 2015 Warped Tour experience, as their set was at 12:05pm, and it was a great way to start the day. Some people need coffee to kick start themselves, being right next to the speakers for New Years Day did the trick for me. Musically, they reminded me a bit of a heavier version of Canadian rockers The Vincent Black Shadow (a band I wish would make a comeback).

To put it as succinctly as possible, New Years Day kicked my ass a little bit, and I enjoyed it.

I also really liked that they went the extra mile with their face paint (I have no idea how it stayed on in the heat). It added a theatrical element to their performance that can keep one's attention even if a listener isn't necessarily a metal head.





5. The kids give zero f*cks about your "no crowd surfing" signs


In an effort to prevent lawsuits, Warped Tour has signs on every stage requesting fans not mosh, or crowd surf, explaining that an injury could result in a lawsuit, which, in turn, could result in the end of Warped Tour.

I didn't see many kids moshing, although I'll admit I didn't check out the acts for which moshing might happen, but what I did see was plenty of crowd surfing. The really cool thing was many of the security people seemed to be enjoying "saving" the kids when they reached the front just as much as the kids had enjoyed getting there. In fact, I'd bet a few of the security people had their own crazy concert experiences back in the day, and knew they were helping to create some memories (with the exception of the security person who was stationed at the Journey's Left Stage, who spent the entire time being a jerk to everyone).


* Final Verdict

As with all the previous Warped Tours I've covered, which is over half a dozen, if you're looking for a place to find new music, this is the place to be. No, it doesn't have the exact same type of music that it featured 20 years ago, but if that's what you're looking for, check out the numerous nostalgia tours that happen every summer. Warped Tour is all about seeing some acts you know you'll enjoy, and discovering something new. If you attend with that frame of mind you will not disappointed.

All photos for this story were taken by me. For a gallery of 50 pics from the show, check out my Warped Tour photo album.



Labels: Music Reviews
posted by Adam Bernard @ 7:00 AM

My Book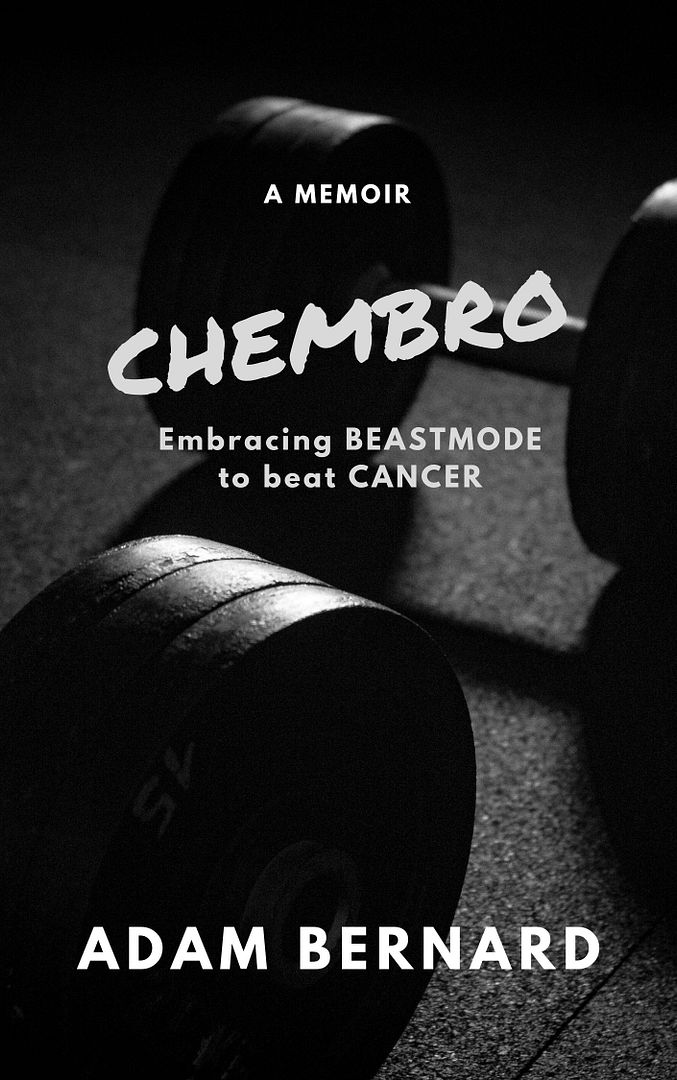 ChemBro:
Embracing Beastmode
to Beat Cancer

Click here to purchase
Latest Interviews

Lisset Diaz
of Sweet Lizzy Project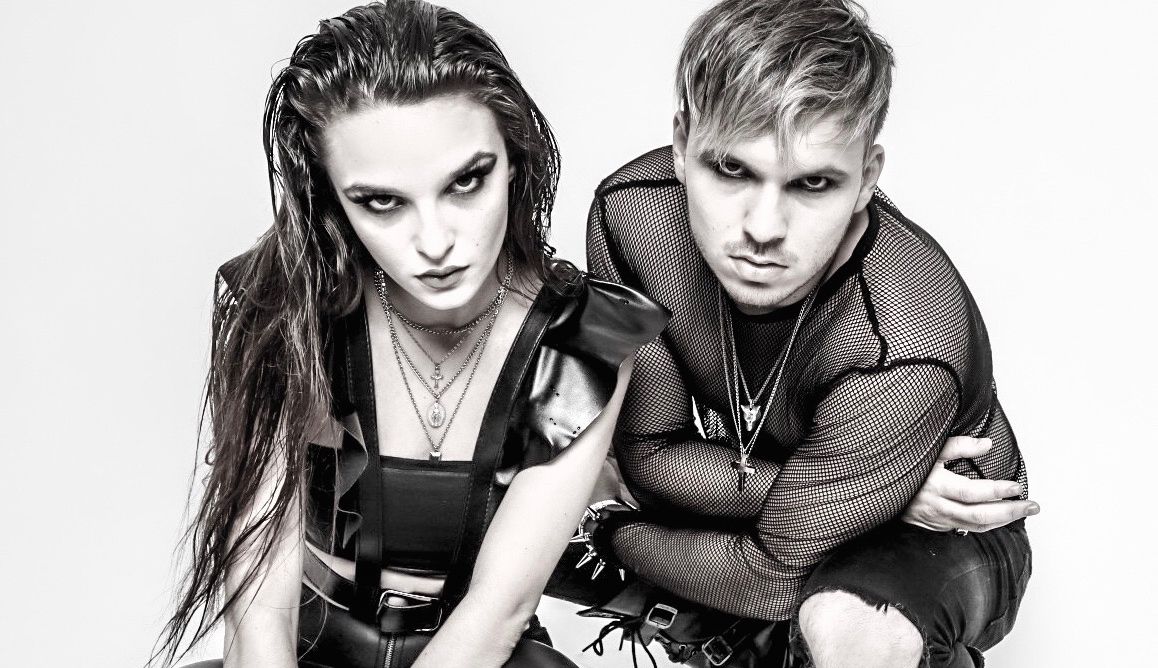 The Haunt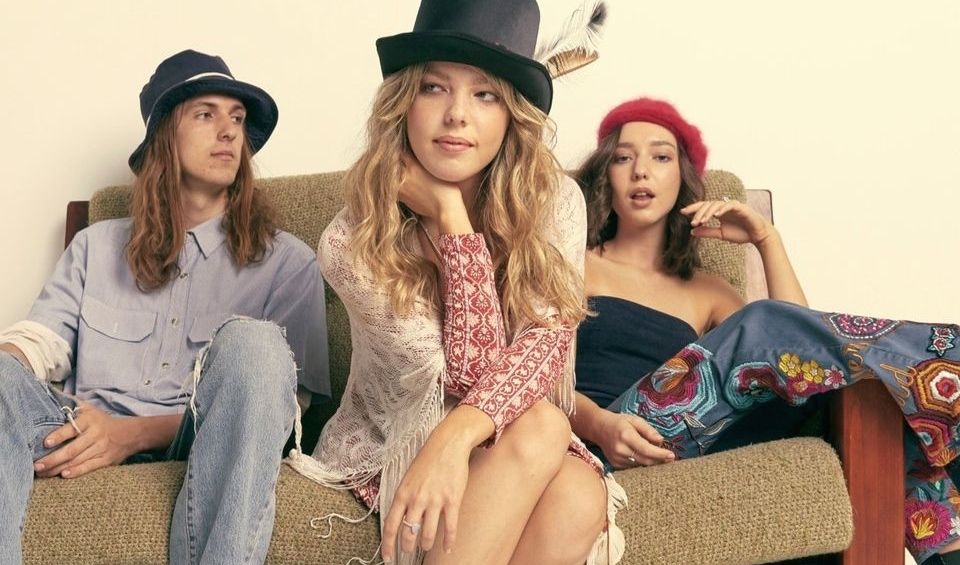 The Buckleys
Magazine Articles
Rocko The Intern

July 2010 - January 2013