Vid Pick: Lucy Camp – Found
Friday, March 23, 2018

I remember the first time I heard hip-hop artist Lucy Camp, it was 2016 and she'd just released the video for her single "Sixteen." After just one listen it was clear she had personal strength, fantastic lyricism, and an incredible flow. It was impossible not to be impressed.

Last year she released an equally impressive EP, titled, Whispers, the latest single off of which is "Found," a deeply personal track about finding, and defining, oneself.

I caught up with Lucy Camp to find out more about the "Found," the many personal truths in it, and her stint behind the camera as the director of the video. There was also talk of a possible collaborative effort between her, and last week's Vid Pick featured artist, Fjer, which I, for one, would love to see happen.

"Found" is an intensely personal song. What inspired the lyrics, and were there any revelations that were particularly difficult to write about?

Writing-wise the song is actually pretty old. I wrote it in 2015 when I was still getting over a heartbreak. That was also the year I graduated high school, and started my first semester of college.

I felt very lost around the time I wrote "Found."

Supposedly, after high school is when you're supposed to "find" yourself, but I felt like I was distancing myself from myself, if that makes any sense.

All your life you're placed under these labels that define who you are, but can you really tell anyone who YOU are? In the hook I say, "I don't wanna be another family noun," cuz it's true – I don't want to be known as someone's sister, or someone's daughter, but in the eyes of people who only know me through relatives THAT'S who I am.

Generations pass with people handing down the baton, never really starting anything new, just continuing what someone else already continued.

Who is who and what is what? All that existential jazz inspired the song, but I'm only 20 so I need to chill. 

What kind of freedoms do you feel – artistic, or personal – when you write a song like "Found"?

I just love how I can slip in little lines that pertain to different parts of my life, and have people interpret it differently. Like one line will be about my mom, and someone will interpret it as a line about romantic relationships.

I love that I know what I'm talking about, and that no one else does entirely. It's like having my own secret.



You close the song with the line, "I feel like you'd be happy if … I disappeared." How do you get over that feeling, or come to terms with it?

For me it was a feeling of unwantedness. That line was meant for several people that ever made me feel less than I should have felt.

Personally, coming to terms with it was my way of getting over the feeling.

When someone doesn't want you, at first you mope. You wonder why. And then eventually it's just like, "Okay, so this person doesn't want me … moving on."

There's always people out there who do want you. Focus your energy on those people. 

What have been some of your favorite reactions to "Found"? Have you had people tell you stories about how/why they relate to it?

Something people around me have said a lot is how catchy the song is for them.

I have also had people tell me how they relate strongly to the family related parts of the song. I think it's a subject a lot of people can empathize with.

You directed the video for "Found." How important is it for you to control the visual aspect of your career, and what kind of experience did you have directing before this?

I need to have a say in anything I do. I myself am not a crazy visual person, so when I worked on videos in the past I always gave my 2 cents, and let whoever was directing take charge. Directing this video, however, really made me feel like I was more than an artist. It was nice, for once, to be the person that was like, "OK. CUT," while at the same time be the muse.

I filmed a lot of homemade stuff as a kid, and in high school I would make little reality show parodies with my friend circle. I also took a film elective my junior year of high school, so I do know a thing or two about film editing, nothing at a professional level, though.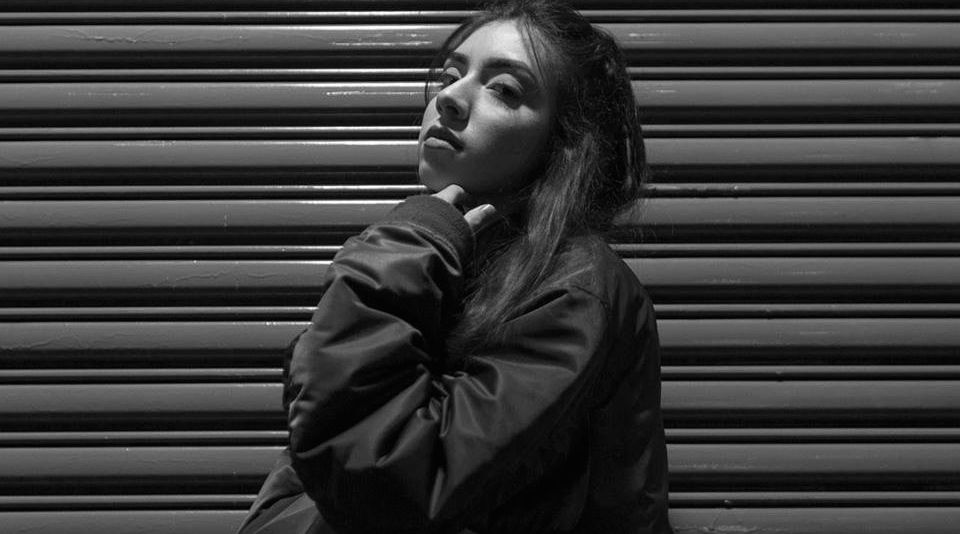 The other week I was interviewing Fjer, and asked her about the potential for a collaborative project between you two, so I will ask you the same thing – Any chance we can get a Lucy Camp + Fjer EP, or album?

Lucy Camp and Fjer EP … let's goooo.

As you know, she made a Lucy Camp shirt. Are you making a Fjer shirt?

I love her. Fortunately I already have actual Fjer merch, so there's no need to make my own.

Finally, I know quite a few folks would love to see you in concert. Is there a tour in the works for 2018?

Shooting for a fall tour … no promises, though. {laughs}

For more Lucy Camp, check her out on Bandcamp, Facebook, Twitter, and Instagram.



Labels: Vid Picks
posted by Adam Bernard @ 7:00 AM