Pop Shots – Big Ticket Items
Monday, November 28, 2016

Welcome to your weekly dose of pop world musings. Covering all things pop culture, this week Pop Shots is hitting you with thoughts on everything from Bruno Mars filling arenas, to Maple Leif Garrett (aka Justin Bieber) having one brief shining moment as a prize fighter, to Shakira giving us another hip shaking video, and since this is Pop Shots you know everything is seasoned with a little bit of attitude.

* According to Live Nation, in the span of just a single day Bruno Mars sold more than one million tickets for his 24K Magic World Tour. I think somewhere around 99% of those tickets were bought by classic funk bands looking for one more piece of evidence before their inevitable lawsuits.

* "Come for the rapidly aging Dwight Howard, stay for the romance," turned out to be the theme of an Atlanta Hawks game this past week, as Gucci Mane proposed to his longtime girlfriend, Keyshia Ka'oir, while on the kiss cam. It was a nice scene, although Gucci should be careful, because while this is a beautiful beginning, The Simpsons taught us that sporting events can also be the scene of a relationship's tragic end.



* Kanye West was hospitalized last week due to exhaustion and sleep deprivation. Upon hearing this news, every fellow parent commented, "Exhausted and sleep deprived? Welcome to the club."

* Maple Leif Garrett, aka Justin Bieber, was caught on video appearing to punch a fan in the face, and, even more surprisingly, drawing blood with said punch. The incident, which happened in Barcelona, is a reminder of the 1 in Glass Joe's 1-99.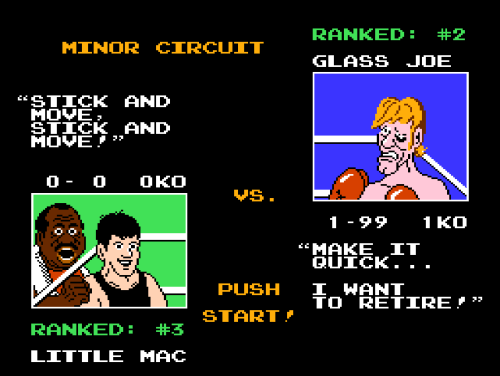 * Kesha will be honored with the Trailblazer award at the 11th annual Billboard Women in Music event, which will be held on December 9th in New York City, and air on Lifetime on December 12th. It won't be long before P. Diddy is going to want to wake up in the morning feeling like Kesha.

* Tidal is in hot water yet again. This time the streaming music company owned by Jay-Z is being sued by a former employee, Lisette Paulson, who claims her rights were violated after she requested a private room to pump breast milk, and was fired the next day. It's safe to say this would have played out differently had Joe Budden owned Tidal.




* Nas has released a Christmas sweater through his HSTRY clothing line. The sweater features Santa Claus (both black, and white), kneeling, surrounded by raised fists and snowflakes. With all due respect to Nas, something tells me a guy who keeps elves in indentured servitude isn't going to be about a revolution.

* T.I., and his management team, have been hit with a $390,000 lawsuit by a promotion company after the rapper skipped out on a performance at a high school graduation party in Florida this past June. I wonder how doubly disappointed the parents would have been had T.I. actually shown up, and they found out he isn't the T.I. that manufactures the graphing calculators their kids used to pass math.

* Shakira released a new music video this past week. It's entirely in Spanish, but if you're focusing on the words, I think you're missing the point.




And with that, my time is up for the week, but I'll be back next week with more shots on all things pop.



Labels: Pop Shots
posted by Adam Bernard @ 7:00 AM