Pop Shots – Party Favors
Monday, June 13, 2016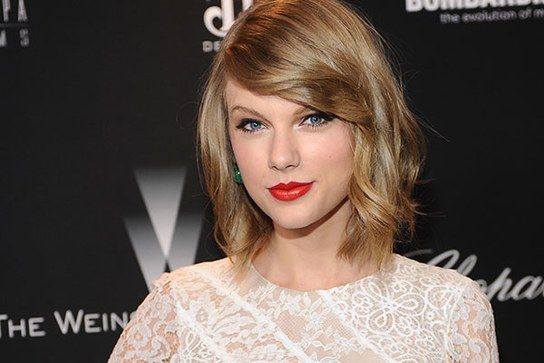 Welcome to your weekly dose of pop world musings. Covering all things pop culture, this week Pop Shots is hitting you with thoughts on everything from Taylor Swift being the best kind of wedding crasher, to Bruce Springsteen recreating a memorable moment with a fan, to BET announcing part of its lineup for the network's tribute to Prince, and since this is Pop Shots you know everything is seasoned with a little bit of attitude.

* Taylor Swift surprised a lucky bride and groom on their wedding day, showing up to the nuptials of longtime fan Max Singer, and Kenya Smith. Singer's sister, Ali, had written a letter to Swift telling her about how the couple were originally married in a hospital, so Max and Ali's gravely ill mother would not miss her son's wedding. Now that I know Taylor Swift makes appearances at weddings, I feel like I finally have a reason to pursue marriage.

* While promoting his new memoir, Every Little Step: My Story, Bobby Brown has been telling some pretty wild tales. He's claimed his late wife, Whitney Houston, was bisexual, and had a relationship with her best friend/assistant Robyn Crawford, and that he once had sex with a ghost. There is no word on if there was any pottery, or Swayze, involved in Bobby Brown's ghost sex.



* Selena Gomez will not be skipping her North Carolina concert date, but she will be donating part of the proceeds from the show to Equality NC, a local LGBT charity. What does it say about our government when the girl from Wizards of Waverly Place has a better grip on society's needs than our elected officials?

* A male Bruce Springsteen fan came to one of The Boss' recent concerts dressed as Courteney Cox from the classic video for "Dancing in the Dark." Bruce noticed, and called him up on stage to recreate the famous dance scene. If Shannon Hoon were still alive this would inspire throngs of people to show up at Blind Melon concerts dressed as the bee girl.

* Hackers took over the Twitter accounts of a number of big name artists last week, sending out offensive tweets, and ugly lies. The hackers claimed Tenacious D's Jack Black had died, posted a bomb threat on Tame Impala's account, and started a false cancer rumor about Bon Iver. Keith Richards' account was also hacked, but I'd put good money on Keith Richards having absolutely no idea he has a Twitter account... or what day of the week it is... and he doesn't have to give a f*ck about either, cuz he's Keith Richards.



* The BET Awards revealed a partial lineup of the artists who will be taking part in the show's tribute to Prince, and the list includes The Roots, D'Angelo, Janelle Monae, and Sheila E. The show will air June 26th, which gives Madonna plenty of time to flip through all the channels and find BET for the first time in her life.

* Snoop Dogg threw out the first pitch at last Wednesday's Padres game. The fact that a pothead can appear on time for a first pitch is an incredible indictment of any fan who shows up late to a game.

* Claiming the image on it is scaring children, authorities in Lithuania are attempting to ban Iron Maiden's current tour poster. If they think the tour poster is scary, wait till they find out what the band is named after!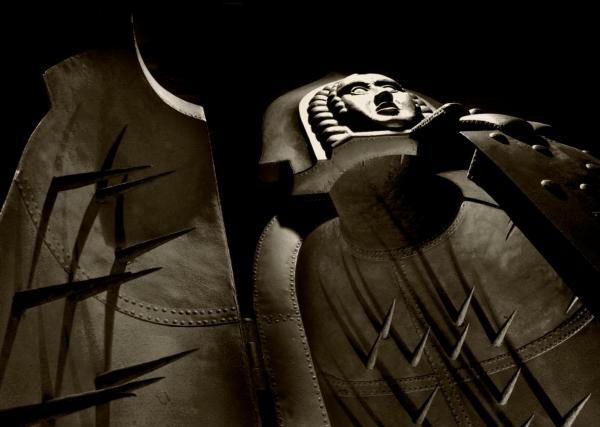 * An Atlanta rapper named Rocko has hit Future with a $10 million breach of contract lawsuit. The details of their working relationship are that Future signed six album deal with Rocko's A1 label in 2011, but in August of that year, Future also signed with L.A. Reid and Epic Records for a distribution deal. The lawsuit alleges the deal with Epic included seven-figure advances, and effectively side-stepped the A1 contract. Because of this, Rocko is seeking a 25% commission on the Epic advances, and 20% of Future's outside earnings, amounting to a total of $10 million. I assume that if he wins his lawsuit, A1 steak sauce will take notice of his record label's name, and sue him for every last penny of those winnings.

* One of my current faves in pop music, Zella Day, just released a video for her latest single, "Mustang Kids." The song is off of her standout 2015 album, Kicker, which some of you may remember seeing on my year-end best-of list back in December. Check out the video, and hear why I think so highly of her.




And with that, my time is up for the week, but I'll be back next week with more shots on all things pop.



Labels: Pop Shots
posted by Adam Bernard @ 7:00 AM