Pop Shots - All The Wrong Moves
Monday, May 05, 2014

Welcome to your weekly dose of pop world musings. Covering all things pop culture, this week Pop Shots is hitting you with thoughts on everything from Rihanna's Instagram misadventures, to Justin Bieber's bratty encounter with a political figure, to Miley Cyrus' critics having to eat some crow, and since it's Pop Shots you know everything is seasoned with a little bit of attitude.

* Rihanna is in trouble with Instagram after posting a topless photo of herself on the social networking site (I'm not including the image for obvious reasons). The picture she shared was from a photo shoot she did with French magazine Lui. Instagram told the songstress to take it down, or lose her account. She responded by taking it down, and taking shots at the site. All of this leads me to one question – Rihanna, WHERE ARE YOUR PARENTS!?! You might be too old to get disciplined, but you sure as heck need a talkin to.

* In what will undoubtedly be the priciest concert ticket of the year, Jay Z and Beyonce have announced they will be touring together. The duo, however, haven't responded to my idea of naming the tour the "Anything to get away from the screaming baby, and let the nanny handle all the difficult stuff" tour. Also, there's no word on if the rest of Destiny's Child is working on putting something together with Memphis Bleek.

* Naya Rivera has been having a terrible start to her spring. It started with her then-fiance Big Sean calling off their wedding, and now, in the midst of dealing with rumors that she's being written out of Glee, Columbia Records has dropped her from their roster. Next stop, Dancing With The Stars?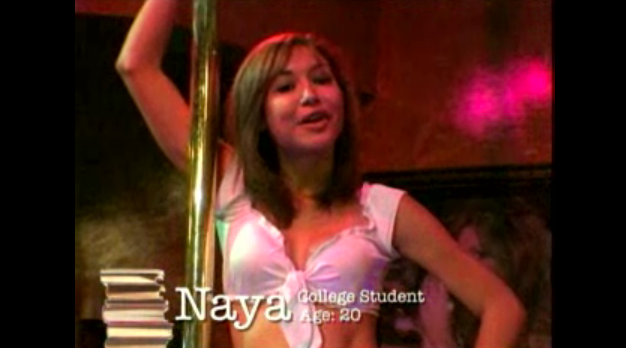 * For some God unknown reason, Maple Leif Garret (aka Justin Bieber) and Toronto mayor Rob Ford were in the same place at the same time. That place was a nightclub named Muzik, and when Ford went to shake Bieber's hand the pop star reportedly asked "Did you bring any crack to smoke?" The admitted addict flipped out, but to be fair to Bieber, it's a question he'll be asking everyone who walks by him in about two years.

* Somehow, in 2014, there's a ton of New Kids on the Block news. First, NKOTB member Jordan Knight, and Backstreet Boys member Nick Carter, have announced a side project together named Nick & Knight. Their album is due out in September, at which point they also plan on touring. Second, the TV Guide Network has ordered eight episodes of a show titled Rock This Boat: New Kids on the Block for its 2014-2015 lineup. The reality series will follow the group, and their fans, during a week-long cruise. Women in their late 30s to early 40s are so excited about all of this that they're nearly jumping right out of their mom jeans.

* Pebbles, who once managed the R&B trio TLC, is suing Viacom for defamation, claiming the VH1 biopic on the group included false statements about her, and made her seem like "an unethical and dishonest businesswoman." A former singer herself, Pebbles is seeking $10 million in compensatory damages, and $30 million in punitive damages. She's also looking to force Viacom to retract the movie. Call me crazy, but it looks as though Pebbles is no longer interested in giving anyone the benefit of the doubt.




* Paul Simon and Edie Brickell were involved in a domestic squabble that led to a 911 call from Simon, who claimed he'd done something to "break her heart." Brickell told police he shoved her during an argument (but not in the shallow water before she got too deep), and she slapped him. A few days later the duo released a duet titled "Like To Get To Know You." Chris Brown is keeping a close eye on all of this because domestic violence as a promotional tactic would be right in his wheelhouse.

* A new Michael Jackson song, titled "Love Never Felt So Good," featuring Justin Timberlake, was debuted during the first iHeartRadio Awards last week. The song was written in 1983 in a session with Paul Anka and Kathy Wakefield, and you have to figure it's destined to be a hit because we all know how much kids love Paul Anka.

* Last week it was revealed that police discovered a handwritten note in Kurt Cobain's wallet that painted his wife, Courtney Love, in a none too flattering light. Although the note was never made public, it reportedly mocks Love, as Cobain referred to her as his "lawful shredded wife," adding he felt she'd be "siphoning" his money for drugs. So basically, Kurt Cobain was good at noticing really obvious sh*t.



* Remember when everyone was vilifying every move Miley Cyrus made, saying her videos were ridiculous, her performances were offensive, and she was being used by everyone around her? Well, it looks like Miley is enjoying a hearty last laugh as her album, Bangerz, just topped one million in sales. In a related story, I'll be twerking with giant stuffed bears on my back in an effort to raise awareness of this site. Hey, who am I to question the formula if it works?

* Simon Cowell is launching an American Idol style talent show for EDM artists, titled Ultimate DJ. The show will be online, as it hasn't been picked up by a network yet, and will likely feature insightful comments like "I think you pushed that button too soon," and "You really could have pumped your fist right there."

* Finally, Ariana Grande is back with a new single, "Problem," which features Iggy Azalea. It's taken less than a week for the song to take over the airwaves, and I, for one, am happy to add it to my list of Songs That Should Dominate The Summer.




And with that, my time is up for the week, but I'll be back next week with more shots on all things pop.



Labels: Pop Shots
posted by Adam Bernard @ 7:00 AM

Follow
Email List
Fresh Interviews

Veruca Salt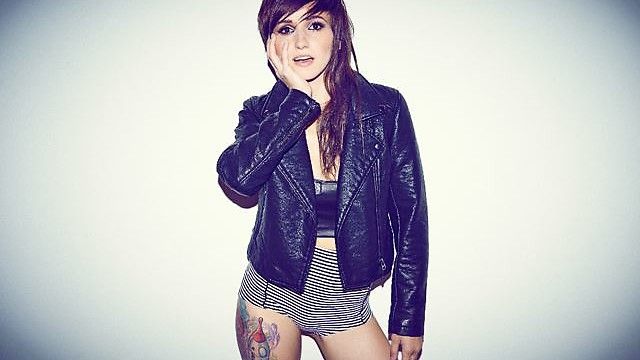 Lights

Pentatonix
Latest Podcast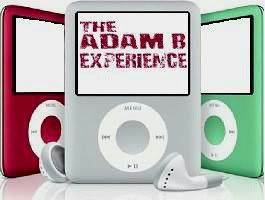 The Adam B Experience Episode #78
Stand-Up Comedy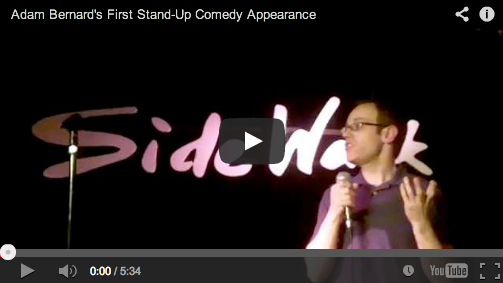 My set from Soce's
First-Timer's Show (April '14)
B-Lister Nation
B-Listers are a select group of artists that were featured in my Artist Of The Week series that ran every Monday from April of '06 to April of '11. All of these artists have two things in common; extreme talent, and a flight path far too under the radar for my liking. They took on the title of B-Listers as they embraced being featured by me, Adam B. Check out the AOTW Archives for all the interviews.
Friends of Adam's World
60 Second Review
Adam John | Kid Kryptic
Always Home and Uncool
AngryMarks
Backpack Cat
Claudia Alick
Definitely Amazing
Gangstarr Girl
Fly Like Dove
FreeHipHopNow
Halo Doesn't Suck
I Are Conscious
iHeartDilla
Jesse Abraham
Joey K's Place
Jus Rhyme
Ken Morico
Life of a Rockstar
MC Larny Rocks
Nappy Diatribe
Nobody Beats The Liz
Paul Gargano
Pay Us No Mind
Popular Opinions
Ramblings of the BK GrrlGenius
RapDirt
RapReviews
Sleep Dirt
Speech Is My Hammer
Stamford Talk
The 54 Reality Show
The BillaBlog
The Race to Nowhere
xo Publicity
Member Of