Pop Shots - Young At Heart
Monday, June 24, 2013

Welcome to your weekly dose of pop world musings. Covering all things pop culture, this week Pop Shots is hitting you with thoughts on everything from John Mayer's juvenile new song, to Justin Bieber continuing to act like a spoiled brat, to the youthful exuberance Miley Cyrus displays in her latest video, and since it's Pop Shots you know everything is seasoned with a little bit of attitude.

* John Mayer released his latest single, "Paper Doll," and the lyrics indicate it's a direct response to Taylor Swift's "Dear John," the 2010 song she wrote detailing the relationship the two had. I have two issues with this. First, I question Mayer's writing skills if it took him over two years to pen a response. Second, this entire thing is now one slickly produced dance track away from being a missing number from one of the High School Musical movies.

* Kanye West and Kim Kardashian finally agreed on a name for their daughter, and it's just as terrible as you hoped it would be. Deciding on North, for a full name of North West, Kanye and Kim have said they'll be calling her Nori for short, which kinda sorta means they named her after Noreaga. That baby's first words better be "what what."




* Justin Bieber was caught on video pinning a photographer between his Ferrari and a parked car this past week, but with the LAPD saying "it was not a hit and run," and the photographer's injuries not being life threatening, it seems as though the boy wonder will get away unscathed yet again. With his driving record, and penchant for not having to pay for his crimes, I'd say he's the male Lindsay Lohan, but I think Lindsay's actually a little more masculine than the Biebs.

* Black Sabbath (who you always think of immediately after reading about Justin Bieber) scored their first ever number one album this past week, as their latest effort, 13 (which is actually their 23rd album), came in on top, selling 155,000 copies in its first week. When asked about the accomplishment, Ozzy Osbourne had no idea he had recorded an album.

* EDM, the genre of music that goes thump in the night, is getting its own award show. The announcement of the yet unnamed event came at the EDMbiz conference held at The Cosmopolitan of Las Vegas. The award show, which will debut in Vegas next year, is the result of the teaming of Insomniac, which is the company behind the Electric Daisy Carnival, and Dick Clark Productions, which produces the American Music Awards and the Golden Globes. While I have no idea if the awards will be meaningful, one thing's for sure, the red carpet is going to be a sight to behold.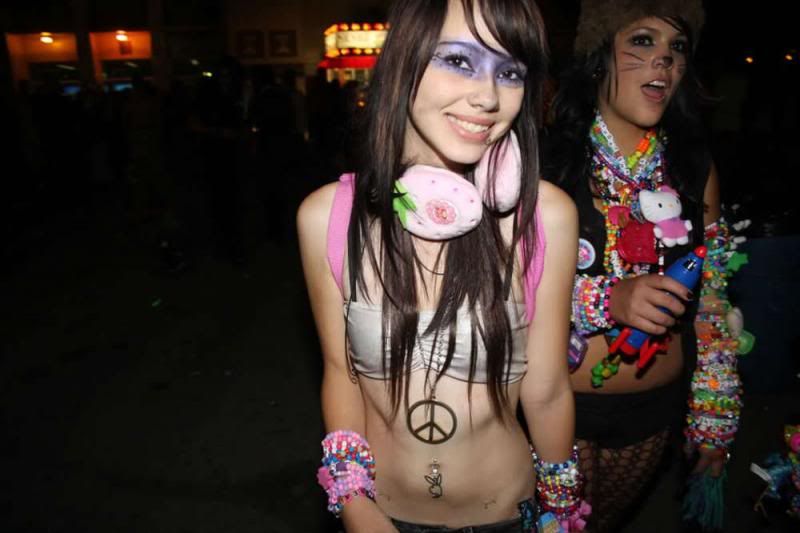 * Danielle Bradbery won season four of The Voice and was quickly signed to a deal by Big Machine Media, the same label that inked last season's champ, Cassadee Pope, and has Taylor Swift on their roster. If her career goes anything like those of the previous three winners she will go from being The Voice to The Tax Write Off.

* Jay-Z thought when he announced Samsung had bought one million copies of his soon to be released album, Magna Carter Holy Grail, to be given away as free downloads it would mean he went platinum overnight. Not so fast, said Nielsen SoundScan, which pointed out albums that are free to consumers do not count towards sales numbers. In other words, the entire campaign is going to turn out to be a Magna Carter Holy Fail.

* Cee Lo Green was reportedly banned from the nine day Riverbend Festival in Chattanooga, TN, after dropping too many f-bombs during his performance. Apparently the event is supposed to be for families, and performing the unedited version of "F**k You" didn't sit too well with organizers (who clearly weren't familiar with Cee Lo's music). Cee Lo has since apologized, and asked to be back in the good graces of Chattanooga, TN. Perhaps a power meeting with Arrested Development is in order.




* The Rolling Stones have released their entire digitally remastered back catalog on iTunes as a part of their 50th anniversary celebration. I'm pretty sure this is the online equivalent of an open casket.

* Here's a bit of advice, don't play a much bigger venue than Liam Gallagher of Oasis on the same night he has a show. That is, unless you want to be called "some fucking fat fucking idiot." This was the treatment Robbie Williams was given when the former Take That member headlined a concert at the 60,000 seat Etihad Stadium last week while Gallagher kicked off a three date mini-tour at Manchester, England's 1,500 person capacity Ritz. Gallagher exclaimed "We should be playing the Etihad three nights, not some fucking fat fucking idiot." Despite the profanity, I gotta give Gallagher some credit. He's said far worse about his own brother, and at least, for once, we could understand what the heck he was saying.

* Finally, Miley Cyrus released a fever dream of a music video for her new single, "We Can't Stop." It's one of those clips you can't un-see, but it's also one I can't stop watching.




And with that, my time is up for the week, but I'll be back next week with more shots on all things pop.



Labels: Pop Shots
posted by Adam Bernard @ 7:00 AM