Pop Shots - Tell 'Em Why You Mad
Monday, May 27, 2013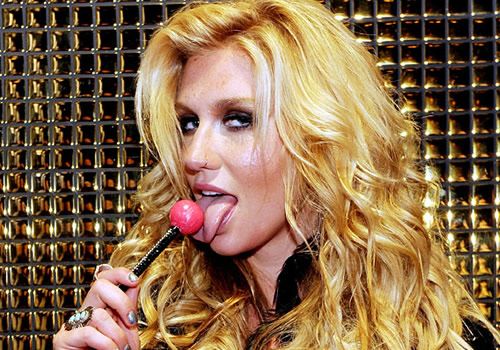 Welcome to your weekly dose of pop world musings. Covering all things pop culture, this week Pop Shots is hitting you with thoughts on everything from a group of parents being upset at Ke$ha's choice of beverage, to Amanda Bynes angering police with her Olympic bong throwing ability, to a Pennsylvania couple resorting to violence over a differing of opinion regarding American Idol contestants, and since it's Pop Shots you know everything is seasoned with a little bit of attitude.

* The Parents Television Council, a group notorious for being idiots, found a way to fall even further into the depths of stupidity when they ripped Ke$ha, and cable providers, for last week's episode of Ke$ha: My Crazy Beautiful Life, which featured the pop star drinking her own urine. In an open letter the PTC angrily queried, "Why should we have to pay for this kind of garbage just so we can get access to Discovery, Disney, or the Golf channel?" Interesting that the PTC chose Discovery as an example of quality television being that Discovery airs Bear Grylls' Man vs. Wild, a show that featured its host DRINKING HIS OWN URINE!

* Jessica Simpson has put her Beverly Hills home on the market. The price tag is a hefty $7.995 million. According to the listing the house has a library, which, since we're talking about Jessica Simpson, seems a little hard to believe.

* Amanda Bynes was arrested on Thursday night after throwing a bong out of her Manhattan apartment window in front of police. Don't worry, though, she still has plenty of Nickelodeon Kids' Choice awards she can hollow out and make new bongs out of.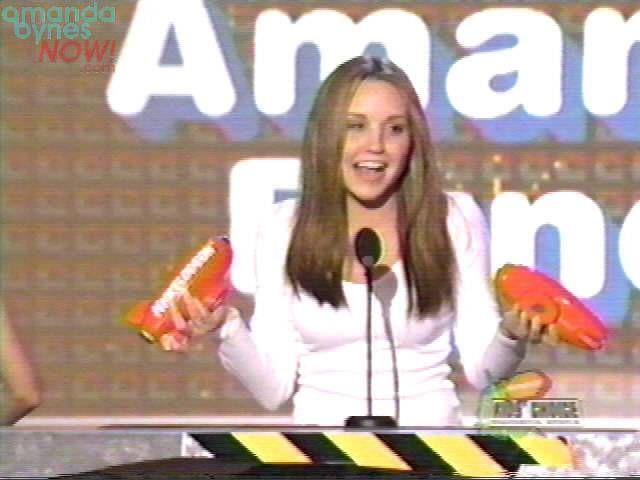 * A Psy impersonator lived it up for two days at the Cannes Film Festival, going to exclusive parties and rubbing shoulders with celebrities. He wasn't revealed as a fake until Psy himself tweeted that he heard there was "another ME" at Cannes. A year ago that Psy impersonator was just a chubby Korean dude, and now, thanks to bearing a resemblance to a guy who did a goofy dance, he's made his way into some of the most exclusive parties in the world. Man, talk about having the most unlikely best year ever.

* Cash Money Records has signed Paris Hilton to a record deal. Her album will reportedly be an EDM effort, will feature Lil' Wayne, and will be produced by Afrojack. This should be fun, as after hearing about her DJ exploits, Deadmau5 tweeted "to be fair... the mayans saw this shit coming."

* American Idol fans have always been a little over the top, but apparently they can also be pretty violent. Case in point, York, PA, couple Karen Elaine Harrelson (age 48) and Gregory L. Stambaugh (age 57), stabbed each other during the show's season finale on May 15th. The couple were embroiled in an argument over who the season 12 winner should be, Candace Glover, or Kree Harrison, and after a few drinks a knife was grabbed and both parties ended up on the wrong end of it. The biggest Idol news of the week was that Jennifer Hudson might sign on to be a judge next season, but we all want these two sitting next to her, right?



* Speaking of singing competition judging panels, Kelly Rowland and Paulina Rubio will be joining Demi Lovato and Simon Cowell for the next season of The X-Factor. Is anyone else starting to wonder if Simon wants to have a reality show, or a harem?

* Linkin Park's Chester Bennington will be filling in as lead singer for Stone Temple Pilots at the MusiCares MAP Fun benefit concert on May 30th. The band linked up with Bennington earlier in the month for KROQ's Weenie Roast, where they surprised everyone with a 40 minute set that included a new song, "Out Of Time," their first without founder Scott Weiland. Weiland will find out about all of this whenever he wakes up from his latest stupor.

* Blake Shelton is putting together a television benefit concert to raise money for the victims of the massive tornado that ripped through Moore, OK, which is just 75 miles from Shelton's native Ada, OK. No joke here, just a really good dude, doing a really good thing.

* Finally, I question your sanity if you don't love this.




And with that, my time is up for the week, but I'll be back next week with more shots on all things pop.



Labels: Pop Shots
posted by Adam Bernard @ 7:00 AM