Pop Shots - In A Giving Mood
Monday, July 02, 2012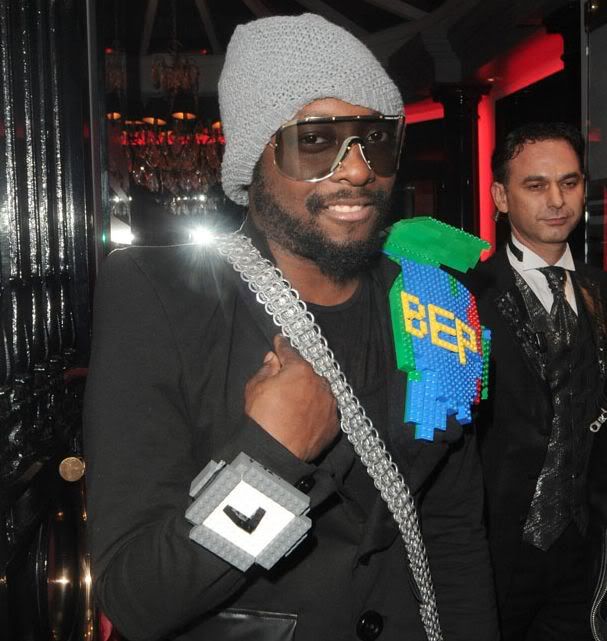 Welcome to your weekly dose of pop world musings (which now comes to you on Monday). Covering all things pop culture, this week Pop Shots is hitting you with thoughts on everything from will.i.am's big charitable donation, to Quincy Jones and A Guy Called Gerald dishing out some insults, to Pentatonix giving Nicki Minaj's "Starships" a unique vocal twist, and since it's Pop Shots you know everything is seasoned with a little bit of attitude.

* Black Eyed Peas producer/emcee will.i.am, who appears on the British version of The Voice, donated $780,000 to Prince Charles' charity, The Prince's Trust. Will.i.am's always been big on charity as he's been giving money to the other two dudes in Black Eyed Peas for years.

* A random 26 year old woman appeared at Usher's Atlanta home, twice, and when confronted by police she told them she was his wife. Usher has gotten a restraining order against the woman, as the only people allowed to show up at his door unannounced are random teen boys from Canada that he can make famous.

* Speaking of said Canadian wunderkind, Justin Bieber scored the top spot on the Billboard albums chart with the release of his latest album, Believe, which moved 374,000 units. Just to put Bieber fever into a little bit of perspective, N*Sync's No Strings Attached, which featured that other Justin, sold 2.42 million in its first week back in 2000. Not all Justins are created equal!

* R. Kelly was rushed to the hospital last week and according to Rolling Stone initial indications are that he's having some complications from the surgery he had on his vocal cords last year. The candy stripers at the hospital are on high alert as one has already disappeared after responding to a call from Kelly about needing a sponge bath.



* Adele has announced she has a baby in her, and by that I mean she is pregnant with her first child. You can admit it, when you first read Adele has a baby in her you thought she ate one.

* 50 Cent has a bullet-proof SUV. Do you know what that doesn't protect a person from? Mack trucks. Fiddy found this out last week when he was rear-ended by one. We all remember Mr. Cent's very brief sales-inspired rivalry with Kanye West, but this blatant biting of Kanye's life has to stop. Next thing you know the G-Unit leader will be shopping for a Chaka Khan sample to rap over for a song about the incident.

* Quincy Jones took a jab at P. Diddy at a Spotify launch event last week, saying the Bad Boy mogul is a businessman, but "wouldn't know a B-flat" if he heard one. In response to the comment, Diddy recorded it, put a beat from a 70s song behind it, threw in a few ad libs, and claimed it as his own.

* Snoop Dogg was fined for marijuana possession in Norway, which he may have mistaken for the Netherlands. That being said, am I the only one who thinks any search of Snoop for weed should be considered profiling, and the cops shouldn't get credit for the bust?

* Cher is planning a musical about her life. Judging by the amount of plastic surgery she's had, however, it may have to borrow heavily from the classic 1980s movie Mannequin. Someone get Kim Cattrall on the phone!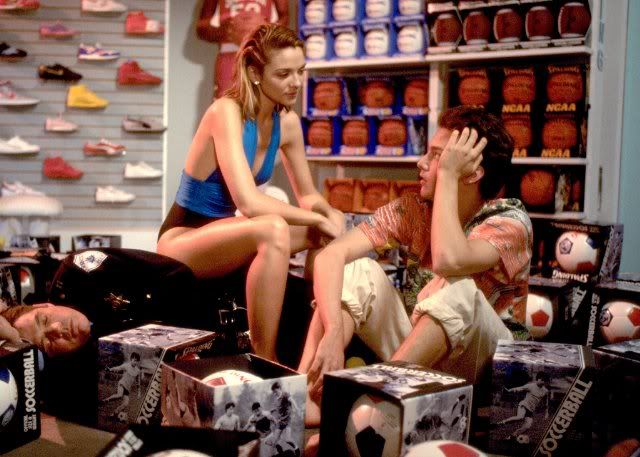 * Electronic music legend A Guy Called Gerald called current electronic music fave Deadmau5 out in a quick online rant, saying the man in the mouse head is "tricking everyone," adding "there are loads of people like you who do fake it. It is easy with the software you are using. Don't worry we are going to find ways of stopping you. You greedy rat head fuck." Since this is an EDM issue, we're anxiously waiting for Madonna to chime in on it in an attempt to be cool.

* MusiCares has named Bruce Springsteen their 2013 Person of the Year. They will honor the New Jersey icon for his philanthropy, and perhaps give him one of their fancy calendars that allows you to skip the Mayan apocalypse.

* The magic of Scientology appears to have its limits as Katie Holmes and Tom Cruise are getting a divorce. Holmes had been in indentured servitude... I mean married, to Cruise for five years. Let's hope there's a guest spot waiting for her on Don't Trust The B---- in Apartment 23 so she can reunite with Dawson.

* Remember that Erykah Badu vs. Flaming Lips spat from a couple weeks ago that occurred over the video they made together? The Lips' Wayne Coyne found a way to resolve it by booting Badu from the song and initiating talks with the far more popular queen of Kickstarter Amanda Palmer to do the song and video. At the rate Palmer raises funds the entire clip could just be her swimming in a giant room filled with money, a la Scrooge McDuck.



* On June 5th James Rosemon, aka Jimmy Henchman, was convicted of dealing millions of dollars of cocaine, but that ended up seeming like a walk in the park compared to what came next for him - an indictment for the conspiracy to murder an associate of 50 Cent. With C-Murder in jail for murder, and Jimmy Henchman in jail for being a henchman, it can't be too long before Pitbull gets scooped up for walking the streets without a leash.

* Because you know you've always wondered what Nicki Minaj's "Starships" would sound like done by an a capella quintet, Pentatonix has made it happen. This is actually pretty cool.




And with that, my time is up for the week, but I'll be back next week with more shots on all things pop.



Labels: Pop Shots
posted by Adam Bernard @ 7:25 AM