It's a Small Industry After All
Friday, October 10, 2008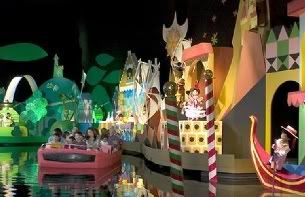 On Wednesday night I went to Sullivan Room in NYC to see my good friend Kameko perform. I've been supporting Kamkeo's work since approx. 2004, which was around the time I first interviewed him and had him on my radio show. Since then we've worked together a number of times and he was even one of my original Artists Of The Week here at Adam's World. His A&R, Souleo, told me Kameko was going to be performing some new work at this particular show and that I was all I needed to hear to be there. Little did I know I'd be seeing a few people I hadn't seen in a long time.

The night started like most nights start, in a line. While standing in line I saw a woman across the street I couldn't fully make out, but felt like I recognized. Lo and behold, as she walked over I was thrilled to see it was Theda Dot Com, herself! I thought it was a great coincidence since I had just met an intern of hers the other day while speaking at Hofstra. Shortly after Theda arrived Jason King joined us. Now, I have to create some kind of "Adam B Elephant Memory Award" for Jason. Heck, I should probably name it after him, because he remembered the exact day and place we met; the Musiq

Soulstar

listening session. For those who may not remember, that album came out in 2003. The listening session was on my birthday (10/15), so Jason remembered our first meeting almost five years to the day.

Once we were inside we found a place to sit and enjoy the show. Obviously I'm very familiar with Kameko's work from his 2003 album

Evalt: Evolutionary Alternative

, but lemme tell ya, for as great as that album was his new work is even better. Now with a full band, Kameko has a real ability to rock out and he finds a way to do it that doesn't take away from his incredible vocal range or lyrical prowess. Before this show Kameko's work probably would have been listed under "baby making music," as even his political songs were smooth enough to hook up to. His genre bending has grown so much since then, however, that he's now only classifiable under the heading of "good music."

During the show I noticed a new phrase was used to get the crowd hyped, "where my Barack Obama supporters at?" I think it's safe to say that among young crowds "where my Barack Obama supporters at?" has officially replaced "where Brooklyn at?" for the next month. Incidentally, a lot of the people I spoke with say they're actually planning on voting third party (yeeeah!!!), but the good news was despite a fairly decent sized chunk of the crowd being pro-Obama nobody pushed anyone's views on anyone. I rocked my "Tug My Lever. Vote." shirt just to support people being involved in the political process. Plus, it's an article of clothing I don't exactly get wear very often. I only get to break it out every two years (midterm elections are elections, too!).

Kameko closed his set with a revamped version of a song he first sent to me in 2006 called "Tired of Being Broke." The new version is amped up with a lot more energy and the hook is both powerful and easy to sing along with, as evidenced by the entire crowd's reaction to it. I think it was serendipity smiling on Kameko that led to "Tired of Being Broke" going through so many alterations and taking so long to come out because now, in the fall of 2008, it could easily launch his career as there is no more fitting an anthem for a post economic collapse America than "Tired of Being Broke."

At the end of the show Kameko was introducing his band and I recognized one of the names he shouted out, his female backup singer, Nedra. I thought to myself "there can't be that many Nedra's in Manhattan who sing, it has to be the same one I met a handful of years ago at another show." When she was exiting the stage I realized I was right and had a quick conversation with her.

All in all it turned out to be one of those nights where I took the train home really glad I had made the trip out.
posted by Adam Bernard @ 7:38 AM