Vid Pick: Bop Alloy – "Count On Us" / "Writing My Wrongs"
Friday, September 07, 2018

The Bop Alloy duo of Substantial and Marcus D can always be counted on for great hip-hop music. The twosome recently released a new video that features their songs "Count On Us" and "Writing My Wrongs," both off of their Another Day in the Life of … album, which came out four years ago.

I caught up with Substantial to find out more about the music, the video that was shot mostly in Japan, and the concept of an album's life cycle. We also talked about who he might like to count with next. The answer may surprise you!

"Count On Us" and "Writing My Wrongs" are songs you've had in your arsenal for a while. Why did you feel now was the right time to release a video for them?

It was the combination of us being in the same place mixed with having a great director willing to work with us.

Marcus D and I are rarely in the same place at the same time. Maybe twice a year at best. He mentioned that he had a videographer that was interested in filming us. The director, Robert Lewis, pitched an idea to us to combine these particular songs into one video. We loved the concept and decided to make it happen. 

The majority of this clip was filmed in Tokyo, after a tour in Japan honoring the late Nujabes. What were your favorite moments from that tour?

My favorite moment of that tour was during our Osaka show. While on stage I mentioned where Marcus and I were from and two audience members screamed out, "P.G. County, Maryland," followed by "Seattle!" We spoke to them afterwards while signing merch and discovered they were from our hometowns, which was dope.

My second favorite moment was eating takoyaki in Osaka with the fellas.




How different is it for you to tour Japan now versus the very first time you had a show there?

The first time I performed there, I was performing material from my debut album with Nujabes, which had just been released in late 2001. Now when I perform in Japan, I have nearly 20 years of music to share with them.

It's dope to think that some of them have been rocking with me for that long.

"Count On Us" and "Writing My Wrongs" are from the 2014 Bop Alloy album Another Day in the Life of … Speaking of days in lives, let's talk a bit about the perceived life cycle of an album, because I think for a lot of folks who only know the major label way of doing things it's almost incomprehensible to imagine a four year life cycle for an album. How do you keep an album alive, and relevant, over the course of a longer period of time, and how much do you enjoy having that option?


The key to it is thinking of fresh content that can be built around the album, and also paying attention to the demand. A fan literally asked me if I ever shot videos for my first album just yesterday. The beauty of being independent is that if I chose to shoot a video tomorrow for the most popular song from that record, people who still listen to songs from it daily would be excited to see it.

You have to know your audience. If what they want aligns with what you want, why shouldn't everybody be happy?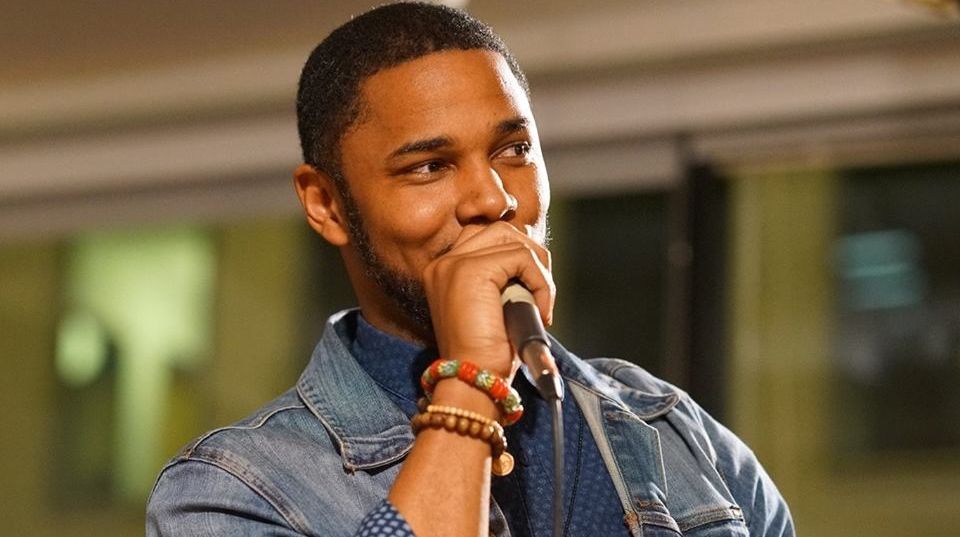 On the topic of albums, you recently released an instrumental album, titled The Garden. What made you – a person so known for his words – go the instrumental route, and how did it challenge you as an artist?

I've been producing instrumentals since I was a teenager. Professionally, I've spent the last ten years teaching music production to teens in the DMV area (Washington D.C., Maryland, and Virginia), and Baltimore. I just felt like it was time to share another side of my artistry.

The main challenge is increased productivity. Those who love what I do most, usually want more of it. I figure this is a way to meet that demand while also pushing myself to grow artistically.

Finally, be honest, you have two kids – you're secretly hoping "Count On Us" will get you a guest spot on Sesame Street rapping with Count Von Count.

Absolutely!!! I need that Sesame Street bag, bruh! LOL!

For more Bop Alloy, and Substantial, check out Bop Alloy on Bandcamp, and Substantial at IAmSubstantial.com.



Labels: Vid Picks
posted by Adam Bernard @ 7:00 AM