Pop Shots – Where'd They Go?
Monday, September 10, 2018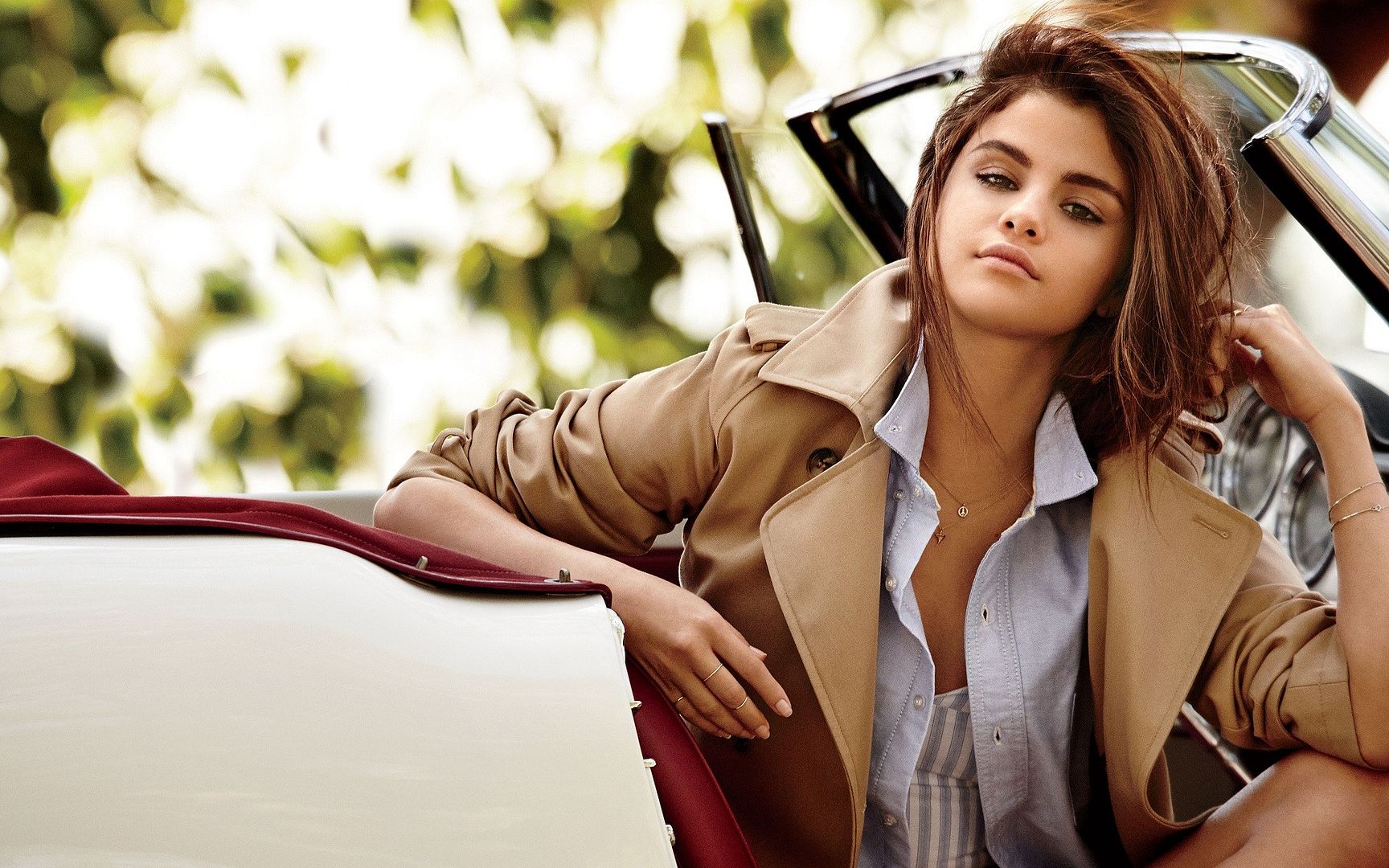 Welcome to your weekly dose of pop world musings. Covering all things pop culture, this week Pop Shots is hitting you with thoughts on everything from Selena Gomez leaving the internet behind, to Michelle Branch's baby leaving the womb, to Bono leaving the stage for a night, and since this is Pop Shots you know everything is seasoned with a little bit of attitude.

* In an interview with Elle magazine, Selena Gomez revealed she no longer uses the internet, saying, "I haven't been on the Internet in months. I don't have my password for Instagram. I have no apps on my phone." Personally, as someone who still refuses to own a smartphone, this makes me like Selena Gomez even more. Of course, since she's not on the internet there's no chance she'll read this. I guess I'll have to pay for a carrier pigeon again.

* Drake showed off a huge new owl pendant, which is reportedly made of over two pounds of gold and over 100 carats of Asscher cut diamonds. I just have one question – why do so many rappers think it's a good idea to look like they shop exclusively at SkyMall?

* Michelle Branch and fiancé Patrick Carney welcomed a baby boy into the world on August 28th. Word is the baby felt it was time to be born because it was "so lonely inside, so busy out there."




* Eminem's surprise album, Kamikaze, landed in the top spot of the Billboard 200 albums chart this past week, but all was not rosy for the rapper, who found himself on the wrong end of a Machine Gun Kelly diss track titled "Rap Devil." Somewhere, the girl from Machine Gun Kelly's episode of Catfish is probably taking credit for this.

* Dan Reynolds of Imagine Dragons is another artist taking a shot at Eminem, but not in song form. Instead, he called him out – although not by name – for the use of a homophobic slur on a new song. In a related story, Dan Reynolds has apparently just discovered the music of Eminem.

* In fresh ink news, Offset had his daughter's name tattooed in large letters on the side of his face along his jawline. That's a heck of a way to make sure everyone knows who you're there for during parent-teacher conferences.



* U2 had to cancel the second of their two scheduled Berlin shows due to Bono losing his voice. To quote a U2 song, it's a beautiful day.

* Halsey and G-Eazy reunited on stage at the Holmdel, NJ stop of G-Eazy's Endless Summer tour, performing their collaboration, "Him & I," and sparking rumors of a romantic reconciliation. If they do reconcile it will mean Halsey's "Bad At Love" is nothing but a pack of lies!

* Last, but not least, when The Struts team up with Kesha for a song, your "Body Talks." It also moves, jumps, and dances.




And with that, my time is up for the week, but I'll be back next week with more shots on all things pop.



Labels: Pop Shots
posted by Adam Bernard @ 7:00 AM