Vid Pick: Wilson – Like A Baller
Friday, July 13, 2018

Who doesn't dream of being a baller? Detroit-based party rockers Wilson have those dreams, and their latest single, "Like A Baller," is an anthem for anyone who's spent time fantasizing about living it up, while working a day job that might occasionally get them down.

For Wilson – which consists of Chad Nicefield (vocals), Jason Spencer (lead guitars), Kyle Landry (rhythm guitars), James Lascu (bass), and Matt Puhy (drums) – "Like A Baller" represents the band's first new musical output in three years, and is the lead single off of their upcoming album, Tasty Nasty, due out August 24th.

Wanting to know more, I caught up with Wilson's Jason Spencer to find out about the album, how they've come to embrace having fun, and the time some pretty heavy authorities spotted them enjoying themselves just a bit too much.

Your new single is "Like A Baller." Tell me about a time in life when you've most felt like a baller.
 
Every time I fly first class and drink red wine in the morning.
 
The song, and video, are all about dreaming of being a baller while working a less than dreamy day job. What was the least enjoyable day job you've ever worked, and did you quit that job in an especially amazing way?
 
I worked in a college cafeteria dish room for about a year – probably came into contact with STDs not even known to man yet – but I quit by carving my name on the wall by the check-out stand and giving my one-day notice.
 
"Like A Baller" is off of your upcoming album, Tasty Nasty, due out August 24th. What was the most memorable moment from the writing or recording process?
 
Finishing the acoustic overdubs at Pulse studio was a highlight. I was by myself in the live room, chatting back n' forth with (mixing engineer) Chris Baseford about each take. It was a nice moment of clarity knowing that I was a handful of strums away from finishing the music portion of the album.

Tasty Nasty is your first new album of original material in three years. How would you describe your musical growth, and aesthetic changes, over those years?
 
Finding heart n' soul again in more than just a couple genres.

I think everyone has a growing up, or realization period when it comes to musical growth. I believe the same happens in regards to aesthetics. You find yourself in unique ways.

Some people never let go, and that's too bad.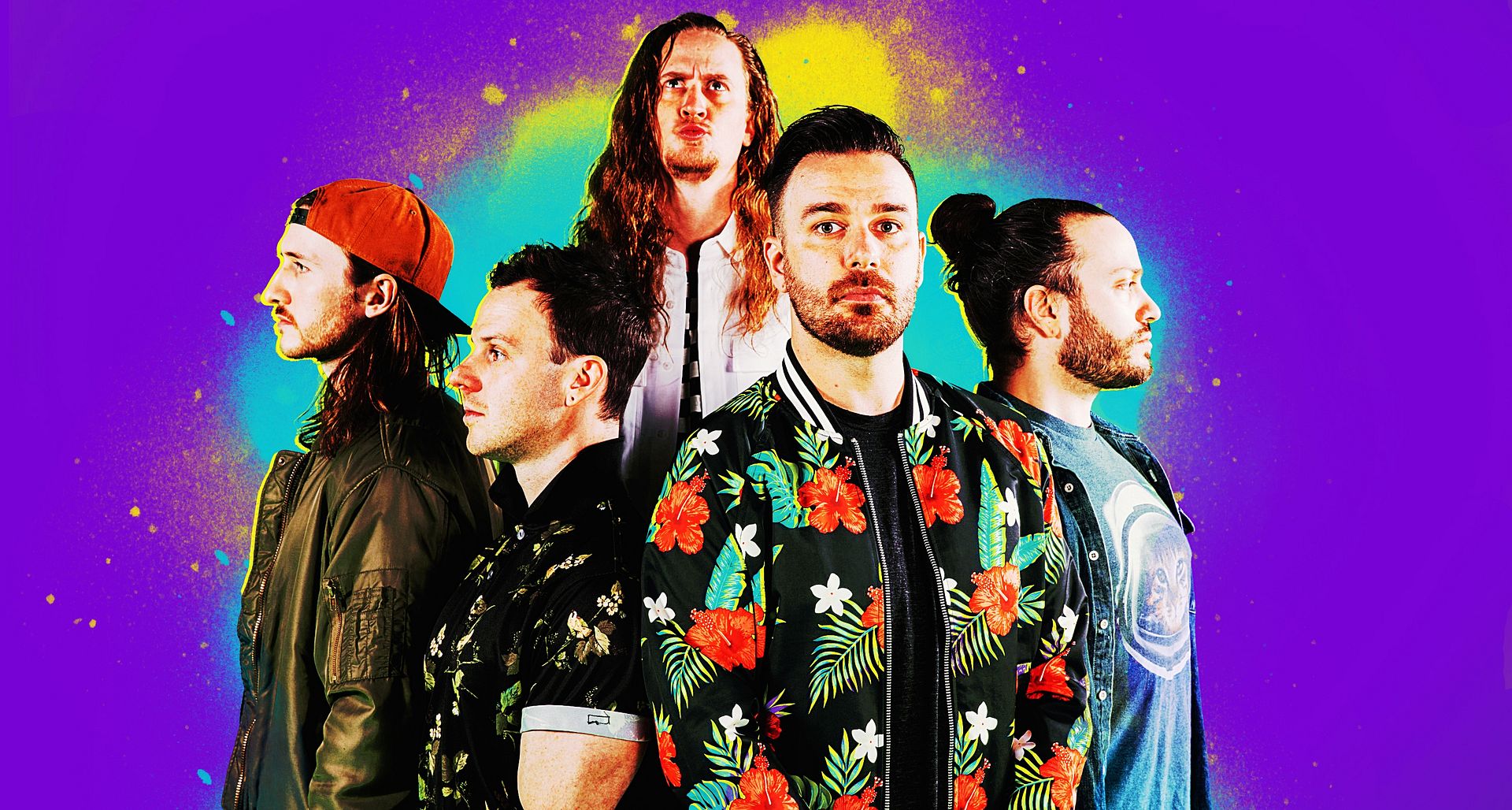 Your frontman, Chad Nicefield, said in a statement that while making this album you guys realized you're "a bunch of lovable, silly dudes that love to make music." Before that realization was there a time when making music, wasn't enjoyable, when something stripped the fun out of it for you?
 
Deep down inside we've always been those dudes, and people know that … but we hit a dark period. Not only were we all battling personal problems, we weren't happy with a lot of things.  Everything felt stagnant and boring, you know? Things were at a standstill. Our demos were getting darker. Our attitudes were lame. We needed that pick me up, and I believe a big part of that was taking a hiatus, and regrouping with a new team.

On a personal level, I owe a lot of my own realizations to (producer) Scott Stevens.
 
Is having fun becoming a lost art? Is it something that you've found is missing from a lot of the music you've been listening to?
 
It's not lost, but it can be hard to find if you're looking in the wrong places.

I've been having the most fun to date listening to new music. I don't care about what's "good," or "bad." If a song takes me to that special place, that's where I want to be.
 
You are currently having a ton of fun on a tour that began July 5th and runs through August 10th. It seems like you guys could have some wild times on the road. With that in mind, what's the closest anyone in the band has come to getting arrested, without actually getting arrested?
 
Getting arrested on the road usually starts with doing stupid shit. We are just good at not doing it at the wrong times. However, we had border patrol helicopters spot us having a good time by Niagara Falls once. That was a good run-in with authorities.
 
Border patrol? That must've been crazy. Finally, speaking of crazy, which other Wilson would you most like to party with – The volleyball from Cast Away, the neighbor from Home Improvement, or 28th U.S. president Woodrow Wilson?
 
The neighbor Wilson for sure. That snake always seemed to have something up his sleeve, or maybe he had bodies in his basement, or was running some kind of drug operation. We all know Tim Allen's past.

For more Wilson check out houseoffuckery.com, and follow them on Facebook, Twitter, and Instagram.



Labels: Vid Picks
posted by Adam Bernard @ 7:00 AM