Pop Shots – Moving On
Monday, July 09, 2018

Welcome to your weekly dose of pop world musings. Covering all things pop culture, this week Pop Shots is hitting you with thoughts on everything from Taylor Swift making grown folks music, to not one, not two, but three couples that are no more, to a Drake inspired misstep by Spotify that they likely won't repeat, and since this is Pop Shots you know everything is seasoned with a little bit of attitude.

* Taylor Swift's "Delicate" has reached #1 on Billboard's Adult Pop Songs radio airplay chart. It's her seventh single to reach the top of that particular chart, which was launched in 1996. Listen, I'm a 39 year old who enjoys pop music, but even I have to say that the phrase "Adult Pop Songs" makes about as much sense as "jumbo shrimp."

* Selena Gomez is featured in Coach's Fall 2018 ad campaign … and in many of my dreams. Of course, the previous is a paid gig, and probably gets her some nice free stuff, while the latter is just what happens when I mix Benadryl, whiskey, and Top 40 radio.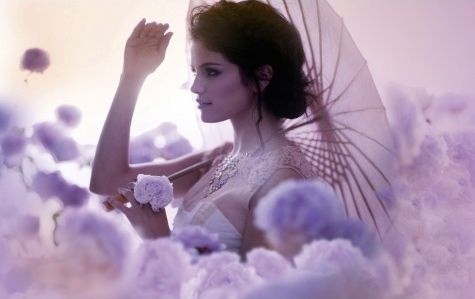 * Cardi B's "I Like It," featuring Bad Bunny and J Balvin, hit #1 on the Billboard Hot 100, making Cardi the first female rapper with two Hot 100 #1s. Is it possible to congratulate someone and weep quietly in a corner at the same time?

* Liam Payne, formerly of One Direction, and Cheryl Cole, formerly of Girls Aloud, have added their relationship to the list of things they're formerly of, as the two mutually announced they've parted ways. I only have one question – how soon is too soon to send a "How YOU doin'" Cheryl Cole's way?



* In more breakup news, Halsey and G-Eazy have split after a year of dating, which means that sometime in the near future we should be getting a fantastic new album from Halsey.

* Although the two were never officially a couple, model Hailey Baldwin gave the new universal sign of breaking up by deleting all the pictures of her and Shawn Mendes from her Instagram account. Baldwin was also seen getting close with Maple Leif Garrett (aka Justin Bieber) in New York City, again, with no confirmation of being a couple, although on Sunday TMZ reported the two are engaged. Personally, I love how far Baldwin's taken the whole not confirming being a couple thing. She's engaged, but she refuses to confirm whether she and her fiancé are a couple.

* Nicki Minaj awarded 37 of her fans her "Student of the Game" scholarship, pledging to pay off either their college tuition, or student loans. So I guess Wu-Tang aren't the only ones who are for the children.



* Spotify upset a number of subscribers with their push of Drake's latest album, Scorpion. The streaming service promoted his new music so prominently on their editorial playlists that his image was even used on playlists that didn't feature any of his songs. The campaign helped Drake break the one-week U.S. streaming record in only three days, but some Spotify subscribers viewed the campaign as an advertisement on what are supposed to be ad-free accounts, and have requested refunds. Those subscribers might want to ask some artists what's it like trying to get money from a streaming service.

* Thanks to that aforementioned push from Spotify, Drake's Scorpion came in at #1 on the Billboard 200. The Spotify push reminds me of the old days, when a label would buy tens of thousands of copies of an artist's album just to have it debut at #1, and some poor intern would be stuck trying to figure out what to do with 75,000 copies of a CD nobody really wanted.



* Carly Rae Jepsen and Jack Antonoff are back in the studio together. Let's face it, the two of them could release a single that's nothing but the sound of them making fart noises with their armpits and hipsters everywhere would hail it as a groundbreaking piece of art, and the pop song of the year.

* Cher tweeted that she has a new album on the way, and it could be released as early as September. If history is any indicator, six months after the album drops you can expect Madonna to release something that sounds remarkably similar.

* Idris Elba has launched record label named 7Wallace Music. Regardless of what kind of artists he signs, it's already your girlfriend's/wife's/sister's favorite label.



* Florida Georgia Line has set a new Billboard chart record, topping the Country Airplay, Country Digital Song Sales, and Country Streaming Songs charts with a different song at #1 on each chart. I think this means they're allowed to hold up three different "We're #1" foam fingers.

* Annie Lennox has been named chancellor of Scotland's Glasgow Caledonian University, making her the first woman to occupy the ceremonial post. I think it goes without saying that sweet dreams are made of this.




And with that, my time is up for the week, but I'll be back next week with more shots on all things pop.



Labels: Pop Shots
posted by Adam Bernard @ 7:00 AM