Pop Shots – Get The Message
Monday, July 16, 2018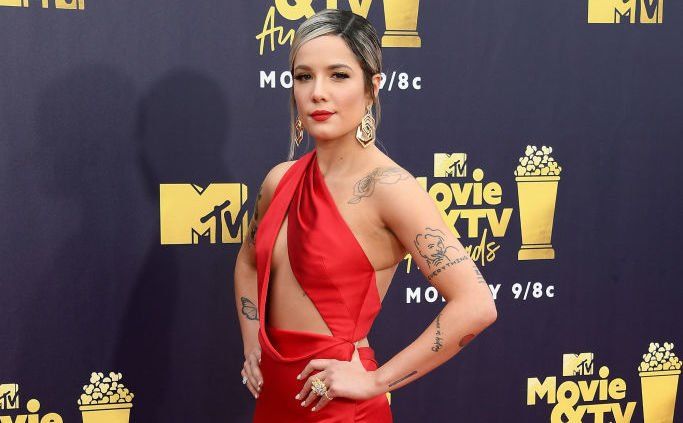 Welcome to your weekly dose of pop world musings. Covering all things pop culture, this week Pop Shots is hitting you with thoughts on everything from who Halsey isn't dating, to Gwen Stefani throwing her exes under the (tour) bus, to Twenty One Pilots' cryptic new campaign, and since this is Pop Shots you know everything is seasoned with a little bit of attitude.

* Halsey, who just recently broke up with G-Eazy, was briefly rumored to be dating Machine Gun Kelley after an old photo of the two resurfaced on Instagram. Apparently just because she dated one lanky wack rapper it was assumed that was her type.

* Speaking of Halsey's ex, G-Eazy was reportedly stopped at the Canadian border, and turned away by customs officials, while attempting to enter the country to perform at Cowboys Music Festival in Calgary. According to TMZ it's unclear what the issue was, but if Canada is turning away our wack rappers, we get to send back Drake.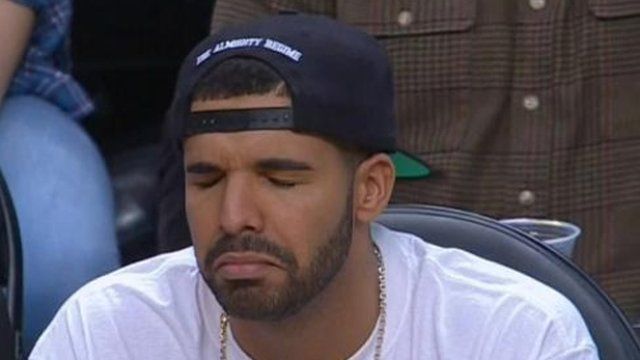 * Ariana Grande headlined the Amazon Music Unboxing Event in New York City this past week. If it was anything like when I unbox my Amazon orders, in addition to Ariana, it included a few random household items to reach the minimum for free shipping.

* During a recent interview, Gwen Stefani was asked about her current style, which she defined, saying it's "more feminine than ever before," adding, "It's probably because I'm super in love and have a really manly man (Blake Shelton)." Tony Kanal and Gavin Rossdale have to feel super f*cking great reading that.

* Iggy Azalea is looking to further her relationship with Fashion Nova to outfit some deserving high school students for the fall. So apparently you have to be attending high school to get into Iggy Azalea's pants. Damn.



* Mary J. Blige has launched a jewelry collaboration with designer Simone I. Smith (who is also LL Cool J's wife). Named the Sister Love collection, they're the perfect gifts for the woman who is your lover and your secretary.

* Aspire Music Group, the record label that first signed Drake to a contract in 2008, has been given the green light to pursue a major profits lawsuit against Cash Money Records and UMG Recordings. According to a Billboard report, after Aspire signed Drake it furnished his services in 2009 to Young Money Entertainment, a joint venture between Cash Money and Lil Wayne. Under the agreement, Aspire was to get one-third of net profits from the exploitation of Drake's first six solo albums, as well as a third share in the copyrights. If Cash Money Records' album covers from the '90s and early 2000s are any indicator, the label should have the assets to cover any potential ruling against them.



* Twenty One Pilots have launched a major campaign for … something. On July 6th, after one year of silence, the band sent an email to their newsletter subscribers with the subject "ARE YOU STILL SLEEPING?" and a GIF of an eye opening slightly, and on July 9th they updated all of their social media sites. Adding to the intrigue, fans have begun spotting the band's new logo and color scheme on billboards in cities around the world. This is kinda like when your favorite indie band orders new stickers and flyers, but with a million dollar budget.

* Justin Timberlake convinced the O2 Arena in London to open its doors early this past Wednesday, reportedly for the first time ever, so fans could watch the England vs. Croatia World Cup match on the venue's big screens before his concert that night. This is the closest anyone from the U.S. came to being involved in this year's World Cup.

* If you've ever listened to Ariana Grande's "No Tears Left To Cry" and thought, "I wonder what this would sound like as a rock song?" you're in luck, as Erie, PA's First To Eleven – who have a bevy of rock covers of popular songs on their YouTube page – have made that a reality.




And with that, my time is up for the week, but I'll be back next week with more shots on all things pop.



Labels: Pop Shots
posted by Adam Bernard @ 7:00 AM