Vid Pick: Post Season – Long Shot, Lost Cause
Friday, June 22, 2018

In sports, when your team does well they have a chance at making the postseason. In music, when you hear pop-punk done well there's a chance you're listening to Post Season.

The Pennsylvania fivesome are currently gearing up to release their self-titled sophomore album, due out July 13th via Know Hope Records, and the latest single off of that effort is "Long Shot, Lost Cause."

I caught up with Post Season frontman Dan Tippery to find out more about "Long Shot, Lost Cause," as well as his push to spread positivity in the world, and whose cat makes a cameo in the video.

The video for "Long Shot, Lost Cause" features a VCR, and a classic television set. What came first, the concept for the video, or you guys acquiring those vintage pieces of entertainment equipment?

Our friends who filmed the video had them, and have been wanting to use them in a video for a while, so we just made it all work.

With all things old school in mind, tell everyone about a quality about yourself that you feel is decidedly old school.

I personally don't play any game consoles newer than a N64. I'll love cartridge games forever and always!  

Whose cat made a cameo in the video, and was that planned, or was he all, "Filming a video? Cool, I'm doing my thing anyway."

That's our guitarist's roommate's cat, Mumford. He was just chilling, and kinda was like, "Yo guys, I got an idea," so we ran with it.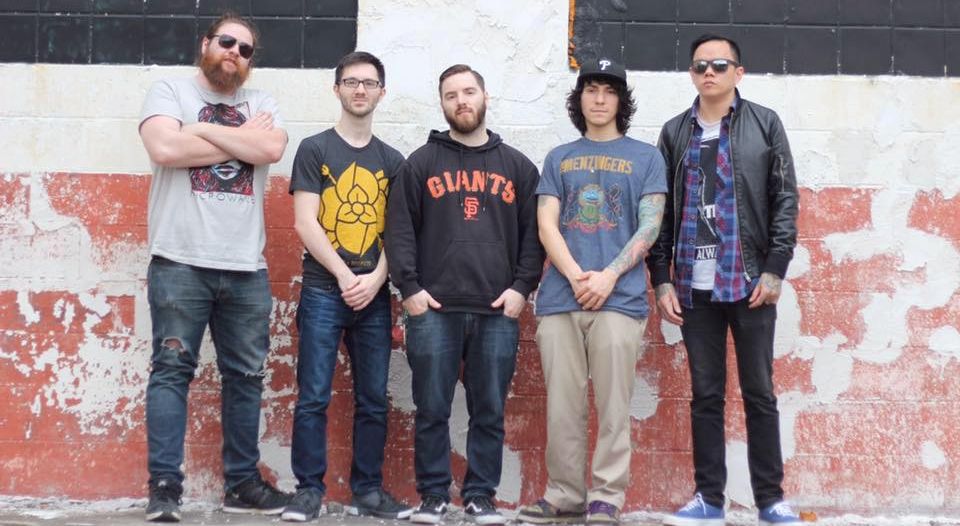 "Long Shot, Lost Cause" is ultimately a triumphant song, but that said, in your circle of friends, or even the world in general, do you see a lot of folks feeling like a long shot, lost cause? Is this an emotion that you want to help people snap out of?

I feel like too many people focus on negativity, and just prefer (to think) that the world is burning, when in all actuality it's not. A lot of people are doing a lot of cool and meaningful things in this world. In my experience, the people that aren't are the most vocal about putting people down. The ones focusing on themselves are typically too busy to worry about putting others down. This song is just saying to ignore negativity, and push through to make things happen. Lean into the swing and win the fight! 

One lyric that really caught my attention was, "And it's so damn sickening how this world gets off on misery." Do you have any theories on why so much of the world is like this, and what can be done to change it?

Wow, that's a tough one, and one that would take quite some time to truly answer.

I guess a quick viewpoint on this is I feel like it's all in allowing yourself to grow. I think it's easier to just be negative than to put yourself out there, and show any form of vulnerability, whether that be in performing, painting, or creating in any fashion, or even just as simple as allowing yourself to admit you don't understand something in a conversation.

People put up such a guard, and social media doesn't do anything to help. Most social platforms are just a breeding ground for negativity. I personally try to go out of my way and compliment at least one person a day. Hopefully that helps.



I really like that idea. Speaking of ideas, your upcoming self-titled album is due out July 13th, which happens to fall on a Friday, so is there any chance there will be some sort of Friday the 13th themed promotion?

{laughs} We have some ideas. We have a lot of reaper and bones in the album art, as well, so it kinda made sense. 

What was the most memorable session from the writing/recording process?

For me it was trying to write lyrics for "Fracture" over and over and over again. I couldn't come up with anything at all. On the drive to the studio – at that time it was from North Carolina to Maryland for me – I got in the car, drove 30 minutes, and had the whole thing written with lyrics, melodies, and all.

I'm super happy with that song, and how it just pulled together last minute. I feel like we're a fourth quarter team. {laughs} 

Finally, I hear a tour is in the works. Where will folks be able to see you this summer?

We are looking into performing the album in the fall. No crazy details to be released at this point, but we are going to try and make it as special as we can for this album!

For more Post Season check out postseasonband.com, and follow them on Facebook, Twitter, and Instagram.



Labels: Vid Picks
posted by Adam Bernard @ 7:00 AM